Skip Navigation
English
|
|
|
|

Sign In

Book online or call: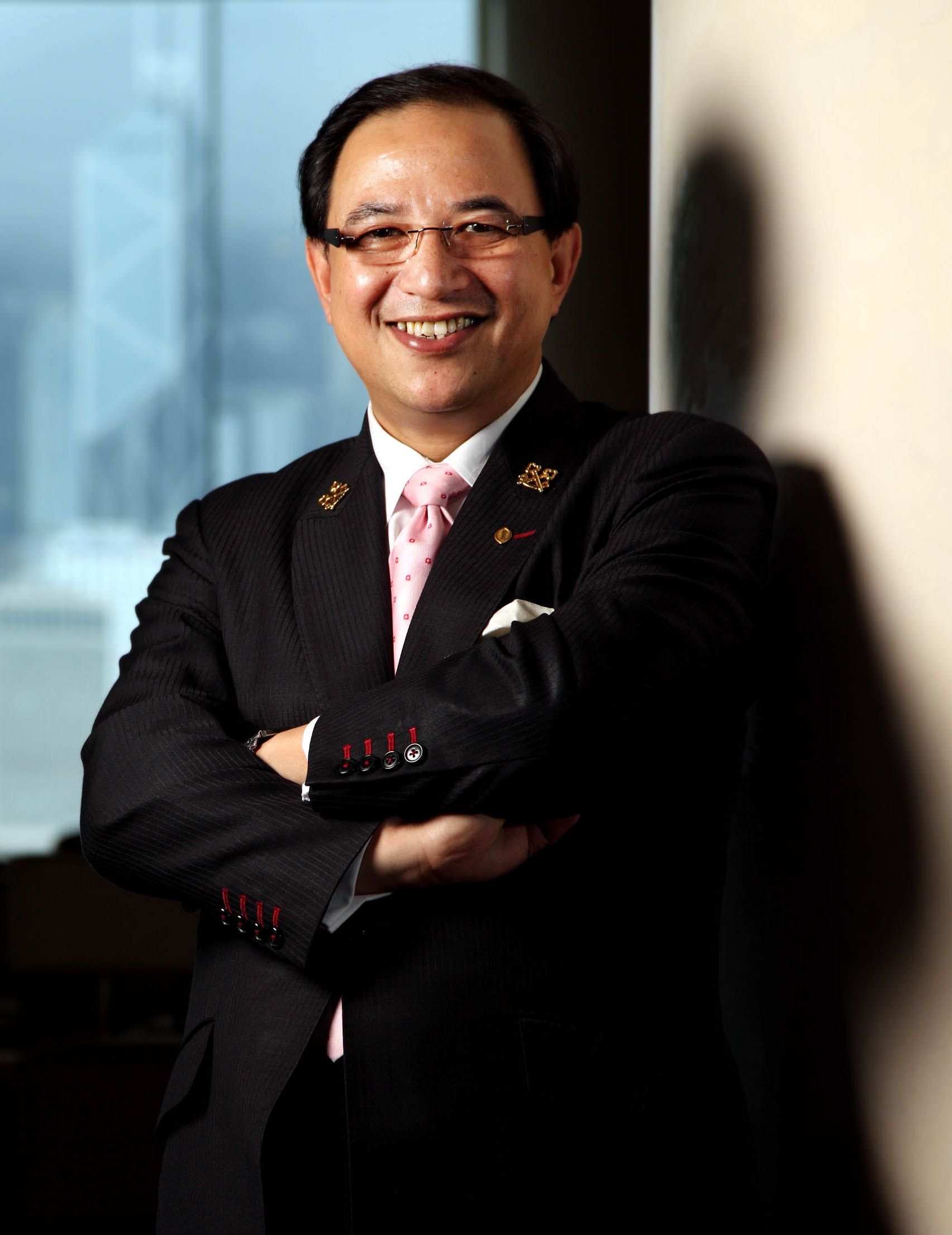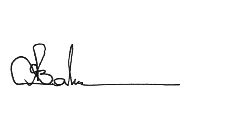 Insider Tips
LOCAL CULTURE
BUSINESS ETIQUETTE
When exchanging business cards, hold out your card using both hands, with your name facing towards the person to whom you are giving the card. You should also receive a business card with both hands. Business cards are considered very important, especially when conducting business in Hong Kong.
FAMED HONG KONG HOTEL ON HARBOUR'S EDGE
Recognised as one of the world's top hotels, this Hong Kong hotel is renowned for its dramatic location on the Kowloon waterfront, with spectacular views of the island. Ideally located near Kowloon's business, entertainment and shopping districts, the hotel boasts Asia's most spectacular Presidential Suite and over 500 luxuriously appointed rooms, each with spacious bathrooms. Internationally acclaimed, award-winning restaurants pay testament to this Hong Kong hotel's impeccable credentials.
HOTEL HIGHLIGHTS
Restaurant & Lounges

Experience a diverse and dramatic world of dining at InterContinental Hong Kong, with a unique selection of celebrated restaurants, all with Hong K...

Amenities & Services

All 503 contemporary guest rooms, including 87 harbourview suites, have Sharp Aquos 37 inch LCD televisions with Bose DVD/CD home entertainment sys...

SPECIAL PACKAGES

There's always something special happening at an InterContinental hotel. Whether you are looking for a fun-filled getaway or a place to host your n...
InterContinental Hong Kong
18 Salisbury Road

Hong Kong

Hong Kong

Front Desk

+852-2721-1211
Languages spoken by staff
German, English, Spanish, French, Japanese, Korean, Portuguese, Russian, Chinese
Pet Policy
Guide dogs allowed
CHECK-IN

2:00 PM

CHECK-OUT

12:00 PM
Accessibility
Service animals allowed
2 Room(s) with Accessibility Standards
Parking
Guest Reviews
Rated

4.2

out of

5

 by

600

reviewers.
Rated

4.0

out of

5.0
 by
mikekoo777
Great Location!
Great location for business and leisure! I like the spaciousness of the room and convenient location! I'd recommend this hotel anytime!
November 20, 2013
Rated

5.0

out of

5.0
 by
Celler6
Another Great Stay..........................
I always stay here when i come to HK and it is a great hotel. The only challenge they have here is to stay competitive - it can be overpriced compared to competitive places.
November 19, 2013
Rated

3.0

out of

5.0
 by
boj2506
Good location
The location is really nice and that is probably why the room rate is so high priced, because I cannot see what else should justify such high price. The hotelroom I was given was really old and desperately needed a renovation. Also, I am not sure I was recognised for my ambassador status. All in all, I am sorry to say that this was not my best hotel experience especially not when compared to the roomrate.
November 19, 2013
Rated

5.0

out of

5.0
 by
poes888
Good location and kind service
1. kind staff and service 2. near Victoria Harbour and lots of department stores. 3. near mtr and bus station. 4. easy to/from Airport (Airport Express+K3 or A21 bus) 5. no tissue paper in room, only toilet paper?
November 19, 2013
Rated

4.0

out of

5.0
 by
Alice0061
Comfortable stay
Experience a wonderful and comfortable stay at this hotel. As this is the 3rd time visit at the hotel, service remains the same as the previous stay. Keep up.
November 16, 2013
Rated

5.0

out of

5.0
 by
DrJAFO
Great Place
This Holiday Inn is a real great location near shopping, transportation, and resturants. If you can upgrade to the breakfast and lounge drinks, etc. It is worth the extra cost.
November 16, 2013
Rated

4.0

out of

5.0
 by
poch
Exec Lounge Service
the new uniforms looked good on the staff. especially Liu, the busboy, who used to wear black. he looks sharp in his n)ew uniform. the ladies at the reception desk...what can i say, they all looked pleasant: Tracy, Sandy, Cristy, Faye (who recently got married) tne new trainees and Nicole , the manager. they are all a pleasure to see and converse with. the only thing i nooticed was: there were some guests who wore shorts. i thought there was a letter sent to the guests to respect the atmosphere at the Exec lounge not to wear shorts. this has to be enforced . or a sign by the door saying so. other than that, this is my home on the road when im in HKG. the doormen, the valet parking attendants were nice and courteous.
November 15, 2013
Rated

3.0

out of

5.0
 by
LPCHINA
Dissapointed
Unable to use my free drink voucher at Harris and only told after it was too late to go elsewhere.
November 14, 2013
Rated

5.0

out of

5.0
 by
Tano
Great service except for one thing
My stay at the hotel was very good. I am happy for the service, accommodations and assistance provided. My only complaint is the excessive or very high fee charges for using the computers at the business center. In most hotels I stay this service is usually free. You should review or change the fees charged as they are too expensive
November 12, 2013
Rated

5.0

out of

5.0
 by
Happyzhong
不错的选择
地理位置好,去哪里都比较方便。早餐用餐环境不错,味道也不错,希望种类能再丰富一些就更好了。每个工作人员都非常热情,面带微笑主动和客人打招呼,特别感谢楼层打扫房间工作人员,知道我们带孩子一起入住每天都多送一瓶水!
November 11, 2013
Rated

1.0

out of

5.0
 by
yours-zifeiyu
性价比一般
尖沙咀其他酒店住过很多次,但这次HI给我感觉很烂。 P会员,前台没有问候,没有欢迎水果/饮料。前台给我感觉我欠了他好多钱一样。 给的赠饮券,去好几个地方不让用,去的地方服务员都特鄙视看着我。 既然是酒店给的赠饮,我去用券怎么还这样的态度?我占你们酒店便宜了? 房间设备陈旧,房间上方不知道是空调机房还是什么,一晚上不停的启动,停止,反复折腾 冰箱也是隔一段时间就发出异响。 隔音也很差 尖沙咀这家店除了地理位置OK,其他一无是处。 价格绝对比周边酒店要贵。 反正我不会再选择这家店入住。
November 11, 2013
Rated

4.0

out of

5.0
 by
VikashG
Convenient and relaxing hotel
location is very good for shopping and dining and entertainment venues. Rooms are very nice and large compared to other Hong Kong hotels.
November 8, 2013
Rated

5.0

out of

5.0
 by
Erly
a relaxed stay
As a platinum member, I was recognized by the check-in counter staff. My room was ready by my arrival time, just before noon.
November 7, 2013
Rated

4.0

out of

5.0
 by
fozzieb888
Great reception & great location
Walking in and being acknowledged for Rewards Club status adds to the experience. It sounds petty but simple things like the bath robe actually having the tie slipped through the loops and not dropping off when you undo it were appreciated. Friendly staff, a comfortable bed & a mix of old hotel and renovation. The TV is good and aircon control effective. The location is excellent - close to everything that matters - MTR, ferries, Canton Rd, some great restaurants - including Maxim's dim sum, level 4 of the ferry building. The new club is in B2 - nice but disappointing there is not a view - pity it's not on the top floor. Will definitely stay there again.
November 6, 2013
Rated

5.0

out of

5.0
 by
Celler6
Still a good "home away from home"
I have stayed here many times and i am not shy about voicing my complaints. Sometimes it takes awhile, but they do respond....I can definitely say as a platinum member and one who stays here frequently, they listen, they hear, and they try to please. Thumbs up!
November 5, 2013
Rated

4.0

out of

5.0
 by
liliancat
值得一试
交通非常方便,值得赞一下!新装修的行政楼层房间不错,普通的房间就相对差一些,尤其洗手间比较小。 服务:办理入住时行政楼层房间没有打扫完,一直等了很久很久才入住。不过后面弥补措施不错,谢谢当时值班的大堂经理!
November 4, 2013
Rated

4.0

out of

5.0
sorry
but it was before much better, room not clean, poor breakfast and dinner sorry normal we come every time to you. but next??? mmhh
November 1, 2013
Rated

4.0

out of

5.0
 by
Morris0517
Clean room and good service
Clean room,and the service is good. The location of the hotel is very convenient for shopping and taking mass rapid transit. I wound be glad to visit Holiday Inn again.
October 28, 2013
Rated

4.0

out of

5.0
 by
king123
Improved Facilities
May I suggest that a provision should be made for casual Smokers within the Hotel. Personally, I do not wish to book a smoking room, a venue within the Hotel i.e. a smoking/cigar lounge would be advantageous, where patrons can relax and enjoy a cigarette/cigar and perhaps order a drink or two, especially after 2100 hrs when the pool area is closed. The alternative is standing in Nathan Rd, which is not a "good look" for patrons/guests and the Holiday Inn.
October 23, 2013
Rated

4.0

out of

5.0
 by
Anna260973
Good breakfast and great service
This hotel is located at very prime location particularly for Indian residents it is a very convenient location with lots of vegetarian restaurants nearby. Hotel Holiday Inn Golden Mile is a good hotel with very near to MTR. I recommentd this hotel. You can enjoy 5 star hospitality at a 4 star price.
October 23, 2013
Rated

5.0

out of

5.0
 by
TJ75
The IHG hotel of my choice in HK
Platinum treatment here for repeat guests is great. Location very convenient. Room rates reasonable and good value for money in TST. I usually stay here if I can help it.
October 22, 2013
Rated

4.0

out of

5.0
 by
chachalim
First class property along Nathan Road
The hotel has it all interior and exterior! The hotel is located right along Nathan Road and it is in Tsim Sha Tsui. Location can enever get better than that! There are a lot of shops infront and on the sides of this hotel, as well as in the same building as the hotel! You really feel that you are in a Holiday Inn world class hotel. The interiors are just right and classy, and rooms are crisp and spacious. Beds as always are heavenly. Staff speak good english which is very helpful. We loved our stay!
October 20, 2013
Rated

4.0

out of

5.0
 by
Richard273
Thank You
I became quite sick during my stay and The front desk staff helped by sending Water, fruit and toast to my room And gave a much later check out of 5pm It all made a big difference Big thanks to the staff at the Holiday Inn Golden Mile
October 20, 2013
Rated

1.0

out of

5.0
 by
GerrySue
Lounge
I have stayed at your location many times usually on the executive floor. I must applaud you on the new and larger executive lounge. I thoroughly enjoyed it on my last visits. Your hostesses are the best in personal service and very kind ways. Sandy has been a wonder all of these years. She brings great credit to your hotel. She watches over my wife and I and is always a delight. I will continue to stay with you especially when you have people like Sandy and three of four of the others in the lounge. They are an asset you your endeavor. Thank you for your kindness.
October 17, 2013
Rated

1.0

out of

5.0
 by
Krowen
Loyal Holiday Inn Traveler
For an older facility, the management has done a tremendous job of maintaining the quality of the facility. It is ideally located on Nathan road. I was extremely impressed with the executive lounge. It is graciously decorated, comfortable, friendly and well serviced. The food available to executive lounge participants ranks (in my book) as one of the best club menus I have seen, and I have seen a few in my years of traveling. I give 5 stars to the Chef and Club manager for the quality and variety of foods at breakfast and evenings. Many thanks!!
October 14, 2013
Rated

3.0

out of

5.0
 by
crabman47
Too expensive for value
The room was like any room in a Holiday Inn Express. Way too expensive for what you get. Breakfast was not included. Not recognized as a Platinum member. We got drink coupons from the front desk and when we used them in the hotel bar, the waitress was not very friendly. It is in the middle of Nathan Road which there is no view from your bedroom window only very closed in buildings. Ok if you are there on business for a day or two and don't care about the comfort and view..
October 14, 2013
Rated

5.0

out of

5.0
 by
pennrong
超值
在金域住了两天,因为主要是奔着购物去的,金域位置靠近北京道,海港城,DFS,新港中心,整个就是方便到不行,地铁站也超近,出行非常非常方便,工作人员态度又热情,服务很好,还帮我upgrade房间,真是太感谢假日啦
October 10, 2013
Rated

3.0

out of

5.0
location is nice
The hotel location is very near to the shopping malls and the subway station. Many restaurants around the hotel. Although the hotel facilities are old, the room is a little dark and small, it is comfortable.
October 8, 2013
Rated

4.0

out of

5.0
 by
Phoenixgirl53
Great value for the money
Excellent staff, service and location if you want to be right I. The mix of shopping! Club floor is worth the extra money...great food! Room was ok, but old and somewhat tired.
October 8, 2013
Rated

4.0

out of

5.0
 by
MY88
Good location and easy access to MTR & shopping areas
Highly recommended for those who love shopping and food. Good location situated at the middle heart of Tsim Sha Tsui. Easy access to MTR with located next to the hotel. The room is clean, quite big and comfortable.
October 6, 2013