Skip Navigation
English
|
|
|
|

Sign In

Book online or call: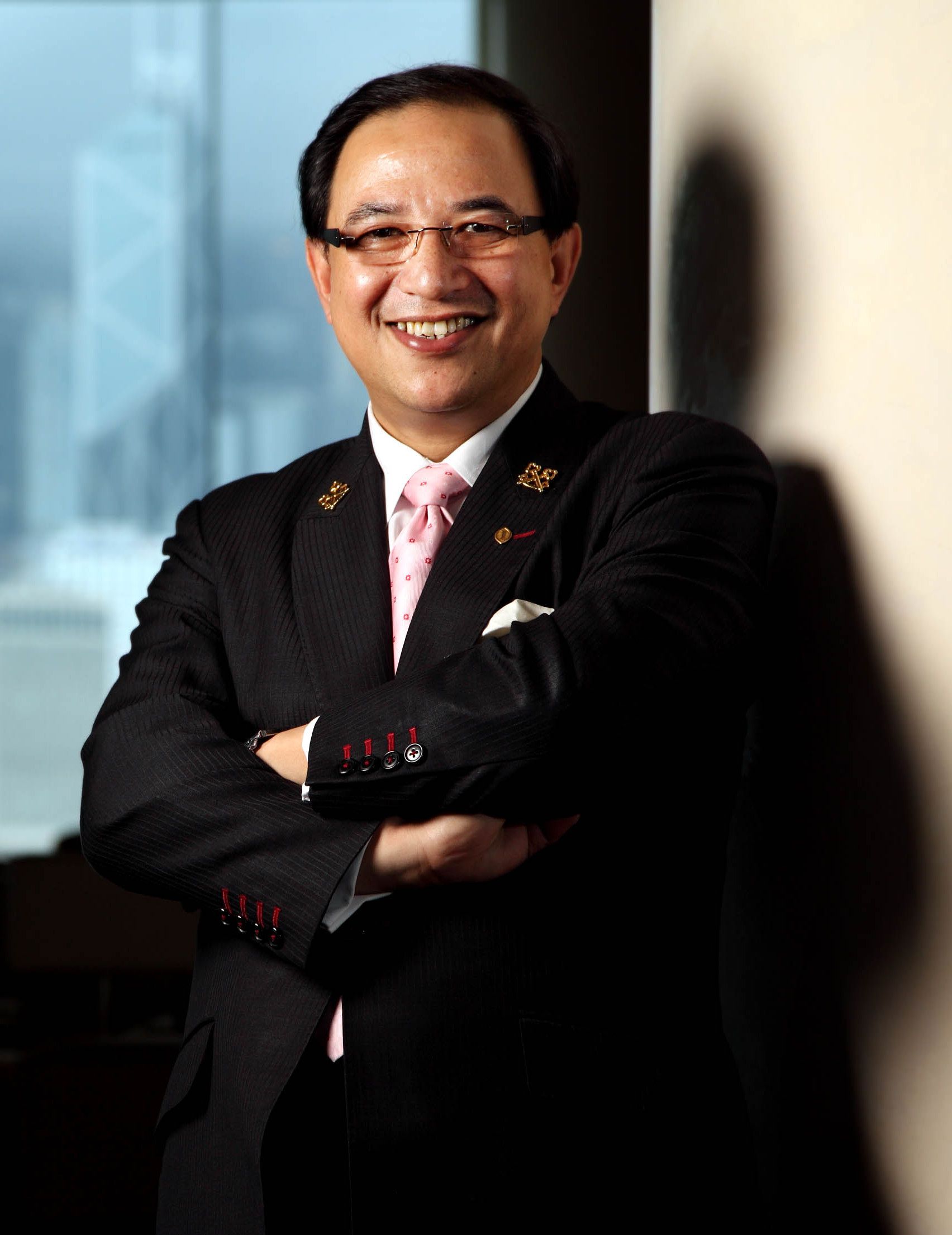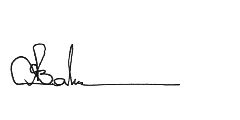 Insider Tips
LOCAL CULTURE
BUSINESS ETIQUETTE
When exchanging business cards, hold out your card using both hands, with your name facing towards the person to whom you are giving the card. You should also receive a business card with both hands. Business cards are considered very important, especially when conducting business in Hong Kong.
FAMED HONG KONG HOTEL ON HARBOUR'S EDGE
Recognised as one of the world's top hotels, this Hong Kong hotel is renowned for its dramatic location on the Kowloon waterfront, with spectacular views of the island. Ideally located near Kowloon's business, entertainment and shopping districts, the hotel boasts Asia's most spectacular Presidential Suite and over 500 luxuriously appointed rooms, each with spacious bathrooms. Internationally acclaimed, award-winning restaurants pay testament to this Hong Kong hotel's impeccable credentials.
HOTEL HIGHLIGHTS
Restaurant & Lounges

Experience a diverse and dramatic world of dining at InterContinental Hong Kong, with a unique selection of celebrated restaurants, all with Hong K...

Amenities & Services

All 503 contemporary guest rooms, including 87 harbourview suites, have Sharp Aquos 37 inch LCD televisions with Bose DVD/CD home entertainment sys...

SPECIAL PACKAGES

There's always something special happening at an InterContinental hotel. Whether you are looking for a fun-filled getaway or a place to host your n...
Hong Kong
18 Salisbury Road

Hong Kong

Hong Kong

Front Desk

+852-2721-1211
Languages spoken by staff
German, English, Spanish, French, Japanese, Korean, Portuguese, Russian, Chinese
Pet Policy
Guide dogs allowed
CHECK-IN

2:00 PM

CHECK-OUT

12:00 PM
Accessibility
Service animals allowed
2 Room(s) with Accessibility Standards
Parking
Guest Reviews
Rated

4.1

out of

5

 by

566

reviewers.
Rated

5.0

out of

5.0
床垫舒服
地理位置很好,出行非常方便,地铁口,周边都是都是吃饭的地方,唯一不足的是周边都是印度人,感觉有点怕怕。还有购物很方便,去海港城买完直接回酒店,K11, ISQUARE近在咫尺,非常好。
September 8, 2014
Rated

2.0

out of

5.0
 by
I-Love-Travelling
Dirty room on 3rd floor
Second stay in Aug (business trip). Back in this hotel because of location. This time was on 3rd floor. Room is dirty. Carpet has not been cleaned for ages. Beware of hairs and dirt near the entrance to bathroom. Recommend to bring your own room slippers. Shower curtain appears to be clean but smell bad. Other than the dirty carpet and smelly shower curtain, the rest of the room are acceptable. In general, room is old and needs renovation.
September 7, 2014
Rated

3.0

out of

5.0
 by
I-Love-Travelling
Mixed experience
Location: Excellent Room: Was on the 10th floor. Old & dated. Need renovation. I can hear noises in the corridor during the night. People walking, talking and knocking on doors. Affecting my sleep. Bath tub appeared dirty and obviously unable to relax in the tub.
September 7, 2014
Rated

3.0

out of

5.0
 by
Ritey
Bathroom
Good hotel, let down by very poor plumbing in bathroom and very poor quality bath towels.
September 4, 2014
Rated

5.0

out of

5.0
 by
Ricky118
My favorite hotel in Hong Kong
Holiday Inn Goldenmile is always my first choice of hotel whenever I visit Hong Kong. I am a regular hotel guest there. The only disappointment is the BPL Football channel has been removed a couple of months ago. I request the channel to be put back into the list of TV channels.
September 2, 2014
Rated

3.0

out of

5.0
 by
Otto_TW
地點極佳,但設備略嫌老舊
位於尖沙嘴地鐵站附近,交通及為方便,整體服務水平令人滿意,但房間設備略顯老舊,隱隱有一點霉味,床鋪軟硬適中,枕頭太軟對習慣睡硬枕頭的人會不習慣。
August 31, 2014
Rated

5.0

out of

5.0
非常方便,性价比超高
每次到香港都会入住这里,出行,购物,吃饭都实在是太方便了,服务也很棒,这次赶上有一个含早餐的套餐非常值得体验。
August 29, 2014
Rated

4.0

out of

5.0
房間內吧台
房間內的小酒吧雖有著便利性,但價位高了點.無法購入買下手,是否可調整價位,以飯店的地理位置,物品是可購得的. 泡澡有小破洞,看起來髒髒的
August 28, 2014
Rated

3.0

out of

5.0
不錯的選擇
員工服務不錯但資訊可再加強,房間燈光可再加強,希望能提供一些展覽會場的門票代購及公共資訊,整體而言服務真的不錯而且特別是給人有安全入住的惑覺
August 27, 2014
Rated

5.0

out of

5.0
 by
Finchy23
Great place
- Great place to stay and good location - staff were great at the pool and housekeeping - some of the young male staff wouldn't hold the door for you - a bit strange maybe a cultural thing - need to be careful on the tiles after rain - would stay here again and others should too.
August 27, 2014
Rated

5.0

out of

5.0
 by
NICKNAME1000
A Great Place to Stay
My family and I stayed here in August 2014. The service, friendly and efficient staff (always a smile even when busy), delicious meals, amenities and room quality were excellent.
August 27, 2014
Rated

5.0

out of

5.0
 by
J&K2014
Long Weekend Holiday
We enjoyed a nice long weekend in Hong Kong, the shuttle bus from Airport Express train to the hotel was a great feature for getting to and from the airport. Executive lounge was nice and well maintained and quiet even with the families and number of people in the room.
August 26, 2014
Rated

3.0

out of

5.0
 by
iSue
寝具不错
-入住时间推迟近2个小时,很失望; -寝具不错,休息有保障; -地理位置很方便,离地铁站很近,附近的美食和购物两不误
August 26, 2014
Rated

5.0

out of

5.0
 by
OliverB
Great staff!
All the staff we encountered were all very nice and courteous. They were all attentive to our needs and provided quick responses/action to our simple requests. A minor hitch during our stay was the bathroom exhaust fan. It doesn't seem to work during our stay. We didn't bother asking about it as we prefer not to have any maintenance crew going inside our room to check it out. Overall stay though was excellent, we won't hesitate to use the hotel again on future trips to Hong Kong.
August 25, 2014
Rated

4.0

out of

5.0
服务好
不错 就是当日订的价格好高 住了好多次 就是没有办理会员卡 希望以后能打折什么的 还有就是早餐应该更多点中餐 在德国的餐厅也是 吃的东西不是很满意 希望改进
August 24, 2014
Rated

4.0

out of

5.0
 by
islander29
good enough
I stayed only 1 night. The only improvement point is check-out time.
August 21, 2014
Rated

5.0

out of

5.0
房簡整齊清潔
1.房間整齊清潔。 2.衛浴設備、毛巾、清潔用品樣樣齊全。 3.唯一美中不足的感受是,空調太冷,就算調至最小的風量,仍覺得風量很大,且運轉聲音也很大聲。
August 21, 2014
Rated

4.0

out of

5.0
 by
prjm
Hong Kong
I have stayed in this hotel for over 30 years, I was very disappointed in the fact this hotel has disregard for IHG membership. When an upgrade was requested as a IHG platinum member I was told there were no suites available yet I overheard the next guest checking in (not an IHG member was offered an upgrade for HK$500.
August 20, 2014
Rated

4.0

out of

5.0
 by
hello hi
无
房间的设施比较的陈旧,床垫过软,睡眠质量比较差,但是周围的交通非常便利。总体来说,是一个较为不错的度假旅游选择。
August 20, 2014
Rated

3.0

out of

5.0
 by
teky
Mixed experience
Sorry this posting is late but I thought I had posted a review a week after my departure. Must have some technical issues with my emails during the remainder of my travels. I paid for a premier non smoking room for our stay. On our way to our room, along the corridor, we could smell tobacco smoke and thought that someone was being thoughtless. On getting into our room, it was a smoking room. Room had a strong musty smell combined with stale tobacco. The overall décor was something stuck in the 70's and was in need of an overhaul. My wife suffers from hayfever and were it not for the fact that we had got in past midnight and were tired we decided to persevere. Worst night ever. What I paid for and what I got was obviously chalk an cheese. This was no premier room and there were cheaper options offered during booking. So I was obviously short changed. However, If this was the standard of a Holiday Inn in a world class city, then I would be looking at other establishments. I took this up with front desk in the morning and fortunately they were able to assign us another room. It made all the difference and the remainder of our stay was pleasant.
August 20, 2014
Rated

1.0

out of

5.0
 by
Robertbw
Holiday Inn Experience
My recent stay at the Holiday Inn Golden Mile HK was an appalling experience due to a number of factors. 1 - the room was antiquated and in desperate need of upgrading, with the aircon so noisy I could hardly sleep. The extractor fan in the bathroom did not work at all so not surprisingly the room smelt damp. 2 - Although I am a IHG Platinum Elite client, the reception staff failed to mention at check in that the floor directly above my room was being refurbished, so when I returned to the room in the late afternoon to conduct a conference call meeting, the noise from the drilling was so deafening I could not think net alone talk over the phone. 3 - I stayed 3 nights at the hotel and during this time the bins in my room were not emptied at all! 4 - The Italian restaraunt was very busy and it was very clear that the staff were having to rush to serve the diners on time. Unfortunately this resulted in a very poor dining experience as my Octopus starter was unseasoned and the texture was like rubber and quite frankly ineadible. The main course of grilled Black Pacific Cod servered on spinage was again ineadible as the spinage was so overcoooked it was simply a "mush", the sauce had curduled and the fish was again execptionally overcooked making the flesh dry and almost hard. Needless to say I will not be staying at tis hotel again.
August 19, 2014
Rated

4.0

out of

5.0
In the heart of TST
I have stayed at this property more than 5 times in the last 3 years... its always a pleasure to come back to the Golden Mile thats in the heart of the buzzing TST area!
August 18, 2014
Rated

5.0

out of

5.0
服务好,房间干净。
大堂服务好,checkin很方便,还有服务生搬行李,房间干净,无烟房,床很大很舒服,浴室也干净,提供的饮料食物丰富,小冰箱里东西很多。
August 17, 2014
Rated

5.0

out of

5.0
 by
prophetex
香港旅游最佳选择
理由之一:地段好,交通方便,无论是不行亦或地铁,无论是前去购物亦或观光景点 理由之二:地段好,交通方便,无论是不行亦或地铁,无论是前去购物亦或观光景点 理由之三:地段好,交通方便,无论是不行亦或地铁,无论是前去购物亦或观光景点
August 15, 2014
Rated

2.0

out of

5.0
 by
Family outing
The strong odd smell of musty room that makes me sick!
The space of room is quite nice for a family and the location is convenient. However, I feel sick of the musty room. The odd smell was so strong that made me hardly breath. The access to the swimming pool is confused and unconvenient. There is no rest room in the pool area which is not convenient for the guests.
August 14, 2014
Rated

4.0

out of

5.0
 by
Chisel
Great Location
A nice hotel in a great location. Clean rooms and nice and quiet. Staff were helpful, especially Concierge Staff. Well Done to the Concierge Staff, they really are exceptional.
August 14, 2014
Rated

5.0

out of

5.0
 by
Rutilusfish
Great experience
Could not fault anything at all with this hotel and it is only a 30 minute drive to the airport
August 14, 2014
Rated

5.0

out of

5.0
 by
Buffy79
交通便捷,房间舒适
酒店位置非常好,出行交通方便。房间宽敞,舒适,设备齐全,工作人员服务态度也很好。整体体验感觉很好,就是价格有些小贵。
August 12, 2014
Rated

4.0

out of

5.0
 by
MUJAHID
GOOD FAMILY HOTEL
WE HAD AN AWESOME TIME AT THIS HOTEL, BREAKFAST WAS AMAZING AND EASY ACCESS TO THE CITY AND SHOPPING AREA. IF TRAVELLING WITH FAMILY WOULD HIGHLY RECOMMEND THE HOTEL. RDGS MUJAHID
August 11, 2014
Rated

4.0

out of

5.0
ROOM SIZE & BED IS GREAT
The Room charges for 4 days staying in your hotel is not economical compare to the similar grade Hotel In Hong Kong .
August 11, 2014