Skip Navigation
English
|
|
|
|

Sign In

Book online or call: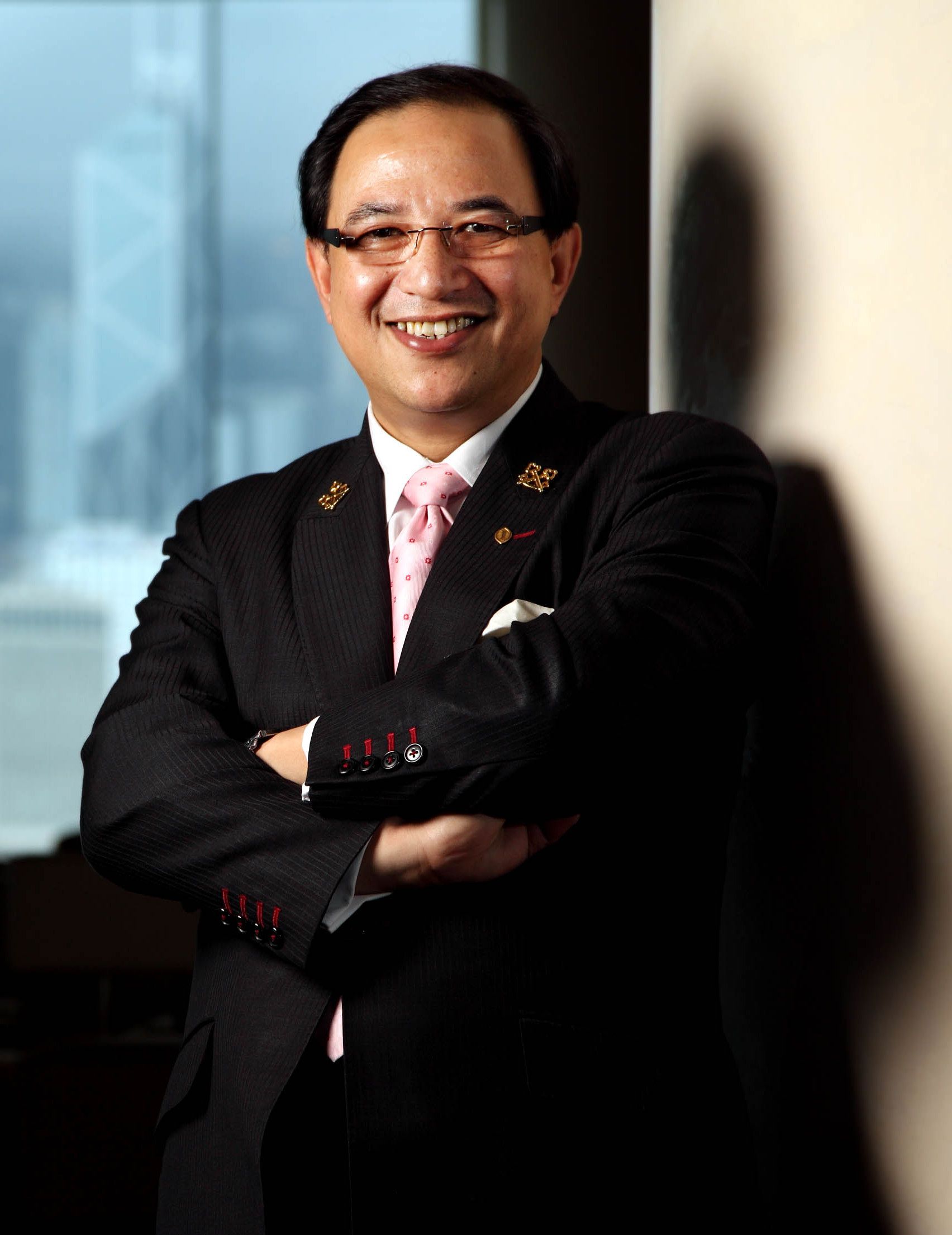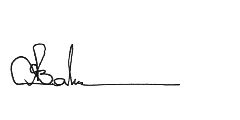 Insider Tips
LOCAL CULTURE
BUSINESS ETIQUETTE
When exchanging business cards, hold out your card using both hands, with your name facing towards the person to whom you are giving the card. You should also receive a business card with both hands. Business cards are considered very important, especially when conducting business in Hong Kong.
FAMED HONG KONG HOTEL ON HARBOUR'S EDGE
Recognised as one of the world's top hotels, this Hong Kong hotel is renowned for its dramatic location on the Kowloon waterfront, with spectacular views of the island. Ideally located near Kowloon's business, entertainment and shopping districts, the hotel boasts Asia's most spectacular Presidential Suite and over 500 luxuriously appointed rooms, each with spacious bathrooms. Internationally acclaimed, award-winning restaurants pay testament to this Hong Kong hotel's impeccable credentials.
HOTEL HIGHLIGHTS
Restaurant & Lounges

Experience a diverse and dramatic world of dining at InterContinental Hong Kong, with a unique selection of celebrated restaurants, all with Hong K...

Amenities & Services

All 503 contemporary guest rooms, including 87 harbourview suites, have Sharp Aquos 37 inch LCD televisions with Bose DVD/CD home entertainment sys...

SPECIAL PACKAGES

There's always something special happening at an InterContinental hotel. Whether you are looking for a fun-filled getaway or a place to host your n...
Hong Kong
18 Salisbury Road
Hong Kong
Hong Kong
Front Desk +852-2721-1211
Languages spoken by staff
German, English, Spanish, French, Japanese, Korean, Portuguese, Russian, Chinese
Pet Policy
Guide dogs allowed
CHECK-IN

2:00 PM

CHECK-OUT

12:00 PM
Accessibility
Service animals allowed
2 Room(s) with Accessibility Standards
Parking
Guest Reviews
Rated

4.2

out of

5

 by

373

reviewers.
Rated

4.0

out of

5.0
 by
luoy
房间大小可以,服务亲切
酒店的位置在内街,一开始到的时候不太好找,不过里地铁站很近,后面出行就很方便了。 房间的大小比我想象中的好,因为香港有的酒店真的太小了。 餐厅有点小,早餐有时候要排队。
August 15, 2014
Rated

5.0

out of

5.0
 by
clifford31
服务一流
非常好。 地处上环,乘坐港铁出行也极为方便。 会推荐朋友也入住这里。 以后来香港,如果价格合适的话,这里一定是首选的地方。
August 14, 2014
Rated

4.0

out of

5.0
 by
Altiport
A good place to stay in the centre
More or less, the same as every other Holiday Inn Express. It has everything you need to enjoy a short stay. Comfortable rooms, a decent breakfast and a very good location. Only minus is the cleanliness. In particular, hairs from previous visitors which can be found everywhere. Something must be done about this.
August 13, 2014
Rated

4.0

out of

5.0
 by
rosebcn
A great experience in Central Hong Kong
Great location near the underground and some HK highlights / Comfortable and clean room / Nice views from the room / Complete buffet breakfast, even if each day is the same / Useful shuttle bus to HK station for getting the train to the airport.
August 13, 2014
Rated

5.0

out of

5.0
 by
AKAA
Great hotel
Exceeded my expectation for the price I paid. Good location, excellent room and service. Thanks to all the staff.
August 13, 2014
Rated

5.0

out of

5.0
 by
雪屋之旅
安全、人性的服务
1.进电梯刷房卡,提高了入住酒店人员的安全性; 2.卫生间小巧,门的设计巧妙,增强了卫生间的功能性,增大了空间感使用方便。
August 12, 2014
Rated

5.0

out of

5.0
 by
su-27
服务一流
入住时前台工作人员服务态度非常好,介绍详尽,有问必答,酒店服务十分人性化,就餐安排合理,卫生清洁工作及时有效,微笑服务。
August 10, 2014
Rated

5.0

out of

5.0
 by
rajivac
Value for money stay
Service is excellent and the staff extremely courteous. The hotel is located extremely close to the Sheung Wan MTR. Enough 7 elevens and K cirlces near the hotel to go down and buy amenities. Staff was very kind to allow me an early check-in which helped me immensely. Rooms were extremely clean and all the amenities were provided properly. Would definitely recommend people to stay here!!
August 10, 2014
Rated

4.0

out of

5.0
 by
Jwidjj
Comfy bed and great location
Very comfy bed with choice of firm and soft pillows. Great location. Close to Sheung Wan MTR, Macau Ferry Terminal and lots of restaurants. Hotel breakfast buffet was good with variety of western and asian choices. First stop of Airport Express shuttle.
August 9, 2014
Rated

3.0

out of

5.0
Convienerne and ammentities
Will like to stay in HIn Express hotels with more friendly staff and much more facities
August 9, 2014
Rated

4.0

out of

5.0
 by
anb68
Accomodating Front Desk Staff
Greetings. Very grateful to the front desk staff for accommodating us by giving us choices for early check in. Also showing us options in finding nice place to roam around.
August 6, 2014
Rated

5.0

out of

5.0
 by
ffang
干净整洁 ,床铺舒适,服务一流。
香港苏豪智选假日酒店干净整洁 ,床铺舒适,服务一流。交通也十分方便,还有免费早餐,免费水,优悦会会员2:00退房很好。每次到香港必住这里,已经住了3次了,感觉都很好,会推荐给我的朋友的。
August 4, 2014
Rated

3.0

out of

5.0
 by
Geof44
Good location but...
Hotel had good location but the breakfast experience probably is one of the worst. I advise to wake up early and go straight for breakfast or else you'll be treated to a very long line and wait because the area is so small. I hope they also have more varieties in food selection. Good internet connection but won't allow early check in. They will make you wait for a few hours, like they did to me. When I noticed they gave a room immediately to a Chinese guy that just arrived, that's the only time they gave me a room to me after waiting for 2 hours. Favouritism? ...
August 3, 2014
Rated

4.0

out of

5.0
 by
abcjing
整体还不错
还不错,位置也还挺好,附近吃的很多。 客房大小也还可以 离上环青旅巴士站挺远,做巴士回深圳湾不方便。 空调太冷,关闭了,房间还是很冷。 前台服务人员态度很好,为客户着想。 洗脸池水太小
August 3, 2014
Rated

5.0

out of

5.0
 by
kurushin
Accomodating
This was actually a very good stay. I love the service and also the response every time we request for something. Hopeful to come back soon!
August 3, 2014
Rated

5.0

out of

5.0
 by
drjoed
A great hotel experience
Overall great experience. The hotel staff could not have been more helpful and professional. Everyone always wanted to help. Clean comfortable rooms.
July 31, 2014
Rated

3.0

out of

5.0
 by
夭车菊的花瓣
床的尺寸
单人床的尺寸过窄,由单人沙发展开的加床更是窄得无法入睡。我们是一家三口,我和小孩睡一张双人床,老公只能睡在窄小的沙发上,他没有睡好,真的,实在太窄了,我甚至担心一不小心就会掉到地上。感觉非常不好。
July 30, 2014
Rated

5.0

out of

5.0
 by
Natt_bj01001
Perfect stay, comfortable and clean
I have stayed in Holiday Inn in many countries. Their service and value are all very good. Very good standard. The only one different thing is the Internet speed here, It is so fast! :)
July 30, 2014
Rated

5.0

out of

5.0
 by
Kemi
Exceptional and Personal Service
Overall we had a great time at this hotel, staff was very helpful with directions and transportation, and directing us to places of interests around Hong Kong. Most importantly, there was a young man named Tommy who went ABOVE AND BEYOND with customer service. We arrived earlier than anticipated, and being that it was a weekend and a busy time at the hotel, they could not accommodate us immediately. However, Tommy was most gracious, he put our luggage in their luggage room, and had us wait in a comfortable waiting area, he then checked up on us a few times to ensure our comfort!!!! What young person does that? At checkout, he was alos incredibly helpful in getting us to where we needed to go for the local shuttle. Thanks Tommy for a job well done.
July 29, 2014
Rated

5.0

out of

5.0
First visit to Hong Kong and great hospitality
Easy to book the hotel accommodation over the phone. Should give option of Airport Pick up to the guests of the hotel. good check in and check out experience. The room was small but comfortable. Clean bathroom. But the only disappointing experience was the variety of food at the breakfast table.
July 29, 2014
Rated

3.0

out of

5.0
 by
Srikanths
Centrally located, but can enhance experience
Location is accessible from Central, but the taxi drivers had challenges in understanding the street name. Better maintained compared to Holiday Inn Express Zhabei or the one in Beijing. Staff were pleasant and courteous. Surprised to see Michelin Star Restaurant here. Clean and adequate - but don't expect any surprises.
July 23, 2014
Rated

5.0

out of

5.0
 by
Chezzie63
Very comfortable and good amenities
Very comfortable stay, facilities great(comfortable bed and great wifi service). Staff very accommodating . Location perfect.
July 22, 2014
Rated

5.0

out of

5.0
Excellent Location, New and Functional
The hotel is a mere 2 minutes walk to the MTR and taxis are readily available as well. My room is clean, functional, well-maintained, all the necessary prerequisites for a good place to rejuvenate after a long busy day is here. I look forward to coming back.
July 21, 2014
Rated

5.0

out of

5.0
 by
GIGATT
great location to sleep eat and shop
great get away with my wife with nearby food and more foods. next to a great and cheap dim sum walking distance to MTR and we just love the friendly staff services. will come baxk with my whole family
July 20, 2014
Rated

5.0

out of

5.0
 by
Glenisd
Great location would certainly stay here again
Top class Holiday Inn experience, hotel is very close to MTR and within a short walking distance to large shopping centres. We really appreciated being allowed into our room at 11 am after we arrived early morning into Hong Kong and we also were given a later check out, thank you Holiday Inn
July 19, 2014
Rated

4.0

out of

5.0
 by
eastduke
低层的房间太潮湿
入住三天,第一天给免费升了房,很感谢,但是是6楼,非常潮湿。第三天入住时的房间换到了7楼,不光潮湿还有一股霉味。在前台check in的时候问了接待,开始就询问有没有高层的房间,她说没有,后来到了7楼房间因为实在潮的不行就打电话投诉,然后就换房,换到第三间是31楼的房间,南向基本没有霉味。但是一开始入住时为何不给高层的房间,非要等到投诉时才换,虽说香港天气潮湿,但是房间应该加装除湿系统,否则要睡到半夜才能感到床单是干的,全靠体温在烘干。
July 17, 2014
Rated

4.0

out of

5.0
 by
Alexsith88
Very comfort bed. But floor carpet is a bit smelly
Good location which good restaurant around the hotel.
July 16, 2014
Rated

4.0

out of

5.0
 by
Keye
Value for money and for short stays
Given the name express, it's basically for short stays. Didnt like the idea of having a bath soap in a dispenser. Ironing is located on the 3rd floor. It's good that they have like a business center. The area should have been made in a more relaxing mood. You can also do your own laundry which is a plus!
July 16, 2014
Rated

3.0

out of

5.0
 by
kelly90
Dirty and noisy
other room's voice hear in my room. and blanket is very heavy and bed is not comfortable.. pillows are bed smell during 4 days.... and not good breakfast... because all of food are chinese food... I think it is better to provide rice..
July 15, 2014
Rated

5.0

out of

5.0
 by
Katy...
床铺舒适,服务一流
酒店除了房间小、浴室一次性用品质量不好之外,其他都比较满意,尤其是床铺枕头非常舒适,软硬度不同的枕头配备,感觉很贴心,此外,酒店地理位置很不错,以后还会入住。
July 15, 2014