Skip Navigation
English
|
|
|
|

Sign In

Book online or call: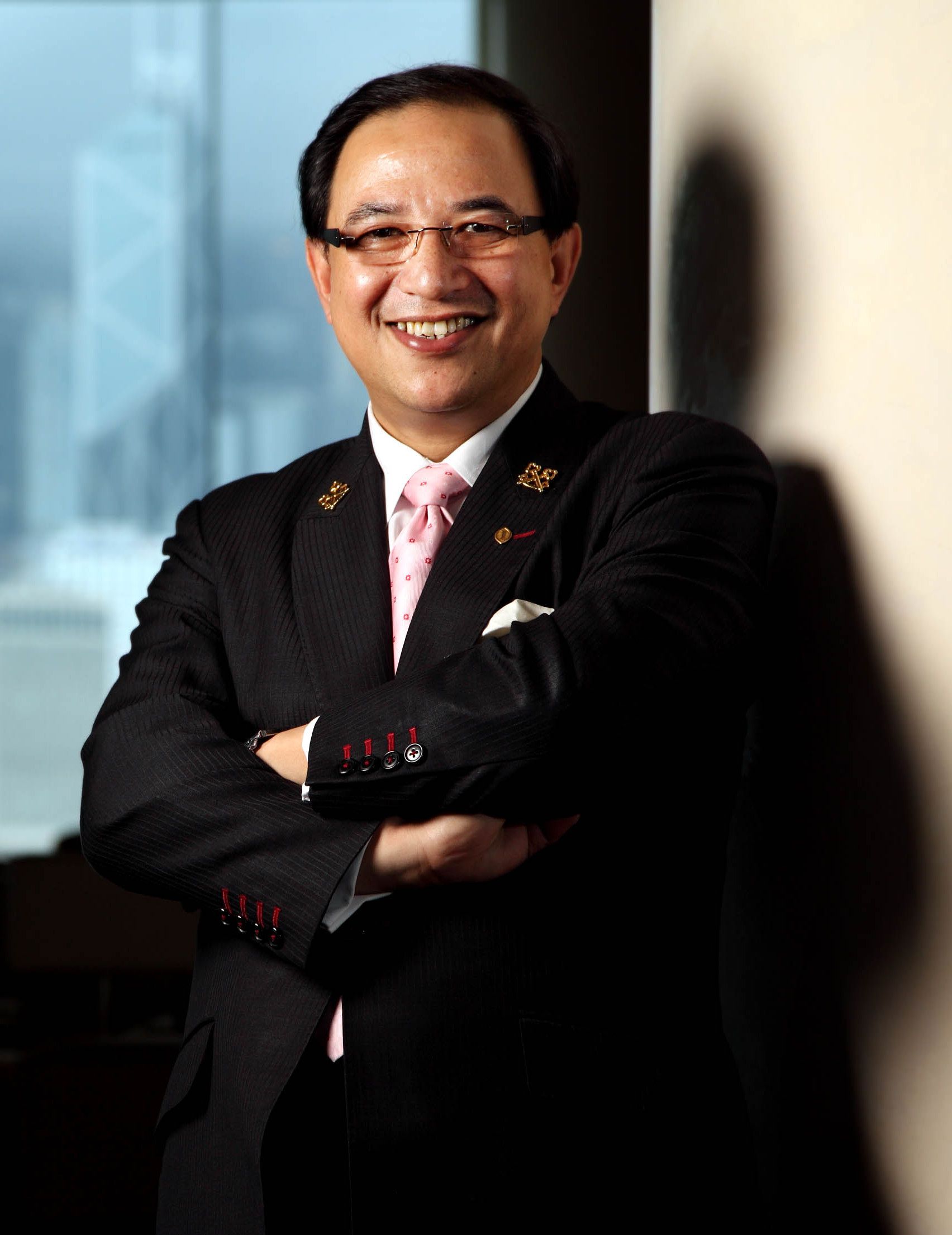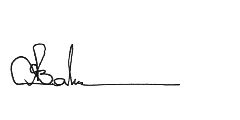 Insider Tips
LOCAL CULTURE
BUSINESS ETIQUETTE
When exchanging business cards, hold out your card using both hands, with your name facing towards the person to whom you are giving the card. You should also receive a business card with both hands. Business cards are considered very important, especially when conducting business in Hong Kong.
FAMED HONG KONG HOTEL ON HARBOUR'S EDGE
Recognised as one of the world's top hotels, this Hong Kong hotel is renowned for its dramatic location on the Kowloon waterfront, with spectacular views of the island. Ideally located near Kowloon's business, entertainment and shopping districts, the hotel boasts Asia's most spectacular Presidential Suite and over 500 luxuriously appointed rooms, each with spacious bathrooms. Internationally acclaimed, award-winning restaurants pay testament to this Hong Kong hotel's impeccable credentials.
HOTEL HIGHLIGHTS
Restaurant & Lounges

Experience a diverse and dramatic world of dining at InterContinental Hong Kong, with a unique selection of celebrated restaurants, all with Hong K...

Amenities & Services

All 503 contemporary guest rooms, including 87 harbourview suites, have Sharp Aquos 37 inch LCD televisions with Bose DVD/CD home entertainment sys...

SPECIAL PACKAGES

There's always something special happening at an InterContinental hotel. Whether you are looking for a fun-filled getaway or a place to host your n...
Hong Kong
18 Salisbury Road
Hong Kong
Hong Kong
Front Desk +852-2721-1211
Languages spoken by staff
German, English, Spanish, French, Japanese, Korean, Portuguese, Russian, Chinese
Pet Policy
Guide dogs allowed
CHECK-IN

2:00 PM

CHECK-OUT

12:00 PM
Accessibility
Service animals allowed
2 Room(s) with Accessibility Standards
Parking
Guest Reviews
Rated

4.0

out of

5

 by

293

reviewers.
Rated

4.0

out of

5.0
 by
clsad
Overall is great
Only problem is the corridor carpet smells of dampness. Overall is ok, recommended for short stay as the breakfast repeats after set breakfast A-E. Nice area to stay since it is near Shopping center, food is nearby and 7/11, most important is the Train station is very nearby.
June 20, 2014
Rated

3.0

out of

5.0
Terrible internet connection
Normally I wouldn't let the woeful and frustrating internet connection cloud my overall judgement of the hotel, but this is my second stay with no improvement and this is 2014 and not 2004, so I must say that this is simply not acceptable. The hotel standard and service are already very mediocre and frankly people put up with it because of the location. Having a stable and reliable wireless internet connection is a very basic requirement these days, like having reliable water supply. I expect more from a Holiday Inn.
June 18, 2014
Rated

5.0

out of

5.0
 by
168mighty
Comfortable bed and great service.
Great location, helpfull and friendly staff, comfortable bed, didnt like their breakfast though.
June 18, 2014
Rated

5.0

out of

5.0
 by
A.Lim
With more than 2 person in a room, referring to Sofa Bed
No, the Sofa bed I experience with the Hotel is totally not comfortable at all. Why not be there a double queen size bed and a single bed for more than 2 adults but less than 4 of us. I will be visiting Hong Kong again and am looking into staying in this Hotel again, but my main concern is the Bed. we were 3 adults (my sister and her friend including me) Do you hotel provide a double bed and single bed in the room? Instead of the Sofa bed. Is too old and uncomfortable.
June 18, 2014
Rated

5.0

out of

5.0
 by
jixiang
房间干净
房间干净,舒服,安静,地理位置好,方便,出门有事地铁,和时代广场,购物方便.早餐丰富,前台服务周到,效率高,以后会经常光顾此酒店.
June 17, 2014
Rated

5.0

out of

5.0
 by
sziris
交通便利,入住舒适
交通太方便了,看资料说是离时代广场很近,以为至少也有一段路,谁知道就隔一条窄窄的马路!前台服务很不错,态度和效率一流,赞。房间布局合理,在铜锣湾地段有这样大小的房间,很满意,免费WIFI、写字台、台灯、沙发、转换插座、风筒、冰箱,设施齐全。枕头和被子非常舒适。这次订的时间稍晚了些,价格不是最优惠,下次如果有机会,能有更优惠的价格,还会考虑。
June 13, 2014
Rated

1.0

out of

5.0
 by
rbs2706
Management needs to do some serious rethink
I am a member of the Holiday Inn group and am a frequent traveller - have stayed in 7 hotels in the last 16 days on my trip to Australia, Hong Kong, and Macau. However, by far this was the only bad experience we had. We were 4 couples and all of us experienced cold reception at the time of check-in. The breakfast takes the cake - there is a fixed menu which all vegetarians need to take. The portion is really small. When we requested for some additional bread, we were denied. The management says they are not responsible as the restaurants have been outsourced. They have freely put up notices in the elevator saying so. The rooms are small (which is OK considering that real estate in HK is expensive), but the room amenities and toiletries are less than basic. We were on the last leg of our tour of 16 days, and some of us ran out of body balm. We requested the house keeping for some moisturiser, only to be rudely told that this is a budget hotel, and such luxuries cannot be provided. All the four couples were business travellers, and two of us are members of the Holiday Inn Club. However, must say this was a big disappointment. Tip: Try avoiding this hotel. Only the location is excellent, all other things need to be revamped.
June 12, 2014
Rated

3.0

out of

5.0
房間有異味
CHECK IN好進入房間時,迎面而來一股濃重煙味,棉被亦有濃重煙味,對於此問題是否有解決方案,該酒店是否在住客訂房前告知是否有區分"禁煙房"或"吸煙房",以必免無吸煙住客住到"吸煙房"
June 10, 2014
Rated

5.0

out of

5.0
 by
FloraBJ
总体满意
在铜锣湾非常方便的地方,出行、餐饮、购物都非常便利,酒店服务体贴,有安全感,房间干净空调足劲,下次还考虑入住。
June 10, 2014
Rated

2.0

out of

5.0
 by
reviewer68
good service
I have stayed at this hotel a 3-4 times over the years. I have to say that service has greatly improved over the years (4 years) but the room has deteriorated due to the fact that they get high occupancy rate. The rooms are in need of a retouching. A fresh coat of paint is needed and carpet replacement is due. Cleanliness has to be improved also. Carpets are dirty, water stains around the washroom area, minor stains on linen, paint falling off at lower part of wall going in to room and sanitize the bathroom. I would say it could be around a 3-4 star hotel a few years back but i would rate a 2-3 stars now. The only thing going for it is its location and price
June 9, 2014
Rated

3.0

out of

5.0
 by
bored_panda
Impossibly poor wifi
THe only thing i have to complain about is the wifi. I could barely get it connected for over 5 minutes. The signal was so weak. I had to use the internet at the lobby and the breakfast venue. THis is fairly unacceptable.
June 9, 2014
Rated

4.0

out of

5.0
 by
liao先生
性价比一般
服务不错,环境也算可以。硬件一般有等待提升。性价比很差。服务不错,环境也算可以。硬件一般有等待提升。性价比很差。服务不错,环境也算可以。硬件一般有等待提升。性价比很差。
June 5, 2014
Rated

4.0

out of

5.0
 by
Canuck159
Not bad but needs some improvement
The hotel is situated in a great location, literally behind Times Square/Lane Crawford building. We weren't aware that the Causeway Bay subway entrance was also in the basement of Times Square, which could have saved some hassle when transferring from the Airport Express train to the subway via Central (turned out to be quite a walk anyways underground). Pros: 1) Price was alright considering the location. 2) Staff was friendly and helpful. 3) Ironing room wasn't half bad and convenient. 4) Beds were comfortable 5) Shower room is pretty decent and clean. Great for washing your clothes as well and letting them dry since there were a lot of bars to hang dry clothes. 6) Provided Western plug for western electronics. 7) Safe is pretty easy to program. 8) Left us two water bottles every day. 9) During our 9 day stay, very quiet. 10) Wake up call was on automatic and on time. 11) When we had issues with the safe and blowing a fuse, concierge sent reps to fix the issues immediately. Some issues we had were: 1) Very poor wifi reception throughout the building and in our room. The best time to log on would be in the early morning, but then everyone would wake up and the internet would be really slow or drop. The ethernet cable also doesn't solve this problem. 2) Room cleaning doesn't occur until around 3:30 p.m. which proved to be inconvenient several times when we had guests stop by. 3) The elevator doesn't have air conditioning so it is very very hot and humid. After the first day it literally smelled of feces which is a real shame. 4) The Air Conditioning doesn't seem to respond to the different settings, so for elderly people (I was traveling with my mom), it was very uncomfortable for her. 5) The breakfast was okay, but not the best. Stick with the Chinese breakfast as it is a little heartier. You can't really complain since the meals are included with the room price. 6) No workout room which is a bit of let down especially after such a long flight from Canada. 7) Computer room had Windows XP (not secure) and the same low quality internet. 8) Lobby is warm/hot due to the exposed lower floor.
June 5, 2014
Rated

5.0

out of

5.0
 by
TiffC
Choice Location in Hong Kong
Holiday Inn Express in Causeway Bay was at the center of shopping and MTR stations making it very accessible to all tourist spots in Hong Kong. Service was excellent as the reception is very friendly and assist on tips on how to travel around. Will definitely stay here in my next visit!
June 5, 2014
Rated

5.0

out of

5.0
 by
wendyaonl
酒店位置方便, 房间干净安静
酒店位置方便, 房间干净安静,楼层干净安静,房内设施齐全方便.卫生间很干净方便. 床有些小,如果能配置一大一小床就更方便一家之旅. 总体感觉不错.
June 5, 2014
Rated

5.0

out of

5.0
 by
celeste888
出行方便,客房宽敞
地理位置十分方便,客房在香港算较大的,工作人员服务热情,凌晨2点到酒店check-in办理速度也十分快;只是早餐一般,只有套餐,不是自助餐,种类不够丰富;价钱稍贵,如果能便宜一些更好!
June 5, 2014
Rated

5.0

out of

5.0
 by
djh72625
服务很棒
从寄存行李开始就感受到酒店的优质服务,到入住中酒店房间的舒适感让人回到家的感觉,退房速度也是非常快及周到
June 4, 2014
Rated

4.0

out of

5.0
 by
uwiskan
Good Hotel
Staff in check in very efficient and friendly, they help all our needs.
June 4, 2014
Rated

4.0

out of

5.0
酒店体验
1、白金会员柜台只是摆设,无人专门服务; 2、进入电梯处,1-29层电梯人员杂乱,没有专属客房电梯; 3、进入到楼层及房间,霉味特别的特,呼吸让人无法进行;
June 4, 2014
Rated

4.0

out of

5.0
 by
Kenroid
Good enough
Amongst other hotels, I simply liked it in Holiday Inn Express.
June 3, 2014
Rated

5.0

out of

5.0
Comfortable
It is Excellent, as per my expectation. need to add Coffee Shop or restaurant. All hotel staff very cooperative and nice in responsiveness of gust query and guidance. I do appreciate.
June 3, 2014
Rated

5.0

out of

5.0
性价比还不错
性价不不错的地方。环境可以。就是未能提供香皂。房间上网网速不快。能理解。早餐不错。就是感觉所有人似乎都能直接上到房间。安全感不足。不知会员积分能有什么优惠?总体感觉不错
June 3, 2014
Rated

4.0

out of

5.0
 by
ricorico
早餐
可以提供给客户更多的早餐选择,比如类似欧式自助,或者典型的港式鱼蛋粉类等等。。。可以提供给客户更多的早餐选择,比如类似欧式自助,或者典型的港式鱼蛋粉类等等。。。
June 3, 2014
Rated

4.0

out of

5.0
 by
MartinZ
床铺舒适,但是枕头有异味
床铺舒适,但是枕头有异味,感觉地毯不是非常干净卫生。 床铺舒适,但是枕头有异味,感觉地毯不是非常干净卫生。 床铺舒适,但是枕头有异味,感觉地毯不是非常干净卫生。
June 2, 2014
Rated

3.0

out of

5.0
 by
BCJW
Good location, good customer service but need some touch up works
Can't beat the price for such a great location. Bed is comfortable and customer service is great. Only complain is the smell of the lifts and corridors in guest room floors. I think the carpets are due to be changed or needs some real steam cleaning to remove the stench.
May 30, 2014
Rated

3.0

out of

5.0
 by
helenqy
性价比较高
位置好,毗邻时代广场。 服务好,但是空间狭小。早餐一般。卫生条件还可以。风景就看不到什么。Shopping 倒是挺方便的。
May 26, 2014
Rated

3.0

out of

5.0
 by
Classy gal
Disappointing
My husband and I planned this trip to the orient in March, we came to HKG on the 5th May, stayed at the Holiday Inn Express for 4 nights before going to Malaysia, when we came back to HongKong on the 14th May for a 2nd stay for 2 nights, upon check in at the hotel late at night due to flight delay we were told that they did not have a non smoking room available! Now when we prepaid for these 2 nights, we had specifically requested for a non smoking room, the guy at the front desk said nothing could be done. So we were forced to sleep in a smokey smelling room for the night, on top of that, the shower door did not close properly! Needless to say I was very upset because I could hardly sleep with the stinky cigarette smell, fortunately they gave us a non smoking room for the next day, which meant we had to move again! I wish to know why when we have prepaid for a non smoking so much in advance but had to end up taking a smoking room! That was quite inexcusable. We will be returning to HongKong again on the 20th May for our 3rd stay and I hope things will go smoothly.
May 16, 2014
Rated

4.0

out of

5.0
 by
Jax420
Great stay in Hong Kong
Great size room, location a but too far from Subway but ok. Location for shopping excellent. Breakfast selection was poor as same thing every morning.
May 13, 2014
Rated

4.0

out of

5.0
Smell at the lift lobby on 9/F
There are bad smelling at the lift lobby on 9/F. Should place an air refresher machine or to spray some air refresher.
May 10, 2014
Rated

5.0

out of

5.0
 by
cscs3
Causeway Bay Hong Kong
Been the 4th time I stayed in this hotel. It seem the room has gone thru some upgrade. Very good job and value for money. Reception staff is friendly and provide good service and information.
May 7, 2014