Skip Navigation
English
|
|
|
|

Sign In

Book online or call: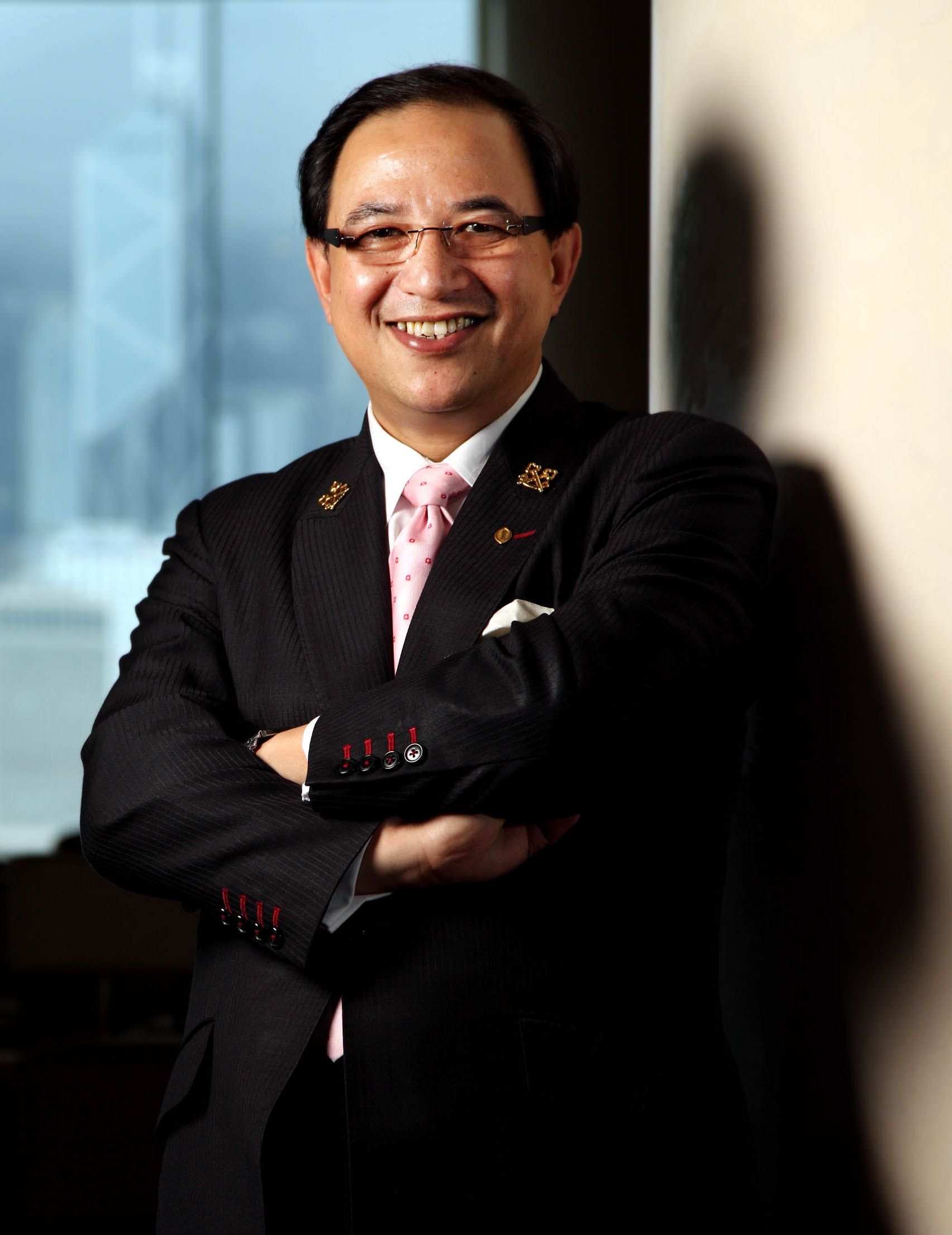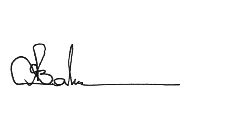 Insider Tips
LOCAL CULTURE
BUSINESS ETIQUETTE
When exchanging business cards, hold out your card using both hands, with your name facing towards the person to whom you are giving the card. You should also receive a business card with both hands. Business cards are considered very important, especially when conducting business in Hong Kong.
FAMED HONG KONG HOTEL ON HARBOUR'S EDGE
Recognised as one of the world's top hotels, this Hong Kong hotel is renowned for its dramatic location on the Kowloon waterfront, with spectacular views of the island. Ideally located near Kowloon's business, entertainment and shopping districts, the hotel boasts Asia's most spectacular Presidential Suite and over 500 luxuriously appointed rooms, each with spacious bathrooms. Internationally acclaimed, award-winning restaurants pay testament to this Hong Kong hotel's impeccable credentials.
HOTEL HIGHLIGHTS
Restaurant & Lounges

Experience a diverse and dramatic world of dining at InterContinental Hong Kong, with a unique selection of celebrated restaurants, all with Hong K...

Amenities & Services

All 503 contemporary guest rooms, including 87 harbourview suites, have Sharp Aquos 37 inch LCD televisions with Bose DVD/CD home entertainment sys...

SPECIAL PACKAGES

There's always something special happening at an InterContinental hotel. Whether you are looking for a fun-filled getaway or a place to host your n...
InterContinental Hong Kong
18 Salisbury Road

Hong Kong

Hong Kong

Front Desk

+852-2721-1211
Languages spoken by staff
German, English, Spanish, French, Japanese, Korean, Portuguese, Russian, Chinese
Pet Policy
Guide dogs allowed
CHECK-IN

2:00 PM

CHECK-OUT

12:00 PM
Accessibility
Service animals allowed
2 Room(s) with Accessibility Standards
Parking
Guest Reviews
Rated

4.2

out of

5

 by

644

reviewers.
Rated

3.0

out of

5.0
Anonymous
The Bathrooms are too small and cramped compared to the size of the rooms. The amenities in the bathrooms are outdated. and need refurbishment. The Bedrooms could do with some new decor to brighten up the room. Poor lighting.
October 3, 2014
Rated

5.0

out of

5.0
 by
Rob 45
Great service
Beds to hard for me. Pillows were great. Bathroom area clean. Had to pay extra for upgrade to be able to use free internet and exclusive lounge which we used.
October 2, 2014
Rated

5.0

out of

5.0
 by
Pappi Romeo
Great location
Clean room, comfortable beds, wide selections for breakfast, and fast wifi.
September 30, 2014
Rated

5.0

out of

5.0
 by
merve
great stay
this hotel goes out of its way to assist the guest with what ever he or she needs and as a ihg member they could not help us enough
September 29, 2014
Rated

4.0

out of

5.0
 by
16guest
Confortable bed and good sevice
The location of the hotel is ideal for me. Generally the service level is very high, but the renovation/upgrading of the rooms causes some problems. I was missing some of the old personel.
September 29, 2014
Rated

4.0

out of

5.0
 by
ckeyeshine
Fitness Center
Fitness Center: For a Hotel of this size and class the Fitness center is extermely small, and especially limited in Equipment options. There is only 1 Bench and 1 Lat Pulldown Machine and when I went there at one time one person was tying up both of them preventing me from doing my workout, and another time someone was using the only Bench. Exec Floor Room: The room was very nice and clean. Very contemporary upgrade! My only issue was no shelves and limited counter space in the bathroom. They should put some shelves up in the bathroom so people have a place to put their toiletries as the area by the sink was extremely small.
September 26, 2014
Rated

5.0

out of

5.0
 by
Celler6
Great stay.....getting more expensive all the time though!
Hi...As a multi customer with many stays here, the only complaint is that the cost continues to rise.......I know HK is expensive, but the HI is getting to the point where many of the other hotels now come into play when considering a stay in HK. Other than that, I love this place...staff is great and very welcoming, rooms are above average and total stay feels good.
September 24, 2014
Rated

5.0

out of

5.0
 by
birdie 71
great location, good room size and very good service
My wife and I have stayed at this hotel many times over the last twenty years. We love the location, room size and above all the staff have always been most helpful. We especially love the restaurant "Osteria" and always dine there when in Hong Kong . The food is always great and the staff and service is brilliant. On our recent trip we took a business associate to dinner at "Osteria" and he was most impressed by the standard of food and friendly , helpful service. We will be back again later this year .
September 24, 2014
Rated

5.0

out of

5.0
 by
nelson 1
Comfortable bed and great service
Would recommend Holiday Inn Golden Mile. This was our first visit to Hong Kong and was unsure which hotel to stay in. If ever I go back to Hong Kong I would certainly stay there again. Deluxe Room was fantastic and the staff were extremely helpful and friendly.
September 23, 2014
Rated

4.0

out of

5.0
 by
Dr sami
Excellant service
this property is in the heart of the town and shopping is very easy
September 19, 2014
Rated

1.0

out of

5.0
 by
sam the man
noisy room
This is not the 1st time I stayed at this hotel. I never expected anything great except for the convenient location. This particular stay was painfully aweful, as there was construction during both days I was there. I wish hotel would block out the rooms or at least warn hotel guest the noise from the rennovations. Normally this wouldn't have been an issue, but I happened to be using the rooms during the day. I usually go out during the day, and had that been the case I wouldn't have cared.
September 16, 2014
Rated

2.0

out of

5.0
 by
F2013
对待会员真一般,下次不去了
除了失望,没什么可说的。对会员谈不上真诚关怀,除了位置是这次选这家酒店的原因。不推荐大家去住。 电梯不需要插卡就可以上楼了,安全性得不到保证
September 16, 2014
Rated

4.0

out of

5.0
 by
amk573
Noise Level
Stayed on the 2nd floor this time and could hear the traffic noise clearly. Should have installed double-glass windows to cut-down the noise. Carpeting in the room badly needs a major cleanup and shampooing. It feel damp and sticky when walked around barefooted in the room.
September 15, 2014
Rated

3.0

out of

5.0
 by
Senemon
Renovation
Lots of noise starting 6 am !!! Arrived from 13 hours flight !! Couldn't sleep because of the renovation .
September 14, 2014
Rated

4.0

out of

5.0
 by
DOVES
Comfortable Bed
Nice and clean room; hotel is just beside the MTR station
September 12, 2014
Rated

4.0

out of

5.0
 by
Kelley65
Family Stay
The hotel was in a great position and the kids loved the pool, room was very clean and c0mfortable. The only issue we had was there was no table and chairs to eat meals, only a desk with one chair in a family room, and when ordering room service we had to eat on the beds, and no bed side tables on the outer side of the beds.
September 11, 2014
Rated

4.0

out of

5.0
 by
Dzing
bed and air-con
The beds need attention for worn-out spring boxes. It sunk in in the middle not even lying down. Air-con is hard to adjust to have minimum condition (temperature and blower.).
September 10, 2014
Rated

4.0

out of

5.0
nice hotel
Hi, stayed a few times there already, the location is unbeatable in the middle of TST, this time I had a room with renovated bathroom already, happy to see that they slowly update the hotel bathrooms. Highly recommend the place. The staff is amazing friendly.. Best Regards Holger
September 9, 2014
Rated

5.0

out of

5.0
床垫舒服
地理位置很好,出行非常方便,地铁口,周边都是都是吃饭的地方,唯一不足的是周边都是印度人,感觉有点怕怕。还有购物很方便,去海港城买完直接回酒店,K11, ISQUARE近在咫尺,非常好。
September 8, 2014
Rated

2.0

out of

5.0
 by
I-Love-Travelling
Dirty room on 3rd floor
Second stay in Aug (business trip). Back in this hotel because of location. This time was on 3rd floor. Room is dirty. Carpet has not been cleaned for ages. Beware of hairs and dirt near the entrance to bathroom. Recommend to bring your own room slippers. Shower curtain appears to be clean but smell bad. Other than the dirty carpet and smelly shower curtain, the rest of the room are acceptable. In general, room is old and needs renovation.
September 7, 2014
Rated

3.0

out of

5.0
 by
I-Love-Travelling
Mixed experience
Location: Excellent Room: Was on the 10th floor. Old & dated. Need renovation. I can hear noises in the corridor during the night. People walking, talking and knocking on doors. Affecting my sleep. Bath tub appeared dirty and obviously unable to relax in the tub.
September 7, 2014
Rated

3.0

out of

5.0
 by
Ritey
Bathroom
Good hotel, let down by very poor plumbing in bathroom and very poor quality bath towels.
September 4, 2014
Rated

5.0

out of

5.0
 by
Ricky118
My favorite hotel in Hong Kong
Holiday Inn Goldenmile is always my first choice of hotel whenever I visit Hong Kong. I am a regular hotel guest there. The only disappointment is the BPL Football channel has been removed a couple of months ago. I request the channel to be put back into the list of TV channels.
September 2, 2014
Rated

3.0

out of

5.0
 by
Otto_TW
地點極佳,但設備略嫌老舊
位於尖沙嘴地鐵站附近,交通及為方便,整體服務水平令人滿意,但房間設備略顯老舊,隱隱有一點霉味,床鋪軟硬適中,枕頭太軟對習慣睡硬枕頭的人會不習慣。
August 31, 2014
Rated

5.0

out of

5.0
非常方便,性价比超高
每次到香港都会入住这里,出行,购物,吃饭都实在是太方便了,服务也很棒,这次赶上有一个含早餐的套餐非常值得体验。
August 29, 2014
Rated

4.0

out of

5.0
房間內吧台
房間內的小酒吧雖有著便利性,但價位高了點.無法購入買下手,是否可調整價位,以飯店的地理位置,物品是可購得的. 泡澡有小破洞,看起來髒髒的
August 28, 2014
Rated

3.0

out of

5.0
不錯的選擇
員工服務不錯但資訊可再加強,房間燈光可再加強,希望能提供一些展覽會場的門票代購及公共資訊,整體而言服務真的不錯而且特別是給人有安全入住的惑覺
August 27, 2014
Rated

5.0

out of

5.0
 by
Finchy23
Great place
- Great place to stay and good location - staff were great at the pool and housekeeping - some of the young male staff wouldn't hold the door for you - a bit strange maybe a cultural thing - need to be careful on the tiles after rain - would stay here again and others should too.
August 27, 2014
Rated

5.0

out of

5.0
 by
NICKNAME1000
A Great Place to Stay
My family and I stayed here in August 2014. The service, friendly and efficient staff (always a smile even when busy), delicious meals, amenities and room quality were excellent.
August 27, 2014
Rated

5.0

out of

5.0
 by
J&K2014
Long Weekend Holiday
We enjoyed a nice long weekend in Hong Kong, the shuttle bus from Airport Express train to the hotel was a great feature for getting to and from the airport. Executive lounge was nice and well maintained and quiet even with the families and number of people in the room.
August 26, 2014