Skip Navigation
English
|
|
|
|

Sign In

Book online or call: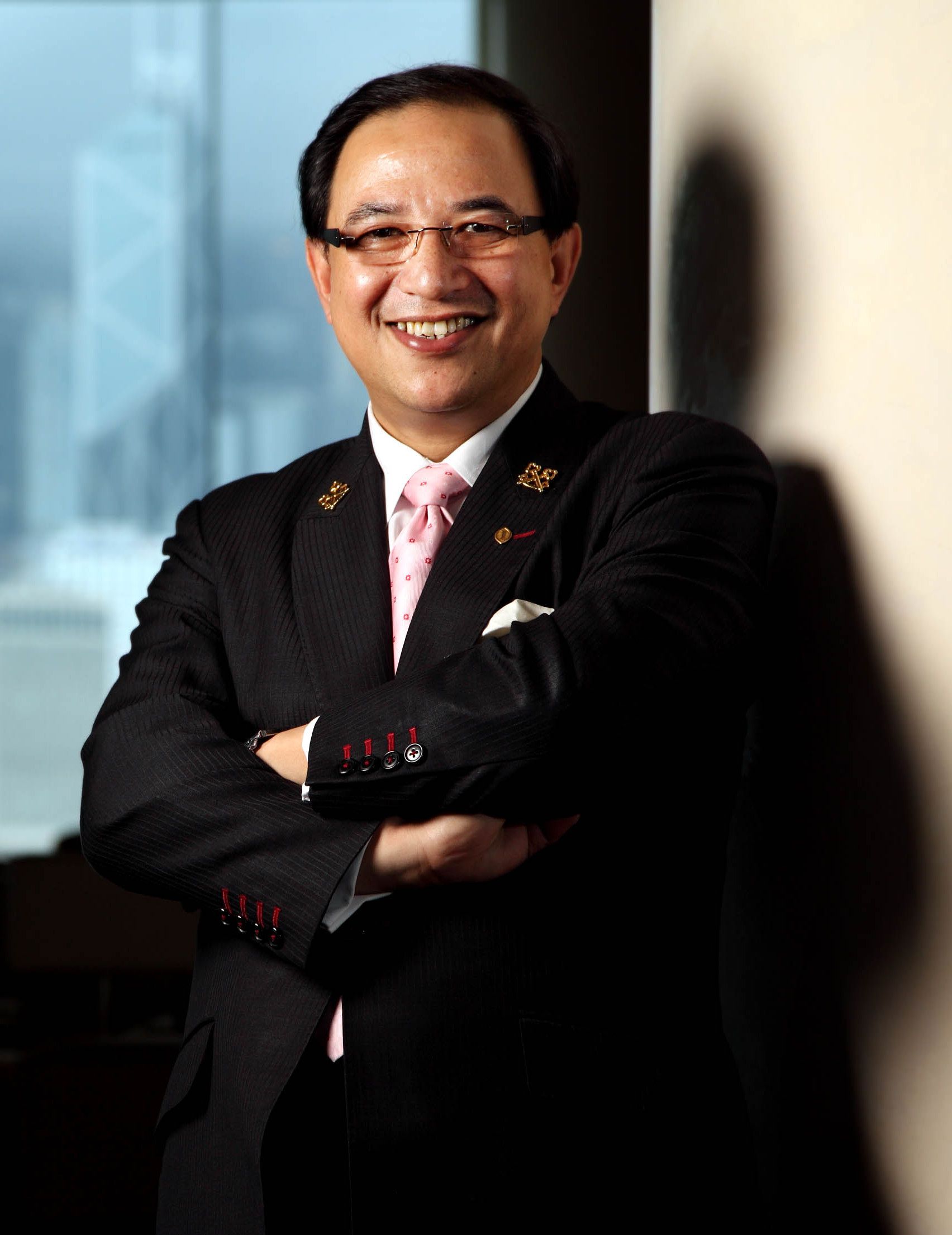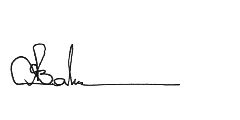 Insider Tips
LOCAL CULTURE
BUSINESS ETIQUETTE
When exchanging business cards, hold out your card using both hands, with your name facing towards the person to whom you are giving the card. You should also receive a business card with both hands. Business cards are considered very important, especially when conducting business in Hong Kong.
FAMED HONG KONG HOTEL ON HARBOUR'S EDGE
Recognised as one of the world's top hotels, this Hong Kong hotel is renowned for its dramatic location on the Kowloon waterfront, with spectacular views of the island. Ideally located near Kowloon's business, entertainment and shopping districts, the hotel boasts Asia's most spectacular Presidential Suite and over 500 luxuriously appointed rooms, each with spacious bathrooms. Internationally acclaimed, award-winning restaurants pay testament to this Hong Kong hotel's impeccable credentials.
HOTEL HIGHLIGHTS
Restaurant & Lounges

Experience a diverse and dramatic world of dining at InterContinental Hong Kong, with a unique selection of celebrated restaurants, all with Hong K...

Amenities & Services

All 503 contemporary guest rooms, including 87 harbourview suites, have Sharp Aquos 37 inch LCD televisions with Bose DVD/CD home entertainment sys...

SPECIAL PACKAGES

There's always something special happening at an InterContinental hotel. Whether you are looking for a fun-filled getaway or a place to host your n...
Hong Kong
18 Salisbury Road

Hong Kong

Hong Kong

Front Desk

+852-2721-1211
Languages spoken by staff
German, English, Spanish, French, Japanese, Korean, Portuguese, Russian, Chinese
Pet Policy
Guide dogs allowed
CHECK-IN

2:00 PM

CHECK-OUT

12:00 PM
Accessibility
Service animals allowed
2 Room(s) with Accessibility Standards
Parking
Guest Reviews
Rated

4.2

out of

5

 by

391

reviewers.
Rated

4.0

out of

5.0
 by
BengV
Breakfast
I hope you can have a variety of breakfast food each day. Having to eat the same food every morning for 4 straight days is quite uncomforting.
January 14, 2014
Rated

5.0

out of

5.0
 by
ShermX
AMAZING location
If I would mention one thing about this hotel, it would be its superior location. Tucked away in a local streets but in close proximity to Sheung Wan metro station (A1 Exit then walk along Hiller Street), the hotel gets a mix of both local and western restaurants patronized by people who go to work at lunch time. Some examples would be HK style fish soup rice noodle, dim sum, little coffee shop downstairs (hotel guest even gets 12% off), French takeout, McDonalds ... really a mix of everything. There are several bars and clubs right on Jervous street where the hotel is located, and if you walk for 5-10 minutes, Lan Kwai Fong area provides abundant places for a great night out. I have stayed at various hotels in HK but I like this one best: you get the best of both traditional and modern Hong Kong sides. The buffet breakfast was good. Hotel was clean except the dustbin in my room. Lobby was small. Cute automatic curtain opens when you arrive. One thing I think the hotel can do better is bath amenities: I don't mind having a big shower gel thing on the wall, but maybe at least you can have conditioner, shampoo, shower gel separated instead of having a 3-in-1?
January 12, 2014
Rated

3.0

out of

5.0
 by
Lorena1
Service
We always stay there. But the service this time in the front desk was terrible. They barely help to get the baby stroller up in the reception. The ramp for disabel people doesnat work, Also when we ask for a taxi to go to the train station the answer was they cant call a taxi and either cant help to get one ofr us.
January 11, 2014
Rated

5.0

out of

5.0
 by
shai 77
Spacious rooms with etc sofa bed and good breakfast
I couldnt have imagined a regular size room in Hong Kong when I read the reviews of other hotels. Holiday Inn Soho was great we had easy access to Sheung Wan Mtr to sunny bay to disney land near to taxi stand u can get a cab to ocean park also McDs nearby also pizza hut too. Money changer near too also ATM,s not far. Self service laundry too a plus. Wish had more time off. They made our stay restful and enjoyable. Thank you guys Will come back to this place if get a chance.
January 9, 2014
Rated

5.0

out of

5.0
 by
DAF1971
All around perfect
We thoroughly enjoyed our stay at the Holiday Inn Express in Soho--we could not have asked for anything better. The location is perfect, the rooms were perfects, and the staff was perfect.
January 8, 2014
Rated

5.0

out of

5.0
 by
hjr240
非常喜欢的酒店
位置一流,走到地铁5分钟~早餐也很棒,设施很新,还有一点点海景可以看,关键是性价比真的不错~~谢谢,请再接再励哦~
January 8, 2014
Rated

3.0

out of

5.0
 by
Garf63
Sadly disappointing needs some major attention in many fields
Good location, clean, but in booking period I had , highly priced, but I opted for is due to its location, room satisfactory, but next to elevator, so I had the ding of the elevator coming and going to keep me company all night, so quite a sleepless night was ensured. Had a flight at nine in the morning to an early departure from hotel, breakfast is not served untill 730 ???????!!!! So , so much for a holiday that caters for early starters. So I am sorry to say that for the price they demand for this stay at this date ( some sort of holiday surcharge I suppose) best going to other hotels in HK, as for this money just to have a sleepless night, and no breakfast, because they offer it only after 730, well sorry to say,they have to get this sorted out, as HIEX hotels in china do cater for who starts their day earlier. Another agravatiting point is they want paid in advance for lower rate, which means that cancelation is not contemplated. If they sort out the breakfast timing, and inhibit the ding dong of the elevator at least durning sleeping hours, this is at least two disgraceful deficiencies that need immediate attention. Shuttle to airport express only after 615, hotel points you to to where to find a taxi, and that's it, not even e courtesy to call a cab. Definite poor ratio price and quality of service. Not a credit to Other far superior holiday inn express.
January 7, 2014
Rated

5.0

out of

5.0
 by
Silvergoldwing
Reward night
Excellent service although bed a little firm for my liking was good non the less. Very good location close to western market and most facilities mtr etc. Breakfast was too late for me to sample as I had an early flight but I would return here for sure when I have more time to enjoy.
January 6, 2014
Rated

5.0

out of

5.0
 by
Mozzarelladibufala
Excellent value
Stayed 11 nights, two adults, a five year old. Rooms are a bit small, but didn't bother us at all. They are very nice, comfortable, beds are great, bathroom clean and spacious enough. Hotel provides basic toiletries, there's a hair drier available plus a fridge, which was very comfy for us. Staff helps and arranges everything. Everything. Incredible. The only drawback is the way breakfast is served. The space is small for such a big hotel, we had to queue every morning. But never more than five mins. The buffet was OK, no variety in food, but we didn't mind. We'll definitely use HI Express again. Thank you for making our stay a nice experience.
January 3, 2014
Rated

3.0

out of

5.0
 by
jeff365
Needs a little upgrade
The hotel itself is fairly clean, and it is a good price for Hong Kong Island. Very convenient to the MTR and most of the best part of the island. The problem is that it has some of the issues that all older Hong Kong buildings have. Most notable is the plumbing. I have stayed here three times now, and on at least one occasion stayed in a room where you had to shut the bathroom dor to avoid the occasional smell of back venting of the drain system. It is not a pleasant experience. On the high floors, the temperature of the shower fluctuates significantly. Please also note. You want to arrive early for breakfast. The food is reasonably good, but the hotel does not have enough facilily to adequately seat all of it's guests for breakfast. You will end up being seated outside. This is regardless of weather it is cold in Winter or sweltering in Summer.
January 2, 2014
Rated

3.0

out of

5.0
 by
LAX Dude
Good location
The front desk staff were very helpful. The location is very good and very close to the subway to all areas of Hong Kong. The only drawback was the breakfast area. It was poorly laid out, and cramped. The main food area was in a small side room, that became congested. There is also an outdoor eating area that was not adequately heated. Every time someone opened the door, and it was constantly, a cold draft filled the inside dining room.
December 29, 2013
Rated

2.0

out of

5.0
 by
JFAM68
Disappointed
Set up is very basic. There's no hook in d bathroom to hang towel. Location is good as it's walking distance to mtr. Soundproof is poor, can hear clearly ppl talking at corridor.
December 29, 2013
Rated

4.0

out of

5.0
 by
DLeigh
Good value
The room was small but all services were fair. The hotel was hard to locate for our driver. It is off the main roads a bit. Adequate breakfast.
December 28, 2013
Rated

5.0

out of

5.0
 by
nanboogy56
Pretty darn good.
Again , I am validated in staying with in the IHG family. This holiday inn express was easy to find , had fluent speaking English staff and nothing went wrong. The only thing I found odd was a small hole in the bed sheet! The hotel was an easy walk to both Sheung Wan station and an even shorter walk to the station subway. The breakfast buffet was well stocked in both western and Asian breakfast foods - thought I would suggest the toaster could be better placed. The staff at the 7/11 across the road were friendly and helpful, too. Our room had a lovely view of city and The Peak.. The bedding was clean and the room felt private and safe. Great value.
December 26, 2013
Rated

2.0

out of

5.0
 by
Hchc
Bad staff attitude and horrid breakfast experience
Staff were rude and should not be in service industry. Witness them on phone call with mainland Chinese guests.. I have has extremely different experience with indigo in shanghai.. If Hk staff are too proud to serve . They should not be employed. Breakfast was under catered . Coupon were not issued at the point of check in and guests were made to travel up and down just to hunt it... Cold cold indoor dining space.
December 24, 2013
Rated

5.0

out of

5.0
 by
Xue830
Good location and faire price
At most five minutes walk from metro station, easy to access. Helpful staff with great hospitality. I will definitely stay here again next time in HK. Thank you.
December 21, 2013
Rated

5.0

out of

5.0
 by
Peanut1953
A good hotel
A great hotel. As I cannot speak any local language and my taxi driver had little English, it would be helpful if you could post your address on your web page in a local language for visitors to show to the cab driver.
December 20, 2013
Rated

4.0

out of

5.0
 by
4sure
over all good hotel
I like the hotel and location, the rooms are clean and comfortable. Room for improvement with the breakfast experience, too crowded and quality needs to be unproved..
December 18, 2013
Rated

3.0

out of

5.0
 by
conwe
Smaller than a cruiseship cabin!
This property is new and modern. Easy access to Hong Kong Airport Express station. Lots of eateries around. But I do not recommend this property unless you are desperate. Here are two points to be considered: 1>, The Airport Express shuttle stops at the corner, not in front of the hotel. You need to allow extra 30 minutes to wait for the shuttle. Also the hotel is not wheelchair friendly. To go to the lobby there are about 4-8 steps to navigate. I found it annoying with my big suitcase. Can not imagine someone with wheelchairs. 2>, The size of the room is, amazing. Not because it is big. Rather for it cuteness and unimaginable small space. In my life of travelling, only the Japanese cubic hotels have smaller living space. And, you may find cruise ship cabins being bigger than this tiny cute room you spent a fortune on. For one person this hotel makes sense. However if you are a group or two or three, think twice. But overall the hotel is OK. May presents value overall for Hong Kong. It is just not for me.
December 17, 2013
Rated

4.0

out of

5.0
 by
James1966
Good location and cleanliness
The location of this hotel is very good. With a short walk and you can reach many centrally located attractions. The guest room is clean. A great value for the location in Hong Kong.
December 16, 2013
Rated

5.0

out of

5.0
 by
Jane26
Very Good Experience
The hotel is in an excellent location from transportation, shopping and eating. The staff are very professional and kind, I will like to stay here next time, thanks.
December 16, 2013
Rated

5.0

out of

5.0
 by
bfbob512
EXCELLENT VALUE
Very clean and well designed room. A little small but I never felt cramped. Could not ask for a better location for the price. Walking distance to ferry, MTR, nightlife & restaurants. I will definitely stay here again!
December 16, 2013
Rated

4.0

out of

5.0
 by
LazyPete18
value
when booking online, there is an option with or without breakfast; a booking for two rooms on 29.11.2013 at the reception did not have a choice, but one price only
December 11, 2013
Rated

4.0

out of

5.0
 by
mjm50
Holiday Inn Express SoHo
The location of this hotel is excellent. Easy walking distance to many centrally located attractions. A good value for the location.
December 10, 2013
Rated

4.0

out of

5.0
 by
yzsutty
Great location, quiet night's sleep.
I enjoyed my stay at the hotel. It was surprisingly quiet while being located near transit and attractions. The bed very comfortable but it is a very, very firm mattress - other quests may wish to consider the bed if they are used to the "Heavenly Bed" at other chains. My only negative was that I was initially booked in a room that must have had a recent plumbing issue. The room had a dirty smell. Carpets were dry, but a odor remained. The Hotel Management should monitor rooms for odors and take them out of service until repairs can be made. Hotel staff booked me in another room with no hesitation. I had a memorable time in Hong Kong and the Holiday Inn Express made my stay comfortable, pleasant and convenient.
December 10, 2013
Rated

5.0

out of

5.0
 by
sbnoida
Tidy and efficient
I had a pleasant short stay, of just 1 night. Room was ready even though I landed around 12 noon vs the check in time of 2. Efficient check in and courteous staff helped after a long flight. The room was clean and tidy. The facilities are just what you need. An electric kettle to help make tea coffee while ironing board etc is on a separate floor should you need it. The hotel is well known ( to taxis) and well connected with the MRT, a short 5 minute walk to the Sheung Wan station. Morning, while leaving, got a cab from Bonham street just round the corner.
December 9, 2013
Rated

4.0

out of

5.0
 by
Lilian21
Our Stay
Angel at the reception is a model employee for her nice attitude and helpfulness. An asset to the company. For the room, I am not pleased with the shampoo and body wash dispenser combined. Also, it would be good if there is a power outlet where the jug is kept so guests do not have to use the outlet near the floor. Breakfast included was quite good.
December 8, 2013
Rated

4.0

out of

5.0
 by
primitivepios
Good, terrible breakfast
Fantastic location right in the middle of Soho, minutes from everything. Although a big hotel, elevators did a good enough job and I never had to wait for too long. Service was fine - not all staff members at reception spoke good English, but we managed. Rooms are new and clean, and we even got inter-connecting rooms for which we were very grateful. Breakfast? disaster. The restaurant is way too small and you have to wait in line for a long time just to find out that you seat with strangers at the same table! the food is atroucious (looks like it was lying there for days) and of very low quality as it is. Great hotel, shame about the terrible breakfast.
December 5, 2013
Rated

4.0

out of

5.0
 by
Deepali
Excellent proximity for top destination
We stayed in this hotel as a part of our itinerary in Hong Kong. This is the best hotel when it came to proximity to train station, temple, malls and restaurants. We enjoyed our 3 nights4 days stay. I really liked the food at Moon Thai restaurant which is attached to the hotel.
November 25, 2013
Rated

4.0

out of

5.0
Good value for money
Excellent hotel ideally located for having a good time in Hong Kong Exceptional view from our room on the Bay of Hong Kong Thanks for the welcome
November 25, 2013