Skip Navigation
English
|
|
|
|

Sign In

Book online or call: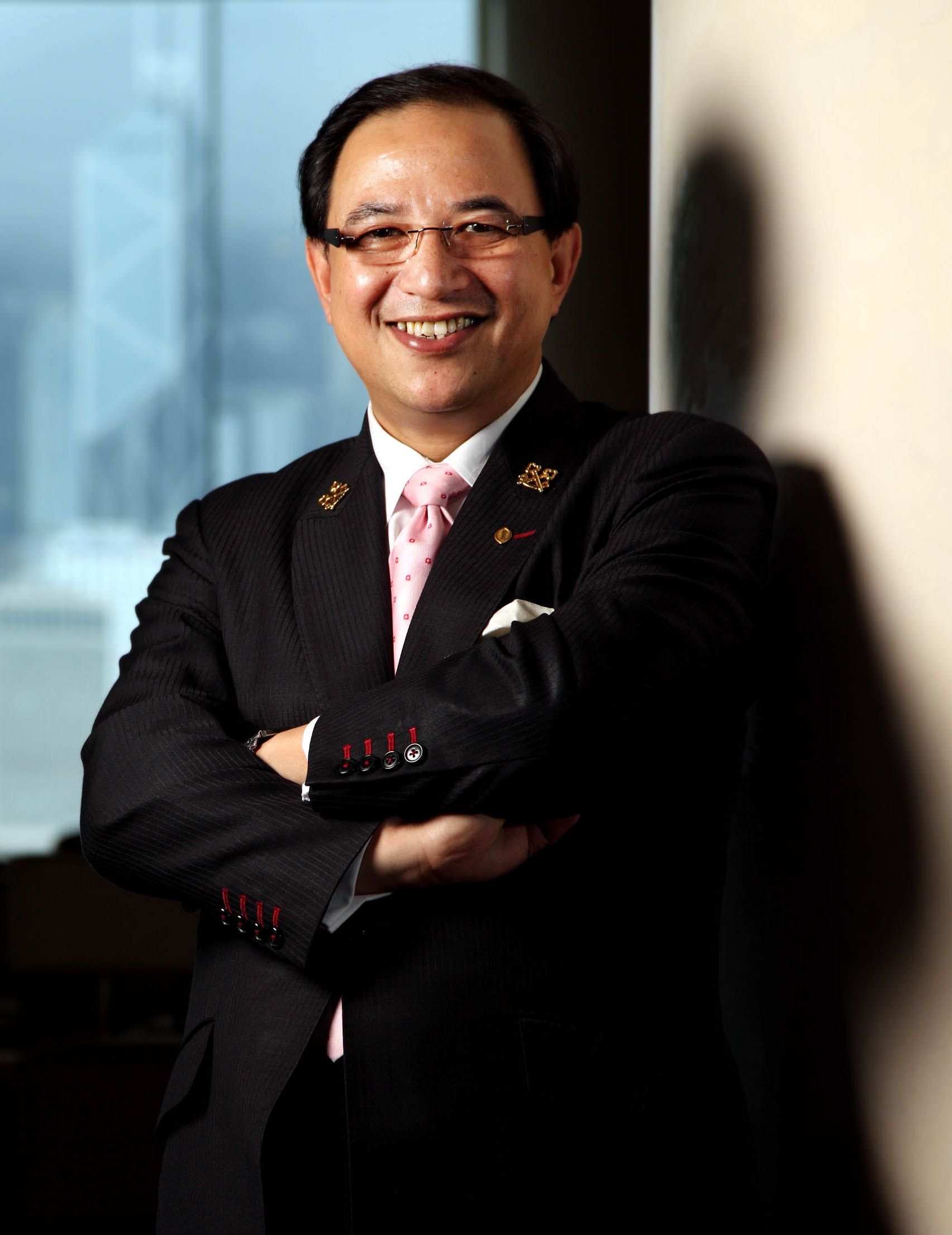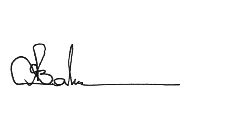 Insider Tips
LOCAL CULTURE
BUSINESS ETIQUETTE
When exchanging business cards, hold out your card using both hands, with your name facing towards the person to whom you are giving the card. You should also receive a business card with both hands. Business cards are considered very important, especially when conducting business in Hong Kong.
FAMED HONG KONG HOTEL ON HARBOUR'S EDGE
Recognised as one of the world's top hotels, this Hong Kong hotel is renowned for its dramatic location on the Kowloon waterfront, with spectacular views of the island. Ideally located near Kowloon's business, entertainment and shopping districts, the hotel boasts Asia's most spectacular Presidential Suite and over 500 luxuriously appointed rooms, each with spacious bathrooms. Internationally acclaimed, award-winning restaurants pay testament to this Hong Kong hotel's impeccable credentials.
HOTEL HIGHLIGHTS
Restaurant & Lounges

Experience a diverse and dramatic world of dining at InterContinental Hong Kong, with a unique selection of celebrated restaurants, all with Hong K...

Amenities & Services

All 503 contemporary guest rooms, including 87 harbourview suites, have Sharp Aquos 37 inch LCD televisions with Bose DVD/CD home entertainment sys...

SPECIAL PACKAGES

There's always something special happening at an InterContinental hotel. Whether you are looking for a fun-filled getaway or a place to host your n...
InterContinental Hong Kong
18 Salisbury Road

Hong Kong

Hong Kong

Front Desk

+852-2721-1211
Languages spoken by staff
German, English, Spanish, French, Japanese, Korean, Portuguese, Russian, Chinese
Pet Policy
Guide dogs allowed
CHECK-IN

2:00 PM

CHECK-OUT

12:00 PM
Accessibility
Service animals allowed
2 Room(s) with Accessibility Standards
Parking
Guest Reviews
Rated

4.2

out of

5

 by

599

reviewers.
Rated

5.0

out of

5.0
 by
Steffco56
Exemplary service and Ideal location
Fantastic service and ideal location. Could not fault at all. There was a surprise complimentary fruit platter delivered to us for the inconvenience of our room not being available on our arrival. This was totally unexpected due to the fact we arrived hours before the posted check in time and were not expecting the room to be available until 1400hrs, but this gesture was truly appreciated. All services were of the highest quality and staff were friendly, helpful and totally professional. I have already recommended the Holiday Inn Golden Mile to our friends. Thank you for an enjoyable stay.
March 23, 2014
Rated

5.0

out of

5.0
 by
zhangshengming
Great service
The staff is very friendly in the hotel,especially the receptionist Souce is very kind and helpfulSweet welcome letter and fruit .There are plenty of food options around ,and also shopping.Thank you for the perfect service ,we will choose the hotel again while we visit HK
March 22, 2014
Rated

3.0

out of

5.0
 by
Olinda11
Room did not meet Executive Criteria
Room was booked as an executive .....but only one person could use the bathroom at any one time ! Also old and outdated...shower over bath and plastic shower screen.. Horrible view out window Staff very good, bed comfortable , location to wharf,shops and transport good.
March 21, 2014
Rated

5.0

out of

5.0
 by
SHOSHO
服务完美
酒店的地理位置非常好,出了地铁口就是酒店,非常的方便.酒店的每个人都非常的热心,笑容亲切,礼宾的各位员工都非常的积极热心,巨细靡遗的告诉了我游玩的地方,还特意在地图上标注.前台的员工也很好,告知了相关折扣,让我在入住期间享受到了美味的东西.这次是第三次来这里了,第一次是去年的8月住的是17楼,享受到了Free Up-garde,房间确实的舒适,第二次是去年的9月在12楼,干净整洁的双床房间,这次是第三次来这里,在8楼,房间还是一如既往的好.不过还是比较希望可以以后有Free Up-grade在高的楼层,也许是因为mainland追求高楼层的体验的心理在作怪吧. 前台的员工在这次入住的时候能清楚的记得我上次入住时间,非常的意外,有真正回家的感觉,感觉得到了重视.和尊敬.well done!另外,酒店的餐厅安排的宵夜非常的丰盛和好吃,太多的美味,让我流连忘返. 总的来说,每次入住都有不一样的体验,计划5月生日的时候再回来这里来.
March 21, 2014
Rated

1.0

out of

5.0
Desorganised reception, old rooms
very disorganization reception, was given horrible old room...never again...it all worked completely different from what it was advertised
March 21, 2014
Rated

3.0

out of

5.0
 by
Wonderful11
Great Location
Overall experience is OK, however if the hotel could provide complimentary breakfast for IHG member that do redemption will be a plus point.
March 20, 2014
Rated

1.0

out of

5.0
 by
genious
Old hotel rooms
Hotel rooms are old with old style furniture, bathroom badly needs to updated. some rooms have a loud uncomfortable noise and some rooms have a distinct smell.....
March 19, 2014
Rated

4.0

out of

5.0
 by
safari2014
Not bad choice in that street
Most of all, the location is absolutely nice. The front staff is warm and kindly like a family. Overall the facilities are good. but terrible noise is serious. (I guess because I was stayed at 2nd floor.) If the price is a little lower would be a very good choice.
March 19, 2014
Rated

5.0

out of

5.0
 by
amarfar
Great Service
This is not the first time I have stayed in this hotel. Ever since I started traveling to Hongkong, this was our hotel of choice. Aside from the excellent location, I love the cleanliness and service offered by the staff. Upon arrival, our luggage was set aside by the concierge and was efficiently delivered to our room after checking in. We went to our room which was clean and all ready and we did not have to wait long for our luggage to get to the room. We were also informed that the package we expected had arrived and was brought up to us immediately. Everyone of the staff was accommodating which made our stay very pleasant. We requested for a late check-out and was easily granted. No doubt, we will be staying here again and again.
March 19, 2014
Rated

4.0

out of

5.0
 by
RCM49
Consistently good, but....
I am a very frequent visitor and always get exceptional service in the Executive club. However, it is time something was done about Haris Bar which has become very seedy and in my opinion lowers the standard of an otherwise good hotel
March 19, 2014
Rated

4.0

out of

5.0
 by
HKPL
excellent location
right in the heart of the city, brilliant staff at the club lounge.
March 19, 2014
Rated

5.0

out of

5.0
 by
Hammer28
Concierge especially helpful
Labels in the elevator for selecting the floors to go to are extremely hard to see / read in the dimly lit elevator. Actually a poor design on the part of the contrast of the text. But this is not the fault of the hotel but rather the elevator manufacturer.
March 17, 2014
Rated

5.0

out of

5.0
整体感觉不错
酒店比较旧,抽烟房有味道 没有给welcome drink 礼宾部没有说明交通很拥挤,从酒店打的到码头走路都比打车快,酒店推荐我打车,车费好贵,还需要很长的时间,这方面不时很满意。
March 16, 2014
Rated

5.0

out of

5.0
 by
辽宁雨前风
综合都很好
卫生干净,比较安静。交通方便 ,离购物点都很近,还有免费的WIFI,服务人员态度都很好,还提前为我们办理了入住。
March 14, 2014
Rated

4.0

out of

5.0
 by
Ricky118
Comfortable room but poor quality TV programs
As I have given my feedback after my previous stay, I am really disappointed that the hotel has removed the BPL Football channels. The hotel also did not make an effort to do a survey to find out how many hotel guests like to watch BPL football but just simply removing it without informing the guests. Until the BPL football channels are back, I will still be very disappointed and will consider staying in this hotel.
March 12, 2014
Rated

5.0

out of

5.0
 by
zoei0804
Excellent place to stay when u travel in HK
Golden Mile is well locatted and the transportion around is convenient. The staffs here were hospitable and patient. The room was neat and tidy, and I really love the bed.
March 12, 2014
Rated

4.0

out of

5.0
 by
selina07
房间整洁,服务符合标准
入住后,整体感觉好,房间整洁干净,服务符合标准,只是没有感受特别或贴心的服务。酒店硬件设计基本都很好,只是空调声音略响,房间窗户无法打开,室内空气有点闷
March 11, 2014
Rated

1.0

out of

5.0
 by
FineNow
Check-In Mess and Room Temperature
The check-in area was really confusing! There was no easy-to-read signs, nor any arrangement for patrons to line up. The Lobby Manager simply ignored me, and allowed a lady to cut in front of me! Finally it was my turn, and I made a direct complaint right away. The staff handling my check-in gave me a sincere apology, and I did appreciate his attitude. But during my check-in, an American traveler was standing right next to me the whole time. And yet the Lobby Manager did nothing!!! Where was his sense of duty and responsibility??? Finally I got to my room, but the air-conditioning unit was simply too cold even at the lowest setting. I turned the thermostat to 30C but still it did not get any better. The only way I could get some sleep was to turn the whole thing off. But the room started to get a bit stuffy.
March 9, 2014
Rated

4.0

out of

5.0
 by
Jack27
Regular Customer
My first stay in the Golden Mile was in the late seventies! Since then and particularly as from the nineties I come to this hotel nearly every year. Each time I express my satisfaction but there is a shortcoming. Every year I express my disappointment there is no TV French speaking proposed. Several times I was told that the issue will be addressed shortly… and nothing happen!! I heard other French speaking customers complaining about this lack.
March 9, 2014
Rated

4.0

out of

5.0
 by
zambrine
comfortable and well located
well located, old rooms, very busy. The lobby is too busy, the bar has a very bad atmosphere (impossible to relax having a drink alone). The rooms are not modern at all although comfortable
March 9, 2014
Rated

4.0

out of

5.0
 by
AMY LILY
地理位置很棒
这个酒店地理位置很棒,房间床也很大,就是房间通风还有待改善,窗户不能打开,房间有点味道。房间的隔音效果不是最佳。
March 9, 2014
Rated

5.0

out of

5.0
 by
mladenko
mladenko
for long time,visit and stay here great location,best breakfest of all holiday inn hotels,ever stay as platinium member for my last 10 years all complements to this hotel
March 8, 2014
Rated

4.0

out of

5.0
 by
Frydo
Good Staff service
Good facilities but many relocation of executive lounge dissapointing.Breakfast variely so so and many items not hot
March 5, 2014
Rated

5.0

out of

5.0
 by
chuhaos
绝佳的地理位置。
位于弥敦道,位置极佳。 出门分分钟就到海边,周围购物,餐饮多。 服务周到热情,床褥舒服,还有不同硬度的枕头可选。
March 3, 2014
Rated

1.0

out of

5.0
 by
Greg35
Overpriced
This is hotel is way overpriced. We stayed during New Years. Its understandable that if for new years night the rate is higher, ***but the rates were not that much lower for the non-new years nights***. Our average nightly rate was exorbitant for such an average hotel.***I checked the month of May 2014 and the average nightly price for a Premier Family room is not that much lower***. ***So it does not really matter when you go, if you want a room for three, your going to pay through the nose***. They charge a hefty extra person charge for a third person even if a room is designed for more than two people. I don't care what their policy is, this is just irrational. Extra person charges in the United States are almost non-existent. This is just greedy. The front desk employee had to go into a back room to spend several minutes examining my AAA card and photocopying it. This makes me feel like they don't trust me. They could have had a mini copy machine next to their computer terminal and scanned it on the spot instead of going into a backroom. This makes it appear as though the front desk agent doesn't trust the guest (when they have to walk away from them). Never has this happened to me. Breakfast was a mob of people with chairs making a screeching and grinding noise whenever people got up from their tables. And there was an obnoxious group in the group seating area screaming and laughing loudly which made the place feel like a high school cafeteria. After the second morning, we stopped eating breakfast there. The room was average, just like any other standard room for 2-4 people. I had a drain clog that flooded the bathroom floor after opening the shower door to get out. When you pay this much, these things shouldn't happen in the first place. Regular drain inspections should be made instead of leaving it up to the guest to find out the problem. ***Again, the room rate for non-holiday periods are not that much lower than the new years holiday period***. Every time I come here the rates get higher and higher regardless of whether or not it is a holiday. And the breakfast rates get higher and higher. I know because I have stayed here several times over the past thirteen years. Whatever the reason, I can foresee even higher rates for standard rooms ten years from now. Its an obvious trend. I put this similar review in a different forum and the response from management was argumentative and condescending. Some of the rebuttals they made were already countered in my review. This hotel is arrogant and they have nothing to be arrogant about. They are not worth the prices they charge. This is not unique to the Golden Mile. Other hotels possess similar arrogance in Hong Kong so for me, its not a city worth returning to. It was fun while it lasted, but for Hong Kong tourism, the best times are behind us.
March 2, 2014
Rated

5.0

out of

5.0
 by
Shirashimei
Friendly staffs and great service
Staffs were very friendly and helpful, provided us great service and we had a pleasant stay. Thanks.
February 28, 2014
Rated

5.0

out of

5.0
 by
Happy old lady
Clean and comfortable room
Very nice location and access for nightly walk in the area
February 28, 2014
Rated

5.0

out of

5.0
 by
Voyageur 2014
Excellent Stay
We had a very good experience here. Only minor complaint is there is no N. American style coffee shop in the hotel. Thus trying to get brewed coffee is difficult - especially for takeout - other than room service.
February 22, 2014
Rated

5.0

out of

5.0
 by
Jimli
good experience
Many big and small shops around hotel. It is very close to subway station and near star ferry. It is a excellent hotel to stay. You can travel around easily in HK and easy to come back to relax after one day exhaust walking/travelling. Hotel staff are all very kind and friendly.
February 21, 2014
Rated

5.0

out of

5.0
 by
cz1009
wonderful experience
convenience location, nice staff, perfect bar! we have a great time here
February 20, 2014