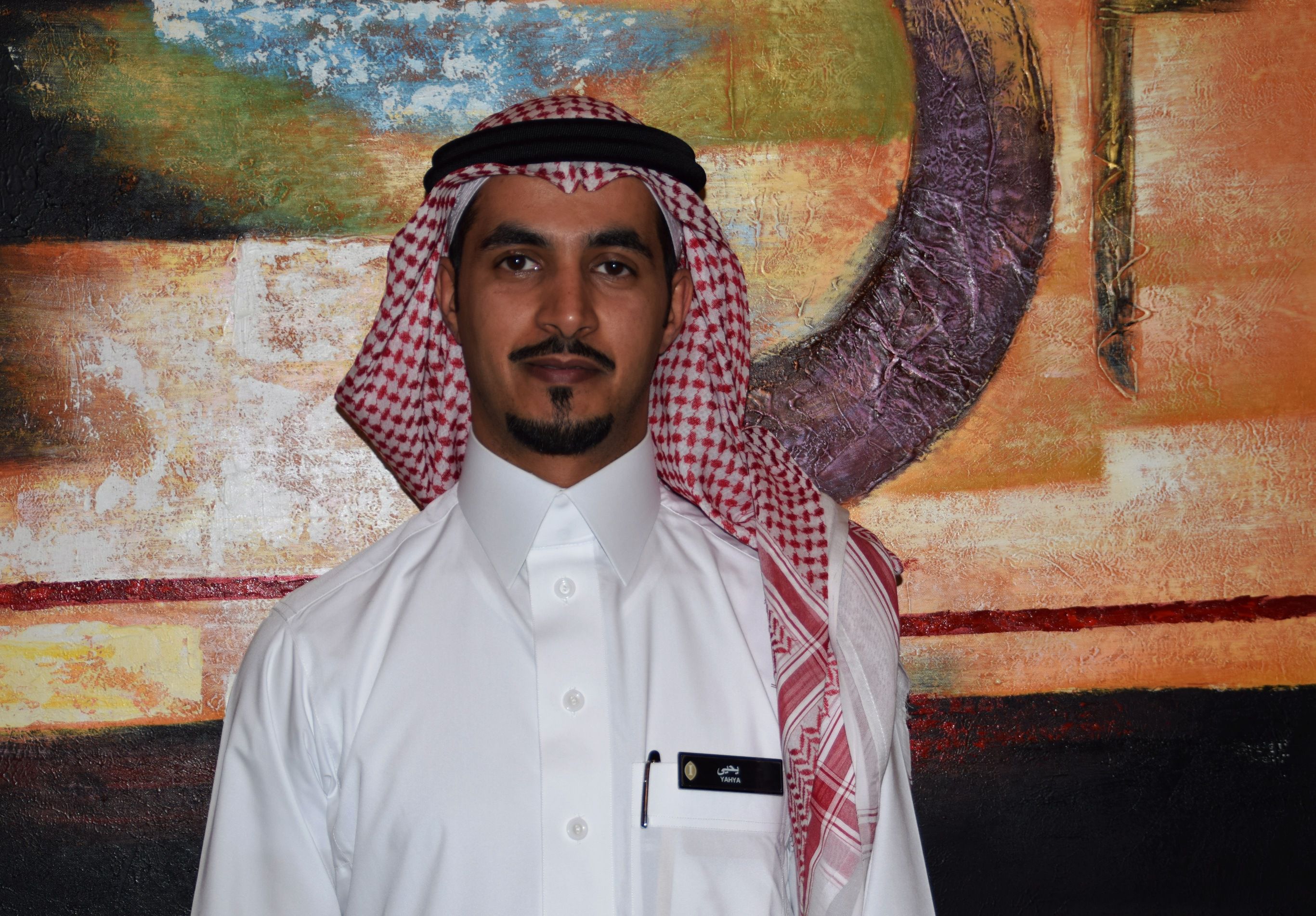 Yahya Alghamdi
Assistant Chief Concierge 9661222955555338
Welcome To Jeddah
My name is Yahya Alghamdi and it is a pleasure to welcome you to InterContinental Jeddah. My team and I will ensure that all your needs are met and make your stay a memorable one.
At the Hotel Lobby, Main Reception
MORNING

Whether you are here for business or on leisure the ideal way to start your day is with breakfast in one of the numerous cafes near the hotel. If I had to pick one, it would be Caffe Aroma. A delightful morning can also be spent wandering the seething streets of the Old Town (Al Balad), an area that has retained the charm of the Jeddah of yesteryear. Browse through the bazaar offering traditional wares, and afterwards, visit any one of the nearby museums, like the Naseef Museum.

AFTERNOON

Your perfect afternoon will start with a spot of lunch at one of the most popular food emporiums in town. The Al Baik food chain is an institution, selling roast chicken that is out of this world. Trust me, it's a must. After lunch, head 20 minutes out of town to Obhur, a scenic spot on the shores of the Red Sea. From the nearby Al Ahlam Marina you can hire a jetski or boat, or try scuba diving in the coral reefs off the coast. If you have time to spare, round off the afternoon with some traditional Arabic coffee and local dates which all in Jeddah will offer.

EVENING

Spend the evening on Tahlia Street, one of the region's most famous streets. Lined with shopping malls it's full of international brand-name stores selling every conceivable item. For Aroma somewhere to eat I recommend the upmarket Black Rose restaurant nearby, especially if it's dinner for two.
LOCAL CULTURE

thoub is the national dress for Saudi Arabia

In compliance with local laws and customs, Restaurants and public areas offer different sections for " Families/Ladies and a different area for Gentlemen"




HOSPITALITY

Saudi people will often invite visitors to their homes to share food with them. To reject the offer could be considered a grave insult.




RELIGION

All the shops and restaurants are closed during the five daily prayer times (times vary) for 20 to 30 minutes.




DID YOU KNOW ?

Clothing

In Saudi Arabia men are not allowed to wear shorts in public; for ladies it is mandatory to wear a black gown called an abaya before venturing out in public.




Holy Koran

Saudi Arabia is one of the biggest publishers of the Holy Koran in the world. Upon completing their Hajj, each pilgrim is given a Holy Koran as a gift.




Jeddah Fountain

One of the tallest fountains in the world, with a spray 260 metres high, it is located just in front of our hotel.




Oil

Saudi Arabia is one of the top producers of oil in the world and has 25 percent of the world's known oil reserves.




WHAT TO PACK

Local Currency

It is recommended to exchange some money - just enough to cover airport incidentals and transportation to the hotel - before you leave home, so you can avoid unpleasant queues at the airport ATMs.




Summer clothes

The weather is nearly always hot and sunny. Light clothing is advised, but do bring at least one heavier garment for air-conditioned interiors.



InterContinental Jeddah
P.O. Box 41855

Jeddah

,

21531

Saudi Arabia

Front Desk

+966-12-2295555