Skip Navigation
English
|
|
|
|

Sign In

Book online or call: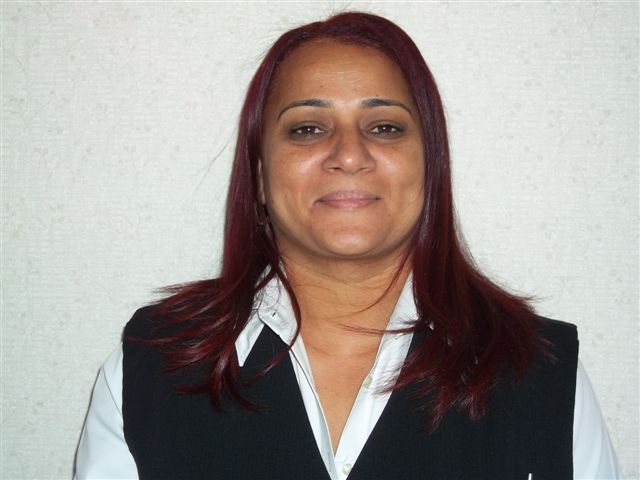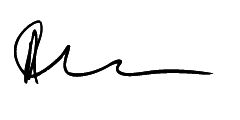 Insider Tips
LOCAL CULTURE
COUNTRY CLUB PLAZA
The Spanish architecture mirrors that of beautiful Seville, Spain, which is Kansas City's sister city.
LANDMARK ELEGANCE AT KANSAS CITY'S BEST ADDRESS
This luxury hotel is a modern landmark in Kansas City, the City of Fountains. Just steps from the hotel, the Diana and Cherubs fountain greets you at historic Country Club Plaza, where Seville-inspired architecture houses exclusive boutique shopping over 15 blocks. This luxury hotel in Kansas is well appointed, offering beautifully designed suites, an outdoor pool and elegant Oak Room Bar where guests can enjoy stunning views of the Plaza and live music five nights a week.
HOTEL HIGHLIGHTS
Restaurant & Lounges

The Oak Room Restaurant offers breakfast, lunch, and dinner seven days a week. Enjoy attentive service and a great view of the Country Club Plaza ...

Amenities & Services

Our fitness centre is open 24 hours so you can work in a workout whenever it works for you. We offer a range of cardiovascular equipment, free wei...

SPECIAL PACKAGES

There's always something special happening at an InterContinental hotel. Whether you are looking for a fun-filled getaway or a place to host your n...
Kansas City At The Plaza
401 Ward Parkway
Kansas City , MO , 64112
United States
Front Desk +1-816-7561500
Languages spoken by staff
English, Spanish
Pet Policy
Small pets under 25 pounds are allowed with 25 dollar nonrefundable cleaning deposit. Pets left unattended must be in a kennel. Guest will be held responsible for noise or other complaints about their pet.
Pet Fee $25.00 per night
CHECK-IN

3:00 PM

CHECK-OUT

12:00 PM

Late Check out Available
Accessibility
Service animals allowed
15 Room(s) with Accessibility Standards
Parking
Guest Reviews
Rated

3.9

out of

5

 by

188

reviewers.
Rated

4.0

out of

5.0
 by
Kho320
Nice place to stay
Good place to stay. Everyone was friendly. Close location to the Sprint Center, food, etc.
August 7, 2014
Rated

4.0

out of

5.0
 by
sb55
Love the location
Other than the food at the restaurant, my stay was excellent.
August 7, 2014
Rated

2.0

out of

5.0
 by
amy89
Disappointment
I booked this hotel hoping it would be a quaint and unique place to stay while on vacation. I was highly disappointed. The staff was friendly upon arrival, but parking was confusing even though I had purchased the "valet" parking. One evening I pulled up, and stood for several minutes waiting for someone. Eventually a young girl from the desk came out and said she would park my car for me. When I went inside to buy two waters, the desk staff acted as though I was burdening them. The room was extremely run down. The guest services book and desktop were "sticky" and all of the paperwork was stained and wrinkled as if hundreds of people made a mess of it. The bathtub had a rust stain from the faucet down to the drain. The mirror had a clothing sticker on it that someone had left and room service should have "cleaned" the mirror where it was stuck. The kleenex tissues in the bathroom had tissues from an old box shoved into the top of a new box. I had to dig those out before I got to the fresh tissues. The room was very loud at night. I could hear every guest in the hallway and was awaken several times by guest knocking on doors. We could not wait to get back home and to our own home.
August 6, 2014
Rated

5.0

out of

5.0
 by
james02
hotel stay
I have stayed at the Aladdin hotel several times and have not been disappointed. It is located close to the power and light entertainment district. The hotel is well managed and my room was comfortable and quiet each time. The rooms were clean and well stocked. I walked from Union station each time and felt perfectly safe. The lobby area is nicely done. The room rate is fair, you can spend less or more at other hotels but I always come back to this one. A great location and a comfortable stay.
August 5, 2014
Rated

4.0

out of

5.0
 by
jtfun
Great hotel
Love this hotel will be back. Great service, great room, and modern decor
August 4, 2014
Rated

4.0

out of

5.0
 by
Oatmeal
freindly staff
overall a nice stay...updated rooms, good food, very friendly staff
August 3, 2014
Rated

5.0

out of

5.0
 by
AHW2014
Great Hotel
Small Bathrooms Staff is not the Friendliest Parking and street access can be hard to manage Beautiful Hotel Very Clean Unique Great Location Have stayed their multiple times
July 31, 2014
Rated

5.0

out of

5.0
 by
CK729
Great Place in the Heart of Kansas City
This is a hotel where the staff are outstanding and truly make you feel welcome. The breakfast is fantastic. It is a historic site which makes the stay there even more special. Rooms, while small, are very clean and comfortable. I would highly recommend this hotel.
July 29, 2014
Rated

5.0

out of

5.0
 by
Govt120
Nice hotel for KC
Nice hotel. Retro. Clean. Comfortable beds. Good Internet. Nice bathroom. Nice pillows--but I tend to like more "scrunchible". Grocery store on 13th street about two blocks away. No refridgerator or microwave.
July 28, 2014
Rated

5.0

out of

5.0
 by
imstrong2010
Gotta love the Aladdin!
Always a pleasure to stay. Location is convenient to power and light district. Parking right across the street from hotel Complimentary champagne at check-in. Very enjoyable place to relax.
July 28, 2014
Rated

5.0

out of

5.0
 by
ladosky
Comfortable Room
The room was well kept, the internet connection in the room was on for atl east 20 hours daily
July 28, 2014
Rated

5.0

out of

5.0
Nice location, small rooms
The hotel rooms cost less than other nearby hotels. This hotel is in a great location to walk to my daughter's house and is near the convention center. The rooms have been renovated and internet access was free. The only drawback would be that the rooms are small. I was by myself and it was fine but it might be crowded with two people and two suitcases. If you are only sleeping here and not spending much time in the room, it would be worth the savings.
July 24, 2014
Rated

2.0

out of

5.0
 by
Heather225
Needs updating and refreshing
-outlets on wall sconces by bed were nice however they were too loose and my phone charger kept coming out. Same on both sides of the bed. -the hotel is very worn. paint chipping on woodwork, stains on furniture. clearly the rooms are not being kept up. feels dirty. -very disappointed
July 24, 2014
Rated

5.0

out of

5.0
 by
Chamel
A Smile Every Morning!
If you are looking for cheerfulness and a smile at breakfast make sure to look for Annie in the restaurant. Her pleasant demeanor will brighten your day. She made my stay especially nice. And, she is not alone, All the staff were pleasant and hospitable from the front desk, to the valets to the housekeepers. Based on the staff, I would strongly recommend this property to friends and colleagues. Location, location, location means nothing if you don't have the staff to make the stay effective and productive.
July 23, 2014
Rated

5.0

out of

5.0
 by
...........1
Nice Hotel!
Walking distance to where we had to go. Nice clean hotel, and parking garage was just steps away. I would stay here again.
July 21, 2014
Rated

5.0

out of

5.0
 by
mark121212
best hotel experience ever
Older hotel but furnishing and staff are the greatest. Greeted with a complimentary glass of champzyne and a luxurious suite, how can you go wrong? Staff was attenrive to our needs and breakfast the next morning was outstanding. Omelet was superior. Highly recommend
July 18, 2014
Rated

2.0

out of

5.0
 by
Krystal81
Somewhat Disappointed...
According to the Web listing for this hotel, some of the rooms have refrigerators. So I called the hotel instead of booking online to make sure I got a room with a refrigerator, and was told that all the rooms now have refrigerators. Out of 3 rooms booked, none of them had refrigerators! The bathroom and shower were also very small. It was within walking distance to where we wanted to go though.
July 17, 2014
Rated

4.0

out of

5.0
 by
CariM
Overpriced for what you get
This is the second time we've stayed at the Aladdin, and the only reason we returned is because it was the best value for a hotel within walking distance of the Power & Light District. They nickel and dime you (such as a $16 valet fee) and do not keep up on the rooms considering the price paid.
July 16, 2014
Rated

4.0

out of

5.0
 by
s2pray@ahc
Restaurant
The restaurant was often not open in the middle of the day and late hours. Due to the convention hours, it would have helped if the dining hours were extended.
July 15, 2014
Rated

5.0

out of

5.0
 by
Samiam68
Clean Room and Great Service
This hotel was clean and the staff were very friendly and attentive. I would recommend staying here. The Dining experience alone was excellent.
July 13, 2014
Rated

4.0

out of

5.0
 by
fromdallas111
ac fan was very loud
The fan on the AC was very loud. It was hard to watch tv or work with it on. I had to turn it off to fall asleep, luckily the room was relatively cool. I was in room 1116.
July 10, 2014
Rated

5.0

out of

5.0
 by
Mc Teacher
Comfotable bed and great customer service.
The staff at this motel was very courteous and was helpful with all our needs, even making suggestions for eating out.
July 9, 2014
Rated

5.0

out of

5.0
 by
BVILLE_AR_guest
Really liked this 'retro' hotel
I really liked this hotel. It had a great ambiance. The bar in the mezzanine was very nice, and hearing people talking and relaxing in the bar while I was checking in was very appealing. I couldn't figure out where everyone was at first, but was curious because they all seemed to be having a good time. I liked the decor in room. The bathroom was spotless, and well appointed.
July 7, 2014
Rated

5.0

out of

5.0
 by
rojema
Great Hotel
Very comfortable, pretty economical. Staff very good. Overall a very nice hotel.
July 2, 2014
Rated

5.0

out of

5.0
 by
wesandsum
Beautiful hotel and great staff
The hotel was very clean and stylish. The bed was super comfortable, and the room was so dark and cool...Because that's the way I like to sleep. The staff was very friendly and helpful. Overall it was a great hotel experience.
July 2, 2014
Rated

4.0

out of

5.0
 by
jescamhar1
Atmosphere
Great location and atmosphere. I love how well they've preserved the "old world" theme throughout the hotel. We would have loved a pool and continental breakfast, which are the two main reasons I enjoy hotel stays! But being so close to downtown, its understandable they don't always have room for all amenities. Staff was very friendly. Taking advantage of the valet wasn't as easy as it should have been. ($16.00 per car) Overall, great experience. We'll absolutely stay here again.
June 26, 2014
Rated

5.0

out of

5.0
 by
SWTbone
Short time in KC, but comfortable room!
On a VERY brief visit to Kansas City this past weekend, I had the pleasure of staying at the Aladdin Holiday Inn in downtown. I was immediately impressed by the historic decor in the lobby and the friendliness of the staff at check-in. Upon arrival in my room, I was also impressed with the comfortable feeling, and wished I was going to be able to spend more time in the room! Next time I'm in KC, I would love to stay at this property again and ACTUALLY spend some time in the room! :>) Highly recommended!
June 25, 2014
Rated

2.0

out of

5.0
 by
Bubba1215
POOR SERVICE and VIEW
The resteraunt service was TERRIBLE. The AC in the room was TERRIBLE. The room view was TERRIBLE.
June 24, 2014
Rated

5.0

out of

5.0
 by
KDAdams
Clean, comfortable, and also really cool
I really enjoyed this hotel. I expected a standard Holiday Inn, but instead I got a Holiday Inn with the all the usual stuff (clean, comfortable room, efficient staff, etc.) but with an extra helping of retro chic coolness. It was great. I will say that my single room was fairly small, as is usual with a building this old, but it was great for a single person. And it was just so darn cute! And comfortable!
June 23, 2014
Rated

4.0

out of

5.0
 by
Sverewe
Good business hotel, conveniently located
Nice, clean, with good service and a nice lounge. Location in adequate and availability of the staff is very good.
June 23, 2014