Skip Navigation
English
|
|
|
|

Sign In

Book online or call: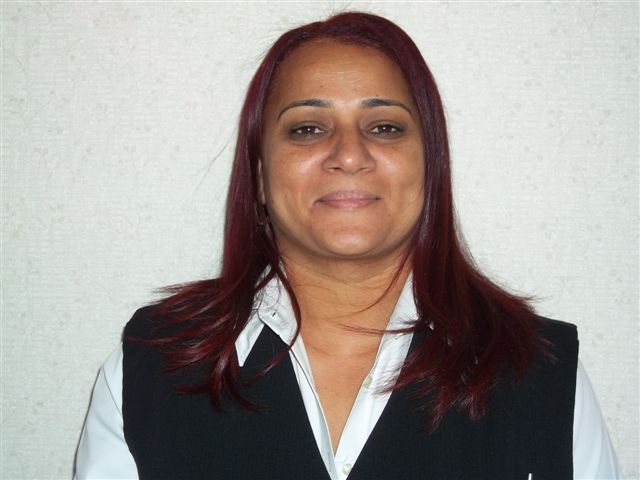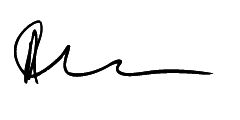 Insider Tips
LOCAL CULTURE
COUNTRY CLUB PLAZA
The Spanish architecture mirrors that of beautiful Seville, Spain, which is Kansas City's sister city.
LANDMARK ELEGANCE AT KANSAS CITY'S BEST ADDRESS
This luxury hotel is a modern landmark in Kansas City, the City of Fountains. Just steps from the hotel, the Diana and Cherubs fountain greets you at historic Country Club Plaza, where Seville-inspired architecture houses exclusive boutique shopping over 15 blocks. This luxury hotel in Kansas is well appointed, offering beautifully designed suites, an outdoor pool and elegant Oak Room Bar where guests can enjoy stunning views of the Plaza and live music five nights a week.
HOTEL HIGHLIGHTS
Restaurant & Lounges

The Oak Room Restaurant offers breakfast, lunch, and dinner seven days a week. Enjoy attentive service and a great view of the Country Club Plaza ...

Amenities & Services

Our fitness centre is open 24 hours so you can work in a workout whenever it works for you. We offer a range of cardiovascular equipment, free wei...

SPECIAL PACKAGES

There's always something special happening at an InterContinental hotel. Whether you are looking for a fun-filled getaway or a place to host your n...
Kansas City At The Plaza
401 Ward Parkway
Kansas City , MO , 64112
United States
Front Desk +1-816-7561500
Languages spoken by staff
English, Spanish
Pet Policy
Small pets under 25 pounds are allowed with 25 dollar nonrefundable cleaning deposit. Pets left unattended must be in a kennel. Guest will be held responsible for noise or other complaints about their pet.
Pet Fee $25.00 per night
CHECK-IN

3:00 PM

CHECK-OUT

12:00 PM

Late Check out Available
Accessibility
Service animals allowed
15 Room(s) with Accessibility Standards
Parking
Guest Reviews
Rated

4.0

out of

5

 by

157

reviewers.
Rated

5.0

out of

5.0
 by
Omaha5
KC Overland Park
We stayed at this hotel since all others were booked. It's not our usual choice, but were pleased. The room was clean and served its purpose for sleeping. However, the pool area was too busy and you could hear the breakfast service in the morning. We would stay there again as it was a good location if you are wanting to visit Oak Park Mall.
July 30, 2014
Rated

4.0

out of

5.0
 by
Paul OS
Welcoming Staff and clean room
The hotel is very conveniently located, clean with friendly staff. I found it to be a great value for my week long visit to family in the area. I will stay in this hotel in future visits but will bring my own toilet paper.
July 27, 2014
Rated

4.0

out of

5.0
 by
Business_Traveller_DC
Quick business stay
Decent place to stay. Good food and good atmosphere.
July 21, 2014
Rated

1.0

out of

5.0
 by
Billy140
Poor bed, mildew smell
I stayed in Room 140. It smelled like mildew. The sleep number bed closest to the door wasn't very comfortable. I believe an airbag or something up towards the head of the bed was not inflating properly. The AC unit ran most of the time, and it seemed like it was having trouble keeping the room cold (high 70's temps outside). I thought the cost was too high as well. I was not impressed with the hot tub. It only made bubbles, and there were about 3 jets. I did not visit any of the restaurants inside. It looked like they were remodeling some of the rooms, so maybe it will be better next year.
July 21, 2014
Rated

5.0

out of

5.0
 by
Loveracing
Great Stay!
We had a great stay at this Crowne Plaza. We will be back the next time we are in the KC area. Wonderful staff and great location. The rooms are very clean and comfortable and easy to get to. The breakfast buffet is delicious.
July 6, 2014
Rated

1.0

out of

5.0
 by
AWvisitor
Nice building
Help was nice but Bed was TERRIBLE.Controls didn't work. lumpy. couldn't sleep ended up checking out at 4.30am. This hotel room needs an update.Will not stay again.
July 5, 2014
Rated

5.0

out of

5.0
 by
rlowe
Happy customer
Good place to stay. Could have used some help checking in and checking out with luggage as I am somewhat handicapped. No bell service at this hotel.
July 1, 2014
Rated

2.0

out of

5.0
 by
IHG35
Nice Hotel / Not a good night's sleep
The hotel was very nice/appealing from the outside as well as the lobby area. Once we entered the room it appeared that we were staying in an old motel. The TV was a 27" tube version. The bathroom did not have a fan in it which doesn't work when 4 people have to shower. The sleep number beds were terrible. The employees at the bar/lounge were very nice.
June 30, 2014
Rated

2.0

out of

5.0
 by
joel785
Nice staff, but poor beds and high noise level
Front desk staff was helpful and responsive. Two main faults of this hotel, though, are the beds and the noise level. This property uses Sleep Number beds. Our experience with these is that they are like a poor air mattress, and may deflate during the night, resulting in terrible sleep. In addition, our room faced the indoor pool. The noise level was very high as we attempted to get some early sleep one evening.
June 29, 2014
Rated

1.0

out of

5.0
 by
nothappycustomer2014
Terrible Hotel Experience
Do not stay here! Rooms are very dated and falling apart. Very loud in the evenings, even after 10pm. Internet is VERY slow! Just overall a terrible experience!
June 25, 2014
Rated

4.0

out of

5.0
 by
Hries
Sleep number bed!
Comfortable and clean rooms. Nice place. No refrigerator in room was the only downfall. We had a great experience.
June 25, 2014
Rated

5.0

out of

5.0
 by
spella92
Great Service
Very nice staff they were very helpful. Room was comfortable. Kudos to the restaurant staff
June 25, 2014
Rated

1.0

out of

5.0
 by
James B49
Front desk staff was awful
Check-in was the worst I've ever experienced. Arrived an hour early (2 p.m.) and as I walked up to front desk was told curtly "check in is at 3 p.m." I proceeded to wait until 4:30 before I got two of my three rooms. I was told they were behind in cleaning, but everyone who came after me was checked in before me. I was told they had first floor rooms; I was given first floor rooms. There were other mechanical issues throughout the week that were out of their control, but the way they handled it was poor. I was very disappointed for the price and extended stay (1 week). I would strongly reconsider staying at Crowne Plaza in the future due to this experience.
June 24, 2014
Rated

2.0

out of

5.0
 by
Jane606
Needs Updating
The rooms are very run down and need updating. I would not depend on the reservation. Three of my staff did not get the rooms they had reserved, and had to go to the Crowne Plaza's "sister" hotel that was in a bad neighborhood and in worse condition that the Crowne Plaza.
June 23, 2014
Rated

3.0

out of

5.0
 by
Whydoyouaskforsomuch
Nothing
I already said what I wanted to say. Too long of a review by the way
June 23, 2014
Rated

4.0

out of

5.0
 by
Vicky4
Crowne Plaza Overland Park
Friendly staff and clean, comfortable rooms. It worked well for us and it was quiet so we slept well too.
June 18, 2014
Rated

5.0

out of

5.0
 by
Tonyway
Awesome Stay
Very comfortable beds and rooms, Ramon is awesome in the dining room
June 16, 2014
Rated

5.0

out of

5.0
 by
allisonsellshome
Great Service and clean
Very friendly staff and very clean rooms. We enjoyed the complimentary breakfast provided.. I like the toiletries provided. I liked the atmosphere of the hotel.
June 11, 2014
Rated

5.0

out of

5.0
 by
Dragracr
Great location and great staff
I had a nice stay at this Hotel. The rooms are very clean and comfortable and the staff are friendly and helpful. The Hotel is not far from the KCI Airport and close to other Kansas City attractions. I will stay here again.
June 8, 2014
Rated

2.0

out of

5.0
 by
Mudrivercat
Working Nights - Not a great place to stay
First let me say that the service staff in the restaurant, breakfast area, and the front desk are top notch. The folks at the Bistro are the main reason I stayed here twice. But they can not overcome the negatives for me, which are as follows. 1) Failing to recognize my room was taken. I was awaken in the middle of the night (first trip) by someone attempting to enter my room. Latch was made, no one got hurt, but this is a BIG screw up that I find inexcusable. 2) This one is out of managements control, but the open area pool and Jacuzzi lends itself to a lot of noisy kids on the weekends. Which is unfortunate if you, like me are working nights. 3) The key card fails to work on the door about 20% of the time. This is tiring after coming in from work to have to deal with. 4) This was the last straw. But working nights, I try to leave my room by 2:00pm. When I do, I remove the "do not disturb" sign. As I left I noticed housekeeping was working on the same floor. Fast forward to 2am, I come in and my room had not been serviced. Normally I don't mind mistakes like this but this was the "push" I needed to check out at my first opportunity.
June 1, 2014
Rated

5.0

out of

5.0
 by
Tonyway
Business Trip
Great at the dooe by the Front desk and recieved express check in. clean comfortable and overall awesome expierence. Breakfast Server (Ramon) was Awesome as usual!
June 1, 2014
Rated

1.0

out of

5.0
 by
Illinois guest
Never Again!!
Poor front desk staff impacted our stay and we will never again stay at this property or recommend it to family or friends.
June 1, 2014
Rated

5.0

out of

5.0
 by
baristabob
Good quality and value
This hotel has never failed to make me feel welcome. It seems an odd location but I feel safe and really like this hote.
May 24, 2014
Rated

5.0

out of

5.0
 by
CatMcM7903
Clean and comfy!
Everyone was kind and attentive. Clean and comfy!! Will return for future business trips.
May 23, 2014
Rated

4.0

out of

5.0
 by
pete 230
poor monitoring of other guests at hotel
On both Fri. and Sat nights , there was no effort on behalf of the management to control the children running up and down the stairs in the hotel. The pool are and the hallways were a never ending cacofany from 8PM until well after midnight. A better enforced level of parental control of children is in order.
May 22, 2014
Rated

5.0

out of

5.0
 by
PlainesDrifter1
Nice Stay.
Over all, the stay was great. Only minor observance was a grate over the exhaust fan in the bathroom was hanging down from the ceiling, and would not stay up when pushed into position, and the A/C was noisy, with a slight "whistling" noise from the fan. Again, nice stay over all.
May 19, 2014
Rated

5.0

out of

5.0
 by
JSpella
Comfortable Place to Stay
Very nice facility with everything you need in a hotel. Comfortable rooms, everything was clean and staff was knowledgeable and friendly.
May 11, 2014
Rated

5.0

out of

5.0
 by
JD369
Great Team of People
Kudos to the staff at this location. Everyone was welcoming, friendly, and provided excellent service. I will definitley stay at this hotel again. It's the people that make the stay pleasant.
May 8, 2014
Rated

3.0

out of

5.0
 by
Cer123
Probably nice in the '70's
Hotel was located well for my needs and the price was good but the rooms and lobby had not been touched since the Carter Administration. We had a view of a roof ledge that contained an old stuffed toy and a couple tennis balls. Food and staff were fine but not the mid level hotel I had come to expect from Crowne Plaza.
April 25, 2014
Rated

3.0

out of

5.0
 by
CATMREDHAWK
bad help
it have always enjoyed staying at this hotel. however they need to have some vents open and running drawing the pool air out the the commons area. ordered a drink in the bar for the wife and it was to be wine and jucie and the lady making the drink took it upon herself to add three kinds of liqueur in a wine and jucie drink only then she wantted to tell me that was why we were being over charged for the drink. this person will never serve me again. that is if i ever stay there again.....
April 19, 2014