Skip Navigation
English
|
|
|
|

Sign In

Book online or call: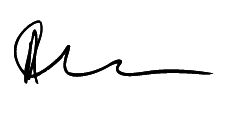 Insider Tips
LOCAL CULTURE
COUNTRY CLUB PLAZA
The Spanish architecture mirrors that of beautiful Seville, Spain, which is Kansas City's sister city.
LANDMARK ELEGANCE AT KANSAS CITY'S BEST ADDRESS
This luxury hotel is a modern landmark in Kansas City, the City of Fountains. Just steps from the hotel, the Diana and Cherubs fountain greets you at historic Country Club Plaza, where Seville-inspired architecture houses exclusive boutique shopping over 15 blocks. This luxury hotel in Kansas is well appointed, offering beautifully designed suites, an outdoor pool and elegant Oak Room Bar where guests can enjoy stunning views of the Plaza and live music five nights a week.
HOTEL HIGHLIGHTS
Restaurant & Lounges

The Oak Room Restaurant offers breakfast, lunch, and dinner seven days a week. Enjoy attentive service and a great view of the Country Club Plaza ...

Amenities & Services

Our fitness centre is open 24 hours so you can work in a workout whenever it works for you. We offer a range of cardiovascular equipment, free wei...

SPECIAL PACKAGES

There's always something special happening at an InterContinental hotel. Whether you are looking for a fun-filled getaway or a place to host your n...
InterContinental Kansas City At The Plaza
401 Ward Parkway

Kansas City

,

MO

,

64112

United States

Front Desk

+1-816-7561500
Languages spoken by staff
English, Spanish
Pet Policy
Small pets under 25 pounds are allowed with 25 dollar nonrefundable cleaning deposit. Pets left unattended must be in a kennel. Guest will be held responsible for noise or other complaints about their pet.
Pet Fee $25.00 per night
CHECK-IN

4:00 PM

CHECK-OUT

11:00 AM

Late Check out Available
Accessibility
Service animals allowed
15 Room(s) with Accessibility Standards
Parking
Guest Reviews
Rated

4.2

out of

5

 by

64

reviewers.
Rated

5.0

out of

5.0
 by
Toronto fans
Nice rooms
The rooms were very nice. The hallway carpet needed to be replaced.
August 21, 2014
Rated

1.0

out of

5.0
 by
hot63split
Room smelled really bad
Roomed smelled bad, had smokers at every exit door. They Promised me a roll away and did have any when we arrived. Did not have a covered area to unload so we had to do so in the pouring rain. Would not stay here again.
August 19, 2014
Rated

5.0

out of

5.0
 by
Santi48
Kansas City Here We Come
My recent stay at the Candlewood Suites Kansas City was great. Being away from home for an extended period of time is always hard but thanks to the outstanding staff and the comfort of my suite I was able to get through the 3 weeks with some of the comforts of home.
August 12, 2014
Rated

5.0

out of

5.0
 by
Cruzer22
Bed and pillows
I have always enjoyed my stay at the hotel and will continue to do so. This time my bed creaked and the pillow were not very comfortable. As always the staff is great.
July 29, 2014
Rated

4.0

out of

5.0
 by
VickyW
Friendly service, nice room
This hotel is a great place to stay when wanting to feel at home. Great fully-equipped kitchen, location was great (Walmart next door), just blocks away from shopping mall, casino and speedway. The hotel staff were very friendly and the rooms were clean. It would be nice, however, if some of the garden space were replaced by a pool.
July 22, 2014
Rated

4.0

out of

5.0
 by
Maternal Unit
Kansas City Legends
I took a trip with my son and nephew and I was pleasantly surprised with the location of this Candlewood Suites, as it was across the street from the outlet mall, Royals Baseball Stadium, less than a mile from the water park and the Speedway. The price was appropriate for my budget. I appreciated the onsite free laundry room, one of the things I dislike about vacationing is returning home with dirty clothes. The staff was pleasant and I would definitely stay there again, only I would prefer either a two room suite or a one bedroom suite so I am not in the same room with the boys all the time.
July 21, 2014
Rated

5.0

out of

5.0
 by
Mrs SB
Good night's sleep!
Best night's sleep I've had in a long time! The hotel was in a nice area of Kansas City with easy access to fun things to do in the area.
July 15, 2014
Rated

5.0

out of

5.0
 by
Supermex79
Great clerks
The front desk people were awesome, so very friendly. I was even asked if I needed directions for anyplace we were headed as we were checking out...WOW, never been asked that before. We were given good advice on banks in the area and other attractions. The only improvement that I can see they need here is a total paint job in non-smoking rooms that were once smoking rooms. Carpet felt a need for a good cleaning as well....Over all room was fantastic, wish we had stayed there more than one night...AC unit very, very noisy, but we like a fan at night, so it didn't bother us.
July 14, 2014
Rated

5.0

out of

5.0
 by
Doc G
surprise for the dav
staff was great. minor glitches in ADA compliance will be addressed soon
July 12, 2014
Rated

5.0

out of

5.0
 by
RoadTripper4
A Perfect Long Weekend
This is a very nice Candlewood Suites that I have stayed at a few times while travelling in or through Kansas City. The staff has always been very friendly and more than helpful. It's also a great place to take the family for a long weekend, and it is very close to a lot of the fun attractions in and around the Legends complex.
July 9, 2014
Rated

5.0

out of

5.0
 by
SamW53
Great Vacation Week
Comfortable surroundings, friendly staff and excellant service. This location was well suited for our visit and I will be back in the near future, as my business plans allow,
July 8, 2014
Rated

5.0

out of

5.0
 by
bobbie33
Friendly staff!!!!
The staff was friendly and very helpful, they printed us directions to anywhere we wanted to go. They were able to get us in with short notice when our other hotel fell through. It was great to have plenty of room for our family of 5 and all of our belongings without living out of suitcases. I would recommend this hotel to anyone staying in the area, and if we are ever in the area we will be staying there again!!!!
July 7, 2014
Rated

1.0

out of

5.0
 by
Honesty1970
Cigarette Smoke Alert
This was a smoking hotel recently that switched to non-smoking, it smells awful. We switched rooms twice but the smell was overwhelming. I DO NOT RECOMMEND, avoid if possible. Staff nice but that didn't help.
July 5, 2014
Rated

5.0

out of

5.0
 by
Chapita75
Great Service
I am very fussy about hotel rooms and the "hotel" smell in the room. I use a CPAP machine and I hate the smell I inhale when staying in hotels. At Candlewood...I had no problem with that. It was VERY clean and I didn't smell that strong "hotel" smell. It smelled and was VERY clean. The staff was EXTREMELY helpful and friendly.
July 2, 2014
Rated

4.0

out of

5.0
 by
Pacagg2
Good but not great
Property was nice. Front desk staff was excellent. Could use a bit more help cleaning rooms. We would stay again.
June 21, 2014
Rated

5.0

out of

5.0
 by
Maw-Maw Lisa
Awesome Service
The Candlewood staff was definitely the best hotel staff I've ever encountered. They were friendly
June 15, 2014
Rated

5.0

out of

5.0
 by
race mom
nice stay
Everything was perfect, The only thing I would look into is on the second floor the rugs are all bubbled and easy to trip on
June 11, 2014
Rated

5.0

out of

5.0
 by
oldtraveler77
Excellent room and great service
Excellent room in a great location. Will certainly stay there on our return trip.
June 9, 2014
Rated

5.0

out of

5.0
 by
aimmc5
Great place to stay for long term
We will definitely stay here again. For a long stay this hotel is perfect. Loved the FREE laundry. The gym was just OK. The bed was a bit hard and we wished we had four pillows instead of three for two people. Besides that everything else was great. Loved having the full sized fridge for the long stay. This hotel was convenient for our work trip. Will definitely stay again!
June 6, 2014
Rated

5.0

out of

5.0
 by
clp123
candlewood rocks
recently had the opportunity to stay at the candlewood suites, Kansas City. Great location, accross from LEGENDS mall. Great Service.
June 4, 2014
Rated

4.0

out of

5.0
 by
ron1954
Nice Place
Would recommend when staying in the Legends area. It is centrally located with easy access to the airport and other attractions.
May 31, 2014
Rated

4.0

out of

5.0
 by
Gregie
Good staff makes the difference!
I've spent countless weeks at various Candlewood Suites throughout America. It is always the staff that makes the difference. A friendly hello, and offer of assistance to get the job done makes the difference. I've stayed at enough hotels that I can tell when a desk worker is new, experienced, or just not caring. While at the Parallel Parkway location in Kansas, City I did note a couple things the management should know about. In regards to room 220, the toilet leaks. It is a water valve in the water tank that leeks water into the bowl. Because of this, the water tank must be refilled about once an hour. I mentioned this to the maintenance man. The room 220 heating/cooling thermostat is inaccurate. I've stayed at other IHG hotels with similar systems that use the sensor. But, I believe the thermostat is off a few more degrees than normal. Nearby fireworks. I realize the nearby ball park and race track use fireworks. How about a friendly notice about these. Some nights I didn't know if it was thundering outside, or if a sporting event was celebrating. Maybe the Chamber of Commerce can help. I must say the bed is the most comfortable I've ever stayed in. Outstanding! Out of curiosity, how come the hallway heat is set at like 90-degrees. Also, why was an old wall Heat/AC unit laying on the grass outside the rear of the hotel for several days? It looks tacky.
May 30, 2014
Rated

4.0

out of

5.0
 by
CptnBob
Great Location, Staff polite
My stay was comfortable, marred only by two small events. The day after check in I reported to the front desk that my ice maker was not functioning. The desk clerk took some ice up to my room for me and promised that maintenance would repair it the next day. Two days passed and no maintenance, so I again mentioned to the front desk that it was inoperable. Again, some ice was delivered, and again I was told that maintenance would be dispatched. The next day maintenance appeared and repaired the issue. The second event was even smaller, but perhaps indicative of apathy. While trying to iron a shirt I discovered the iron in my room would not heat sufficiently to produce steam, only dribbling water all over the shirt. I took the iron to the front desk, where I was informed that there were no replacements available. Nor was one ever placed back in my room, forcing me to borrow one from a friend of mine also staying in the hotel.
May 30, 2014
Rated

5.0

out of

5.0
 by
Herby2014
WOW; fantastic staff and large rooms!
I ran across this hotel by accident and am so happy I did. I get to the area several times a year and will not stay anywhere else going forward and will recommend as well. Great price, clean, large rooms, love the gift shop area and the staff helped me when my car would not start......Excellent! Thanks.....Herby
March 3, 2014
Rated

5.0

out of

5.0
 by
js506
Great Stay
Great location for work related stay. Nice, very clean. Staff was very helpful and friendly. Enjoyed workout room. Will recommend my company uses this hotel again. I will plan on using this location when in town,
March 2, 2014
Rated

5.0

out of

5.0
 by
Dave Cotton
Great Services
We get great service from this hotel. Christina does a wonderful good for all the employees from out company. She goes out of her way to get us taken care of!!!!
February 24, 2014
Rated

5.0

out of

5.0
 by
ChrisTexas44
Thanks for making it an easy pick next time
I was recieved with prompt attention, room was spotless. I had odd hours with my work i was there to do, and 24x7 i was helped without a second thought. Friendly, curtious, i just couldn't have asked for more.... Next time i will stay in a one bedroom, i had a meal, and it lingured while trying to sleep, so a separate bedroom is needed if going to eat in the room.
February 13, 2014
Rated

2.0

out of

5.0
 by
SCDC
Not a great experience
The room was nice and clean, but the bed was worn and broke down. Sunk in in the middle, and when we moved around, it was loud, sounding like it was about to fall apart. Very, very uncomfortable. The hotel is very loud, as we were woke up by housekeeping loudly knocking on other doors and announcing themselves. The room above us was also very noisy as the occupants were walking around and talking. Kept us up in the middle if the night.
January 1, 2014
Rated

2.0

out of

5.0
 by
Notimpressed642222222
Not impressed6422222222
The staff was cordial but not really friendly. I had negotiated a lower price with the manager only to find out She didn't honor the price she quoted me. Additionally, the room wasn't very nice. The furniture was in desperate need of recovering/replacing, (the vinyl was literally peeling from the desk chair and the recliner). The drains in the shower and kitchenette sink drained very slowly, The plaster around the tub was blistered and had peeling paint. The card reader on the side door and my room usually required repeated tries before the door would open. There were a number of times I was forced to go around to the front entrance to get in because the door never would open. Housekeeping would replace the towels as promised, but usually the kitchen towels were unusable due to a foul odor. The facility was quiet and the common areas were clean. I won't return to this particular location in the future.
December 16, 2013
Rated

4.0

out of

5.0
 by
ColdSoccerfan
MLS Cup Weekend in KC
The stay was what we needed for a long cold weekend for the MLS Cup Finals - close to the soccer stadium and shopping to buy warmer clothes to wear to the game. Hotel staff was courteous. The chairs in the room were in bad condition with the fake leather cover torn off on the arms of the recliner and the seat of the desk chair. They should be replaced immediately as it leaves a bad first impression of the room when walking in.
December 13, 2013