Skip Navigation
English
|
|
|
|

Sign In

Book online or call: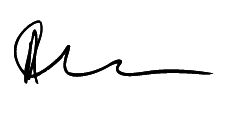 Insider Tips
LOCAL CULTURE
COUNTRY CLUB PLAZA
The Spanish architecture mirrors that of beautiful Seville, Spain, which is Kansas City's sister city.
LANDMARK ELEGANCE AT KANSAS CITY'S BEST ADDRESS
This luxury hotel is a modern landmark in Kansas City, the City of Fountains. Just steps from the hotel, the Diana and Cherubs fountain greets you at historic Country Club Plaza, where Seville-inspired architecture houses exclusive boutique shopping over 15 blocks. This luxury hotel in Kansas is well appointed, offering beautifully designed suites, an outdoor pool and elegant Oak Room Bar where guests can enjoy stunning views of the Plaza and live music five nights a week.
HOTEL HIGHLIGHTS
Restaurant & Lounges

The Oak Room Restaurant offers breakfast, lunch, and dinner seven days a week. Enjoy attentive service and a great view of the Country Club Plaza ...

Amenities & Services

Our fitness centre is open 24 hours so you can work in a workout whenever it works for you. We offer a range of cardiovascular equipment, free wei...

SPECIAL PACKAGES

There's always something special happening at an InterContinental hotel. Whether you are looking for a fun-filled getaway or a place to host your n...
Kansas City At The Plaza
401 Ward Parkway

Kansas City

,

MO

,

64112

United States

Front Desk

+1-816-7561500
Languages spoken by staff
English, Spanish
Pet Policy
Small pets under 25 pounds are allowed with 25 dollar nonrefundable cleaning deposit. Pets left unattended must be in a kennel. Guest will be held responsible for noise or other complaints about their pet.
Pet Fee $25.00 per night
CHECK-IN

4:00 PM

CHECK-OUT

11:00 AM

Late Check out Available
Accessibility
Service animals allowed
15 Room(s) with Accessibility Standards
Parking
Guest Reviews
Rated

4.0

out of

5

 by

338

reviewers.
Rated

5.0

out of

5.0
 by
thachit
Friendliness
Staff very friendly and accommodating. Our group had special requests and they were handled efficiently. Room accommodations very comfortable.
September 24, 2014
Rated

5.0

out of

5.0
 by
dylanjohn
Pleasant Stay
Very Nice Hotel, like the fact that I didn't have to pay for parking during my stay. Rooms are clean and staff is very friendly
September 24, 2014
Rated

5.0

out of

5.0
 by
ruth51
Great night's sleep
We always stay at the Holiday Inn Country Club Plaza when we come to shop and enjoy the Plaza Art Fair every September. Easy to park for the two days then walk or shuttle to eating, shopping and the outstanding Art Fair. This is our 7th or 8th straight year. I highly recommend the Plaza Holiday Inn.
September 23, 2014
Rated

5.0

out of

5.0
 by
bkfsi
Great place to stay
The front desk was great, especially the one gentleman at the front desk. The location is great, there are a lot of things in the area to do, and they are all within the shuttle service driving area. the shuttle service was fast and friendly. The hotel was clean and updated. overall a great place to stay business or pleasure.
September 23, 2014
Rated

5.0

out of

5.0
 by
LavernB
Kansas City Holiday Inn
The staff at the Holiday Inn Plaza provided excellent service to our group during our stay. Nice clean comfortable rooms with nice fluffy pillows. They provided a very nice breakfast each day and we had our own room to eat in. The shuttle drivers were all very nice and very efficient. The meeting room was comfortable and set up for our needs. I would highly recommend this hotel to anyone.
September 21, 2014
Rated

4.0

out of

5.0
 by
KC_MO
Great Location
This location is central to so many places you'll want to vist in KC. The hotel staff were very friendly, room was in good condition, parking was free and secure. I would highly recommend this hotel. It was great!
September 20, 2014
Rated

5.0

out of

5.0
 by
LMon
Great experience!
The front desk staff at this location was extremely friendly and helpful!
September 18, 2014
Rated

5.0

out of

5.0
 by
DaveS1964
Enjoyed my stay!!
Nice hotel with very friendly staff....Very centrally located to what I wanted to visit and see.
September 18, 2014
Rated

5.0

out of

5.0
 by
JKB1
Country Club Plaza
I was pleasantly surprised on the many improvements Kansas City has made over the past few years. You're walking distance to the Country Club Plaza and a short drive to many of the other attractions in the downtown area. I would recommend this hotel to anyone wanting to visit KC for business or pleasure.
September 15, 2014
Rated

4.0

out of

5.0
 by
alf09
Good stay
My stay at this Hotel was good staff was great service was what I was looking for my bussines I will stay here again.
September 14, 2014
Rated

5.0

out of

5.0
 by
Trishfromwichita
Holiday Inn Express on the plaza
The staff here are great. Nothing but smiles and willingness to help. The breakfast was good and reasonable. Room was comfortable. I would suggest that you provide a second luggage rack in rooms that do not have the additonal built ins.
September 14, 2014
Rated

5.0

out of

5.0
 by
P and J
Staff and Service
I can't remember exactly how many requests I made of the staff at the front desk, like asking for driving directions, printing airline boarding passes, etc., but each request was handled quickly and with a smile. It seems like every time we passed by the front desk, someone acknowledged us with a greeting. There were plenty of options on the breakfast buffet and menu and the restaurant staff was so accommodating. A wonderful experience overall.
September 11, 2014
Rated

3.0

out of

5.0
 by
Vacation_Time
Ehh...Been to nicer Holiday Inns
I didn't realize this was a pet friendly hotel. We never heard any animals during our stay, but the room had some wet carpet and a damp dog smell when the AC fan wasn't running. Good thing I like my room cool. I don't know if the hotel shampooed the carpets before us (to cause the damp carpet) or if it was a previous guest and their pet. I also had to call the front desk to report a noise complaint (lots of clapping, stomping and cheering coming from the room next door). I called at 11:30ish, but had not noticed anyone doing anything about the loud noises at midnight when I had to have a 2nd conversation with my neighbors to keep the noise down.
September 10, 2014
Rated

5.0

out of

5.0
 by
tacdliw
The stay was acceptable
We have stayed at this hotel several times before. We were disappointed that someone in the hotel took my wife's I-phone.
September 5, 2014
Rated

4.0

out of

5.0
 by
KCFan
Very friendly, helpful staff
Decent hotel only a couple blocks from the Plaza. While the room didn't strike me as anything special (and the hallway/stairs were dated ...), I can only praise the staff for excellent housekeeping and service. Overall, a pleasant experience and I would stay there again.
September 5, 2014
Rated

4.0

out of

5.0
 by
CATRAVELER2014
Comfortable Bed, Great Service, Excellent Location
Location within walking distance to Country Club Plaza. Entire staff was very friendly and helpful. Room was clean and comfortable. Swimming pool was very nice.
September 4, 2014
Rated

5.0

out of

5.0
 by
LjM2014
parking garage
looks a bit seedy at the G1 entrance level as you come out of the hotel security door
September 3, 2014
Rated

5.0

out of

5.0
 by
B&H8
Extraordinary Vacation
Spending 2 nights at this hotel was a gift from a friend. Everything about this place from checking in, parking in a covered garage to checking out was wonderful. The staff went over and above to make our stay great. This was our 43 anniversary weekend getaway. We requested a microwave for our room and when the gentleman brought it in he stated that he had a frig in the hallway. Asking if we could have it as well made our trips to the ice machine less frequent. Washington took us to church and back so we didn't have to get our car out of the garage and hope to get a spot when coming back. This was an experience we'll never forget.
September 3, 2014
Rated

5.0

out of

5.0
 by
Cojo5529
Good Location to Plaza
No complaints on the Hotel itself. Staff and accommodations were very good. Within walking distance to the Plaza. Only complaint is the parking is a bit challenging in the underground garage. I would recommend parking in the upper level where the SUVs park. Spaces too tight in the lower level.
September 2, 2014
Rated

1.0

out of

5.0
 by
Sam0607
Will avoid
Very average facility. I chose it for the location (near to UMKC campus). Rate was much higher than other Holiday Inns in Kansas City. There was no microwave or mini fridge in the room. Our e-mail from Holiday Inn confirming our reservation said "Free Full Breakfast" but after having our breakfast , we were told that only I would get breakfast free, my family would have to pay $10.99 per person. I showed the manager the e-mail we had received showing "Free Full Breakfast" but he refused to accept it and forced us to pay for breakfast. This is the first time we have had this kind of experience at any hotel and it certainly left a bad taste. I will definitely never go back to this hotel again.
September 1, 2014
Rated

5.0

out of

5.0
 by
PadreJim
Great Stay
Great stay on the Plaza! Easy access to great restaurants and shopping, nice room, great pool, accommodating staff, all at a very reasonable rate.
September 1, 2014
Rated

5.0

out of

5.0
 by
Kansas City2014
Great front desk staff
I was pleasantly surprised that you offered free shutlle service to loacations withiin 3 miles of the Hotel. I had a meeting at the IHG hotel and it was very hot so having this service was great.
September 1, 2014
Rated

5.0

out of

5.0
 by
JERT
Overnight Stay
it was a great night. One day we will stay longer and enjoy some of the other amenities.
August 27, 2014
Rated

3.0

out of

5.0
 by
drfromkcmo
Saturday Night Stay BUT No Shuttle for You!
This was a one--night stay specifically to be close to the Starlight Theater for a show. HI web site said there is a free shuttle will take you anywhere within 5 miles. First thing desk staff says is that is not true--it's only 3 miles--- When we mentioned conflict with web site, they relent and said ok its 5 miles but Starlight is 6.9 miles away-- so no shuttle for you! (funny how they knew exact distance). Ok we lived and found another way to get there. --Also beware of the parking situation. There is an underground garage and then outside along the side-- but when we got back around 1130pm-- guess what? all full--- so we parked on the street 3 blocks away --- also be careful don't go down the alley in back to try and park-- there is no way out and you cannot turn around--only way is to back out. Then get ready if staying on the first floor for the other guests in the morning who seemingly think they are the only ones in the hotel and use the hallway as a gathering and talkfest-----Anyway-- an average stay-- so buyer beware-- it is a good location if you want to be in that part of town and we had a good time in spite of it all.
August 27, 2014
Rated

1.0

out of

5.0
 by
DVM71
Shuttle Service-The epitome of incompentence
We were advised to stay at the HI Crown Plaza by the parents of the bride (our niece) for a wedding we were to attend Saturday evening. We flew in from Denver and arrived at the HI shortly after noon. Talked to the staff regarding the shuttle and were assured that if we were at the lobby by 5:15 they would have us to the wedding in plenty of time. We were on time and boarded the shuttle at approx. 5:30. They did not know where the wedding venue was, were totally understaffed, and totally had no idea what was going on. The driver was trying her best to figure out where to go, but was being interrupted by other calls. After an hour on the shuttle, we arrived at the venue, 15 minutes late. At that point we admitted defeat and asked to be delivered to the reception venue. Management blew it BIG TIME. Needless to say, we will never stay at HI if at all possible.
August 26, 2014
Rated

4.0

out of

5.0
 by
Kansas Mama
KS City Parking
When I returned to the Hotel following my meetings at 10pm I found there were no parking slots available in either of the 2 secure underground levels provided. It was necessary for me to park on the street overnight. I was also very disappointed to learn upon checking in, that even thought my room had been paid for by my organization, I would be charged $20 for "Incidentals". All I used was 1 set of towels, 2 water cups and the ice bucket and, of course, sheets.
August 26, 2014
Rated

2.0

out of

5.0
 by
9lkj5
Plaza Gem in the Rough
Your hotel is positioned in the heart off the most elegant area of Kansas City. The basic layout and design of the facility though mature transcends age. I especially like the lobby, lounge area. If you handle the aging process properly yours could be one of the best hotels in area. My television didn't work, the furniture in room is showing age although the bed comfortable. My bed linens were not properly laundered. I have been a guest of this property when in Kansas City on business for more than 6 years now. The accommodations are slipping. Please don't let this happen. (These comments need not be published. They are intended as constructive criticism for management. I want to to continue to be a patron.)
August 25, 2014
Rated

4.0

out of

5.0
 by
danetj
good service
great comfortable rooms & customer service. although the first room assigned was occupied. it turned out I was supposed to be on the first floor, but was given an occupied room on the third floor.
August 24, 2014
Rated

1.0

out of

5.0
 by
jessica27
Worst Holiday Inn I've ever been to
The room smelled bad, the restroom even worse. The water pressure was horrible making it hard to brush my teeth. Also, there was this disgusting odor from the sink. We stayed on the first floor. Upon entering our room it was very hot in there. I tried to close the curtains and they were broken, not allowing me to normally slide them for privacy purposes. We somehow managed to overlap them. This hotel is in the worst location if you are looking to experience the Plaza because two minutes of walking distance there is a Quick Trip which appeared very unsafe with all kinds of creepy people. Also it's a good 5 minute walk away from all the shopping and entertainment. I would never stay here again even if I got a free room. There is not one thing I was impressed with. This hotel is in major need of renovations!
August 20, 2014
Rated

4.0

out of

5.0
 by
Ambrosia
Great Bargain
We had a pleasant stay at the Holiday Inn Country Club Plaza. Although it is not directly in the shopping area it was still within walking distance. The property was clean and well kept. I cannot say anything about the dining as we did not eat at the restaurant. The staff was friendly and helpful. Shuttle service was nice to have, however there was only one and it was first come first serve. Had to wait about 20 minutes and we were almost late for our dinner reservation. Also the shuttle stops at midnight, so remember this when venturing out. The hotel is not what in the luxury category, but for a couple nights stay it was great. I would stay here again.
August 20, 2014