Skip Navigation
English
|
|
|
|

Sign In

Book online or call: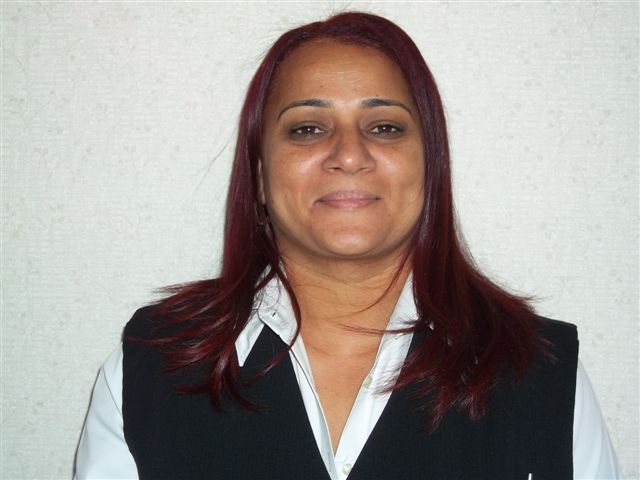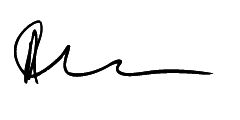 Insider Tips
LOCAL CULTURE
COUNTRY CLUB PLAZA
The Spanish architecture mirrors that of beautiful Seville, Spain, which is Kansas City's sister city.
LANDMARK ELEGANCE AT KANSAS CITY'S BEST ADDRESS
This luxury hotel is a modern landmark in Kansas City, the City of Fountains. Just steps from the hotel, the Diana and Cherubs fountain greets you at historic Country Club Plaza, where Seville-inspired architecture houses exclusive boutique shopping over 15 blocks. This luxury hotel in Kansas is well appointed, offering beautifully designed suites, an outdoor pool and elegant Oak Room Bar where guests can enjoy stunning views of the Plaza and live music five nights a week.
HOTEL HIGHLIGHTS
Restaurant & Lounges

The Oak Room Restaurant offers breakfast, lunch, and dinner seven days a week. Enjoy attentive service and a great view of the Country Club Plaza ...

Amenities & Services

Our fitness centre is open 24 hours so you can work in a workout whenever it works for you. We offer a range of cardiovascular equipment, free wei...

SPECIAL PACKAGES

There's always something special happening at an InterContinental hotel. Whether you are looking for a fun-filled getaway or a place to host your n...
Kansas City At The Plaza
401 Ward Parkway
Kansas City , MO , 64112
United States
Front Desk +1-816-7561500
Languages spoken by staff
English, Spanish
Pet Policy
Small pets under 25 pounds are allowed with 25 dollar nonrefundable cleaning deposit. Pets left unattended must be in a kennel. Guest will be held responsible for noise or other complaints about their pet.
Pet Fee $25.00 per night
CHECK-IN

3:00 PM

CHECK-OUT

12:00 PM

Late Check out Available
Accessibility
Service animals allowed
15 Room(s) with Accessibility Standards
Parking
Guest Reviews
Rated

4.0

out of

5

 by

109

reviewers.
Rated

4.0

out of

5.0
 by
Ryan_ws26
Decent hotel, would stay again
I thought the hotel was pretty good, I initially went to a holiday inn that was closed because it showed up on my map search. I suggest that you try and remove it. Like I said hotel was pretty good and I would stay there again. The next night I stayed at the HI in Joplin, MO and that was one of the worst hotels I have ever stayed at. I'm sure it is a different owner but it was really bad. Ryan
August 8, 2014
Rated

4.0

out of

5.0
 by
hckychik248
Nice comfortable and clean
Very clean, and comfortable. Helpful staff. Bummed about not having free continental breakfast.....i honestly live for a bowl of cereal in the morning. lol. Restaurant had great pizza!
August 6, 2014
Rated

4.0

out of

5.0
 by
Snookie64
Love the remodeling on hotel.
Would be nice to have a continental breakfast offered for guests. Saw many guests leaving to go get breakfast. Hotel is quiet and slept well.
August 3, 2014
Rated

5.0

out of

5.0
 by
allothernicknamesaretaken
Holiday Inn Overland Park-West: Always consistently good
I've stayed at this hotel many times, starting years ago, even before I became a Priority Club / IHG Rewards Club member. Every time, staff have been courteous and attentive and the room is clean. The location has been convenient for my needs and I have enjoyed this particular hotel each stay. When taking the cost ($ and/or points) into consideration, it is an excellent value. Three small things of which guests should be aware: While there is a Green Mill restaurant attached to the hotel, it is only open for breakfast and dinner, NOT for lunch. So, you have to sort out alternate lunch options. Additionally, the only complete menus are located physically in the restaurant - the in-room menu and the website menus are far from complete and also list some things that are not available. Another possible point for improvement is partnering with an airport shuttle company or providing some recommendations on the hotel website. Prices do vary and hotel guests (myself included) are likely to be cost-conscious. For example, at the time of writing, getting to the hotel from MCI is $41 via Quicksilver shuttle and $54 via SuperShuttle, with other options being much more expensive. In the overall experience, these are three minor points, but they should be considered.
July 31, 2014
Rated

3.0

out of

5.0
 by
ru15
good location, noisy room, very small bathroom and shower
The location is excellent and the suite room was large and comfortable, room noise from room above was excessive. The bathroom was small. I was not recognized as a IHG member. The front desk was not as friendly as I am accustomed to being. On at least two occasions I called the front desk and no one ever answered the phone even after letting it ring over 30 rings. Not a terrible stay or anything but just not the level of service I am accustom to from Holiday Inn.
July 30, 2014
Rated

3.0

out of

5.0
 by
rdhr3502
Average
wasn't over the top, just ok. Bathroom very small, tub wouldn't drain. Restaurant didn't have very good hours, closed early not open late for room service. trying to remodel rooms so ok on that. outdoor pool nice!
July 29, 2014
Rated

5.0

out of

5.0
 by
MAustin88
Outstanding Staff and Room Quality
Stayed here just under 2 weeks for work and I was blown away by the outstanding service I received. Could not be more impressed with the front desk, house keeping and even attached restaurant staff (especially Stacey at the front desk, who really went above and beyond to handle every little concern I brought him). Prime example of this: One evening I left for twenty-thirty minutes to go run and happened to simply mention to Stacey on my way out that although my A/C was on full blast it still seemed a bit hot in my room. I heard him radio maintenance right away and long story short when I came back not even 30 minutes later, my entire A/C unit had been replaced!!! Turn around time like that is just unheard of at night in a hotel. Another example is the attention to detail of the housekeeping staff. Every room comes with soft pillows and firm pillows. After staying there for two weeks they noticed that I was constantly using the firm pillows on a certain side of the bed and just began making the bed that way for me! I know this is such a small thing, but it really goes a long way in showing a customer how much you care. Finally, I have to give a shout out to the restaurant employee at the Green Mill who tracked me down by reprinting my receipt and getting my name in order to work with hotel staff to rightfully return some work documents I had inadvertently left at the restaurant. He was truly a lifesaver. Don't know what else to say except that when I need a hotel in this area, I'm not going to stay anywhere else.
July 25, 2014
Rated

4.0

out of

5.0
 by
sschill
OP Holiday Inn
Decent accommodations for the price. Easy access to various highways.
July 23, 2014
Rated

3.0

out of

5.0
 by
ts, az
Comfortable beds noisy air conditioning
The room was clean and beds comfortable, but the air conditioning unit was so loud when it kicked on and off that we couldn't sleep. I finally turned it on the fan only so it continuously ran but then the temperature wasn't so great. The Wi Fi was terribly slow. I asked about the deal with the breakfast included and the way it was explained was that I could add $12.00 to my bill and they would issue me a $10.00 discount with the restaurant there. Wow! What a deal!
July 22, 2014
Rated

5.0

out of

5.0
 by
RiveraRiveria
We melted into this hotel like a Sunday afternoon
The people here are very nice. It has a great vibe that made us feel as though we made the right choice. You just never know sometimes despite reading reviews and this place delivered on it's promise. It's newly refurbished and up to date. I thought I should note that I needed a new battery for my remote and it was delivered within 5 minutes. We enjoyed the full service Green Mill restaurant for breakfast each day as well.
July 19, 2014
Rated

5.0

out of

5.0
 by
traveling_man
comfortable bed and great room
The staff was very attentive and the room was wonderful. The Internet was extremely slow, where it was not working after 5pm (or so slow it felt that way) notified the front desk and they gave me a number to call. I would have expected them to make the calls and get someone to look at it.
July 16, 2014
Rated

1.0

out of

5.0
 by
Unhappy2014-2
Poor Showing
Review title says it all. Thermostadt didn't work, my request for repair was ignored and staff offered a worthless discount for my very poor experience.
July 14, 2014
Rated

5.0

out of

5.0
 by
MbopMbop
Follow the Yellow Brick Road
Well, we didnt see any Tinmen or Flying monkeys but we did have a great stay. I'm telling my coworkers to come here when they are the area. The hotel is fresh & the staff was happy to help direct me around town. The restaraunt attached had a great menu and the bartender Anthoney was very accomadating. We thought the flavored water in the lobby was really nice and refreshing as well.
July 13, 2014
Rated

3.0

out of

5.0
 by
Suz2005
No complimentary breakfast
The hotel was great except for the fact that most Holiday Inns provide a complimentary breakfast - this one does not. For what would have cost us $60 in the hotel restaurant, we went down the street to Denny's and paid $25.
July 11, 2014
Rated

3.0

out of

5.0
 by
sxk1
Needs better sound proofing
Stayed in the Suites section, on the ground floor. The room above me had very noisy floorboards and a very squeaky bed - obviously needs some better sound proofing. You could hear people getting in and out of bed and walking around, and late at night it's enough noise to keep you awake. Also, when I checked in, I was told there was not a room available for the first night (despite me having a "guaranteed" booking) and I was sent to a competitor's hotel about 20 miles away - on the opposite side of Kansas City. Yes, Holiday Inn did arrange this and pay for this, but this was not the expected conclusion to a 24hr+ journey, running on a complete lack of sleep, in the dark. Note this was a TWO WEEK stay for a near-platinum level customer... :( (For what it's worth, the competitor's hotel I was booked into was AWFUL....but that's another story...) The compensation for these problems? 1000 points. I've had 5x that (without asking, I should say) for less inconvenience in other IHG locations :(
June 30, 2014
Rated

5.0

out of

5.0
 by
Forestrysavior
A great stay!
It just doesn't get any simpler when you travel. Nobody wants to spend a trip critiquing everything. This place just felt right. Efficient, clean, friendly.
June 30, 2014
Rated

5.0

out of

5.0
 by
Shawn N
Great Stay
Our rooms were clean and large. Little kitchen was great. Not enough plug in's but did ok. The halls were clean and parking was good. Stayed by the pool but noise level wasn't disturbing.
June 26, 2014
Rated

5.0

out of

5.0
 by
happytoreview
Enjoyable 4 night stay!
I had a few choices when we were planning on staying for this wedding. I looked at reviews for weeks. We finally chose and reserved our room in advance. When we got there, I was pleasantly surprised at how nice the room was. I was nervous about complaints people had online, but we enjoyed our stay with no real problems at all. My husband liked the restaurant food, as he went down for breakfast 2 mornings. I was very thankful the hotel staff was considerate when we put out our "quiet please" sign because my 2 year old son couldn't fall asleep and so we slept in every day. They were very kind to come back later to take care of our room. I would recommend staying there.
June 26, 2014
Rated

4.0

out of

5.0
 by
bg545
Hotel is fine but skip the restaurant
Hotel services were very good. Employees were knowledgeable and courteous. Facilities were clean and sufficient. Restaurant was overpriced and it took us two hours to get our meal. We told the management and no effort was made to make things right. When you stay here, eat out or bring in your own food.
June 24, 2014
Rated

5.0

out of

5.0
 by
Higgy58
Great staff in every department
The staff at the Holiday Inn were great, from the front desk personal changing our room due to the smell of smoke, to the cleaning ladies giving us extra towels. Everyone was so helpful and always smiling and offering to help. We had a great time and I would encourage my family to stay there.
June 23, 2014
Rated

4.0

out of

5.0
 by
Farmer G
Mirrors in room
We enjoyed our stay in a suite that was a great value. It did not have a full length mirror. That is the only thing that I felt was lacking in our stay. Great Place to stay.
June 22, 2014
Rated

2.0

out of

5.0
 by
laurien
Not a very good exprrience
Very bad experience. Would not recommend this hotel.
June 19, 2014
Rated

5.0

out of

5.0
 by
baseballmomof4
Amazing service and relaxing
We went for the 12u State Baseball Tournament. The staff was amazing. The hotel and rooms were nice and clean. Very relaxing. They were very accomodating for our group and very tolerable of the 12 boys running the halls and playing hide and seek, because the were bored.
June 19, 2014
Rated

4.0

out of

5.0
 by
york1702
Kansas City Visit - 2014
solid Hotel, good amenities in a convenient location.
June 19, 2014
Rated

1.0

out of

5.0
 by
soccermom10001964
Horrible bed comfort and terrible front desk service
When staying with a large group, I was told they were sold out Saturday night. I asked to be put on a list to be called. Others kept getting rooms and I did not. On the last day (after 3 sleepless nights) I asked and the front desk person rudely told me there were others in front of me waving her paper in front of me. She was highly rude and inconsiderate. She was the same way even when asking for directions. Coffee in the lobby is taken down promptly at 10:30 every day and all you get is water with fruit in it? Breakfast was to be provided for the group and while it was nice for carb eating people, there was only one protein and is was "alleged" homemade, cracked scrambled eggs. No meat was provided which is very unusual. The BEDS. Like rocks. I asked in advance for a soft bed or softer than a rock. I got a rock. I have a health issue and basically didn't sleep for three nights until we could find another hotel which was a fantastic stay. I asked for a credit on the room and was told they don't give out credits. That I was lucky to get what I got. REALLY? I'm in the hotel business and let me say the first thing we do is try to make it right for the guest. The second thing we do if they are unhappy is try to give them at least something. The front desk needs to learn how to be nice. They have one good front desk agent and although I don't remember her name, she was older, had curly greyish hair and worked on Thursday. SHE is AMAZING. The maintenance crew and housekeeping crew were also very sweet and always smiling! Their front desk and night auditor could take some lessons from their housekeeping department!!!!
June 16, 2014
Rated

4.0

out of

5.0
 by
SLE117
Comfortable bed, clean room
Room was fine. Typical bed, flat screen, etc. No issues with the room. Breakfast was the only meal i ate in the restaruant. It was good.
June 16, 2014
Rated

1.0

out of

5.0
 by
medtocol
Family attending baseball tournamen
The hotel bookings were too much for the staff to handle! When we asked about the morning breakfast our coach informed us about the staff told us no, incorrectly. Team breakfast had no meat, only cheap eggs and watermelon. The property restaurant had zero staff on a Saturday morning; we waited for service and no one came and all the tables were dirty. After the first night our room was not cleaned and no new towels were left. We heard kids running in the hall on our floor and no staff to answer the desk phone. Really a disappointment and for less cost we could have stayed at a chain that charges less and offers continental breakfast would have provided sausage and yogurts. Telling Mid-America Tournaments that they need to find new properties.
June 11, 2014
Rated

1.0

out of

5.0
 by
Lockett14
IHG Points
The property itself was nice. The staff friendly but when it comes to being proactive and then trying to resolve a problem they were very unwilling to fix the problem. Told the woman checking us in 3x my IHG Rewards number and asked 3x if that would be on all 4 of my rooms. I was assured every time that it would be on all of my rooms. I had 4 rooms for 3 nights so I spent a good amount of money there. I check a week later and no points for any room and they won't fix the problem. Their solution is for me to spend more of MY time to fix their mistake. I spend 80 nights every summer and fall in a hotel and I used make sure they were all at an IHG property, now my organization who uses 10 rooms per weekend will gladly find another Hotel to use for our stay each weekend.
June 11, 2014
Rated

4.0

out of

5.0
 by
Mouse14
Great place to stay
We have stayed here frequently and the service is always exceptional. There is a lot of conventions and meetings here and they take care of everything exceptionally well. Currently doing some updating and it is nicely done. Very close to shopping and has easy access to places of interest to visit in the Overland Park/Kansas City area. Staff very efficient.
June 2, 2014
Rated

5.0

out of

5.0
 by
I big brother
Beautiful hotel inside
Hard to find a parking spot after the theater . Staff helpful and extremely polite and friendly
June 1, 2014