Skip Navigation
English
|
|
|
|

Sign In

Book online or call: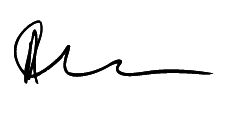 Insider Tips
LOCAL CULTURE
COUNTRY CLUB PLAZA
The Spanish architecture mirrors that of beautiful Seville, Spain, which is Kansas City's sister city.
LANDMARK ELEGANCE AT KANSAS CITY'S BEST ADDRESS
This luxury hotel is a modern landmark in Kansas City, the City of Fountains. Just steps from the hotel, the Diana and Cherubs fountain greets you at historic Country Club Plaza, where Seville-inspired architecture houses exclusive boutique shopping over 15 blocks. This luxury hotel in Kansas is well appointed, offering beautifully designed suites, an outdoor pool and elegant Oak Room Bar where guests can enjoy stunning views of the Plaza and live music five nights a week.
HOTEL HIGHLIGHTS
Restaurant & Lounges

The Oak Room Restaurant offers breakfast, lunch, and dinner seven days a week. Enjoy attentive service and a great view of the Country Club Plaza ...

Amenities & Services

Our fitness centre is open 24 hours so you can work in a workout whenever it works for you. We offer a range of cardiovascular equipment, free wei...

SPECIAL PACKAGES

There's always something special happening at an InterContinental hotel. Whether you are looking for a fun-filled getaway or a place to host your n...
InterContinental Kansas City At The Plaza
401 Ward Parkway

Kansas City

,

MO

,

64112

United States

Front Desk

+1-816-7561500
Languages spoken by staff
English, Spanish
Pet Policy
Small pets under 25 pounds are allowed with 25 dollar nonrefundable cleaning deposit. Pets left unattended must be in a kennel. Guest will be held responsible for noise or other complaints about their pet.
Pet Fee $25.00 per night
CHECK-IN

4:00 PM

CHECK-OUT

11:00 AM

Late Check out Available
Accessibility
Service animals allowed
15 Room(s) with Accessibility Standards
Parking
Guest Reviews
Rated

4.0

out of

5

 by

177

reviewers.
Rated

4.0

out of

5.0
 by
mike29765
Great Hotel
Everything was A after getting past the check in clerk.
March 31, 2014
Rated

5.0

out of

5.0
 by
ole fighter
Awesome
Thank you for your honest and caring service levels
March 29, 2014
Rated

5.0

out of

5.0
 by
Boxing
Great service and good value for money
Helpful staff, great location, comfortable room and buffet breakfast was great value for money!
March 26, 2014
Rated

3.0

out of

5.0
 by
AlexB38
Very unsatisfied
The hotel needs to step up a little bit, the rooms are very depressing.
March 26, 2014
Rated

5.0

out of

5.0
 by
Happy_
Stay
It was one of the best hotel stay we had. The sleep number bed was a plus. The room has an iron and ironing board. The only issue was the wireless internet access. We were able to logon but the speed was so slow we couldn't open any homepage.
March 19, 2014
Rated

5.0

out of

5.0
 by
jperk
Thank you.
Overall the stay was very comfortable. I slept like a ton of bricks on the Sleep Number bed. Breakfast was great and the staff helpful. The only issue I experienced was in connecting to the internet. For some reason your wireless would not allow my browser to connect. Staff attempted to solve the problem but without luck. This was a first time for this to occur while I was traveling. I attempted both Internes Explorer and Chrome but for some reason both were blocked from your wireless. Otherwise the stay was great and again, the bed most comfortable. Thank you, jim
March 17, 2014
Rated

5.0

out of

5.0
 by
Tim1271
Nice Hotel for the Area
Nice hotel. Would be a better stay with different mattresses. Not a big fan of the Select Comfort beds. Would also like better coffee in the room. Maybe a K-Cup system, like some of the other hotels I stay in have.
March 17, 2014
Rated

4.0

out of

5.0
 by
Janonymoose
Comfortable bed
I stayed here on business so I was on the executive wing or quiet wing. On the other side of the hotel, there were rooms that faced toward a pool. Those rooms had the potential to be noisy when people were in the pool. My room was very nice
March 6, 2014
Rated

2.0

out of

5.0
 by
TheDudester
Avoid this place
Asked three times for cleaning services, toilet didn't work, keys didn't work, breakfast was bad.
March 6, 2014
Rated

5.0

out of

5.0
 by
alasio
Good Place
Excellent place to stay. Very friendly staff and great ammenties. Very close to shopping and dining!
March 5, 2014
Rated

5.0

out of

5.0
 by
Timothy63
Very clean and comfortable room.
The room was wonderful and made for a wonderful overnight stay.
February 26, 2014
Rated

5.0

out of

5.0
 by
Ohioian
Frequent Stays
Both the day and night staffs are extreemly helpful, and easy to deal with. I'm away from home most every week, and it's nice to have friendly people to deal with. I've enjoyed each of my stays which probably exceeds 20 times over the past year.
February 26, 2014
Rated

1.0

out of

5.0
 by
pastorobj
Needs updated
Please renovate this hotel. It needs it very badly.
February 25, 2014
Rated

5.0

out of

5.0
 by
White24
Business Meeting site
An excellent hotel for a business meeting, the guest rooms were large, nicely furnished and comfortable. The meeting room space was excellent. We used the hotel to furnish a continental breakfast and a lunch, the food and service staff was exceptional.
February 24, 2014
Rated

2.0

out of

5.0
 by
donmke
Room convenience lacking
Because I travel frequently and want to be comfortable in my room, I require a refrigerator at least, and ideally also a microwave, in my room. This hotel has neither. When asked, a night clerk told me no rooms had refrigerators. Upon mentioning that at check out, I was told some are available. So be sure to ask and press the point if you need this type of thing. I am also not happy about the breakfast service: you have to have a waiter seat you and bring coffee, so limited self-service.
February 23, 2014
Rated

4.0

out of

5.0
 by
Denise20
Family reuion
we had a nice time, our grandkids enjoyed the swimming pool, had plenty towels for our use, we also enjoyed the hot tub use nice area, and clean we also like the breakfast buffet, however when some made their reservation the wasn't given the breakfast buffet, when I asked about that they said then didn't put that down, seems like that should of been given to all that was staying. We also rented a banquet room for our family get together, it was service with what we needed. So hope we can be get together again and would like staying at your hotel again. THank You.
February 22, 2014
Rated

2.0

out of

5.0
 by
ahockeyfan2014
Did not enjoy our stay at all
First off, all of your adjoining rooms are one with 2 beds and one with 1 bed. That was disappointing as we needed adjoining rooms with 2 beds each. Then when we asked about a handicap room, we found out that all those rooms are one bed only. Again disappointing since your regular room beds were too tall for my mom to get in and out of without help. Oh and about your "regular" beds, they were SO SMALL and the blankets that covered them were just as small which made sharing a bed very difficult. The bathrooms are so small that the door almost touches the toilet when closing and the shower curtain rod sticks out too far in an already small space. The position of the electrical outlet and the hook on the back of the bathroom door are ridiculous as it allows for cords and towels to constantly get caught in closing the door. The "sports" breakfast that you set up for us was a nice touch but would have been better without 2-5 "guards" watching over us and making sure we didn't take any food out of the room. This was absolutely crazy as some of our families had sick members and wanted to take them food to their room and were not only told they couldn't do that, but the food was taken out of their hands so they could not leave the room with the food! Speaking of food, while the gesture was nice, it would have been better to have some kind of meat and eggs available as these are important to the diet of an athlete. Therefore, some chose to check out the pay buffet which I heard was as simple as what other hotels provide in their continental breakfasts. The hospitality room however, was a nice touch and greatly appreciated. And lastly my son told me that him and some friends were walking around the hotel(not running-though some others were) and were told by a staff member on the 4th floor that they didn't have rooms on that floor so they needed to get off and they didn't want to see the boys on that floor again and they were also told to stay off the elevator. If you learn one thing from our group staying at your hotel, please know that kids need something to do and when swimming is not an option between games per the coaches say so, then they look for alternatives. I see no harm in walking around checking out the hotel. It was so big, there were plenty of places for the kids to walk around and check out. Maybe if you were interested in being more kid friendly, you could consider a gym space or a board game area. Overall, I was very unhappy with our stay and would not recommend your hotel to anyone.
February 19, 2014
Rated

1.0

out of

5.0
 by
T2stull
Privacy Violated
This hotel was mediocre in most ways, reasonably clean, reasonably well decorated and a reasonable price. Where I had a huge problem was with their Internet. Turns out this hotel has a deal with their internet provider that allows the provider to track the activity of the guest and sell that information to 3rd parties. At first I thought the increase in advertisements had to be on my end, maybe a virus or malware. But after scanning my system, and reviewing the privacy policy on the Log-in page (see below) I noticed that the provider reserves the right to sell my information to 3rd parties to inform me of goods and related service (ads). This is not free wifi in an airport or coffee shop, this is a paid hotel stay. My private information was shared and the disclosure of it wasn't even in the terms of service, it was in the privacy policy. " .....Where applicable, we may disclose your personal information to any member of our group. This includes, where applicable, our subsidiaries, our holding company and its other subsidiaries (if any). We may also disclose your personal information to third parties: Where we sell any or all of our business and/or our assets to a third party. 1. Where we are legally required to disclose 2. your information. 3. To assist fraud protection and minimize credit risk. 4. To assist in informing you of related or unrelated goods and services." This was the most blatant invasion of privacy I have ever experienced in any hotel. I spoke with management...they have decided not to acknowledge my request for more information or my complaint.
February 11, 2014
Rated

5.0

out of

5.0
 by
feverpitch92
Great, great, great stay
I have been staying here a lot lately as I am getting to the area more and more! The staff always goes out of their way to make sure you are happy! Josh and Lisa in the bar are amazing! Pattina, Paula, James, and everyone at the front desk are fabulous! I honestly can't say enough good things about this place! The housekeepers are great as well! You can tell that every member of the staff really rakes pride in their work!!
February 10, 2014
Rated

5.0

out of

5.0
 by
MCCTT79Tru
Clean Rooms
This hotel is an older hotel however the cleaning ladies and management keep the rooms and public areas cleaned!!!! Hotel breakfast was good also. Only complaint would be the fitness center needs a little work. Maybe a bench so we could utilize the dumbbells better.
February 8, 2014
Rated

5.0

out of

5.0
 by
Mel12345
Frequent Stay
I have stayed with Crowne Plaza approximately 3 times within the last year, each time being for business purposes. The check in and out is always quick (less than 5 minutes) staff are always friendly and the lobby is as nice as any 5 star hotel that is 2x's as expensive. In the past when I have experienced issues with noise or rowdy guests, management has addressed the issue immediately and later followed up to ensure the problem was taken care of. My most recent stay within the last week was exactly the same as previously experienced. I have come to the conclusion that my pleasant experiences with this hotel are not just a one time occurrence but rather their standard of quality for services they provide. I will stay here again upon my return to the region.
February 4, 2014
Rated

5.0

out of

5.0
 by
Donald61
Great servise friendly staff
enjoyable and relaxing will stay here upon next visit and will tell others that will travel to KC
February 2, 2014
Rated

5.0

out of

5.0
 by
B___
Comfortable and extremely affordable
I just loved the sleep number bed and the food. I would return. I recommend the place.
January 31, 2014
Rated

4.0

out of

5.0
 by
JCMO
nice stay
Everything went without a hitch -- accommodations were clean, great bed, room was quiet and I got good rest. I will stay again. I have family in the area and having this hotel nearby will allow me to visit more often.
January 29, 2014
Rated

4.0

out of

5.0
 by
Firepara1058
Great service
The hotel is well maintained. The staff was very nice and made me feel welcome.
January 26, 2014
Rated

4.0

out of

5.0
 by
Oveson
Great service bed not so comfortable
I stay at the Crowne Plaza frequently and I love everything about the hotel except for the beds. The beds are a sleep number brand and I can never get them adjusted to a comfortable level for me personally. Other than that I love the restaurant and bar in the hotel and all of the other amenities. This place is a great value for what you are getting and I will continue to stay there when I am in the area.
January 23, 2014
Rated

4.0

out of

5.0
 by
Bennito33
Comfortable beds
Overall experience was very good . Courtious hotel staff , nice comfortable beds and pillows , Good quality breakfast buffet .
January 13, 2014
Rated

5.0

out of

5.0
 by
michigangirl
Comfortable room/ nice breakfast
Stayed here for two days for business. Didn't spent much time in hotel nor use pool/fitness center, etc. so can't comment on those, but the breakfast we good w/ a number of hot as well as cold options. Staff at breakfast were very friendly and attentive.
January 12, 2014
Rated

2.0

out of

5.0
 by
QiMa
If you are sensitive to smoke stay away
Front desk refused to handle people smoking in and near this non smoking hotel. Smoke filled my room and the hallway. Awful service.
January 11, 2014
Rated

1.0

out of

5.0
 by
Bdj1
Best part was location...
After location, was quite poor. I was there about 45 days on business. Was told I would get breakfast for $7, but not told I would need a coupon each meal. Many meals were wrong. When they bought me the next meal, was served chicken instead of fish. Told there was no laundry at the hotel, spent to much time having to go out to wash clothes, only to find out there was laundry available at the end of my stay. Told there were no refrigerators available, only to find out at the end of my stay and spending over $500 in food at hotel and probably more outside of the hotel, that indeed refrigerators were available. Wanted to add another room at the extended rate we had, only to be told no. Asked to speak with the person in charge and I was told they could offer that, only to never be allowed to speak with that person. No idea if the person in charge ever got the message. Beds were horrible. Sleep number bed was uneven and defective. Beds that were in the room we changed into were not comfortable at all. Front desk, with the exception of the man overnight, was horrible. Acted as if they did you a favor for speaking with you. The best part was the location. Take location away and it was lower than a low end hotel. Clean, but lacking simple amenities. At the end of my stay the GM offered 100 off my month and a half stay and a gift card for food. Nobody in my party was happy with their stay, even though they did not have to pay a penny.
January 9, 2014