Skip Navigation
English
|
|
|
|

Sign In

Book online or call: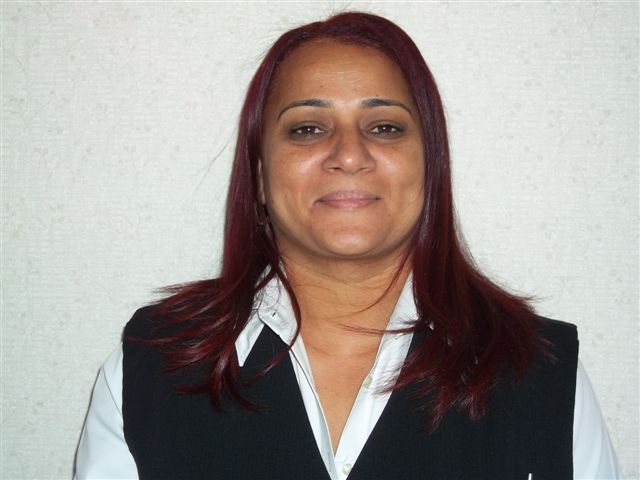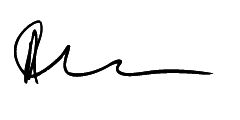 Insider Tips
LOCAL CULTURE
COUNTRY CLUB PLAZA
The Spanish architecture mirrors that of beautiful Seville, Spain, which is Kansas City's sister city.
LANDMARK ELEGANCE AT KANSAS CITY'S BEST ADDRESS
This luxury hotel is a modern landmark in Kansas City, the City of Fountains. Just steps from the hotel, the Diana and Cherubs fountain greets you at historic Country Club Plaza, where Seville-inspired architecture houses exclusive boutique shopping over 15 blocks. This luxury hotel in Kansas is well appointed, offering beautifully designed suites, an outdoor pool and elegant Oak Room Bar where guests can enjoy stunning views of the Plaza and live music five nights a week.
HOTEL HIGHLIGHTS
Restaurant & Lounges

The Oak Room Restaurant offers breakfast, lunch, and dinner seven days a week. Enjoy attentive service and a great view of the Country Club Plaza ...

Amenities & Services

Our fitness centre is open 24 hours so you can work in a workout whenever it works for you. We offer a range of cardiovascular equipment, free wei...

SPECIAL PACKAGES

There's always something special happening at an InterContinental hotel. Whether you are looking for a fun-filled getaway or a place to host your n...
Kansas City At The Plaza
401 Ward Parkway
Kansas City , MO , 64112
United States
Front Desk +1-816-7561500
Languages spoken by staff
English, Spanish
Pet Policy
Small pets under 25 pounds are allowed with 25 dollar nonrefundable cleaning deposit. Pets left unattended must be in a kennel. Guest will be held responsible for noise or other complaints about their pet.
Pet Fee $25.00 per night
CHECK-IN

3:00 PM

CHECK-OUT

12:00 PM

Late Check out Available
Accessibility
Service animals allowed
15 Room(s) with Accessibility Standards
Parking
Guest Reviews
Rated

4.0

out of

5

 by

156

reviewers.
Rated

5.0

out of

5.0
 by
Donald61
Great servise friendly staff
enjoyable and relaxing will stay here upon next visit and will tell others that will travel to KC
February 2, 2014
Rated

5.0

out of

5.0
 by
B___
Comfortable and extremely affordable
I just loved the sleep number bed and the food. I would return. I recommend the place.
January 31, 2014
Rated

4.0

out of

5.0
 by
JCMO
nice stay
Everything went without a hitch -- accommodations were clean, great bed, room was quiet and I got good rest. I will stay again. I have family in the area and having this hotel nearby will allow me to visit more often.
January 29, 2014
Rated

4.0

out of

5.0
 by
Firepara1058
Great service
The hotel is well maintained. The staff was very nice and made me feel welcome.
January 26, 2014
Rated

4.0

out of

5.0
 by
Oveson
Great service bed not so comfortable
I stay at the Crowne Plaza frequently and I love everything about the hotel except for the beds. The beds are a sleep number brand and I can never get them adjusted to a comfortable level for me personally. Other than that I love the restaurant and bar in the hotel and all of the other amenities. This place is a great value for what you are getting and I will continue to stay there when I am in the area.
January 23, 2014
Rated

4.0

out of

5.0
 by
Bennito33
Comfortable beds
Overall experience was very good . Courtious hotel staff , nice comfortable beds and pillows , Good quality breakfast buffet .
January 13, 2014
Rated

5.0

out of

5.0
 by
michigangirl
Comfortable room/ nice breakfast
Stayed here for two days for business. Didn't spent much time in hotel nor use pool/fitness center, etc. so can't comment on those, but the breakfast we good w/ a number of hot as well as cold options. Staff at breakfast were very friendly and attentive.
January 12, 2014
Rated

2.0

out of

5.0
 by
QiMa
If you are sensitive to smoke stay away
Front desk refused to handle people smoking in and near this non smoking hotel. Smoke filled my room and the hallway. Awful service.
January 11, 2014
Rated

1.0

out of

5.0
 by
Bdj1
Best part was location...
After location, was quite poor. I was there about 45 days on business. Was told I would get breakfast for $7, but not told I would need a coupon each meal. Many meals were wrong. When they bought me the next meal, was served chicken instead of fish. Told there was no laundry at the hotel, spent to much time having to go out to wash clothes, only to find out there was laundry available at the end of my stay. Told there were no refrigerators available, only to find out at the end of my stay and spending over $500 in food at hotel and probably more outside of the hotel, that indeed refrigerators were available. Wanted to add another room at the extended rate we had, only to be told no. Asked to speak with the person in charge and I was told they could offer that, only to never be allowed to speak with that person. No idea if the person in charge ever got the message. Beds were horrible. Sleep number bed was uneven and defective. Beds that were in the room we changed into were not comfortable at all. Front desk, with the exception of the man overnight, was horrible. Acted as if they did you a favor for speaking with you. The best part was the location. Take location away and it was lower than a low end hotel. Clean, but lacking simple amenities. At the end of my stay the GM offered 100 off my month and a half stay and a gift card for food. Nobody in my party was happy with their stay, even though they did not have to pay a penny.
January 9, 2014
Rated

4.0

out of

5.0
 by
dgrejemo
Crown Plaza
Great family friendly hotel. Poll area and Hot tub are close to the rooms, clean.
January 6, 2014
Rated

5.0

out of

5.0
 by
Shotdrinker
New Years Eve
as usual we are locals and we come every New Years Eve. The kids love it and its very family oriented. My favorite staff would have to be Jerry.. because he knows how to run his business...then it would be Scott... he knows if there's a maintenance problem it will get taken care of asap.....then theres Darnell i think the security officer with the gold tooth.... I observe him walking around and making sure he's doing his job.....and of course I can't leave out Shelly... I just met her and apparently this was her first year there for NYE I'm sure it seemed a little overwhelming for her however she handled it very well....its always a pleasure to see the staff socializing with the guest rather than sitting in an office not knowing what's going on... II honestly think overall the years I've been there this year was really great and well-organized... see you next year...... not actually I'll see you in March for spring break.....
January 4, 2014
Rated

5.0

out of

5.0
 by
Hydehockey923
Perfect!
We were in town for a hockey tournament and this hotel bent over backwards to make our stay a complete success! From the dedicated wing in the hotel, to breakfast, to the common areas, every part of this hotel was fantastic! There were 3 hockey teams in the hotel (ages 9-11) and it was big enough to absorb the noise and craziness of people coming and going. The atrium is a great place to hang out and watch TV and have some drinks. The pool and hot tub was small but sufficent. The bar/restaurant served great grilled cheese and burgers for the kids. The adults didn't love the beds, but the kids did (they were sleep number). The staff was pleasant and accomodating. Highly recommend this hotel!
January 3, 2014
Rated

4.0

out of

5.0
 by
HIEFAN1
Great location and hotel, very uncomfortable beds.
Loved the hotel and location and staff!! The "pump up" beds are very uncomfortable.
January 2, 2014
Rated

2.0

out of

5.0
 by
TheSignodeGuy
Seen better days.
I have stayed at a few Crown Plazas that are very nice. This location has seen better days. It is obvious that it has been renovated. The old adage "you get what you pay for" holds true here. I gave it an excellent value because they only charged 5000 reward points for a stay. If they charge more in the future, look elsewhere. My credit card was charged $25.00 even though I used points. I had to call and get them to reverse the charge. Not a place I'd stay again.
December 31, 2013
Rated

5.0

out of

5.0
 by
feverpitch92
I love this hotel
When I visit the Kansas City area, I always stay at this hotel!! It is a great place to stay, the staff is great, the place is always clean, and they have very comfortable beds!!
December 26, 2013
Rated

5.0

out of

5.0
 by
jfmariahc
Superb Quality and Staff
This is really a great hotel! The front desk people are simply amazing and really go out of their way to ensure that you are taken care of! I recommend this hotel to anyone looking for a nice stay and a staff that really cares about their guests!!
December 23, 2013
Rated

5.0

out of

5.0
 by
wadakat
Relaxing time
We wanted to have a quiet time and to sleep on the "sleep number" beds. Both were accomplished. Quiet and restful!
December 21, 2013
Rated

5.0

out of

5.0
 by
CSE25
Good Nights Sleep
Very comfortable beds, almost too comfortable, I didn't really want to get up! Nice facility with everything you need in one place. Very close proximity to many stores, restaurants, and Oak Park Mall.
December 10, 2013
Rated

3.0

out of

5.0
 by
DTNebraska
Very uncomfortable beds
I would think this would not likely happen again, but unfortunately for us the Sleep Number bed malfunctioned. It completely deflated and would not correct itself. It was the most painful night I ever had. I selected this hotel because I wanted my wife to experience quality accommodations. I don't think inflatable beds are the way to go for a hotel, and certainly not double beds...Queen beds should be expected. They said they would reimburse the points but I am not holding my breath waiting on it. Other than this, the staff are friendly and it is generally a good hotel.
December 4, 2013
Rated

5.0

out of

5.0
 by
csk51
Great Value and Service
Best thing about this hotel is the staff! Friendly and knowledgeable staff at check-in and check-out. Recognized as a IHG rewards member. Great service at breakfast by Ramon and the buffet was wonderful. This hotel has lots of common areas for relaxing and gathering with friends or family. We took advantage of the indoor pool and hot tub. The rooms are not large but they are very clean. We would definitely stay here again.
December 1, 2013
Rated

2.0

out of

5.0
 by
SevereChase
Sub Par
Chose this location merely due to it's low Points rate and its proximity to my destination, that being said it was clear why they offer such a low points rate for a stay here. Very old hotel with marginal attempts to keep it updated, upon arrival the entrance was filled with obnoxious drunks, not the hotels fault, though this crowd and events that sub par venues tend to draw, fortunately the front desk was courtesy enough to offer a room away from the lobby and drunkenness, which was appreciated. The lobby was nice and clean, though the exterior both upon arrival and departure was littered with countless cigarette butts and trash. The rooms are VERY dated and extremely small with very low ceilings, the room was littered with flies bouncing around in the lamp shades, and unfortunately the in room amenities are very limited; at least they offer fridges, but they're wheeled to you're room and at a rate of $10 a night. Bathrooms match the rest of the room and are the smallest I've seen. The beds are not only unbelievably uncomfortable, but also are very small, the double-bed rooms contain 2 small single beds, not the queen size you see at most other hotels. The breakfast buffet was cold and sub par of what is normally offered complimentary at even a HIE. Overall this obviously was once an ok hotel, but it's not up to todays standards, at least not what I expect from an IHG brand in a metro area. Plenty of other locations nearby, including better preforming IGH brands, staying here is really unnecessary.
November 27, 2013
Rated

3.0

out of

5.0
 by
Jones7a
Very odd Layout, clean rooms, tiny bathroom, annoying internet, great breakfast
I stayed here for 2 nights in Nov. 2013. Pros: - Good location - close to interstate - Breakfast was very good - Onsite dining - it was also very good - clean rooms - good water pressure Cons: - Internet - in order to get connected, you had to watch a video/advertisement - it was a short video but it was still annoying - no major perks for Platinum members (was told Thank you and given a bottle of water) - extremely odd layout - to get to my room I had to go through 2 doors. (sort of felt like a Navy ship). :) - overall service / friendliness wasn't as great as other CP's All in all, I would stay here again because CP is my favorite brand and I am loyal to IHG. But I have stayed in much worse CP's and several that are much nicer.
November 25, 2013
Rated

5.0

out of

5.0
 by
Lsuph
A wonderful 2 day experience
We were staying on reward points the staff treated us the same the room they gave us was clean and roomy the complimentary breakfast was tasty and ran very professionally we ate one night in hotel bistro the food was great overall wonderful experience would definitely stay again
November 23, 2013
Rated

5.0

out of

5.0
 by
Sharon41
Comfortable bed and great service.
Breakfast buffet was outstanding. Courteous service when checking in and out. Friendly staff both in restaurant and front desk. Manager exceptional.
November 19, 2013
Rated

5.0

out of

5.0
 by
Huskerihg
Romantic weekend
Went for anniversary and shopping . Stayed in 1 bed suite. Nice room with skylights and large 2 person tub. Room was clean. Bed was comfortable (adjustable). We enjoyed fast and decent room service for breakfast. Close to great shopping. Friendly and accommodating staff.
November 15, 2013
Rated

5.0

out of

5.0
 by
Finewine1
Staff makes the experience!
From James at reception to the thorough housekeeping by the young lady whom I did not get the chance to thank personally, all made our stay perfect.
November 3, 2013
Rated

5.0

out of

5.0
 by
Hayes20
Honeymoon
My husband and I stayed at this hotel on our honeymoon and we were very impressed. The gentleman at the front desk was very professional and helpful. We went to the bar that evening and the bartenders were very funny and friendly. The hotel was clean, and the beds were soft. It was a really great experience. I will recommend this hotel to anyone that comes in town.
October 30, 2013
Rated

5.0

out of

5.0
 by
LizAug2013
Family Lodging
We gathered from across the states to bid farewell to Dad/Grandpa in hospice. God blessed us with actually allowing us to say goodbye to him. We then added more family to our reservations to attend Dad's funeral. We all would like to thank the staff at Crowne Plaza for accommodating all our needs. (i.e. baby crib, razor, etc, - you name it, we needed it.) We especially thank Brian, Paula & Ryan. Thank you to the entire staff at Crowne Plaza, Lenexa.
October 28, 2013
Rated

3.0

out of

5.0
 by
BobbiSpringfield
Expected a little more.
Our experience was ok. For it being a Crowne Plaza I expected a little more. The room was ok except for the old television. The picture quality was pretty snowy so hard to watch. I noticed that the other rooms had nice flat screen TVs so not sure why we got the dud. The swimming are was very nice except the pool was a little cold. The hot tub was excellent. The employee at the front desk was excellent. Overall it was nice just expected a little more in some areas.
October 23, 2013
Rated

3.0

out of

5.0
 by
DMCollins
Thumbs down on Sleep Number Beds
I didn't realize when I made our reservation that the hotel had Sleep Number beds. I didn't sleep a wink. They're impossible to get comfortable on. These things are not much more than a glorified air mattress. Never again. But the hotel was nice, the room was clean, the staff was excellent and breakfast the next day was great. But I'll never stay in another property with a Sleep Number bed.
October 23, 2013