Skip Navigation
English
|
|
|
|

Sign In

Book online or call: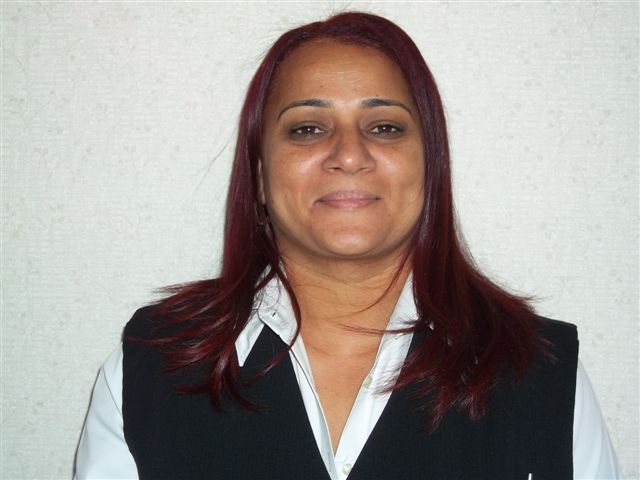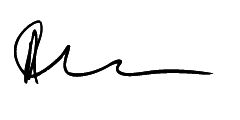 Insider Tips
LOCAL CULTURE
COUNTRY CLUB PLAZA
The Spanish architecture mirrors that of beautiful Seville, Spain, which is Kansas City's sister city.
LANDMARK ELEGANCE AT KANSAS CITY'S BEST ADDRESS
This luxury hotel is a modern landmark in Kansas City, the City of Fountains. Just steps from the hotel, the Diana and Cherubs fountain greets you at historic Country Club Plaza, where Seville-inspired architecture houses exclusive boutique shopping over 15 blocks. This luxury hotel in Kansas is well appointed, offering beautifully designed suites, an outdoor pool and elegant Oak Room Bar where guests can enjoy stunning views of the Plaza and live music five nights a week.
HOTEL HIGHLIGHTS
Restaurant & Lounges

The Oak Room Restaurant offers breakfast, lunch, and dinner seven days a week. Enjoy attentive service and a great view of the Country Club Plaza ...

Amenities & Services

Our fitness centre is open 24 hours so you can work in a workout whenever it works for you. We offer a range of cardiovascular equipment, free wei...

SPECIAL PACKAGES

There's always something special happening at an InterContinental hotel. Whether you are looking for a fun-filled getaway or a place to host your n...
Kansas City At The Plaza
401 Ward Parkway
Kansas City , MO , 64112
United States
Front Desk +1-816-7561500
Languages spoken by staff
English, Spanish
Pet Policy
Small pets under 25 pounds are allowed with 25 dollar nonrefundable cleaning deposit. Pets left unattended must be in a kennel. Guest will be held responsible for noise or other complaints about their pet.
Pet Fee $25.00 per night
CHECK-IN

3:00 PM

CHECK-OUT

12:00 PM

Late Check out Available
Accessibility
Service animals allowed
15 Room(s) with Accessibility Standards
Parking
Guest Reviews
Rated

4.6

out of

5

 by

192

reviewers.
Rated

5.0

out of

5.0
 by
red1942
A place of comfort during a difficult time
My husband was having surgery at KU Med. We are not familiar with Kansas City so found the closest place to stay. I was blown away by the compassion and helpfulness of the staff. Not only was it within walking distance of the hospital, next door was a store to get beverages and other items needed. A coin operated washer and drier was available on the floor we stayed in. If I had researched all the motels and hotels in the area I could not find one that met our needs better than this did.
June 4, 2014
Rated

5.0

out of

5.0
 by
weberfamily
Its a Holiday Inn Express
This hotel lives up to our expectations as we have come to know in a HI Express. Our family takes several mini-vacations a year and typically stay at IHG hotels. There was plenty of room for the 5 of us and the breakfast was excellent as usual. The pool is a bit on the small side and is only 3 ft deep, but was warm and the kids loved it. The room was not the quietest, but we left the fan on the A/C running as white noise to mask the noise from outside and other rooms. Overall, good experience and would stay here again if we're in the area.
June 2, 2014
Rated

5.0

out of

5.0
 by
Garbini
really nice
This property is new, very clean and staff are exceptional. It is in a clean and safe neighborhood, close to the Plaza, downtown, Oklahoma Joe's BBQ and many other KC spots. And right at the medical center. And the KC Royal's Kauffman stadium is fairly close. If this is the part of town you need to be, I can assure you this is a great place to stay.
June 2, 2014
Rated

1.0

out of

5.0
 by
Len50
Staff good-Management Poor
My stay was marred by the management practices. I was given a confirmed reservation through Holiday Inn Express online. However, that rate was not honored upon arrival, nor was the overcharge corrected when brought to the attention of the front desk on departure. Otherwise the hotel itself was reasonably good, except for the noise and vibration of mechanical equipment. The cleaning and breakfast staff were helpful and courteous. and the room was in good condition.
May 31, 2014
Rated

5.0

out of

5.0
 by
FeisFun
Faith has been restored in the IHG brand, HIE at KU Med is Fantastic
This is place is fantastic. OMG! Such an overall enjoyable experience! The ONLY improvement is better signage to find the front desk which is tucked in on the 2nd level. Small signs, but when dealing with elderly family members that have poor eye sight big is better. The hotel is spotless. Cleaning staff was incredible and everyone we interacted with was extremely friendly, helpful and concerned about every detail of the stay. Breakfast was very nice and we hung out in the breakfast eating area quite often as it was very comfortable. Now, for us it wasn't a big deal, but the pool is shallow. It is still nice to relax in, but was surprised by it only being waist deep. It was close to a lot of fast food, Applebee's just down the street, Oklahoma Joe's only 5 minutes away (if in KC, you have to go for the food and experience), KU Med Center across the street. Middle Class Income neighborhood. Felt safe and secure the entire time plus there was onsite security. I would recommend this place in a heart beat.
May 28, 2014
Rated

5.0

out of

5.0
 by
Dkrames1
Very surprised
We were very surprised at the quality of the bedrooms and the hotel in general. There was ample parking with no problems in an area where parking is scarce. This was well worth the price!
May 20, 2014
Rated

5.0

out of

5.0
 by
LTLT
Excellent
Enjoyed large tv selection, excellent pillows and quite room. LT
April 27, 2014
Rated

5.0

out of

5.0
 by
jrthomas7587
Excellent Staff!
We stayed an entire week off and on at the Holiday Inn Express-KU Medical Center. Amy, the front desk representative, was the sweetest and most sincere employee I have ever met. She was so accommodating to our needs and was always so polite. Miss B took care of nutrition in the mornings we were there and she was so full of life and throughouly enjoyed her job. She brightened my day each time I went down for breakfast. It was so uplifting to walk into a facility where the employees enjoyed their job, remembered your face, and had such gratitude. They were all wonderful, especially those two!
April 24, 2014
Rated

4.0

out of

5.0
 by
Jim358
Great location Slow Wi Fi
The only real complaint I have is the slowness of the Wi-Fi and wired connections for the Internet. I was there for business and their Wi Fi connection is dreadfully slow. The rooms were clean and plenty of parking spaces out back.
April 16, 2014
Rated

5.0

out of

5.0
 by
Masser3
Quality & convenience
We stayed @ this location to be close to KU Medical center. The outstanding customer service provided by Amy at front desk & Mrs. B - during breakfast helped make our stay less stressful & more enjoyable. Definitely will recommend this Holiday inn & plan to stay here again. Thank you!
April 14, 2014
Rated

2.0

out of

5.0
 by
family memeber
front desk service
I contacted this hotel to make my reservation. I wanted to verify the distance from the hospital to the hotel and a possible walkway. They shared with me they had a walkway to the hospital and that we could park in their lot and use this walkway not needing to drive once we arrived. When checking into the hotel we found out the walkway was only available from 7 AM to 5 PM, however walking was very easy and convenient. When checking into the hospital they did not recommend walking back to the hotel, but to use hospital security to get back to the hotel. The hotel did seem to have 24 hour security on their property. I was disappointed in how I was misinformed. I used my car and traveled back and forth to the hospital but could have done this from any hotel. I had 3 experiences with front desk staff, 2 in person and 1 on the phone. I felt I only had 1 experience with accurate information.
April 3, 2014
Rated

4.0

out of

5.0
 by
ms7165
KU
Convenient location, clean. We had 2 rooms and the shower heads in both were badly in need of replacement. This was without question the nosiest hotel I've ever stayed in, doors crashed closed and shook the entire floor. Forget going to sleep before midnight unless you can sleep thru the noise.
March 31, 2014
Rated

4.0

out of

5.0
 by
mrsfowler
short pool hours
The beds were comfortable and the hotel was very clean. But the pool closed way too early. We were there after a cheer competition and my girls didn't get to go swimming because of the pool hours. But overall, it was a nice stay.
March 12, 2014
Rated

1.0

out of

5.0
 by
Wib1
Pool was only 3ft deep, Expressed displeasure and staff was uncooperative
When I made this reservation I asked specifically about how the pool was because I was bringing my kids and that is the main thing we do is swimming for fun. We got settled in and went swimming and realized they barely even had a pool. It was like three feet deep. What a joke. So I spoke to the front desk and spoke to holiday in express about switching hotels and I was told we couldn't switch without paying for the night because we had been there for a couple hours. The front desk seemed to be very unwilling to help or budge on anything. If they would have just told me how the pool was when I made the reservation I would not have stayed there. What is the point of asking these questions when they don't give you honest answers. The front desk could have been helpful or made us feel like our problems mattered at all.
March 10, 2014
Rated

5.0

out of

5.0
 by
Charlie26
Convenience to KU Med Center
I had surgery planned for 5:30 a.m. check in the next day, so I wanted my family to have a safe haven for not only the night before but for the day of the surgery. The Holiday Inn at the KU Med Center was just the answer. All of us stayed in two rooms the night before the surgery, and the next morning, we had no problem checking in at admissions since the hotel was literally right across the street. We drove to the parking garage given the sub zero temperatures, but at 5:30 a.m. there were no problems finding a parking space. The next day, rather than wait in the crowded waiting room during the operation which lasted over 4 hours, my family could "retreat" back to the hotel and rest there until the surgery was complete. The hotel arranged for a late check out (since we were priority club members) so my family had until 2 p.m. to use the hotel facilities (including the free breakfast) during my operation. I got a "thumbs up" on the operation AND the accommodations. Success.
March 7, 2014
Rated

5.0

out of

5.0
 by
butterfly1952
recliners in handicap room
With this hotel being across the street from KU Medical center - there should be recliners in the handicapped room. There are many medical problem that make it mandatory for them to sleep in a recliner. PLEASE check into this. thank you
March 6, 2014
Rated

4.0

out of

5.0
 by
SouthTraveler2
Great short stay
Great short stay at this hotel for a visit to the nearby hospital. Enjoyed the tall shower head.
February 27, 2014
Rated

1.0

out of

5.0
 by
midwest equipment steve
weekend of february 22nd 2014
I signed an agreement that I would have no parties, not be disruptive and all that. nearly half the night I had to listen to a bunch of drunk people in and out of rooms and up and down the hall. then at 8:20 sunday morning the cleaning crew was beating on doors seeing if you were in there and cleaning rooms that were unoccupied. it sounded like they cleaning lady was remodeling in the room next to me. Horrible experience! So much for sleeping in and relaxing
February 26, 2014
Rated

2.0

out of

5.0
 by
Edwardmc
Worst hotel experience
I was staying in hotel while a family member was hospitalized next door. As if having so much on my mind dealing with life threatening illness wasnt bad enough, having so many problems at hotel didnt help. 1st. The rooms were filthy. Sticky all over counter, floors never seemed to be vacuumed. 2nd. I extended my stay on first night only to be told at 11pm that evening that my room was gone. So instead of 3 rooms we all had to share 2. 3rd. A drunk man hit my truck and fellow guest in parking lot. After questioning him i went to bed and he proceeded to beat the door down several times. I called security but nothing was done. Several times i requested to speak to manager on duty. After 4 days there still wasnt a manger on duty, thats no way a hotel should be ran. I spent over 50,000 points and over $300 during the course of my stay. Believe me if there was another close hotel i gladly would have moved. I have never had a worse time at a hotel especially when i had enough goin on that i shouldnt of had to deal with so many issues especially being a gold almost platinum ihg member. Im very disappointed and unhappy.
February 24, 2014
Rated

5.0

out of

5.0
 by
Jaketd
Great Stay
This was my second stay in three months due to surgery and follow up procedures. The staff is courteous and professional. Rooms are clean, beds are very comfortable, and a nice variety of items for breakfast is provided. This is a "in town" hotel and if you are staying on the street side you may get some traffic noise but for me was not enough to hinder relaxing and sleeping. I am very pleased with the hotel and will be staying here for future visits.
February 23, 2014
Rated

5.0

out of

5.0
 by
TerryLT
BEST STAFF OF ANY HOTEL IN KC!!!
The entire staff makes you feel welcome from the time I call to make a reservation and to the time I depart!!! The entire staff is a true asset to Holiday Inn, and I nothing but positive comments to say about the staff and service!!! I wish all my stays were as great as my stay here!!!!
February 10, 2014
Rated

5.0

out of

5.0
 by
spur_cow
Great stay!
We stayed one night due to having an early morning appointment at KU. The rooms were clean, the beds comfortable, and the breakfast was delicious. We were very pleased with the hotel and will be staying here for future visits. Cons: We were on the 3rd floor and could hear all of the traffic outside of our window. Next time, we will ask for a fan to help block out some of that noise.
February 10, 2014
Rated

5.0

out of

5.0
 by
Rickjjr
Surgery
After my Surgery I had to remain in the area for a week or more and it was pleasant to stay at Holiday Inn Express, it had everything you need. The beds were very clean and I had no problems getting a good night sleep. Thank you for such good service.
February 9, 2014
Rated

4.0

out of

5.0
 by
JayhawkerKZ
Close to Medical center
Within walking distance to the KU Medical Center. Clean and comfortable rooms.
February 6, 2014
Rated

4.0

out of

5.0
 by
brad A
comfortable bed
Overall my stay was very enjoyable. Had to have my key card reprogramed a couple times they didnt want to seem to work in the elevator. My biggest problem was housekeeping was kinda rude and they knocked on my door three times to see if i had checked out yet when i clearly told them the first time i wouldnt be checking out til noon
February 5, 2014
Rated

3.0

out of

5.0
 by
wingman47
Noise from traffic bad
Was not given a upgrade even though the hotel was 1/2 full. I was placed on the side of the hotel with all the traffic. Will not stay at this motel again.
February 3, 2014
Rated

5.0

out of

5.0
 by
WildcatCountry
Great Experience
My father and I stayed while my mother was in KU Med for 3 days. We thought we were going to get to leave after 2 nights but had to stay for one more and they were so good about getting the same room back for us as I just called from the hospital. Everyone we worked with was very helpful and so nice from reservations at the beginning till the end. Beds and pillows were so comfortable that even though we had a lot on our minds, we could still relax and get some sleep. The extra savings for having someone in the hospital was super nice and unexpected. Thank you!
January 30, 2014
Rated

5.0

out of

5.0
 by
HIEFAN1
Great Hotel!
We really enjoyed our one night stay at the Kansas City KU Medical Center Holiday Inn Express. One of the nicer HIE I've stayed in and the hotel staff - especially Ms B - were great! Thank you
January 29, 2014
Rated

4.0

out of

5.0
 by
Srtravelers2
Dependable place to stay
We have stayed here many times and expect to in the future. Easily located to medical facilities needed for me. We did enjoy our stay, as usual, with one exception. We had adjoining rooms and the second room smelled of what I thought was cigarette smoke. After a few minutes, we thought it too sweet for cigarette smoke - maybe pipe tobacco. Not an unpleasant smell but it was not welcome in a hotel setting. We contacted the night manager and he came to verify what we were smelling and thought it might be pipe smoke. He thanked us for alerting him, offered to have us change rooms and was off to tend to more business. We always rest very comfortably in this hotel. Even with it being just steps from medical complexes, we never hear the sirens at night. The breakfast was average but I tell you, Miss Bea is your hidden gem. She consistently greets us like family and recognized us this trip, gave us a hug and helped me with my breakfast plate as I use a cane. She is so bubbly and coming to this hotel for our medical purpose, we truly need her personality in the morning. It just seems to set our day. She is kind and gives from the heart. I certainly hope she is well taken care of by HIE.
January 16, 2014
Rated

4.0

out of

5.0
 by
Josh76
NYE Experience
Overall I thought this was an excellent property, location, and stay. My only qualm was that they ended breakfast too early...especially on New Years Day. I did not expect a parade, or pay for a NYE Bonus Package, but if the breakfast station could have stayed open an extra hour for the NYE patrons, that would have made it a 5 star experience. Thankfully there was a 7-11 downstairs and got a quick breakfast fix before heading home.
January 6, 2014