Skip Navigation
English
|
|
|
|

Sign In

Book online or call: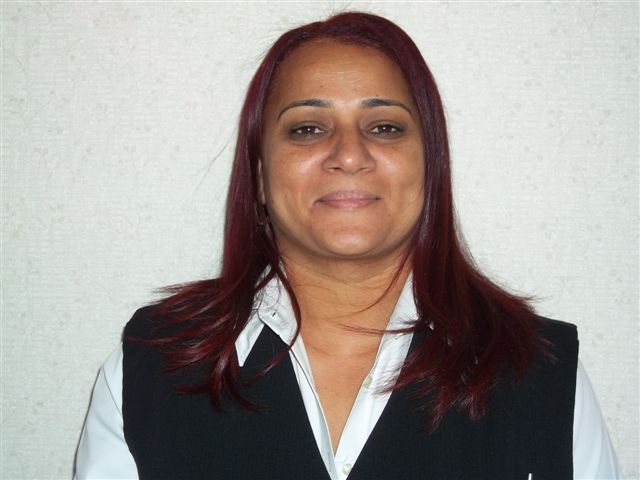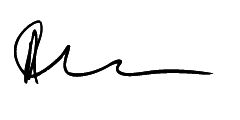 Insider Tips
LOCAL CULTURE
COUNTRY CLUB PLAZA
The Spanish architecture mirrors that of beautiful Seville, Spain, which is Kansas City's sister city.
LANDMARK ELEGANCE AT KANSAS CITY'S BEST ADDRESS
This luxury hotel is a modern landmark in Kansas City, the City of Fountains. Just steps from the hotel, the Diana and Cherubs fountain greets you at historic Country Club Plaza, where Seville-inspired architecture houses exclusive boutique shopping over 15 blocks. This luxury hotel in Kansas is well appointed, offering beautifully designed suites, an outdoor pool and elegant Oak Room Bar where guests can enjoy stunning views of the Plaza and live music five nights a week.
HOTEL HIGHLIGHTS
Restaurant & Lounges

The Oak Room Restaurant offers breakfast, lunch, and dinner seven days a week. Enjoy attentive service and a great view of the Country Club Plaza ...

Amenities & Services

Our fitness centre is open 24 hours so you can work in a workout whenever it works for you. We offer a range of cardiovascular equipment, free wei...

SPECIAL PACKAGES

There's always something special happening at an InterContinental hotel. Whether you are looking for a fun-filled getaway or a place to host your n...
Kansas City At The Plaza
401 Ward Parkway

Kansas City

,

MO

,

64112

United States

Front Desk

+1-816-7561500
Languages spoken by staff
English, Spanish
Pet Policy
Small pets under 25 pounds are allowed with 25 dollar nonrefundable cleaning deposit. Pets left unattended must be in a kennel. Guest will be held responsible for noise or other complaints about their pet.
Pet Fee $25.00 per night
CHECK-IN

4:00 PM

CHECK-OUT

11:00 AM

Late Check out Available
Accessibility
Service animals allowed
15 Room(s) with Accessibility Standards
Parking
Guest Reviews
Rated

4.6

out of

5

 by

211

reviewers.
Rated

4.0

out of

5.0
 by
snowmanlover40
Nice hotel
Hotel is very nice, great location for doctor appointments. The breakfast could be improved, the biscuits were very hard and have been each time we've stayed.
June 24, 2014
Rated

5.0

out of

5.0
 by
Tedinski
Great staff
Great staff at this location. I was very happy with their attention to detail. Everyone went above/beyond the simple things. I was a little bit concerned about the security staff in the hotel area... why was this necessary? that worried me. BUT: no problems at all while I was at the hotel, so that's good.
June 21, 2014
Rated

5.0

out of

5.0
 by
Unbound Traveler
Great location, comfortable and modern property, great service
My expectations were exceeded and the front-desk staff were friendly, welcoming, and helpful. I'm looking forward to my next visit. When visiting, don't miss out on Oklahoma Joe's BBQ for an authentic local Kansas City BBQ experience!
June 19, 2014
Rated

4.0

out of

5.0
 by
Kansas girl
Comfortable, clean, and good staff.
The room was larger then most and very pleasant. I liked the room darkening curtains. The beds were comfortable and the hotel was quiet. The free wifi is a plus. The coffee and breakfast were good. However, the room did not have enough fresh air and the cleaning compounds made the room smell bad.
June 18, 2014
Rated

4.0

out of

5.0
 by
JB-WV
A bit pricey, but quiet, comfortable, and convenient to attractions and med center.
New property (2012). Roomy, comfy bed, great view, street level shops (5 Guys; 7-11), adequate parking, and three adjacent fast food restaurants. Very helpful, friendly desk and service staff. Small indoor pool and exercise room. A bit pricey but located across the street from the KU Med Center (reduced rates for families?) and near 39th Street shops & restaurants, Plaza, SW Boulevard, and downtown. Minor complaints: dim lighting (for reading), tiny waste baskets, and check-in desk one level up from street level. Nearby Oak Tree Inn less expensive, but usually booked up for that reason.
June 18, 2014
Rated

5.0

out of

5.0
 by
SheShe49
close to KU Medical Center ...... BUT
Over three days, we had appointments at KU Medical Center. From Missouri, we traveled to the hotel by taxi. Advertised as "across the street" from KU Medical Center, the hotel is NOT directly across the street. It's about a block away, a loooooong block for someone that is pushing their husband in a wheelchair (which I couldn't do). Thank God for MAGGIE, the front desk receptionist. Maggie provided us with a local taxi service that would take us around the block over to KU Medical Center for a very reasonable fee, for the three days. A recliner in the room would have been helpful. Our room was quiet, large, and very comfortable. LOVED the choice of Firm or Soft pillows that were on the beds. The housekeeping service is excellent. Due to his current health situation, my husband is cold-cold all the time. Upon request, two nice heavy comforters were brought to the room for my husband. I, in turn, am always hot-hot (not as in good looking, haha). Upon request, a nice box fan was brought to the room for me. Thank you so much. For three days, since we had to be at the hospital every morning, AT THE CRACK OF DAWN, we were unable to experience the free breakfast. (insert frownie face here) Hopefully, our next stay, we will get to try the free breakfast. The hotel having a restaurant and a convenience store next door, yes they ARE next door, was WONDERFUL. Guess that's about all we have to say about our FIRST (but hopefully not last) stay at your hotel.
June 16, 2014
Rated

5.0

out of

5.0
 by
DetroitRocks
Would recommend if in area.
If I had to pick something to complain about it would be their complementary razor was unusable for shaving And no single serve regular creamers for coffee. They are doing good if that is all I could find to complain about!
June 16, 2014
Rated

5.0

out of

5.0
 by
TimC76
Clean Facilities and Excellent rooms
This was an excellent stay and recommend this hotel to anyone. It is in a good location and the parking is easy to get in and out of. The rooms are extremely clean and comfortable. Excellent staff and can't beat a free breakfast. Definitely will stay again.
June 13, 2014
Rated

5.0

out of

5.0
 by
Grande Papa
Big Picture: Holiday Inn KC Medical Center Location
I have traveled to every major city in the U.S. and stayed in every categorical hotel from high end to budget. The Kansas City KU Medical Center was simply first-rate: my kind of hotel. My wife and I stayed with our grown children at the hotel so we occupied 3 rooms for multiple days. The comfort, amenities, breakfast, and most of all the cleanliness and "can do attitude" of the staff were excellent. Your staff made me believe in the hospitality service industry once again. Vanessa G. was extra helpful: she is a keeper... She solved unsolvable conflicts and challenges for us. I finally felt that it was worth being an IHG Priority Club member based on content deliverables... You can count on us being Holiday Inn fans. Noe-Pablo
June 12, 2014
Rated

5.0

out of

5.0
 by
Fisherman14
enjoyed KU Medical
The Holiday Inn Express and Suites Kansas City KU Medical Center was perfect for my stay in Kansas City. It was convenient for my activities, clean, comfortable, friendly, and easy to access.
June 12, 2014
Rated

5.0

out of

5.0
 by
Ansky
Excellent Stay
Hotel was extremely nice, more than what I expected. Room was very spacious for 4 people and quiet. Very clean, housekeeping was very courteous when I needed some extra towels. Five Guys hamburger restaurant right below the hotel good for a quick bite to eat and a 7 Eleven also right below the hotel. Our room faced the street and there was no street noise. Beds were comfortable, plenty of TV channels to choose from. Pool was comforting although small, but still nice. Close to Country Club Plaza and a variety of restaurants just around the corner. I will definitely stay here again next time I'm in the KC area.
June 11, 2014
Rated

5.0

out of

5.0
 by
Julie L
Very clean and comfortable
The guest room was exceptionally clean and comfortable. The business center was well stocked and efficient internet was provided. The staff were knowlegeable, helpful and friendly.
June 11, 2014
Rated

5.0

out of

5.0
 by
Chuck@AFT
Chuck's stay
The Holiday Inn Express at KU Medical Center is an active and enjoyable place to stay. I was there for a week and it went smoothly.
June 9, 2014
Rated

5.0

out of

5.0
 by
mushuk
Good Breakfast and Great Service
My favorite thing about this place was Maggie. She was more attentive than just about anyone I've ever met. The rooms were clean and dark (at night), the breakfast was good, and the fridge was surprisingly large -- not one of those stupid compact fridges that are mostly full of mini-bar items. We were able to buy a few steamable bags of broccoli to put in the freezer compartment, stick a half gallon of milk in the door, and fill it up with yogurt, apples, carrots and other healthy snacks.
June 7, 2014
Rated

5.0

out of

5.0
 by
DaveInKansas
Clean, modern room - very comfortable bed
I booked this room as a rewards night. My wife and I had a very enjoyable stay. This was a great experience.
June 6, 2014
Rated

4.0

out of

5.0
 by
SheShe49
CLOSE TO KU MEDICAL CENTER,,,, BUT .......
We were staying at this hotel for 3 days because my husband had appointments at KU Medical Center. We took a taxi from Missouri to the hotel. Yes, you are CLOSE to KU Med. Center, but I don't consider your hotel DIRECTLY ACROSS THE STREET from it. As I've said before, we had no car with us. My husband is in a wheelchair. I have read other comments about a tunnel to KU Med., but we didn't know about this. Anyway, the wonderful front desk lady provided us with a local lady that will drive people from the hotel over to KU Med. (for a fee, of course). So that was a life saver, a blessing for us, for those 3 days! Our room was always clean. The housekeeping staff is wonderful. Due to his illness, my husband is always cold-cold and I am always hot-hot (not as in good looking, haha). We called housekeeping and asked for two heavy comforters for my husband and a fan for me. They were quickly brought to us. Thank you so much! It was also wonderful to have several food establishments and a convenience store right by the hotel. So handy! As my husband could not eat or drink the mornings of the 3 days we were there, we never got to try the FREE breakfast served at the hotel, but hopefully, next time. We soooooooooo wished we could have had your breakfast! Once again, we didn't consider the KU Medical Center to be DIRECTLY ACROSS THE STREET FROM THE HOTEL, but others may disagree with us (that's okay too). It was many steps if a person was walking and pushing a wheelchair, to get over to the hospital. However, if we have any further extended visits to KU Medical Center, we will definitely stay at THIS Holiday Inn Express & Suites Hotel. Sincerely, A Missouri Customer
June 6, 2014
Rated

5.0

out of

5.0
 by
FunatKC
Excellent stay
We stayed at this hotel along with our 2 little kids. The hotel was new and interior was surprisingly pleasant. The rooms were big and spacious except for bathroom which was kind of small. Overall we were happy with our stay and we will definitely stay here again on our next visit
June 6, 2014
Rated

4.0

out of

5.0
Great staff
Maggie at the desk, especially, was extremely helpful and friendly.
June 5, 2014
Rated

4.0

out of

5.0
 by
Scott9130
Decent hotel depending on what you need
Great location. Good facility. Good staff. Don't go there for the breakfast.
June 5, 2014
Rated

5.0

out of

5.0
 by
red1942
A place of comfort during a difficult time
My husband was having surgery at KU Med. We are not familiar with Kansas City so found the closest place to stay. I was blown away by the compassion and helpfulness of the staff. Not only was it within walking distance of the hospital, next door was a store to get beverages and other items needed. A coin operated washer and drier was available on the floor we stayed in. If I had researched all the motels and hotels in the area I could not find one that met our needs better than this did.
June 4, 2014
Rated

5.0

out of

5.0
 by
weberfamily
Its a Holiday Inn Express
This hotel lives up to our expectations as we have come to know in a HI Express. Our family takes several mini-vacations a year and typically stay at IHG hotels. There was plenty of room for the 5 of us and the breakfast was excellent as usual. The pool is a bit on the small side and is only 3 ft deep, but was warm and the kids loved it. The room was not the quietest, but we left the fan on the A/C running as white noise to mask the noise from outside and other rooms. Overall, good experience and would stay here again if we're in the area.
June 2, 2014
Rated

5.0

out of

5.0
 by
Garbini
really nice
This property is new, very clean and staff are exceptional. It is in a clean and safe neighborhood, close to the Plaza, downtown, Oklahoma Joe's BBQ and many other KC spots. And right at the medical center. And the KC Royal's Kauffman stadium is fairly close. If this is the part of town you need to be, I can assure you this is a great place to stay.
June 2, 2014
Rated

1.0

out of

5.0
 by
Len50
Staff good-Management Poor
My stay was marred by the management practices. I was given a confirmed reservation through Holiday Inn Express online. However, that rate was not honored upon arrival, nor was the overcharge corrected when brought to the attention of the front desk on departure. Otherwise the hotel itself was reasonably good, except for the noise and vibration of mechanical equipment. The cleaning and breakfast staff were helpful and courteous. and the room was in good condition.
May 31, 2014
Rated

5.0

out of

5.0
 by
FeisFun
Faith has been restored in the IHG brand, HIE at KU Med is Fantastic
This is place is fantastic. OMG! Such an overall enjoyable experience! The ONLY improvement is better signage to find the front desk which is tucked in on the 2nd level. Small signs, but when dealing with elderly family members that have poor eye sight big is better. The hotel is spotless. Cleaning staff was incredible and everyone we interacted with was extremely friendly, helpful and concerned about every detail of the stay. Breakfast was very nice and we hung out in the breakfast eating area quite often as it was very comfortable. Now, for us it wasn't a big deal, but the pool is shallow. It is still nice to relax in, but was surprised by it only being waist deep. It was close to a lot of fast food, Applebee's just down the street, Oklahoma Joe's only 5 minutes away (if in KC, you have to go for the food and experience), KU Med Center across the street. Middle Class Income neighborhood. Felt safe and secure the entire time plus there was onsite security. I would recommend this place in a heart beat.
May 28, 2014
Rated

5.0

out of

5.0
 by
Dkrames1
Very surprised
We were very surprised at the quality of the bedrooms and the hotel in general. There was ample parking with no problems in an area where parking is scarce. This was well worth the price!
May 20, 2014
Rated

5.0

out of

5.0
 by
LTLT
Excellent
Enjoyed large tv selection, excellent pillows and quite room. LT
April 27, 2014
Rated

5.0

out of

5.0
 by
jrthomas7587
Excellent Staff!
We stayed an entire week off and on at the Holiday Inn Express-KU Medical Center. Amy, the front desk representative, was the sweetest and most sincere employee I have ever met. She was so accommodating to our needs and was always so polite. Miss B took care of nutrition in the mornings we were there and she was so full of life and throughouly enjoyed her job. She brightened my day each time I went down for breakfast. It was so uplifting to walk into a facility where the employees enjoyed their job, remembered your face, and had such gratitude. They were all wonderful, especially those two!
April 24, 2014
Rated

4.0

out of

5.0
 by
Jim358
Great location Slow Wi Fi
The only real complaint I have is the slowness of the Wi-Fi and wired connections for the Internet. I was there for business and their Wi Fi connection is dreadfully slow. The rooms were clean and plenty of parking spaces out back.
April 16, 2014
Rated

5.0

out of

5.0
 by
Masser3
Quality & convenience
We stayed @ this location to be close to KU Medical center. The outstanding customer service provided by Amy at front desk & Mrs. B - during breakfast helped make our stay less stressful & more enjoyable. Definitely will recommend this Holiday inn & plan to stay here again. Thank you!
April 14, 2014
Rated

2.0

out of

5.0
 by
family memeber
front desk service
I contacted this hotel to make my reservation. I wanted to verify the distance from the hospital to the hotel and a possible walkway. They shared with me they had a walkway to the hospital and that we could park in their lot and use this walkway not needing to drive once we arrived. When checking into the hotel we found out the walkway was only available from 7 AM to 5 PM, however walking was very easy and convenient. When checking into the hospital they did not recommend walking back to the hotel, but to use hospital security to get back to the hotel. The hotel did seem to have 24 hour security on their property. I was disappointed in how I was misinformed. I used my car and traveled back and forth to the hospital but could have done this from any hotel. I had 3 experiences with front desk staff, 2 in person and 1 on the phone. I felt I only had 1 experience with accurate information.
April 3, 2014