Skip Navigation
English
|
|
|
|

Sign In

Book online or call: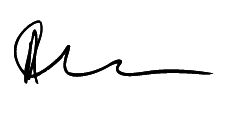 Insider Tips
LOCAL CULTURE
COUNTRY CLUB PLAZA
The Spanish architecture mirrors that of beautiful Seville, Spain, which is Kansas City's sister city.
LANDMARK ELEGANCE AT KANSAS CITY'S BEST ADDRESS
This luxury hotel is a modern landmark in Kansas City, the City of Fountains. Just steps from the hotel, the Diana and Cherubs fountain greets you at historic Country Club Plaza, where Seville-inspired architecture houses exclusive boutique shopping over 15 blocks. This luxury hotel in Kansas is well appointed, offering beautifully designed suites, an outdoor pool and elegant Oak Room Bar where guests can enjoy stunning views of the Plaza and live music five nights a week.
HOTEL HIGHLIGHTS
Restaurant & Lounges

The Oak Room Restaurant offers breakfast, lunch, and dinner seven days a week. Enjoy attentive service and a great view of the Country Club Plaza ...

Amenities & Services

Our fitness centre is open 24 hours so you can work in a workout whenever it works for you. We offer a range of cardiovascular equipment, free wei...

SPECIAL PACKAGES

There's always something special happening at an InterContinental hotel. Whether you are looking for a fun-filled getaway or a place to host your n...
InterContinental Kansas City At The Plaza
401 Ward Parkway

Kansas City

,

MO

,

64112

United States

Front Desk

+1-816-7561500
Languages spoken by staff
English, Spanish
Pet Policy
Small pets under 25 pounds are allowed with 25 dollar nonrefundable cleaning deposit. Pets left unattended must be in a kennel. Guest will be held responsible for noise or other complaints about their pet.
Pet Fee $25.00 per night
CHECK-IN

4:00 PM

CHECK-OUT

11:00 AM

Late Check out Available
Accessibility
Service animals allowed
15 Room(s) with Accessibility Standards
Parking
Guest Reviews
Rated

4.0

out of

5

 by

365

reviewers.
Rated

4.0

out of

5.0
 by
friendfromstlouis
Overall Nice Stay
Stayed at hotel for business. Layout of the hotel is poor, large property with poor access to rooms. Rooms are nice and comfortable, I slept poorly but this is not because of the room. Was woken at 6am by a truck backing up outside. Beds and pillows were very comfortable, Housekeeping staff very noisy and appeared to be camped outside my room. Because I was on the second floor it was easier for me to take stairs, however, one stairwell smelled like urine, not sure if someone had used it as a toilet over the weekend. The staff was very friendly and helpful. However, at dinner in the bar and the not sure what happened but interactions between the bartender and server was very uncomfortable. Somewhat disappointed in the menu. I think overall I expect more for what I paid.
August 16, 2014
Rated

2.0

out of

5.0
 by
Buzzy1
Hotel Staff
EXCELLENT. The Staff at the Holiday Inn at Country Club Plaza, in Kansas City,Missouri, was most accommodating.
August 16, 2014
Rated

4.0

out of

5.0
 by
next time
Great location
Location close to the Country Club and friendly staff made for a very pleasant stop over in Kansas City
August 15, 2014
Rated

5.0

out of

5.0
 by
GayleA
Great stay!
Stayed with my son and we had a great time! The facility was neat and clean and close to where we wanted to be. Will be back for sure! Check out the package that includes the breakffast, such a great deal!
August 14, 2014
Rated

5.0

out of

5.0
 by
Eagle52
A Great Anniversary Get Away
We thoroughly enjoyed our stay. A great location for driving to and easy to get in and out with your vehicle. It is an easy walk to the Plaza and there is even an exercise path with stops to exercise just west of the hotel. The pool is outdoors but really nice. Recommend it for all.
August 14, 2014
Rated

4.0

out of

5.0
 by
Dave12423134
Great business accommodations
I needed an overnight hotel for a business meeting. I couldn't have asked for a better value.
August 13, 2014
Rated

4.0

out of

5.0
 by
smarsh81
Clean room, but bad AC unit
The room was clean and comfortable, but the AC unit didn't seem to work very well. It was always hot in the room, no matter what the thermostat temperature was set at.
August 13, 2014
Rated

3.0

out of

5.0
 by
Traveler83
Business Adventure
I've visited before on business and had a great experience. However, this particular stay did not meet up to the expectations brought on by my first stay. The room struggled to maintain cooler temperatures, the room had a humid, stagnant smell, and the atmosphere of the upper floors lacked modern decor. I only had a short stay, so I didn't bring it to the attention of the staff, however, they were very helpful with adjusting some other of my colleagues arrangements and had helpful advice about the Plaza.
August 13, 2014
Rated

3.0

out of

5.0
 by
sfhar
Lack of Pool Amenities
We stayed at the Holiday Inn as it is an affordable option on the Plaza with a pool. We were extremely disappointed with the lack of chairs in the immediate pool area and surrounding area. We stayed at this hotel specifically for the pool, and will not stay again if changes are not made. Buyer beware.
August 13, 2014
Rated

4.0

out of

5.0
 by
kellyes
Some friendly, some hit or miss staff
First impression is hard to beat as the entire valet staff on duty Friday around 5p, were incredible. Kudos to them and I hope they know how much their professionalism is appreciated. A little issue at check-in: no recognition of IHG Platinum or Ambassador status, but that is not a requirement so much as it is a nice little gesture by the front desk. Second little issue at check in was that I was staying for 2 nights but they were under different reservation numbers due to first night being a paid night and the second night a Chase Reward Free night. I planned ahead for this and had written to the hotel asking them to merge the reservations so that I would not have to check out then check back in under the other reservation. I had received confirmation that this had been taken care of prior to my arrival. When I arrived, hotel check in stated they only had me for one night. After explaining situation, got it all worked out and made a plan for me to advise front desk early next morning and they would "check me in" and advise housekeeping that the room would not be vacated. This was done by 0800 next day but housekeeping was knocking on my door by 2p curious as to why I had not checked out. Discussed this with front desk and they assured me they had me in the room for the second night. Still no Ambassador status showing up for this second reservation but thankfully I had the IHG app on my phone that showed Platinum Ambassador and they annotated my account. I did go back later that evening and request access to Club lounge and was granted access; much appreciated. So, overall- a few hiccups but most of the staff was quick to assist and friendly. I would use this hotel again as its location cannot be beat. Additionally, the customer service and speed of the valets was top notch. They made conversation, remembered us the next day and were very engaging. Lastly, kind older gentleman that does Sunday breakfast service in the Club Lounge was pretty incredible as well... Thumbs up overall, Kellye S.
August 11, 2014
Rated

4.0

out of

5.0
dangerous bathtub
There was no traction in the tub. Very dangerous and miserable worrying if I was going to slip and crack my head open. This needs to be corrected immediately! Bed is a standard hotel mattress, which means it is much less comfortable than my memory foam mattress at home, but I'm used to that.
August 11, 2014
Rated

3.0

out of

5.0
 by
Roxy8585
Convenient but poor a/c
The location was excellent and we thought the price was okay given the location, but parking was very tricky. There are not enough parking spaces at all. Coming in at 11:30 pm, we had to park in an "illegal" spot on the premises. Also, our a/c didn't work properly and the room never got below 76 degrees. When I told the front desk, they said sorry. We would have appreciated a discount as half of us didn't sleep. Other than that, it is a clean property, the restaurant is fine, and Ruth at check-in was very pleasant.
August 11, 2014
Rated

2.0

out of

5.0
 by
TC '87
Disappointed business traveler
The room was basically clean. However, the furniture, fixtures, and overall facility (guest rooms, hallways, fitness room) is out-dated and/or cheaply constructed. The staff was friendly, but front desk personnel lack appropriate training and seemed somewhat overwhelmed, which meant check in/out took longer than necessary. The lobby bar looked fine and the restaurant was busy, so I assume these amenities were okay. The pool was unimpressive, especially since I think they promote this as a great feature of the hotel. Given the favorable location of the hotel, a significant face-lift would make this a great option for the business or leisure traveler. So, it wasn't a terrible experience, but definitely not one I will be repeating since there are so many other alternatives in the city.
August 11, 2014
Rated

4.0

out of

5.0
 by
noel78
recent visit
very friendly staff, everything was fine and comfortable. Wish the room was a little more modern.
August 11, 2014
Rated

4.0

out of

5.0
 by
Duckylady
Conference stay
Walking distance to Country Club Plaza. Restaurant not open for lunch and with only hr for break during meeting, lunch was rushed. Overall stay nice. Conference room cool and needed jacket as most are.
August 8, 2014
Rated

5.0

out of

5.0
 by
Jerico_z
Nice facility
Clean, comfortable room. Price is okay compared to the area. It costs extra if you want the breakfast included, which I didn't see as a real value.
August 7, 2014
Rated

5.0

out of

5.0
 by
MB in AK
Very helpful front desk and shuttle staff
I stayed at this hotel as part of a group attending a friend's wedding in Kansas City. The hotel staff and shuttle drivers got us to and from the rehearsal dinner as well as the wedding and took excellent care of us. I particularly appreciated the cold bottles of water in the shuttle van as I am an Alaskan and temperatures were well into the 90s for most of the stay. Kudos to the desk staff for getting all of us to the wedding on time even though there were lots of people waiting to use the shuttle. The pool looked gorgeous. I wish I'd had time to use it. My only complaint comes from the breakfast service. We had a family in our extended group with small children. Children order off the kids menu instead of participating in the buffet. It took more than 40 minutes and at least two direct questions to the server for our extremely patient little ones to receive their breakfasts. Our server did not check back with our group with any frequency. Fortunately, we had lots of "aunts" to keep the kids busy while they waited to eat.
August 7, 2014
Rated

3.0

out of

5.0
 by
Paully69
Low Water pressure, no fans in bathroom, no refrigerator in room.
Low Water pressure, no fans in bathroom, no refrigerator in room.....sums it all up.
August 5, 2014
Rated

5.0

out of

5.0
 by
J.Allen
Friendliest Staff, Best service
The front desk staff was efficient, courteous, and very friendly. I've never felt so welcome at a hotel. The room was clean and comfortable. The only negative to the stay was an odor of sewage in the bathroom coming from the sink. We meant to notify the staff before we checked out, but it slipped our mind. I have no doubt they would have handled it immediately and to our satisfaction. The location was excellent, within easy walking distance to the Country CLub Plaza shopping and dining. The complimentary shuttle service was very convenient. Thank you to Tracee. We were very pleased with our stay and would definitely book here again and again.
August 5, 2014
Rated

5.0

out of

5.0
 by
MomOf2YoungBoys
Can't wait to come back!
I had been wanting to take a vacation with my two young boys for a couple years now but because they are so young (2 & 7) I was scared that the hotel would not be kid friendly or that it would be a hassel checking in, eating, etc. but it was quite the opposite. Their flexible hours, phenomenal staff, and speedy check out made our vacation exactly what I was hoping for and I cannot wait to come back again. My son said "thank you mommy, I feel like a king," as he layed his sweet little head and the comfortable fluffy white pillows... They slept in longer than they ever have at home!
August 5, 2014
Rated

3.0

out of

5.0
 by
Business1Traveler
Bathroom odor
Sewery smell coming from either the sink or bathtub drain. Not pleasant.
August 4, 2014
Rated

5.0

out of

5.0
 by
Teacher Trip
Amazing experience!
I brought 17 students and 7 adults to KC to sightsee and we stayed at this hotel. I couldn't have asked for a better experience. The staff was amazing and they got us where we needed to be and we were always on time. Every time something came up, they were there immediately to help us out. They went above and beyond my expectations. The pool was out of this world, too. It was big enough to have handled twice as many kids.
August 4, 2014
Rated

4.0

out of

5.0
 by
MASFL
Nicely updated hotel in KC, MO
Holiday Inn is hard to beat, and this one allows guests with pets to stay in a separate wing for a small fee. Our cat enjoyed sitting on the window ledge watching the people in the pool. The lobby is nicely furnished and upscale. Employees all made eye contact and said "Hello". Clean rooms, no animal smells, decent food, nice pool. 5 minutes from UMKC. Walking distance to shops and food. *note* Secure underground parking is free, but be careful if you have a full sized SUV or a big car. The parking garage is very, very tight and the spaces are not very wide.
August 4, 2014
Rated

2.0

out of

5.0
 by
stevie48
Comtortable room lousy service in resturaunt
Service in resturaunt was terribly slow. Front desk instead of resolving gave excuses of staffing levels
August 4, 2014
Rated

5.0

out of

5.0
 by
JPO43
Convenient to Plaza at a great value.
The hotel is an easy walking distance to the plaza at a great price. The room was attractive with a very comfortable bed. The breakfast was excellent. The staff was attentive to our needs. We enjoyed our stay.
August 4, 2014
Rated

5.0

out of

5.0
 by
Tracyl
Great hotel
This hotel met all my needs!! Clean room, comfortable bed, friendly staff, shuttle, room service. Great hotel will use again!!
August 1, 2014
Rated

5.0

out of

5.0
 by
Schmee12
Thank You
I was very happy from the moment we checked until the moment we checked out. A big thank you to Keith for hauling us everywhere. I highly recommend Kansas City, Mo to everyone. Especially the Holiday Inn Country Club Plaza.
August 1, 2014
Rated

5.0

out of

5.0
 by
Nkam
Perfect hotel for art lovers
Within walking distance of the excellent Kemper and Nelson-Atkins Museums. Country Club Plaza area with glorious fountains and many restaurants also a short walk away. On-site free transportation to nearby attractions. Nicely kept with excellent staff. What more could we ask for?
July 31, 2014
Rated

3.0

out of

5.0
 by
Guest 309
overall hotel experience
I was surprised how old the hotel was. It seems a lot of cosmetic upgrades were made. Staff was great. Public rest room was not convenient to restaurant or pool. General hall carpet was very old and warn. Bathrooms in the room are super small. Can hardly shut the door without bumping knees while on toilet. I am 5 ft 6 in 165 lbs, average. The water pressure in bathroom sink was very poor. Overall stay was great, great location but hotel needs to invest in some upgrades.
July 31, 2014
Rated

4.0

out of

5.0
 by
Stephanie1979
Comfortable and Pleasant
We stayed at this hotel for five days. The hotel was clean and centrally located to all the activities we wanted to do/ see. The pool was clean and we had a great time swimming. The only complaint is that for a family of four the room was a little on the smaller side. I would definitely stay at this hotel again on my next trip to Kansas City.
July 29, 2014