Skip Navigation
English
|
|
|
|

Sign In

Book online or call: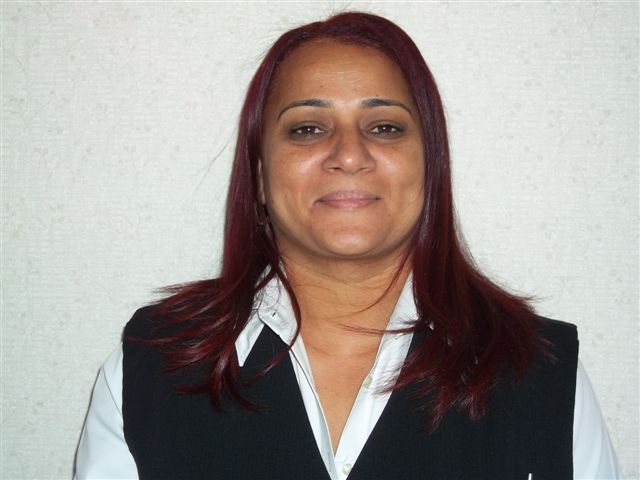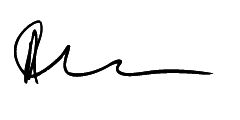 Insider Tips
LOCAL CULTURE
COUNTRY CLUB PLAZA
The Spanish architecture mirrors that of beautiful Seville, Spain, which is Kansas City's sister city.
LANDMARK ELEGANCE AT KANSAS CITY'S BEST ADDRESS
This luxury hotel is a modern landmark in Kansas City, the City of Fountains. Just steps from the hotel, the Diana and Cherubs fountain greets you at historic Country Club Plaza, where Seville-inspired architecture houses exclusive boutique shopping over 15 blocks. This luxury hotel in Kansas is well appointed, offering beautifully designed suites, an outdoor pool and elegant Oak Room Bar where guests can enjoy stunning views of the Plaza and live music five nights a week.
HOTEL HIGHLIGHTS
Restaurant & Lounges

The Oak Room Restaurant offers breakfast, lunch, and dinner seven days a week. Enjoy attentive service and a great view of the Country Club Plaza ...

Amenities & Services

Our fitness centre is open 24 hours so you can work in a workout whenever it works for you. We offer a range of cardiovascular equipment, free wei...

SPECIAL PACKAGES

There's always something special happening at an InterContinental hotel. Whether you are looking for a fun-filled getaway or a place to host your n...
Kansas City At The Plaza
401 Ward Parkway
Kansas City , MO , 64112
United States
Front Desk +1-816-7561500
Languages spoken by staff
English, Spanish
Pet Policy
Small pets under 25 pounds are allowed with 25 dollar nonrefundable cleaning deposit. Pets left unattended must be in a kennel. Guest will be held responsible for noise or other complaints about their pet.
Pet Fee $25.00 per night
CHECK-IN

3:00 PM

CHECK-OUT

12:00 PM

Late Check out Available
Accessibility
Service animals allowed
15 Room(s) with Accessibility Standards
Parking
Guest Reviews
Rated

4.0

out of

5

 by

175

reviewers.
Rated

4.0

out of

5.0
 by
DeLong7
Great Service
Rooms were spacious and comfortable. Only con is the size of the bathroom
November 26, 2013
Rated

5.0

out of

5.0
 by
ran1968
Downtown KC
Spend the weekend in KC with the wife. We enjoyed staying at the hotel. Open check in I was acknowledged a Gold member and was quickly given an upgrade. The room view was excellent. The front desk staff was very helpful. Especially the blonde with the very curvy hair! The valets were timely and helpful. I will stay here again,
November 23, 2013
Rated

3.0

out of

5.0
 by
Sadie28
Sleepless in Kansas City
I really appreciated the shuttle service provided by the hotel, and I used it several times during my weekend stay. The drivers were so friendly and helpful, excited to show off their hometown to visitors! I also received great service in the hotel restaurant and the food was excellent. My main complaint was the noise level at night. There doesn't seem to be much if any sound-proofing in the rooms, and I could hear every conversation in the hallways, and voices from rooms above and below mine, not to mention the thunderous crashing of the ice machine two doors down from mine. If you like undisturbed sleep, this might not be the hotel for you. One of the sliding doors for the closet was not working, and seemed to be off track which was inconvenient since I used the closet frequently.
November 20, 2013
Rated

5.0

out of

5.0
 by
Ziden
Professional, helpful, and friendly.
Having been a Platinum Priority Club Member for many years, I've stayed in many IHG properties. The Crowne Plaza in Kansas City, MO provided one of the highest levels of professionalism of any I've stayed in. It was done in an extremely friendly way, and was one of the most helpful as well. It was a delightful stay, and I felt like I was really appreciated as an elite member. Some brands hardly even mention it.
November 19, 2013
Rated

5.0

out of

5.0
 by
Alex0409
Overall good
Overall satisfied except I got charged for one night of valet and self park even though I didn't use the valet service.
November 14, 2013
Rated

5.0

out of

5.0
 by
funtimes1111
Great hotel!
I stayed at this hotel for a conference that took place in the ballroom for several days. I had to set up a booth and everything arrived safely and all the packages had already been taken up to the ballroom. Unfortunately, this does not always happen when I attend conferences. It can be a hunt and find expedition. The room was very nice and clean. The provided toiletries were of good quality too. The restaurant downstairs was good, I ate there several times. All the furnishings and decor are really modern but with a nice local twist. I would recommend this hotel!
November 6, 2013
Rated

5.0

out of

5.0
 by
GatorRaider
All good for this location.
Everything about my stay was great. Staff, service and location was great with no problems. I would stay here again if in KC only problem was my Raiders lost to the Chiefs.
October 28, 2013
Rated

4.0

out of

5.0
 by
Toehead
Good staff, no problems
I've stayed here before, so I knew what to expect. Valet, great. Front desk, very helpful. Room was on upper floor, nice view. I had lounge access from 5:00 to 7:00 pm. Great drinks, snacks. I was attending the eagles concert just a few blocks away. So nice to be able to valet park, then walk. Had breakfast next morning. Service was good. Food ok was as well.
October 27, 2013
Rated

5.0

out of

5.0
 by
WeJo
Great Hotel!
Had a great overall experience! Would recommend this place to anyone. King size bed was wonderful and very comfortable. I also slept in the hide-a-bed, which was not bad, did NOT feel the bar across my back which may be expected. Very clean and the staff was great and quick when something was needed. We had an extra counter and kitchenette sink with refrigerator, but no microwave. The bathroom was nice with a good shower but no fan in the bathroom. They had an outdoor heated pool, but wish there was an indoor pool and hot tub. After checking out the staff held our luggage for us in a locked room so we could go out and about till we were ready to leave for the airport. Everything was very elegant.
October 23, 2013
Rated

2.0

out of

5.0
 by
fanzypantz
great location/not service
Wasn't recognized as Platinum member at check in. On reservations requested roll away in both rooms, none delivereed, even after asking bell hop. Asked for extra pillows, none were available. Was threatened to be kicked out. We were loud for 10 minutes as we were singing happy birthday. Parking wasn't communicated to us about using room key as we paid a lot more than $20. a day as came and went a lot. Need curtain holders, since light shines through the gap.
October 23, 2013
Rated

5.0

out of

5.0
 by
upsman
very comforatable bed, friendly staff
My wife and I stayed one night for our anniversary. The staff was very friendly and the rooms were very clean. This hotel is in proxemety to many local restuarants and other buisnesses in walking distance. We had a great time and would highly recomend to others.
October 23, 2013
Rated

5.0

out of

5.0
 by
Denverite11
Happy Customer
Great experience! Helpful, nice staff and I slept great. Also close to a lot of downtown activities. Would recommend to anyone.
October 23, 2013
Rated

5.0

out of

5.0
 by
BusiTravelerMark
Frequent business guest
I have stayed at the Kansas City Crowne Plaza Downtown over 100 nights in the last 3 years. I stay on a business rate, so my experience may not be the same as the general public on price/value. That being said. this is a home away from home for me. The staff is helpful and friendly, and treat me very well every time I am a guest. Let me give you some general good and bad. I'll start with the bad. The hotel is located right across from the convention center and municipal audtorium, and only a few block from the Sprint Center. Big conventions and sporting events (like Big XII championships) can take this hotel to capacity, and sometimes the guests can bring the event or game back with them. Understand what else is going on in downtown KC when you book. Know what you are getting into. It's not the hotel's fault, but could impact your stay. Why location is both a pro and a con depending on why you are there. Good, Easy access to downtown and out to the interstate to move around the KC area. Walking distance to a handful of restaurants and bars in the Power and Light district and around the rest of downtown. Staff is great. Restaurant inside the hotel does good job on the food that is on their menu - it's not a vast selection, but most people can find something they like. I have brought my wife with me on trips, and she is very happy with the hotel too. I get upgraded to a suite due to IHG status, and the suites are large and comfortable with wet bar, mini fridge and two large HD TV's (1 br, 1 living room), walk in closes, and big bathrooms and vanity spaces. Downtown KC is a pretty safe place to walk around at night, so if you don't have to go other places and you fly in, you may want to just take a cab or car service to the hotel the CP and just be on foot while you are there. That will limit your access to other areas in KC - so you need to know if you will have time to explore. The hotel name can be confusing even to local. There is a Crown Center located south of downtown that has shopping, other hotels and is where Hallmark is Hq'd. That is different that the Crowne Plaza... There is also a Country Club Plaza area full of shopping and restaurants and other hotels .... known as the "Plaza"... that's not the Crowne Plaza either. Just be aware of those two items of confusion. I have drivers not take me to the right place because they took what I told them to be a different place without clarifying... I always clarify now. Have fun in KC and at the Crowne Plaza. They are both nice places to visit.
October 18, 2013
Rated

4.0

out of

5.0
 by
kla100133
Great Staff
The staff where polite and helpful, gave us discount coupons to use in the Power and Light District. Breakfast was great.
October 9, 2013
Rated

5.0

out of

5.0
 by
sterlingDayton
Great Downtown Location
Great service, location, everything--the only place I stay in downtown Kansas City.
October 5, 2013
Rated

5.0

out of

5.0
 by
ree21
Great Price
Love this place. Starbucks in the lobby very convenient.
October 5, 2013
Rated

5.0

out of

5.0
 by
GRT63
Spaceous room and great view.
Perfect location to visit the Power and Light district. Very nice breakfast for guests.
October 3, 2013
Rated

4.0

out of

5.0
 by
Ricky4
Pros and cons
I won a nights stay here in a raffle contest. I thought the room was nicely decorated and clean. The carpet could be replaced but not something to change your mind about staying there. Plenty of towels, wash clothes, soap and shampoo. Plenty of hot water. Nice big tv. Thought the $15 to park was a bit high. Very nice and helpful front desk staff. Didnt get room service and didnt eat at the restaurant so cant comment on them. Would stay there again.
October 1, 2013
Rated

5.0

out of

5.0
 by
TravelTV3
Luxury and Location
This is a luxurious hotel in an unexpected location--Kansas City, MO doesn't have many luxury options to choose from but this hotel definitely meets luxury standards. It is in the center of downtown across the street from the convention center. It's close to everything. The executive lounge is wonderful. The staff from the check-in to the executive lounge are all nice and helpful.
September 27, 2013
Rated

5.0

out of

5.0
 by
GatorFan67
Highly Recommended
I stayed here in August 2013 and I cannot do anything but say good things about it. It is central in Downtown KC so once you park in the garage, you really don't have to worry about driving. There is so much walking distance from the hotel and if you want more, the bus lines are nearby. The staff is courteous and helpful. The rooms are very clean and comfort is a sure thing here. The City Grille inside the hotel is classy and the food is great. You won't regret staying there.
September 27, 2013
Rated

4.0

out of

5.0
 by
Teetie
Satisfactory
The staff and servire were very satisfactory. On site restaurant and almost anytime available coffee are pluses.
September 23, 2013
Rated

5.0

out of

5.0
 by
DudleyP
Great Experience
Great experience, yet again at the Crowne Plaza, KC. All was perfect!
September 19, 2013
Rated

1.0

out of

5.0
 by
isnyk
Not value for money
We stayed there over the week end. The hotel was a big disappointment, warn out, staff could imprve their hospitallity. We had bought bed and breakfast and the restaurent and the service was and disaster with a very bad buffet and unfreindky staff s we decided only to use it for one breakfast. If you want value for money find another place you will be very disappointed! IB
September 11, 2013
Rated

5.0

out of

5.0
 by
johnmccann
Great place & good price
Room , employees, & price were good. 2 things that need some work. 1. Valet parking, you would think would be in the parking garage. Nope its in an abandoned fenced in parking lot with no protection or video surveillance. While the self parking is directly under the hotel secure and protected from the elements. If I'm gonna pay more for valet parking then I would expect premium parking. I will not use valet parking again and advise everyone else to do the same. 2. The breakfast buffet is over priced and not good at all. I had better food at a super 8. Dont buy it go some where else.
September 11, 2013
Rated

2.0

out of

5.0
 by
Reluctant
Mixed
Came into town for holiday weekend. Stay started out good. Front desk staff was nice. Got to room....bathroom was not cleaned to satisfaction (there was hair in the shower/floors dirty). No water pressure or hot water the 2nd day into our stay. And our door barely latched. Location was good and Starbucks on sight a plus, but not sure I would stay again next time I am in town.
September 5, 2013
Rated

5.0

out of

5.0
 by
StephanieL
Great Service
I stayed at the Crowne Plaza for work, and it was great. The service was fabulous and everyone was helpful. I would definitely stay again!
September 3, 2013
Rated

2.0

out of

5.0
 by
Judy23
uncomfortable stay
My husband is a priority member and we stay at Holiday Inn's frequently. This by far was the worst stay we have had. We went to the continental breakfast at 9:35am and they were to close at 10:00. There was only one person working. There were no eggs or potatoes, no coffee, cream, milk,yogurt, plates or napkins. The tables were all dirty. She needed some assistance!!!! We were disgusted by several water bugs crawling around our floor. We counted at least 12. We told the manager on duty and she said it was because we were on the floor with the pool. If that is the case, maybe you should not have rooms on that floor (7th floor). We were compensated for two nights, one of the two nights for each of our rooms. We had two rooms for two nights.
August 17, 2013
Rated

1.0

out of

5.0
 by
Jiveo1
Dirty room with extremely stained carpet
Room was dirty, carpet stained, ac controls were broken, toilet seat was broken and refuse stuffed beside sink vanity. I should have been paid to stay here. I will never stay here again.
August 16, 2013
Rated

5.0

out of

5.0
 by
Guests
BEST PLACE TO STAY for CONVENTION CENTER!!!
We were in town from St Louis to attend Kansas City ANTIQUES ROADSHOW at the Convention Center. I found out that the Crowne Plaza was right across the street. We knew it would cost a little more than a hotel outside of KC, but we wanted the convenience for our first time in KC. We parked in the garage attached to the hotel and we would be able to walk to the Convention Center on Saturday morning. From the moment we arrived until the end of our stay, we were greeted graciously and were provided a warm and nice home away from home. The ROOM was OUTSTANDING! We were also invited as IHG members to participate in the happy hour where we were served coconut fried shrimp and toasted ravioli on Fri night. Sat morning we enjoyed the nice breakfast they provided. I HIGHLY RECOMMEND THE CROWNE PLAZA for your stay in DOWNTOWN KANSAS CITY!!!
August 15, 2013
Rated

3.0

out of

5.0
 by
CaptainBill
Review of my stay
Overall. Average. Good staff. Good Food. Carpets desperately need deep cleaning. Hallways appear neglected. Linens and bedcovers were Excellent. Not an unsatisfactory stay at all.
August 13, 2013