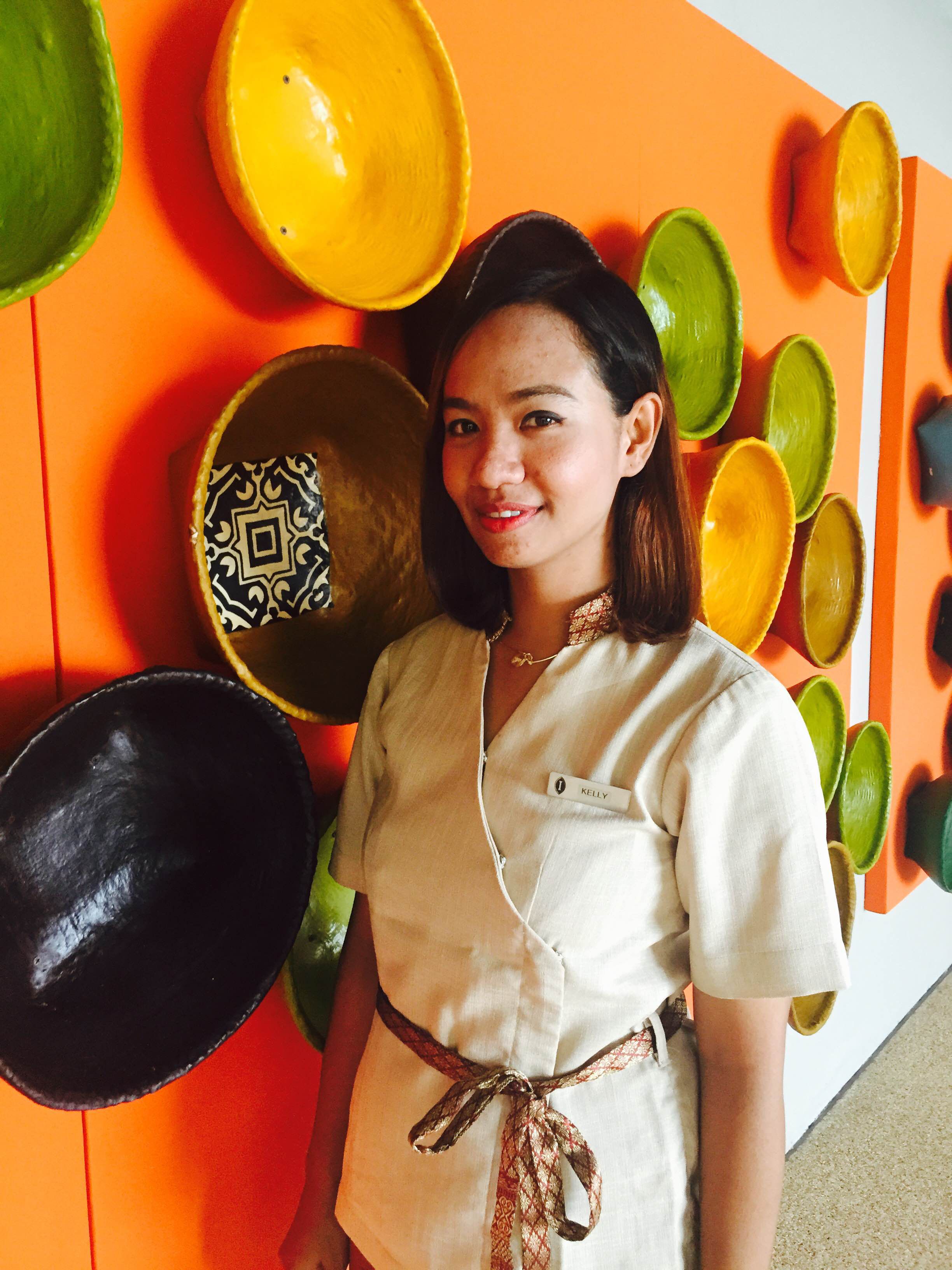 Mrs. Kanlaya Sae-Jung
Resort Concierge Manager 667742910024
Welcome To Koh Samui
Sawadee-kha! Welcome to InterContinental Samui Baan Taling Ngam Resort. Our concierge team will change your stay into an unforgettable experience with their insider guides, incredible knowledge and passion about Koh Samui's best kept secrets and hidden gems.
InterContinental Samui Baan Taling Ngam Resort is located on the exotic island of Koh Samui. This legendary resort is set on the west coast of the island know as the "Virgin Coast" know for its exotic wildlife and striking sunsets. The resort offers numerous of cultural, recreational and aquatic activities to fill your days including private speed boat tours, canoeing, kayaking, snorkeling, yoga, stargazing and much more!
MORNING

When you first wake up, the beauty of this legendary island seems so stunning that you may be convinced you are dreaming. Rub your eyes, sprinkle drops of cool water on your face and you will be delighted to find that your eyes have not deceived you. After a breakfast of the freshest and sweetest tropical fruit at Amber. To appreciate it fully, I can recommend private classes on our outdoor platform with our expert trainer, a former Muay Thai professional. Known as the art of eight limbs, Muay Thai uses fists, elbows, knees and feet. As a total body workout, it enhances balance, flexibility and core strength and is a great stress reliever!

AFTERNOON

Pool dipping is the next preference. InterContinental Samui Baan Taling Ngam Resort offers 7 coloured swimming pools including 2 infinity pools, comfortable recliners and oversized daybeds for lounging. Sipping tropical cocktails, reading a good book or working on the perfect tan at Sun Spa seems one of the many options available for eradicating all traces of strain and stress. Following the ultimate in aquatic relaxation, guests are invited to retreats to The Spa for natural and ayurvedic treatments to sooth their suntanned skin or take a trip onboard the resorts signature speed boat to the five islands or the Angthong National Marine Park.

EVENING

In the evening, I can recommend a short sunset that few try but those who do never forget. Air Bar's sunsets, perched high above the Gulf of Thailand on cliffs of Taling Ngam, Air Bar is a one-of-a-kind destination cocktail lounge on Koh Samui. The hypnotic color palette of a Samui sunset and the countless shades of blue and green of the Gulf of Thailand are your backdrop as you enjoy one of Air Bar's signature cocktails prepared by our world-class mixologists. Accompany your drinks with delicate tapas creations or sushi and sashimi. Air Bar is a Koh Samui attraction in itself; make it your go-to for pre-dinner drinks as you watch the ballet of light, color and movement on the Gulf of Thailand. Or stop by for a nightcap and a sumptuous desert under the stars as the lights of the pier, ships on the water and the resort twinkle below.
LOCAL CULTURE

Shoes off

It is polite to take off your shoes when visiting temples or the important place etc. Some places do tell you to take them off. The locals also tend to take off their shoes before going into shops.




Feet low/Head high

In Thailand your head is considered high and holy and your feet are considered low and dirty. It is considered very rude to raise your feet above someone else's head (especially if they are older than you). Pointing at or touching something with the feet is also considered rude. Remember to remove your shoes when entering a Thai persons home or a sacred area.




DID YOU KNOW ?

Fishermen's Village walking street

Near enough, wherever you go on Koh Samui, you'll find local fishermen tending to their nets or, if you're around earlier enough, bringing their catch in for market. It's said that the island was first inhabited about 1500 years ago by fishermen from the Malay Peninsula and Southern China and they're still here today. The main place to see them is along the north coast in Bophut, at the Fishermen's Village and in the main port town of Nathon on the islands western side.




WHAT TO PACK

International Samui Airport

Frequently described by visitors as 'the most beautiful airport in the world', the award-winning Koh Samui Airport proves that it is possible to be both environmentally friendly and aesthetically pleasing. Built using local materials like palm, wood and rattan; the largely open-plan design negates the need for air conditioning. The airport has 2 terminals (Domestic & International). The International terminal is located about 50 metres north of the domestic. The airport is located near the Big Buddha Pier where ferries to Ko Pha Ngan depart from. High speed ferries to Koh Tao and Chumphon depart from the Maenam beach pier, located approx 6km North west of the airport There are many airports in picturesque exotic locations around the world, but Samui airport holds the crown as the most beautiful and the best designed in tune with its natural surroundings.



InterContinental Samui Baan Taling Ngam Resort
295 Moo 3, Taling Ngam Beach

Koh Samui

,

84140

Thailand

Front Desk

+66-77-429100
Languages spoken by staff
English, French, Chinese
Pet Policy
No Pets Allowed. Guests are not permitted to have pets or animals, even temporarily, anywhere in the resort. If a pet or animal is seen or evidence of the pet or animal is found anywhere in the resort, the guests is responsible for any damages.