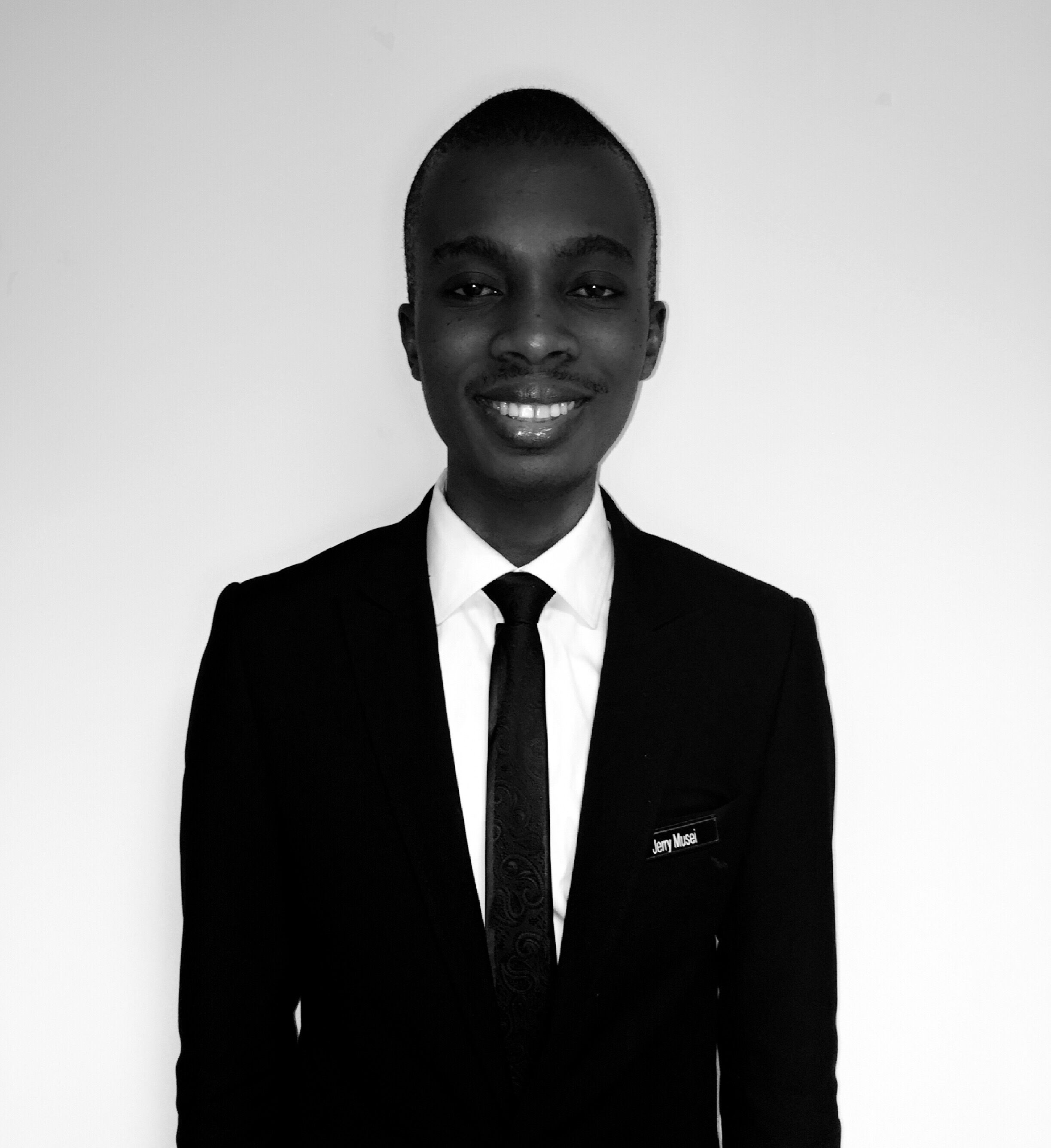 Jerry Musei
Chief Concierge 23412366666
Welcome To Lagos
On behalf of everyone at the InterContinental Lagos, welcome to Lagos - a destination for both business and pleasure with fascinating cultural contrasts. My team and I are here to help you experience Lagos and the surrounds from a local's perspective.
InterContinental Lagos is perfectly located on Victoria Island within the heart of the Central Business District. Located close to Lagos creek, InterContinental Lagos offers stunning views in every direction of the Gulf of Guinea on the Atlantic Ocean.
MORNING

Newscafé is one of the trendy cafes located at the Palms shopping mall. Over warm pastries and a hot beverage, you can interact and have a chat with one of the friendly locals while getting to know more about Lagos. Afterwards take a ride down to Jakande market, one of our many large local markets on the Island. Bargaining is an important part of the African local culture-so be sure to negotiate as you have a wide range of selection to choose from - ranging from arts & craft, West African fabrics, beads and other African souvenir. In the market be sure to sample and try "Kunu" - a cool, refreshing local Nigerian Light clothing is advised due to the humidity and heat.

AFTERNOON

Lagos is well known for its islands and beaches, as it is surrounded by the Atlantic and emerging lagoons. Take time out for a wonderful short boat cruise passing historical coastal landmarks, traditional architecture and offering a glimpse of Third Mainland Bridge, the longest bridge in Africa. Grab local, tropical fruits from Falomo Bridge Market on your way back to the hotel, and enjoy the peace and warmth of a massage treatment at InterContinental Spa.

EVENING

Life on the Island at night is picturesque from live bands crooning old classics to local Nigerian hits. Nigerian cuisine is varied from local to international. An evening dinner at the Terra Culture restaurant will give you an opportunity to experience local live music and sample the traditional delicacies – ranging from Amala (Cassava) to the local Nigeria favourite Hot & Spicy pepper soup. A local parlance you will hear a lot in Lagos is; Ekoo Ni Baje o! (Lagos will never spoil).
LOCAL CULTURE

The dress code in Nigeria is reasonably relaxed. However, modest clothing that covers your body is recommended, especially in rural areas. Local Nigerian dress is also worn to both formal and casual events.




Lagos has a tropical wet and dry climate; temperatures average around 28 degrees with high humidity. The main dry season occurs in November to February which is accompanied by Harmattan winds blowing from the Sahara. Lagos experiences two rainy seasons in a year between April-July and October-November. Light clothing is advised due to the humidity and heat.




Immigration Requirements

It is imperative for foreigners coming into Nigeria to have a "Yellow fever vaccination card" - an Immigration requirement to gain entry into Nigeria. It is advisable keep a pen handy before you reach the customs area.




Hotels and restaurants have a 10% service charge, 5% VAT and 5% tax on bills. Although not customary, please feel free to add an additional tip.




DID YOU KNOW ?

Culture

Yoruba is the most dominant tribe in the South-Western part of Nigeria and music culturally plays an important role in society. The talking drum ( Dun Dun) is the traditional instrument of the Yoruba's. It is an hour glass shaped drum carved out of wood and leather cords that allows it to tweak and mimic the tone and parody of the Yoruba language. A skilled player can play a whole conversation.




History

Lagos as the "state of the Aquatic Splendor" was discovered by the Portuguese explorers, as a trading post which they called "Lago De Curamo". In 1861 the British renamed it Lagos. Since 1960, Lagos was the capital of Nigeria, until 1994 - when the capital was moved to Abuja.




Language

The official spoken language in Nigeria is English. There are 521 local languages spoken within the 36 states. The three major tribal languages are Yoruba, Hausa and Igbo commonly known as"WA-ZO-BIA". WA which is Yoruba, ZO is Hausa and BIA is Igbo which all means come (together). Nigerian Pidgin English is also used informally and often as a second language by the locals. The origins of the language date back to early trade when returning descendants from the West Indies brought back phrases and words that were incorporated forming a new informal language.




WHAT TO PACK

Converter

Voltage in Nigeria is 220-240 volts. Remember to check the voltage of your item against the acceptable voltage of your home country.



InterContinental Lagos
Kofo Abayomi Street - Plot 52

Lagos

Nigeria

Front Desk

+234-1-2366666