Skip Navigation
English
|
|
|
|

Sign In

Book online or call: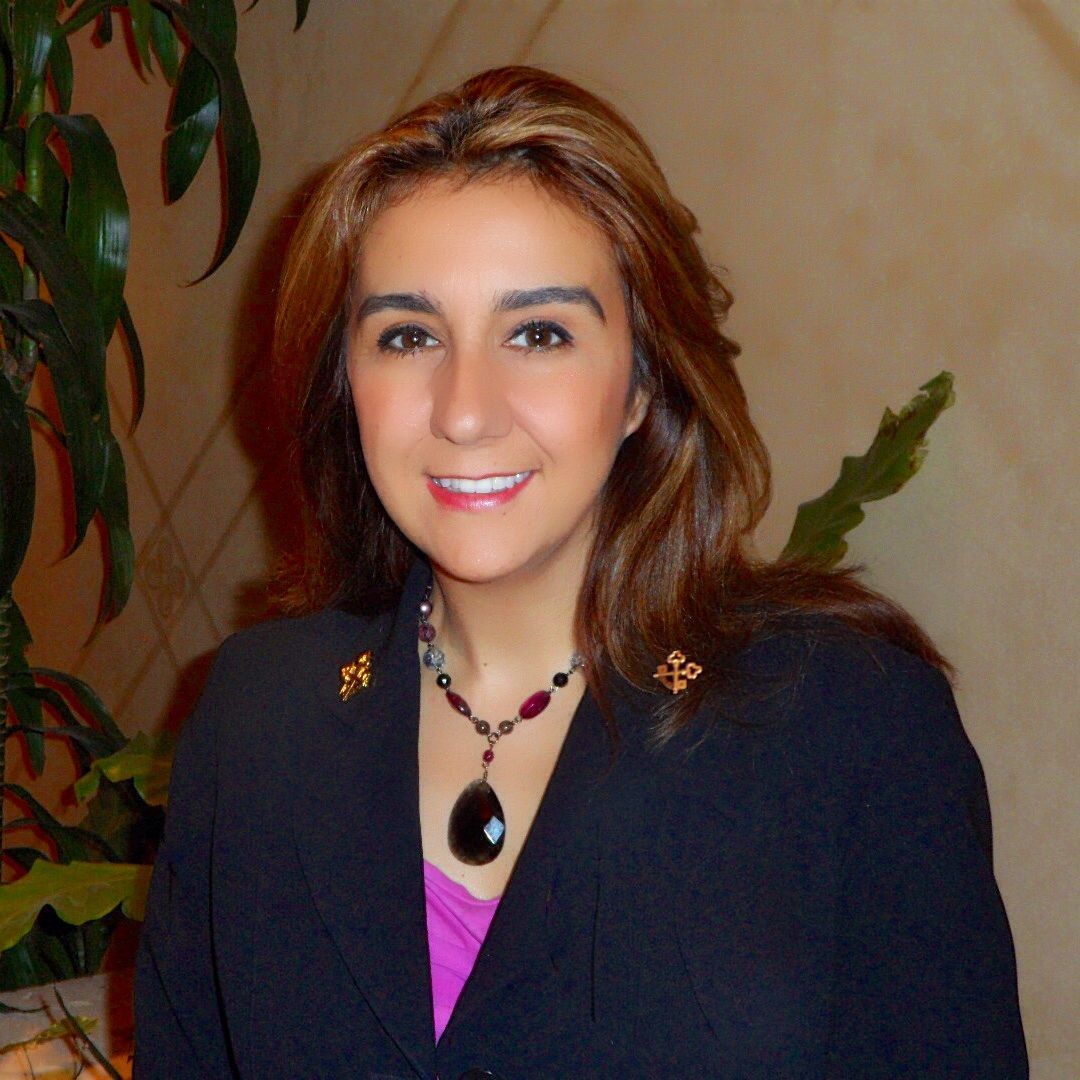 Insider Tips
LOCAL CULTURE
Exciting Surroundings
Just off the world-famous Las Vegas Strip, you can find amazing natural beauty in the Southern Nevada canyons and desert. Red Rock Canyon, Valley of Fire, and Lake Mead are among the best. And don't miss the Hoover Dam, only 35 miles south of the Strip.
LAS VEGAS HOTEL WITH ITALIAN CHARM AND ELEGANCE
Discover the enchanting Italian ambience of this luxury all-suite Las Vegas hotel. Decorated seasonally, the lobby waterfall is an iconic photographic backdrop for Vegas visitors. Perfect for leisure breaks or business, choose from 14 remarkable restaurants, browse international boutiques or rejuvenate at Canyon Ranch SpaClub®. From stunning 'green' meeting and conference venues to a full-service fitness centre and 40 foot rock-climbing wall, this Las Vegas hotel offers something for everyone.
HOTEL HIGHLIGHTS
Restaurant & Lounges

At the Palazzo, "Dining Out" doesn't mean leaving the building! Within the walls of The Palazzo you will find the world's greatest and most renowne...

Amenities & Services

Three renowned venues together form the ultimate destination for business and pleasure. The world's most spectacular meetings and conventions comp...
The Palazzo
3325 Las Vegas Blvd. South

Las Vegas

,

NV

,

89109

United States

Front Desk

+1-702-4141000
Languages spoken by staff
English, Spanish
Pet Policy
Guide Dogs and Services Animals Only.
CHECK-IN

3:00 PM

CHECK-OUT

11:00 AM

Late Check out Available
Accessibility
Service animals allowed
Parking
Guest Reviews
Rated

4.6

out of

5

 by

135

reviewers.
Rated

5.0

out of

5.0
 by
Java12
Surprising nice visit
This was a nice property to stay at. The staff were friendly and helpful. The gym needs upgrading. The room clean and comfortable. The worst thing about the property is the towels. I travel and stay at hotels a lot and these towels are terrible. Maybe they are new and need to be wash a few times. But they were not absorbent and not comfortable at all. Otherwise everything was great
September 13, 2014
Rated

5.0

out of

5.0
 by
Anthony50
Friendly Staff!
It started with a friendly check-in, extremely clean room and the staff was great throughout my 9 night stay. Front Desk Staff were knowable and very helpful with dining recommendations.
September 10, 2014
Rated

5.0

out of

5.0
 by
Chevron
Friendlyn stsff
the staff oFfered my extra coffee, asked if I NEEDED A WAKEUP CALL AND GAVE ME GOOD DIREC TIONS.
September 8, 2014
Rated

4.0

out of

5.0
 by
rhirst
Highly Recommended
Very flexible staff in trying to meet the customer needs. Great location with a Fed Ex/Kinkos business center right across the street. A couple kitchen maintenance issues...I guess expected for such high use items. Rooms are nice...could have a better selection of TV stations (I was there for two months so that is more important), but overall a great experience for the longer term business traveler.
September 6, 2014
Rated

5.0

out of

5.0
 by
futari
Pleasantly surprised
If you like to stay in a clean, safe, and comfortable place with your own kitchen, then this is the place for you. Just don't take my room.
September 6, 2014
Rated

5.0

out of

5.0
 by
jessesmom
simply satisfied
we thoroughly enjoyed our stay at the Candlewood, LV. The suite was clean and quiet. The suite was large enough to accommodate 3 people comfortably and was equipped with updated appliances which were all in working order. The little convenience store was well stocked and met our immediate needs. The staff was so friendly and made us feel welcome and accepted. I would recommend people to experience their stay at this hotel. The laundry is something that is so needed in other hotels.
September 5, 2014
Rated

4.0

out of

5.0
 by
Chicken snake
Second time
This is the second time for me at Candlewood. Good value, clean room, quite and nice staff.
September 3, 2014
Rated

5.0

out of

5.0
 by
jsyork
Excellent Service
Excellent Service and amenities including the location to the strip.
August 30, 2014
Rated

4.0

out of

5.0
 by
JDRNO
quiet, clean, convient
Great staff, clean rooms, very quiet even on weekends when hotel was full. Stayed for 6 weeks on business. No problems or complaints with the room.
August 29, 2014
Rated

1.0

out of

5.0
 by
KathyMACC
Under Construction - BEWARE
I was booked at the Holiday Inn Desert Resort Vacation originally, but I was told that the rooms were all being renovated so we were given a room at the Candlewood Suites. Unfortunately they were under renovations as well. The room was NOT what I expected. The rooms at the Holiday Inn Desert Resort were SO MUCH NICER!!!!! I went to the Holiday Inn Resort Club and they were able to get me a room there.....it was FABULOUS and exceeded my expectations!!!! Why the timeshare folks out of Florida gave me a room at the Candlewood instead of the resort I will never know...a VERY BAD EXPERIENCE!!!!!!
August 26, 2014
Rated

5.0

out of

5.0
 by
sidedraft74
Great nights sleep and clean room
The room was comfortable and very clean. I could easily have stayed a longer time and felt very comfortable doing so.
August 25, 2014
Rated

5.0

out of

5.0
 by
Movin Daughter
Great place to lay your weary head
I was helping my daughter move half way across the country with 2 kitties and the Candlewood Suites Las Vegas was one of our stops. The hotel grounds were very clean, the front desk personnel were all friendly and helpful. The hotel is off the strip but it's not a hassle at all to cab it to the strip just a few blocks down the same street. The hotel room was extremely comfortable with 2 double beds which we felt were comfy. We were close to the pool but didn't have the time to indulge, but it was nice and clean. We also did some laundry as we had been on the road a few days already with several more to go. I would recommend this property any time.
August 25, 2014
Rated

4.0

out of

5.0
 by
TravelingBud
Nice place to stay just off strip
Nice place to stay just off strip and off Flamingo. Clean room with big desk.
August 24, 2014
Rated

5.0

out of

5.0
 by
Traveler....
Wonderful Experience
Fantastic place to stay. Our three days there were amazing. Only 5 minutes from the Las Vegas Strip. Good neighborhood and some nice restaurants nearby that have great food and great atmosphere and much more affordable than restaurants on the strip. We would for sure plan to stay here again on our next trip to L.V.
August 23, 2014
Rated

5.0

out of

5.0
 by
lhadland
Great stay in Las Vegas
Our most recent stay at the Candlewood, once again, reinforced that the great staff members are the support system for the overall excellence of the hotel. For many years we have seen the same faces and received the same high level customer service which speaks volumes of the management. An important aspect in our purchasing choices is how valued the employees are with any company we opt to do business with. In addition to the staff, we find the variety and comforts of the amenities to be unequaled for the price of our stay. We cannot recommend the facility enough to friends and family. In fact, we modeled some updates to our own home based on the latest modern updates to the Candlewood rooms, which we consider our home away from home. Kudos for keeping the level of service consistent for all the years we have enjoyed staying there.
August 21, 2014
Rated

5.0

out of

5.0
 by
Beautiful Black Woman
Great Service
Everything we great. The hotel was very clean just the way we wanted it.
August 20, 2014
Rated

5.0

out of

5.0
 by
mj00
great bang for the buck
Hotel is exactly what I expect from IHG: clean, friendly, bang for the buck.
August 20, 2014
Rated

5.0

out of

5.0
 by
Rudi
Service and location
We are always staying at an IHG property close to our distinations and travel. The Candlewood in Las Vegas was an exellent choice. Much better then the Resort/Casino on the strip we stayed for our DAV Convention. We are planning a trip next month to Michigan and I will be looking for a Candlewood or IHG property on the way.
August 19, 2014
Rated

4.0

out of

5.0
 by
SSNN
Good Stay
Good location in Las Vegas for business or pleasure
August 18, 2014
Rated

5.0

out of

5.0
 by
RobertC
My Experience!
First of all, I want to say that this hotel is always my "Home Away From Home" when in Vegas. I thought I had lost my credit card after checking in because I could not find it in my usual place in my walit. The front desk staff reviewed the security tape and assured me that I had put it in my walit.... well needless to say I did find it after I took everything out. The staff should be commended for going out of their way to help me. To all concerned, "Thank You Very Much"
August 18, 2014
Rated

5.0

out of

5.0
 by
"don"
good service
people were pleasant courteous and helpful. We were informed of amenities, check-out ootions, etc.
August 18, 2014
Rated

5.0

out of

5.0
 by
Spartan78
Viva Las Vegas
I have stayed at this property many times. It is off the strip, but close enough to the action. The staff was great and the room was excellent. I will come back,
August 18, 2014
Rated

4.0

out of

5.0
 by
CMV888
Nice comfortable hotel to stay
The hotel was clean and the bed was comfortable. It was not overly expensive and their was a kitchen to use. I would stay here in the future.
August 14, 2014
Rated

4.0

out of

5.0
 by
sogr8ful
Great price and comfy bed and pillows
We enjoyed this hotel but the air conditioning took all night to cool down even a little and then it was still too warm to sleep very well. It was way too warm to sleep. The pool area was very nice but people were drinking alcohol in the pool and glass bottles which the sign says NO GLASS ALLOWED. The price was great and the room was very nice. I just need it to be cool enough to sleep at night!
August 13, 2014
Rated

5.0

out of

5.0
 by
Candygram4Mongo2
Clean, cool, and close (enough) to the action
VERY pleasant checkin experience, very pleasant stay. Room was clean and the AC worked well. It's a very short drive to the strip but far enough away that I didn't see any drunks etc during my 3-day stay. Grocery store is also a short drive away. Just like all Candlewoods, the bed was awesomely comfortable, there was a lazy-boy recliner, 3 channels of HBO, and a kitchenette in my room. I'm REALLY glad I chose this hotel!
August 11, 2014
Rated

5.0

out of

5.0
 by
TomX
Execellent Night Rest
Greatly improved since my last visit. Staff was friendly and professional. Location is great for a stop over as in my case, or for doing the town----and the price is great.
August 10, 2014
Rated

5.0

out of

5.0
 by
Greenhoff
Convenient place to stay, easy access
Nice little place to stay away from the strip, but within easy walking distance, so can leave the car at the hotel. There is a 'Bahama Breeze' opposite (we had lunch there when we arrived) and a petrol station on the crossroad opposite for fuel which was handy before moving on. Nice and quiet at night, no exterior noise apart from emergency vehicles (which is normal for Vegas). Would stay there again, good value for money for a family of 4.
August 10, 2014
Rated

5.0

out of

5.0
 by
Dusty38
best holiday ever
we have now stayed four times over four years at the Candlewood Suites in Paradise Rd Las Vegas. We never expected to feel like the place was a home away from home, but there was almost nothing to criticise. We even extended our stay by another three weeks. The staff have been wonderful, and we hope to be able to come back again next year.
August 9, 2014
Rated

5.0

out of

5.0
 by
SpencerT
Home from home
Can't fault the Candlewood Las Vegas. The staff are extremely helpful and friendly, from the front desk team to the pool guy and the cleaning staff. ( thank you to the front desk for signing for my delayed luggage when it arrived ) The suite I had was impeccably clean and my bed was very comfortable. For an extended stay I found it spacious with everything I needed in the kitchen. The Candlewood Cupboard downstairs was handy to stock up on milk and snacks during my stay. I would recommend this Candlewood for so many reasons - free laundromat, security patrolled parking, wonderful swimming pool and hot tub, and the location is prefectly set off the strip so it's quiter but just a short walk to the main attractions. Excellent in every aspect - it's home from home with staff that really do make you feel welcome.
August 6, 2014
Rated

4.0

out of

5.0
 by
aussiexp
Convenient and Comfortable
With a handy location just off the strip, you can get in and out of this location with relative ease. The rooms are comfortable and the price was pretty good. Certainly a good option for visiting Las Vegas for work or pleasure.
August 4, 2014