Skip Navigation
English
|
|
|
|

Sign In

Book online or call: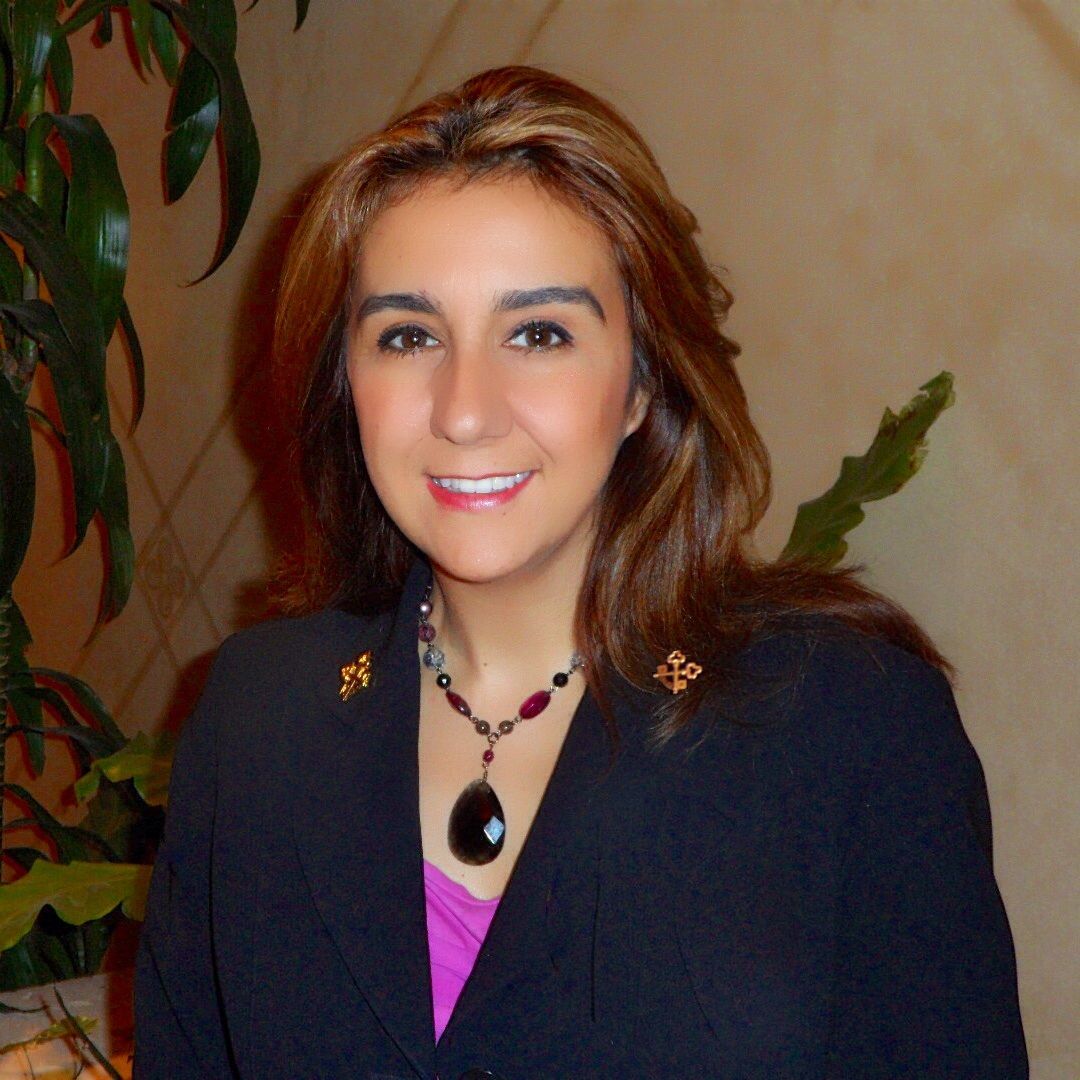 Insider Tips
LOCAL CULTURE
Exciting Surroundings
Just off the world-famous Las Vegas Strip, you can find amazing natural beauty in the Southern Nevada canyons and desert. Red Rock Canyon, Valley of Fire, and Lake Mead are among the best. And don't miss the Hoover Dam, only 35 miles south of the Strip.
LAS VEGAS HOTEL WITH ITALIAN CHARM AND ELEGANCE
Discover the enchanting Italian ambience of this luxury all-suite Las Vegas hotel. Decorated seasonally, the lobby waterfall is an iconic photographic backdrop for Vegas visitors. Perfect for leisure breaks or business, choose from 14 remarkable restaurants, browse international boutiques or rejuvenate at Canyon Ranch SpaClub®. From stunning 'green' meeting and conference venues to a full-service fitness centre and 40 foot rock-climbing wall, this Las Vegas hotel offers something for everyone.
HOTEL HIGHLIGHTS
Restaurant & Lounges

At the Palazzo, "Dining Out" doesn't mean leaving the building! Within the walls of The Palazzo you will find the world's greatest and most renowne...

Amenities & Services

Three renowned venues together form the ultimate destination for business and pleasure. The world's most spectacular meetings and conventions comp...
InterContinental Alliance Resorts The Palazzo
3325 Las Vegas Blvd. South

Las Vegas

,

NV

,

89109

United States

Front Desk

+1-702-4141000
Languages spoken by staff
English, Spanish
Pet Policy
Guide Dogs and Services Animals Only.
CHECK-IN

3:00 PM

CHECK-OUT

11:00 AM

Late Check out Available
Accessibility
Service animals allowed
Parking
Guest Reviews
Rated

4.8

out of

5

 by

218

reviewers.
Rated

5.0

out of

5.0
 by
CZtravel
weekend stay
Great location, quiet, modern and spacious hotel. Adequate breakfast provided. Lack of parking when busy, had to park on the street one night.
November 6, 2014
Rated

5.0

out of

5.0
 by
VINAY316
Great Rooms and comfortable stay
Overall good value for money. Comfortable rooms, nice view of the strip and relaxing atmosphere. Only problem being frequent turning ON and OFF of the Air Conditioner system which makes sound and can disturb you.
November 6, 2014
Rated

5.0

out of

5.0
 by
JS 123
still excellent 5 years on
my wife and myself from Ireland recently spent 3 nights here 11-13 Oct. We came back as we had spent two short stays here in 2011 which were excellent. Well nothing has changed, personnel maybe, but overall standards are even better and the building and rooms are still maintained in first rate condition. The breakfasts are great. We were given a room upgrade to accommodate us when we looked for a room with a Strip view and as no standard room with a Strip view (which we had booked) was available.This was superb although no doubt all rooms are equally good. Staff are courteous, helpful and efficient, in particular the two shuttle drivers and also Heather at reception for whom nothing was too much trouble. Overall this a great place to stay away from the noise and bustle of the strip yet within easy reach thanks to great free hotel shuttle service to and from downtown and above all, really good value for money.
October 30, 2014
Rated

5.0

out of

5.0
 by
Gumshoes
Best Hotel Experience Ever
Rooms make one feel at home because the amenities provided allow anyone to do things such as grill a steak, cook own dishes, and at the same time treat oneself to a great warm breakfast when on the go.
October 30, 2014
Rated

5.0

out of

5.0
 by
jephyboy
huge rooms, full kitchen, W/D included
This was my second stay at this property. I stayed for a long weekend with several family members. Rooms were very large and well appointed. All rooms that we stayed in had a washer/dryer inside, which was great. I only had one minor issues: 1) the W/D inside the rooms took a very long time. Wash takes 70 mins. Drying takes another 60 mins. 2) The walls are a bit thin, so I heard my neighbors all night long. Highlights: 1) rooms are spacious and modern 2) gym is surprisingly nice 3) pool was great for the kids Overall, I highly recommend this Staybridge and will definitely stay here again when back in the Vegas area.
October 28, 2014
Rated

5.0

out of

5.0
 by
Exitzero123
Staybridge Comes Through Again
I can't rave enough about this hotel. I travel with a man with Down Syndrome, and it can be a challenge at times. One of the challenges is his eating habits. He has a VERY limited food range. The staff in the dining room (particularly Jorge) went WAY out of their way to make sure his food particularities were taken care of. I never expected that kind of service. I had every expectation of traveling around Las Vegas, looking for a restaurant that would serve the food he needed. I couldn't believe that the kitchen staff was willing to accommodate his need for plain scrambled eggs, even to the point of having them ready when we walked in the door of the dining room one morning! It certainly made my vacation a lot less stressful. The front desk staff (in particular Alex) had the patience of Job, when on the first night I went to them with about 10 different questions. Everything was answered with a smile. We had a group of friends over to our suite one night. No one could believe how nice the suite was. There was plenty of room for a visit, room for food and drinks, and the set up lent itself to a nice evening of conversation. My buddy and I have been visiting Las Vegas once a year for 14 years now, and the Staybridge Suites is our go-to hotel from now on. Thank you all!
October 27, 2014
Rated

5.0

out of

5.0
 by
fisource11
Spacious room awesome staff
Too big for what we needed, but would stay again. Great complimentary breakfast. Clean everywhere!
October 27, 2014
Rated

4.0

out of

5.0
 by
Sam from Richmond hill
Welcoming
Welcoming hotel. Good buffet breakfast. At this hotel I was well rested and felt very good upon leaving. Great hotel. Truly, felt at home, away from home.
October 22, 2014
Rated

5.0

out of

5.0
 by
NevadaGuy
My go-to for Business and Fun in Vegas Now
I was down in September for a multi-day business trip. Rather than shell out over three-hundred for the hotel where my conference was at, I stayed here. I've used Staybridge Suites in the past and was always impressed. But this property in particular is fantastic. Its clean, modern and very easy to get to. It was a stone's throw from major casinos on the South-end of the Strip (you can walk if need be). Room itself was huge and kitchen was completely functional. The room next to me had a crying baby and I couldn't hear a thing when I shut my bedroom door. Easy (free) parking unlike the rest of LV and the internet worked fine. Breakfast was more than you would expect for a continental. Perhaps best part was the staff. From midnight snacks from the small shop in the lobby, to getting copies of my receipts weeks after my stay, they were always friendly and able to help. I have no reason to stay anywhere else. This place is great.
October 21, 2014
Rated

5.0

out of

5.0
 by
Miguelbvt
Brilliant place to stay
We had looked long and hard at options regarding accommodation in Las Vegas. We can honestly say that the STAYBRIDGE SUITES was a wonderful place for our three night stay. The one bed deluxe suite was extremely large and had everything to make our stay as comfortable as one could wish for. The front desk staff were very helpful and friendly, the free shuttle was reliable and the drivers courteous. Great breakfast and beautiful pool area. We will look no further than the STAYBRIDGE SUITES for any future trips to Las Vegas.
October 18, 2014
Rated

5.0

out of

5.0
 by
cv123
Clean and inviting rooms and great staff
The property was new and clean from grounds to lobby and rooms. The staff was very pleasant, upbeat and always acknowledge you when walking through lobby or into social event or meal. The off strip location is perfect for relaxing and reduction of noise levels for sleeping. What a great place, I do not recommend lightly, but this place is a hidden gem. Thanks, and I will see you again!
October 18, 2014
Rated

4.0

out of

5.0
 by
Academy Retiree
You Can't Always Get What You Paid For
My wife and I were celebrating a birthday with our best friend in Las Vegas so I reserved a King Bed Studio thinking it had a separate bedroom with a king bed and pullout couch in the living room. When we checked in, we were told it was not a suite and the hotel replaced the king bed with 2 queens side by side and no pullout bed without notifying me. The problem was my wife and I planned to stay in the same room with our friend. The hotel was booked except for a handicap room so my friend decided to go to a separate hotel for the night. We received an apology and were later compensated by the Sales Manager. This particular hotel was a former short term stay facility which is now a Staybridge franchise. Some of their rooms are not suites as the website advertises. Check to make sure you are getting what you paid for.
October 17, 2014
Rated

5.0

out of

5.0
 by
BlueMoon@
Great Relax Place to stay!
Our family stay for few times this years and we love it. This hotel has nice and quite enviroment to relax with family or get out from the busy daily routine. Thank you all the staff for make us fill confortable on our last stay.
October 16, 2014
Rated

5.0

out of

5.0
 by
Fall Break Mom
Fall Break
Great place to stay if you want a more quiet location a little farther from the Las Vegas Strip. Great quality, great value! Staff was helpful.
October 15, 2014
Rated

5.0

out of

5.0
 by
CDNtraveller
Great Experience
Very enjoyable 2 nights. Staff very accommodating and friendly. One bedroom suite like home away from home - washer/dryer, dishwasher, full fridge & stove, separate living room, 2 t.v.'s. Immaculate! Tasty breakfast and Social Evening Reception (supper) Wed. and Thurs. evenings. Pool great - clean, nice sitting area. Highly recommend this hotel!
October 15, 2014
Rated

4.0

out of

5.0
 by
pharker
Almost perfect.
We loved our stay at the Staybridge Inn and Suites. When we arrived in our room, there was the faint odour of cigarette smoke. When we notified the front desk we were told that it is allowed to smoke on the balcony but not in the room. They brought us some air purifying spray which, along with opening the windows, did help. We loved the spacious room and lovely breakfast, as well as the free shuttle to the Strip. The staff were generally helpful and friendly. The bed was amazing.
October 14, 2014
Rated

5.0

out of

5.0
 by
rranger
Great place to stay at a non-casino hotel
Free parking, complimentary breakfast, clean laundry facilities; free shuttle to the strip at the New York New York hotel, but in hindsight, since we had a car, we could have just parked at any hotel on the strip, since it was free anyway.
October 13, 2014
Rated

5.0

out of

5.0
 by
Propper
Tolle Suite und großartiger Service.
Schönes Hotel in der Nähe vom Flughafen, mit kostenlosem shuttle Service zum Flughafen und ins Zentrum ( Strip ) von Las Vegas.
October 9, 2014
Rated

5.0

out of

5.0
 by
azlooker
A challenge met well
Staying anywhere for 35 days in a row can be a challenge for anyone and any place. Our stay was very enjoyable and we had a great time. The staff were very helpful and pleasant. We did not have any problems and felt safe the whole time we were there. The kitchen was very nice and having the ability to do laundry at home was awesome. We would most definitely stay there again.
October 9, 2014
Rated

5.0

out of

5.0
 by
Nikki13
Wonderful suite all aroundThis was my first time at the Stay
This was our first stay at the Staybridge Suites but I will surely be staying at them again wherever they may be.
October 8, 2014
Rated

5.0

out of

5.0
 by
keith4321
Comfortable and Modern Suite
Great value compared to other facilities in the immediate vicinity.
October 1, 2014
Rated

5.0

out of

5.0
 by
StellaAlex62
Great Hotel
-Great location -Fast, free shuttle to New York, New York
October 1, 2014
Rated

5.0

out of

5.0
 by
Chap1000
Vegas Hotel
A great place to stay. Spaceous comfortable rooms. Friendly Staff
September 30, 2014
Rated

5.0

out of

5.0
 by
Pelite
Best hotel I have ever stayed in!
Wow, what a hotel suite. I had requested a top floor room facing the Strip. It was better than I imagined and came with a balcony, and a washer and dryer in our kitchen. My husband said he wished we were able to stay a month rather than 4 days as it had everything you needed. We will definately stay here again. The hotel is modern, clean and staff are very friendly and helpful. Well done Staybridge!
September 30, 2014
Rated

5.0

out of

5.0
 by
JMS2014
Excellent Stay @ Staybridge!
Excellent staff, room amenities. I did not partake in the social hours or meals (only due to my own work hours). But service, was excellent as was my spacious suite. I'm working in the area for the next few months and have already pre-booked my stays!
September 30, 2014
Rated

3.0

out of

5.0
 by
ed1142
breakfast
Worst breakfast -cannot find nutrition value in food choices provided.
September 29, 2014
Rated

4.0

out of

5.0
 by
Linear Tech
Still happy with Staybridge
Great place to stay. This is my fourth time since April 2014. Enjoyed staying here every time.
September 29, 2014
Rated

5.0

out of

5.0
 by
ChelseyP
Great Hotel, Great Staff!
I would recommend this place for business or leisure trips! The staff was wonderful and friendly. Heather at the front desk not only made sure that my stay was perfect but also took an interest in my house hunting at the time. Made me feel at home and welcomed in such a large hotel.
September 25, 2014
Rated

5.0

out of

5.0
 by
CYCLING LOVER
COMFORTABLE, QUITE, SAFE
This hotel is located closed enough to the strip but just outside the buzz and fuzz of Vegas making it a great place to get a good night sleep. The rooms are very comfortable, clean and quite. The staff is very friendly.
September 25, 2014
Rated

5.0

out of

5.0
 by
Joanne 2
Above expectations
Everyone at this hotel was very courteous and happy to help in anything we asked for. Room was very spacious, greeted at breakfast in the morning, good business center and great shuttle service to the Strip. Was very pleasantly surprised at the wonderful service we received at this hotel and highly recommend it to anyone looking to stay in Las Vegas,
September 23, 2014