Skip Navigation
English
|
|
|
|

Sign In

Book online or call: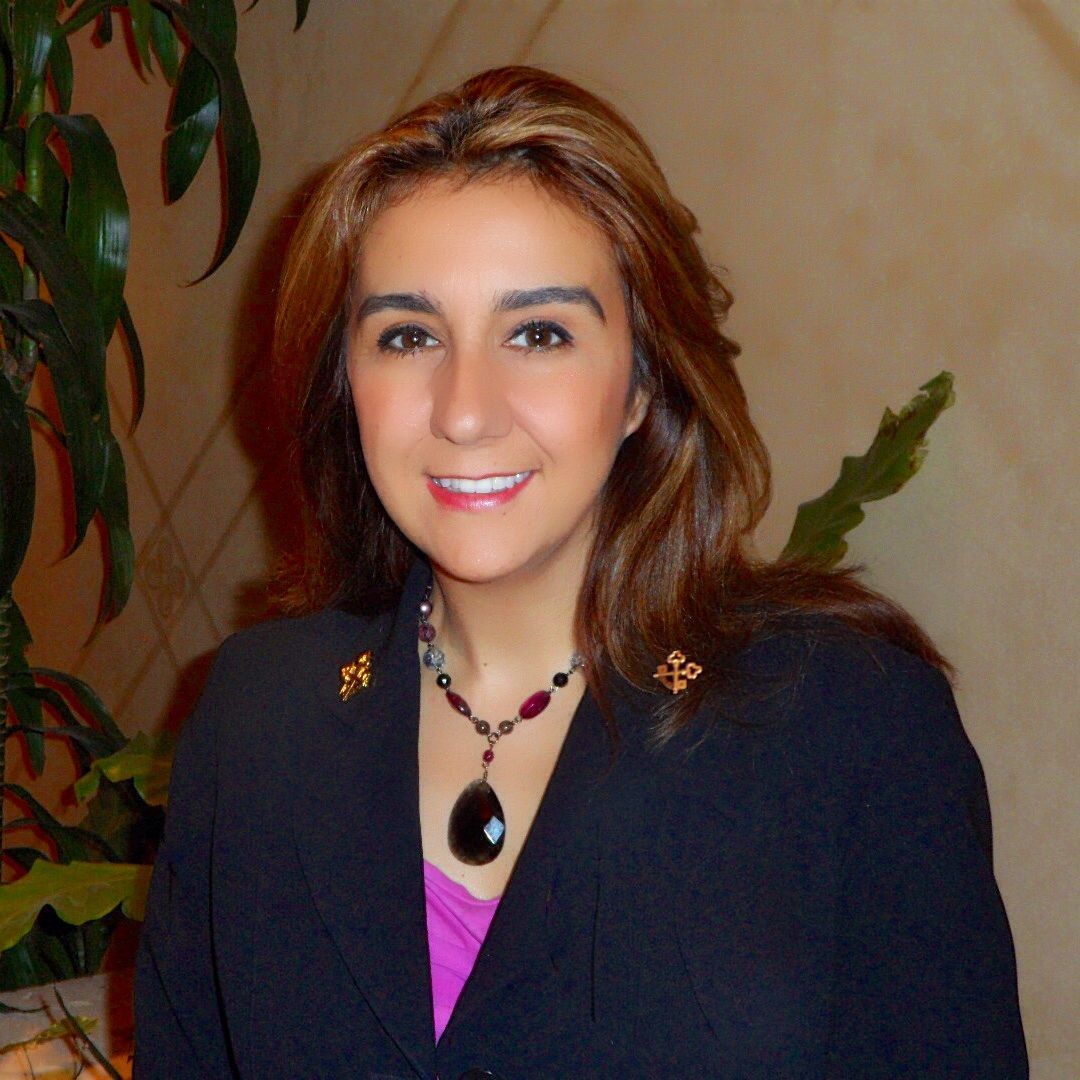 Insider Tips
LOCAL CULTURE
Exciting Surroundings
Just off the world-famous Las Vegas Strip, you can find amazing natural beauty in the Southern Nevada canyons and desert. Red Rock Canyon, Valley of Fire, and Lake Mead are among the best. And don't miss the Hoover Dam, only 35 miles south of the Strip.
LAS VEGAS HOTEL WITH ITALIAN CHARM AND ELEGANCE
Discover the enchanting Italian ambience of this luxury all-suite Las Vegas hotel. Decorated seasonally, the lobby waterfall is an iconic photographic backdrop for Vegas visitors. Perfect for leisure breaks or business, choose from 14 remarkable restaurants, browse international boutiques or rejuvenate at Canyon Ranch SpaClub®. From stunning 'green' meeting and conference venues to a full-service fitness centre and 40 foot rock-climbing wall, this Las Vegas hotel offers something for everyone.
HOTEL HIGHLIGHTS
Restaurant & Lounges

At the Palazzo, "Dining Out" doesn't mean leaving the building! Within the walls of The Palazzo you will find the world's greatest and most renowne...

Amenities & Services

Three renowned venues together form the ultimate destination for business and pleasure. The world's most spectacular meetings and conventions comp...
The Palazzo
3325 Las Vegas Blvd. South

Las Vegas

,

NV

,

89109

United States

Front Desk

+1-702-4141000
Languages spoken by staff
English, Spanish
Pet Policy
Guide Dogs and Services Animals Only.
CHECK-IN

3:00 PM

CHECK-OUT

11:00 AM

Late Check out Available
Accessibility
Service animals allowed
Parking
Guest Reviews
Rated

4.8

out of

5

 by

167

reviewers.
Rated

5.0

out of

5.0
 by
lmomny
Very nice modern hotel and location
This hotel is bright, new, and modern. Location outside traffic and craziness of Strip is good, close enough to get to Strip easily. Having full kitchen is great. Only complaints were that front desk staff when checking us in didn't mention that some rooms have more road noise than others. So we ended up with room overlooking highway, although it's far enough away that the noise isn't overwhelming when a/c is on. If seeking quieter room from highway noise, ask for one overlooking pool area. Also, door from living room to balcony has no shades, so someone sleeping on sofa couch will be woken up by the bright eastern sun.
August 16, 2014
Rated

4.0

out of

5.0
 by
Mike AZ
Nice Place to stay
I would stay at this hotel again. It was clean, friendly, and close to the downtown area
August 15, 2014
Rated

5.0

out of

5.0
 by
Vjya
cool awesome 5 star place
awesome place to stay, nice easy free parking on site, close to everything. excellent staff, heather, Michael, Nicole, varsha, eric, jay and the gentleman that took me to the airport by shuttle bus, all of them are commended for the service they gave with a smile. the breakfast was nice and the staff there too were great. the property is clean and maintained well. I have no regrets staying there, I have already told a bunch of my family members and friends to go there and stay. the suite we stayed in, was gigantic and had everything a home would have. you are not very far from the strip and the fact that the shuttle gives you a free ride by the hour is something to consider. you have in house washer/dryer in each suite which made it so nice. I will surely go back and stay there if I get a chance. v v
August 12, 2014
Rated

1.0

out of

5.0
 by
Jazzydr
Stay Away from STAYBRIDGE
If you like urine on the elevator floor, this is place for you. I informed the staff of this disgusting situation, and two hours later, the urine was still there. Do not stay here, this situation was totally unsanitary.
August 7, 2014
Rated

5.0

out of

5.0
 by
verito
Estadía en Las Vegas
Gracias a la organización de servicios del Staybridge LV pudimos conocer la ciudad a pesar de ser la primera vez que concurrimos, con nuestra madre de 82 años y hablando inglés solo medianamente. Pudimos acomodarnos rápido, luego de un largo viaje, acceder facilmente al lavado de ropa, transporte a la ciudad y descanso. Pudimos también contactarnos con familiares en Argentina y concretar paseos previamente acordados. Nos sentimos muy a gusto, especialmente por el trato del personal de recepción y todo aquel con el que entramos en contacto (cocina, limpieza, traslados). Fueron siempre muy serviciales, amables y se preocuparon por dar solución a nuestros pedidos.
August 7, 2014
Rated

5.0

out of

5.0
 by
Hasty59
Great stay
Heather on the front desk was outstanding in her attentivenes
August 5, 2014
Rated

5.0

out of

5.0
 by
RKS10
Comfortable stay
Stayed with family for 3 nights in July. Very comfortable stay, nice clean and quiet rooms, in-room kitchen, friendly and helpful staff, nice fresh breakfast. Easy check-in and check-out without any wait or hassles. Hotel is located about 10-15 minutes away from the airport.The hotel is also about 10-15 minutes driving distance from the strip (Las Vegas Boulevard). Hotel has a free complimentary shuttle that is available every top of the hour frequency (you have to request for it with sufficient advance notice) but only up to 10 pm at night. We mostly used taxis to get back to the hotel at night after 10 pm as it was cheaper than renting a car.
August 2, 2014
Rated

5.0

out of

5.0
 by
cameradann
Wasn't sure what to expect
Hotel staff was great. From front desk to the cleaning staff. Everyone was nice. Hotel is clean. Pool was nice. Even better that it doesn't use chlorine. Beds are very large and comfortable. The sofa bed, not so much. There were two tv's. One in the living room and another in the bedroom. It's nice that the one in the livingroom is mounted on an articulating mount. It can be pulled forward and pivoted to allow a better viewing angle. The bathrooms were large though a bit plain. Kitchen was nice and decently stocked with pots, silverware and cups. Only con for me: Not enough parking at the front door. Not convenient when first arriving and you have to hunt down a spot on the other side of the building, just to check in.
August 1, 2014
Rated

5.0

out of

5.0
 by
MtHeliz
Great Hotel; Excellent Value
Lovely hotel away from the Strip, but not too far. Free shuttle to NY/NY Upscale and fully equipped kitchenette. Very clean and very comfortable room! Highly recommend.
July 30, 2014
Rated

5.0

out of

5.0
 by
DBGB
Stay here when in Las Vega
This is a great hotel off the strip. If you want to go to the strip it is a very short drive away but if you like something quiet while in Vegas stay here. It is clean, friendly, and a value for your dollars.
July 23, 2014
Rated

4.0

out of

5.0
 by
Cakelike6
Wish we had found this hotel earlier ...
We missed a flight leaving Vegas and couldn't get another flight until the morning. Searching online for hotels near the Las Vegas airport, we came upon the Staybridge Suites. They had rooms available and for about the same price as the hotel where we had stayed on the Strip. The room was clean and we were surprised it had a kitchenette. The bathroom was a good size and the bed was comfortable. The only two items we would have appreciated was a larger bed (we had a full sized bed and would have liked a queen or king) and it would have been nice if they made their breakfast and shuttle available a little earlier (we had an early morning flight to catch and needed to leave the hotel at 5:30 AM). Other then that, we'd definitely consider staying here again on future visits to Vegas and would look into this hotel at other locations.
July 22, 2014
Rated

5.0

out of

5.0
 by
DonnieNM
July 2014 Stay Past Expectations
Social hour was awesome, free dinner on the hotel, very cool! Staff at continental breakfast area and social area we're very friendly. The pool was so luscious and relaxing. I felt comforted being surrounded by young professionals and families. My room was so quiet, compared to the busy streets outside. The layout of the room felt like a luxury small condo in a big city. My view of the downtown Vegas strip was awesome. I was close to all the hustle and bustle of the town, but I felt comforted almost like a home away from home feeling. I felt very relaxed here. The staff was very accommodating for me. There were very tiny flukes in billing and fees, but the front desk took care of it right away and made the changes. Over all the quality of this hotel is top notch. Very open floor plan, and nice furniture, beautiful fully supplied kitchen and big bathroom with big tub! Huge windows to let day light in, and you even get a balcony!
July 22, 2014
Rated

5.0

out of

5.0
 by
n4mihun
Comfortable bed and pillows
When staying at hotels, I typically have a hard time with the pillows due to neck issues. The pillows in my room were very comfortable and I was able to sleep quite comfortably on them. And the 1 bedroom suite was very nicely decorated and I enjoyed a very peaceful, relaxing evening. Loved it!
July 21, 2014
Rated

5.0

out of

5.0
 by
Linear Tech
Great Hotel
Great room, great staff. Have stayed there three times now and will in the future.
July 21, 2014
Rated

3.0

out of

5.0
 by
Alvegas
Minor issues
First time ever staying at Staybridge. Only one issue that bedding for pull out sofa bed was missing from suite and when front desk sent up bag of bed linens, they were wet. Other than that rooms very nice and quiet, good views of strip from balcony. Shuttle to strip was small and could not handle our party of 9 so need to book in advance. Also shuttle to airport does not start until 8:30am on weekends so we needed to take taxi. The price per night should provide better service. Would I stay here again? yes I would to give the place another chance as issues can happen.
July 17, 2014
Rated

5.0

out of

5.0
 by
loveurdj
Great find in the hustle and bustle
This was a great find we stayed here during our stay we were getting married and didn't care for the lure of the strip. If you wanted to go to the strip it was just around the corner. What a great place big big big , rooms , kitchen and greattttt breakfast !!!
July 16, 2014
Rated

5.0

out of

5.0
A gem in the vegas dessert
Great hotel! clean comfortable and spacious! what more can youa sk for??
July 16, 2014
Rated

5.0

out of

5.0
 by
HAPPY AND RESTED TRAVELER
QUALITY! COMFORT! CUISINE!
This will ABSOLUTELY be the only place I stay for a trip to Las Vegas!!! The 5 star reviews were well deserved and well represented. The staff was friendly, accommodating and customer service minded. The food was DEELISH and the amenities were endless. The non casino and smoke-free environment was ideal for families and business travelers. The beds were EXTREMELY comfortable and inviting. I would HIGHLY recommend this venue for all traveling to the area. This is an absolute hidden gem. Thank you Staybridge Suites for being THE PLACE to stay when in Vegas.
July 15, 2014
Rated

5.0

out of

5.0
 by
JoeM9
Excellent staff
Every staff member I came in contact with was very friendly and acknowledged me in some way. The room was extremely large and quiet.
July 15, 2014
Rated

4.0

out of

5.0
 by
happyjack1966
good property for vegas
good overall. parking . can be limited parking. close to freeway but not too noisy. 5 min to strip
July 13, 2014
Rated

5.0

out of

5.0
 by
Sweetie30
Viva Las Vegas
We really enjoyed our stay and would recommend this hotel anytime you're visiting the area, whether it;s business or pleasure, you can't go wrong with Staybridge.Suites Las Vegas. We loved it!
July 11, 2014
Rated

4.0

out of

5.0
 by
BT0528
Fantastic room and comfortable environment
We enjoyed everything about Staybridge Suites. The room was open and comfortable. The bed was fantastic. The view of Las Vegas was wonderful. The breakfast was hot with variety. We would recommend this place to anyone and are looking forward to staying again the next time we come to Vegas.
July 9, 2014
Rated

5.0

out of

5.0
 by
NJMom54
Spacious room great location
I will never stay on the Strip ever again...Staybridge is in a great location and only a 10 min ride by shuttle to the strip and airport! Breakfast was the best one we had in all the hotels we stayed during our trip and the to go bags were so thoughtful! We shared our king suite with another couple and it worked out great, especially the jack and jill bathroom!
July 7, 2014
Rated

5.0

out of

5.0
 by
geoffster
we're hooked
great hotel all around, close to the strip, but far enough to be quiet. Nice sized suite, nice kitchen. Loved sitting on the balcony every night with a cocktail. Room is dead quiet, we never heard another guest or staff. Awesome breakfast every morning. Its like having your own condo in LV!
July 2, 2014
Rated

4.0

out of

5.0
 by
smoody
Friendly staff, clean rooms
I always use the Staybridge when i travel to LV for business.. its quiet and clean and i love love love the in room kitchen .. i have not had a bad experience yet.. the breakfast is good but could have more variety
July 2, 2014
Rated

5.0

out of

5.0
 by
C&G49
Beautiful Room plus Great Service
After 600 miles on the road from San Francisco, we were looking for a comfortable, spacious suite and we got more than we were expecting. The suite was more than spacious and the view of the Strip was beautiful. The breakfast in the morning was as in other Staybridge Suites but was a touch better because the staff was continually refreshing the food.
June 30, 2014
Rated

5.0

out of

5.0
 by
ale_Italy
Friendly staff and great services
In my staying I have met friendly and collaborative members of the hotel staff and all the in-house services have been very valuable. Rooms are comfortable and clean and the overall atmosphere is relaxed. My room had a great view of Las Vegas. I would recommend this hotel to all the people I know.
June 30, 2014
Rated

3.0

out of

5.0
Comfortable and Affordable but dont order Room Serivce
I wish the food and room service was better. I also would have liked to not have issues with booking. Be sure to double check your reservations are still there before you arrive.
June 27, 2014
Rated

5.0

out of

5.0
 by
LuLu's Mom
Another great stay!
As always, my stay at the Staybridge Suites Las Vegas is fantastic. One evening during my stay the air conditioning went out. I went to the front desk and talked to Heather who handled the situation beautifully. She immediately had 3 fans sent to my suite and called Rey who arranged to fix the problem at my convenience. Heather followed up with me to see if everything was ok especially since I was traveling with my dogs. Thank you so much Heather for your kindness and consideration.
June 25, 2014
Rated

4.0

out of

5.0
 by
HVFK
Reliable and Comfortable
Good value for money and always an enjoyable stay.
June 25, 2014