Skip Navigation
English
|
|
|
|

Sign In

Book online or call: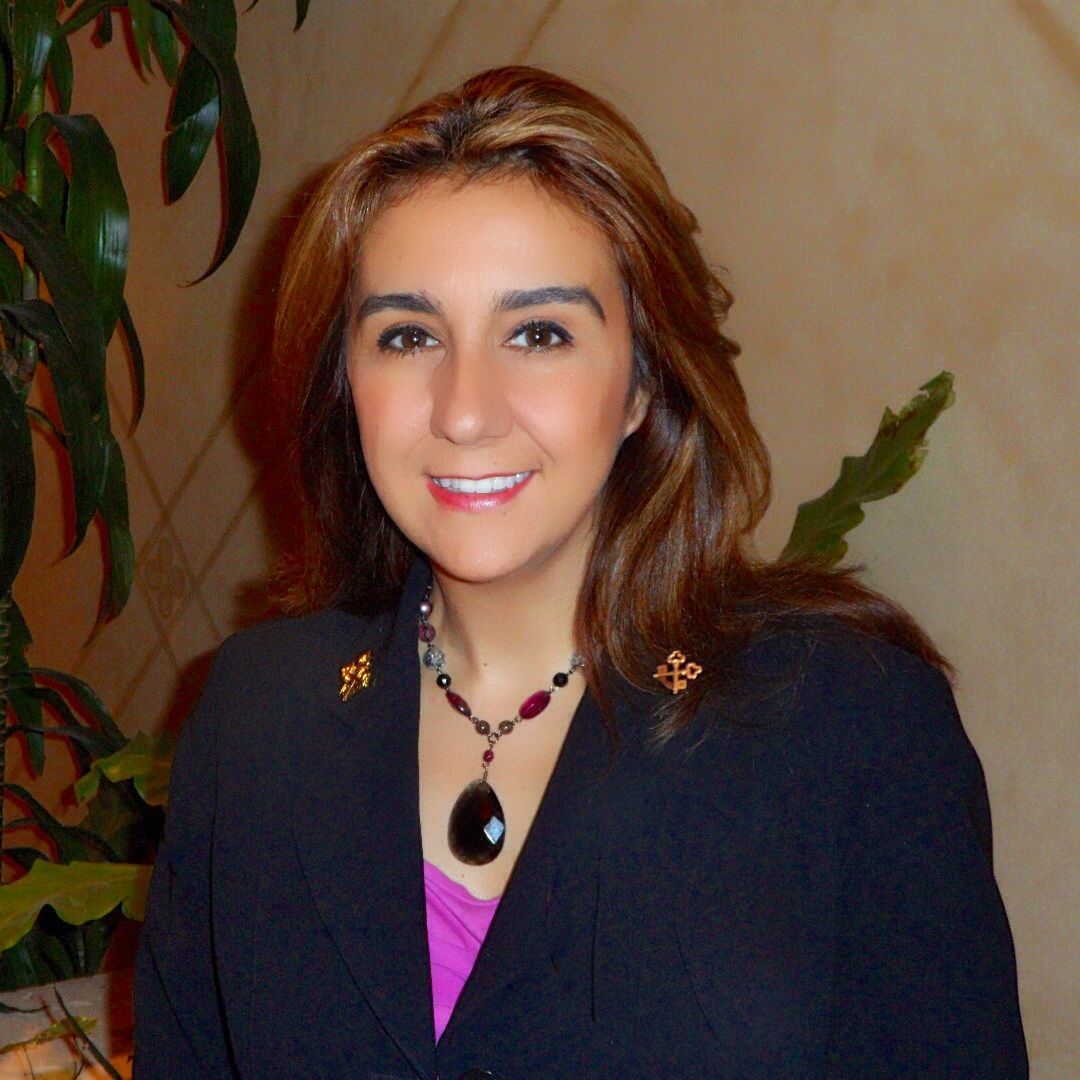 Insider Tips
LOCAL CULTURE
Exciting Surroundings
Just off the world-famous Las Vegas Strip, you can find amazing natural beauty in the Southern Nevada canyons and desert. Red Rock Canyon, Valley of Fire, and Lake Mead are among the best. And don't miss the Hoover Dam, only 35 miles south of the Strip.
THE VENETIAN DEFINES LAS VEGAS HOTELS
From gondola rides to fine dining at 19 restaurants, gaming to star studded shows, this iconic, palatial resort sets the bar for Las Vegas hotels. Stroll through the hand-painted Grand Colonnade and experience the romance of Italy on the world-famous Las Vegas strip. Browse 80 international boutiques or revive in the 134,000 square foot Canyon Ranch SpaClub® and Fitness Centre. Find every resort advantage at this Las Vegas hotel, from stunning suites to Azure Pools and bespoke spa treatments.
HOTEL HIGHLIGHTS
Restaurant & Lounges

At The Venetian, "Dining Out" doesn't mean leaving the building! Within the walls of The Venetian you will find the world's greatest and most renow...

Amenities & Services

Three renowned venues together form the ultimate destination for business and pleasure. The world's most spectacular meetings and conventions comp...
InterContinental Alliance Resorts The Venetian
3355 Las Vegas Boulevard South

Las Vegas

,

NV

,

89109

United States

Front Desk

+1-702-4141000
Languages spoken by staff
English, Spanish
Pet Policy
Guide Dogs and Service Animals Only.
CHECK-IN

3:00 PM

CHECK-OUT

11:00 AM

Late Check out Available
Accessibility
Service animals allowed
Parking
Guest Reviews
Rated

4.6

out of

5

 by

160

reviewers.
Rated

5.0

out of

5.0
 by
bradwww
clean place
among the many poor old motels around the strip - this new property is super nice and clean, reccomended, close to everything.
October 20, 2014
Rated

5.0

out of

5.0
 by
mtol
Clean spacious hotel and friendly staff
a nice hotel with good sized and comfortable rooms.
October 19, 2014
Rated

5.0

out of

5.0
 by
rcg1945
Excellent bargain for a fair price; great and conveinent location
The Candlewood Suites in Vegas made us feel very welcome at all times. The staff was very accommodating and always willing to assist with an questions, etc. The Candlewood Cupboard is a very valuable commodity for this property and was used on a regular basis for milk, snack items and soap powder. Love it! I would recommend this property to anyone visiting the Las Vegas area. A lot of bang for your buck.
October 18, 2014
Rated

5.0

out of

5.0
 by
Tonto4
No grass for the dog
There was no map of the hotel, supplied by the front desk as I checked in, and being pointed in the general direction was not helpful. This hotel allows dogs, but there is no grass available. It would be great if there was a 20 foot x 50 foot fenced section of grass to play ball and frisbee. The design of the room and the built in furniture was superb. Loved the bedside lamp with the shelf and the bedside cabinet by Kimball was so useful and well thought out. To have the TV on the wall raised up was also nice to see.
October 18, 2014
Rated

5.0

out of

5.0
 by
Gary165
Great location.
Great location. The parking is easy, the staff courteous and efficient. It was a wonderful experience.
October 16, 2014
Rated

5.0

out of

5.0
 by
amei1
房间温馨,设备齐全
性价比蛮高的房间,大温馨,设备齐全。可惜入住时间只有一个晚上,没有太多感受其他的环境。音响闹钟的设备还停留在iphone4的阶段,有点跟不上节奏了。
October 15, 2014
Rated

5.0

out of

5.0
 by
Sparky0803
Great!
Will always stay here when in Vegas. The staff couldn't be any nicer, especially Victor!!!! Thank you for taking good care of me and the pups!
October 14, 2014
Rated

5.0

out of

5.0
 by
daubenjl
Comfy bed and well equipped room
Bed was comfy. room was well equipped. Nice on site free laundry. Close to all teh action but far enough away to be quiet.
October 13, 2014
Rated

5.0

out of

5.0
 by
kansasconejo
staying the night
overall very good the only negative were the pillows and that might just be my wife and my preferences.
October 13, 2014
Rated

5.0

out of

5.0
 by
trixyjennings
Comfortable accommodation and great service.
Very comfortable accommodation, friendly staff and excellent facilities for a short or longer term stay. Good location with suitable services and entertainment in the near vicinity. Staff very welcoming and attentive. Would stay again happily.
October 9, 2014
Rated

4.0

out of

5.0
 by
wanttotravelforever
Good deal
nice place - close enough to strip. Great to have a kitchen - I would go back again.
October 7, 2014
Rated

5.0

out of

5.0
 by
Auburn Fan
Great location and price.
Great location and price. Walking distance to strip, which we did day one. Easy to get cab service...which we used after dark.
October 5, 2014
Rated

5.0

out of

5.0
 by
Tykhead
Travelling through Vegas
It's a great hotel for a overnight stay, conveniently located just off the strip. Suite is big, ample parking and nice, polite staff.
October 4, 2014
Rated

5.0

out of

5.0
 by
similiz
Nice people and a great value
Rooms are clean and smell clean. Great kitchenette that has everything you need. The bathroom is a good size with a shower that works well. Every was courteous and asked if we needed anything. Love the recliner chair in our room, very comfy. It is perfect for a long or short stay.
October 2, 2014
Rated

5.0

out of

5.0
 by
JaimeR
Nice Hotel
Nice hotel, the only inconvenience is that they do not clear your room everyday; that was really disappointing.
September 30, 2014
Rated

5.0

out of

5.0
 by
Se7en
Fourteened year staying here
Always so great staying at this candlewood . The staff keeps us happy and welcome. Can`t wait to go again.
September 29, 2014
Rated

5.0

out of

5.0
 by
Yvon0922
Wifi and Free Coffee
Like to stay at Candlewood Suites for the Kitchen, Wi-fi and Free Coffee.
September 28, 2014
Rated

5.0

out of

5.0
 by
EsmeyMIlke1129
First Visit to Vegas
This was my first time visiting Las Vegas and I am glad I decided to stay the Candlewood Suites. Upon check in, the desk clerk was very nice and helped us check in a little earlier. The walk between the hotel to the strip is about 20min walk so I do suggest getting a taxi or taking a bus. I will be returning to the Vegas and I will defiantly stay at the Candlewood Suites again.
September 26, 2014
Rated

5.0

out of

5.0
 by
daenzg
Flexibler Ferienaufenthalt
Durch den Aufenthalt in der Suite mit full equiped kitchen ist dieser sehr flexible in Sachen Feriengestalltung. Die Zimmer sind sauber und das Personal ist nett. Unser Zimmer wurde leider erst nach 8 Tagen geputz, obwohl nach spätestens 7 Tagen geputzt werden sollte? Auch ist der oberste Stock zu empfehlen, da das getrampel vom Gast oben an einem doch ganz schön nerven kann, speziell in der Nacht... Würde auf jedenfall wieder hier übernachten ;o)
September 26, 2014
Rated

5.0

out of

5.0
 by
10 weeker
Great staff, clean rooms. Staff were also willing to help.
I had a great time at the Paradise location. I was on a business trip, ad was able t get to work within 10 minutes. The staff helped as needed. I liked the protective heat timer for the stove, as it prevents leaving the stove on by mistake for an extended period of time. The bed was comfortable and each morning I felt well rested. The pantry came in handy a few times, when I had a desire for ice cream in the middle of the night. I would definitely want to stay at this location again. Keep up the great work!
September 25, 2014
Rated

5.0

out of

5.0
 by
MacTech
Roomy rooms, Comfortable bed and great service.
I always look for Candlewood when I am traveling and need a room. I know what I am getting and have yet to be disappointed. The only thing that I would like to see added to Candlewood is a free breakfast for those of us who do not have time to cook and need a bite on the way out in the morning. Otherwise. I recommend Candlewood all the time. I am looking forward to my next stay. I know that I will sleep well.
September 25, 2014
Rated

4.0

out of

5.0
 by
ababinzo
Bathroom
It seems that I have experienced this more often than not. When I am taking a shower, the water drainage is very slow. So when I am finished I am standing in a pool of water. Periodic cleaning of the drain would go a far way. This exposes your cliental to a breathing environment for bateria.
September 24, 2014
Rated

4.0

out of

5.0
 by
JoeVee
AC works great!
Value was fair... AC worked great, which isn't always the case in such a hot climate. Need to have at least ONE icemaker for those that want ice when they first get there, and don't want to wait for the in-room ice maker to start making ice.
September 23, 2014
Rated

1.0

out of

5.0
 by
NOYB99
Do not stay unless it's your last resort.
The only good thing about this hotel is that they have remodeled the rooms, however they should put new appliances to make it feel like a new hotel and not get grossed out when opening the fridge. Horrible for noise, the AC units are very loud, the only way to try and sleep is to turn it off. When factor in the hot Vegas weather, it's pointless because you still won't be able to sleep. The only good customer service was when I was being checked in, other then that the morning staff was terrible and don't even care how your stay is. Parking is also a bad set up. I've worked in hotels before and I know this is no way to run a hotel.
September 23, 2014
Rated

5.0

out of

5.0
 by
Mick d
Great Clean Room
CLEAN! and updated rooms the over all hotel was clean, people were kind and very attentive to needs.
September 21, 2014
Rated

5.0

out of

5.0
 by
Java12
Surprising nice visit
This was a nice property to stay at. The staff were friendly and helpful. The gym needs upgrading. The room clean and comfortable. The worst thing about the property is the towels. I travel and stay at hotels a lot and these towels are terrible. Maybe they are new and need to be wash a few times. But they were not absorbent and not comfortable at all. Otherwise everything was great
September 13, 2014
Rated

5.0

out of

5.0
 by
Anthony50
Friendly Staff!
It started with a friendly check-in, extremely clean room and the staff was great throughout my 9 night stay. Front Desk Staff were knowable and very helpful with dining recommendations.
September 10, 2014
Rated

5.0

out of

5.0
 by
Chevron
Friendlyn stsff
the staff oFfered my extra coffee, asked if I NEEDED A WAKEUP CALL AND GAVE ME GOOD DIREC TIONS.
September 8, 2014
Rated

4.0

out of

5.0
 by
rhirst
Highly Recommended
Very flexible staff in trying to meet the customer needs. Great location with a Fed Ex/Kinkos business center right across the street. A couple kitchen maintenance issues...I guess expected for such high use items. Rooms are nice...could have a better selection of TV stations (I was there for two months so that is more important), but overall a great experience for the longer term business traveler.
September 6, 2014
Rated

5.0

out of

5.0
 by
futari
Pleasantly surprised
If you like to stay in a clean, safe, and comfortable place with your own kitchen, then this is the place for you. Just don't take my room.
September 6, 2014