Skip Navigation
English
|
|
|
|

Sign In

Book online or call: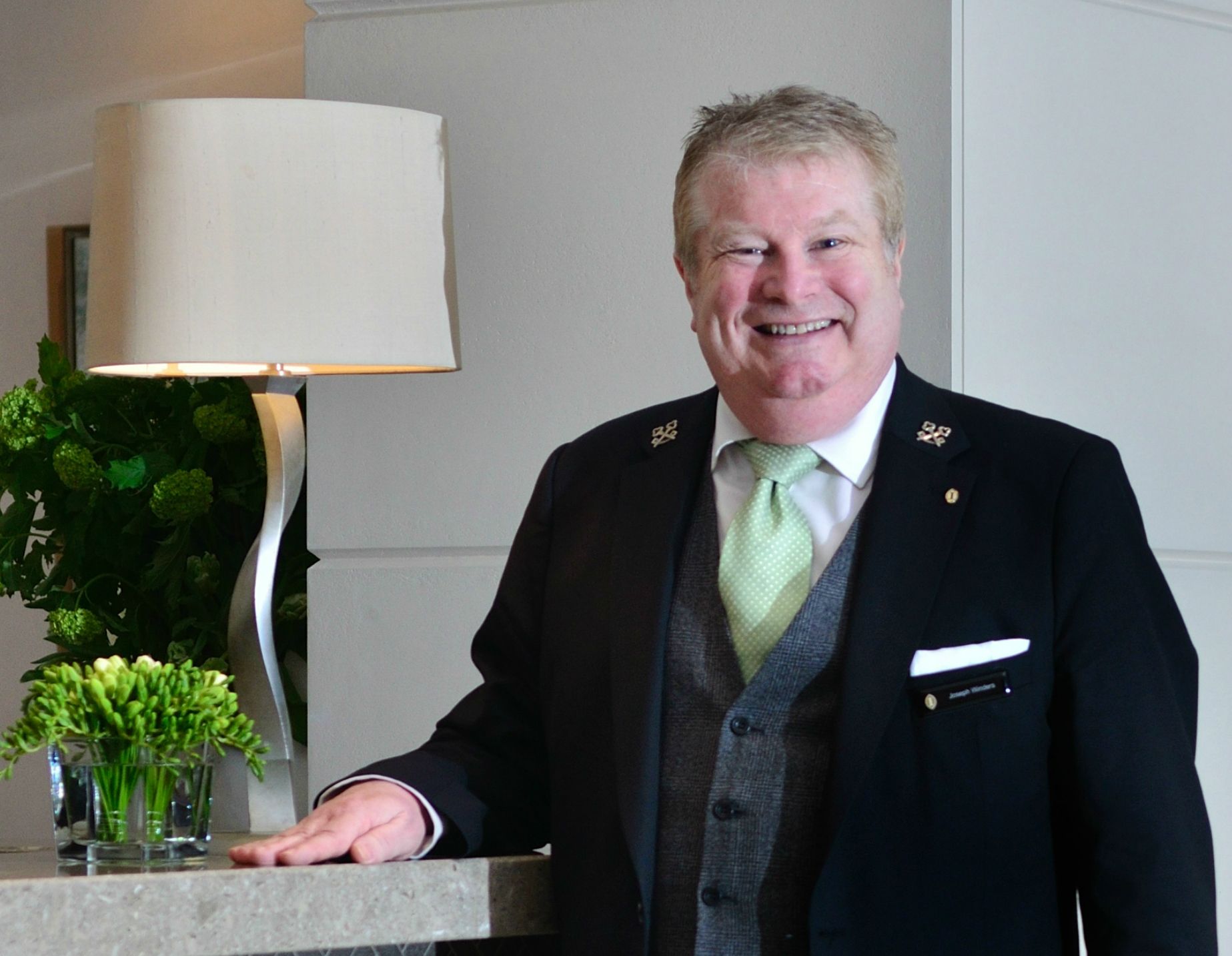 Insider Tips
LOCAL CULTURE
COSMOPOLITAN
London has always attracted all nationalities due to the richness of its culture, the diversity of its society and its vibrant economy. The tolerance of the people living here has helped the city become a melting pot of ethnic groups: currently over 300 different languages are spoken in London. Be aware of the cultures around you and respect their ways.
LONDON HOTEL ON HISTORIC PARK LANE
Steeped in history, this London hotel was once the site of a royal residence. Now the epitome of contemporary elegance, the hotel is located just steps from Hyde Park and in view of Buckingham Palace. Enjoy people watching in our chic lounge or escape to our full-service spa. Savour the menu at Theo Randall's, voted the 'finest Italian in London' or try Cookbook Café offering a fresh, seasonal menu. Bike the Serpentine or stroll the South Bank, from County Hall to Borough Market.
HOTEL HIGHLIGHTS
Restaurant & Lounges

Dining at InterContinental London Park Lane is a real highlight of any stay. From the award-winning Italian cuisine offered up by Theo Randall at h...

Amenities & Services

Spa InterContinental, located on the 1st floor, features state-of-the-art facilities and an expert team of therapists, the luxurious spa offers inn...

SPECIAL PACKAGES

There's always something special happening at an InterContinental hotel. Whether you are looking for a fun-filled getaway or a place to host your n...
InterContinental London Park Lane
One Hamilton Place

London

,

W1J 7QY

United Kingdom

Front Desk

+44-207-4093131
Languages spoken by staff
Arabic, Czech, German, Greek, English, Spanish, French, Italian, Japanese, Dutch , Polish, Portuguese, Romanian, Russian, Turkish, Chinese
Pet Policy
Assistance dogs welcome.
CHECK-IN

3:00 PM

CHECK-OUT

12:00 PM

Late Check out Available
Accessibility
Service animals allowed
8 Room(s) with Accessibility Standards
Parking
Guest Reviews
Rated

3.9

out of

5

 by

805

reviewers.
Rated

3.0

out of

5.0
 by
Mhim
Less vegetable and no dressing
We got disappointed with very poor salad at breakfast buffet. If you were vegetable lover, we would never recommend their breakfast at all.
01 August 2013
Rated

1.0

out of

5.0
 by
celtictraveller
Terrible after care
Frequent stayer at this hotel. Left a pait of expensive shoes behind. Have been trying ever since to get hotel to check situation. Housekeeping unhelpful and then when I did manage to get an e-mail address my complaints have been ignored. Good location, but make sure you check your room before you leave.
01 August 2013
Rated

4.0

out of

5.0
 by
Sarabjit
Decent sized rooms for London and great location
The London Kensington Forum offers decent sized rooms (generous by Central London standards), and is a full service hotel. Location is great.....moments away from Glouster Road tube (Piccadilly line from Heathrow), with good eating places & pubs nearby...in the heart of Kensington. Overall a good place to stay ......my first choice in London!
30 July 2013
Rated

5.0

out of

5.0
 by
Tantalus69
What more do you want in London?
Great hotel. Excellent, helpful staff. Great facilities - the Tavern is a big plus! Convenient for all central areas and fairly easy to get to Heathrow. A little gem!
30 July 2013
Rated

4.0

out of

5.0
 by
LeslieS35
Perfect location for hopping on the Tube and visiting London's attractions
This Holiday Inn offered the America "creature comforts" we are used to when traveling, and the air-conditioning was very nice during London's recent heat wave. The room offered everything we needed, despite being small. There were plenty of outlets, including an American outlet, which helped speed our device charging and morning routine. The lobby is beautiful and has plenty of seating space which is nice for meeting friends. The public bathroom was not quick to get to, but was very clean, spacious, and nice. The concierge was extremely helpful when we needed advice about overland trains when visiting Hampton Court Palace from Kew Gardens. Thanks Alan! This hotel's location is perfect. A five minute walk to the tube, grocery store, pharmacy, and many restaurants. We didn't use the hotel's cafe or restaurant, so I can't offer any comments on the food/service quality there. Our friends from Oxford that visited with us booked a room at this hotel too, and said it was an ideal spot & value, and would plan on booking it in the future.
29 July 2013
Rated

3.0

out of

5.0
 by
4lb3rt0
Good location, bad communication about hotel facilities
The hotel is well located, close to the center and in a good area. Rooms are clean and quite big compared with other hotel rooms in London. I was disappointed about the breakfast. Last time I've been here I paid the same fare and it was included, but this time the breakfast was not included and this detail wasn't reported at all in the reservation. When I asked explanation to the hotel staff they rudely told me that I've already got a discount because I booked in advance, so in this case I can't expect to have also breakfast included. Next time that I'll be in London I'll look for better alternatives in that area.
29 July 2013
Rated

5.0

out of

5.0
 by
oxfordvisitor
Great location and comfortable rooms
We really enjoyed our stay at this hotel. The location is great. Only a short walk to a tube station and very close to a number of cafes and restaurants. Our room was of a fair size and quite comfortable. We were on a higher floor so we had a great view. We also found the concierge very friendly and helpful.
29 July 2013
Rated

4.0

out of

5.0
 by
Koenraad
Excellent location and clean room
We choose this Holiday Inn because close to the underground station on 3 lines of which one to/from London Heathrow airport where we arrived. Location was excellent for our tourist visit to London. Good value for money.
29 July 2013
Rated

5.0

out of

5.0
 by
Ozzey
lovely hotel nice quiet and comfortable room
Had a lovely stay comfortable modern rooms wonderfully clean on the 12th floor. Was slightly on the small side but the quality more than made up for it.
28 July 2013
Rated

5.0

out of

5.0
 by
Ozzey
So lovely
Booked this hotel in a hurry then read the reviews heeelp! Never fill in these forms but the hotel was so lovely just had to make an effort. Room quiet clean and modern. Staff very polite and helpful only slight problem no hot chocolate! Very central and quick check in. Thank you for a wonderful stay.
25 July 2013
Rated

2.0

out of

5.0
 by
Flori2013
Too big, badly organized
Very big hotel. Often there are long lines at the reception and in the morning at the breakfast room. Since this hotel is not the cheapest one in my opinion this is not acceptable. Furthermore it is nearly impossible to have the window open while sleeping because the air condition facilities outside are very noisy. Next time I will look for a different hotel. Business guests should take care furthermore while paying. I received an invoice in GBP but my account was billed in EUR.
25 July 2013
Rated

3.0

out of

5.0
 by
richarc
Stay for Business
I regularly stay here for business. The place is a little old but the rooms are good and clean. I mainly stay due to the location to the work I do. If I have any complaint at all it is probably the food from room service and in the bar. It is generally not good. On my last stay I had the worst sweet and sour chicken I have ever had, I swear it came out of a bag and was re-heated in a microwave.
24 July 2013
Rated

5.0

out of

5.0
 by
Smart1
Great location and excellent views from the upper floors.
Well located hotel with friendly knowledgeable staff and plenty of eating/drinking options.
24 July 2013
Rated

1.0

out of

5.0
 by
seanmac
Poor
Had quite a few issues with my stay which was made worse by the duty manager failing to call me as promised. I wont be staying here again
22 July 2013
Rated

2.0

out of

5.0
 by
GGgg27
Poor management
Notwithstanding having booked and prepaid for the room, no room had been allocated for our use. If a room has been prepaid, and for that matter if you charge for the first night in the event of a no show, any customer will expect a room to be available on arrival, even if that time is only just before check out time. Also, the paperwork I received at checkout indicated that GBP52.22 was paid. On reviewing my bank statement, I note that for some reason you converted it to AUD at an unfavourable rate and without my permission. As the account billed contained only GBP (no AUD), I was required to convert the AUD you billed back to GBP. I expect you to reverse the AUD billing and charge in GBP so that your error does not result in any cost to me. I hope you understand why I could not recommend your establishment. to anyone, no matter how much I might dislike them.
22 July 2013
Rated

4.0

out of

5.0
 by
MrsandMissTraveller
Excellent location!
Excellent location, right beside Hyde Park. 1min walk away from Gloucester Road Tube station. We got an Executive Room - didn't really notice any difference to any other room I've stayed in before at other Holiday Inns - although it does have a mini bar and they give you a bath robe! Well worth it for the location alone :)
22 July 2013
Rated

4.0

out of

5.0
 by
gregorypic
Excellent location
Excellent location - next to Gloucester Rd tube station with access to anywhere in London and direct to Heathrow. Good breakfast if you beat the crowds. Dirty windows marred the fantastic view of London from our room and resented having to pay extra for wi-fi.
21 July 2013
Rated

5.0

out of

5.0
 by
Trini1111inLondon
Best concierge ever: Alan at the Holiday Inn Kensington
Thank you again and know all your hard work and efforts were very much appreciated. You my dear man, and the staff of the Holiday Inn, Kensington, YOU ALL MADE the Holiday Inn experience. I thank you and hope to see you all on my next visit to London.
20 July 2013
Rated

1.0

out of

5.0
 by
seanmac
hated it
Still waiting for the customer services manager to call me about the issues I had when I stayed, checked out early poor! poor! poor! I wont be staying there again.
19 July 2013
Rated

5.0

out of

5.0
 by
Jenz18
All round first class experience
Stayed here as a weekend treat with my 12 year old son using my rewards points so I didn't really expect any special treatment among all the "paying" guests. BUT I couldn't fault anything about the hotel. Check in was busy but I got individual attention and didn't feel in any way rushed. The receptionist couldn't have been more helpful or courteous. The room was a twin room which wasnt huge but was quite big enough for our use. We were only in it to sleep. And it was clean and comfortable, although the beds are a little hard for my liking. Air con worked fine. The concierge was so helpful and seemed to know every bus and train route in London. Fantastic location for the museums and th Royal Albert Hall (proms). As breakfast didn't come with the deal we bought vouchers at reception. Children eat free which made breakfast excellent value. The choice of hot and cold food was outstanding and really well cooked and presented. I have earned Rewards points by staying at smaller Holiday Inns and HI Expresses outside of London and have mixed opinions of these. some have been very good and others have left a lot to be desired in standard of room and food, and quality of service. But my experience at H Inn Kensington Forum was quite exceptional. Can't fault it. Thank you.
19 July 2013
Rated

2.0

out of

5.0
 by
rmscuba
forum
no free wi-fi,will ,look at other places in the future bob
18 July 2013
Rated

4.0

out of

5.0
 by
ALbatross2013
Quicker service required
Service at the front deak is often slow with not enough people working. We had to wait some time on arrival and for other matters. The rooms are small. In spite of two requests the air conditioning was not fixed. The hotel has a great location and most staff are friendly and helpful. It is unfortunate the overall picture is spoilt by poor attention to details.
16 July 2013
Rated

5.0

out of

5.0
 by
honkytonkwoman
God value and enjoyable stay
Had one night stay for concert in Hyde Park. Excellent price compared to surrounding hotels. Pleasant area. Nice rooms with all usual facilities, and decent breakfast. Great views from 26th floor Very impressed with Francesco at reception who went the extra mile to make us feel welcome. He speeded up our check-in taking us to Business Centre, He changed rooms to get us 2 rooms close together, and was very chatty and personable. Thank you
15 July 2013
Rated

5.0

out of

5.0
 by
Yucca
Very suitable for what we wanted
Generally vey good. We would have liked a lighter food menu in the evening, particularly during th hot weather.
13 July 2013
Rated

1.0

out of

5.0
 by
Shingwai
Disappointing Service
I booked 2 rooms for my family of 4 for 2 blocks of dates on 30 June - 2 July and then 6 July - 8 July at the same Holiday Inn Kensington Forum hotel with a view of leaving a piece of idle luggage which we didn't need for our interim trip to Netherland and subsequent retrieval on 6 July. But it was to my disappointment that I was charged £14 for it. When I checked out on 2 July, I made a serious request for assignment of 2 consecutive or opposite rooms on the same floor upon my return on 6 July so that we could took easier care of our youths and asked the counter staff to note it down against our 6-8 July booking, but only to find that my request was totally neglected when we checked in again on 6 July evening. Even the then counter staff was surprised and could not understand why my request was not attended to, though it was marked against my booking. In the end, we were assigned 2 rooms on different floors on 15th and 16th floor. It was very inconvenient as my wife and I had to go between floors frequently to attend to our children. Also the rooms on the 15th & 16th floors are considerably smaller than we had on the 4th floor before and do not have a fridge as expected of a 4-star hotel, which costs £184 per night for a standard room -- surely over-priced and not a good value for money. Also, the hotel does not provide free WiFi, nor in the lobby reareas, which is now very basic even for a low-priced B&B. The quality of breakfast was below par, not reasonably better than a Holiday Inn Express. And the service attitude of the hotel staff was so indifferent that I was never greeted or treated as a Priority Club member there, so I would not consider it again for my future stay in London. A really bad experience overall.
11 July 2013
Rated

5.0

out of

5.0
 by
Marie86
Competitive price and good facilities
We had a very comfortable room with an excellent view over London. The bed was very comfortable and I appreciated the range of soft and firm pillows as at the time I had a very bad cough but was able to sleep by stacking up the pillows. Provision of towels and toiletries very generous compared to other places we had stayed.
06 July 2013
Rated

5.0

out of

5.0
 by
SAL2046
The Holiday Inn changed location
We had a great stay at the Holiday Inn Kensington....we just had to find the hotel first.On our last visit to the Holiday Inn Kensington the hotel was steps away from the Tube stop. When we walked down Crowmwell street, we saw the location, but it had a new name. We quickly located the new location for the Holiday Inn Kensington. Great service and rooms in the new location as well. Kensington is a wonderful location to stay in London.
06 July 2013
Rated

5.0

out of

5.0
 by
Baruch
Muy buena estancia
Muy buena recepción, limpoieza, ubicación cercana a supermarket, restaurantes y boca del subte
05 July 2013
Rated

3.0

out of

5.0
 by
Bazzerp
DREADFUL STAFF
The stay at the hotel was acceptable unfortunately my granddaughter left her "bunny" at the hotel and my troubles began in trying to get it back. Many phone calls later,being told stories,hearsays,untruths and bare-faced lies "bunny" was returned home at a cost to me of roughly £40. If this is London hospitality its a wonder anyone wants to visit because I am ashamed of the treatment I endured. DREADFUL STAFF
05 July 2013
Rated

4.0

out of

5.0
 by
Simulcast
Staff helpful
Room a bit small, but staff very helpful in extending my check out time.
03 July 2013