Skip Navigation
English
|
|
|
|

Sign In

Book online or call: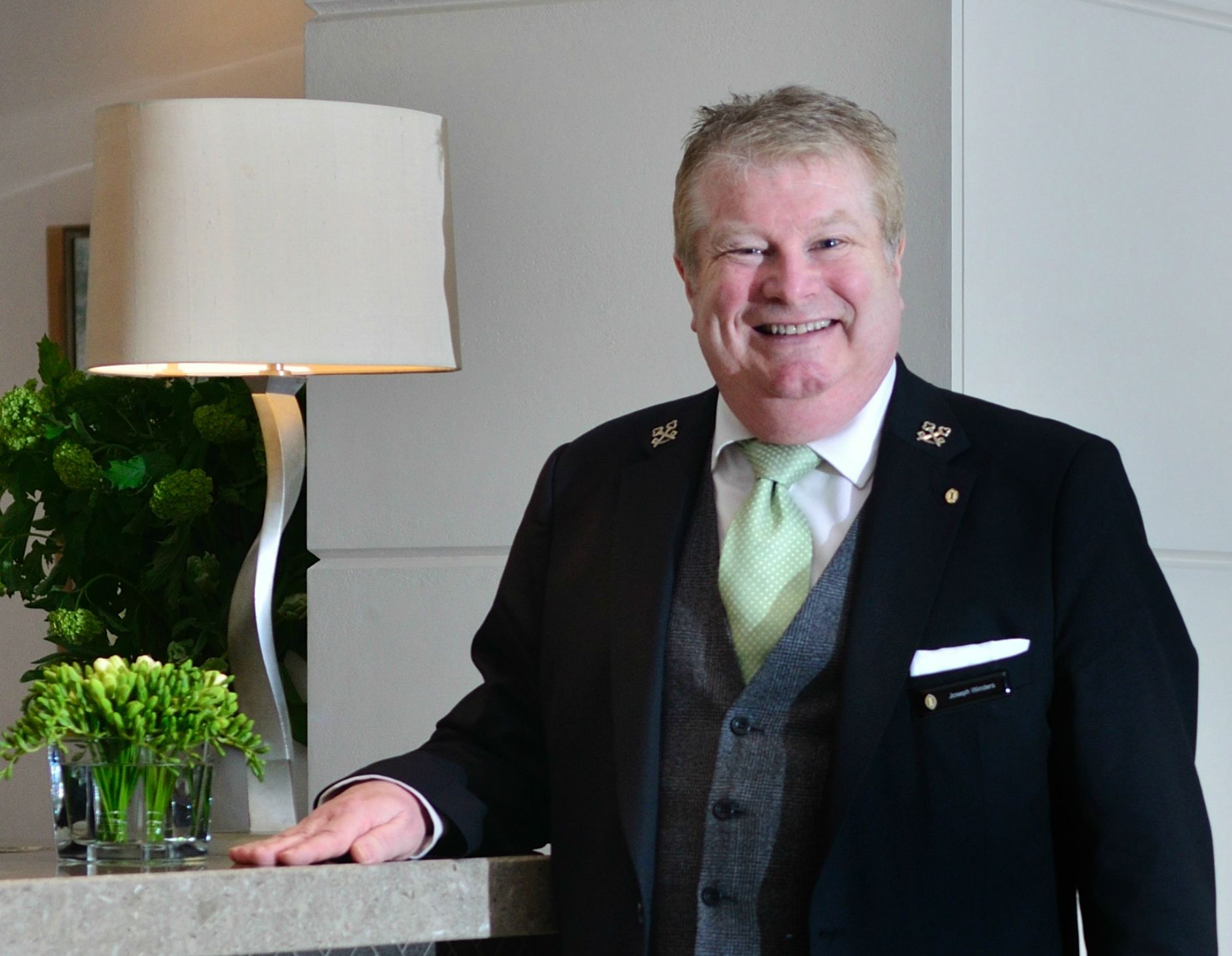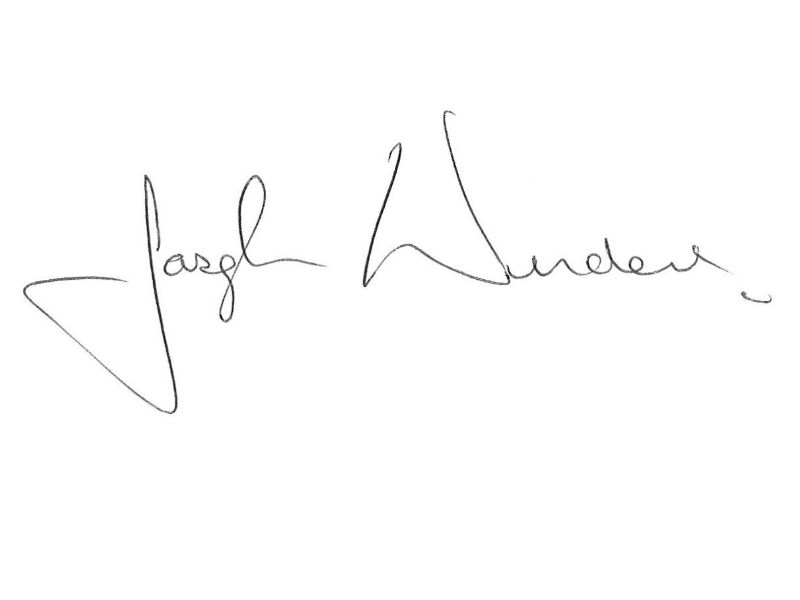 Insider Tips
LOCAL CULTURE
COSMOPOLITAN
London has always attracted all nationalities due to the richness of its culture, the diversity of its society and its vibrant economy. The tolerance of the people living here has helped the city become a melting pot of ethnic groups: currently over 300 different languages are spoken in London. Be aware of the cultures around you and respect their ways.
LONDON HOTEL ON HISTORIC PARK LANE
Steeped in history, this London hotel was once the site of a royal residence. Now the epitome of contemporary elegance, the hotel is located just steps from Hyde Park and in view of Buckingham Palace. Enjoy people watching in our chic lounge or escape to our full-service spa. Savour the menu at Theo Randall's, voted the 'finest Italian in London' or try Cookbook Café offering a fresh, seasonal menu. Bike the Serpentine or stroll the South Bank, from County Hall to Borough Market.
HOTEL HIGHLIGHTS
Restaurant & Lounges

Dining at InterContinental London Park Lane is a real highlight of any stay. From the award-winning Italian cuisine offered up by Theo Randall at h...

Amenities & Services

Spa InterContinental, located on the 1st floor, features state-of-the-art facilities and an expert team of therapists, the luxurious spa offers inn...

SPECIAL PACKAGES

There's always something special happening at an InterContinental hotel. Whether you are looking for a fun-filled getaway or a place to host your n...
London Park Lane
One Hamilton Place

London

,

W1J 7QY

United Kingdom

Front Desk

+44-207-4093131
Languages spoken by staff
Arabic, Czech, German, Greek, English, Spanish, French, Italian, Japanese, Dutch , Polish, Portuguese, Romanian, Russian, Turkish, Chinese
Pet Policy
Assistance dogs welcome.
CHECK-IN

3:00 PM

CHECK-OUT

12:00 PM

Late Check out Available
Accessibility
Service animals allowed
8 Room(s) with Accessibility Standards
Parking
Guest Reviews
Rated

3.9

out of

5

 by

749

reviewers.
Rated

4.0

out of

5.0
 by
eddi223
Good Service. Best Loctaion
I enjoyed staying at Holiday Inn Kensington Forum.Service and food was excellent and best of all the locations was great.
05 June 2013
Rated

5.0

out of

5.0
 by
Texan77340
Good Location...Good Hotel
Great location for the Gloucester Underground Station. Hotel is comfortable and in a safe neighborhood setting. Our fifth stay at his hotel and we'll be back again.
04 June 2013
Rated

5.0

out of

5.0
 by
Aldo17
everything perfect nothing to say
hotel comfortable and easy to get to, great hospitality, great breakfast, fair prices, to recommend to all my friends
04 June 2013
Rated

3.0

out of

5.0
 by
Cablefriend
minimum requirements for that price
WLAN not free, old and havy used furniture, no safe in the room, good fiew,
02 June 2013
Rated

1.0

out of

5.0
 by
DMS55
not great
Rooms are old and dated. Very small rooms, stuffy. Hotel smelled of old cigarette smoke. I am a priority member, platinum status, was amazed by the poor room location and condition of the room. Would never stay here again, can go down the street to another sister hotel and have a much nicer experience. Our keys would not allow access to the lounge, had to get that straightemed out, Was just not a good experience at all.. Had a bite of lunch upon arrival, after a 9 hr flight, service slow, food mediocre at best, did not eat there again
02 June 2013
Rated

5.0

out of

5.0
 by
oldbill
Idealt for the shows at the Royal Albert HAll
From the first greeting at the reception to us booking out the stall were all very helpful and nothing was a problem. Rooms were clean but the Air conditioning could do with working a bit better. We will certainly be visiting again for our next concert in London. Well Done Team!!
02 June 2013
Rated

2.0

out of

5.0
 by
PrettyKitty
Holiday Inn Express operation in the States is better than this hotel
We stayed at this Holiday Inn three nights in May. Initially, we stayed in a room on16 for two nights; on our return two weeks later, we were assigned to the identical room one floor down. We found the room to be clean, but small and cheaply appointed. The bathroom was very small. It did have a nice view of London. Although we had been booked into that hotel for weeks, when we arrived back from a bus tour after 3:00 check in, over half of our group was unable to check in for several hours. Some were given vouchers for a free drink; others were not. We are Priority Club members. We were not. The desk staff kept trying to put us in a room with three sleeping places (double bed and twin?). Finally the Customer Service Rep actually asked what kind of room we needed and gave us access within minutes. I have no idea where the desk got the idea we needed three spaces, as we had just been there two weeks before. My main complaint, however, is the internet charge. In this day and age, airlines require that you sign in and print your boarding passes before arriving at the airport. This hotel provided internet ONLY for a charge. The had no guest computers in the lobby or a business center that could by used. On the other hand, the concierge and the customer relations staff were excellent. CR had a lot of upset people to deal with and did a marvelous job. The concierge was consistently helpful and pleasant and provided accurate information. The desk staff also were pleasant, but they made so many mistakes just with our group, it is difficult to know how the hotel stays in business. I found the signage in the hotel to be confusing. The breakfast room was fine, once we found it, and they provided many breakfast options for international guests on a clean and fairly well-maintained buffet. The elevators were supposed to be key card activated, but did not properly work about 1/3 of the time. We travel a great deal. When traveling in the US, we almost always stop at a Holiday Inn Express for overnight accommodations. Except for the concierge, HI Express in the US beats this hotel hands down.
01 June 2013
Rated

5.0

out of

5.0
 by
Condadodad
Customer Experience
As an airline executive from the USA, I was highly impressed the excellent service received from the moment I arrived at the hotel until I left a few days later. Smiling faces greeted me, and took care of every request. The room was clean and efficient, and full of amentities. The restaurant was excellent and provided fresh and deliciuos cuisine, and excellent service.
31 May 2013
Rated

4.0

out of

5.0
 by
Proops
Great Central Location
Quiet considering in middle of London. Was recommended by a friend as handy for Chelsea Flower Show. Easy tube access to sights we wanted to see. Staff friendly. Lifts take an eternity to show up when you call for them and some out of order.
30 May 2013
Rated

5.0

out of

5.0
 by
Weavem1
Clean comfortable room, good service from friebdly staff
A conveniently situated clean comfortable hotel providing good service from efficient and friendly staff.
30 May 2013
Rated

4.0

out of

5.0
 by
robinhood2
may 3013
Comfortable clean room. Good size. Would have liked a fridge and safe. A good location with direct tube to Heathrow.
29 May 2013
Rated

5.0

out of

5.0
 by
Pl64
GREAT LOCATION
We have stayed at this hotel for the past 6 years when visiting Chelsea in May. Staff have always been friendly and the rooms are comfortable and clean. The breakfast is extremely good. There is so much choice and the opening times are very good. We have eaten several times in the restaurant though we prefer to treat ourselves to other restaurants around London. The food is good though the service is usually a little slow. We are Priority Club members which allows us to use our points to make staying here a little less expensive.
29 May 2013
Rated

4.0

out of

5.0
 by
Aman79
Nice room but not so friendly front desk staff
I am a priority club member and always get greeted as one whichever Holiday Inn I stay at. Call me spoilt, but I was disappointed when the lady who checked me in didnt even have the courtesy to receive me with a smile. In turn, she sounded like she was doing me a favor! Not good for a first impression!
28 May 2013
Rated

4.0

out of

5.0
Exceeded expectations! Excellent cost-benefit!
Excellent cost-benefit! Excellente location (near Station Gloucester Road, fast food chains, supermarket, pharmacy). Large, comfortable room, minibar, safe, amenities. Cons: expensive internet fee, the hotel restaurant closes too early, as well as the kitchen of the pub within the hotel. But nearby can be found many great restaurants and pubs. I recommend! Would I stay for sure!
26 May 2013
Rated

4.0

out of

5.0
 by
Louison
Three comments
Breakfast: Delicious, abundant, with a very good service. Internet connection: negative comment on the service offered to clients. Not well explained. For example, one-hour service was prepaid with the impression that client had a full hour at various times. Turned out that once client logs off, whether after 10 or 20 minutes, all hour is lost. Suggestion: instead of a one-time 5 pounds per hour, make it one pound per 12 minutes of usage. On check out day (May 20th, 2013), the receptionist promised to e-mail us a full receipt with details of our one-week stay. This is because the computer system at that time was too slow to process said receipt. We are still waiting for it! Are you going to address this?
26 May 2013
Rated

5.0

out of

5.0
 by
bev49
Comfortable and good service
Staff very helpful. Room comfortable. Bed comfortable.
26 May 2013
Rated

5.0

out of

5.0
 by
JoyceB
pleasant staff, excellent neighborhood
I will definitely stay here again. I enjoyed an upgrade as a Priority Club member.
24 May 2013
Rated

1.0

out of

5.0
 by
Psykoh
STAFF DOES NOT HAVE A CLUE
I was very disappointed with my stay at your hotel. I stayed there 1 night from 4/18 to 4/19. I tried to pay the Congestion Zone tax and both the Concierge and the Desk Clerk told me that if I was parked in the underground garage I did not have to pay the tax. Then 1 month later I get a bill from Avis for 90 pounds ($140.00 USD). I also had considerable problems with the hotel internet. I paid the fee of $25 (USD) and it tried to charge me multiple times for a single device. When I went to the front desk, the clerk seemed bothered and told me to just pay it again and they would fix it at checkout. I had issues with this and just did not use the internet for the remainder of my stay. Also, the parking is very limited and expensive - it cost almost ($52.00 USD) if you can find a spot. Not what I expect from a chain with your reputation – very disappointing and expensive.
22 May 2013
Rated

5.0

out of

5.0
 by
Lozano
Great stay
Stayed at this hotel 5 years ago and used it again as we were attending Royal Albert Hall concert The improvements at the hotel was marked had a few minor issues previously but this stay was very good all round
22 May 2013
Rated

5.0

out of

5.0
 by
Cookie7
Great location
Holiday Inn London - Kensington Forum is a great location to everything. Very happy everything except for the lack of free WIFI for the guests from overseas.
21 May 2013
Rated

4.0

out of

5.0
 by
BegoniaBilbao
Great location and comfort
I stayed in a twin bedroom with my pre-teen daughter and we both loved it. One minute walk from the tube.The beds were comfortable, there was no noise at all and the kettle was a bonus!
17 May 2013
Rated

5.0

out of

5.0
 by
Yoni306
My second Home
As A business traveler as well as when on Holiday in London, I have made the Holiday Inn Kensington my second home over the past few years. On all aspects this is defiantly the best of all worlds you can have, Staring with perfect location few feet from Tube station with access to just about anywhere, Hotel accommodation that are most satisfactory with Fitness center, Tavern for great football matches, dining and wining and much more, But above all , for me the great value is the Staff and attention they award every guest and try to accommodate and solve every problem. This is without doubt my best Hotel I have stayed in overt the many years and trips I have made.
16 May 2013
Rated

2.0

out of

5.0
 by
wtriker1701D
No King Bed, No Shower Pressure
We booked a room described as having a King-size bed, but our room clearly had queen. When I asked the front desk if I had been given the wrong room they explained that no room in the hotel has a king size bed. The website is inaccurate. The queen bed we were given was uncomfortably hard, even for my wife who likes hard beds. Furthermore there was absolutely no water pressure -- it was akin to a weak faucet. We called maintenance to look into it, and either nothing was done or nothing could be done. The room was very clean, though, and the furnishings nice. The room was small, but we expected that. We paid extra for the business lounge and it was a nice ammenity. The price was still good for the area, but in retrospect, I probably would've tried to stay in a different hotel.
15 May 2013
Rated

1.0

out of

5.0
 by
Yogi001
I was not asked
I was disappointed. Your staff didn't ask me which currency I prefered GBP or JPY. As a result, your staff disignated JPY without my confirmation, and I lost my money, because my credit card has a special offered exchange rate. This is your fault. You must refund the difference.
15 May 2013
Rated

4.0

out of

5.0
 by
nicolass
been many times good position quite efficient a few regular hickups
this time sincei had a booking for 3 nights paying and 4 nights on priority points (i ma Platinum) 1) the person who did the check-in, in spite of saying she would like the 2 did not, hence on the 4th day arriving at the room we met 2 people who had been givencards to our room, since he had checked us out without us being warend or checking the bill . I then realized 4 days later thatthe bill had been automatically charged to the credit card . thanks God nothing was missing in the room . every time i go ot the hotel the sink is regularly jammed and often one of the bathroom lights does not work . but the rate is good, position excellent , internet now works fine and good tv selection. i find the internet charge ridiculous
12 May 2013
Rated

5.0

out of

5.0
 by
MLRWD
Definately recommend
Room was very small, but very clean, quiet and comfortable. The front desk person was warm and welcoming. The concierge was GREAT! Hotel is located very close to buses and underground, which made it perfect to get around. It was within walking distance to Kensington Park and Palace, as well as many museums. The Forum, just around the corner had wonderful (and cheap) pizza. Only complaint was that the pub closed for serving food at 11 and room service only offers cold food at that time. We returned from the theater after 11 and wanted a hot dinner. Had to go out for that. We had a great time and really did enjoy this hotel.
12 May 2013
Rated

1.0

out of

5.0
 by
Chiasw
Bad services.
I was quite surprise that your hotel does not have wifi in common area. I do not have a uk phone number. I thought my guest could use the phone at your lobby to contact me. My guest told me that she called to my room many times by using the house phone at your lobby. She called many times and no one answer, however, I was in the room at that time and my phone didn't have any respond. She spoke to your customer service and your colleagues answer was very disappointing. Your colleague didn't take any effort to help my guest. She waited at the lobby for quite a while because she couldn't do anything and no one help her. Luckily I went down to the lobby to look for my guest, otherwise I couldn't imagine what would happen as we had an important event to attend at that time.
12 May 2013
Rated

5.0

out of

5.0
 by
westmilt
Handy for tube and buses
We were very pleased with service on front desk and concierge who looked after our luggage before check in and after check out. Breakfast was busy but well organised so we had only a short wait for a table. There are many hotels that could learn a lot from this one.
12 May 2013
Rated

3.0

out of

5.0
 by
Axel3
Extremely hot and uncomfortable room
Were put in the east facing wing, and with sun, it was extremely hot and uncomfortable. Must have been a two pipe system, with A/C not on yet. Requested another room. Even as Proirity Club Member, we were not moved, just given a table fan, which was not adequate to cool room..Know London is not overly hot, but the whole east wing had sunshine that week, so great for visit, but not for sleeping.....
10 May 2013
Rated

5.0

out of

5.0
 by
KH58
Tour bus connection
Connection with tour buses is excellent and the hotel staff assists you in a helpful manner.
09 May 2013