Skip Navigation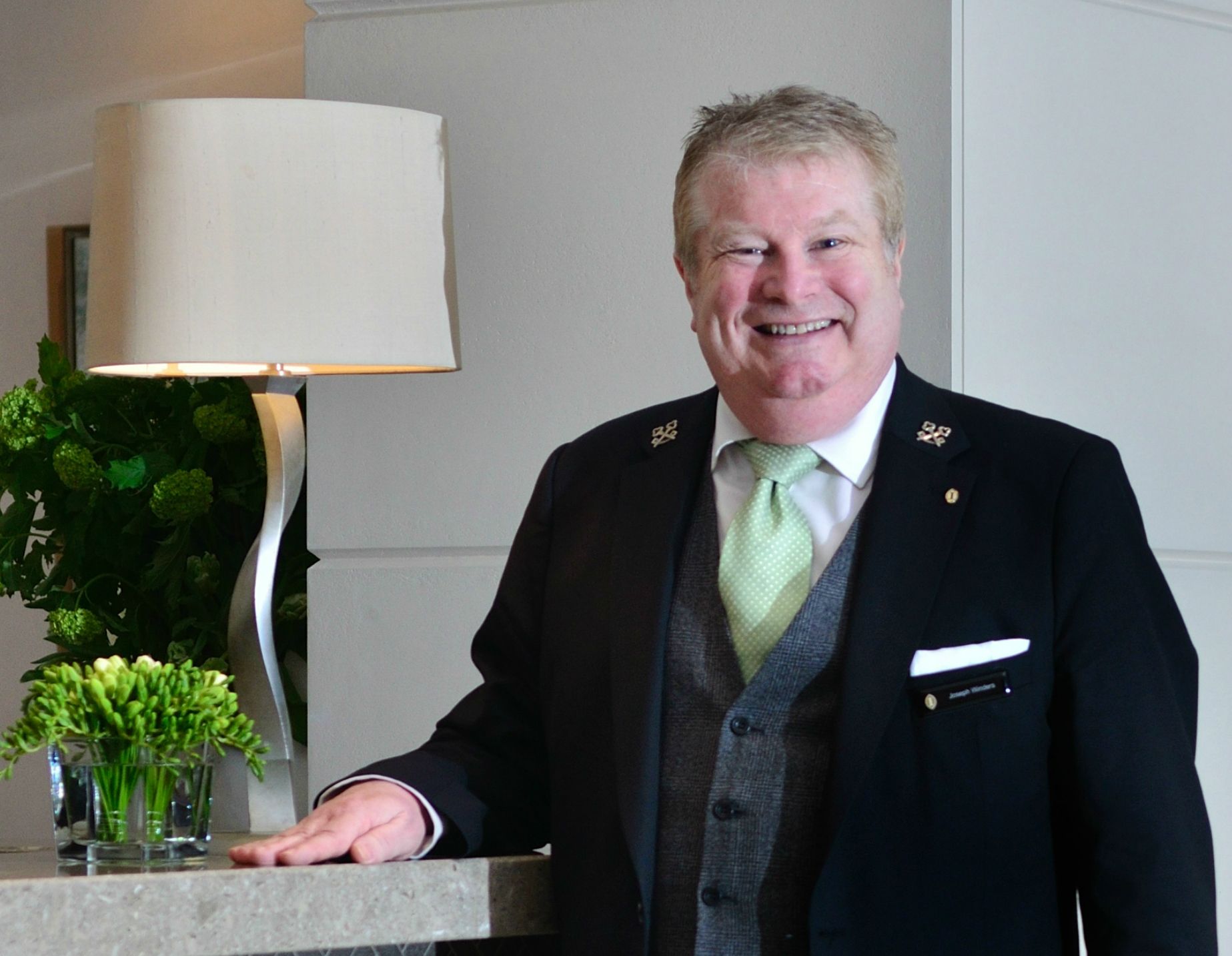 Insider Tips
LOCAL CULTURE
COSMOPOLITAN
London has always attracted all nationalities due to the richness of its culture, the diversity of its society and its vibrant economy. The tolerance of the people living here has helped the city become a melting pot of ethnic groups: currently over 300 different languages are spoken in London. Be aware of the cultures around you and respect their ways.
LONDON HOTEL ON HISTORIC PARK LANE
Steeped in history, this London hotel was once the site of a royal residence. Now the epitome of contemporary elegance, the hotel is located just steps from Hyde Park and in view of Buckingham Palace. Enjoy people watching in our chic lounge or escape to our full-service spa. Savour the menu at Theo Randall's, voted the 'finest Italian in London' or try Cookbook Café offering a fresh, seasonal menu. Bike the Serpentine or stroll the South Bank, from County Hall to Borough Market.
HOTEL HIGHLIGHTS
Restaurant & Lounges

Dining at InterContinental London Park Lane is a real highlight of any stay. From the award-winning Italian cuisine offered up by Theo Randall at h...

Amenities & Services

Spa InterContinental, located on the 1st floor, features state-of-the-art facilities and an expert team of therapists, the luxurious spa offers inn...

SPECIAL PACKAGES

There's always something special happening at an InterContinental hotel. Whether you are looking for a fun-filled getaway or a place to host your n...
InterContinental London Park Lane
One Hamilton Place

London

,

W1J 7QY

United Kingdom

Front Desk

+44-207-4093131
Languages spoken by staff
Arabic, Czech, German, Greek, English, Spanish, French, Italian, Japanese, Dutch , Polish, Portuguese, Romanian, Russian, Turkish, Chinese
Pet Policy
Assistance dogs welcome.
CHECK-IN

3:00 PM

CHECK-OUT

12:00 PM

Late Check out Available
Accessibility
Service animals allowed
8 Room(s) with Accessibility Standards
Parking
Guest Reviews
Rated

4.2

out of

5

 by

557

reviewers.
Rated

5.0

out of

5.0
 by
JSCantor
Great Location, Service and Value for the Money
Given the location in Mayfair which is arguably the most expensive in London, this hotel provides excellent value for the money. Except for the expensive prices in the bar/restaurant which goes with the territory, there was nothing to take issue with. The staff was on par with any leading hotel.
21 August 2014
Rated

4.0

out of

5.0
 by
Act1
Great position and comfortable rooms
Great location for visiting London. Good quality hotel close to tube station. Within walking distance of many attractions.
20 August 2014
Rated

5.0

out of

5.0
 by
Topcat321
Fantastic location and great hotel
Really central and lovely area of London. Very pleasant reception staff and efficient restaurant staff. Excellent deal with 3 course meal included for the evening and breakfast was a bonus too. Would return definitely.
19 August 2014
Rated

5.0

out of

5.0
 by
ads2121
GOOD STAFF
Well what can i say apart from i wish all holiday inn staff were as a helpful and professional as the staff at this hotel, i was greeted by a chap called peter who upgraded me as the smoking room i asked for was not available, some mix up between call center staff and my p.a. but was resolved very quickly and satisfactory.
19 August 2014
Rated

5.0

out of

5.0
 by
sherf
good services
it very good hotel for services and location , also the staff is very helpfull . and bar is nice, and included all you needs, the hotel near to undergroud and very easy to walk for shopping area
14 August 2014
Rated

4.0

out of

5.0
 by
Nechace
Great location! Recommend
Great location of centre London! So close to green park, hyde park, buckingham palace, bond street. And also has a underground station called Green Park which can easily go anywhere. However, flavour in room is not comfortable. I have to open the window. Breakfast is excellent, staffs are really nice. Recommend!
13 August 2014
Rated

2.0

out of

5.0
 by
Rob1973
Mr bevan
Can't believe it, tv remote didn't work, tv kept coming on and off during the night, room cleanliness was poor dirty cups and milk cartons left in the room, late check in made to wait longer for the room, not happy, very grumpy who the price I paid
13 August 2014
Rated

5.0

out of

5.0
 by
Mick99
Convenient
Good and convenient hotel. Helpful staff. Too few lifts for busy check-out periods.
12 August 2014
Rated

5.0

out of

5.0
 by
Vivaldi44
Continuity and Improvement
I often stay at this hotel when in London due to its great location and overall excellence. Over the past few years it has been renovated and improved. Staff, bar abad restaurant service is always top notch and so for me there is continuity - I know that I am going to have a relaxed and enjoyable stay.
12 August 2014
Rated

5.0

out of

5.0
 by
magicblue
Great Location, Friendly staff
Great Location, just of tube and walkable to several sites and shops. Very friendly staff, had problem with room as was moved straight away. Room very comfortable and clean
09 August 2014
Rated

4.0

out of

5.0
Good value for family vacation in London
This hotel offers great location. Interesting places to see attractions and go for shopping and dining are just walking distance.
09 August 2014
Rated

5.0

out of

5.0
 by
Dave1298
Very attentive and friendly staff
In all cases, the staff, cleaning personnel, wait staff, concierge, desk staff was very helpful and did more than required to help us out.
08 August 2014
Rated

4.0

out of

5.0
 by
upppal
Great Service - good location
Great Service, hotel, was very clean and staff very helpful?
05 August 2014
Rated

5.0

out of

5.0
 by
AdamS1979
Our 6th family holiday at Holiday Inn London Mayfair
This was our 6th family trip to London and quite frankly we wouldn't even consider staying anywhere else. The Holiday inn London Mayfair is a home from home. The service is second to none. Staff are helpful, courteous and diligent. My sons are now 8 and 4 and they love the hotel too. They look forward to their holiday to London and even though we have offered a holiday elsewhere (including abroad) they choose HI Mayfair every time. Our room was clean, as always, and it was nice to see the room had undergone a subtle makeover with new wallpaper. We had wonderful nights sleep in the VERY comfortable beds. This stay we used Nightingales Restaurant most evenings to dine. The food was delicious and the service good too. My sons looked forward to being served by Mo! The restaurant is very child friendly and the boys enjoyed playing the board games that were available and reading The Beano too! They, as were we, were made to feel welcome and enjoyed the relaxed evening after tiring days out. As I have mentioned in previous reviews the location of the hotel is ideal. A few steps from Green Park underground station and a few more to Green Park itself. If anyone is reading this review to make that all important decision- where should I stay in London. Look no further. The Holiday Inn is wonderful. You won't regret your decision. I'm sure we will soon be booking for next Summer. I'm also hoping to go back very soon (without the children) and planning a gift trip for a family member.
04 August 2014
Rated

4.0

out of

5.0
 by
chili queen
great location
Easy booking and great use of IHG rewards. Hotel easy to locate and in the hub of London for transport
04 August 2014
Rated

5.0

out of

5.0
 by
South coast couple
Special occasion
We stayed at this fantastic hotel for our 25th wedding aniverssary and we could not have treated any better if you tried, Staff were fantastic and the hotel was in the best location in London. we cannot wait to come back.
04 August 2014
Rated

5.0

out of

5.0
 by
I love holidays
Good value for money in Mayfair
Very good value for money in Mayfair, good size room for a family of 3 or 4. Rooms were clean, well serviced and staff helpful and friendly. We would definitely stay here again the location is superb!
04 August 2014
Rated

5.0

out of

5.0
 by
VCJCK
Outstanding concierge and fabulous location
My first trip to London with my teenage daughter was totally fabulous due to the outstanding service from the concierge desk. Friendly, knowledgeable and personable service made all the difference to our stay. Fantastic location - a walk to Buckingham Palace and across the road from the Big Bus tours. Ten minute walk to Regent Street shopping and of course wireless Internet to keep the teenager connected to Aussie friends. Surrounded by lovely places to eat and shops including a chemist and grocery store to pick up additional items with ease. Totally fantastic experience. Holiday Inn Mayfair is highly recommended. We would definitely stay here again.
03 August 2014
Rated

5.0

out of

5.0
 by
MelNY
Excellent stay
This is an excellent place to stay in London. 1 block to Green Park metro. 10 min walk to Buckingham palace, Picadilly Circus. Lots of places to shop, eat and drink nearby. And there is a restaurant/bar on the property. All the staff we encountered are very helpful and friendly. Rooms are clean and the beds are comfortable. Breakfast bufffet was a bit pricey I thought but there was a huge selection and it was tasty-English breakfast, fruit, cereals, pastries. (We didn't need to. buy lunch). This was our second time here and we would definitely stay again.
03 August 2014
Rated

5.0

out of

5.0
Wonderful location in London
I spent six nights at the Holiday Inn Mayfair with my family in London. Our experience was wonderful. The location was just perfect. We were steps away from the Underground, and there were coffee shops, corner markets, delis, cafes, and full-service restaurants all around. The hotel is also right across the street from Green Park, making it walking distance to Buckingham Palace and many of the monuments that any tourist will want to see. To be candid, it is London, so the hotel room was small, but the chambermaid kept the room nice and tidy, and we had an ample supply of soft fresh towels in the bathroom. The hotel staff was helpful and friendly in the lobby, and they made our check in and check out as simple as possible. The rooms were well insulated, and we never heard any sounds from other guests. There was a bit of traffic noise that woke us up a couple of times, but in such a busy city that is to be expected. I would stay at this hotel again and recommend it to anybody looking for a good value.
02 August 2014
Rated

5.0

out of

5.0
 by
LM2014
Excellent location, quiet hotel, good service
We really enjoyed staying at this hotel - the location cannot be better, close walking distance to many London attractions, 50 meter from the Green Park Underground station,a lot of reastaurants, cafes and food shops in the area and though we did not order meals in the hotel restaurant (too expensive!), there was absolutely no problem where to eat. The hotel staff is polite and helpful. Our family room was clean though could be bigger for a family of four. We will definitely recommend this hotel to our friends!
02 August 2014
Rated

3.0

out of

5.0
 by
jolla-1
Great service
Holiday Inn Mayfair, is an excellent hotel for business or pleasure as shopping and theater. Clean and very service minded staff that gives you the little extra when asked. Our room had two big beds, so for 2 person is was great. Clean bathroom, changed towels every day if needed. The Concierge service is excellent and is always at hand to provide you with whatever help you need. However if you're in need for a good wi-fi, you probably should pick another hotel I the same area.
31 July 2014
Rated

5.0

out of

5.0
 by
HM58
Great location and wonderful Staff
We loved our stay! Great location for walking London. Across the street from the Tube! Room was very comfortable and the staff was very attentive!!
30 July 2014
Rated

4.0

out of

5.0
 by
Tracey1969
Close to Tube Station
Nice clean hotel, lovely sized bed but was a bit too soft for me... Good service, polite staff.
30 July 2014
Rated

3.0

out of

5.0
Brief one night stay
Our stay was brief, first impressions were spoilt by the fact that only 1 out of 3 rooms were available at 3pm and had to wait 40 to 50 minutes before the next rooms were available. Breakfast food choices were excellent though!
28 July 2014
Rated

5.0

out of

5.0
 by
Nanny - Sheffield
Theatre visit with children
Was ideal as on site parking with two grandchildren 6 and 9 years old and easy access to all the places we wanted to visit. Concierge very knowledgeable and helpful, and the whole visit was very good.
28 July 2014
Rated

5.0

out of

5.0
 by
Traveller52
Good general standard
Good comfortable stay, great location, helpful and friendly staff. Excellent laundry service. Valet parking area a little cramped
26 July 2014
Rated

5.0

out of

5.0
 by
barbie 52
fabulous staff
The staff at the Holiday Inn Mayfair are the best. Always willing to solve any problem or concern. Makes the stay worth it.
23 July 2014
Rated

5.0

out of

5.0
 by
Flat cap
London Break
You get what you pay for, it's not cheap but nor is the standard of service. Ideally placed for shopping,
23 July 2014
Rated

5.0

out of

5.0
 by
Hoggramps
Overall
Excellent Hotel overall. Will stay here again. This Hotel exceeds the Holiday Inns in the USA.
23 July 2014