Skip Navigation
English
|
|
|
|

Sign In

Book online or call: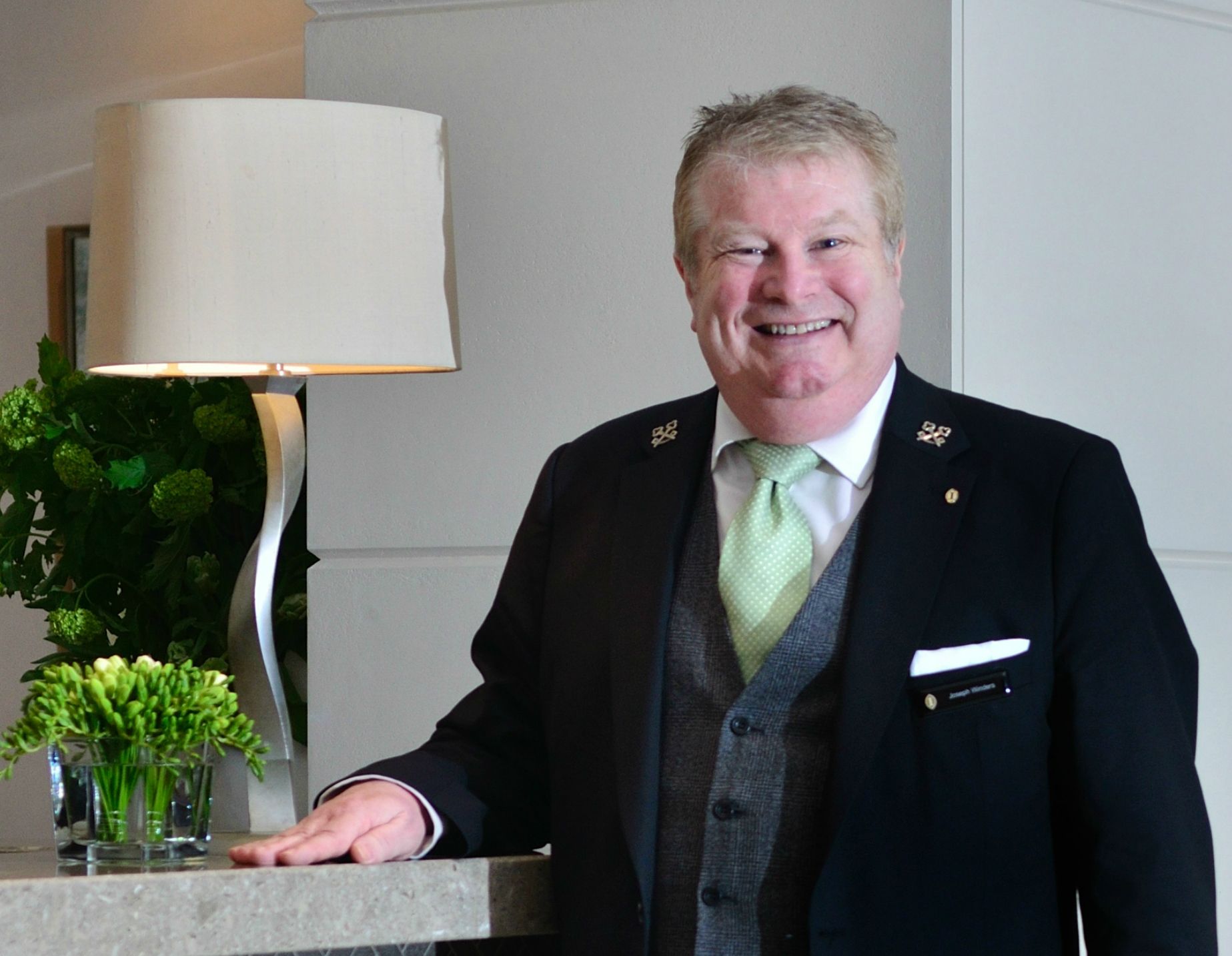 Insider Tips
LOCAL CULTURE
COSMOPOLITAN
London has always attracted all nationalities due to the richness of its culture, the diversity of its society and its vibrant economy. The tolerance of the people living here has helped the city become a melting pot of ethnic groups: currently over 300 different languages are spoken in London. Be aware of the cultures around you and respect their ways.
LONDON HOTEL ON HISTORIC PARK LANE
Steeped in history, this London hotel was once the site of a royal residence. Now the epitome of contemporary elegance, the hotel is located just steps from Hyde Park and in view of Buckingham Palace. Enjoy people watching in our chic lounge or escape to our full-service spa. Savour the menu at Theo Randall's, voted the 'finest Italian in London' or try Cookbook Café offering a fresh, seasonal menu. Bike the Serpentine or stroll the South Bank, from County Hall to Borough Market.
HOTEL HIGHLIGHTS
Restaurant & Lounges

Dining at InterContinental London Park Lane is a real highlight of any stay. From the award-winning Italian cuisine offered up by Theo Randall at h...

Amenities & Services

Spa InterContinental, located on the 1st floor, features state-of-the-art facilities and an expert team of therapists, the luxurious spa offers inn...

SPECIAL PACKAGES

There's always something special happening at an InterContinental hotel. Whether you are looking for a fun-filled getaway or a place to host your n...
InterContinental London Park Lane
One Hamilton Place

London

,

W1J 7QY

United Kingdom

Front Desk

+44-207-4093131
Languages spoken by staff
Arabic, Czech, German, Greek, English, Spanish, French, Italian, Japanese, Dutch , Polish, Portuguese, Romanian, Russian, Turkish, Chinese
Pet Policy
Assistance dogs welcome.
CHECK-IN

3:00 PM

CHECK-OUT

12:00 PM

Late Check out Available
Accessibility
Service animals allowed
8 Room(s) with Accessibility Standards
Parking
Guest Reviews
Rated

4.2

out of

5

 by

505

reviewers.
Rated

4.0

out of

5.0
 by
Wotnohair
Excellent location spoilt by the lack of fine detail
This hotel is ideally situated near to Green Park underground station in Mayfair. It is on a busy road but noise from vehicles in the room is not a great issue. Check in is efficient and the lifts are key card controlled to avoid unwelcome visitors on the floors above. The room is clean and the beds come with a choice of hard or soft pillows (labelled).The beds themselves are very soft but not uncomfortable. However this is where the attention to detail is lacking - there was no restaurant menu or guest services directory in the room. Wifi as an IHG member is limited to 4 hours and should be complimentary as is the case in most other hotels around the world. The bathroom did not have any shower gel in it and the hook for your towel was on the other side of the door to the bath/shower which is kust a waste of time. Having entered the bar area to eat, I found myself ordering my food at the bar as the service was non existent. When my food arrived it was incorrect and was sent back. By the time it arrived I was pressed for time but would ordinarily have sent that back too as the presentation was appalling. When I returned from work at 0200 in the morning, the Novikov bar and restaraunt was in full swing with all the smokers stood outside. This noise could be heard in my room clearly. Top tip would be to avoid rooms 01-13 as this noise may interfere with your sleep. Not really up to the standard that I am used to for IHG group hotels
19 June 2014
Rated

5.0

out of

5.0
 by
xiaj01
位置一流,礼宾服务较好
位置非常好,礼宾服务较为专业。建议更换餐厅的榨汁机,目前使用的噪音非常大,出汁率很低。家里现在正在使用韩国惠人牌的榨汁机,非常好。
19 June 2014
Rated

5.0

out of

5.0
 by
Gregg1969
What a wonderful place.
We enjoyed everything about our stay at the Holiday Inn in Mayfair. We were especially impressed by the staff, all of whom were friendly and warm and helpful. Thank you for making London one of the highlights of our month-long vacation.
18 June 2014
Rated

5.0

out of

5.0
 by
Storyteller.
Attentiveness of staff.
We were most impressed with the overall concern of the front office staff exampled as follows. We wanted to meet our son at an other hotel nearby. A member of staff explained a short cut to us but we took the wrong turn viz turned right instead of left. This person was looking and he ran after us down the alley into the next street; he called out and redirected us the correct way. All with a smile on his face. This we considered to be above the call of duty. but made us want to come again.
18 June 2014
Rated

5.0

out of

5.0
Bar
I realise it is impracticable for many hotels to sell real ale. This time I avoided the bar. Last time I drank bottled beer. I believe Boddingtons to be delivered in powder form and reconstituted with water. That's what it tastes like. Holiday Inn Stratford on Avon sells Bass. It is the extra cold smooth flow virtually taste free version but not undrinkable.
18 June 2014
Rated

4.0

out of

5.0
 by
virginia home
great staff great location
Really enjoyed the location, central to lots of locations. The staff were really nice and helpful, a real plus. The rooms were adaquate, not large but comfortable. Food not a standout but not terrible. Overall a good experience.
17 June 2014
Rated

4.0

out of

5.0
 by
Bob7Suisse
Another fine stay
I have used this hotel many times. It it close to tube connections (Green Park) where I can relax, hit the town or meet guests in the coffee shop for meetings as my London visit dictates.
16 June 2014
Rated

5.0

out of

5.0
 by
Returning Guest
Good Convenient Hotel
Holiday Inn Mayfair is one of the more convenient hotels if your touring London or into shopping or theater. Very good bar and restaurant to relax after a day of activity. Rooms are comfortable. Staff is always helpful and able to probide recommendations and directions to nearly everything.
14 June 2014
Rated

4.0

out of

5.0
 by
A Young Oldster
A Pleasant experience
The location, room, Wifi, breakfasts and services all met , or exceeded, our expectations.
12 June 2014
Rated

4.0

out of

5.0
 by
Anji2
Excellent location
Pleasant comfortable rooms with a certain elegance in the public rooms. Warm welcoming staff and good breakfast buffet, what more do you need in the heart of Mayfair?
11 June 2014
Rated

5.0

out of

5.0
 by
The four happy danes
Thank you
A very fine hotel with a very good location in London. The staff in the morning-restaurant is excellent.
09 June 2014
Rated

5.0

out of

5.0
 by
Eric2610
Excellent all-round hotel
A very pleasant hotel experience. Well-equipped room, very friendly staff without exception, good food in the restaurant both at breakfast and dinner. Excellent location for our needs.
07 June 2014
Rated

4.0

out of

5.0
 by
Eric@nola
recent stay
Hotel staff was great! Location of Hotel perfect! Marcos at Concierge was very helpful everyday. We were there 6 days. Antonella at the Front Desk checked us in, but also checked us out. She was great! Had a great smile and was always willing to go beyond the call of duty for us. Location was perfect. Not even a block away from the tube!! That was great for us as we took the tube everywhere we went. Green park across the street and Buckingham Palace was thru the park a couple of blocks away. Piccadilly circus was only 5 blocks away!!
07 June 2014
Rated

5.0

out of

5.0
 by
angie baby
our jersey boys trip to london
very good central hotel. great service reception area and seating smaller than other holiday inns we have stayed in but still efficient
06 June 2014
Rated

5.0

out of

5.0
 by
Joshisme
Best Located Holiday Inn in the World
This is one of the best holiday inns I have ever stayed at. Not only is it located in the heart of Mayfair, the staff are wonderful. Really great service. The rooms are bit old but you can't beat its location and friendly staff.
06 June 2014
Rated

5.0

out of

5.0
 by
DocRob
Location and Value
This hotel may lack the charm of one of the venerable English hotels, but the location and value more than make up it. After all, how much time are you really going to spend in your hotel room (other than sleeping) when you're located in the heart of what I believe is the most interesting city in the world? At this hotel you are located within easy walking distance of incredible shopping, wonderful restaurants and easy access to all London sites by either walking or the very close Underground station at Green Park. Also, the rooms are comfortable, clean and well kept. Add to that a cheerful, helpful and welcoming staff and you've got a great place to stay at a reasonable price. Remember, London is an expensive city.
05 June 2014
Rated

5.0

out of

5.0
 by
Majcm
Holiday inn Mayfair
We stayed here as a group of 14. This included 4 children. From the Minuit we arrived to the Minuit we left we where extremely well looked after. The staff where always tentative to our needs even though at times it was a late request. The hotel position is superb for the whole of london. We did, Harrods, tour of London, Rugby match, a show, commedy club, etc etc and everything except the Rugby was in easy walking distance. I have stayed in London many times over the years and without a doubt this is the best overall experience. A Special mention goes out to the manager for his extremely welcoming behaviour .
04 June 2014
Rated

3.0

out of

5.0
 by
Hutchy1810
Disappointing room size and bathroom
Hotel in excellent location and staff very helpful and friendly. However the room itself was disappointing and certainly not what I would class as 4 star!
04 June 2014
Rated

5.0

out of

5.0
 by
Haflinger
Convenient location
Good value for a very nice property in a convenient location. We were able to use all methods of transportation easily. Many places were within walking distance. The Sainsbury and M
03 June 2014
Rated

5.0

out of

5.0
 by
AHS64
Great location!
Location was great. Staff was helpful. Hotel exceeded expectations.
03 June 2014
Rated

4.0

out of

5.0
 by
GMac77
Room niggles
No mains power sockets available close to the bed. The shower hose fully extended was only high enough for someone approx 5ft 4ins tall.
03 June 2014
Rated

5.0

out of

5.0
 by
Jo-Mar Tourist
Beautiful and spacious rooms, efficient check-in, tasty breakfast
Appreciate the effective check-in, had the room available when we got to the hotel. The room was spacious and beautiful. The concierge was helpful, guided us on our way to the tourist attractions. The location is perfect, it is just a few steps to the major tourist attractions like Buckingham Palace, Piccadilly Circus, Mall Street, St. James Park, Chinatown, Big Ben, London Eye, Westminster Abbey...it is also about 200 meters from Green Park Station which we used to commute to the Tower of London and enjoy the view of the Tower Bridge. There are great restaurants nearby and there is a Starbucks across the street. The breakfast was sumptuous and the service was excellent thanks to Lebove and Christina who were both professional and cordial to us. The hearty breakfast the morning of check out sustained us all the way to Paris which we went to via the Eurostar (by the way St. Pancras station was also close by via cab). Wish to return here again and stay longer :)
02 June 2014
Rated

5.0

out of

5.0
 by
bookeru
disabled facilities
very helpful staff all round only problem being is we had to use service lift as daughters wheelchair too big for general lift we did not mind but other people may not like, it could be solved by keeping an eye on bookings with wheelchairs and double checking the size of their chair.
02 June 2014
Rated

5.0

out of

5.0
 by
Menors
Another Overnight Stay
Stayed at hotel many times, thanks again for an upgrade to an executive Room. Everything excellent, corner room overlooking the Ritz, well appointed, very spacious, nice and light, very relaxing. Pleased to say our dinner and breakfast experience was very positive, breakfast seemed to be better organised than usual. We will return again in the near future
02 June 2014
Rated

5.0

out of

5.0
 by
StandFree
Excellent hotel
This is an excellent hotel in a very central location. The staff were very efficient and friendly from the minute we walked in the door. We were out late and ordered from the room service menu when we returned. This was very quick, very good food and was reasonably priced. The breakfast was also very good. We had an executive room which was huge and clean. The bed was very comfortable. We will definitely stay here again.
01 June 2014
Rated

5.0

out of

5.0
 by
Carol2122
Consistent and Location
This is our third stay at the Holiday Inn Mayfair. We are always happy with the staff and the hotel itself. We had a last minute bedding requirement change and the staff was very cheerfully helped with the change. The breakfast buffet is very good. We also like the location. The hotel is 2 blocks from the Green Park underground stop and can get any where in London fairly easy.
31 May 2014
Rated

4.0

out of

5.0
 by
Charlottes dad
Great service and team
Second visit to this hotel and again we were really happy with the stay. We had a problem with the water not flowing out of the bath and the staff team were cracking moving us to another room straight away. Ok London bar prices are expensive but overall we have been really happy with our stay on both occasions. The staff team are absolutely superb and make the stay feel great, overall for location, price and the staff it's difficult to think we would go anywhere else when in the city
27 May 2014
Rated

4.0

out of

5.0
 by
WillTravel
Pleasant staff and facility but terribly overpriced breakfast
The desk staff was very friendly and helpful with our requests. The concierge services were extremely helpful when we needed directions and had to leave our luggage for the whole day during a tour. A very good location for walking to some attractions and train stops. We had quite a shock on the one morning we decided to eat at the hotel for convenience. We did not notice/see a price for the breakfast buffet but needed a quick meal. The buffet was somewhat limited (similar to the number of items that would be available in a Holiday Inn Express complimentary breakfast service) and the food quality was somewhat disappointing but the price was ridiculous. We had several dinners at nice restaurants that did not cost anywhere near this overpriced breakfast.
25 May 2014
Rated

3.0

out of

5.0
 by
blacklabmom5
Great location, minimal amenities
Although this hotel has an outstanding location in Mayfair, just a few minutes from the Green Park tube station, we were very disappointed in what we got for the high price of a room. "Coffeemaker in room" turned out to be an electric teakettle with packets (only 2) of horrible instant coffee. Tea packets were Liptons, not the higher-end teabags one would expect. No fridge or minibar. Hairdryer permanently attached to a desk drawer, so trying to dry hair requires gymnastics. No clock/clock radio in room. Very expensive breakfast (we wound up buying our own at Marks and Spencer at Green Park tube station). Very bare minimal amenities for such a high-priced hotel.
25 May 2014
Rated

5.0

out of

5.0
 by
aquatint
Great location and good value
We have been coming to this hotel for the past years and find it's perfect for sightseeing and relaxing. The hotel is very comfortable and clean, and it's located in a nice neighborhood, close to parks, shops, and restaurants. The metro station is just around the corner and the underground connects with all major lines, so there is no problem in getting to any place in London. Buses are also one block away, across from the Ritz Hotel, and if you like art, there is the Royal Academy a few minutes down Picadilly. We would not choose any other place to stay in London, as the staff has always provided a great welcome.
24 May 2014