Skip Navigation
English
|
|
|
|

Sign In

Book online or call: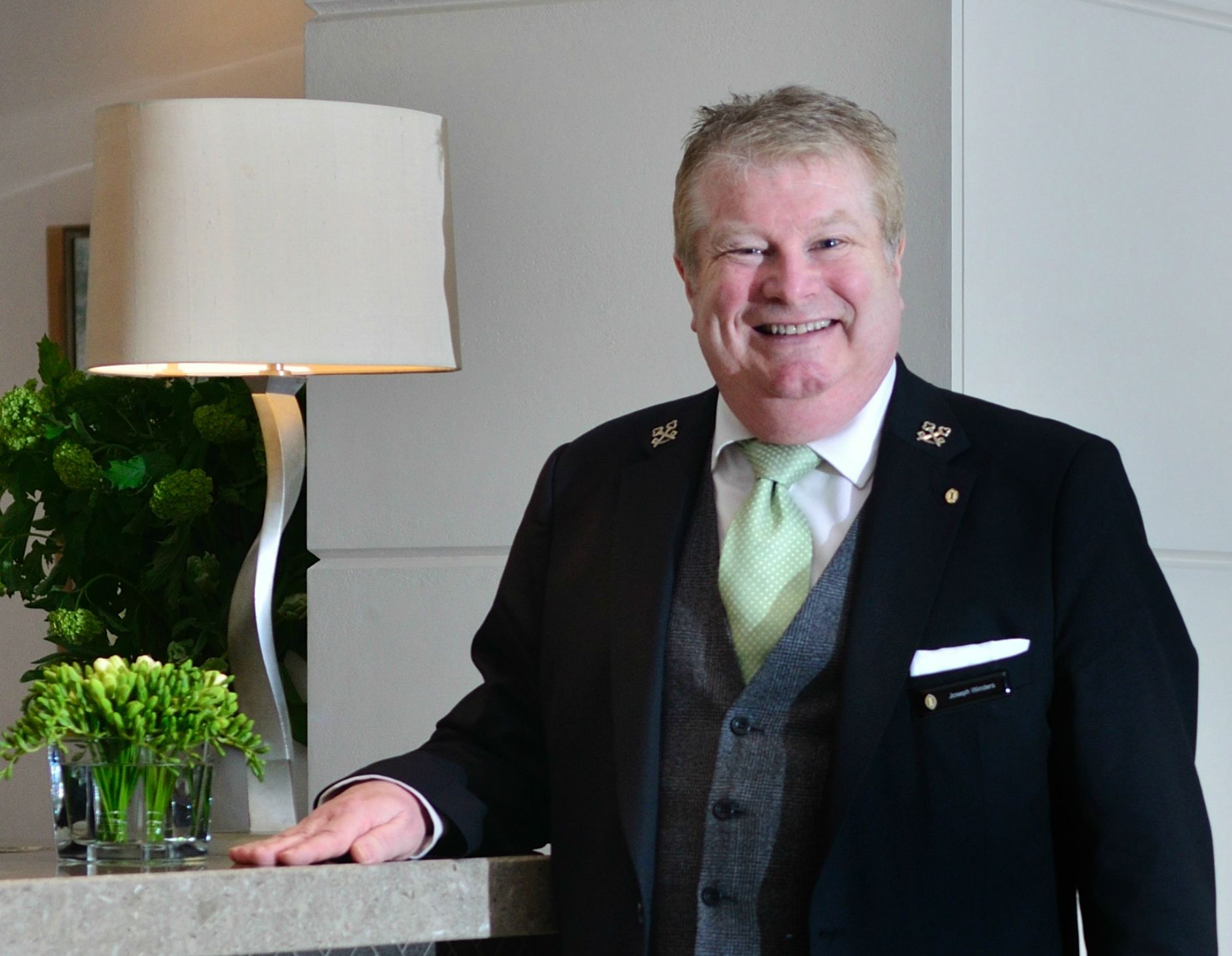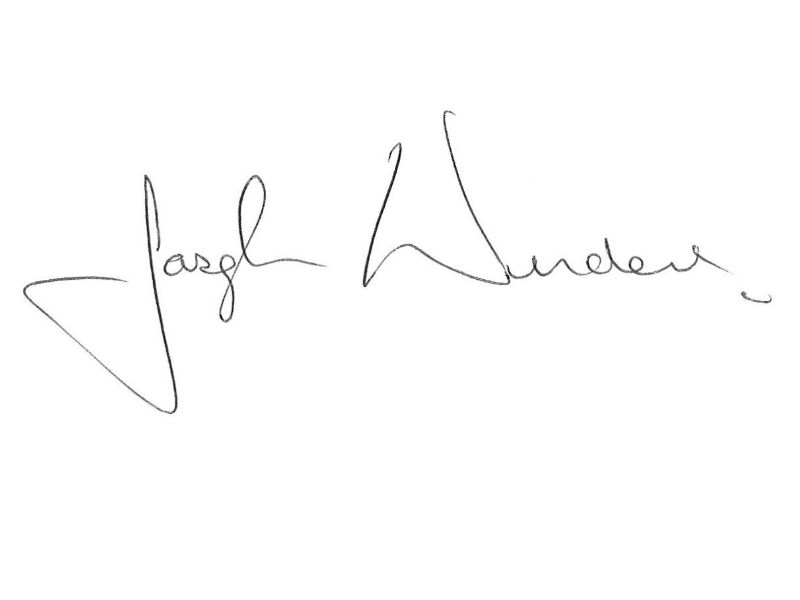 Insider Tips
LOCAL CULTURE
COSMOPOLITAN
London has always attracted all nationalities due to the richness of its culture, the diversity of its society and its vibrant economy. The tolerance of the people living here has helped the city become a melting pot of ethnic groups: currently over 300 different languages are spoken in London. Be aware of the cultures around you and respect their ways.
LONDON HOTEL ON HISTORIC PARK LANE
Steeped in history, this London hotel was once the site of a royal residence. Now the epitome of contemporary elegance, the hotel is located just steps from Hyde Park and in view of Buckingham Palace. Enjoy people watching in our chic lounge or escape to our full-service spa. Savour the menu at Theo Randall's, voted the 'finest Italian in London' or try Cookbook Café offering a fresh, seasonal menu. Bike the Serpentine or stroll the South Bank, from County Hall to Borough Market.
HOTEL HIGHLIGHTS
Restaurant & Lounges

Dining at InterContinental London Park Lane is a real highlight of any stay. From the award-winning Italian cuisine offered up by Theo Randall at h...

Amenities & Services

Spa InterContinental, located on the 1st floor, features state-of-the-art facilities and an expert team of therapists, the luxurious spa offers inn...

SPECIAL PACKAGES

There's always something special happening at an InterContinental hotel. Whether you are looking for a fun-filled getaway or a place to host your n...
London Park Lane
One Hamilton Place
London , W1J 7QY
United Kingdom
Front Desk +44-207-4093131
Languages spoken by staff
Arabic, Czech, German, Greek, English, Spanish, French, Italian, Japanese, Dutch , Polish, Portuguese, Romanian, Russian, Turkish, Chinese
Pet Policy
Assistance dogs welcome.
CHECK-IN

3:00 PM

CHECK-OUT

12:00 PM

Late Check out Available
Accessibility
Service animals allowed
8 Room(s) with Accessibility Standards
Parking
Guest Reviews
Rated

4.2

out of

5

 by

462

reviewers.
Rated

3.0

out of

5.0
 by
Kevin65S
Great Location but hotel requires a refresh
Our room overlooked the back of the hotel so no 'room with a view'. The room was poorly laid out - very cramped especially getting our of bed as there was a wall at the foot of the bed. The bathroom was clean but clearly dated, the toilet took several attempts to flush. We stayed on a 'rewards night' and if we had to pay the rack rate for the room I would have been really disappointed. The hotel corridors looked tired and dreary. The staff were excellent.
February 6, 2013
Rated

4.0

out of

5.0
 by
Isabelle
warm welcome
We would like to thanks all the staff for the warm welcome and the high quality service we got.
February 3, 2013
Rated

3.0

out of

5.0
 by
aethree
Perfectly average
A perfectly average holiday inn, good location, nice feel.
February 1, 2013
Rated

5.0

out of

5.0
 by
DHM68
Location & Service
This is what this hotel is all about., location and service. The rooms, in my opinion, are not four star this was our 3rd stay and the rooms have not changed much in many years. However, the staff are great, the beakfast has plenty of choice and is of a good standard for buffet type breakfast (they also have gluten free options which is a real bonus) and , of course, the location is second to none. Everywhere walkable and tube just around the corner. We had the fun of a rickshaw ride home from the theatre which even the "teens" enjoyed. Have already reserved for next January for our annual family jaunt to lovely London.
January 30, 2013
Rated

5.0

out of

5.0
 by
Francie03
Great location and service
Hotel is in a fantastic central location, with buses and Green Park tube only a few minutes walk, plus Boots, Sainsburys and Marks & Spencer also a couple of minutes away for any necessities. The staff are exceptional, very welcoming, pleasant, friendly and helpful. The room was comfortable and the breakfast excellent. We would highly recommend this hotel for its convenience, service and value for money.
January 30, 2013
Rated

2.0

out of

5.0
 by
deiv
good service but tired hotel
was a nice stay but tired hotel and heating not good
January 29, 2013
Rated

3.0

out of

5.0
 by
Akaiminato
Facilities
There are problems about the old fashion of the wash hand stand with only separated faucet of a cold and a hot water.
January 28, 2013
Rated

5.0

out of

5.0
 by
Monty53
Great Place to stay
Good location; great room & fantastic staff. Everyone at this hotel went out of their way to be polite & helpful, a refreshing change!
January 26, 2013
Rated

3.0

out of

5.0
 by
Casablancan
Excellent Location
The hotel location is excellent for central London tourism theaters and restaurants. The welcome and service from staff throughout the hotel was first class and friendly. The main downside was our poor in room experience because the heating system was inadequate which caused us to require extra blankets. Additionally the central heating system was extremely noisy which made sleeping difficult. I mentioned the problem to the receptionist as we were leaving and in fairness she did say that we should have pointed out the problem earlier and that we would have been moved to another room. The room in question was 537, one that we shall avoid on future visits. Coming from the point of view that objective criticism is the route to future improvement, I would also like to mention that the breakfast experience was not particularly positive. The sausages were overcooked, the scrambled egg barely edible and the coffee bitter. Also I think that raising the lighting level in the dining and bar area would be a significant improvement as it is currently has a rather gloomy aspect. Despite these comments we shall be staying with you again and in fact have already booked with you in March and will do so again in May. Your friendly staff and excellent location give us hope that we will have a better experience next time.
January 25, 2013
Rated

5.0

out of

5.0
staff over the top
Everytime I stay in the Hotel I cannot avoid to be astonished by the fact that every member of the staff invariably greets you everytime they meet you. As a responsible of an organization, I wonder how the management could obtain so consistent behaviour in a quite large equipe.
January 24, 2013
Rated

4.0

out of

5.0
 by
clive5
great location and room nicely refurbished
Stayed at this hotel many times as such a great location. Staff will help with car parking and early arrivals before noon. Bathrooms taps are 'originals' but functional but bath quite small. Bed comfortable and facilities tea and tv all ok. Surprised wifi was chargeable as priority club member. Breakfast good value - cereals, fruits and all english breakfast. Check out easy able to check luggage to later pick up. Many thanks . Staff and Manager assisting in foyer and friendly
January 23, 2013
Rated

4.0

out of

5.0
 by
fmor
Very Good Hotel
Very Good hotel, good rooms and good service. Good beds & good location. We had a great night in this hotel, the only bad point is that we were waked up around 7:30am by drills noise in a closer room of the hotel ! Hopefully we had to wake up for work I would recommend this hotel and come back here for another business trip
January 23, 2013
Rated

4.0

out of

5.0
 by
rd123
Great restaurant service, poor aircon !
I stayed recently for 3 nights and ate in the restaurant each day - great personable service from the staff with good food and a nice relaxed approach. The air-con in my room was not too effective although they did provide an additional duvet when requested.
January 22, 2013
Rated

5.0

out of

5.0
3 Night Stay - Priority Club Points
Both my wife and I enjoyed a fantastic stay at the hotel, excellently located and the staff were professional and friendly. We were fortunate to be upgraded to an Executive Room and the room was of an excellent standard. We will definately be going back to enjoy the hotel again.
January 22, 2013
Rated

4.0

out of

5.0
 by
Auls
Confortable stay
Confortable room for 2 adults and 2 kids. Excellent breakfast included in our room rate, free for kids. Well silenced rooms but AC not working properly. Faboulous location, all the main attractions at walking distance, underground station at 50 m. Kind and professional staff. Refurbishment for bathroom adviced. Disappointing that 4 star hotel does not include free wifi internet.
January 22, 2013
Rated

4.0

out of

5.0
 by
Ffergus
Great location, perfect service
The hotel is ideally placed in Picadilly, next to Green Park tube staion and in easy walking distance of many attractions. While the hotel rooms are very much "Holiday Inn style" (i.e: not really great), everything else is excellent, and I must particularly praise the staff who were all very friendly and professional.
January 21, 2013
Rated

4.0

out of

5.0
 by
Midtstuen
Reception service: Good
Being a guest since the early 1970's the good relation with the concierge staff is indeed very nice, but a bit sad that many of them are reaching - have reached - retirement age. There are plenty of extremely good hotels in Mayfair, but Holiday Inn is good value for money. The only critic must be that the bar/lounge is not very attractive any longer for a drink in the late afternoon, or evening after Theater. Then I rather cross the street to RITZ. May be your Interior Decorator should look into this. Anyway, I'm feeling too old to have very strong opinions about design these days. Best regards
January 20, 2013
Rated

1.0

out of

5.0
 by
LO1960
Hard work for the weekend
Arrived on a friday night. The heating in the room was so noisy. The heating had to be turned off and replacement radiator didn't work so I was moved to different room. This was so cold I feel asleep from sheer exhaustion in my clothes at about 0130hrs in morning. I had to get up and be at work for 0800hrs in morning!!!. When I came back room was still very cold. I complained and was moved finally to suite where the heating worked and I had a comfortable night sleep finally. This hotel is in need of serious upgrade and the staff need to buck up their ideas. They are giving ICH group a bad name. Apart from my first visit many years ago, all my stays since then have always led me to complain. I stay here due to the convenience. If I find somewhere else I will be off
January 19, 2013
Rated

4.0

out of

5.0
 by
Dave46
Fast, attentive, friendly staff
-: Expensive room and £45 for overnight parking. Possibly reasonable for central London prices, but too much for us, as a family of 4, to stay again. -: Family room slightly dated and basic for the price, but sufficient and has a safe. Air-con didn't work, but too late to notice. +: Excellently placed in Mayfair, next to The Ritz, Picadilly & Berkeley Square. Can walk to all sights/Covent Gdn etc. +: Easy to drive to from M3 & M4. +: Staff couldn't have been better/friendlier. We had 2 small issues that they resolved immediately etc. +: As Priority Club members we could have 2pm Sunday check-out, more than enough time to stroll across the park to Buckingham Palace then down through Westminster etc. +: Lots of reasonably priced / large chain restaurants nearby. +: Small Sainsbury store across the street!
January 19, 2013
Rated

5.0

out of

5.0
 by
andyr99
Great Stay
I booked the Hotel using Reward points and at the time of booking said it was for my wifes 50th birthday weekend. We were checked in to our upgraded room when a wine waiter appeared with a Bottle of Wine, Box of Chocolates and a Birthday Card. She was very surprised and impressed. This was a great start to my wifes birthday weekend. Very thoughtful. The staff were great and I would make a return visit.
January 19, 2013
Rated

5.0

out of

5.0
 by
joey4441
Return visit up to standard
Our second visit to The Holiday Inn, Berkeley Street, London was well up to expectations. On both occasions we had an executive room which was spotless, bright, warm and tastefully decorated. Its amenities left nothing to be desired, including a jacussi bath which was a pleasant surprise, and all worked to perfection. Two things we admire about this hotel, one is it's position just a few yards from the Green Park tube and bus stops ,and secondly the food which is of good quality while being satisfying and unpretentious witha wide choice of items available until late - ideal for theatre goers -as well as room service, all at unpretentious prices, quite a change from most London eaterries. Looking forward to our next visit, G.
January 18, 2013
Rated

2.0

out of

5.0
 by
bagu27
muy buen hotel pero...
De verdad es un excelente hotel, la habitacion super comoda, grande espaciosa, la ubicacion inmejorable pero tuve un inconveniente con la perdida de una ropa que compre dias anteriores y ningun empleado del hotel fue capaz de darme una respuesta razonable. Quede muy incorme por la atencion brindada. Seguramente fue un hecho aislado pero no es el deber ser en un hotel de esta categoria
January 17, 2013
Rated

5.0

out of

5.0
Great location and outstanding staff.
Thank you for a relaxing and pleasurable stay at this central location.
January 17, 2013
Rated

5.0

out of

5.0
 by
stib
Great staff
This was the second time we had stayed at this hotel - staff very helpful. A good hotel within easy walking distance of main shopping and theatre areas
January 16, 2013
Rated

5.0

out of

5.0
 by
Nan21
Very comfortable beds and great service.
We had a three night stay at the Holiday Inn Mayfair and the beds were fantastic and the service, especially the concierge, excellent.
January 16, 2013
Rated

2.0

out of

5.0
 by
DannyTlv
Location and Only that
We stayed at the hotel from 2-6 of January 2013. We came to London to celebrate my 60th birthday. The hotel knew about it - and ignored it. I am Ambassador Platinum member. the was falling apart. the bathroom was full of rust, dirt and what ever. I think the manager of the hotel never had any visit to any of the hotel rooms - and perhaps not to any of the floors - but the lobby. The cleaners come to clean the room, sometimes at 4pm - thus when we are back from the city and want to rest. They don't fill the coffee and cookies plate and sometimes don't even clean the cups. Overall - the location of the hotel is great - and that is why holiday inn don't really care about all the bad reviews it gets. I know what you're going to answer even before I complete this review.
January 16, 2013
Rated

4.0

out of

5.0
 by
MARTA2012
LOCATION
THE LOCATION IS VERY GOOD,,STAFF WAS VERY GOOD..EMERSON AND LORENA ARE SUPER NICE,,,MARCUS NEVER HELP ME, HE NEEDS TO BE MORE HELPFUL,,EVERY TIME I ASKED SOMETHING HE NEVER HAD AN ANSWER ..ABOUT WHAT BUS TO TAKE OR THINKS LIKE THAT,,I NEVER CARE ABOUT US......THE HOTEL IS OK WAS CLEAN AND COMFORTABLE,,,I
January 15, 2013
Rated

2.0

out of

5.0
 by
PeterandJackie
Not a great experience
On arrival we were greeted as Platinum members and up-graded to an Executive room on the 5th floor. For some reason, the sofa bed had been made up leaving little room. After mentioning it, this had been rectified by staff on our return in the evening. The air-con system seemed to have a mind of its own even though it was switched off. Rumbling and making strange noises every 15 mins. We asked for a room change, this was sorted out up to the 6th floor. Finding it a bit cold and the window open three cigarettes ends were found on the window sill. Nice. All said and done a nice night sleep until 0730 when the concierge rang to say my car was ready to pick me up. I asked "where am I going?" He said "Heathrow!" Wondering if I was about to be deported I informed him that I had not ordered a car. Time for us to have a cup of tea......just one cup! On leaving, I was told the Duty manager would email me...nothing heard since! 4star hardly.
January 15, 2013
Rated

3.0

out of

5.0
 by
CeHaAgo
Ok'ish
I stayed at the hotel for one night, on PC-points. We have thought about booking this hotel many times when in London, but have opted for other hotels instead. This time we chose HI Mayfair, just to try it for one night, to see if we will go back. The hotel is tired and in need of refurbishment, esp. the bathrooms. As a PC-member you get 500 points for staying at the hotel, but that's all you get. I would prefer free wi-fee or an upgraded room. I was told that the hotel was close to empty so I don't understand why they placed us in a room with the elevator as closest neighbor AND a view over to the opposite office-building. It was nothing very bad with the stay, but I don't think I will go back as there are other, better, options in London. (I am glad we had the two next nights at another hotel.)
January 12, 2013
Rated

5.0

out of

5.0
 by
TJB1
Desk management staff
All aroung great staff. They help me with the in room fuklly stocked refigerator. They were able to remove all of the items in the refigerator so we coud use it for our personal food storage. Help with the London area. The staff was always plesant and helpfull no maatter what time we went by the desk.
January 10, 2013