Skip Navigation
English
|
|
|
|

Sign In

Book online or call: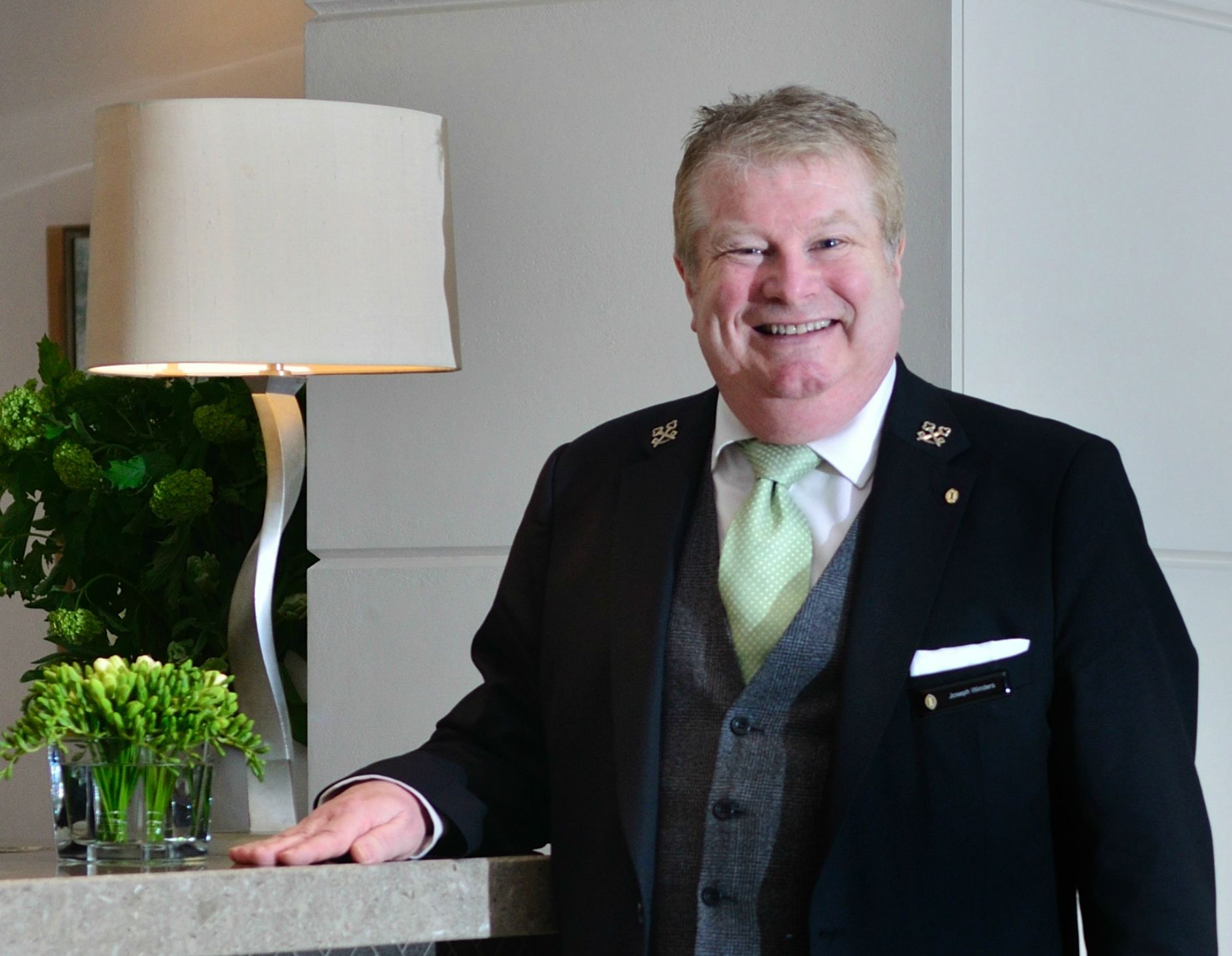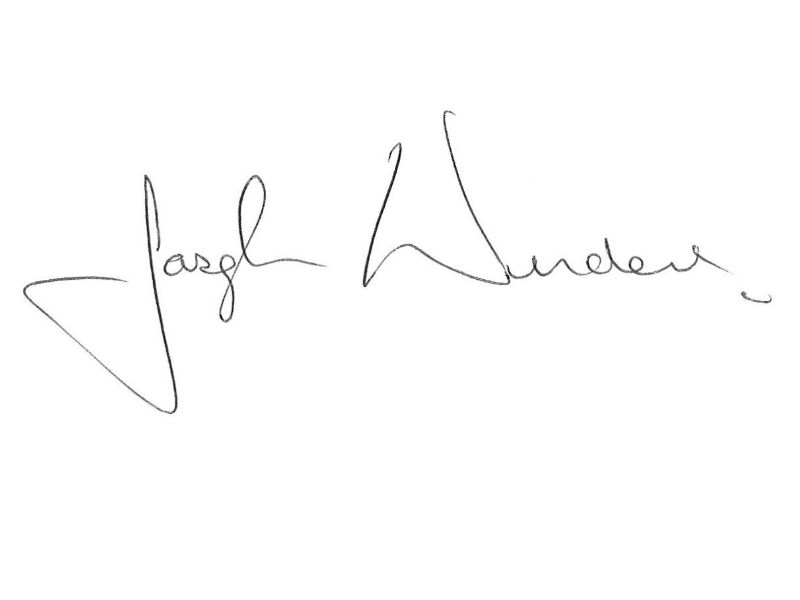 Insider Tips
LOCAL CULTURE
COSMOPOLITAN
London has always attracted all nationalities due to the richness of its culture, the diversity of its society and its vibrant economy. The tolerance of the people living here has helped the city become a melting pot of ethnic groups: currently over 300 different languages are spoken in London. Be aware of the cultures around you and respect their ways.
LONDON HOTEL ON HISTORIC PARK LANE
Steeped in history, this London hotel was once the site of a royal residence. Now the epitome of contemporary elegance, the hotel is located just steps from Hyde Park and in view of Buckingham Palace. Enjoy people watching in our chic lounge or escape to our full-service spa. Savour the menu at Theo Randall's, voted the 'finest Italian in London' or try Cookbook Café offering a fresh, seasonal menu. Bike the Serpentine or stroll the South Bank, from County Hall to Borough Market.
HOTEL HIGHLIGHTS
Restaurant & Lounges

Dining at InterContinental London Park Lane is a real highlight of any stay. From the award-winning Italian cuisine offered up by Theo Randall at h...

Amenities & Services

Spa InterContinental, located on the 1st floor, features state-of-the-art facilities and an expert team of therapists, the luxurious spa offers inn...

SPECIAL PACKAGES

There's always something special happening at an InterContinental hotel. Whether you are looking for a fun-filled getaway or a place to host your n...
London Park Lane
One Hamilton Place

London

,

W1J 7QY

United Kingdom

Front Desk

+44-207-4093131
Languages spoken by staff
Arabic, Czech, German, Greek, English, Spanish, French, Italian, Japanese, Dutch , Polish, Portuguese, Romanian, Russian, Turkish, Chinese
Pet Policy
Assistance dogs welcome.
CHECK-IN

3:00 PM

CHECK-OUT

12:00 PM

Late Check out Available
Accessibility
Service animals allowed
8 Room(s) with Accessibility Standards
Parking
Guest Reviews
Rated

4.2

out of

5

 by

483

reviewers.
Rated

3.0

out of

5.0
 by
Rich6060
Not for ICH Platinum card Holders
hotel is well placed between Euston and Oxford street. Lots of restaurants and pubs so never a dull moment if you like that. I was on business, and i was given a quiet room. No upgrade available and i had to fight for an executive upgrade pack every night I was there. its only water and a bar of chocolate.....but its the recognition of being a loyal customer that is missing here.
March 27, 2013
Rated

4.0

out of

5.0
 by
Saintie
Friendly staff
Staff & manager friendly. An unexpected bottle of wine, courtesy of manager was much appreciated, reinforcing an impression that the hotel was more like an independent hotel rather than a large chain. Would usually look for a Holiday Inn Express, or on this business visit, a Holiday Inn as the room standard is usually good and good value.
March 25, 2013
Rated

4.0

out of

5.0
 by
Erkin
Great Value
Good location, nice and comfortable rooms, kind and smiling staff, good taste and rich variety for breakfast. Will certainly be back if in London again, would recommend.
March 25, 2013
Rated

5.0

out of

5.0
 by
Sassa
Friendly place to stay - almost a second home!
I regularly stay here and feel very welcome! The staff are very friendly and the service excellent. As a disabled person they really help me out i.e. with breakfasts etc., getting cabs etc., and has become an excellent haven in a great city location!
March 25, 2013
Rated

4.0

out of

5.0
 by
Michael99
Comfortable hotel and the staff were very helpful
The hotel room was a little "tired". Apart from that, clean and comfortable
March 23, 2013
Rated

5.0

out of

5.0
 by
Grahamy
Food
Breakfasts - Excellent Dinner - Please use fresh cut chips and freshly battered onion rings - not chilled or frozen. These only take away from a very nice meal.
March 21, 2013
Rated

5.0

out of

5.0
 by
Quijote
Weekend in London
Hotel is superbly placed - easy distance from northern main line stations, and easy walking of theatreland, but tube stations so close on different lines give you good options. Welcome of staff was excellent as was bar and breakfast service. Room was very comfortable, bathroom superbly appointed, towels big and fluffy - only negative was that the room desk furniture had seen better days. Would stay again, no problem.
March 19, 2013
Rated

5.0

out of

5.0
 by
Dontwantone
Great Hotel
This Hotel was fantastic value and the staff could not have been more helpful.The hotel is positioned well in the city, which made going out very easy. memorable moment was when i asked conceriege to get a taxi. It was raining and the guy grabbed his umbrella and went out and hailed us a ca in the street. that is FIRST CLASS service. will be back when we are next in London.
March 16, 2013
Rated

5.0

out of

5.0
 by
Edd24
Customer Service
The customer service was second to non. Really well situated hotel
March 14, 2013
Rated

1.0

out of

5.0
 by
Ricoh001
Room for improvement
Unfortunately did not have a best stay at this hotel. Travelled for business purposes. Hotel did NOT meet expectations. Room for improvement.
March 14, 2013
Rated

4.0

out of

5.0
 by
h100
comment
Great location very close to tube station. Comfortable room though quite hot at during night. Bathroom very small and rather dated.
March 11, 2013
Rated

3.0

out of

5.0
 by
princesssaxy
Nice bed, not great initial service
Arrived just before checking in time and told a double room wasn't ready. This wasn't a problem, so we sat down and waited to be called back. 5 other couples went in before us and got rooms, despite one not being ready for us = bizarre. Eventually after waiting for an HOUR I asked for the 3rd time when we could get into our room and we got upgraded to an executive room which seemed exactly like a normal room? Having to pay to use any internet after paying a lot of money for a room is a bit of a joke.
March 9, 2013
Rated

5.0

out of

5.0
 by
Crinse
Comfortable hotel and convenient location
Stayed here with my son as we were attending a major sporting event in the capital. We were given a warm welcome by the staff on reception. The twin room was clean and comfortable with a full en-suite bathroom. The bathroom was a bit small. The breakfast was very nice with a good choice of food. The hotel is very conveniently situated for Great Portland Street and Regent's Park underground stations. Oxford Street is around ten minutes walk. I would happily stay in this Holiday Inn again.
March 8, 2013
Rated

5.0

out of

5.0
 by
JoyG
Another Excellent experience
As a regular customer at this hotel it never fails to astound me how all the staff always acknowledge me not only when I check in but wherever I meet them in the hotel. I cannot fault this stay impeccible service and nothing too much trouble. They even ran out in the rain to get me a taxi. Thank you truly value for money
March 6, 2013
Rated

5.0

out of

5.0
 by
Chris123456
An excellent Hotel to stay at in London
I have stayed here several times when I am down in London and always had a most pleasurable stay. Situated in a quiet backwater a stones throw from Regents Park it is within easy walking distance of many attractions and 1 min from the tube. I have stayed at many hotels in this city and definitely consider this one of the best !
March 5, 2013
Rated

4.0

out of

5.0
 by
Tomek
Ideal location
The hotel's greatest asset is its location. Oxford street is within walking distance. So is the Regent's Park. Staff is pleasant and courteous. Everyone I dealt with was professional and nice.
February 26, 2013
Rated

5.0

out of

5.0
 by
Suzanne77
First stay at Holiday Inn
In London for a two night theatre break with a friend; we arrived early to leave our bags and were surprised and delighted when Anil on reception offered to check us in straight away. He was extremely helpful, even showing us on a plan of the hotel where we would be as I had requested a quiet room; couldn't fault him. We stayed on the fifth floor, facing the courtyard, and the room was indeed quiet. The view wasn't particularly interesting, but unless you stay in a five star hotel in Mayfair it's unlikely to be! The room was comfortable and clean with everything we needed; yes, the bathrooms are on the small side but again it was clean and well appointed which was more important to us. Breakfast was excellent, with everything you could possibly want, and despite it being fairly busy we didn't have to wait for a table on either morning. The hotel is well-placed, only a short walk from Great Portland Street station, and easy to find. We will definitely be back!
February 26, 2013
Rated

5.0

out of

5.0
Highly Recommended
Fantastic Customer Service. Staff brilliant , very welcoming and ensure they meet your needs. Food at breakfast and restaurant good but could be hotter. Room comfortable.
February 25, 2013
Rated

4.0

out of

5.0
 by
Musician
Superb staff
Very impressed by staff throughout our two day stay. All very friendly and making a clear effort to welcome us.
February 19, 2013
Rated

4.0

out of

5.0
 by
MackyD
A nice break in the Smoke...
We stayed at the hotel on a Rewards Night on a Saturday. The staff could not do enough to make our stay enjoyable. It was great to let the other half see where I stay when in London on business.
February 19, 2013
Rated

3.0

out of

5.0
 by
Brian66
Noise in room
On this occassion we were placed in a room with an ajoining door. This was supposed to be an upgrade. We found the room noisy as we could hear the conversations in the ajoining room. This also made us feel uncomfortable as we were aware that the next room would also be able to hear our conversations.
February 18, 2013
Rated

5.0

out of

5.0
 by
pipbin
Very impressed
OK, so I got a very special deal, but I would still have been happy at the standard rate. Good room on 5th floor overlooking Bolsover St: some noise from the street but I like a view out rather than an internal room. Yes, the bathroom is small, but as long as everything works that's fine by me. Actually it didn't, as on arrival there was an overpowering smell of drains in the room, a situation mentioned in reviews by other guests. It's caused by induced syphonage and is surprisingly common in multi-storey hotels. All you have to do is run some water in the bath or washbasin to restore the water trap, and open the window for a few minutes - no big deal. Staff were exceptionally pleasant and willing to help. When my newspaper was nicked from outside my room it was quickly replaced without fuss. I recommend this hotel for its brilliant location and a pleasant stay.
February 15, 2013
Rated

2.0

out of

5.0
 by
James123456
Terry G
Good place for a conference and local amenaties close to Euston and central London
February 15, 2013
Rated

4.0

out of

5.0
 by
Pete63
Good Value Weekend
The Hotel, although a little dated is clean and comfortable in an excellent position to explore the sights of London. The staff are very helpful and although one of the rooms was not ready at 2 o;clock we were given coffee while we waited a short time. The rooms are comfortable enough with all the facilities you would require. The only slight negative was that the bathroom was too small. The breakfast is excellent and we also had dinner. The quality is good, although the choice is fairly limited and the restaurant lacks atmosphere. Overall I would recommend the hotel especially as we had a excellent rate as a priority club member.
February 14, 2013
Rated

5.0

out of

5.0
 by
wild098
Great service, excellent location
We stayed at the Holiday Inn at Regents Park on 25 and 26 of Jan. The hotel is just a short walk from Oxford street and all main theatres. We were in London to celebrate my birthday. Shortly after we arrived there was a knock on our door. We have received 4 complementary drinks in the hotels bar. Thank you very much that was a lovely surprise. We would recommend this hotel as an ideal base for tourists or to enjoy a theatre break.
February 13, 2013
Rated

4.0

out of

5.0
 by
christopher47
superb location
good value for 2 days..public transport links close by. good restaurants in walking distance.Regents park great for relaxation
February 11, 2013
Rated

5.0

out of

5.0
 by
RegJ
Excellent service, comfort and location
Stayed for a 2 night weekend in late January and thoroughly enjoyed it. Great welcome, upgrade for Gold Priority Club member, and complementary drinks - a very good start which set the tone for the stay. Very good location, close to 3 underground stations.
February 10, 2013
Rated

5.0

out of

5.0
 by
Lurch
Ideal hotel for sightseeing
The hotel is just a short walk from Great Portland Street tube station. On arrival, the reception staff were friendly and efficient. The room was to a high standard of cleanliness. Despite being in central London there was no traffic noise. We were in London to celebrate my birthday. Shortly after we arrived there was a knock on our door. It was room service with a complimentary bottle of wine and fruit platter for me! What a lovely surprise. We would recommend this hotel as an ideal base for tourists.
February 10, 2013
Rated

5.0

out of

5.0
 by
Peter137
Useful place to stay
We stayed at the Holiday Inn at Regents Park, our favourite hotel in London, on 2nd and 3rd of Feb. 2013 using Priority Club points. It is a small hotel in ground area as compared with Bloomsbury (where we stayed the first two nights in London) and all the rooms are small but maintained to a good standard. We were made very welcome by a new manager, and we were soon in our room on the sixth floor. It is always good to be recognized and to recognize members of staff who have been at the hotel for some time. This hotel is like a home from home to us. Friendly and helpful staff and very well located and so easy to get about using buses. Good location for Euston, St Pancras and Kings Cross main line stations and an easy bus ride from the station we use which is Paddington. Only adverse comment is that there was a continual humming noise (we stayed in room 622) which my wife noticed increased in volume when she laid down to sleep on the bed nearest the bathroom. Breakfasts are good value for money. Would we stay there again? Most definitely!
February 9, 2013
Rated

4.0

out of

5.0
 by
mrsearch
Great location and very friendly staff
This has become our new 'business hotel' for business trips to London. It's a little bit 'hidden' but it's just a short walk away from Regents Park. An 'extra plus' for the staff who is among the most friendly staff I have ever experienced. Rooms have a 'fair size' for a London hotel.
February 7, 2013