Skip Navigation
English
|
|
|
|

Sign In

Book online or call: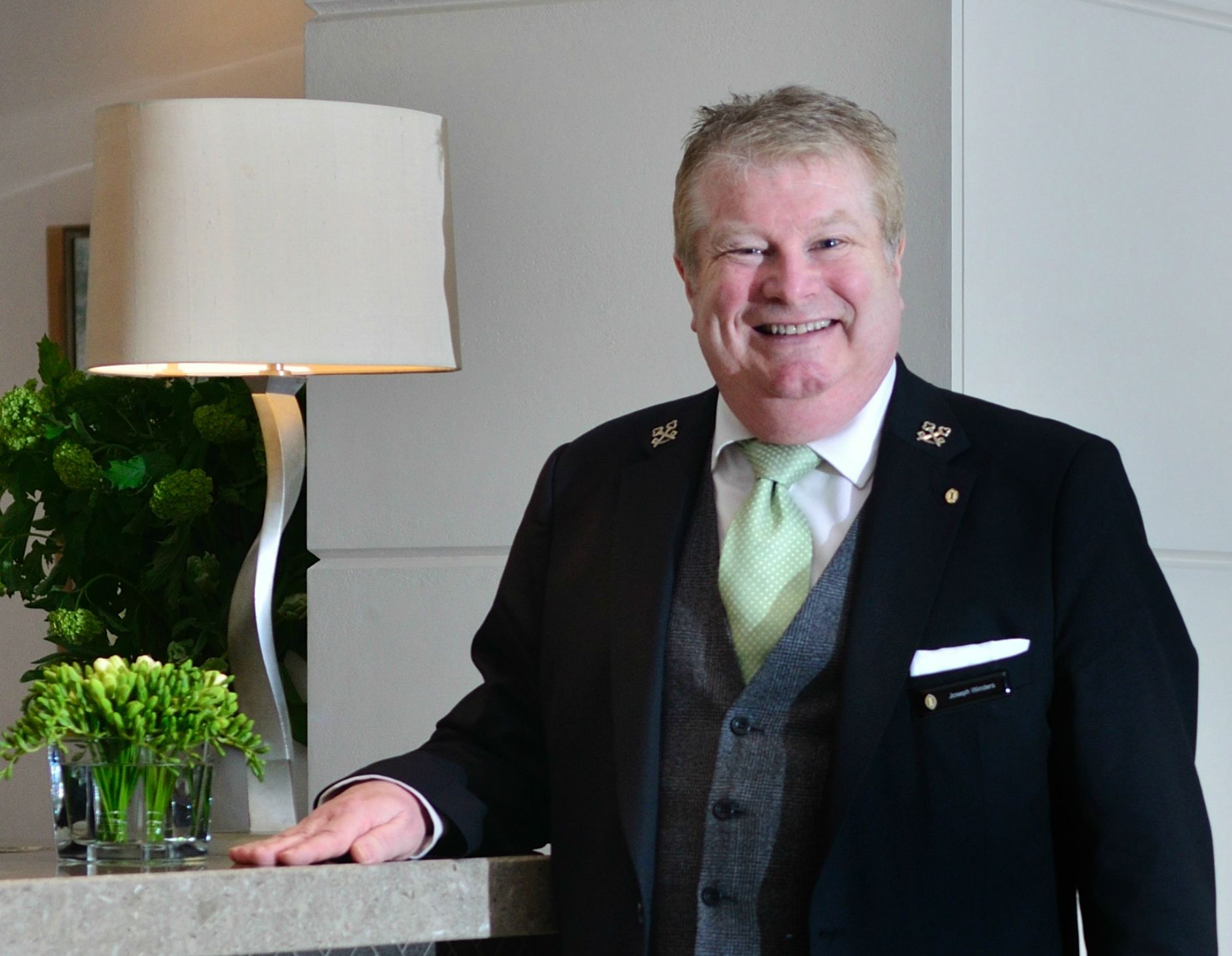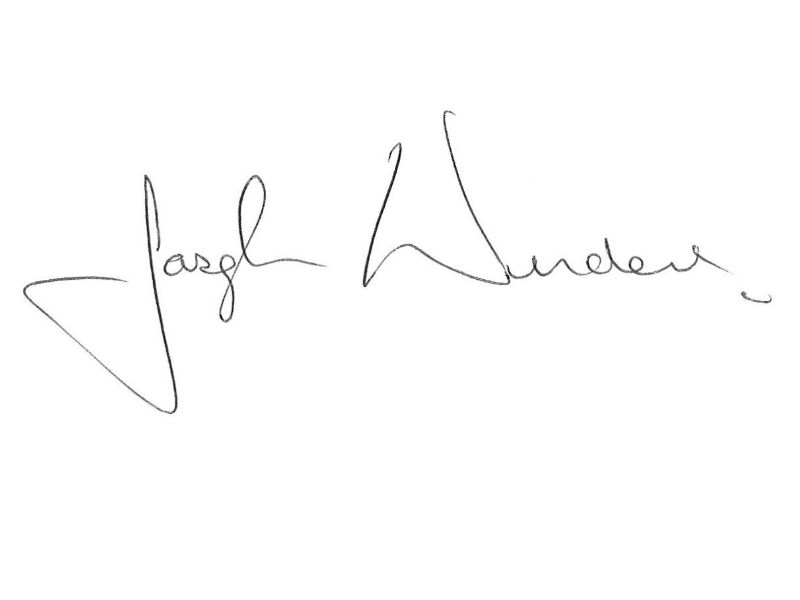 Insider Tips
LOCAL CULTURE
COSMOPOLITAN
London has always attracted all nationalities due to the richness of its culture, the diversity of its society and its vibrant economy. The tolerance of the people living here has helped the city become a melting pot of ethnic groups: currently over 300 different languages are spoken in London. Be aware of the cultures around you and respect their ways.
LONDON HOTEL ON HISTORIC PARK LANE
Steeped in history, this London hotel was once the site of a royal residence. Now the epitome of contemporary elegance, the hotel is located just steps from Hyde Park and in view of Buckingham Palace. Enjoy people watching in our chic lounge or escape to our full-service spa. Savour the menu at Theo Randall's, voted the 'finest Italian in London' or try Cookbook Café offering a fresh, seasonal menu. Bike the Serpentine or stroll the South Bank, from County Hall to Borough Market.
HOTEL HIGHLIGHTS
Restaurant & Lounges

Dining at InterContinental London Park Lane is a real highlight of any stay. From the award-winning Italian cuisine offered up by Theo Randall at h...

Amenities & Services

Spa InterContinental, located on the 1st floor, features state-of-the-art facilities and an expert team of therapists, the luxurious spa offers inn...

SPECIAL PACKAGES

There's always something special happening at an InterContinental hotel. Whether you are looking for a fun-filled getaway or a place to host your n...
London Park Lane
One Hamilton Place
London , W1J 7QY
United Kingdom
Front Desk +44-207-4093131
Languages spoken by staff
Arabic, Czech, German, Greek, English, Spanish, French, Italian, Japanese, Dutch , Polish, Portuguese, Romanian, Russian, Turkish, Chinese
Pet Policy
Assistance dogs welcome.
CHECK-IN

3:00 PM

CHECK-OUT

12:00 PM

Late Check out Available
Accessibility
Service animals allowed
8 Room(s) with Accessibility Standards
Parking
Guest Reviews
Rated

4.2

out of

5

 by

449

reviewers.
Rated

5.0

out of

5.0
 by
Camelmad
Excellent location
Perfectly situated a short walk from Regent Street and Oxford Circus. Plenty of nice restaurants and bars away from the tourist traps. Hotel very clean and staff very polite and attentive. I have stayed here several times and it never disappoints.
January 29, 2013
Rated

5.0

out of

5.0
 by
tiggydean
Great Hotel
This is a really great hotel. Comfortable, clean with nice, friendly staff. Very relaxing with the added bonuses of a mini bar and room service. I thoroughly enjoyed my stay.
January 28, 2013
Rated

4.0

out of

5.0
 by
alpas49
Very helpful staff
Very helpful staff as soon as I arrived (early) to check in. Housekeeping answered my requests promptly.
January 28, 2013
Rated

5.0

out of

5.0
 by
jack85
Comfortable bed and great service.
Everythink was very good I recoomend this hotel for everybody.
January 28, 2013
Rated

5.0

out of

5.0
 by
Marmite57
Much improved
Two very pleasant stays recently with much improved customer care. Staff friendly and helpful. No long queues for breakfast. Room comfortable and quiet.
January 27, 2013
Rated

3.0

out of

5.0
 by
Ian27
Staff excellent but rooms poorly finished
The staff are very good and the service was excellent. The bar area is pleasant and comfortable. The rooms are very poor and not upto a good standard. The rooms are small and look very tired with broken furniture. The rooms on the 6th floor are very noisey at night from external aircon / fans. The pillows are very poor and not upto the standard of other hotel chains.
January 27, 2013
Rated

5.0

out of

5.0
 by
Bobcat
Good Choice
The staff were incredibly helpful and knowledgeable. the location was excellent.. can't say anything negative about our experience at the hotel. I would certainly recommend this hotel to visitors to London.
January 25, 2013
Rated

3.0

out of

5.0
fair services, the internet services too slow
1/18/13 Noone come to cleaning the room the last night I stay, there is no one come to clean up the room
January 24, 2013
Rated

3.0

out of

5.0
 by
oxtedman
Noisy Neighbours
The top floor standard rooms look tired with odd-fitting furniture and awkward sized rooms. The sound-proofing is poor: doors slamming and conversations in adjacent rooms. Hard to sleep unless you have ear-plugs.
January 24, 2013
Rated

5.0

out of

5.0
 by
Joyful
Excellent Service
I spent two nights recently at the HI Regents park and found the staff could not do enough for me. The food both in the restaraunt and room service was tasty and well cooked and the added touch with the chef asking if my room service food was ok was a surprise, but a pleasant one. The icing on the cake was on the day I left, the day of the big snow; I was given a bag of various snacks should I be held up on my journey home. 5* service thank you.
January 23, 2013
Rated

5.0

out of

5.0
 by
jj93
Friendly and welcoming
My recent stay at the Holiday Inn Regent's Park was for business purposes in view of the recent cold and snowy weather. I only stayed the one night but the hotel staff were all very friendly, helpful and welcoming and I was given a complimentary upgrade which was especially nice - thank you!
January 21, 2013
Rated

3.0

out of

5.0
 by
gosportblue
good location for West End
Great location for West End, however car parking is very expensive and no discount for being a hotel guest despite the car park being immediately under the hotel. Bed was barely big enough to be called a 'double', and no form of heating other than a mobile heater in the room. We only stayed one night so conditions bearable for that, but I think if staying longer it could have been uncomfortable. Bar food was excellent #we couldn't use the restaurant for dinner because the times were inconvenient for the show we were going to#. Breakfast was ok apart from the coffee which was quite dreadful. Bar prices very expensive even for London. Overall an average stay, though I have to say the staff were very helpful in all areas.
January 21, 2013
Rated

5.0

out of

5.0
 by
tonyemha
Third group booking
This is the third year in a row I have used the Holiday Inn Regent's Park for a school group who are taking part in a drama project in London. This year we were 5 staff and 21 students and I was very impressed by the pre-booking arrangements by Michaela who organised a list of rooms for us and arranged the group by the right gender and nice single rooms for staff and twin rooms for the students all on the same floor. A very sweet and welcome touch was the complimentary bottle of wine left (in one of the staff rooms) thanking us for booking a group with them. Check in and check out were very smooth and the group bookings organiser arranged for the breakfast to be opened 15 minutes earlier than normal because of our tight schedule on check out day. Will definitely book again if I need to stay in that part of London.
January 20, 2013
Rated

4.0

out of

5.0
 by
Moose62
London January 2013
Very conveniently located for my business and also my partner's with Great Portland Street tube literally just a couple of minutes away. Good selection of eateries and pubs locally in what seems to be a pretty quiet part of London! Staff very helpful when we requested some alternative pillows and a minor issue with the room safe, fixed right away. Also, first night was business, second was pleasure, for which I used some of my reward points and the hotel were really helpful in keeping us in the same room, as effectively we checked out after the business night - brilliant service.
January 18, 2013
Rated

4.0

out of

5.0
 by
JIE73
Not as good as last visit
Not good start as even though I was sure I had booked breakfast and 1st evening dinner the receptionist said I had not so had to add breakfasts to Bill. Bathroom very small hard to open or close door if standing by sink!!. Arrived back mid afternoon on Sunday to find room had not been serviced. Back down to foyer to wait for room to be made ready. Not very comfortable seating to sit on. Rather disappointed after last 2 visits to Holiday Inn Hotels were very good. Ellis Room 501 4th-7th January
January 16, 2013
Rated

2.0

out of

5.0
 by
Vinod103001952
LESS SAID THE BETTER
I came back to this hotel after an excellent experience in 2010. I doubt I'll be back.
January 15, 2013
Rated

4.0

out of

5.0
Great Hotel
Very friendly and attentive staff. Really good breakfast. Hotel in great location and is just five minutes from the Tube line. Only minor complaint was the size of the room. But hey this is London!
January 14, 2013
Rated

4.0

out of

5.0
 by
DP0001
Attentive staff, comfortable room
All good, no nasty surprises, staff were helpful, lots of nice restaurants in the vicinity. Can't comment on Holiday Inn's restaurant as I didn't use it. Food during conference was fine though. Happy to recommend and would use again.
January 10, 2013
Rated

5.0

out of

5.0
 by
Indiana75
Great stay !!!
Excellent location, very comfortable and clean room, pleasant staff ! Will definitely stay here again for the next visits in London !
January 10, 2013
Rated

5.0

out of

5.0
 by
David777
Another enjoyable stay
Good location, staff friendly courteous and welcoming. Did not eat in Hotel hence no comments. Parking not cheap but I guess that is London. Will hope to come again when another attractive offer appears in the coming year.
January 10, 2013
Rated

2.0

out of

5.0
 by
HermantheGerman
Travelodge de luxe
Good location -3 buses and 2 tube stations, quiet neighbourhood. Narrow beds in small rooms with all the basics: 2 toileteries, one hand towel for two guests, cheap toilet paper and no biscuits for tea. Internet not for free, not even in Lobby area. Staff friendly, but not attentive. So if that is what you require - go for it !!
January 9, 2013
Rated

5.0

out of

5.0
 by
Chris123456
Excellent as Usual
I have stayed at this Hotel on many occasions when in London and as usual I always have the most pleasant stay. It is well positioned to get to anywhere within the city yet is in a pleasant and quiet backwater. The service as usual is excellent and the facilities comfortable and clean. I will be staying there again very shortly !
January 8, 2013
Rated

4.0

out of

5.0
 by
Adcos
great location
the location was brilliant for theatres, shops and Kings Cross, perfect. Staff very helpful, great service and food, room reasonable size, chair in room had seen better days, but overall brilliant.
January 7, 2013
Rated

5.0

out of

5.0
 by
Conradk
Excellent stay at Holiday Inn Regent's Park
This was our third stay at this particular Holiday Inn . The location is perfect -- walking distance to Oxford Street and Regent's Street, close to Regent's park and to tube stations. We were fortunate enough to have an executive room. This included complimentary bottles of still and sparkling water and a Mars bar each day. The room also had a safe and ironing board with iron. There is also a choice of complimentary newspapers for Priority Club members The hotel does not offer much in the way of atmosphere -- it's a typical building from the 1960s. But rooms are comfortable. Corridors appear to have been refurbished since our last stay. Bathrooms are adequately sized and have lots of nice toiletries. The staff are extremely friendly and helpful, for example, in connection with printing out boarding cards for our flight home. In short, absolutely no complaints! A perfect stay at a reasonably priced hotel.
January 7, 2013
Rated

3.0

out of

5.0
 by
Jeff35
New Years Eve Stay
Picked hotel due to location in London for New Year, check in was slow, trainee member of staff left on her own to deal with our check-in which took some time until another member of staff cam to assist her, meal was included in the cost of the room but they said that it wasn't until they looked a little harder and finally agreed. We was greeted at our room by two trays of eaten food outside our door, bearing in mind this was between three and four in the afternoon I would have thought this would have been addressed at this time of day. The food at this hotel on the other hand was of a high standard, no issues with breakfast either, one of the best Holiday Inns for morning breakfast I have stayed at. (The curtains in the room had moth holes all over them also) not the best hotel I have stayed at considering its location.
January 6, 2013
Rated

4.0

out of

5.0
 by
MercuryComet
Great Location, Great Staff
Holiday Inn Regent's Park is the hotel of choice in London for location and friendly helpful staff. The rooms are very small by North American standards. However, you will appreciate the location and convenience to Paddington, Kings Cross, Bloomsbury and Oxford Street. I am a smoker and prefer rooms with two single beds. Unfortunately, these have been discontinued and there are now only 4 smoking rooms in the entire hotel; all with one double (queen size) bed. This change is either fortunate or unfortunate depending on how you look at it. However, if I was coming to London and sharing with one of my mates, it could be inconvenient to go outdoors all the time. The front desk and housekeeping staff are all cheerful, friendly, efficient and helpful. The restaurant offers a great full English Breakfast and is well worth trying. It is located on the first floor with many windows and seating options.
January 4, 2013
Rated

4.0

out of

5.0
 by
David1962
Another great stay
Always a really comfortable stay with great service - highly recommend the Holiday Inn Regents Park.
January 4, 2013
Rated

5.0

out of

5.0
 by
Peter96
Enjoyable Stay
The Regent's Park Holiday Inn is a great place to stay. The staff are always really helpful and the hotel is very good value. It's position is convenient for anywhere you want to get to in central London. This is my favorite Holiday Inn in London and plan to use it whenever staying in London for business or pleasure.
January 3, 2013
Rated

4.0

out of

5.0
 by
Forest
Free night in London
Stayed with my points so did not pay full price, however staff were very good and attentive especially the check in. Would go back but not at full price.
January 2, 2013
Rated

5.0

out of

5.0
 by
Therapist
1st bussiness trip to London
I stayed in the hotel on a business trip as I work for an organisation that uses your hotel regularly however I am new to the company and it was my first time in the hotel. The staffs were warm and friendly and when I asked for extra tea, coffee and milk it was almost at my door whilst I was phoning reception. The hotel is in an excellent location from Euston station and is a ten minute walk away it is also right next to the underground fabulous for business or tourism. The staffs at breakfast were attentive and extremely polite again it's the small touches that make all the difference.
December 28, 2012