Skip Navigation
English
|
|
|
|

Sign In

Book online or call: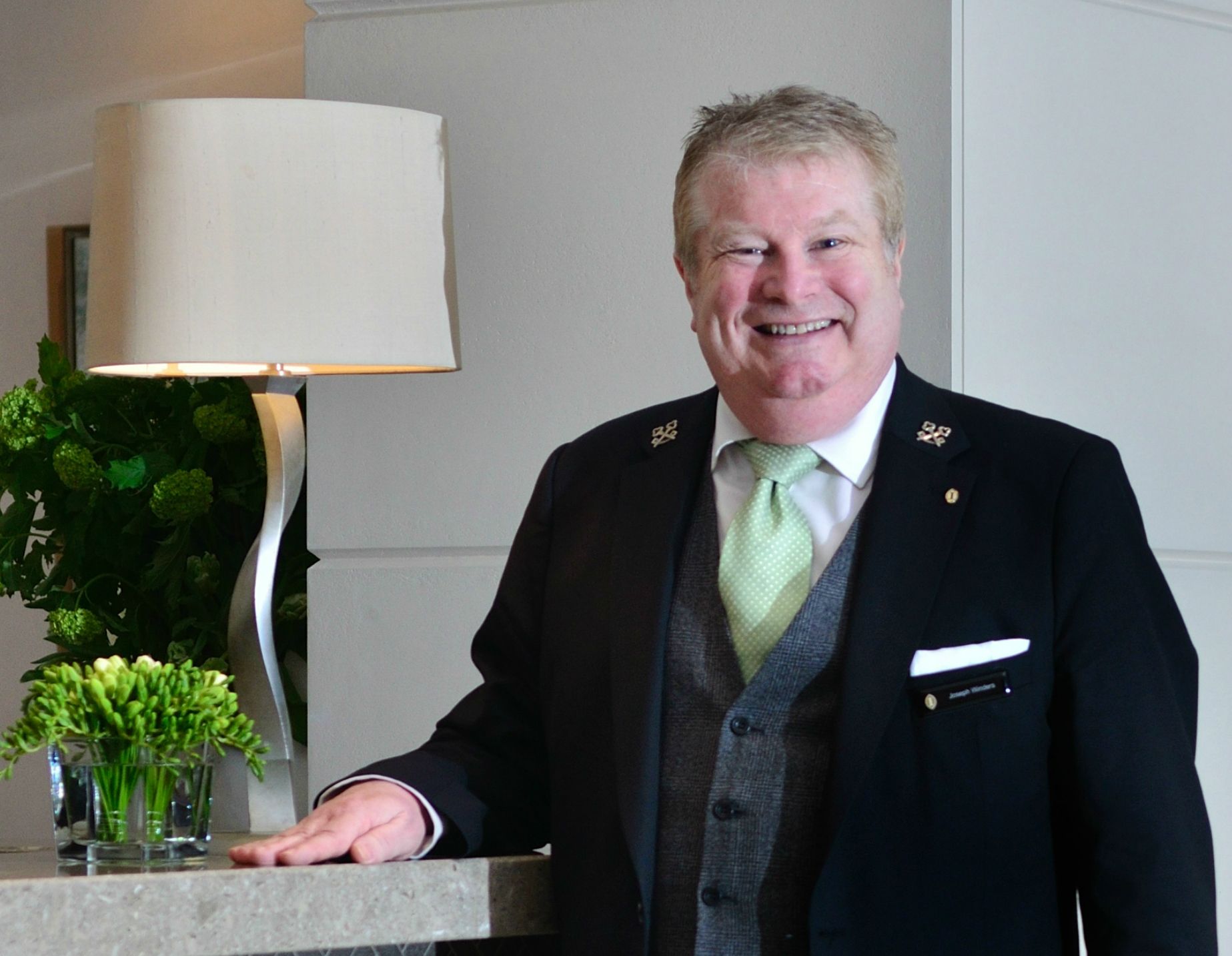 Insider Tips
LOCAL CULTURE
COSMOPOLITAN
London has always attracted all nationalities due to the richness of its culture, the diversity of its society and its vibrant economy. The tolerance of the people living here has helped the city become a melting pot of ethnic groups: currently over 300 different languages are spoken in London. Be aware of the cultures around you and respect their ways.
LONDON HOTEL ON HISTORIC PARK LANE
Steeped in history, this London hotel was once the site of a royal residence. Now the epitome of contemporary elegance, the hotel is located just steps from Hyde Park and in view of Buckingham Palace. Enjoy people watching in our chic lounge or escape to our full-service spa. Savour the menu at Theo Randall's, voted the 'finest Italian in London' or try Cookbook Café offering a fresh, seasonal menu. Bike the Serpentine or stroll the South Bank, from County Hall to Borough Market.
HOTEL HIGHLIGHTS
Restaurant & Lounges

Dining at InterContinental London Park Lane is a real highlight of any stay. From the award-winning Italian cuisine offered up by Theo Randall at h...

Amenities & Services

Spa InterContinental, located on the 1st floor, features state-of-the-art facilities and an expert team of therapists, the luxurious spa offers inn...

SPECIAL PACKAGES

There's always something special happening at an InterContinental hotel. Whether you are looking for a fun-filled getaway or a place to host your n...
InterContinental London Park Lane
One Hamilton Place

London

,

W1J 7QY

United Kingdom

Front Desk

+44-207-4093131
Languages spoken by staff
Arabic, Czech, German, Greek, English, Spanish, French, Italian, Japanese, Dutch , Polish, Portuguese, Romanian, Russian, Turkish, Chinese
Pet Policy
Assistance dogs welcome.
CHECK-IN

3:00 PM

CHECK-OUT

12:00 PM

Late Check out Available
Accessibility
Service animals allowed
8 Room(s) with Accessibility Standards
Parking
Guest Reviews
Rated

4.6

out of

5

 by

203

reviewers.
Rated

5.0

out of

5.0
 by
SEGriffith
Nice find in London
For the price, I was expecting a mediocre stay in an uncomfortable bed. The room was small, but efficiently laid out and very clean. It was comfortable and quiet. The best part of the stay was the staff. The hotel staff were friendly and attentive. The desk manager was exceptionally helpful. Other than being a bit hard to find initially, I have only a good experience to report. Location to Padding station and the tube was primo. I would stay here again.
October 8, 2014
Rated

4.0

out of

5.0
 by
EJE11
Good location
Stayed for a city break. First time at the Indigo brand. Interesting decor. Staff were professional if a little aloof. Breakfast was good and the room adequate with a good bed. Triple glazing ensured a quiet night even though we were on the roadside.
October 7, 2014
Rated

5.0

out of

5.0
 by
Garlicboy
Stylish and quiet rooms near Paddington Station
Hotel Indigo London-Paddington is less than a 5 minute walk to the station. The rooms are very stylish and the staff were friendly. I've been to many hotels in Europe where the air conditioning seemed like just a fan. The air conditioning here worked great and made my summer stay cool and comfortable. Print out directions in advance since the sign for the hotel is not very noticeable until you're nearby.
October 1, 2014
Rated

5.0

out of

5.0
 by
Trish L
Totally brilliant experience
I stayed at this hotel with my 26year old daughter. From the moment we walked into the hotel we felt comfortable and welcomed. The position of this hotel so close to Paddington station and underground were seconds away. was brilliant. I would definitely recommend this hotel to anyone wanting a clean, comfortable welcoming hotel.
October 1, 2014
Rated

5.0

out of

5.0
 by
Therese 1
Stay at Hotel Indigo Paddington September 2014
Hotel Indigo is in an excellent location, a few minutes from Paddington ststion
October 1, 2014
Rated

5.0

out of

5.0
 by
Therese 1
Stay at Hotel Indigo Paddington September 2014
Hotel Indigo is in an excellent location, a few minutes from Paddington ststion
October 1, 2014
Rated

5.0

out of

5.0
 by
love indigo
Great Staff and hotel ambiance. Location is superb!
A wonderful place to stay in London! If you are looking for a small boutique experience stay at the Indigo at Paddington, London.
September 25, 2014
Rated

5.0

out of

5.0
 by
E1&D1
Great Access to Sites, Incredible Service and Outstanding Value
When you check-in to the Indigo Paddington, you know you have made the right choice. The Front desk staff make you feel welcome, and want to help in any way possible. The rooms are nicely appointed but also include higher end bathroom toiletries. When seeking guidance every individual wants to help. However, I have to specifically point out Mario. he would tirelessly spend time outlining directions, sites, and provide options. He is one of this hotels hidden gems. The hotel is a half a block from the Paddington Tube station allowing for access throughout London. In addition this station is the gateway to the Heathrow Express when unfortunately you have to go home. The hotel is also across the street from the Hop-on and Hop-Off buses which in a large city like London are invaluable, especially for first time visitors. When booking I suggest including the hotel breakfast package in your plans. It is of high quality, plentiful options and is unlimited. This comes with the other two gems: host Fabio and server Bernadette. They would meet us every morning with a smile, offer great service, and be there for whatever you required. As my wife requires a gluten-free diet, they would both assist in every way possible. If you like being taken care of, and seek easy access throughout London, this hotel should be your first choice. Ed & Di
September 24, 2014
Rated

4.0

out of

5.0
 by
Business1970
Good place to stay and very convenient for business commuting
Love the place but the staff are sooo "Italian" that they always seem confused to how to do things. The facility is what its all about so look past the confused looks and enjoy the room and easy access to Paddington and the Central Line on the Tube.
September 15, 2014
Rated

5.0

out of

5.0
 by
Gregory the Small
Great Location, wonderful service
I'd be back in a millisecond. No real negatives at all. The location is splendid, with access to the rail system, underground and Heathrow airport. Albert Hall in 20 minutes!
September 10, 2014
Rated

3.0

out of

5.0
 by
chrisrome
Great hotel but avoid 306
I am a regular here and will continue to use the hotel as it has a great location and excellent staff. Just one gripe on this visit - the room was quite possibly the smallest in London; I know space is at a premium in the city but for a hotel of this standard, the room was unacceptably small. Real pity as, like I said, great team in what is generally a very good hotel.
September 8, 2014
Rated

5.0

out of

5.0
 by
Texas12345
Outstanding Hotel
Everything about Hotel Indigo - Paddington was excellent from the room to every member of the staff. They accommodated every wish.
September 8, 2014
Rated

5.0

out of

5.0
 by
ED1968
Memorable stay
Very friendly and efficient staff. Beautiful room and well appointed but also very small. No room to store your suitcase. However - this is fine for a one night stay. I would definitely stay here again.
September 7, 2014
Rated

5.0

out of

5.0
 by
Peteanne
IHG BOUTIQUE GEM OF A HOTEL
My nephew and I were absolutely delighted by this Hotel. We have travelled a great deal and have not stayed in a better one. From the on-set at reception the staff could not have done more for us. The room décor was superb and spotlessly clean. There was fresh fruit,champagne,bottles of water, chocolate and many other very generous touches afforded to us. All of the Staff we encountered were courteous, polite and very professional. We ate in the Hotel and the food quality was of a very high quality and very well presented. Top marks to the waiting staff and the chef (s). The venue is located in a good position for travelling around our Capital, being very close to Paddington Station and bus stops. Irene and Federika tended to our needs and deserve a mention but everyone we encountered was absolutely fantastic. Very many thanks, we will return.
September 5, 2014
Rated

4.0

out of

5.0
 by
vvishal3130
Good hotel
Good hotel and great staff. Would definitely recommend to others. The best part is it is 1 min walk to the station.
September 3, 2014
Rated

2.0

out of

5.0
 by
Denis41
Not enough room to swing a hamster
Having had a number of great stays at various Indigos, when my wife and I were planning a weekend in London, I was happy to book this hotel. I had not previously stayed at this one, but had stayed multiple times at three others and they had been consistently excellent. Upon arrival, the receptionist interrupted check-in to take a call and wandered over to the far side of the reception and didn't return for several minutes without any acknowledgement or attempt to have one of her colleagues finish the job, which I found quite rude. The reception area itself is a lot smaller than it appears in the photos on the website and was cramped with only two other couples checking in. The hotel has been described as 'cosy', that is one way to put it. The biggest complaint was in regard to our room (404), which is absolutely tiny. Whilst it is advertised as a double room, the bed is not full-sized (4' 6" I would estimate), which is unacceptable, and something I have never encountered anywhere else. Even given the diminutive size of the bed, the room was extremely cramped and we had to choreograph our movements and clothes changing in order to avoid treading on each other. When I borrowed an ironing board, I was only able to put it up on the diagonal immediately behind the door and then manoeuvre iron and shirt with great precision. By my approximate measurement, the room was barely 10' square and contained the bed, two end tables, an armchair, a desk, an office chair, a large TV on the wall and a double wardrobe. Guests with two large suitcases would struggle to find space to put them, The bathroom was a decent size and the room itself might work as a single, but selling it as a double is taking a liberty. We asked a staff member if we could get a bigger room, the answer being yes, but only if we paid an upgrade. Upon checkout, when asked if everything was okay, I said that I was unhappy with the size of the room and the desk clerk said he would have the Manager call me; I'm still waiting. In its defence, the hotel is very convenient for Paddington, the neighbourhood is pleasant and the interior design is good. Other reviewers, who have had normal sized rooms, have clearly had a different experience but I couldn't recommend that anyone should take the chance.
September 1, 2014
Rated

5.0

out of

5.0
Convenience and Comfort
I select the hotel because of its convenience to London Paddington station and I can be assured of receiving good service.
September 1, 2014
Rated

4.0

out of

5.0
 by
Gramps 66
A good looking and accessible hotel with comfortable rooms.
The hotel room was clean and modern, relaxing and comfortable. In my view the bar/dining charges were expensive --but unfortunately that is not unusual in London.
August 31, 2014
Rated

1.0

out of

5.0
 by
Woody54
Disappointed
Stayed at the hotel before and it was great. Second stay was very disappointing, maybe I was just unlucky on this return stay.
August 28, 2014
Rated

5.0

out of

5.0
 by
Framester
Gorgeous Hotel
What a cracking hotel. The room was gorgeous and I slept like a log. I especially loved the ultra-posh Nespresso machine and the small bottles of Prosecco which were a nice touch. The only small flaw was the lack of hot water in the morning - the shower was freezing! The hotel staff apologised profusely and re-started the boilers but all to no avail. I was also promised extra bonus points for my trouble but they never turned up which was a little bit disappointing. IHG - feel free to honour the deal. But it's a wonderful place with fabulous decor and it's only about 100m from Paddington Station. All in all, an excellent stay and I would definitely return.
August 21, 2014
Rated

5.0

out of

5.0
 by
reenie13
comfortable bed and great service
loved the design and comfort of the room and hotel over all. very modern yet very cozy.
August 19, 2014
Rated

5.0

out of

5.0
 by
TakenNickname
Excellent Hotel
I love staying at this location and had an exceptionally good visit on this trip. Front desk staff is really helpful, especially Juan Manuel and Antonio. I really enjoy the small touches and the though put into the room. Great bathroom. And the wifi is excellent. Very convenient to the tube and to Paddington station.
August 18, 2014
Rated

5.0

out of

5.0
 by
MrHanky
Excellent stay
Decided to stay for a night with my girlfriend and this had a good location and looked a bit different too. In all honesty would not have usually booked something as expensive but had a fair amount of IHG points to use. Have to say that I would probably pay the going rate if I was to go back as we found the stay to be excellent. Room was brilliant (king size bed) and spotless. Was told to our surprise that there was complimentary mini bar with small bottle of wine in there but when I checked there was no wine. Reported to reception and within 10 minutes they dropped 2 bottles up to the room so absolutely no complaints (forgot to take name of employee, but thank you anyway whoever you are). Great room, location and very helpful and friendly staff. I would definitely recommend and would definitely stay again. Mark
August 18, 2014
Rated

4.0

out of

5.0
 by
APSLX
Paddington Stay
The hotel was above expectations compared to other hotels stayed at in the area. Really convenient to transport and restaurants
August 18, 2014
Rated

5.0

out of

5.0
 by
SB-4
Friendly and efficient service
Lovely welcome and very helpful staff.and most comfortable stay
August 16, 2014
Rated

5.0

out of

5.0
 by
ChuckInFlorida
Pleasantly surprised!
We did not know what to expect being our first time in London and having heard all of the stories of tiny hotel rooms. This was a pleasant surprise! The room was modern, spacious, and full of amenities. It is a beautiful hotel and a great value. Only 1/2 block to Paddington Station (for Heathrow arrivals and Underground access) and a short walk through Hyde Park to shopping. We will definitely stay again!
August 14, 2014
Rated

5.0

out of

5.0
 by
Jozindo
Just what I would expected
Starting with localization, just great - 2 min walk from main station paddington. Extremely friendly staff - at check-in (fast, sympathetic, professional and attentive). Room was relative small (for king size bed) but comfortable and very clean. The breakfast in hotel was great and also plenty of places too eat around the area if you opted not to have breakfast in.
August 12, 2014
Rated

5.0

out of

5.0
 by
Richard and Piotr
Little Gem
This was my second visit to this hotel and on this occasion I was extremely delighted. (my first visit was awful - being put in an access room in the basement) This visit I had a bright airy room and my elite membership was acknowledged by fruit, sparkling wine and other treats. This was a stayover for a friends birthday and we both had a very enjoyable stay. The little venice canal near the hotel and station is definately worth a visit on a summers day!
August 12, 2014
Rated

5.0

out of

5.0
 by
traveler10856
Cozy, friendly, close to the tube
Great location. Just a few blocks to Paddington station. There are restaurants very close by, along with a few small convenience stores. I was a little hesitate to book based on complaints of street noise from previous reviewers. I'm happy to say that we had a room facing the street, and it was really quiet. You do hear the occasional loud muffler, but you don't hear every car that goes by. The room and bathroom was small - but we loved it. It was fine for 2 people. The bed was comfy, just the pillows were too flat for me. I can't say enough about the staff! Everyone was very helpful. We especially enjoyed talking with Mario (morning greeter by the restaurant) before heading out for the day. He really went above and beyond! He had an answer for everything we asked, from transportation to restaurants, shopping, even the post office!
August 7, 2014
Rated

5.0

out of

5.0
 by
VFRSIDI
Great hotel
We'll worth a stay for Central London. Great room, with lots of creature comforts such as Nespresso machine, free mini bar of soft drinks. Great design and decor throughout the hotel.
August 6, 2014