Skip Navigation
English
|
|
|
|

Sign In

Book online or call: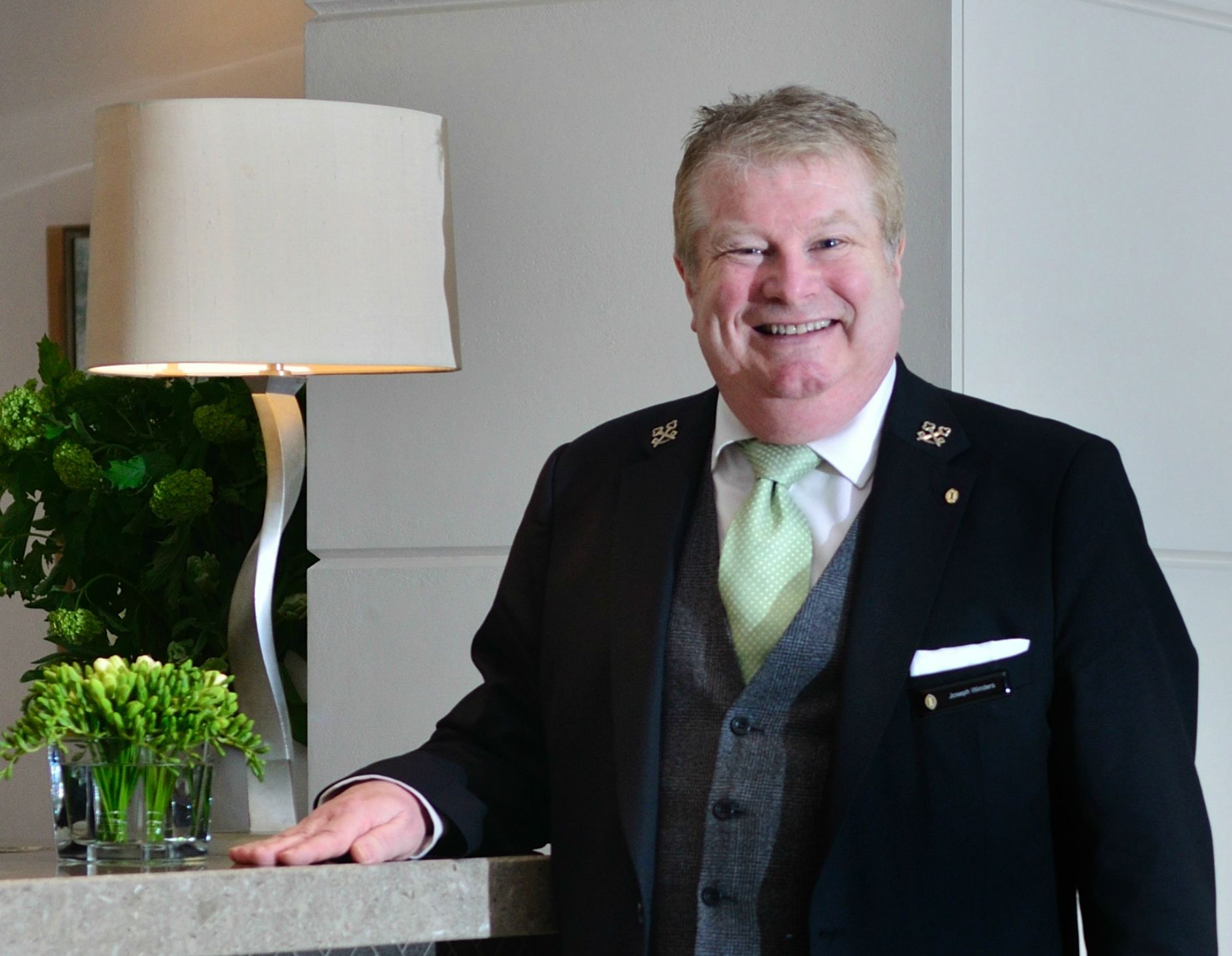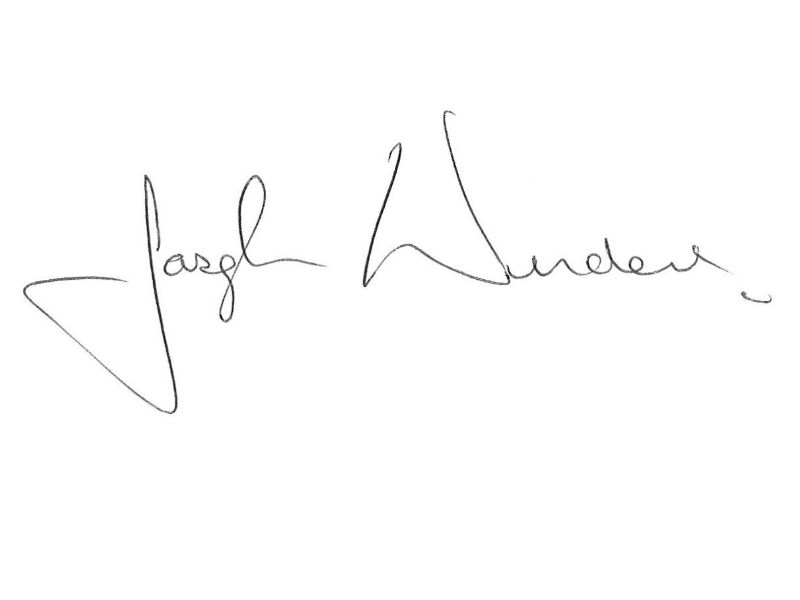 Insider Tips
LOCAL CULTURE
COSMOPOLITAN
London has always attracted all nationalities due to the richness of its culture, the diversity of its society and its vibrant economy. The tolerance of the people living here has helped the city become a melting pot of ethnic groups: currently over 300 different languages are spoken in London. Be aware of the cultures around you and respect their ways.
LONDON HOTEL ON HISTORIC PARK LANE
Steeped in history, this London hotel was once the site of a royal residence. Now the epitome of contemporary elegance, the hotel is located just steps from Hyde Park and in view of Buckingham Palace. Enjoy people watching in our chic lounge or escape to our full-service spa. Savour the menu at Theo Randall's, voted the 'finest Italian in London' or try Cookbook Café offering a fresh, seasonal menu. Bike the Serpentine or stroll the South Bank, from County Hall to Borough Market.
HOTEL HIGHLIGHTS
Restaurant & Lounges

Dining at InterContinental London Park Lane is a real highlight of any stay. From the award-winning Italian cuisine offered up by Theo Randall at h...

Amenities & Services

Spa InterContinental, located on the 1st floor, features state-of-the-art facilities and an expert team of therapists, the luxurious spa offers inn...

SPECIAL PACKAGES

There's always something special happening at an InterContinental hotel. Whether you are looking for a fun-filled getaway or a place to host your n...
London Park Lane
One Hamilton Place
London , W1J 7QY
United Kingdom
Front Desk +44-207-4093131
Languages spoken by staff
Arabic, Czech, German, Greek, English, Spanish, French, Italian, Japanese, Dutch , Polish, Portuguese, Romanian, Russian, Turkish, Chinese
Pet Policy
Assistance dogs welcome.
CHECK-IN

3:00 PM

CHECK-OUT

12:00 PM

Late Check out Available
Accessibility
Service animals allowed
8 Room(s) with Accessibility Standards
Parking
Guest Reviews
Rated

4.6

out of

5

 by

157

reviewers.
Rated

5.0

out of

5.0
 by
jim1005
Ideal London base
The hotel is in an excellent location, right near Paddington station, making it an excellent choice when coming from Heathrow (on the Express train). The room was quiet and comfortable, with nice complementary amenities, such as a Nespresso machine. An ideal place to get over jet lag and explore London on foot or by public transport. Lots of restaurants and cafes right by the hotel, although the hotel's London Brasserie is very decent itself.
July 6, 2014
Rated

5.0

out of

5.0
 by
RobynH
Staff very impressive
It's expensive, even for London, but I think worth it. Wonderfully placed for Paddington and with really good quality staff. Really enjoyed my stay.
July 5, 2014
Rated

4.0

out of

5.0
 by
Occasional londoner
Great location, with that extra feeling of luxury
The Indigo London Paddington experience starts with an excellent location just opposite Paddington station, convenient for Heathrow connections, several tube lines and Hyde Park. The hotel itself is rather small, but uses this to create a cosy atmosphere, where you feel seen and cared for by the staff. The rooms are not huge, but everything is of good quality and one notch above the usual; lots of comfortable pillows in the bed, personalized welcome kit when you arrive, magazines, tea tray, espresso machine and so on show that the hotel tries a little bit harder. The breakfast buffet is small but high quality, and is good value compared to other hotels. Room rates are rather high, but if you book early they will still be good value for a stay with that little extra. The only drawback - especially in summers - is that the air conditioning is exceptionally loud. If you are sensitive to noise, either prepare to be hot or wear earplugs.
July 2, 2014
Rated

5.0

out of

5.0
 by
jandc16
Over the years, this hotel has got even better!
Our recent stay at the Hotel Indigo has been delightful and we greatly appreciated the hand-written card which welcomed us as return visitors to the hotel. The staff are excellent and looking forward to staying again in the future.
July 2, 2014
Rated

5.0

out of

5.0
 by
TakenNickname
A great place to stay
I frequently stay at this hotel - usually heading out to Heathrow early the next morning. It a great place and the little touches that are put into the hotel are much appreciated. (Love the Rosemary Mint Shampoo!!) My latest visit was a little odd. I normally reserve an Executive Queen room which is plenty comfortable for me. This time, the website was offering me an Executive King room - and listed some additional amenities, including wine in the mini-bar and free movies. When I went up to my room, I was surprised to see it was the same type of room I always get!! Same size, shape, bed, and everything! I had a quick word with the guy at the front desk who was very friendly. He tried to explain that I was in a "Kinq Room with a European Queen bed" - didn't really make sense to me. He offered to get me a new room, but I'd have to go get my stuff and then wait an additional hour. He was really apologetic and offered some points (I think) to make me feel better. To be fair, I did tell him I didn't want to move and I'd stay in the "regular" room. But I do feel like I paid for something I didn't really get. This won't change my mind about going back, as I do like it here.
July 1, 2014
Rated

5.0

out of

5.0
 by
Jones72
Great hotel except bad experience with breakfast
Hotel is great, room is great, and only bad experience occurred with customer service during breakfast and what I was charged.
June 25, 2014
Rated

5.0

out of

5.0
 by
PE On The Road
I keep coming back to this gem near Paddington
Hotel Indigo near Paddington is one of my favorite London hotels. The satisfying quality of my stay is always the same, and I have stayed here many times since it opened. It is a quick easy walk from Paddington, plenty of food options in the neighborhood plus a good on-site restaurant. Rooms are quiet and clean, the neighborhood feels safe and the staff are helpful. I expect to come again and again...
June 24, 2014
Rated

3.0

out of

5.0
 by
NickJ2014
One thing missing
Great hotel, stay there a lot on business. Someone's put a lot of effort in to it. The one thing that lets the place down is the quAlity of the irons (cheap/ineffective) and ironing boards (just need some covers as simply useless as they are). So just a little more investment and attention to detail and it will be great.
June 22, 2014
Rated

5.0

out of

5.0
 by
lola es
comfortable bed and great food!
i did not expect a delightfully restful get-away at Hotel Indigo as my stay was unplanned. the private garden patio, the bedroom ambience with the beddings so fluffy and sweet-smelling - i felt like i was in cloud 9! what a retreat for the travel-weary!
June 19, 2014
Rated

5.0

out of

5.0
 by
AnnieD14
Great location and excellent hotel
What a little gem - I highly recommend this hotel. I couldn't find any issues from the staff to the room and food served. All were excellent. A very big thank you to the staff for making me feel so special for my birthday weekend.
June 19, 2014
Rated

4.0

out of

5.0
 by
ireenish
An apple a day...
Overall, I really enjoyed my stay at this location. My reservation was for 7 days, and I was traveling for business. My stay started off a bit rough, and what I felt to be a grossly disappointing experience for an Indigo hotel property, but after the initial issues were resolved, and I was moved to a different room, my stay was very pleasant. The hotel staff was friendly and courteous and the amenities (toiletries, complementary mini fridge beverages, espresso/coffee/tea selection and apples, and free wi-fi) were lovely! The beds were extremely comfortable as well! In the area, I think this is a great hotel in terms of value and proximity... however, I do think the experience will vary greatly based on what room you're assigned. Had I stayed in the same room all seven days, I think my review would have been very different.
June 18, 2014
Rated

5.0

out of

5.0
 by
MattAU822
Great location
I stayed because of the proximity to Paddington Station. It couldn't have been an easier journey to/from the train to the hotel.
June 13, 2014
Rated

5.0

out of

5.0
 by
BergenNorway
Very good hotel!
Nice staff, very helpful and polite. Cleaning was good. A very good place to live while staying in London. Sentral location.
June 11, 2014
Rated

4.0

out of

5.0
 by
WEST COUNTRY TRAVELLER
STAFF
The staff at Hotel Indigo were all very polite receptive and efficient. I had a good welcome at front desk which was fast and efficient and my check out was also well handled and fast.
June 11, 2014
Rated

5.0

out of

5.0
 by
Travelling golfing Scot
Short Stay in London
Refreshing design. Room small but what you expect and no problems with functionality. Very quiet - wow -London and very quiet what more can you say. Bathroom and facilities were great. but slipped on the wet floor in the shower........no grab rails to hang onto. Did not fall but nearly did. Might consider looking at this. Overall, great stay, great staff, very helpful and good value for money. Have already recommended it to other visitors from NZ.
June 11, 2014
Rated

5.0

out of

5.0
 by
travel_4_life
Tolles Zimmer - top Personal
Das Personal ist sehr zuvorkommend und der Gast ist hier König. Die Zimmer sind super ausgestattet. So gibt es in der Minibar freie Softgetränke und es wartet ein kleiner Snack in Form von Chips
June 10, 2014
Rated

5.0

out of

5.0
 by
Jassi
Good service
Said in statements earlier. Thank you very much for a lovely and homely experience.
June 10, 2014
Rated

5.0

out of

5.0
 by
bejjtj
Great Location and very comfortable bed
We had a great stay at the Indigo, the staff were friendly and food was fresh and appertising. The location at Paddington was excellent with many choices for eating and drinking. A short stroll to Paddington Station and the underground gave us quick access to the CBD for the theatre and shopping. Only a couple of streets walk to Hyde park for a relaxing stroll to the Palace.
June 10, 2014
Rated

5.0

out of

5.0
 by
Mimi Travels
Loved It!
Great location, staff, room was charming! Free internet, magazines and minibar ... loved the Indigo ... will be looking for this brand. Shower was great with lots of hot water, fluffy towels. Comfy bed and huge flat screen TV. This area was great to stay in - little store next door and lots of restaurants just steps away!
June 9, 2014
Rated

5.0

out of

5.0
 by
synergyis
Hotel Indigo Paddington
Last minute booking due to delayed Eurostar. A pleasant surprise, nice contemporary rooms, great bathroom and shower. Very good room service menu at a reasonable price. Staff very friendly and helpful.
June 9, 2014
Rated

2.0

out of

5.0
 by
Simony
A little room!
Stayed a few weeks ago and went back as last trio was goodThe room had everything you need for a stay including complimentary non alcoholic drinks in the mini fridge The trouble is the room is tiny , possibly the smallest room I have ever had in 25 years of business travel What made it worse is you cannot open the window in room 306 as the hotel restaurant chimney is right outside so you get steak, fish smells all evening I like the hotel and it is refreshing in what it tries to do but this is not good enough and the room I stayed in is really just a single . Good breakfasts
June 8, 2014
Rated

5.0

out of

5.0
 by
Matt-NYC
Matt-NYC
It is always a pleasure to stay at this hotel. The staff is always friendly and willing to assist. Rooms are very comfortable. Great location very close to the Paddington Express and tube.
June 6, 2014
Rated

5.0

out of

5.0
 by
Davemadw
Modern smart hotel
Excellent hotel in Paddington with extremely friendly staff
June 4, 2014
Rated

4.0

out of

5.0
 by
lexington10017
friendly, nice design and comfortable bed
I can recommend to stay in the Indigo Paddington Hotel. Staff was very friendly and helpful as I asked to change the room which I was given initially.
June 4, 2014
Rated

5.0

out of

5.0
 by
Jokid
Great Hotel and Location / near perfect.
Great little hotel just a few minutes walk from Paddington Station. Clean and comfortable with good dining options, room size average for London (small in comparison with Australian standards) bed was really comfortable (pillows average) Hotel decor is trendy and up to date. Staff are fabulous, good balance between friendliness and professionalism. We were even offered help to walk our luggage to the train station. I have never been offered a service like that anywhere in the world. Overall an excellent hotel I would highly recommend the Hotel to friends and workmates alike.
June 3, 2014
Rated

5.0

out of

5.0
 by
WooFat
very pleasant stay with attention to detail
Location is close to public transport. Really an excellent place to stay
May 15, 2014
Rated

5.0

out of

5.0
 by
Lizbeth23
Made our stay SO special!
Celebrating a birthday, we were made to feel SO special! Greeted at Reception with a great welcome and multiple 'add-ons' to our stay - as VIPs. Room was amazing with our preferences granted. The Hotel and restaurant were spotless, staff were 'professional' but personable - more than one member of staff showed great appreciation in return for our compliments during our stay; very humbling. Do some guests not expect to say 'thank you' anymore? Usually craving 'variation' when up in London I can say with great conviction that I WILL stay here again. This hotel deserves a 'second looking at' - or a first one, if you've never been there. Great hotel in a great locality!
May 11, 2014
Rated

5.0

out of

5.0
 by
JAA4
Modern, comfortable, ideal location
Just steps from Paddington station and the tube, the hotel is in a prime location for anyone visiting London for business or pleasure. The lobby is bright and modern, and staff very welcoming and helpful. Our room overlooked Norfolk square gardens, was impeccably clean and comfortable, and a good size (for London). The decor in the room and well planned storage add to the spacious feel. There is a lovely terrace perfect for relaxing outdoors, without being on the street front. This hotel has a boutique feel, without the high end prices. Highly recommend this property, and look forward to booking again on a future visit to London.
May 9, 2014
Rated

4.0

out of

5.0
 by
Pakako
Lovely stay
My room was on basement. It was quite noisy,because a lot of sound was made from the public area on the ground floor.besides it,it was a wonderful stay. The receptionists were very friendly and delt with the order correctly.
May 9, 2014
Rated

5.0

out of

5.0
 by
E8oren
Great stay, best location
Generally I love the indigo hotel anywhere, But in this one I really enjoyed the location: In/close to notting hill a beautiful and quiet neibourhood. 50 meters from paddington train station (express to airport). 100 meter from paddington under ground. 3 min walk from the center of Hyde park. 10 min walk from oxford street. Beatiful hotel, young, helpful and nice stuff. For me it was just perfect ;)
April 1, 2014