Skip Navigation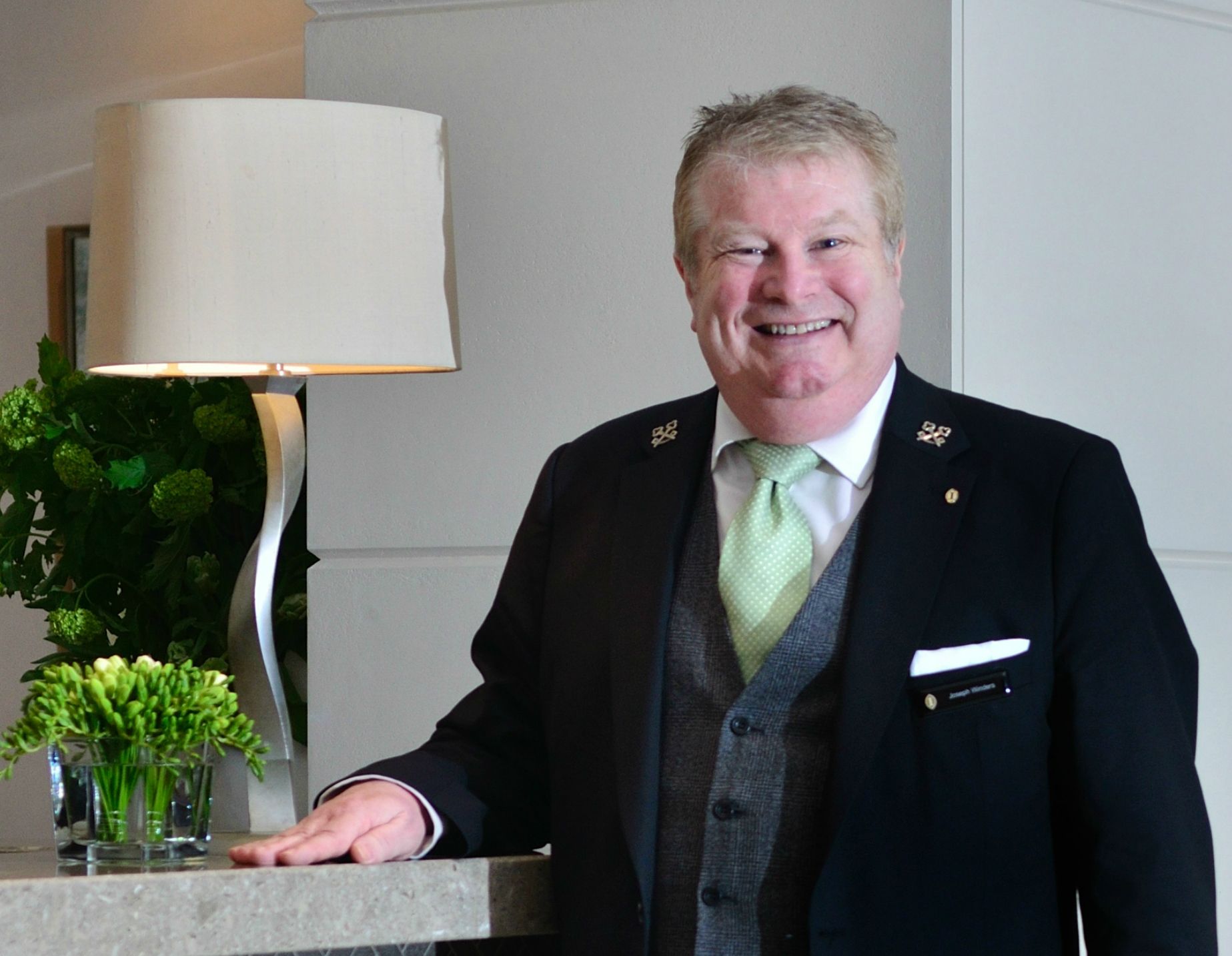 Insider Tips
LOCAL CULTURE
COSMOPOLITAN
London has always attracted all nationalities due to the richness of its culture, the diversity of its society and its vibrant economy. The tolerance of the people living here has helped the city become a melting pot of ethnic groups: currently over 300 different languages are spoken in London. Be aware of the cultures around you and respect their ways.
LONDON HOTEL ON HISTORIC PARK LANE
Steeped in history, this London hotel was once the site of a royal residence. Now the epitome of contemporary elegance, the hotel is located just steps from Hyde Park and in view of Buckingham Palace. Enjoy people watching in our chic lounge or escape to our full-service spa. Savour the menu at Theo Randall's, voted the 'finest Italian in London' or try Cookbook Café offering a fresh, seasonal menu. Bike the Serpentine or stroll the South Bank, from County Hall to Borough Market.
HOTEL HIGHLIGHTS
Restaurant & Lounges

Dining at InterContinental London Park Lane is a real highlight of any stay. From the award-winning Italian cuisine offered up by Theo Randall at h...

Amenities & Services

Spa InterContinental, located on the 1st floor, features state-of-the-art facilities and an expert team of therapists, the luxurious spa offers inn...

SPECIAL PACKAGES

There's always something special happening at an InterContinental hotel. Whether you are looking for a fun-filled getaway or a place to host your n...
InterContinental London Park Lane
One Hamilton Place

London

,

W1J 7QY

United Kingdom

Front Desk

+44-207-4093131
Languages spoken by staff
Arabic, Czech, German, Greek, English, Spanish, French, Italian, Japanese, Dutch , Polish, Portuguese, Romanian, Russian, Turkish, Chinese
Pet Policy
Assistance dogs welcome.
CHECK-IN

3:00 PM

CHECK-OUT

12:00 PM

Late Check out Available
Accessibility
Service animals allowed
8 Room(s) with Accessibility Standards
Parking
Guest Reviews
Rated

4.6

out of

5

 by

242

reviewers.
Rated

5.0

out of

5.0
 by
Timbing
Lovely boutique hotel in excellent location
if you arrive or depart by Heathrow Express, the Indigo is the place to stay at 2 walking minutes from Paddington Station. Rooms are small but comfortable, the design is fresh and the staff friendly and helpful. Request a room overlooking lovely Norfolk Square; it may be a few pounds more, but absolutely worth it.
December 8, 2014
Rated

4.0

out of

5.0
 by
richard 1234
great hotel
very comfortable individual hotel close to Paddington
December 8, 2014
Rated

5.0

out of

5.0
 by
DallasChris
Great location
ideal mid-size hotel in the heart of Paddington neighborhood. Convenient to everything with well appointed rooms and wonderful staff.
December 5, 2014
Rated

5.0

out of

5.0
 by
general counsel
Good choice
2 minutes from Paddington and Heathrow Express, lots of local restaurants in the street, very near Paddington underground station, Refreshing and quiet room, fruit, drinks and internett available in the room. Beautiful breakfast buffet, coffe in room was good, if I should want one thing to improve it must be the coffee quality for breakfast.
December 3, 2014
Rated

3.0

out of

5.0
 by
Kx1pa3
Too noisy !
I've stayed a few days in this very well located hotel (less than 100m from Paddington station with al sorts of restaurants & pub close by) but it has a major flaw : the noise ! Rooms are not correctly isolated from the street and doing so being woke up at 3am because of some drunk people passing by... Even within the hotel rooms are not that well isolated from interiors and other rooms. They have to improve this... Otherwise the hotel is perfectly functional and spotless, the breakfast is a really good with a lot of choices. If you want to stay in this hotel, demand to have a room not located street side !
December 3, 2014
Rated

4.0

out of

5.0
 by
axbrown
paddington hotel to use
good location, great rooms,even with a little terrace, . efficient and attentive staff, but limited tv channels and a very cold bathroom marred overall expereince.
December 1, 2014
Rated

3.0

out of

5.0
 by
Bobbie JRT
Comfortable bed and good service.
Handy to be near Paddington, good range of restaurants around the hotel
December 1, 2014
Rated

5.0

out of

5.0
 by
Homezee
An excellent choice!
We received a warm welcome upon arrival at this wonderful boutique hotel. Located close to Paddington Station, it was an ideal base for a weekend break. All staff were very friendly and efficient and the hotel very comfortable and clean, both a credit to the IHG brand.
November 28, 2014
Rated

5.0

out of

5.0
 by
Abel18
Excellent stay in London
We had a wonderful stay at the Hotel Indigo - Paddington. I knew we were off to a great start as we approached the front desk and were welcome by a great big smile. The front desk staff were excellent, so very friendly, polite and charming. Nothing was too much trouble, and they made us feel very comfortable and relaxed for the whole stay. The room itself was great, loved the contemporary decor, and was very comfortable. Location was good too, ideal for hopping on the tube and exploring the city. We had a very reasonably priced lunch at the hotel with an excellent bottle of wine. Breakfast was pretty busy, but the full English served was superb. I'd definitely go back to the Indigo in Paddington.
November 26, 2014
Rated

5.0

out of

5.0
 by
LFTW
Good, consistent offering
Always worth checking-in if you need a hotel near Paddington.
November 26, 2014
Rated

5.0

out of

5.0
 by
HLARK
Perfect location and impeccable room
The room is not big but good size to accommodate two persons. It has complimentary drinks and a welcome fruit plate. The hotel is within 3 mins walking distance from Paddington Station and is marked on the map surrounding the train station.
November 24, 2014
Rated

5.0

out of

5.0
 by
Rochel
Fantastic Hotel - A Gem
The Indigo Paddington is a MUST. We can describe it as a "hidden treasure." You will love it! We will definitely stay here again and again. The attention to detail was wonderful, the room was beautiful, the location of the hotel is perfect, a one minute walk to the Paddington Tube Station. The bathrooms are spacious with beautiful soaps, shampoos and lotions and if I may say, the toilet paper is high quality. We enjoyed the complimentary beverages in the refrigerator, and the best part is that the hotel filled the refrigerator after each day. All in all, this hotel is a gem and in a perfect location for business or pleasure. We loved it!
November 24, 2014
Rated

5.0

out of

5.0
 by
daj61
Overall great hotel with convenient location
We had a wonderful first visit to London thanks to Hotel Indigo-Paddington. We started each day with a fantastic hot breakfast served by the best staff, and went on to Paddington station across the street to see all of London. Our room was so comfortable and quiet and the staff were so helpful, courteous, and responsive to our every need. We will definitely come back!
November 22, 2014
Rated

2.0

out of

5.0
 by
Tony89
位置便利,服务一般
离地铁站很近,酒店硬件设施不错,但周围环境比较乱,而且前台服务态度不是很好。并且最重要的是,作为白金卡会员,没有房间升级,而且竟然被安排到了一个噪音极大的房间里,房间外面就是大排风扇,晚上一直嗡嗡响,严重影响睡眠。
November 20, 2014
Rated

5.0

out of

5.0
 by
Easyrider39
Fantastic Food
This hotel is very unusual in design and presentation but that makes a refreshing change. Very convenient location for the underground, local bars and restaurants all within two minutes walk. Probably the best hotel breakfast I have eaten in the last couple of years.
November 20, 2014
Rated

3.0

out of

5.0
 by
TriBoy50
location is redeeming feature
First time in an Indigo hotel. I accept London hotels are small but this room was wholly impractical. I was there for one night with my wife. With little or no storage, no where to put scatter cushions, no where to put bathroom toiletries, only one bin in bathroom (none in room), chair couldn't be used to watch TV due to layout, phone flashed all night so had to put a towel over it so i could have darkness, trying to use kettel etc was difficult due to cramped space - shall i go on. yes its walking distance to Paddington which was good but afraid that is all i can recomend. Even staff werent that good. seems at reception they had more important thinsg to do than se eto customers. Good concept for a hotel but poorly executed.
November 18, 2014
Rated

5.0

out of

5.0
 by
Charlie31
HOTEL INDIGO - DESIGN DELIGHT
This hotel is contemporary, clean and inspiring in it's design. The staff will attend to your every need with a smile and the room excell in the area of luxury. The waterfall showers relax you after a busy day in the city. Central and near to the tube, access is simple. The food is of good quality.
November 18, 2014
Rated

4.0

out of

5.0
 by
987654321
Hotel excellent - restaurant appalling
The hotel and staff were excellent, but the experience was let down by the restaurant. The restaurant enticed us in for evening meal on the basis of the menu displayed outside, only find the menu was out of date and the items we wanted were not available. How do you have last years menu still on display ? The restaurant service was appalling, slow, and dirty plates left on the tables. the couple opposite us sat with their dirty plates left in front of them for over an hour ! I would return to the hotel, but not the restaursnt.
November 16, 2014
Rated

5.0

out of

5.0
 by
John and Cathy
Great service and wonderful room
Could not fault the staff, always smiling and very helpful, especially Bernadette in the restaurant. Room was lovely and very quiet, only minus was the hard mattress, but you can't have everything!! The location was fantastic,everything we could want on our doorstep. Will definitely be back.
November 13, 2014
Rated

4.0

out of

5.0
 by
ParisCat
Short break
Handy for Paddington. Very quiet especially considering the location
November 11, 2014
Rated

5.0

out of

5.0
 by
Tibbsatl
Love this Hotel
We have stayed at this Hotel several times over the past few years. I cannot say enough good things about the staff. They are very friendly and helpful. The rooms are comfortable. I would highly recommend this hotel to anyone looking for something different. It is a short walk to Paddington Station which makes getting around London and to and of the airport a breeze.
November 10, 2014
Rated

5.0

out of

5.0
 by
MooseRocket
Comfortable and Stylish
Nice guest room, friendly staff, centrally located for an over night to make my morning train from Paddington.
November 9, 2014
Rated

5.0

out of

5.0
 by
Jillevelhn
Comfortable and clean. Extremely good housekeeping with nice touches in room.
Eye to detail is nice. Hotel service and housekeeping are above average. The restaurant is fine for breakfast but lunch and dinner are disappointing. Service is great food is not so great for lunch and dinmer.
November 6, 2014
Rated

4.0

out of

5.0
 by
jjohan
convenient location, tiny room
Great location near Paddington station; friendly staff, good service; surprised breakfast not included; very small room, very difficult to use desk area, or access closet
November 5, 2014
Rated

5.0

out of

5.0
 by
MaggieC7
Nice Hotel, Great Convenience
The hotel room, while not large, was well laid out with tasteful, modern decor and nice extra touches like an espresso machine and free water and juice in the mini-bar. The bed was very comfortable and the room had a nice tree-lined, neighborhood view. The shower was roomy with a nice rainfall shower head and giant towels. Wifi was fast and reliable. Very convenient to Paddington Station, the Heathrow Express train and the underground. The neighborhood includes many small restaurants and pubs and is very close to Hyde Park and Kensington. In my experience, you tend to pay a lot for relatively small rooms in London, but this one had some personality and was very comfortable.
November 5, 2014
Rated

5.0

out of

5.0
 by
Joe and Gail
Top of the line hotel
Our stay began on a high note when we were checked in by a very efficient front desk staff. For the entire 5 day stay we were treated like friends not just customers. Amaya always had a friendly smile, pleasant conversation and helpful information for getting around the area. The room was very clean and well appointed. There was some excessive street noise a couple of nights but it was Halloween so that is to be expected. The only downside was the restaurant. The food was good but service was very slow. It took longer to get the bill than it did to eat. But there are many excellent places to eat nearby so it wasn't a problem. We highly recommend Hotel Indigo and will definitely stay here again on our next trip to London.
November 4, 2014
Rated

5.0

out of

5.0
 by
Hasegawa98
Services
I will like to appoint that Ms. Amaya Hotel Indigo staff too care that my stay be as please as possible. She attend with professionaliss and accuracy.
November 4, 2014
Rated

4.0

out of

5.0
 by
Schumann
Great place, just needs...
Have stayed in a few Hotel Indigos and really enjoy them. Paddington is no exception, great style, comfort and location for Paddington and onto Oxford St is ideal. My only comments would be: - the WiFi didn't seem strong enough, YouTube kept on buffering - the hot water in the shower and basin could have been hotter - and why don't the reception staff ask you how your stay was when checking out, otherwise I would have told them this then. Thanks
November 3, 2014
Rated

5.0

out of

5.0
 by
Runner girl
Gem of a hotel at great value
My husband and I stayed for just one night at Hotel Indigo Paddington. Although we didn't spend much time in the hotel as we had a whole day event that kept us out in the city, we were able to use early check in to deal with our luggage, we ate with our friends at the end of our day in the hotel brasserie, and we had a very comfortable night's sleep. There was only one person on the desk whenever we stopped there. This could cause a slight delay in getting assistance from the staff but once you had their attention they were wonderful. We would definitely stay here again when in London. It is minutes to Paddington station and just a few blocks from Hyde Park and Kensington Garden for our running needs. Decor is lovely.
November 3, 2014
Rated

4.0

out of

5.0
 by
ProfEd
surprisingly tiny room
The location is excellent, especially for those arriving at Paddington on the Heathrow Express or traveling to and from Paddington on the Underground. I had booked a superior double, but with single occupancy, so the price seemed fair for a London hotel. My room was clean and contemporary, but absolutely tiny. If I'd been traveling with my partner, she would have thrown a fit. I had stayed two years ago at the Indigo in Glasgow, where my room was much larger and the facilities were more generous. I'm returning to London in March and staying at a different hotel; I'm looking forward to the opportunity to compare.
October 29, 2014