Skip Navigation
English
|
|
|
|

Sign In

Book online or call: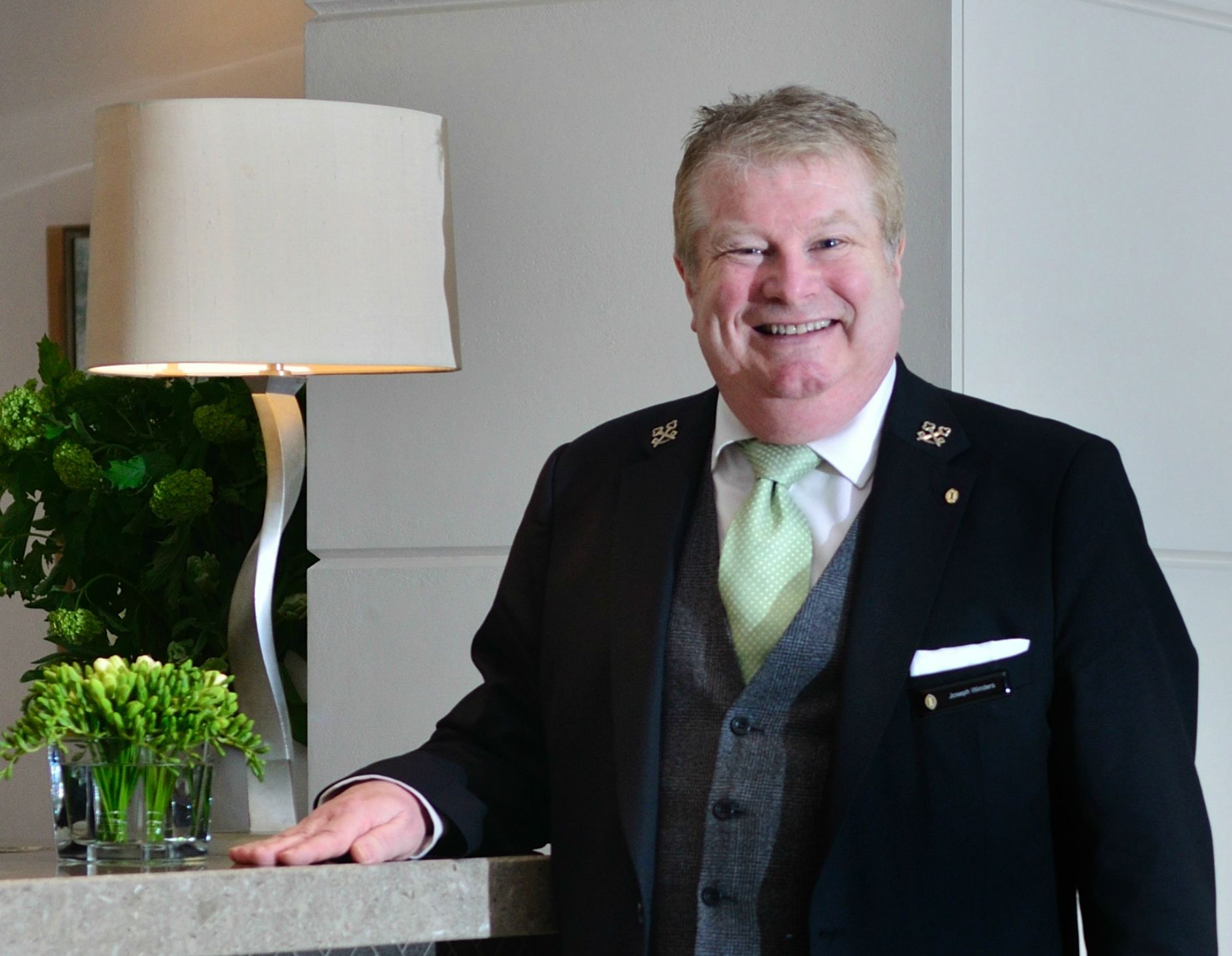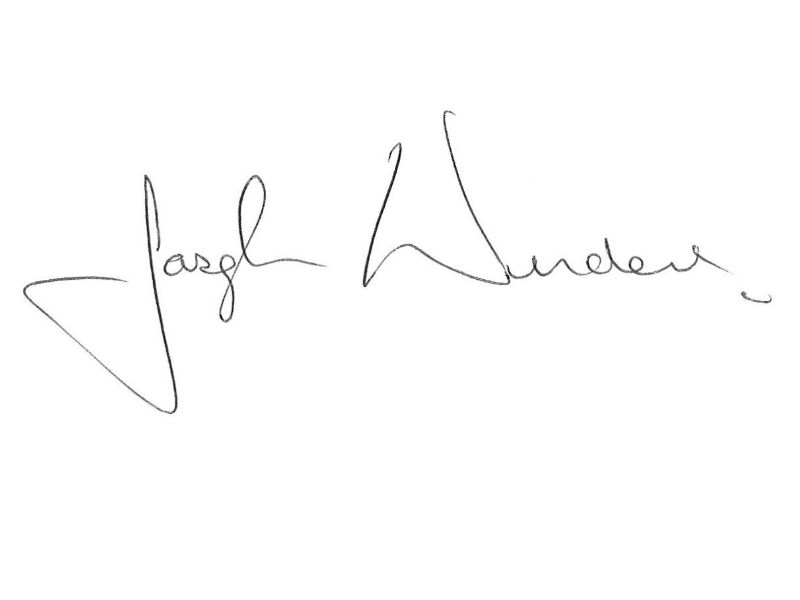 Insider Tips
LOCAL CULTURE
COSMOPOLITAN
London has always attracted all nationalities due to the richness of its culture, the diversity of its society and its vibrant economy. The tolerance of the people living here has helped the city become a melting pot of ethnic groups: currently over 300 different languages are spoken in London. Be aware of the cultures around you and respect their ways.
LONDON HOTEL ON HISTORIC PARK LANE
Steeped in history, this London hotel was once the site of a royal residence. Now the epitome of contemporary elegance, the hotel is located just steps from Hyde Park and in view of Buckingham Palace. Enjoy people watching in our chic lounge or escape to our full-service spa. Savour the menu at Theo Randall's, voted the 'finest Italian in London' or try Cookbook Café offering a fresh, seasonal menu. Bike the Serpentine or stroll the South Bank, from County Hall to Borough Market.
HOTEL HIGHLIGHTS
Restaurant & Lounges

Dining at InterContinental London Park Lane is a real highlight of any stay. From the award-winning Italian cuisine offered up by Theo Randall at h...

Amenities & Services

Spa InterContinental, located on the 1st floor, features state-of-the-art facilities and an expert team of therapists, the luxurious spa offers inn...

SPECIAL PACKAGES

There's always something special happening at an InterContinental hotel. Whether you are looking for a fun-filled getaway or a place to host your n...
London Park Lane
One Hamilton Place
London , W1J 7QY
United Kingdom
Front Desk +44-207-4093131
Languages spoken by staff
Arabic, Czech, German, Greek, English, Spanish, French, Italian, Japanese, Dutch , Polish, Portuguese, Romanian, Russian, Turkish, Chinese
Pet Policy
Assistance dogs welcome.
CHECK-IN

3:00 PM

CHECK-OUT

12:00 PM

Late Check out Available
Accessibility
Service animals allowed
8 Room(s) with Accessibility Standards
Parking
Guest Reviews
Rated

4.5

out of

5

 by

522

reviewers.
Rated

4.0

out of

5.0
 by
CP30
Friendly hotel,an elegant room, and in a quiet location
The room was stylish, the bed was nice, food and service good and a good weekend value.
August 21, 2014
Rated

5.0

out of

5.0
 by
StevieB66
Great Hotel and Great Staff
Fantastic hotel in a great location close to museums, all staff were friendly, polite and attentive to our needs. Sebastien and the bar staff are a great bunch. Some traffic noise in rooms at front of hotel. Very comfortable beds. Great garden at rear of hotel, perfect for relaxing on an evening after a busy day. Highly recommended, will definitely stay again.
August 19, 2014
Rated

5.0

out of

5.0
 by
PandSinKSA
A great Stay in a Lovely Hotel
On a recent trip to London my family and I stayed in the Crowne Plaza London Kensington for the first time. What a wonderful Hotel. There are many pluses about this hotel, from the location – which is simply perfect - to the charming and very inviting back garden area. We had three, two level suites, and found each to be completely well done and satisfying in all ways. The rooms are large, and very comfortable with nice modern furnishings. The windows are huge, letting in plenty of natural light, yet no street noise at all. It was remarkable how very quiet the rooms were on such a busy street. We also very much enjoyed our dinner at the hotel's restaurant – Umami. The food was delicious and the wait staff charming. The Club Lounge was very nice, and although small, it was equipped with everything we needed. The food service was very good, and the staff of the Club Lounge was excellent. What nice people. And that is true of the entire hotel staff. They were all kind, hardworking, and genuinely nice people who cared about making our stay perfect. Two areas stood out as exceptional. First was the Guest Services and Guest Relations Team. They all worked overtime to make our stay lovely. Niha deserves a special thank you for being so very kind to us all. And second, this hotel has one of the best Housekeeping Teams I have ever experienced. Our rooms were not just clean. They were spotlessly fresh and lovely. Everyday! And whenever we had a request for Housekeeping, they were at our door in just a few minutes to help us, and always with a great smile too. I cannot recommend this hotel highly enough. As a base for a nice stay in London it has it all. I am sure that our next time in London, we will once again stay at the Crowne Plaza London Kensington. Thank you to all of you there who made our time so enjoyable.
August 19, 2014
Rated

5.0

out of

5.0
 by
Broken Arrow
Just great
Excellent , comfortable hotel, very friendly, helpful staff. Nice bar and restaurant and very accessible to tube at Gloucester Road. Stayed here in Aug 2014 for a "big" birthday and had a great time.
August 18, 2014
Rated

5.0

out of

5.0
 by
Ruth27
Nice rooms, good service
We enjoyed our stay. Room excellent, staff helpful and courteous. Sorry only for one night. Great location.
August 17, 2014
Rated

4.0

out of

5.0
 by
Giampi&Chiara
Beautiful stay
We stayed three nights with two children six and four years old. The room was excellent, with confortable and large beds, and without any kind of noise. Breakfast was really complete and good even for "continental" guests like us. All the staff was kind and solved any little problem, helping us even with "tourist informations". Hope to be back soon in charming London in this hotel.
August 17, 2014
Rated

5.0

out of

5.0
 by
Mycyip
Conveniently located and impressive staff
We travelled in a group of eight. We were particularly impressed by your concierge, especially George, if I didn't get his name wrong. He has been very helpful and sorted out a number of our queries! When we left our guided tour in the White Melia House, we found the room much bigger and we were pleased with the free supply of wifi which helped us in planning our visits for our stay. The location is fantastic with its proximity to the underground and the beautiful scenery along the street.
August 16, 2014
Rated

5.0

out of

5.0
 by
MarkE1950
Great Staff. We will be back soon!
We booked the Crown Plaza online and took the train from Heathrow. When we tried to check in, they couldn't find our reservation. It appears that we booked "Kensington" and we went to "Downtown/City". My bad. Anyways, they were very helpful, called Kensington to confirm we had a reservation and gave us good directions. A half hour later we were at the Crown Plaza Kensington. The receptionist, I think her name was Ismahan(sp?) was almost apologetic that we went to the wrong hotel. She upgraded us to a Club Room and asked that we return at 3 PM as no rooms were available yet. We had some lunch and walked around a bit, returning promptly at three as we really needed some sleep before we went out. The room still wasn't available; no problem. She walked us to the bar and ordered us a drink on the house. Our room was available a half hour later and it was lovely, with a nice garden view. With service like that, why would we ever frequent another hotel? We loved the location, we could walk to Harrod's and the Museums, Gloucester Tube Station was almost across the street and there were a dozen great restaurants within a quarter mile. It's all about the staff and the woman at the reception desk made us feel "at home".
August 14, 2014
Rated

4.0

out of

5.0
 by
Ponette
Comfort in excellent location
Room is clean, spacious and have comfortable beds. The hotel offers excellent product amenities including a small kit for helping to sleep/relax! Breakfast offers the usual items needed nice welcoming smiles and excellent caring service from the staff which contributes to having a good start of the day! Location is excellent whether for access to centre of London by tube or by car, close to Museums and supermarket and chemist close by.
August 14, 2014
Rated

5.0

out of

5.0
 by
Poseidon1
Great hotel with friendly and accommodating staff
I booked a 2 double bed room for my parents and they were very happy with the room and quality of sleep they had. The hotel is conveniently located opposite Gloucester Road Station and has plenty of options for food if you know what you want to eat. The hotel exterior, however, was slightly ruined by the scaffolding set-up for the ongoing renovation work.
August 13, 2014
Rated

5.0

out of

5.0
 by
USA Lady
Absolutely brilliant
From the moment we arrived every consideration as a platinum Elite was bestowed upon our reservation. I found the room large for British standards, the house keeping staff excellent, and the front desk and concierge staff wonderful. The club lounge was perfect for breakfast, snacks, evening food and drinks. A day was always started off brilliantly. I will definitely recommend the Crosn a Plaza Kensington to all our associates as a first class hotel with easy walk to tube and many dining choices in he surrounding blocks.
August 11, 2014
Rated

5.0

out of

5.0
 by
RDeL
excellent once again
This must be my 8th stay or 9th stay in this hotel. I see no reason to look elsewhere for a place to stay in London.. Spacious clean rooms, clean toilets, an attentive front desk staff and a fantastic concierge team are amongst the top features. Kids stay free policy in effect cuts the cost to half (if you have 2 kids!) and makes this fantastic value for money. Breakfast is good with a comprehensive western spread:only wish for the addition of a few asian items to the buffet such as dim sum or noodles.Do pay the extra and get access to the lounge: drinks and something to eat for most of the day. Three underground lines at your doorstep, a waitrose across the road and a 24 hour Tesco makes this an unique location. Will never stay anywhere else while in London
August 10, 2014
Rated

5.0

out of

5.0
 by
wt33
great hotel in Kensington, London
This hotel is modern and clean with an excellent staff, excellent breakfast buffet, and excellent location on the tube system. My room was not large, but very comfortable with king bed and large bath with tub/shower. US electric plug was provided in the bath, and plenty of European plugs were available to use with a converter. Staff was always available 24/7 and very helpful and friendly.
August 9, 2014
Rated

5.0

out of

5.0
 by
beammeup
excellent stay
excellent hotel. very friendly, helpful staff . room very clean to n excellent standard. bed comfy. lovely toiletries. chambermaid was very helpful and friendly. kept the room very clean with lovely fresh towels each day. concierge knew what he was talking about and where places of interest were all staff were hel.pful and friendly. Nothing was too much trouble for anyone. we will stay here again very soon I hope. recommend this hotel.
August 9, 2014
Rated

5.0

out of

5.0
 by
Johanna4
accomdation
All aspects of my stay were exemplary. Beds were made regularly. Towels were fresh. In-house meals were wonderful.
August 6, 2014
Rated

5.0

out of

5.0
 by
andrea19
Great location and ambience
Our family (two adults and two teenagers) stayed here for 3 nights in July, 2014. The hotel was excellent - clean, helpful staff, great location and a very good breakfast which was included with the room. In addition, there is a lovely garden area in the back of the hotel that is great for sitting and relaxing at the beginning and end of the day. The only downside was the double beds - it would be great to have had queen beds as we all felt cramped. However, this seems to be par for the course in London hotels. I would highly recommend this hotel for anyone visiting London for a family holiday.
August 5, 2014
Rated

5.0

out of

5.0
 by
Torbjörn R
Nice hotel with good service
The hotel is located in a perfect spot in London. Close to subway, seightseeing buses and easy to drive to. We sleept good every night even after shopping for a whole day
August 5, 2014
Rated

4.0

out of

5.0
Very nice hotel
Nice location, very nice hotel - the roomes has both UK and european electricty plugs, which was very convient for me.
August 5, 2014
Rated

4.0

out of

5.0
 by
KY25
Good Location and Quiet Rooms
Great location - very near to tube station. Rooms are very quiet even though situated next to the busy Cromwell Road. Service can be improved - we called for porter service during check out but none of the porter show up. We also exprerienced the occassional aircon break down, otherwise the stay would have been perfect. Overall, we all enjoyed our stay!
August 4, 2014
Rated

5.0

out of

5.0
 by
Katesteeer
GREAT Customer Service
The front desk was very friendly. We asked for extra towels & a bucket of ice & it was at our room within minutes. Breakfast was included & absolutely delicious. The rooms were spotless & good size for a family of four. The location is perfect - right outside the underground transportation. There is even a supermarket directly across the street in case you need anything. If we ever go back, this is the only hotel we will stay at. In the heart of London, but not directly in the hustle & bustle. Quieter area, very clean with some nice restaurants within walking distance. Highly recommend for anyone wishing to visit London.
August 2, 2014
Rated

4.0

out of

5.0
 by
EVIO14
Beautiful hotel, excellent staff
Beautiful hotel, excellent staff, room was a bit smaller than I expected and was a bit uncomfortable... the AC is not cool enough for me, mattress also not comfortable enough. Regardless, it was a great hotel and has now made it unto my list of preferred hotels when staying in London.
July 31, 2014
Rated

5.0

out of

5.0
 by
Wyoming Hiker
Good Location, Friendly Staff
The Crown Plaza -Kensington is located 1 block from the Gloucester Rd Tube stop on the Circle Line, a very convenient location for those using the Tube. The staff were very friendly and attentive. The rooms were comfortable and clean. The restaurant connected only offered an asian menu.
July 31, 2014
Rated

5.0

out of

5.0
 by
NatUSA
Fantastic stay in London
We loved this hotel. Met all our expectations. Travelled with three small children. Hotel staff were very friendly and attentive. The kids had a great time on the premises. Deserves the 4 star rating. Great location. Close to tube stations, shops, restaurants and great museums. Will definitely stay here again. This hotel is good for all people. Its also very sophisticated and elegant so nice for somebody on business, great for families, short or long stays. We highly recommend the Crowne Plaza in Kensington.
July 29, 2014
Rated

5.0

out of

5.0
 by
BAP2
Great London Hotel
I have made many trips to London over the years. This was my best hotel experience ever, and the price was just right in terms of value for money.
July 29, 2014
Rated

4.0

out of

5.0
 by
Campbell22
Location
Great location, minutes from the tube station and bus tour stop,for visiting the parks and attractions. However the Piccadilly line does not stop at the Glouscester Road tube station at the moment due to maintenance works, this is the case until Dec 14. It was not too much of an inconvenience. Would certainly use the hotel again, the staff at the concierge desk were invaluable. Probably the most disappointing thing about the hotel was the breakfast
July 29, 2014
Rated

5.0

out of

5.0
 by
Cap'n Andy
Great Central London Hotel
I stay in Crowne Plaza hotels internationally but this hotel excels. Comfortable, clean, modern but most important, very central to the attractions of West London. It could not have been a better choice for a short break in London. Highly recommended.
July 28, 2014
Rated

4.0

out of

5.0
 by
1944
Another very good stay
Excellent room upgrade with platinum card, very good facilities with large garden a real plus in this heatwave, and staff consistently helpful.
July 27, 2014
Rated

4.0

out of

5.0
 by
Pyro
Great Location
..... And good value for money. But pillows were of poor quality for such a prestige hotel chain and in the height of a hot summer the air con was not robust enough and the duvets were too heavy (more of a winter tog) - so sleep comfort was poor.
July 25, 2014
Rated

5.0

out of

5.0
 by
mo2indy2nc
Nice place
Simon at the front desk was great. The hotel is really close to the Gloucester tube stop on the District line which is very convenient
July 25, 2014
Rated

3.0

out of

5.0
 by
lorddan
Understaffed
Stayed here for one night using my IHG points. I don't normally go for the whole 'I am an important Platinum Member' thing, but one of the perks of this status is fast check in. It took 20mins to get my key with only one person in front of me. This is not acceptable in my opinion. Similar issues on check out. The room was fine, albeit small, comfy beds etc etc. Bar not too expensive for a London hotel.
July 24, 2014