Skip Navigation
English
|
|
|
|

Sign In

Book online or call: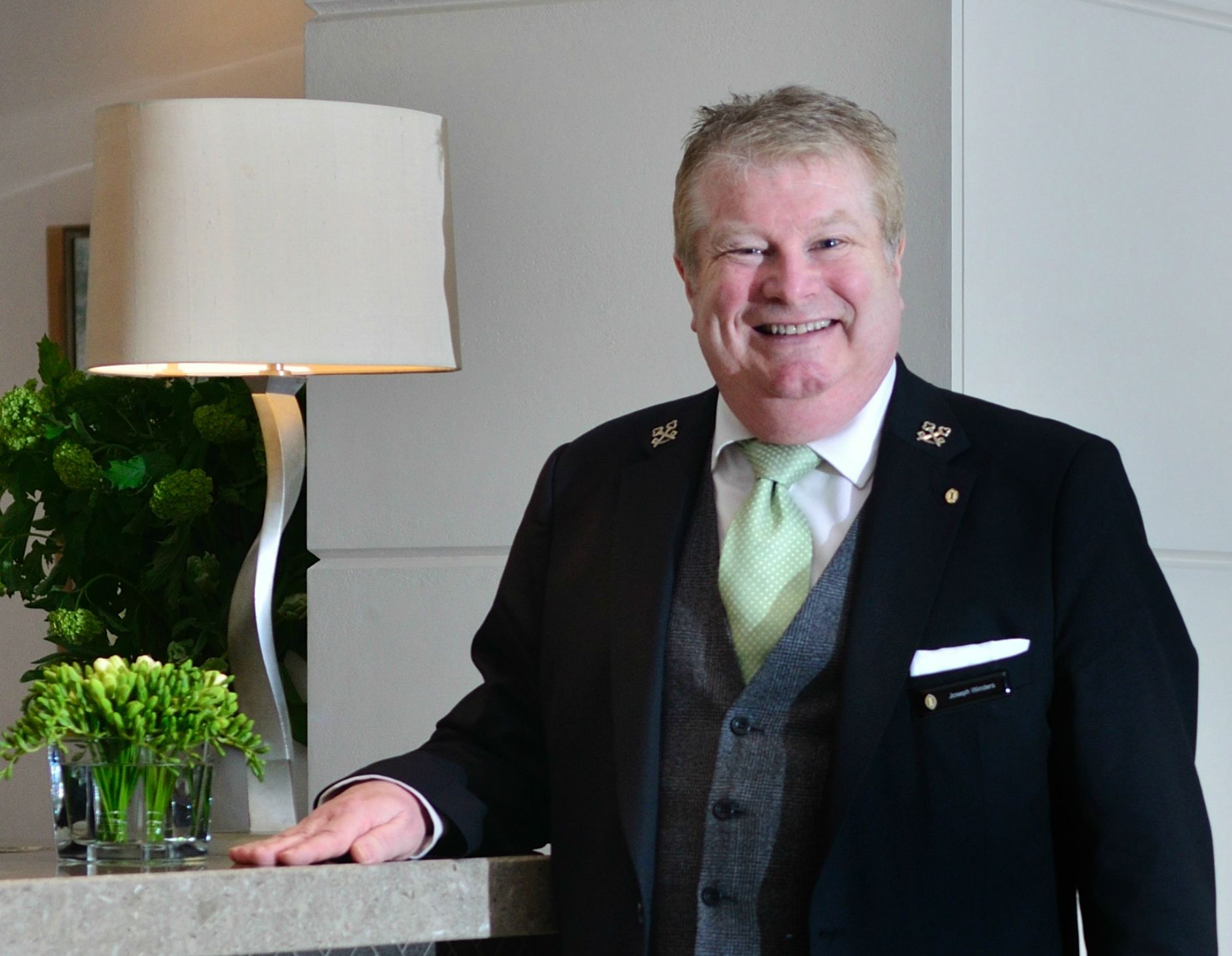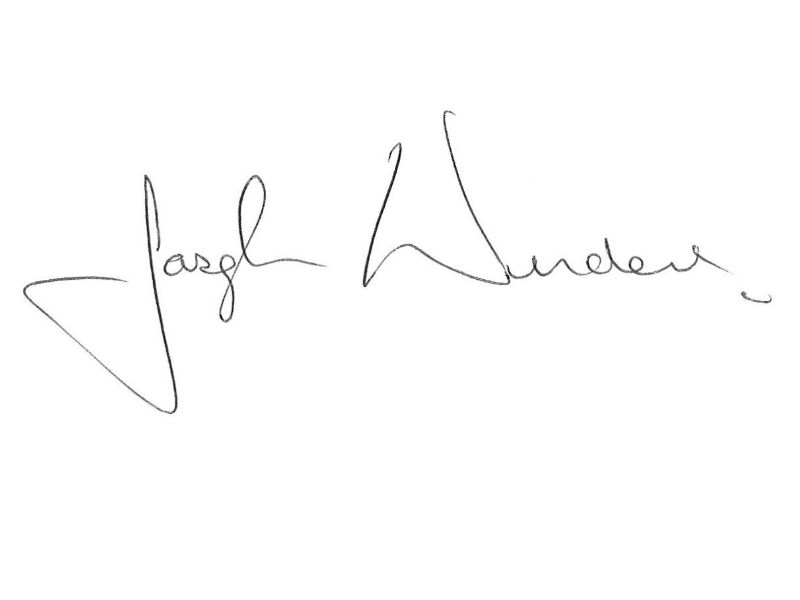 Insider Tips
LOCAL CULTURE
COSMOPOLITAN
London has always attracted all nationalities due to the richness of its culture, the diversity of its society and its vibrant economy. The tolerance of the people living here has helped the city become a melting pot of ethnic groups: currently over 300 different languages are spoken in London. Be aware of the cultures around you and respect their ways.
LONDON HOTEL ON HISTORIC PARK LANE
Steeped in history, this London hotel was once the site of a royal residence. Now the epitome of contemporary elegance, the hotel is located just steps from Hyde Park and in view of Buckingham Palace. Enjoy people watching in our chic lounge or escape to our full-service spa. Savour the menu at Theo Randall's, voted the 'finest Italian in London' or try Cookbook Café offering a fresh, seasonal menu. Bike the Serpentine or stroll the South Bank, from County Hall to Borough Market.
HOTEL HIGHLIGHTS
Restaurant & Lounges

Dining at InterContinental London Park Lane is a real highlight of any stay. From the award-winning Italian cuisine offered up by Theo Randall at h...

Amenities & Services

Spa InterContinental, located on the 1st floor, features state-of-the-art facilities and an expert team of therapists, the luxurious spa offers inn...

SPECIAL PACKAGES

There's always something special happening at an InterContinental hotel. Whether you are looking for a fun-filled getaway or a place to host your n...
London Park Lane
One Hamilton Place
London , W1J 7QY
United Kingdom
Front Desk +44-207-4093131
Languages spoken by staff
Arabic, Czech, German, Greek, English, Spanish, French, Italian, Japanese, Dutch , Polish, Portuguese, Romanian, Russian, Turkish, Chinese
Pet Policy
Assistance dogs welcome.
CHECK-IN

3:00 PM

CHECK-OUT

12:00 PM

Late Check out Available
Accessibility
Service animals allowed
8 Room(s) with Accessibility Standards
Parking
Guest Reviews
Rated

4.5

out of

5

 by

469

reviewers.
Rated

5.0

out of

5.0
 by
Mo4318
Great Location and comfortable rooms.
My 16 yr old niece and I enjoyed our stay at the Crowne Plaza Kensington. Our room faced the garden and was quiet with a great view. For London the room was big enough to move around and spread out a little. The tube station, grocery store and restaurants right in the neighborhood enhanced our enjoyment of the property. The staff was eager to assist us in any way. Our only complaint was the restaurant seemed overwhelmed with the number of guests. One morning the buffet was empty of food. There were not enough staff to keep up with the number of people. I would recommend this property to my friends!!!
June 29, 2014
Rated

4.0

out of

5.0
 by
lilly81
Very comfortable Stay...We were very happy here.
WE had a very nice time here and were impressed with the hotel and location given the price. It was excellent value for the price. Very nice and helpful staff. We really enjoyed our stay here. It did have as many facilities as other hotels...no pool, jacuzzi or sauna. But we weren't using them anyway. We were able to walk to the Victoria and Albert Museum, which was great. We will recommend them place to others for the price inasmuch as London is very expensive.
June 28, 2014
Rated

4.0

out of

5.0
 by
Prof66
Wonderful Staff
The hotel is really conventiently located in London but best of all is the quality of the staff. Guest service is truly their priority and nothing was too much bother. I will definitely be staying here again and will recommend it to other colleagues who are looking for a comfortable, well lcoated and high quality service establishment.
June 25, 2014
Rated

5.0

out of

5.0
 by
Coopertime
Excellent Location Quality Rooms and Service
Was impressed with this Crown Plaza; Location is excellent. Was upgraded to a Superior room. First floor Room was large with Bedroom and Bath on 2nd Floor .. Sleep quality was good only heard Ambulances & Police Sirens NO other traffic noise was heard on a busy Road. Quality of Breakfast food was very good. Staff was friendly and helpful.. they hold to the 2 pm check in rule and will store your luggage until your room is ready... Plenty of Restaurants and a Waitrose Grocery store is right across the street This Crowne Plaza is 200 feet from the Gloucester Road Tube Station You can catch Circle and District lines Piccadilly Line does not stop there due to station re construction but will be open by December 2014
June 22, 2014
Rated

4.0

out of

5.0
 by
LONSTAY
Inexcusable Housekeeping Service
stayed for 6 nights in an Executive Room. Had to call housekeeping every other day to replenish, water, towels, shampoo and shower gel. On arrival no slippers, no bathrobes, no water, called housekeeping only to be told we don't have bathrobes but here is water and slippers List goes go!!
June 21, 2014
Rated

1.0

out of

5.0
 by
LFLF
poor maintenance, nothing done about it
Our room was poorly maintained. Broken fan in bathroom, reported immediately and nothing done about it during stay. Faulty shower (broken valve and badly leaking screen). Woken up in the early hours by the alarm clock set by a previous guest and not checked / reset by hotel staff. Reception staff uninterested in these issues. I would not stay in this hotel chain again.
June 20, 2014
Rated

1.0

out of

5.0
 by
Frequent Traveller 7
WORST STAY
Worst Crown Plaza Property. Room conditions are like a run down college dormitory. Staff takes the care for their rudeness and racial discrimination. Will NOT suggest anyone to ever stay there.
June 20, 2014
Rated

5.0

out of

5.0
 by
Lovee
Comfortable bed and great service
Best sleep I have had in years . Wanted to bring back that glorious bed
June 19, 2014
Rated

4.0

out of

5.0
 by
Guest00
comfort and smooth stay
the only problem in this hotel is that the standard rooms (6th floor specially) is having a very tinny small window which is hanged in the top of the wall, which gives a bad impression of the hotel and for myself makes me feel like a cage. the staff are friendly, specially the concierge, a good location for the hotel, with a fast access to the London tube.
June 19, 2014
Rated

5.0

out of

5.0
 by
American traveler
Excellent experience
This trip was for a family vacation as a graduation gift to my granddaughter so proximity to the numerous tourist attractions was essential. Transportation to the various places was very simple as the hotel is in an excellent location in a very safe neighborhood. Close to all transportation services, several restaurants, patisseries, and other services such as photo shop, postal services, etc. All members of staff were extremely friendly and helpful answering every question we had. We found this hotel to be extremely clean and well maintained. Absolutely no complaints other than the bed was a little softer than my super firm mattress at home.
June 17, 2014
Rated

2.0

out of

5.0
 by
btbx
Surprisingly Unsatisfactory
I've stayed at this location at least a half-dozen times on business, and have always had a great stay until recently. This past stay, the entire 5th floor smelled heavily of must and mildew - and it was even stronger in my room than in the hallway. I wonder if they had some sort of flood recently? Anyway, I had to keep the windows open throughout my stay, keeping me up at night. The noise from the street was more bearable than the stench of the room. I also had a TV that was not operating. It would turn on, but beyond that it was uncontrollable by either the remote or the buttons on the TV itself. Annoying. Lastly, one day out of five my room wasn't serviced. I was out of the room from 8 am until 5pm, with no DND sign on the door, but when I returned at the end of the day my room was exactly as I had left it that morning. Again, annoying. While I didn't contact the front desk about these issues while I was there, you would think that at least the smell and the lack of housekeeping would be cause for a proactive outreach from staff, but nothing was ever mentioned. I'll give this property another chance because they've been good to me in the past, but they're now on notice!
June 16, 2014
Rated

4.0

out of

5.0
 by
iloveholidays
Will stay here again!
Traveled with family with young kids. Great location with Waitrose and Gloucester station just across the road. There is a laundry shop 5 mins walk down the street. Room was clean and staff was attentive to needs. If you are traveling with a family, stay here! Take the club room which offers access to the lounge. Kids love popping in for snacks and computer. Room furniture is dated but this is easily negated with all other good things the hotel has to offer.
June 14, 2014
Rated

5.0

out of

5.0
 by
Tube traveler
Great facility and location!
This hotel is in an excellent location, convenient to the tube, which will get you anywhere you want to go in London. Staff were friendly and helpful, yet professional. Rooms and common areas were clean, up-to-date, and comfortable. Best fitness room of any I've seen in a hotel. Would have stayed one more night, but because they didn't have room for us, had to move to another nearby hotel, which was TERRIBLE, the opposite of Crowne Plaza. You won't go wrong with this one!
June 10, 2014
Rated

5.0

out of

5.0
 by
1963sb
Fantastic all round stay
Could not fault a thing. Courteous, friendly staff. Spotless hotel. Good Amenities. Great breakfast. Try out the Umami restaurant - fantastic food - good value. Good Location for Royal Albert Hall
June 10, 2014
Rated

5.0

out of

5.0
 by
Jaybee57
Spacious room and perfect location
The room we got was a decent size and exactly what we needed. The hotel is situated right by the tube station which was ideal and close to the natural history museum. All the staff were polite and willing to help which made our stay perfect.
June 10, 2014
Rated

5.0

out of

5.0
London at it's best
I can't rate this hotel highly enough. Check in at 11.30am was no issue. Room was excellent, (admittedly I received an upgrade). The restaurant was fabulous, food and service great, plus a garden setting, which suited the weather. Seriously one of the best experiences I've had in London over 20 years of visiting. Will return!!!
June 9, 2014
Rated

4.0

out of

5.0
 by
BLM45
Pleasant location
Hotel well organised , rooms well equipped. , gardens at hotel are very pleasant Near to Gloucester Rd underground BUT no Jubilee line stop here for many months
June 9, 2014
Rated

4.0

out of

5.0
 by
Yoni23
Good Experience
Great location. Good Price. Nice Breakfast. Good service
June 8, 2014
Rated

5.0

out of

5.0
 by
tomanglo
Celebration Break
Great staff, great location, great . Would definitely recommend the club room
June 7, 2014
Rated

2.0

out of

5.0
 by
PREMIERPLAZA
Average at best
If somebody says Crowne Plaza Kensington you have high expectations. Unfortunately, this was not the case. We arrived at just after 3pm, check in was fine apart from the receptionist demanding my credit card without an explanation. Upon walking to our room, we realised we were placed in the corner at the end of the corridor next to some kind of services room. We had to walk over a hoover to enter our room. My gut instinct told me, this is not going to be a pleasant stay. Anyway, we unpacked and thought we may dine at the hotel restaurant and have breakfast in bed. So, i went to the desk inside the room to find some menus but no breakfast literature. In the end, the wife decided we should eat out. Upon passing reception, i inquired about a breakfast menu, the receptionist stated she would place one under my door before we return. Unfortunately, when we returned later that night nothing was left so breakfast in bed was out of the plans. During the night, there was noise in the corridors, voices and sounds of equipment being moved, one can only assume it must of been staff who were passing through the service doors we were next to. I would consider myself a deep sleeper but i could hear the noise. I dont necessarily think the staff were loud but maybe the walls were not sound proofed. The bathroom was small, the shower dribbled intermittent hot water and cold water and the toilet rolls were attached to the bottom of the bath. I found this rather bizarre, as they would clearly get wet from shower usage. The room itself looked a tad worn and tired. The desk was heavily chipped and damaged, bedside lights did not work and shades were loose/damaged. All in all, it was the worst stay i have had at a Crowne Plaza hotel. I would expect this at budget hotels similar to what Lenny Henry advertises on TV. I have given the hotel a fair rating as that was my overall experience. The bed was clean and comfortable.
June 5, 2014
Rated

5.0

out of

5.0
 by
Q.Annie
Excellent service, location and would highly recommend.
I chose this hotel based on its recommendations and where it was located. The room was of a very good standard and the service was excellent. I would certainly stay here again and recommend it to others.
June 3, 2014
Rated

5.0

out of

5.0
 by
gradutaiontrip
great staff comfortable hotel
the staff was excellent fast friendly reliable gave us good suggestions helped wherever whenever we needed them.
June 3, 2014
Rated

5.0

out of

5.0
Wheelchair Access Crowne Plaza, Cromwell Road, London
I would recommend this hotel. The staff are very attentive and the service is excellent. It is accessible to wheelchair users from the front via a platform lift. This needs to be operated by a member of staff, though when we stayed the concierge was there as soon as we entered or left the hotel. There are 2 accessible rooms, these are situated on the 3rd and 4th floor and are close the the lift, with no doors to pass through to get to your room. The doors on these 2 rooms are wide and there is no difficulty in accessing room. There are also connecting rooms which can be opened to enable PAs or family/friends to stay in the room next door. The beds are a good height for transfer from a wheelchair, and shower room has level access shower and plenty of room for a manual chair. The hotel inside is accessible and has open space to move around. On the downside accessing the garden at the rear is via a removable ramp and requires a staff member and assistance to get into to. That said, it is a beautifull enclosed garden and has table service. The hotel is in a good location to explore London and we found taxis are frequent and do stop to pick up disabled people. We would go back to this hotel, but would like to see access to the garden made easier. However, considering the age of the building and its location this is most likely not feasible and staff attitude and willingness to assist almost removes the barrier.
June 3, 2014
Rated

5.0

out of

5.0
 by
David..26
Couldn't Wish For More
Chose this hotel after reading previous reviews. Needed to be in this part of town, and there are a lot of hotels to choose from in a very competitive area. Definitely the right choice for me. We arrived early, as we had a busy itinerary, but reception sorted out a room for us that was ready so we could clean up before we headed out for the long day ahead of us. Room was excellent, big comfy bed, lots of pillows.. [other hotels please take note] If you can, go for a Club room, the Club lounge is a wonderful addition, and so nice if you want a nice peaceful breakfast. Every member of staff i met were excellent, very helpful. One other important point to consider, is public transport links. Gloucester Road Tube Station is adjacent to the hotel. Serving Circle, District and Piccadilly lines. Which takes you in every direction. Bus Stops are Equally well placed.. In all, for my stay in London. The Crowne Plaza was a first class experience. I highly recommend it to you..
June 3, 2014
Rated

5.0

out of

5.0
 by
RichardGibraltar
A Really Good Hotel with even better people that work there
The entire team in this hotel are a credit to the IHG. They really go out of their way to help and make you feel not just like an ordinary guest - but someone that little bit special
June 2, 2014
Rated

5.0

out of

5.0
 by
Ed50
Staff very helpful, comfortable room.
Staff were so helpful, always on lookout to see if you needed anything. Great nights sleep.
June 2, 2014
Rated

5.0

out of

5.0
 by
chas 345
Great from arrival to departure.
This trip to London was a gift for my daughter, our first time in London. I found the lobby and rooms to be clean and well decorated. Front desk and concierge were extremely helpful to us for anything we needed. When I felt my room wasn't quite as cool as I'd like someone was immediately sent up and the problem was taken care of. Over all I would definitely recommend this hotel, as well as stay here again.
June 2, 2014
Rated

5.0

out of

5.0
 by
Marmiteluver
Fantastic room and service
Loved the upgraded room! Sent to the owners suite on arrival by a very welcoming team. Huge room, double shower and balcony. The whole atmosphere of the hotel was one of the best I have ever encountered. Service, breakfast and generally the hotel all excellent! I will definitely be back in the future. Loved the whole stay. Can I say more?!
May 31, 2014
Rated

5.0

out of

5.0
 by
londoner129
Great hotel with fantastic location
Fantastic hotel; centrally located; near to many tourist attractions. Would recommend for a quick break where you cannot be wasting time traveling in tube
May 30, 2014
Rated

5.0

out of

5.0
 by
janesteve8
huge bed great service wonderful garden and amazing food in the restaurant
we had a fantastic time loved the candles on the tables in the garden in the evenings and loved the amazing malaysian cooking in the restaurant.
May 29, 2014