Skip Navigation
English
|
|
|
|

Sign In

Book online or call: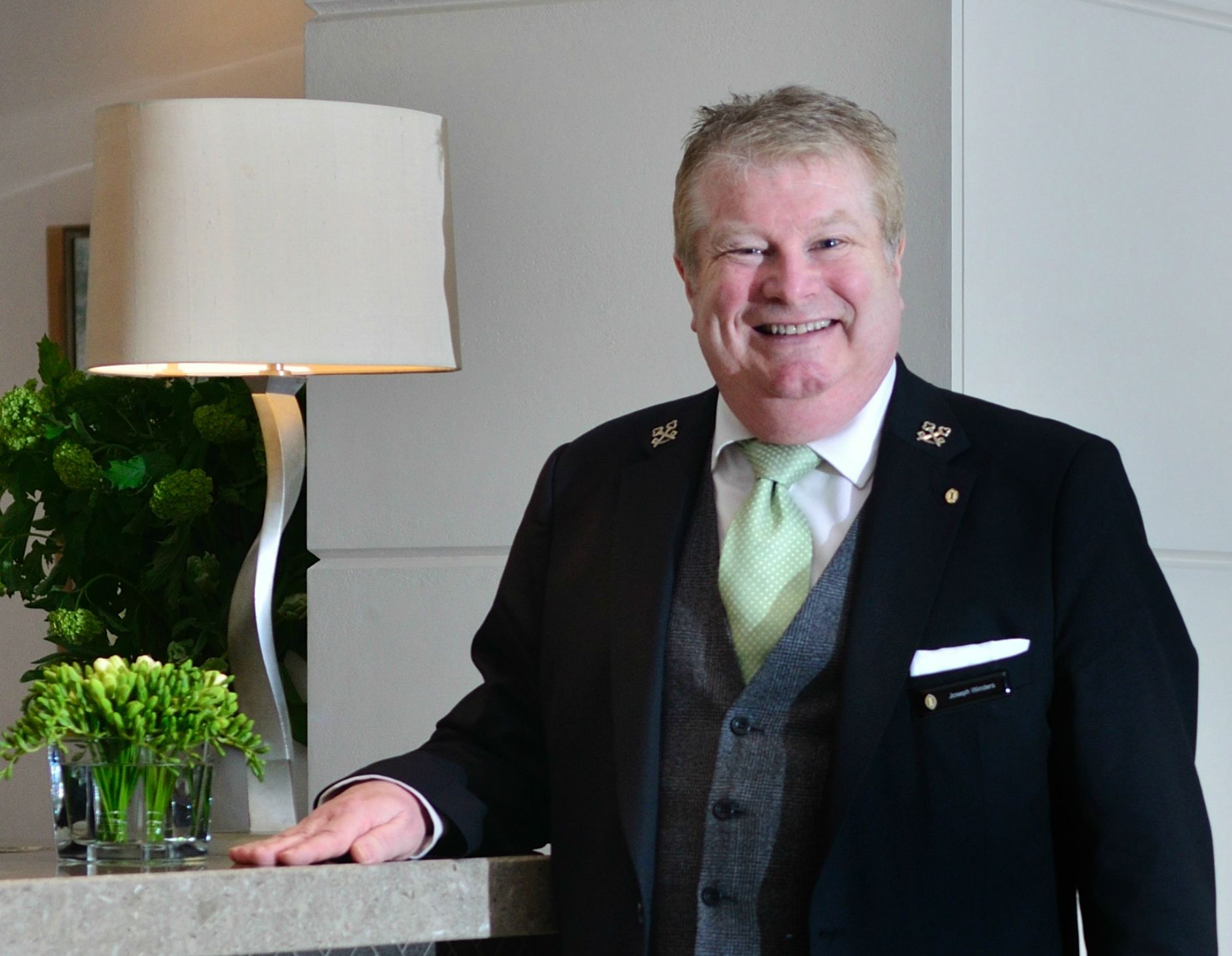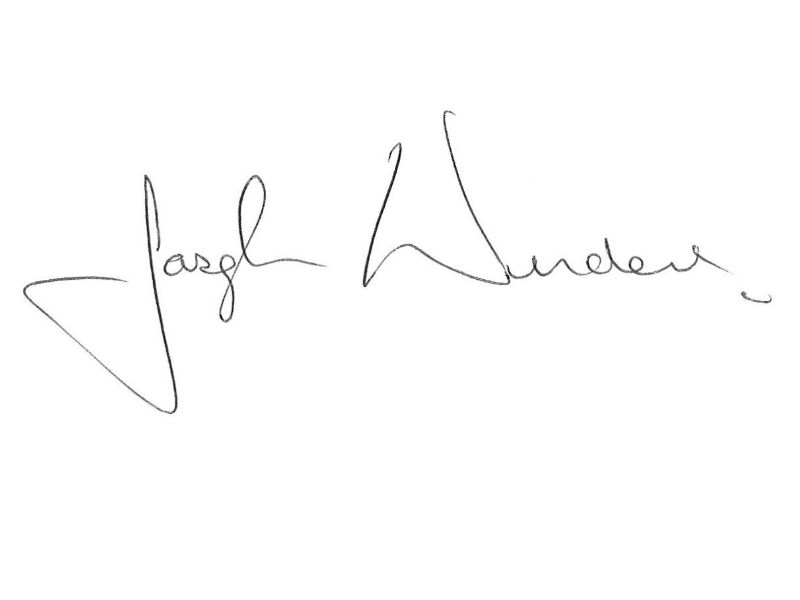 Insider Tips
LOCAL CULTURE
COSMOPOLITAN
London has always attracted all nationalities due to the richness of its culture, the diversity of its society and its vibrant economy. The tolerance of the people living here has helped the city become a melting pot of ethnic groups: currently over 300 different languages are spoken in London. Be aware of the cultures around you and respect their ways.
LONDON HOTEL ON HISTORIC PARK LANE
Steeped in history, this London hotel was once the site of a royal residence. Now the epitome of contemporary elegance, the hotel is located just steps from Hyde Park and in view of Buckingham Palace. Enjoy people watching in our chic lounge or escape to our full-service spa. Savour the menu at Theo Randall's, voted the 'finest Italian in London' or try Cookbook Café offering a fresh, seasonal menu. Bike the Serpentine or stroll the South Bank, from County Hall to Borough Market.
HOTEL HIGHLIGHTS
Restaurant & Lounges

Dining at InterContinental London Park Lane is a real highlight of any stay. From the award-winning Italian cuisine offered up by Theo Randall at h...

Amenities & Services

Spa InterContinental, located on the 1st floor, features state-of-the-art facilities and an expert team of therapists, the luxurious spa offers inn...

SPECIAL PACKAGES

There's always something special happening at an InterContinental hotel. Whether you are looking for a fun-filled getaway or a place to host your n...
London Park Lane
One Hamilton Place

London

,

W1J 7QY

United Kingdom

Front Desk

+44-207-4093131
Languages spoken by staff
Arabic, Czech, German, Greek, English, Spanish, French, Italian, Japanese, Dutch , Polish, Portuguese, Romanian, Russian, Turkish, Chinese
Pet Policy
Assistance dogs welcome.
CHECK-IN

3:00 PM

CHECK-OUT

12:00 PM

Late Check out Available
Accessibility
Service animals allowed
8 Room(s) with Accessibility Standards
Parking
Guest Reviews
Rated

3.9

out of

5

 by

228

reviewers.
Rated

4.0

out of

5.0
 by
iris57
great location
Great location. Attentive and helpful staff. Plentiful breakfast buffet.
September 3, 2014
Rated

4.0

out of

5.0
 by
J20DGH
Nice Hotel in good location
This Hotel is just right for Oxford Street and Theatre land
August 30, 2014
Rated

5.0

out of

5.0
 by
Toothfarrier
I night stay on the 16 of August 2014
My wife and I came up to London and stayed at the Holiday Inn Oxford Circus on the 16 of August. It was nice and central for our shopping at Oxford Street and also when we went to the theatre in the evening. The staff were friendly and engaging. We spent some time in the bar where we had a few drinks as the bar was open till late.
August 30, 2014
Rated

4.0

out of

5.0
 by
David 888
Central & Good Value
Hassle free - stay great location for Oxford St & Theater Land with plenty Restaurants & Cafes nearby. Second visit - would use again.
August 30, 2014
Rated

3.0

out of

5.0
 by
toronto_midtown
Excellent location near shopping
Close to the shopping area on oxford street. Comfortable rooms for a family of four. Wifi internet does not work properly in rooms.
August 25, 2014
Rated

5.0

out of

5.0
 by
Tankie
Weekend Break
Excellent hotel, which is clean and quite. The staff are superb and the overall experience was very good value.
August 22, 2014
Rated

5.0

out of

5.0
 by
JohnB13
Excellent Central London hotel
Situated in a quiet street just minutes from Oxford Street, this hotel provided an oasis of relaxation. Check in greeting was efficient and friendly. The room was quite small but adequate for our needs. Well appointed and comfortable. Service in the bar was first class. Breakfast offered a wide choice, good quality and presentation. Again, staff were friendly and efficient. Will most certainly choose this hotel when next in the area.
August 18, 2014
Rated

3.0

out of

5.0
 by
thumperk9
Downtown London
Ok place to stay. Good location for the town. Hotel needs some updating. Staff was very nice
August 15, 2014
Rated

4.0

out of

5.0
 by
Shura
london
Not a bad hotel for London, location is good. Area is quiet for being in the centre.
August 14, 2014
Rated

4.0

out of

5.0
 by
ManuelC
Sweet London nights
Well situated in a quiet street. Comfortable hotel in an ancient building, with modern rooms. Very friendly and helpful personnal and awesome British breakfast, we'll sure come back
August 14, 2014
Rated

3.0

out of

5.0
 by
Daveh1968
HI Oxford Circus
Good location for the shops and only a short walk to the tube and other places to see, I new the hotel rooms would not be great and did not expect to see anything out of my hotel window, overall I thought the room rates are expensive, but this is Central London mid week, what else do you expect, there are better hotels in the IHG chain in London', I had a client meeting a few mins away so it ticked the boxes for me.
August 13, 2014
Rated

1.0

out of

5.0
 by
Jayne30
Very disappointing
Uncomfortable hard bed No toiletries in bathroom Plastic glasses in bathroom only option open to us. Refused proper glasses as against company policy ! Shocking Poor breakfast service with nobody offering to serve hot drinks Bar is more like a lobby and never any staff to serve
August 12, 2014
Rated

5.0

out of

5.0
 by
Abingdon
Great experience
When looking at other reviews we could not understand how some people saw their experience as poor and some saw their experience at level 5 ( excellent ). It was with some trepidation therefore that we booked a weekend stay. As an IHG Platinum Ambassador member who has trusted this hotel group for 30 years I should have known better. The position in London is excellent. Hotel decor is fresh and modern. The attitude of the staff was superb. The quality of food especially breakfast was the best that I have ever had. In all a great hotel providing a lovely weekend break. We shall return.
August 7, 2014
Rated

5.0

out of

5.0
 by
summer01
A PERFECT WEEKEND AWAY
I would highly recommend a stay at this hotel Everything was just perfect The location was perfect for central London shopping and the room was faultless I would without hesitation book again when I want a break in London
August 6, 2014
Rated

4.0

out of

5.0
 by
pickle100
great locaton
good value hotel with clean rooms and friendly staff - great location in london had a great nights sleep very quiet and yet only seconds from oxford street.
August 1, 2014
Rated

1.0

out of

5.0
 by
penny14
penny
I am afraid my experience at the Holiday Inn was schocking. I have stayed at HI all over the worked and this was def the worst we had booked ten nights in all over a three wk period, the first night was disgusting, they then moved us to a slightly better room the next night and when we came back moved us to the executive suite, toilet not attached to the floor when you sat on it it moved, bath mat, had holes in, could go on and on, somebody had been smoking in the room matches on the floor etc Every time we re checked in they told us breakfast was not inclded luckily I had all the proof of my pre payment so I could show them proof that it was prepaid. We tried to transfer to another HI but us it was all prepaid they would not let us. The position f the hotel was excellent but I can assure you when we return to London we will def nit be staying at that hotel
August 1, 2014
Rated

3.0

out of

5.0
 by
cajuntodd
Service good, Hotel needs updating
Convenient location, bed and amenities were excellent. The hotel could use updating, felt like I was back in the 70's. Hall lighting was dim, carpet worn.
July 31, 2014
Rated

5.0

out of

5.0
 by
Bash3373
Normal high standard
As always the IHG of hotels deliver a high standard experience for the traveller on business or pleasure.
July 30, 2014
Rated

5.0

out of

5.0
 by
Joanna26
comfortable bed
Very central and clean hotel with very good breakfast and service
July 28, 2014
Rated

3.0

out of

5.0
 by
tinysia
Good location but overall was not worth the money
Chose this hotel mainly because of the location and I have previously stayed in the Victoria HI with good impressions. I arrived at around noon and asked for an early check in but it took the reception over an hour to communicate with the cleaning ladies in order to find an available room because the cleaning ladies had the radio switched off .. I don't think it was that hard for someone to go to the actual floor and check in person with the cleaning stuff. The room itself was very small, it looked like a connecting family room and not an actual twin room. Variety of breakfast didn't live up to the HI name. A neighboring room ordered food and leaving the tray in the hallway when finished and the tray wasn't picked up until the following day therefore the whole area was smelling like curry all day. There was no ramp so you had to carry the suitcases up and down the stairs to enter or leave the hotel. Overall the hotel was clean and quiet (although actually the people were quiet cause you could easily hear the adjoining rooms , we could hear the kid next door crying once in a while). The hotel suggests you don't throw our towels after one use for eco reasons yet there was not one hanger in the bathroom to hang the towel to dry ?! There was only one free electric outlet for phone charging and that wasn't even near the nightstand, instead it was near the floor on the way to the bathroom. Location was good but really for the value the facilities were not what I expected
July 28, 2014
Rated

1.0

out of

5.0
 by
unhappy50
Poor
I can imagine that visitors to our shores, booking a hotel from a well known chain in a famous part of London, and then judging us based on this sorry excuse for a hotel!
July 25, 2014
Rated

5.0

out of

5.0
 by
Tianna123
clean friendly and good food
Excellent stay, looking forward to staying again this coming Friday due to having eye procedure at The Harley St clinic.. Friendly caring staff.
July 23, 2014
Rated

2.0

out of

5.0
 by
rich109
misleading location
This hotel is 0.5 mile from Oxford Circus. This is a long way to carry luggage! Bond street station is 0.2 mile away, so why is the hotel not described as HI Bond St? (this is disingenuous advertising) The three day stay was unsatisfactory in that the beds are as hard as the floor, the in room coffee supplies were not replaced on the first night and each morning the cleaners in the corridors and adjacent rooms sounded like a herd of overweight elephants trapped and panicking. The second and third morning they were a little quieter (perhaps due to my earlier complaint to the duty manager).
July 22, 2014
Rated

4.0

out of

5.0
 by
LR1205
Great location
I'm not usually one to write reviews but I can't stress enough how disheartened I am at the misinformation from the staff. I cannot fault the room or the hotel, and the location is perfect. Very clean, in a busy location but tucked out of the way of hustle and bustle. I'd stay there again, would recommend as very good valuie for money. However, I've never drove to London before, and so was unaware of the congestion charge. After speaking to the guy on the reception desk on the Sunday evening when we checked in, he advised it would be fine and we wouldn't have to pay. He advised if we parked outside of the hotel we'd be fine as the car is parked stationary and so because we weren't driving around the city centre, we're not liable for the congestion charge. We had no reason not to take the guys advice, and he even walked us out of the hotel door and directed us into the parking bay more or less outside the door. He said one side of the road was resients only, and the other we could use, and as long as the car stays parked until we left London, we'd be fine. And we were.. until this morning when we received a congestion fine letter through the post of £65.00. Very dishearted as being quite naive to the area I believed the guy that worked IN the area. The hotel itself was definately value for money.. however not now we incurred the charge to which I believe we were misled by the reception staff who were so confident in giving us the wrong information.
July 22, 2014
Rated

3.0

out of

5.0
 by
prototype
Clean but noisy
Ask for a room far away from the massive construction project taking place literally next door. Great location. Very pricey breakfast, we elected to eat elsewhere. Lots of good restaurants nearby. Tube stations within 5 minutes walk.
July 17, 2014
Rated

4.0

out of

5.0
 by
Charles88
Comfortable and prime location
The Holiday Inn Oxford street has a prime location of being close to one of the busiest shopping areas and being accessible to both bus and underground routes. The rooms are clean and spacious for London standards and are quiet and cosy for that midday nap after long hours of travel. The hotel lobby has just been refurbished and has a modern look to it and the breakfast is what you expect from every hotel. The staff has improved over the years and are very responsive to your needs. Overall well managed hotel and worth the value.
July 16, 2014
Rated

2.0

out of

5.0
 by
mcut51
A very disappointing experience
I have hated staying at the hotel, except for the breakfast. Thank God I was out all day.
July 15, 2014
Rated

5.0

out of

5.0
 by
eyegene
Food served at breakfast
This was the only meal I ate in the hotel. The food was good but there was not enough choice of low fat,low calorie and no sugar foods. I would also recommend more fresh veges. and and a sign of the amount of calories in various foods.
July 12, 2014
Rated

2.0

out of

5.0
 by
PWAN
bad service but convenient area
I don't think I will consider to stay in this hotel for my next trip.
July 12, 2014
Rated

5.0

out of

5.0
床铺舒适,服务一流
值得在来, 接待游客关怀, 理解的支持, 酒店满意并推荐入住,干净卫生,睡床舒适,服务很周到,推荐入住,前台服务的热情度。
July 7, 2014