Skip Navigation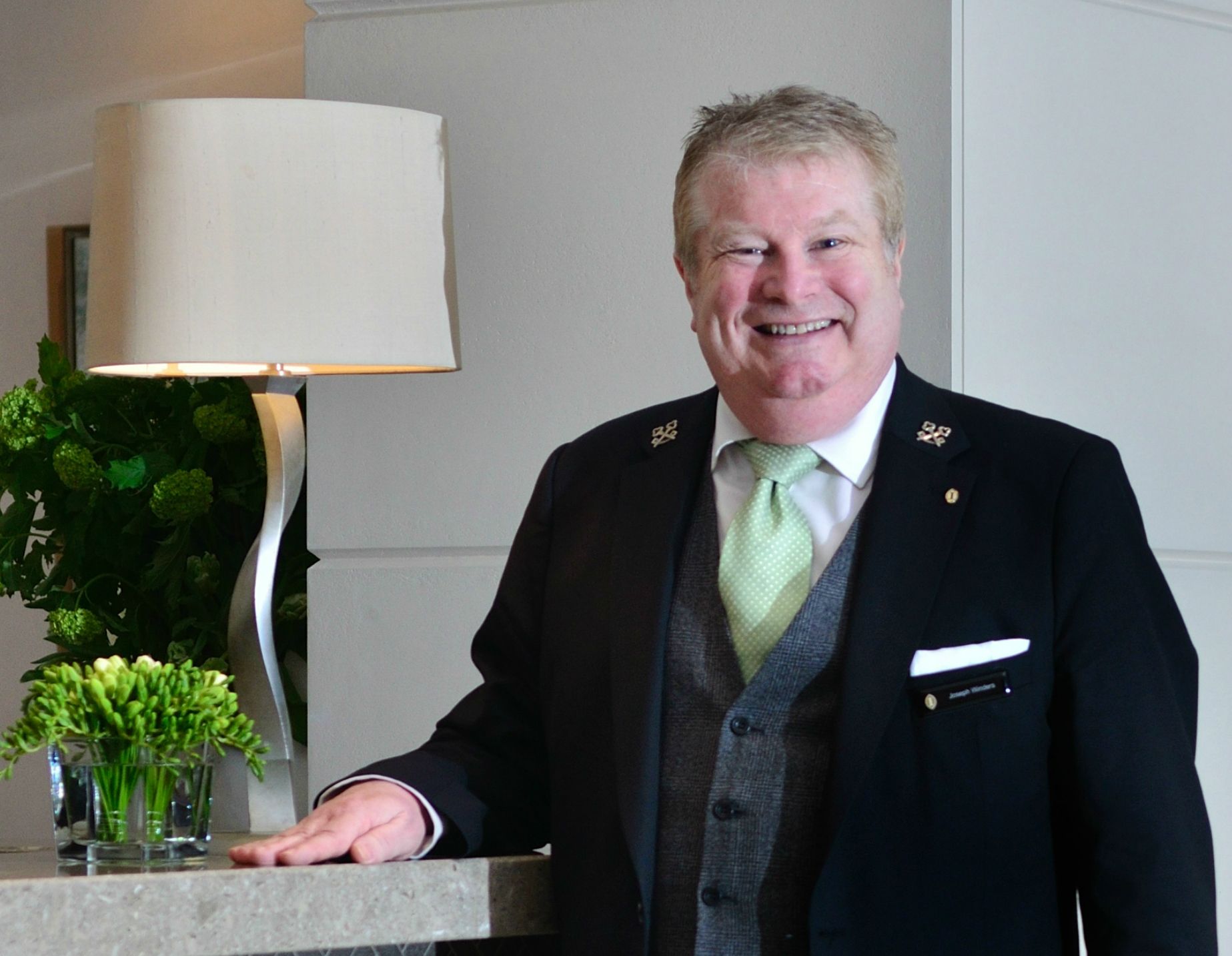 Insider Tips
LOCAL CULTURE
COSMOPOLITAN
London has always attracted all nationalities due to the richness of its culture, the diversity of its society and its vibrant economy. The tolerance of the people living here has helped the city become a melting pot of ethnic groups: currently over 300 different languages are spoken in London. Be aware of the cultures around you and respect their ways.
LONDON HOTEL ON HISTORIC PARK LANE
Steeped in history, this London hotel was once the site of a royal residence. Now the epitome of contemporary elegance, the hotel is located just steps from Hyde Park and in view of Buckingham Palace. Enjoy people watching in our chic lounge or escape to our full-service spa. Savour the menu at Theo Randall's, voted the 'finest Italian in London' or try Cookbook Café offering a fresh, seasonal menu. Bike the Serpentine or stroll the South Bank, from County Hall to Borough Market.
HOTEL HIGHLIGHTS
Restaurant & Lounges

Dining at InterContinental London Park Lane is a real highlight of any stay. From the award-winning Italian cuisine offered up by Theo Randall at h...

Amenities & Services

Spa InterContinental, located on the 1st floor, features state-of-the-art facilities and an expert team of therapists, the luxurious spa offers inn...

SPECIAL PACKAGES

There's always something special happening at an InterContinental hotel. Whether you are looking for a fun-filled getaway or a place to host your n...
InterContinental London Park Lane
One Hamilton Place

London

,

W1J 7QY

United Kingdom

Front Desk

+44-207-4093131
Languages spoken by staff
Arabic, Czech, German, Greek, English, Spanish, French, Italian, Japanese, Dutch , Polish, Portuguese, Romanian, Russian, Turkish, Chinese
Pet Policy
Assistance dogs welcome.
CHECK-IN

3:00 PM

CHECK-OUT

12:00 PM

Late Check out Available
Accessibility
Service animals allowed
8 Room(s) with Accessibility Standards
Parking
Guest Reviews
Rated

4.0

out of

5

 by

898

reviewers.
Rated

5.0

out of

5.0
 by
hilary71
well looked after - good service
Although excellent hotel we felt food available could be improved Had mixed grill which really did not come up to standard - was just a few pieces of meat arranged on a plate - no garnish etc.
November 27, 2014
Rated

4.0

out of

5.0
 by
EGViking
cosy room
rooms were clean cosy and staff friendly and helpful
November 27, 2014
Rated

5.0

out of

5.0
 by
Vassili
Special thanks to members of the staff
special thanks to the following members of the staff for their efficiency and courtesy :Alan at the Concierge, Chelo at Guest Relations and Rosy at the Consortia Restaurant.
November 27, 2014
Rated

4.0

out of

5.0
 by
rods1
pillows very uncomfortable and cheap
Attended Caribbean event and stayed over in executive suite as a birthday present to my husband. Checking in was quick, room was very nice, overall had a great and relaxing weekend, apart from the pillows!!!!!!!!!!!!!!!!!!
November 27, 2014
Rated

5.0

out of

5.0
 by
Jules2106
Great base fpr The Albert Hal;
A nice hotel with friendly staff, perfect for our overnight trip to London to see a concert at the Albert Hall
November 25, 2014
Rated

4.0

out of

5.0
 by
Edward42
Good location and good value
This is an okay London hotel. Great location near underground (including the line to Heathrow) and cafés. Great breakfast - even for vegetarians. Comfy bed. On the downside: Our room was not clean (cleanliness was especially lacking in the bathroom) and did not have a safety deposit box (despite that it was guaranteed when we made our booking). The Starbucks café does not live up to Starbucks quality. The elevators take forever and the hotel could use an overall renovation. It's a bit worn and torn. Regardless of the more negative aspects, we were very satisfied with this hotel. It's a decent hotel to a decent price in central London - what more could you ask for?
November 25, 2014
Rated

3.0

out of

5.0
 by
Cuillin09
OK but....
Travelling on business, everything about this hotel was fine but never great. I did have an issue with WiFi which as a platinum card holder should have been free ... it appeared on my bill. Gaining free access was something I complained of daily - never resolved, although once I was on-line it seemed OK. Railway outside could be an issue if you are a light sleeper (I'm not) Views across London from the high floors are terrific Gym is pretty good I didn't eat in so can't comment on food. Room wardrobes are a joke - three shirts a coat and a jacket filled it to the extent that I couldn't shut the door - everything is so crammed in that after I'd ironed my shirts the sleeves were immediately crumpled up and creased
November 24, 2014
Rated

5.0

out of

5.0
 by
Captain787
Great stay
Stayed here many times and will continue to stay here.
November 23, 2014
Rated

4.0

out of

5.0
 by
Economicsguru
Teaming with Airline crew/Americans
Enjoyed the stay here and deviated from my normal place of HI Bloomsbury for purposes of the Into the nights promotion (needed 3 different HIs). Rooms are smaller than Bloomsbury and is it is much larger hotel. Note the sliding bathroom door. Other than that all good. Only issue for me was the posting of IHG points. Twice I have stayed here and twice I have had to fill out a missing points request.
November 23, 2014
Rated

4.0

out of

5.0
 by
MFPro.
Overall good
Plus: great location close to tube station. Comfortable bed. Good breakfast. Special thank you to chef on the omelette station for cooking me some extra crispy bacon. Staff pleasant. Minus: room more expensive than I normally pay despite booking about 6 weeks in advance ( it was a standard room). It was very small and wi fi was slow.
November 23, 2014
Rated

4.0

out of

5.0
 by
Darshan
Holiday INN
Good place to stay - very conviniently located... clean rooms. Comfortable spacious rooms.
November 23, 2014
Rated

4.0

out of

5.0
 by
Rosibear
First class Service/customer care
Comfortable good clean room, good location. Staff should be commended for their excellent service/customer care.
November 20, 2014
Rated

5.0

out of

5.0
 by
lili49
Super Lage und schönes Zimmer
Super Lage, tolle Aussicht vom Zimmer. Höfliches Personal. Der Concierge war super, konnte bei jeder Frage helfen.
November 20, 2014
Rated

4.0

out of

5.0
 by
jpgiacalone
Internet service, carpeting chairs worn
As stated Platinum Elites should get the fastest internet service for free. The carpets are worn and need replacement. The chairs have serious signs of were. Staff is great, rooms are nice and dark and beds are very comfy.
November 20, 2014
Rated

3.0

out of

5.0
 by
WalshL
I Uncomfortable bed but great staff
I've stayed in many hotels. By far, the beds at the Holiday Inn Forum Kensington, are the hardest most uncomfortable beds. The beds are like laying on bricks. The staff, however, are great.
November 19, 2014
Rated

4.0

out of

5.0
 by
Slimboyfat
Solid and dependable
The staff make this hotel, which could be awful because of its size and high occupancy rates
November 19, 2014
Rated

4.0

out of

5.0
 by
Shirley and Leo
Overnight in London
I stayed here with my young son, as we were going to the Royal Albert Hall. We checked in immediately. All the staff we met were friendly and polite. You have to use your key card to work the lifts which I thought was strange. The reception area is pleasant, it has a small souvenir shop and a Starbucks . The room, although compact was clean and had everything you need. Breakfast was amazing, buffet style, with cereals, cooked, yoghurts and fruit, even a pancake maker..checkout was efficient and all in all I wouldn't hesitate to recommend this hotel.
November 19, 2014
Rated

4.0

out of

5.0
 by
Didymograptus
Great Staff
The staff here were very attentive and efficient, at check in, in the bar and restaurant and at room service. Friendly and welcoming they did a first rate job in what is a very busy hotel. Having read other reviews I take the point that the furnishings in the hotel are getting a little tired and in need of refreshing. At the same time maybe the sliding door on the bathroom can be changed to a normal swing door as this was an irritation. Having stayed in many London Hotels over the years for work the rooms are big in comparison with many in the capital and include a decent view. There are many London hotels with smaller rooms and with views of courtyards or brick walls.
November 18, 2014
Rated

5.0

out of

5.0
 by
BettyPage
excellent
excellent, great breakfast buffet, fantastic concierge service.
November 17, 2014
Rated

5.0

out of

5.0
 by
lg.alfonsoarteaga
Felicitaciones
Quiero extender mi más grande agradecimiento al grupo de chicos españoles que laboran en el hotel, hacen de la estancia muy cómoda, agradable, amable, como si estuvieras en casa.
November 17, 2014
Rated

3.0

out of

5.0
 by
workaholicallthetime
Pilows
Bed pillows are extremely uncomfortable. Please get better pillows.
November 17, 2014
Rated

5.0

out of

5.0
 by
Aleeto
Water not available
There was no complimentary water or fruit basket available for Gold members.
November 17, 2014
Rated

5.0

out of

5.0
 by
Zipzac
Great stay
My daughter and I stayed at the Holiday Inn Kensington Forum over Rememberance Day weekend and had a great stay. The room was small, but clean and comfortable. We arrived at 9:30 AM just hoping to be able to leave our bags. Katerina checked us in and allowed us to go to our room since it was ready. Since the person who booked our room singed us up for the IGH rewards club we received courtesy WiFi in our room. The staff was helpful and courteous. Our room was on the 16th floor and had a great view. The hotel location was very convenient with the tube station just around the corner. It is important to know that there are no safes in the room so be cautious about bringing valuables. Also in our room there was no fridge, but we didn't need one. The only real issue I had was the lack of water pressure in the shower, but that is typical in Europe. I would definitely stay at the Holiday Inn Kensington Forum again.
November 16, 2014
Rated

1.0

out of

5.0
 by
Causey
Old rooms
I was in room. 1905 very run down and old .in need of. A redo. Not Holiday inn standards.
November 16, 2014
Rated

5.0

out of

5.0
 by
DFWJK
Great Location
Easy to get to the Tube. Great staff and friendly.
November 15, 2014
Rated

1.0

out of

5.0
 by
Marondera
Overall the room was comfortable.
We were disappointed that in London, famous for its hospitality, the Holiday Inn fell short of a good welcoming beverage selection, i.e. no biscuits and a good selection of tea, coffee and chocolate for a variety of tastes. My husband, friends and I were so much looking forward to a decent beverage when we got to the hotel before our Caribbean Experience later on but this did not happen and when I rang reception about this I was then put through to someone who said we don't provide these. I was shocked because we have traveled around the world, around New Zealand, around Australia, extensively in America, Africa, Europe, the Caribbean, Middle East, Russia and most places we stayed provided a better room welcoming service.
November 14, 2014
Rated

3.0

out of

5.0
 by
Smutzie
?
Your free wifi is terrible. Doesn't always work and when it does its super slow!
November 13, 2014
Rated

5.0

out of

5.0
 by
Jackosmrs
Very friendly staff & lovely rooms
We stayed over Remembrance weekend, the hotel was very busy but staff always had time to help, very friendly, the rooms are clean & tidy & we wouldn't hesitate to recommend & we will definitely be back
November 13, 2014
Rated

5.0

out of

5.0
 by
Jeff1311
Excellent Business Hotel and Perfect Location
I have been very satisfied with my 2nd stay at the Holiday Inn Kensington Forum. The Executive Rooms are well appointed and like it is mentioned in several other reviews the breakfast is excellent. The dining room has been renovated since my last stay, which makes the breakfast experience even more pleasant. All the staff I have met and dealt with were just excellent and highly motivated.
November 12, 2014
Rated

3.0

out of

5.0
 by
Thistimemaybe
Locked out!
I was delighted to be allocated a room despite my early arrival, but I was disappointed at its size. I have slept in larger rooms with bigger bathrooms and full-sized beds in many budget hotels. This one was poorer than hotel chains offering rooms at a third of the price. As for the breakfast, while it was adequate, it too was overpriced and not value for money. Those things could have been acceptable, had it not been for my experience upon returning from the theatre and supper at 11.40pm. Both the static and the revolving door were locked as I joined several other guests who could not gain access to the hotel. There was no key-pass activation and a button for disabled clients did nothing. We tried banging on the doors, but our efforts were either not heard or studiously ignored by reception staff. They were visible to us, but we were invisible to them. Eventually, after some five minutes, a member of staff came and opened a door, without offering any apology. This was a bad experience that makes me question whether future stays at IHG Hotels are wise.
November 11, 2014