Skip Navigation
English
|
|
|
|

Sign In

Book online or call: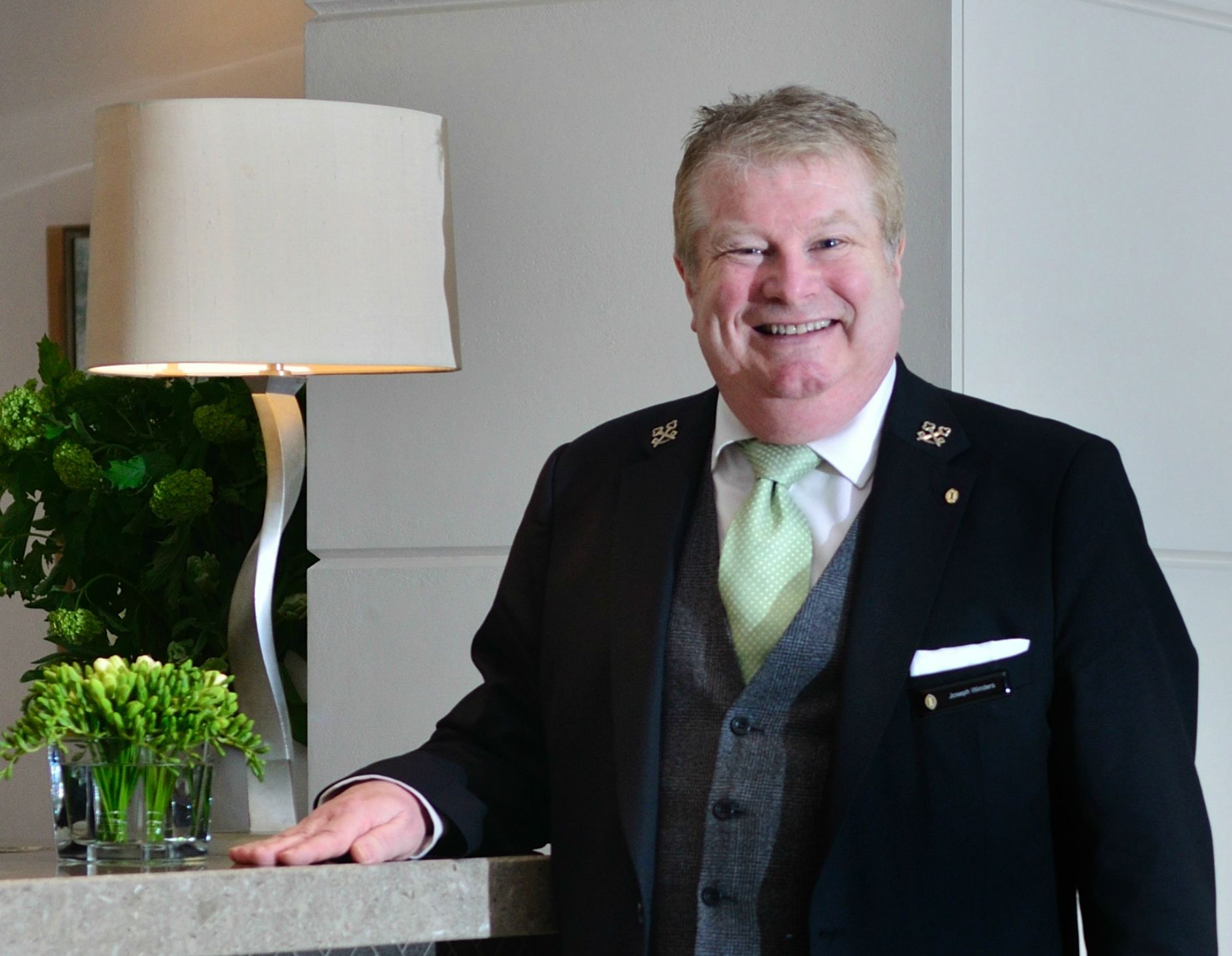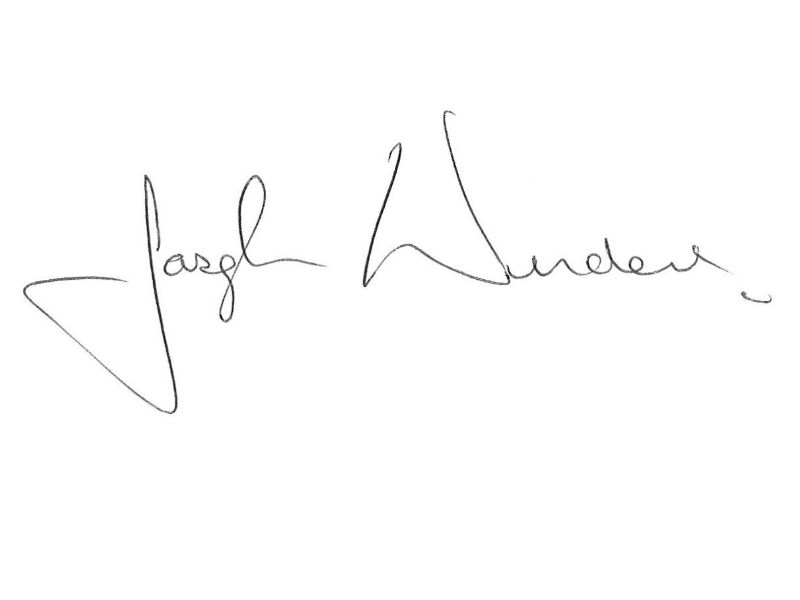 Insider Tips
LOCAL CULTURE
COSMOPOLITAN
London has always attracted all nationalities due to the richness of its culture, the diversity of its society and its vibrant economy. The tolerance of the people living here has helped the city become a melting pot of ethnic groups: currently over 300 different languages are spoken in London. Be aware of the cultures around you and respect their ways.
LONDON HOTEL ON HISTORIC PARK LANE
Steeped in history, this London hotel was once the site of a royal residence. Now the epitome of contemporary elegance, the hotel is located just steps from Hyde Park and in view of Buckingham Palace. Enjoy people watching in our chic lounge or escape to our full-service spa. Savour the menu at Theo Randall's, voted the 'finest Italian in London' or try Cookbook Café offering a fresh, seasonal menu. Bike the Serpentine or stroll the South Bank, from County Hall to Borough Market.
HOTEL HIGHLIGHTS
Restaurant & Lounges

Dining at InterContinental London Park Lane is a real highlight of any stay. From the award-winning Italian cuisine offered up by Theo Randall at h...

Amenities & Services

Spa InterContinental, located on the 1st floor, features state-of-the-art facilities and an expert team of therapists, the luxurious spa offers inn...

SPECIAL PACKAGES

There's always something special happening at an InterContinental hotel. Whether you are looking for a fun-filled getaway or a place to host your n...
London Park Lane
One Hamilton Place
London , W1J 7QY
United Kingdom
Front Desk +44-207-4093131
Languages spoken by staff
Arabic, Czech, German, Greek, English, Spanish, French, Italian, Japanese, Dutch , Polish, Portuguese, Romanian, Russian, Turkish, Chinese
Pet Policy
Assistance dogs welcome.
CHECK-IN

3:00 PM

CHECK-OUT

12:00 PM

Late Check out Available
Accessibility
Service animals allowed
8 Room(s) with Accessibility Standards
Parking
Guest Reviews
Rated

3.9

out of

5

 by

665

reviewers.
Rated

5.0

out of

5.0
 by
LALITO
great experience
The most valuable of the hotel, is the people working for the hotel!!!
June 22, 2014
Rated

4.0

out of

5.0
 by
MontAir1
Amazing Staff / Great Location.
This hotel is so centrally located that it just can't get any better. The staff at this location is helpful. Internet, Amazing. What else can you ask for. When staying in London, Holiday Inn is the place.
June 20, 2014
Rated

5.0

out of

5.0
 by
Attymike
Great Location Good Value
As a tourist, this is a great place to stay. It is on the Picadilly line which comes straight from the airport without any transfers. It is close to all of the tourist venues for easy access. Was able to get into my room early after an all night flight. Very clean rooms and happy staff. One block from Metro station and near grocery stores and pharmacy and fast food restaurants....and Starbucks. Wife loved the work out room My only complaint is that the hotel should have advised me that I needed to transfer due to work on the Picaddilly Glouster Road platform BEFORE I got there. First choice to stay when in London.
June 20, 2014
Rated

4.0

out of

5.0
 by
Midabosd
Great hotel
Excellent city view from 2605 Lovely hotel would tecommend
June 17, 2014
Rated

5.0

out of

5.0
 by
zeal65
Amazing!!
All was Amazing !!! Except for one thing "no" complimentary wifi. I travel to many places andas an IHG member I expect nothing but the best. Internet was not offered as a complimentary item. That's all I'm going to mention. Thank you George
June 17, 2014
Rated

5.0

out of

5.0
 by
Boss1981
Great Experience
I had a great experience with a really genuine great staff
June 14, 2014
Rated

5.0

out of

5.0
Good to be back again
My 2nd visit at this hotel. Great to see familiar faces like Gil and Faith whom I met in my 1st trip last year. Happy as I can be with the stay, the services and the people. Lovely.
June 13, 2014
Rated

3.0

out of

5.0
 by
TGU1
Location Outweighs The Cons
The location is the best asset to this property. Very centrally located. Tube station is a 2 minute walk. The hotel is popular with flight crews for many airlines. It is an older property. Rooms are small and pricy. But you are in downtown, so that can be overlooked. I have to basic cons: 1. Wi-Fi service was not that great. Signals were weak and kept disconnecting. I am not a fan when hotel servers provide an unrealistic number of connections in today's world. As an IHG Member internet was included and appreciated. But two people in the room. MacBook Pro, IPhones, I Pad. Only 2 devices allowed. (Compared to my visits to Holiday Inn/Express in Asia allowing 5 devices). The hotel provided coupons for a third device. However for each of our devices there were time outs and you had to reconnect each time we logged in. As a tourist there is no issue with this. But we required connectivity for our business. To be in the heat of central London, I think connectivity should be much better. Especially to those non members who are paying a hefty fee for net service. 2. Pricing. Yes it is UK and prices are nearly double the USD. Fair enough. I know the hotel charges mark ups when they use outside third party vendors like airport transport. However, I do feel that $100 USD is way too expensive for an airport pick up or drop for a 30 minute trip. And on top of that the drivers expect huge tips. Advice if you don't have much luggage, take the Tube and walk up to the hotel. Unfortunately, I was in the middle of an international long haul transit and had luggage.
June 12, 2014
Rated

5.0

out of

5.0
 by
Keithrs1
My London Stay
The Kensington Forum was the perfect hotel for my stay. It is located in a very nice section of London. The tube is nearby and Hyde park is only a 5 minute walk away. I love this hotel.
June 12, 2014
Rated

5.0

out of

5.0
 by
bakchang
clean
Location great and plenty of eateries around. There is a supermarket within walking distance with reasonable prices. Only regrets is you have to pay for use of wifi. Perfect if this is compliment. The concierge is helpful, very knowledgeable and informative. We book a shuttle cab which came on time. Use the shuttle service for convenience sake. It is worth it at £19 each. We reach the airport in less than half an hour which gives us plenty of time to claim VAT. The room is sparkling clean though rather small but okay. Will choose to stay again in future.
June 11, 2014
Rated

5.0

out of

5.0
Great Amenities and location!
Hotel is clean and has many amenities to offer. The location is also excellent. Walking distance to Hyde Park and Piccadilly as well as several museums. Tube stop a block away.
June 11, 2014
Rated

2.0

out of

5.0
Room with a View
The hotel receptionist was very helpful gave us a room with a good view of London. The room was small. The shower was not very powerful. Asked for hot chocolate that hadn't been left by maid, it took half hour to be delivered. The cost per night was not good value for money.
June 9, 2014
Rated

5.0

out of

5.0
 by
David S & L
Great Hotel,Great Views & Great Breakfast
On our recent visit to The Forum, we had a great room on a high floor, giving great views over the capitol. The hotel was ideal for our stay as we were going to the Royal Albert Hall in the evening for a concert, only a short walk away. The room was very spacious and the bed comfortable. The included full English breakfast was first class. I would definitely stay there again.
June 8, 2014
Rated

3.0

out of

5.0
 by
tampatramp
A very nice 2 star hotel
a great location, excellent service, nice staff personnel. But every 3 star hotel has a room safe, our room did not. Hence this hotel is overpriced for a 2 star property- IMO.
June 8, 2014
Rated

5.0

out of

5.0
 by
scotty 54
great service
the hotel and staff were very helpful, good location, staff were always willing to help.
June 8, 2014
Rated

3.0

out of

5.0
 by
Andi-munich79
Poor
Room was not clean. Spots everywhere, even on towel. No free wifi is also something from last century...
June 7, 2014
Rated

4.0

out of

5.0
 by
Gmclark
Good location
Hotel is walkable to everything and staff is very nice
June 7, 2014
Rated

5.0

out of

5.0
 by
GMAC1289
Great Service
The hotel is situated in a great location. Staff in the hotel are friendly and accommodating. Reasonably priced for location.
June 5, 2014
Rated

5.0

out of

5.0
 by
boykeller
Holiday Inn
Great hotel in both facilities and service. Close to downtown. Wireless services are fast and easy.
June 4, 2014
Rated

5.0

out of

5.0
 by
MFSW
Superior Staff
The location is excellent. From the reservations staff, to the breakfast servers, to the concierge, I was impressed with their courtesy and helpfulness.
May 31, 2014
Rated

1.0

out of

5.0
 by
Wennywoo
Noisy and low bathroom water pressure
This hotel was so noisy and uncomfortable after the first night I moved over the road and checked into a decent hotel, I had an executive room on the sixth floor at at two in the morning the noise started from other people on the floor, next morning no water pressure for a decent shower although I had paid for the stay three eat free deal with 100 pound credit I couldn't imagine staying another night there and the staff at reception were no help as I had prepaid I walked away vowing never to stay here again upon checking other reviews I should have paid attention and not be swayed by the credit my mistake
May 31, 2014
Rated

4.0

out of

5.0
 by
aged P
great breakfast
Room had all facilities required including good air conditioning. Very good breakfast
May 31, 2014
Rated

3.0

out of

5.0
 by
SAANL
a little out-dated
good stay, nice bar in the hotel, good check in/out. nice corporation wirth starbucks, friendly staff. nevertheless, the rooms were a little out dated. the need a refurbishment one point > I think my room was, in earliers days, a smokers rooms..
May 31, 2014
Rated

3.0

out of

5.0
 by
Montywoman
Comfortable room but expensive poor quality wifi
This hotel is in an excellent position for visiting this part of London and has a car park which is rare. The room although small was comfortable and clean. The hotel has a Starbucks in the lobby and despite being busy it was not too noisy at night. The wifi was expensive and totally overpriced as the quality was so poor. My iPad couldn't function properly. Please either improve the quality or lower the price. I am not in favour of hotels charging for wifi in this day and age!
May 29, 2014
Rated

3.0

out of

5.0
 by
Chuck2952
promised internet and did not get it
when we booked the stay through the US Holiday Inn the representative told me as well as the other couple that we would have internet service in the room. When we arrived the lady behind the rewards area was very blunt and not friendly letting us know we did not have Internet and that is only in the states. A person that checked us in did give us a lounge Internet voucher which we used. The internet was OK, but not good.
May 29, 2014
Rated

2.0

out of

5.0
 by
TimP007
Room not up to standard
Hotel has an excellent location and is close to the Gloucester Road Underground station. Piccadilly Line Closed though at this station until December 2014. Concierge excellent as always and staff friendly. The Room was however poor, very low water pressure in the shower and at times no water at all. Toilet blocked on check in so used the facilities on the 1st Floor. No towel robes. This was reported 3 times but sadly no action was taken to rectify this during our stay apart from supplying the towel robes. We were told the water issues were going to be sorted in 3 days time but sadly that was no good to us as we had checked out. Power showers needed badly at this hotel. Good Size LG 37 inch TV but not many channels. If the the hotel fixes the water issues then this hotel would be a great place to stay but with this water issue I would avoid it for now.
May 29, 2014
Rated

4.0

out of

5.0
 by
Celestial Traveller
Great stay
The hotel was in an excellent location, very handy for the tube. All the staff were very friendly and courteous, and went out of their way to ensure we had a good stay. The breakfasts were excellent and had an extremely varied choice of food. The waiting staff in the restaurant were great, as were the staff in the bar. All the meals we had in the bar were very tasty and of a good standard. All in all, we would recommend this hotel to anybody thinking of staying in London, we hope to be back!
May 27, 2014
Rated

4.0

out of

5.0
 by
almahas
Good hotel in a good location
The hotel has everything you need and the location is good. Tube station at the side is served by 3 lines and so its a quick ride down to Leicester Square where you'll find theaters, Chinatown and lots to browse or carry on to Westminster where there is even more to see. Breakfast is good otherwise didn't eat there but there is so much choice around the hotel it's had to resist going out to eat. Rooms clean and very comfortable. A little tight with twin beds but that really is a minor detail. Only criticism of the hotel is the air con in the pub, Too cold and blows really quite hard. Maybe great when/if it gets hot but in May it was unpleasant. Otherwise a great place to meet and enjoy a few glasses.
May 26, 2014
Rated

5.0

out of

5.0
 by
yarmo49
brilliant view and excellent breakfast
check in and out smooth and easy , room on 27 th floor amazing view over London , breakfast good choice and quality and friendly helpful staff , hotel in good location for tube 2 min walk and Royal Albert hall 15 min walk, the only thing that was disappointing was the problem with paying for stay hotel could not clear debit card and had to call a number of occasions to resole problem but this is a minor issue would definitely stay here again and would recommend it
May 26, 2014
Rated

4.0

out of

5.0
 by
Jcksrbtr
Uncomfortable bed and pillows
Beds are far too firm, minimal bedding and as much as the pillows are labeled firm and soft, they are all thin and far too firm. There is nothing remotely soft or plush if you prefer that. Hotel staff are very friendly, area is great for all things English...
May 26, 2014