Skip Navigation
English
|
|
|
|

Sign In

Book online or call: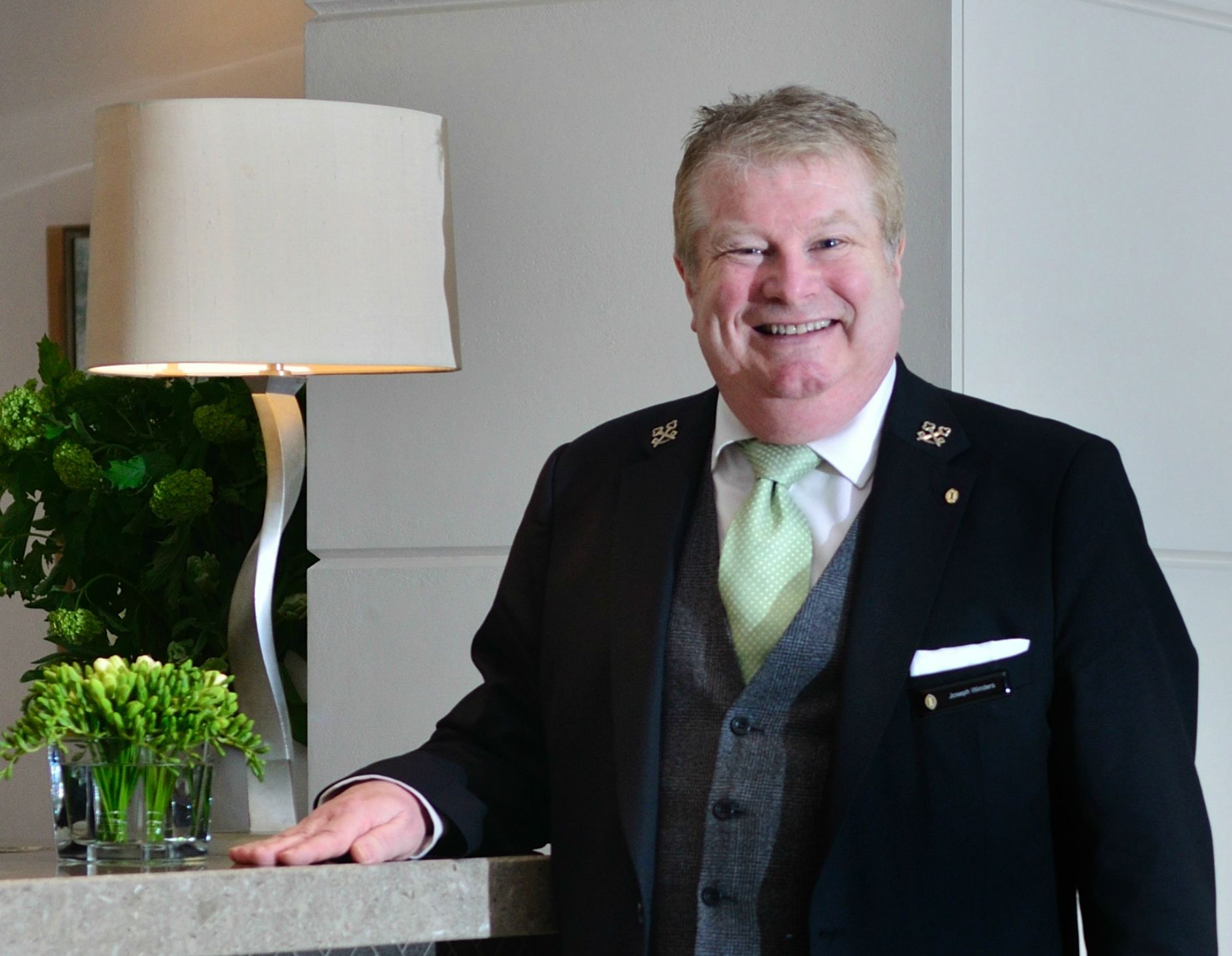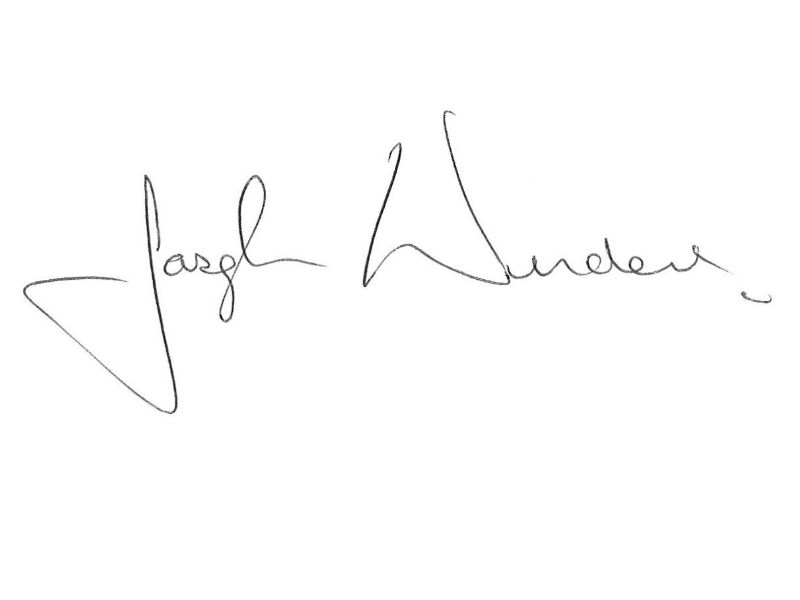 Insider Tips
LOCAL CULTURE
COSMOPOLITAN
London has always attracted all nationalities due to the richness of its culture, the diversity of its society and its vibrant economy. The tolerance of the people living here has helped the city become a melting pot of ethnic groups: currently over 300 different languages are spoken in London. Be aware of the cultures around you and respect their ways.
LONDON HOTEL ON HISTORIC PARK LANE
Steeped in history, this London hotel was once the site of a royal residence. Now the epitome of contemporary elegance, the hotel is located just steps from Hyde Park and in view of Buckingham Palace. Enjoy people watching in our chic lounge or escape to our full-service spa. Savour the menu at Theo Randall's, voted the 'finest Italian in London' or try Cookbook Café offering a fresh, seasonal menu. Bike the Serpentine or stroll the South Bank, from County Hall to Borough Market.
HOTEL HIGHLIGHTS
Restaurant & Lounges

Dining at InterContinental London Park Lane is a real highlight of any stay. From the award-winning Italian cuisine offered up by Theo Randall at h...

Amenities & Services

Spa InterContinental, located on the 1st floor, features state-of-the-art facilities and an expert team of therapists, the luxurious spa offers inn...

SPECIAL PACKAGES

There's always something special happening at an InterContinental hotel. Whether you are looking for a fun-filled getaway or a place to host your n...
London Park Lane
One Hamilton Place
London , W1J 7QY
United Kingdom
Front Desk +44-207-4093131
Languages spoken by staff
Arabic, Czech, German, Greek, English, Spanish, French, Italian, Japanese, Dutch , Polish, Portuguese, Romanian, Russian, Turkish, Chinese
Pet Policy
Assistance dogs welcome.
CHECK-IN

3:00 PM

CHECK-OUT

12:00 PM

Late Check out Available
Accessibility
Service animals allowed
8 Room(s) with Accessibility Standards
Parking
Guest Reviews
Rated

4.6

out of

5

 by

520

reviewers.
Rated

5.0

out of

5.0
 by
Tiller 115
A Quite Haven
With the lovely quite garden at the back, you cannot believe you are on the busy Cromwell Road. Great hotel staff but the restaurant people are a bit slack, a bit more active management here I think. Nice rooms but not large even for the upgraded one I stayed in; it's a function of the Hotel's heritage building.
July 22, 2014
Rated

4.0

out of

5.0
 by
VirginiaMom
American style hotel room and great location
The London Crowne Plaza Kensington is in a wonderful location near the Gloucester Road tube station. The beds were very good. For Americans, it was the closest to a regular hotel room with two full double beds with good mattresses and very spacious room for London. Front desk staff, especially Stephanie and Fruzgina were very helpful. The rooms need refurbishment, but even showing some wear, very comfortable. The guest room bathrooms are very well done as is. Lobby is modern and attractive. At check-out, representative very nice in printing copy of bill. Desk where we printed boarding passes worked well also. Wonderful hotel. Did not find concierge staff very helpful - vague directions and luke warm attitude. We did not get the gentleman that won the awards. Hope that over the longer term that the hotel works on getting more powerful air conditioning that is also quieter.- seemed to be an older system. However, would still recommend this hotel even in summer heat.
July 18, 2014
Rated

4.0

out of

5.0
 by
Giaquatr
Confortable hotel and great service
Confortable hotel. Service very good. Breakfast excellent. Location is ok !
July 18, 2014
Rated

5.0

out of

5.0
 by
DGCP
Comfort and convenience
Lovely location very near to tube, short walk to parks, Harrods etc. hotel is staffed by nice helpful people, has a nice restaurant and bar and a well-equipped gym. Just a relaxing place not far from all the major attractions by tube or taxi!
July 18, 2014
Rated

5.0

out of

5.0
 by
Jeffery123
Nice experience. Very long stay.
Stayed at the hotel for 70 nights. Typically these business trips are very exhaustive, but the relaxed atmosphere and friendly staff made the trip easier. The room was spacious and clean. Internet was reliable, except for one short time when they had an equipment problem. Overall a nice stay!
July 17, 2014
Rated

5.0

out of

5.0
 by
KKLEE
Excellent hotel and great location
this hotel is in great location where you have easy walk to the tube station. Also great breakfast buffets, and everything makes you comfortable!
July 15, 2014
Rated

5.0

out of

5.0
 by
candy34
Quality, comfort and location
Great location for a holiday in London, with easy access to Underground, Buses or walking. Very clean, very polite staff, good food, comfortable room and bed. Having access to the Executive Lounge was well worth it. I wouldn't hesitate to recommend Crowne Plaza Kensington for business or leisure.
July 14, 2014
Rated

4.0

out of

5.0
 by
fourcats
Great holiday in a great hotel
Very clean and confortable room. Very good and rich breakfast. Excellent position Nice staying and very kind staff. Very good sleeping. We'll recommend it to our friends and we hope to return soon.
July 14, 2014
Rated

4.0

out of

5.0
 by
sbhat07
Bathroom shower and check out
Shower on 6th floor does not flow well almost drips. Staff did not bother to seek site engineer and just try to confirm all rooms are same. Check out was very easy and staff was really help full. Helped with scanning some documents I needed.
July 12, 2014
Rated

3.0

out of

5.0
 by
深藏BLUE
Not a pleasant
We are a little disappointed at the room arrangement. Anyway it's near the museums and easy to take the underground. If I visit London again, we will prefer to stay in other hotels.
July 12, 2014
Rated

5.0

out of

5.0
 by
Marigirl
great hotel
Terrific hotel, close to the Tube, restaurants and darling Kensington. Supermarket right across the street if you want to grab your own food. Location so convenient.
July 11, 2014
Rated

5.0

out of

5.0
 by
universary
Comfortable room in a convenient location
Nicely appointed room. We got the requested room type with 2 double beds to accommodate our child. It was comfortable and quite spacious by London standards. Very quiet despite the central London location. Tube station right across and plenty of restaurants and food options nearby.
July 11, 2014
Rated

4.0

out of

5.0
 by
Sonia777
Great location & friendly staff
We recently stayed at this hotel on our family holiday. It was a great location. Cafés, restaurants & metro/bus station right across the road. Easy stroll to shops. Close to Kensington Park & bike hire to ride through parks. We would definetly stay here again on our next visit to London.
July 10, 2014
Rated

5.0

out of

5.0
 by
dvdcrow
Great hotel, Perfect Location
We loved our stay at this Crowne Plaza. We had a very comfortable King Club room, and we enjoyed the complimentary Club Lounge amenities each evening. We also found the staff to be pleasant, the service outstanding, and the concierge very helpful. Also, the breakfast was quite good. We would not hesitate to recommend this hotel to anyone traveling to London.
July 7, 2014
Rated

5.0

out of

5.0
 by
wharris
Great location and concierge lounge
This property is in a great location. It is very close to the Gloucester Tube station and near the hop on hop off bus stop. Many restaurants (including Nando's) are nearby as well as a market and pharmacy across the street. The concierge lounge was very nice and had a variety of refreshments in the fridge throughout the day. Breakfast was served in the lounge and included a variety of items including hot items such as eggs, sausage, hash browns and bacon. I would highly recommend this hotel and would not hesitate to stay here again in the future.
July 7, 2014
Rated

4.0

out of

5.0
 by
GB25
Clean Comrfortable
Overnight leisure stay - staff friendly warm and efficient - room was in need of an update / refurbishment - good general ambience about the hotel - if the room had been better I would have given it top marks.
July 7, 2014
Rated

5.0

out of

5.0
Fantastic
What a fantastic hotel. Our first impression was carried on through our entire visit. Room was excellent, food good, service brilliant, and the staff were so friendly, especially Simon the manager who went out of his way to ensure my girlfriends birthday treat went off perfectly. Thanks again guys :-)
July 4, 2014
Rated

5.0

out of

5.0
 by
GilesB
The ideal hotel
A great hotel for both business and leisure travellers being ideally located in Central London and very close to a tube station. Well furnished guestrooms, attentive staff and a large rear garden which has to be a bonus for a London hotel. Highly recommended.
July 3, 2014
Rated

4.0

out of

5.0
 by
JRF14
Great location
We spent 5 nights at the Crowne Plaza Kensington in June as one leg of our family vacation. We used a travel agent who selected this hotel, as we had no knowledge of London or where to stay. The hotel is very conveniently located to the underground so getting to the hotel from Heathrow and subsequently around town was very easy. As this was a family vacation, four of us stayed in one Double room. Though we made it work, the room and beds were smaller than anticipated, so we were a little cramped. Additionally, the AC seemed to have a limit on it. Even when maxed out, we couldn't get the room cool enough for real comfort. All in all, our stay was very enjoyable. The entire staff (front desk, concierge, housekeeping, etc) was very attentive and pleasant to deal with. We would certainly consider staying at this hotel again, though we would likely book two rooms rather than just one.
July 2, 2014
Rated

5.0

out of

5.0
 by
biffa
Fabulous room and attentive staff
A very enjoyable stay in an outstanding suite that is not bettered anywhere in my experience
June 30, 2014
Rated

4.0

out of

5.0
 by
CCcc12
Stay in the area
Overall good value for the stay and would say great. The fact they offer free wifi is another wow
June 29, 2014
Rated

5.0

out of

5.0
 by
Mo4318
Great Location and comfortable rooms.
My 16 yr old niece and I enjoyed our stay at the Crowne Plaza Kensington. Our room faced the garden and was quiet with a great view. For London the room was big enough to move around and spread out a little. The tube station, grocery store and restaurants right in the neighborhood enhanced our enjoyment of the property. The staff was eager to assist us in any way. Our only complaint was the restaurant seemed overwhelmed with the number of guests. One morning the buffet was empty of food. There were not enough staff to keep up with the number of people. I would recommend this property to my friends!!!
June 29, 2014
Rated

4.0

out of

5.0
 by
lilly81
Very comfortable Stay...We were very happy here.
WE had a very nice time here and were impressed with the hotel and location given the price. It was excellent value for the price. Very nice and helpful staff. We really enjoyed our stay here. It did have as many facilities as other hotels...no pool, jacuzzi or sauna. But we weren't using them anyway. We were able to walk to the Victoria and Albert Museum, which was great. We will recommend them place to others for the price inasmuch as London is very expensive.
June 28, 2014
Rated

4.0

out of

5.0
 by
Prof66
Wonderful Staff
The hotel is really conventiently located in London but best of all is the quality of the staff. Guest service is truly their priority and nothing was too much bother. I will definitely be staying here again and will recommend it to other colleagues who are looking for a comfortable, well lcoated and high quality service establishment.
June 25, 2014
Rated

5.0

out of

5.0
 by
Coopertime
Excellent Location Quality Rooms and Service
Was impressed with this Crown Plaza; Location is excellent. Was upgraded to a Superior room. First floor Room was large with Bedroom and Bath on 2nd Floor .. Sleep quality was good only heard Ambulances & Police Sirens NO other traffic noise was heard on a busy Road. Quality of Breakfast food was very good. Staff was friendly and helpful.. they hold to the 2 pm check in rule and will store your luggage until your room is ready... Plenty of Restaurants and a Waitrose Grocery store is right across the street This Crowne Plaza is 200 feet from the Gloucester Road Tube Station You can catch Circle and District lines Piccadilly Line does not stop there due to station re construction but will be open by December 2014
June 22, 2014
Rated

4.0

out of

5.0
 by
LONSTAY
Inexcusable Housekeeping Service
stayed for 6 nights in an Executive Room. Had to call housekeeping every other day to replenish, water, towels, shampoo and shower gel. On arrival no slippers, no bathrobes, no water, called housekeeping only to be told we don't have bathrobes but here is water and slippers List goes go!!
June 21, 2014
Rated

1.0

out of

5.0
 by
LFLF
poor maintenance, nothing done about it
Our room was poorly maintained. Broken fan in bathroom, reported immediately and nothing done about it during stay. Faulty shower (broken valve and badly leaking screen). Woken up in the early hours by the alarm clock set by a previous guest and not checked / reset by hotel staff. Reception staff uninterested in these issues. I would not stay in this hotel chain again.
June 20, 2014
Rated

1.0

out of

5.0
 by
Frequent Traveller 7
WORST STAY
Worst Crown Plaza Property. Room conditions are like a run down college dormitory. Staff takes the care for their rudeness and racial discrimination. Will NOT suggest anyone to ever stay there.
June 20, 2014
Rated

5.0

out of

5.0
 by
Lovee
Comfortable bed and great service
Best sleep I have had in years . Wanted to bring back that glorious bed
June 19, 2014
Rated

4.0

out of

5.0
 by
Guest00
comfort and smooth stay
the only problem in this hotel is that the standard rooms (6th floor specially) is having a very tinny small window which is hanged in the top of the wall, which gives a bad impression of the hotel and for myself makes me feel like a cage. the staff are friendly, specially the concierge, a good location for the hotel, with a fast access to the London tube.
June 19, 2014