Skip Navigation
English
|
|
|
|

Sign In

Book online or call: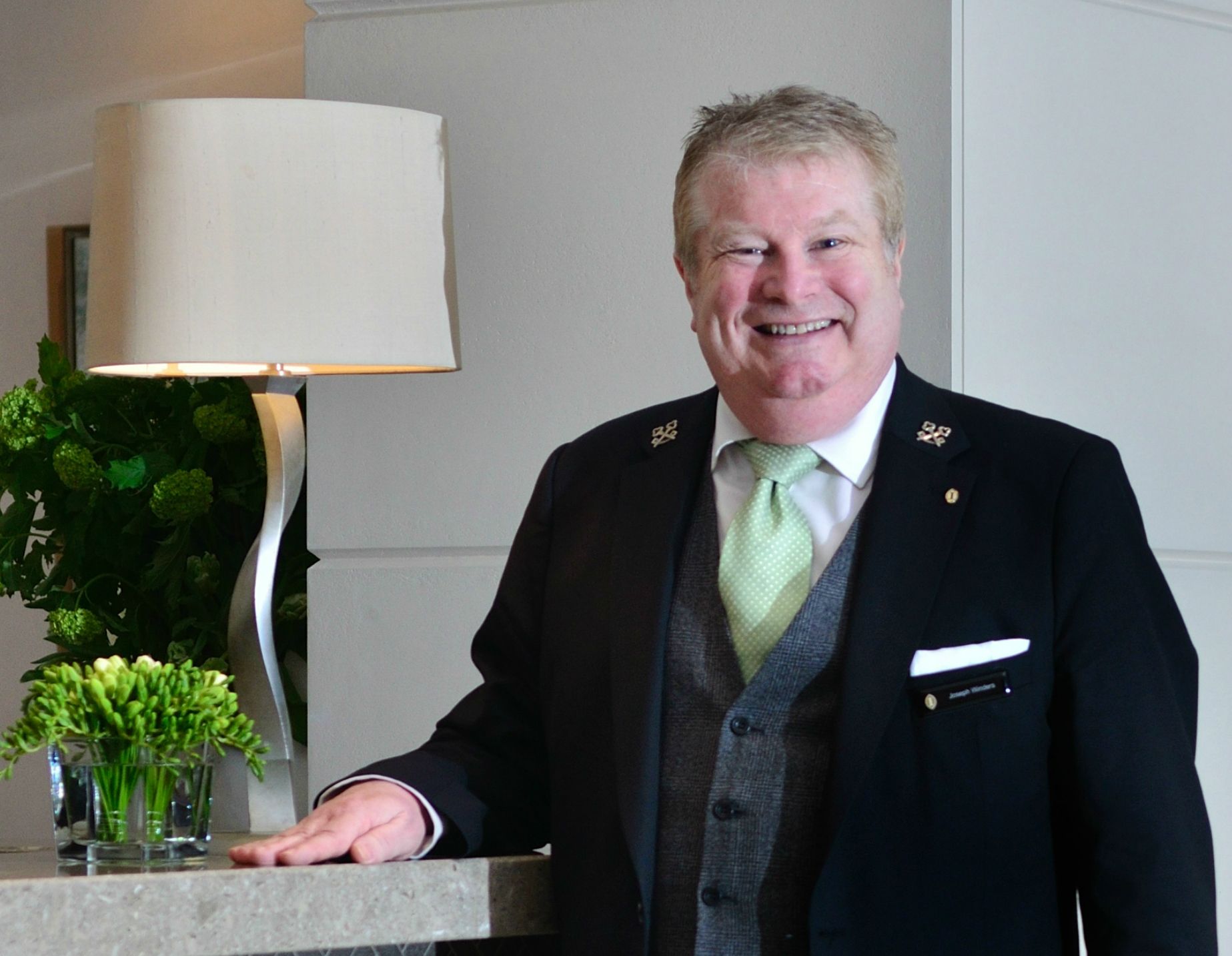 Insider Tips
LOCAL CULTURE
COSMOPOLITAN
London has always attracted all nationalities due to the richness of its culture, the diversity of its society and its vibrant economy. The tolerance of the people living here has helped the city become a melting pot of ethnic groups: currently over 300 different languages are spoken in London. Be aware of the cultures around you and respect their ways.
LONDON HOTEL ON HISTORIC PARK LANE
Steeped in history, this London hotel was once the site of a royal residence. Now the epitome of contemporary elegance, the hotel is located just steps from Hyde Park and in view of Buckingham Palace. Enjoy people watching in our chic lounge or escape to our full-service spa. Savour the menu at Theo Randall's, voted the 'finest Italian in London' or try Cookbook Café offering a fresh, seasonal menu. Bike the Serpentine or stroll the South Bank, from County Hall to Borough Market.
HOTEL HIGHLIGHTS
Restaurant & Lounges

Dining at InterContinental London Park Lane is a real highlight of any stay. From the award-winning Italian cuisine offered up by Theo Randall at h...

Amenities & Services

Spa InterContinental, located on the 1st floor, features state-of-the-art facilities and an expert team of therapists, the luxurious spa offers inn...

SPECIAL PACKAGES

There's always something special happening at an InterContinental hotel. Whether you are looking for a fun-filled getaway or a place to host your n...
InterContinental London Park Lane
One Hamilton Place

London

,

W1J 7QY

United Kingdom

Front Desk

+44-207-4093131
Languages spoken by staff
Arabic, Czech, German, Greek, English, Spanish, French, Italian, Japanese, Dutch , Polish, Portuguese, Romanian, Russian, Turkish, Chinese
Pet Policy
Assistance dogs welcome.
CHECK-IN

3:00 PM

CHECK-OUT

12:00 PM

Late Check out Available
Accessibility
Service animals allowed
8 Room(s) with Accessibility Standards
Parking
Guest Reviews
Rated

4.6

out of

5

 by

340

reviewers.
Rated

5.0

out of

5.0
 by
jtc73
Great hotel, no complaints
Very good service, clean hotel that manages to put a bit of a theme in place without feeling tacky. Really nice room, no complaints, and the breakfast was nice.
September 30, 2014
Rated

4.0

out of

5.0
 by
Dkeith
Lovely property with a caveat
This is nice property with great location, an interior design that differentiates itself from so many other chains and great amenities. Staff were helpful and friendly. This is hotel of choice for London as couldn't think of better balance of access to central London, train stations and Heathrow and it offers calm (and quiet) environment only minutes from busy road and tube station. Downside was internet access which needs improvement to be even minimally acceptable.
September 30, 2014
Rated

5.0

out of

5.0
 by
Trigger182
Lovely stay before our baby comes along!
We stayed for a night just before the birth of our first child. The staff were extremely welcoming and helpful, and I would have no problems staying here again. The only negative was the renovation work going on downstairs, but I'm sure once it is finished it will be great.
September 27, 2014
Rated

4.0

out of

5.0
 by
BEarnest
Great service
Beautiful decor and friendly, welcoming staff. Air conditioning made some odd noises while trying to sleep, but nevertheless, a fantastic experience and perfect location for Museums!
September 27, 2014
Rated

2.0

out of

5.0
 by
GBP3326
Not the best experience
We were less than happy with our stay. Bed was hard and small. Basement room was kind of insulting.
September 25, 2014
Rated

5.0

out of

5.0
Great hotel experience
Another (3rd stay) visit to Hotel Indigo London Kensington. Love the location and the accommodations. Room is great. Bed is super comfortable. Bathroom is immaculate and modern. Highly recommend this hotel to anyone--great value for the incredible experience.
September 25, 2014
Rated

5.0

out of

5.0
 by
Clint1
Exceptional Stay
Thouroughly recommend this hotel; great staff and great room
September 24, 2014
Rated

5.0

out of

5.0
 by
sandya01
great property, great staff
This was our first stay at a Hotel Indigo. The location was a block from the Tube station, convenient for both the business and leisure visitor to London. We loved the spacious room, larger than what we anticipated for London. We had a free mini bar and lush terry robes. The staff was very friendly and helpful to any and all questions.
September 23, 2014
Rated

4.0

out of

5.0
 by
kenny18
Lovely refurbishment and exceptionally clean rooms
Stayed for one night on business. Staff friendly and helpful. Rooms exceptionally clean and nicely furnished. Would recommend to others for business or leisure
September 23, 2014
Rated

5.0

out of

5.0
 by
Twerpie
Loved My Time There
There was a lot of construction around the hotel which made getting there a minor challenge and the renovations happening in the hotel also caused some very minor inconvenience. In spite of that it was a wonderful place to stay and I would do it again and recommend it to anyone. Thanks to all the friendly and helpful people. Thea
September 22, 2014
Rated

5.0

out of

5.0
 by
Beckyzz
Good choice
The doorman was very helpful with directions, etc. Only negative was the very hard beds, but we were so tired from sightseeing that it didn't matter too much. Room was small, but that is typical in London. We enjoyed the decor, and the bathroom was lovely. Quite close to the Tube so it made a great base for sightseeing.
September 15, 2014
Rated

5.0

out of

5.0
Comfortable hotel near the tube
Good location if you prefer to be a bit off the beaten path, very close to transit and some nearby gems. Hotel staff was friendly and helpful, the room was a good size and overlooked a quiet street and pleasant park. The bathroom was equipped with a luxurious shower, but lacked a bathtub, which would have been a welcome addition.
September 15, 2014
Rated

5.0

out of

5.0
 by
Kay14
Great stay in a fantastic hotel
We stayed at the hotel Indigo in Kingston London for a long weekend to celebrate our wedding anniverary and couldn't have asked for a nicer place to stay. There was some refurbishment being done so the resturant and bar area wasn't really as good as it could have bene but the staff ensured this did not spoil our stay. Our room was lovely, very clean and fully equiped with everything we needed and more. I have already recommended this hotel to friends and am definately considering staying in another hotel in the chain in the future. Thanks to all the staff at the Kensington hotel for making our stay so enjoyable.
September 12, 2014
Rated

5.0

out of

5.0
 by
party marty
Great service and staff
Truly a fine hotel, breakfast was included in our stay of 3 nights, and was wonderfully presented, the buffet was a beautiful picture each morning and order from the menu was great the waffles were a thing of beauty, not to mention the taste devine. The only detail that doesn't get an excellant is the room size, a little small, the armoire for hanging clothing is pretty cramped with the iron/board and the very plush robes. But clean and nicely decorated....
September 11, 2014
Rated

5.0

out of

5.0
 by
Sullivannn
Great Stay, Just What Was Needed
Stayed here for one night whilst we saw a show in London. They were very helpful even before we arrived by making us aware of parking and spaces avaliable. Check-in and Check-out for efficient and friendly. Loved the style of the room, amazing towels and mini bar amieties. The personal touches were great too - especially loved the Lady and Lord mugs in the room. Great location as only a few minutes from Earls Court Tube Station. Great for relaxing - the hotel gym wasn't in use so they let residents use the local one on the highstreet which was 3storey. Breakfast was a great experience with a continental buffett and hot food to order.
September 11, 2014
Rated

5.0

out of

5.0
 by
Amy1493
Ms Brearley
excellent service from staff, will definitely be returning had an amazing weekend away.
September 11, 2014
Rated

2.0

out of

5.0
 by
indmash
New Indigo Hotel in Central London
We stayed second time in this hotel but now bar area is under reconstruction. Executive room was ok and possibly good value for money if you can make excuse to creaking laminate floor "brand new", paint smell etc Staff is ok, except the fact of self-fishness and always busy with self-made titles of Lords and ladies for a hotel distinction - but has it affected the quality of service, NO. Finally, owing an entire hotel bulding in London without a parking space, even to load and unload a car, no advice about parking options nearby or a special parking rate, that makes this hotel of poor service for travellers with a vehicle. We've got a ticket for parking nearby the hotel to check-out as only residents only parking was available but not for the hotel.
September 11, 2014
Rated

4.0

out of

5.0
Great location and friendly staff.
Indigo is a very nice small hotel tucked away in a quiet street just off Earls Court Road. Very convenient for the underground and many pubs and restaurants. As per most London hotels the rooms are a bit on the small side but very clean and comfortable. I would use this hotel again.
September 10, 2014
Rated

5.0

out of

5.0
 by
JOE1
Outstanding as always !
Just had yet another way above the norm stay at Hotel Indigo Early Court / Kensington. The reception has been transformed and the lounge and dining area are in the middle of a refurbishment. Even so any disruption has been kept to a minimum and in no way does this work affect the luxury of the guest experience. My room, 002 was popular, so impressively clean and luxurious. Breakfast at this hotel is sumptuous, so, so way above the normal hotel standard One encounters. The staff as always were way above the depressingly bland, going through the motions , couldn't be bothered stereotype that is so easy to find in an unhealthy number of competitors. The charming Lady Carly looked after me on arrival and was always on hand with a genuine smile and words of welcome. Above the norm ? You bet, a first class Ambassador with top notch customer service. A superb young Lady is Lady Carly . If in this ever so cool part of London make the Hotel Indigo your number one choice hotel, you won't regret it and that's a promise. Roll on my next visit on October 23 !
September 9, 2014
Rated

5.0

out of

5.0
 by
Paul6969
Great servivce..nice friendly Staff
Although the Hotel was obviously under refurbishment at the time... everyone made sure the stay was as great as possible. That I respect!
September 7, 2014
Rated

4.0

out of

5.0
 by
IJECKY
房间温馨 地段方便
员工非常亲切,入住体验还可以,但是对于IHG白金会员没有特别有待。交通方便,性价比还可以。 礼宾服务非常到位,亲切友好。
September 5, 2014
Rated

5.0

out of

5.0
 by
Lulu88
Theatre getaway
Fantastic stay. Fantastic location near to tube station and circle, district and Piccadilly lines. Very friendly staff. Clean and tidy. Good nights rest. Best hotel I've stayed in, in London!
September 2, 2014
Rated

5.0

out of

5.0
 by
JennRN
A very enjoyable stay
While on holiday from Canada, we stayed at the Hotel Indigo London Kensington Aug. 17-20. We booked an executive king room, which was very spacious, clean and comfortable. We really loved the neighbourhood that the hotel is located in - it is quaint and very safe. So many beautiful buildings and gardens in the surrounding area. However, the best part about the location is its proximity to the Earl's Court underground station. Using the underground for the first time, we found it very easy to navigate and Earl's Court was close to all of the attractions that we visited. There are also plenty of shops and restaurants located within a few minute's walk. The breakfast offered at the hotel restaurant is second to none. So many delicious options, and the portion size is perfect! It was well worth the money! We also dined in the restaurant for dinner twice during our stay - the choices were fantastic and the food quality far exceeded our expectations in every way. The hotel staff was also exceptionally friendly and helpful. Our morning waiter Manuel was top notch!! We really enjoyed our conversations with him. Although the cost of our stay was more than we intended to spend, it was well worth it. If only our lowly Canadian dollar was worth more in the UK! :) Thank you Hotel Indigo for a wonderful stay!! We will definitely be back one day! With love from Canada!
September 1, 2014
Rated

4.0

out of

5.0
 by
CC100
Great staff and lovely hotel
Was a great little hotel but unfortunately they forgot the champagne package I had ordered otherwise would be 10 out of 10. Staff were great very attentive and welcoming. The refurb in part of the hotel did not effect our stay as was sectioned off etc. Very clean. Drinks in the bar are expensive!
August 30, 2014
Rated

5.0

out of

5.0
 by
Pauline S
Clean
地点交通非常方便 , 房間清潔 , 床舖舒適 , 員工有禮貌親切 友善, 早餐多選擇, 會推薦給朋友。
August 29, 2014
Rated

4.0

out of

5.0
 by
Charam
Excellent hotel experience
A very nice hotel in an outstanding location. The attractiveness of the rooms, quality of the staff, and proximity to public transport make this a great choice for a hotel in London. Renovations kept this from being a near perfect experience. Breakfast was good but slightly overpriced. Great eating choices in the neighborhood. We will definitely stay there again. A very good value for the money.
August 28, 2014
Rated

5.0

out of

5.0
 by
Anonimouse
A great place to stay
A very nice hotel to stay at in West London, excellent breakfast, friendly staff and pretty good value. Free internet but very slow, you have to pay for high speed access. Room service was a bit disappointing considering the cost.
August 28, 2014
Rated

5.0

out of

5.0
 by
skstylist
Beautiful decor and friendly staff
Enjoyed our 3 night stay at the hotel. Could not have asked for a more comfortable and delightful experience. Furthermore, we were located 2 blocks from the tube in a lovely neighborhood.
August 28, 2014
Rated

5.0

out of

5.0
 by
Malkavian75
Great base for the Museums
We came down for my wife's birthday to visit the museums, and this hotel is an excellent base to work from. It's a short walk from the Natural History Museum, and an even shorter walk from Earls Court Tube station. The quality of the hotel is fantastic, very modern twist on Victoriana/Edwardian, and the breakfasts are unbelievably good for what you pay for. Granted, it's a little more expensive overall than some places, but you get more than your money's worth. The Staff are exceptionally friendly, without being intrusive, and very efficient. They even went the extra mile, as after mentioning in conversation the purpose of our stay, an hour after check in Room Service gave my wife a birthday dessert and card from the staff! Overall, you're looking at one of the best hotels in that area, and definitely worth checking out for the breakfasts alone!
August 28, 2014
Rated

5.0

out of

5.0
 by
Triplete
Great hotel
Excellent from all points of view, staff are friendly and helpful, my room was spacious and very comfortable, high-quality amenities are provided, soft beautiful towels, perfect location: I'll be staying at Indigo any time I will be in London!
August 27, 2014