Skip Navigation
English
|
|
|
|

Sign In

Book online or call: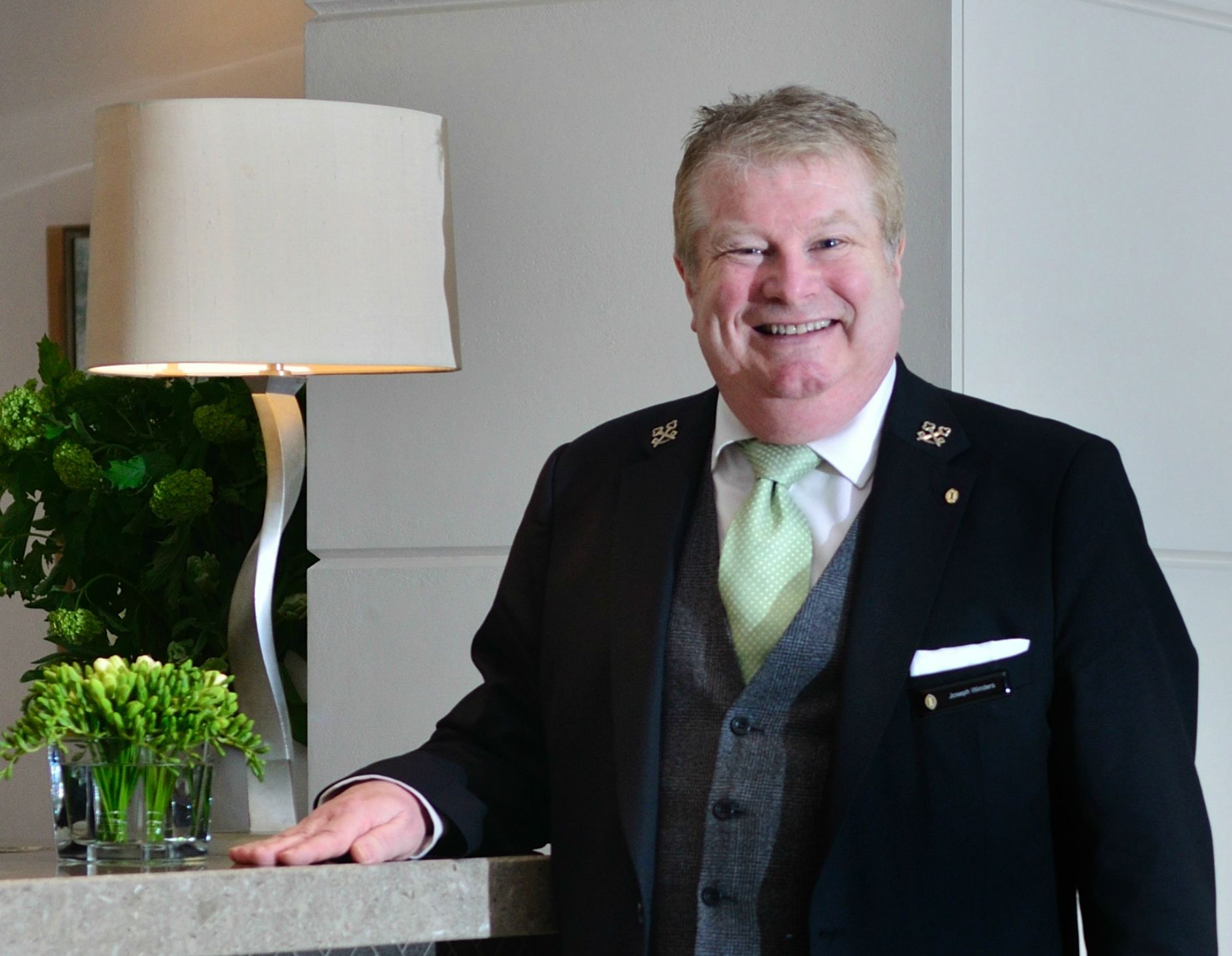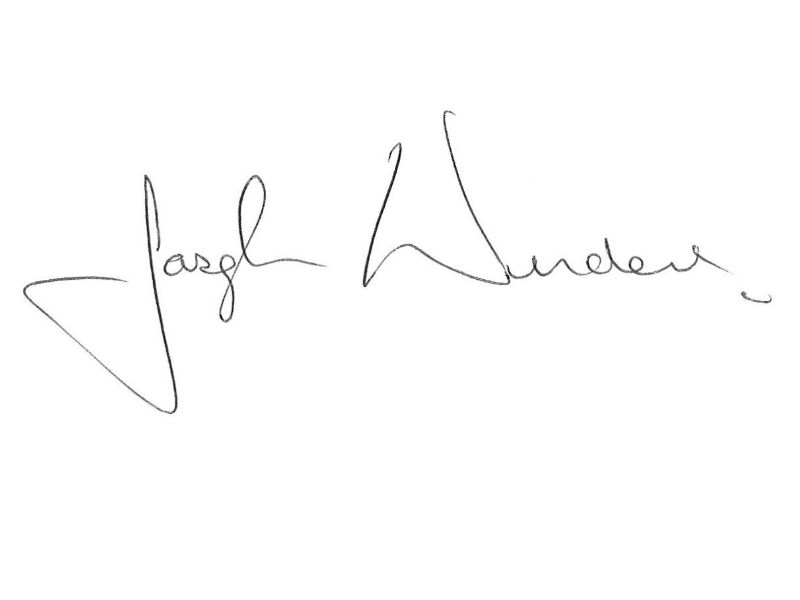 Insider Tips
LOCAL CULTURE
COSMOPOLITAN
London has always attracted all nationalities due to the richness of its culture, the diversity of its society and its vibrant economy. The tolerance of the people living here has helped the city become a melting pot of ethnic groups: currently over 300 different languages are spoken in London. Be aware of the cultures around you and respect their ways.
LONDON HOTEL ON HISTORIC PARK LANE
Steeped in history, this London hotel was once the site of a royal residence. Now the epitome of contemporary elegance, the hotel is located just steps from Hyde Park and in view of Buckingham Palace. Enjoy people watching in our chic lounge or escape to our full-service spa. Savour the menu at Theo Randall's, voted the 'finest Italian in London' or try Cookbook Café offering a fresh, seasonal menu. Bike the Serpentine or stroll the South Bank, from County Hall to Borough Market.
HOTEL HIGHLIGHTS
Restaurant & Lounges

Dining at InterContinental London Park Lane is a real highlight of any stay. From the award-winning Italian cuisine offered up by Theo Randall at h...

Amenities & Services

Spa InterContinental, located on the 1st floor, features state-of-the-art facilities and an expert team of therapists, the luxurious spa offers inn...

SPECIAL PACKAGES

There's always something special happening at an InterContinental hotel. Whether you are looking for a fun-filled getaway or a place to host your n...
London Park Lane
One Hamilton Place
London , W1J 7QY
United Kingdom
Front Desk +44-207-4093131
Languages spoken by staff
Arabic, Czech, German, Greek, English, Spanish, French, Italian, Japanese, Dutch , Polish, Portuguese, Romanian, Russian, Turkish, Chinese
Pet Policy
Assistance dogs welcome.
CHECK-IN

3:00 PM

CHECK-OUT

12:00 PM

Late Check out Available
Accessibility
Service animals allowed
8 Room(s) with Accessibility Standards
Parking
Guest Reviews
Rated

4.2

out of

5

 by

401

reviewers.
Rated

5.0

out of

5.0
 by
Gudness
Comparted room
-Inadequate room space _Too many furniture in the room
June 18, 2014
Rated

4.0

out of

5.0
 by
Tony P.
Great location shame about the shower
Booked here as was easy 2 min walk to metro to get you anywhere. Easy flat walk to Regent St, Oxford St and down to Trafalgar Square. Regents Park also only 5min walk away. Very safe neighbourhood. We were upgraded to an executive room - recently renovated and smartly furnished. Staff were excellent and very customer oriented, can't say anything negative about them. We were on the top floor and the main negative point to make is the lack of water pressure to the shower - I can only describe it as a trickle - not really acceptable in this day and age. The AC had a pre-set low setting - we like 14-15 but if I remember we couldn't set it any lower than 18. As a result sleep was not the best despite a comfortable bed. Another point was that dirty glasses were put outside some rooms in the corridor and left there. We went out and came back some hours later and the dirty glass was still there - small point but not what you want to see, plenty of restaurants in the area and can recommend very highly the Turkish café next to the Undergound entrance - had a fab breakfast sitting in the sun for a fraction of the cost of eating in the hotel
June 18, 2014
Rated

5.0

out of

5.0
 by
WendyWoohoo
Highly Recommended
Brilliant hotel right in the heart of the West End. We were surprised at the warmth towards children at the hotel which was run with precision. Breakfast is very well run and delicious, rooms are clean, modern and comfortable.
June 18, 2014
Rated

2.0

out of

5.0
 by
Magic John
Poor experience
Problems encountered which were not solved appropriately. Very poor customer service.
June 16, 2014
Rated

5.0

out of

5.0
 by
chrism42
Great Service
Nice clean room good service specially from the concierge
June 12, 2014
Rated

4.0

out of

5.0
 by
sara123
All in all, Good service
My husband and i had a lovely relaxing time in Holiday inn. The stuff were friendly, the rooms were good size and clean but however, the only down side for us was that the television channels was very limited.. The hotel being a British based, it should have all the basic TV channel the country offers..
June 11, 2014
Rated

5.0

out of

5.0
 by
sfrdan
Need Better Arrangement With Taxis
The concierge had to walk off the property to get taxis to come pick up the guests. This led to some difficulty when there were several parties of people waiting to go out in the evening. The concierge was very cheerful and helpful, but it seems awkward for him to have to make that kind of effort. Surely something else could be done to bring the taxis in.
June 11, 2014
Rated

5.0

out of

5.0
 by
zerocool
Comfortable bed and great service.
Every time I go to London on Business this is where I stay and have only good things to say about this hotel.
June 9, 2014
Rated

5.0

out of

5.0
 by
CVH56
Very Comfortable stay
I stay at this hotel for business purposes. However it is also well situated for a lot of the attractions if staying for leisure too. Bedrooms are of a good size and the air conditioning actually works! Breakfast is good but expensive so if not included in price of the room I wouldn't personally opt for it.
June 9, 2014
Rated

5.0

out of

5.0
 by
traciepink
Convenient for Hospital Visit
I stayed for one night to attend hospital the next morning. We parked right out the front of the hotel in a disabled space. I am in a wheelchair and our room was large enough for me to move around. We ate in the bar, the food was very tasty as was the breakfast the next morning. The room was very clean and the windows opened. Check in/out very easy. Downsides were that the bed was a small double and a bit lumpy. Also the duvet was not big enough for 2 people and the towels were not the best quality. Limited tv channels, wanted to watch a 1 channel and they don't have them.
June 5, 2014
Rated

5.0

out of

5.0
 by
almost platinum
Don't Hesitate! The most welcoming smile you will ever receive.
You will love this gem! Simply put....The staff were amazing on every level, the room was great & the location superb. I'm going back to this one!
June 4, 2014
Rated

5.0

out of

5.0
 by
Leisure1
Stayed in an executive room!, what a treat
2nd stay at this hotel, cannot falt it, lovely friendly staff who make you most welcome.
June 4, 2014
Rated

4.0

out of

5.0
 by
SYED Abu Dhabi
Very Good Hotel Close to Royal Colleges
This hotel / rooms very clean, close Royal Colleges, Regent's Park and tube stations to connect to major locations. We had a safe and sound stay. The high prices for the Internet Connections a bit worry on travel budget.
June 4, 2014
Rated

5.0

out of

5.0
 by
DanPG88
Regents Park
Hotel was lovely and clean, ideally located to travel into london and watch a show. The rooms are very spacious with everything you could possibly need to make your stay comfortable. Staff coudnt be more helpful on the front desk and were very polite. Breakfast in the morning was very efficent and the staff were always making sure that there was always enough food for all customers.
June 3, 2014
Rated

4.0

out of

5.0
 by
Filipo
Good location
Note:I am still not received the electronic bill from the hotel.
June 1, 2014
Rated

5.0

out of

5.0
 by
simonedf
short london break.
What do you want from a short city break ? good location ,clean hotel,friendly staff,good food,and a decent nights sleep????? well let me tell you the holiday inn regents park has all of this in abundance ! anyone looking how to run a city hotel could do alot worse than to pay a visit and see how it should be done..
May 30, 2014
Rated

4.0

out of

5.0
 by
Gunnarbg
Clean well placed hotel
Stayed for 3 nights in this hotel. The hotel is well placed close to Victoria lines Warren Street Station, (about 3-4 blocks). Few blocks walk to the shops on Regent and Oxford Street where I could leave the wife and go to explore London. The room was small but clean and in good general condition. The mattress was a little to hard for my preference. The WiFi costed 30 pounds for 3 nights, but the signal in our room was very bad, so it was almost unusable. The reception staff was excellent and helpful and so the staff at the restaurant.
May 29, 2014
Rated

4.0

out of

5.0
 by
Debbs1
Good London Hotel Option
Great location walking distance to Regents Park and metro stops. Many restaurants nearby. Friendly front desk staff and EXCELLENT concierge service. The inner courtyard rooms are very quiet if your neighbours are not noisey and the beds are comfortable. We did not take the breakfast it is VERY expensive and there are great and cheap options nearby. WIFI was not included and this might make me not return if I needed access to the internet. Otherwise I would come back.
May 25, 2014
Rated

5.0

out of

5.0
 by
RRHJ
Great Staff
The staff were universally friendly and helpful. This in my experience is not the norm.
May 25, 2014
Rated

5.0

out of

5.0
 by
Chrissie56
Comfortable room and friendly and efficient service.
We had a very enjoyable stay with friendly and efficient staff and clean and comfortable surroundings. We would recommend this hotel to anyone wishing to visiting London. Tube stations are close by for visiting most attractions.
May 24, 2014
Rated

5.0

out of

5.0
Weekend Celebration.
Excellent stay with very good location for easy access to all of London's sights. Staff in particular are very professional and exceptionally helpful & pleasant in all they do for their customers.
May 21, 2014
Rated

4.0

out of

5.0
 by
Fishstain
Great location and staff.
Great location - close to 3 tube stations serving 6 different lines. Very quiet in rooms- but loads of pubs and restaurants in vicinity. Staff were outstanding. Only negatives - rooms and bathrooms are on the small side.
May 21, 2014
Rated

5.0

out of

5.0
 by
travelerMark
Great location
Excellent hotel, located very close to a Tube Station and various bus routes. If you are feeling fit you could actually walk to Oxford Street. All the staff were friendly and helpful and the room had everything you would expect or need. My only adverse finding (that I mentioned to the staff when I checked out) are the lobby armchairs which although looked nice were the most uncomfortable chairs I have ever sat in! Will certainly stay here again.
May 20, 2014
Rated

1.0

out of

5.0
 by
Alan g
Costly and tiny rooms
Very costly , rooms were tiny, internet was very slow and 16 pounds a day. Shower trickled out . Corridors of hotel very dingy and old. Staff were fine but the hotel is just not worth staying in. Overall I would not recommend this hotel, its too expensive and rooms are tiny.
May 20, 2014
Rated

4.0

out of

5.0
 by
CelticAde1967
Excellent for a good night sleep.
I requested a quiet room when booking, and was not disapointed. Internal and external noise were non-existant and with a very comfortable bed and quiet air conditioning, I enjoyed my best night sleep in a London hotel. Check in/out was pleasant and breakfast staff were very pleasant as well.
May 18, 2014
Rated

2.0

out of

5.0
 by
Jimmy Joe
Worst IHG Experience
First off the staff is nice; however, niceness does not mean good service. And it was good service that was lacking among other things at this hotel. The room does not have any international plugs. I requested one to be delivered. They said they would. It never was delivered despite repeated calls. There were no wash clothes in the room. I called to have them delivered which was prompt. But strange thing, they are not made of cotton but some sort of synthetic. I stayed around 120 nights at hotels last year and this internet was the slowest I've experienced. Additionally, the staff only permitted 2 complimentary devices to be logged in. I prefer to have my laptop, tablet and phone logged in to get work done on the road. The room itself is small even for Europe standards. To shut the bathroom door you have to shuffle around the toilet. The bed was a single which I didn't know Holiday Inns even had. As a Platinum Ambassador I am often upgraded, which didn't happen here. In fact I was assigned a room furthest from the elevator. The only perk for staying over 60 nights per year at IGH properties (being platinum) was 500 points.
May 13, 2014
Rated

5.0

out of

5.0
 by
Henners
Another stay
Well another stay here, this time with friends we received a nice welcome and although we were too early to get into our rooms we were informed that we would be upgraded....lovely surprise. The staff here across the board are so nice...always really helpful. We will be back and we DEFINATELY recommend a stay here....many thanks to all...back soon....
May 7, 2014
Rated

5.0

out of

5.0
 by
focalist
A Great Hotel
We enjoyed our extended stay at this great hotel close to Regent's Park. The staff were extremely helpful and friendly and would always greet us with a smile. They showed a genuine interest in how well we were enjoying our stay. Our room on the fifth floor was clean and the beds very comfortable. Breakfast was well prepared and even when crowded the service was excellent. Travel from the hotel was very easy with a short walk to Great Portland or Warren Street Tube stations. I would highly recommend this hotel to anyone visiting the great city of London.
May 6, 2014
Rated

3.0

out of

5.0
 by
Wolfy14
Poor Food Selection
I stayed 2 nights and on the first night I requested a Rib Eye steak only to be told they had been taken off the menu, I then asked for the Sirloin but was informed that all steaks had been taken off!! I then selected the beef rib and was initially told that that had now finished, however after complaining one miraculously became available. I did manage to get a steak on my second night but I would have to say that the quality was poor. Unless the food improves I will not be staying at this hotel again.
May 6, 2014
Rated

5.0

out of

5.0
 by
Irene21
Wonderful stay at this hotel
Just back from a fabulous short break in London. The hotel was great would definitely recommend it. Nice area very quiet near to tube station. Lots of nice restaurants around the hotel. The room was comfortable clean and very quiet. Buffet breakfast lovely lots of nice fresh food. Staff very attentive. All staff we met in the hotel were very friendly and always smiling and chatting making sure you were all right. Definitely be back to this hotel if we need to stay in London again.
May 1, 2014