Skip Navigation
English
|
|
|
|

Sign In

Book online or call: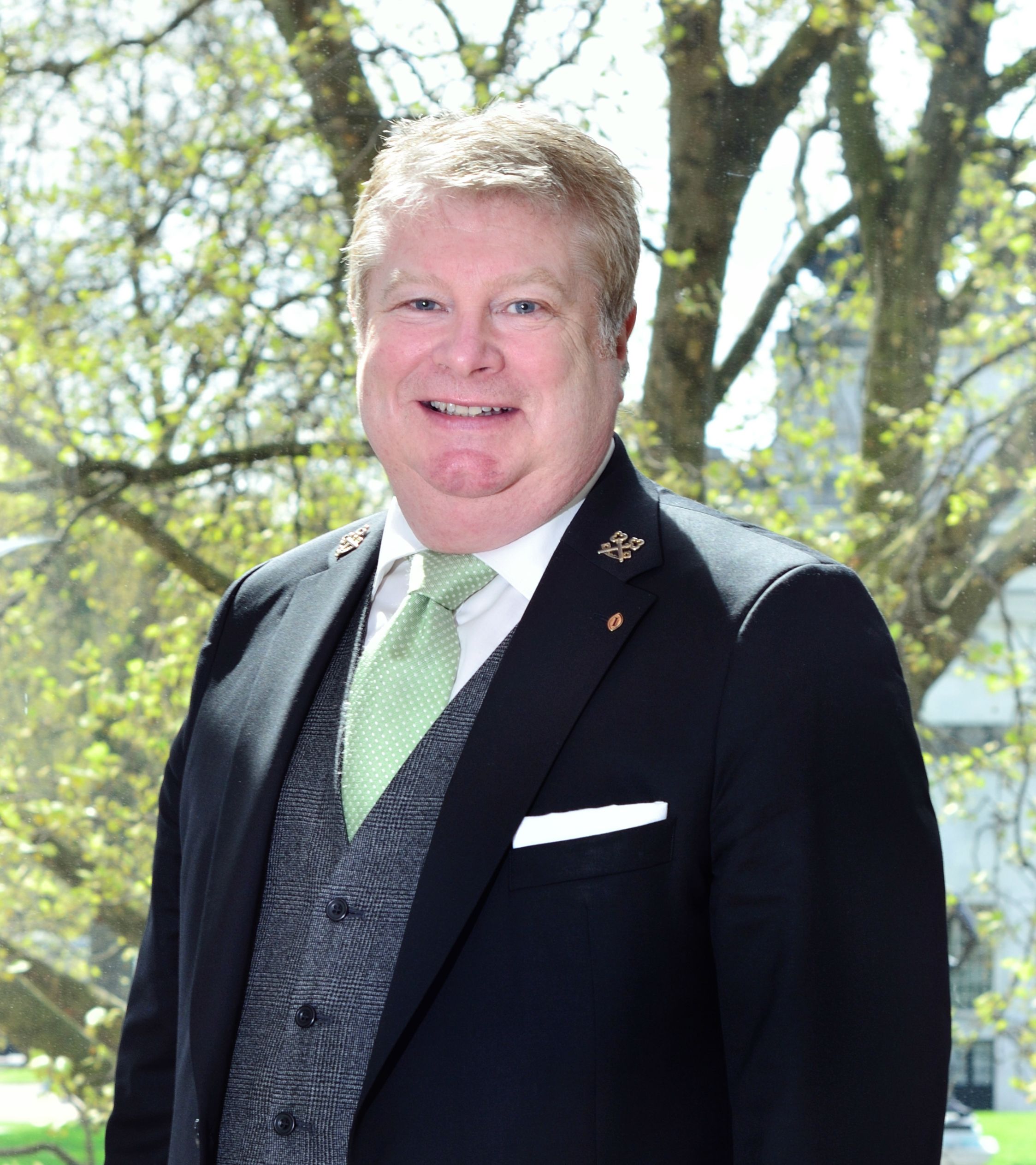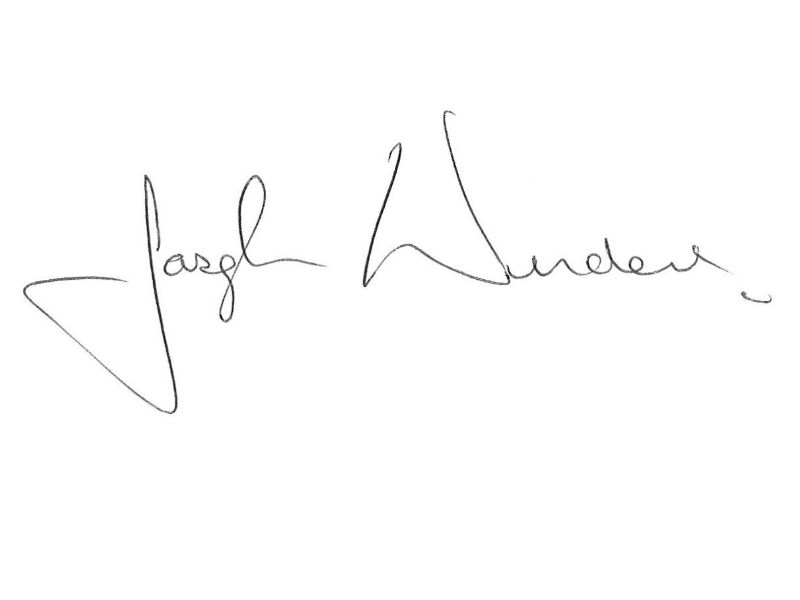 Insider Tips
LOCAL CULTURE
COSMOPOLITAN
London has always attracted all nationalities due to the richness of its culture, the diversity of its society and its vibrant economy. The tolerance of the people living here has helped the city become a melting pot of ethnic groups: currently over 300 different languages are spoken in London. Be aware of the cultures around you and respect their ways.
LONDON HOTEL ON HISTORIC PARK LANE
Steeped in history, this London hotel was once the site of a royal residence. Now the epitome of contemporary elegance, the hotel is located just steps from Hyde Park and in view of Buckingham Palace. Enjoy people watching in our chic lounge or escape to our full-service spa. Savour the menu at Theo Randall's, voted the 'finest Italian in London' or try Cookbook Café offering a fresh, seasonal menu. Bike the Serpentine or stroll the South Bank, from County Hall to Borough Market.
HOTEL HIGHLIGHTS
Restaurant & Lounges

Dining at InterContinental London Park Lane is a real highlight of any stay. From the award-winning Italian cuisine offered up by Theo Randall at h...

Amenities & Services

Spa InterContinental, located on the 1st floor, features state-of-the-art facilities and an expert team of therapists, the luxurious spa offers inn...

SPECIAL PACKAGES

There's always something special happening at an InterContinental hotel. Whether you are looking for a fun-filled getaway or a place to host your n...
London Park Lane
One Hamilton Place
London , W1J 7QY
United Kingdom
Front Desk +44-207-4093131
Languages spoken by staff
Arabic, Czech, German, Greek, English, Spanish, French, Italian, Japanese, Dutch , Polish, Portuguese, Romanian, Russian, Turkish, Chinese
Pet Policy
Contact hotel for details
CHECK-IN

3:00 PM

CHECK-OUT

12:00 PM

Late Check out Available
Accessibility
Service Animals Allowed
8 Room(s) with Accessibility Standards
Parking
Guest Reviews
Rated

4.5

out of

5

 by

342

reviewers.
Rated

4.0

out of

5.0
 by
Kdm44
Great position comfortable room
Crowne plaza is right next to Gloucester tube, near supermarkets, museums, cafés - it was perfect for us with two teenagers. Clean basic rooms.
December 31, 2013
Rated

5.0

out of

5.0
 by
Mark-1
Our Favourite London Hotel
I have been staying at the Crowne Plaza London Kensington on a regular basis for over 10 years now - from when it was a Holiday Inn. It has always been great in terms of location - just yards from Gloucester Road Tube Station with easy access to local shops and restautants. The Hotel generally offers a good size of room (for London) with garden facing rooms being the quietest and slightly bigger (if my memory serves me right). We have always been well looked after by the Hotel staff. We have seen quite a number of managers and front of house staff come and go over the years - but there are a few regular faces who look after us - particularly Raj (concierge) who is always delightful and goes out of his way to make us feel very welcome each time we visit. I wouldn't hesitstate to recommend this hotel for a stay in London.
December 31, 2013
Rated

5.0

out of

5.0
 by
lbrother
VERY NICE EXPERIENCE
During my family visit in UK, we had two different stays in Crowne Plaza London - Kensington. one is 3 nights and one is 4 nights. the size of room during my first stay at hotel is just reasonable. We got two queen sized beds but the door of mini bar can't even open completely in my room. The concierge are very nice and allows us to keep luggage at hotel between the two stays so we do not need carry too many bags when travel in other cities in UK. For my second stay in this hotel, we are delighted that our room was upgraded to a suite which provide extra room for our family. the location of this hotel is super. The tube station and waitrose (supermarket) is just over the street. We will stay this hotel again if we back to London .
December 26, 2013
Rated

4.0

out of

5.0
 by
AlisonUSA
Nice property with convenient location to public transportation
Concierge staff was excellent. We arrived 45 minutes before check-in time, and our room was not ready. The concierge took care of our luggage and moved it into our room so that we could spend our time out touring the city. The concierge was very helpful with dining options. The property is a block from Gloucester Road Station and is very convenient to the tube and bus. Room was very clean and comfortable, however, the pillows felt like rocks.
December 23, 2013
Rated

4.0

out of

5.0
 by
tmklee
Good Hotel
It was my first time to stay in this hotel. The location is very good, just 3 mins walk to tube station. Overall Experience is 4 out of 5. I would definitely to stay again.
December 21, 2013
Rated

4.0

out of

5.0
 by
Airamanna58
Perfect but a complain!
As a regular Crowne Plaza customer, not only at London Kensington where I have been many times, I know very well what are the style and the features of this brand which is my favourite all over the world. Its perfect location and the kindness of the staff, who recognize me and my family, are the main reasons of my choice. However this time I have to complain about the club breakfast service. I usually choose the Club formula to have a quite and relaxing place where having my breakfast in the morning and relaxing in the afternoon after a day in London. This time the breakfast service wasn't as good as usual. Well to tell the truth the first and the last days of my stayng(Tuesday the 9th and Sunday the 15th) it was perfect but the other days was really poor. Tables not ready or not properly laid, a cold Cappuccino which wasn't really a cappuccino but something very different while it was perfect in the two days when different waiter and waitress were there. In addition we had to ask for everything more than once and we had to wait long time. Probably only one waiter attending the club in the morning is not enough or may be the one who was there for most of my stay wasn't as capable as the others, I don't know. Anyway this my only complain all the rest was as good as usual.
December 18, 2013
Rated

5.0

out of

5.0
 by
Tammy29
Perfect location and great service
We were visiting my daughter who was studying in London for the Fall semester. We liked the location as it was near her school and the reviews were good. We arrived on November 26 and we were able to check in early, which was wonderful after a long flight from the US. Our room was quite comfortable. Every staff member we encountered was beyond helpful and friendly. The concierge recommended a nice restaurant for our group to have dinner. They also helped us find the best way to get to Heathrow for an early flight. The bar is a very comfortable place to end the day with a cocktail. The hotel is located close to the Tube, which makes getting around easy. We loved our stay in London and loved Crown Plaza.
December 7, 2013
Rated

5.0

out of

5.0
 by
dror19
GReat servica good stafe
very good hotel we like the location the room the garden the bar
December 7, 2013
Rated

5.0

out of

5.0
Wonderful Experience
Stayed at this location for 2 nights over Thanksgiving weekend. Very clean, convenient location and pleasant staff. I would definitely return to this location. Also, very close to the tube and Starbucks.
December 3, 2013
Rated

4.0

out of

5.0
 by
Pilbaratraveller
Convenient location, comfortable surroundings
On a brief holiday visit with my wife to London as part of a longer trip. We arrived on an early morning flight and were delighted to find that our room was available at that early hour. Bathroom was the first facility to be used - everything was sparkling clean and towels were good quality. As this is central London, a spacious room was not expected, but size of accommodation was adequate. A definite positive was a walk-in rather than over-bath shower. Even though we were facing a busy main road, there was no noticeable external noise. Of the facilities used, the club lounge was comfortable (although somewhat disorganised on the final morning of our stay - tables not cleared promptly) and the bar was comfortable and welcoming. On the one morning we used the restaurant for breakfast, the food quality was excellent - but no toaster!! Note that another family member was staying at Holiday Inn across the road so we had breakfast there one morning - overall I would say their breakfast was similar in quality and better for choice. Location is great - Gloucester Road tube station just across the road, and plenty of local shops/pubs/restaurants within walking distance. Only a few minutes walk to museums and short bus/tube trip to Kensington High St and Knghtsbridge for shopping. We had specific reasons for staying in Kensington on this visit and would certainly consider again if needing to stay in the area.
December 3, 2013
Rated

5.0

out of

5.0
 by
ALCA
ALCA
We found this hotel one of the best we have stayed in in London over the past years . The location is very central,the hotel rooms are comfortable and clean,. we shall return for sure next year or whenever we come to London . Thank you for the lovely time.
November 30, 2013
Rated

5.0

out of

5.0
 by
Stemasters123
Excellent hotel, superb location
We stayed at the Crowne Plaza Kensington for a combined business and pleasure visit to London. Our room was spotlessly clean and very comfortable, the bed was huge, although like most people we didn't spend much time in the room. We ate in the Umami restaurant in the hotel and had the Taste of Thai menu recommended by our waiter and an excellent bottle of wine also recommended by our waiter. The food was delightful and the wine perfectly matched. Breakfast was very nice, a good selection for all tastes and the complimentary smoothy was a nice touch. The location of the Crowne Plaza is superb, just 10 minutes walk from Harrods and a little further to Buckingham Palace. It is definitely our hotel of choice when visiting London.
November 27, 2013
Rated

4.0

out of

5.0
 by
ScottSW7
Surprisingly good!
Used to the reliable, but "blah" reputation of Crowne Plaza in the USA, I expected a good, but not outstanding, experience. I was pleasantly surprised to find a nicely appointed, quiet room which met my needs quite well. I know the area quite well, as I have a shared flat right around the corner, but locals and visitors alike will agree that Gloucester Rd is a very convenient area, with excellent Tube and Bus connections, and a lot of good things within walking distance. I have stayed at another hotel in the area most times I've had to vacate the flat for visitors, but the Crowne Plaza proved to be a better choice for a similarly priced room. Free internet is a nice touch. Ask at other hotels before you book!
November 26, 2013
Rated

5.0

out of

5.0
 by
Leeora
Enjoyable stay
Have just returned from 5 nights stay. Had a great time in a lovely hotel, great location just opposite tube station. Room was comfortable with two double beds. Nice bathroom extremely clean. Many restaurants a minute away, a real haven in London. Great value for money in a week of atrocious prices in most hotels. Will certainly be back.
November 26, 2013
Rated

5.0

out of

5.0
Perfect for group travel
I had the opportunity to bring a group of 17 people to this hotel- All the way from booking to departure, the staff was very attentive and service minded.
November 25, 2013
Rated

5.0

out of

5.0
 by
brian79
Such A Perfect Hotel in Town.Speechless
I stayed at this hotel a night .I upgraded to Superior Suite .I really had a great stay at this hotel. Not only the room big,spacious and comfortable,the location also perfect right in the centre.The underground station just a short walk away. The hotel staff are very friendly and helpful enough.They make me had a good stay also. I definitely will be returning to this hotel again in Jan next year.
November 24, 2013
Rated

5.0

out of

5.0
 by
samrina
suberb
The room was so superb that we refused the upgrade to suite..Have been here every time in London, and looks like we will continue to be here.
November 21, 2013
Rated

5.0

out of

5.0
 by
sands5992
Convenient location
Well located across the road from the tube station, uncrowded and quiet. Comfortable clean room, great breakfast.
November 19, 2013
Rated

5.0

out of

5.0
 by
Jane48
Great Location
We always stay at the Crowne Plaza when we come to London. Staff are very welcoming and professional. Hotel is in a great location with Gloucester Street Station just across the road, making it easy and quick to travel to all attractions, shopping etc. Rooms are very clean and comfortable. Highly Recommend this Hotel.
November 16, 2013
Rated

4.0

out of

5.0
 by
AusATC
Overall a great place to stay in London
We had a very good 3 night stay at CP Kensington. The staff throughout the hotel (check-in, concierge, breakfast room and check-out) were most helpful and accommodating. The 2 story suite was a welcome surprise (as a Platinum IHG member). On the negative side however, our room had a floodlight outside the window which meant the curtains needed to be drawn all the time it was on, and we could not see out at night. We were facing Cromwell Road on the first/second floor, but had no concern about traffic noise. Also, compared with other Crowne Plaza and Holiday Inn hotels I have stayed in, the breakfast was "underwhelming". We mentioned a particular concern to the restaurant manager #we felt the bacon provided in the buffet was undercooked - and not just for our tastes#. Also the option for the chef to prepare something not offered in the buffet - eg an omelette - is not obviously available, but was provided on request. Finally, on 2 of the 3 days, we were not asked for our room number, so I don't know how the restaurant is managing the different room rates #breakfast included/not included#. Overall, the stay was a good one, particularly the service of the staff in all areas. The location is very convenient, and if back in London, I would certainly have this hotel on my shortlist. Thank you.
November 14, 2013
Rated

4.0

out of

5.0
 by
ykshow
Almost good but something woring was experienced
My wife and I had a good stay. Although the room faced at the Cromwell Road that was sometimes crowed by the commuter cars and buses, it was very calm and we had good sleep and enjoyed. But a drain of the washstand was not good, it was almost blocked. We have a next stay plan on next February, we hope we will experience no something wrong. Thank you.
November 14, 2013
Rated

5.0

out of

5.0
 by
cathy3416178
comfortable beds, fantastic location and great service but......
Waiting for a seat for breakfast not acceptable, and then . Waiting around with food going cold as only half breakfast items available at one time is very frustrating. Seems to be the norm at hotel chains now but not prepared to put up with it again, would definitely stay here again but on a room only basis and would breakfast elsewhere.
November 13, 2013
Rated

5.0

out of

5.0
 by
Fishplate7
Well worth it!
Our family (2 adults + 2 boys 12 & 11) took a short holiday break in London. Main reason was a visit to see Chelsea play in Stamford Bridge but also visits to the Science Museum, the London Dungeons, Hamleys, Chinatown, etc. The hotel is perfectly located to these attractions and to access Oxford Street, Piccadilly, or out to Fulham Broadway, for Chelsea. The Natural History museum is 15 minutes walk from the Hotel; the Science Museum 20 minutes! The staff were both friendly and helpful. We were on the second floor, facing the garden, making it quiet! The room was fine, though it was just a bit small and had one small window which did not provide enough daylight. Otherwise it was clean and beds were firm and comfortable for me. Two queen size beds met our needs. Less than 2 minutes walk from Gloucester Road tube station. There are plenty of family orientated restaurants in the area. Overall we had a wonderful time and would return again!
November 13, 2013
Rated

4.0

out of

5.0
 by
Alfieball
Perfect!
Nice friendly, very helpful staff who ensure quality and service at all times.
November 10, 2013
Rated

5.0

out of

5.0
 by
Bryan123
Excellent Service
From the moment we arrived, we received a great professional service. We arrived early several hours before check in, but the staff, especially the head concierge, Tony, made us feel welcomed. We were able to check in early and even had a complementary breakfast! He even assisted us with transportation arrangements for us. The hotel is conveniently located with easy access to pretty much anywhere with tube. We plan to visit London again next month and will definitely stay at Crowne Plaza again. Bryan from Maryland
November 7, 2013
Rated

3.0

out of

5.0
 by
Howie7
Priority
Check in was a mess and we had reserved 3 rooms, we were not recognised as high priority members nor offered the usual benefits although we did ask and then received . The room temperature was difficult to regulate and the air conditioning was noisy. However the Hotel is well located and the staff were excellent
November 6, 2013
Rated

5.0

out of

5.0
 by
RPBelli
Very good formula club
Good location and very good formula club with lounge reserved all day for breakfast e daily break and newspaper
November 3, 2013
Rated

5.0

out of

5.0
 by
Singh78
Superb high quality hotel within Central London
Really impressed by the hospitality offered by this hotel no request was too big, they made sure we were looked after and the rooms were modern, luxurious and really comfortable. I will definitely be staying here again.
November 1, 2013
Rated

5.0

out of

5.0
 by
skibnib
great location
stayed here with my wife and two young children, so that we could visit natural history museum and science museum. excellent location just 5 minutes walk to natural history museum. nice clean room which the kids loved. good breakfast and attentive staff. only let down was the quality of things in the mini bar(bells whiskey for one instead of a single malt) and the pillows were past their best, no bounce left in them.
November 1, 2013
Rated

5.0

out of

5.0
 by
Emsie
Spacious room and great food
Spacious, quiet family room Friendly and helpful staff Excellent food - breakfast buffet and evening meal at Umami restaurant. Pillows were not the most comfortable, but request for additional duvet was fulfilled promptly. Minibar still had the remains of food from the previous guest, but otherwise room cleanliness was adequate. Check in and check out were uncomplicated, but felt room was a bit overpriced - but this is London! Pleasant hotel facilities. Great location, close to Gloucester Road tube station, Kensington Gardens, etc.
October 28, 2013