Skip Navigation
English
|
|
|
|

Sign In

Book online or call: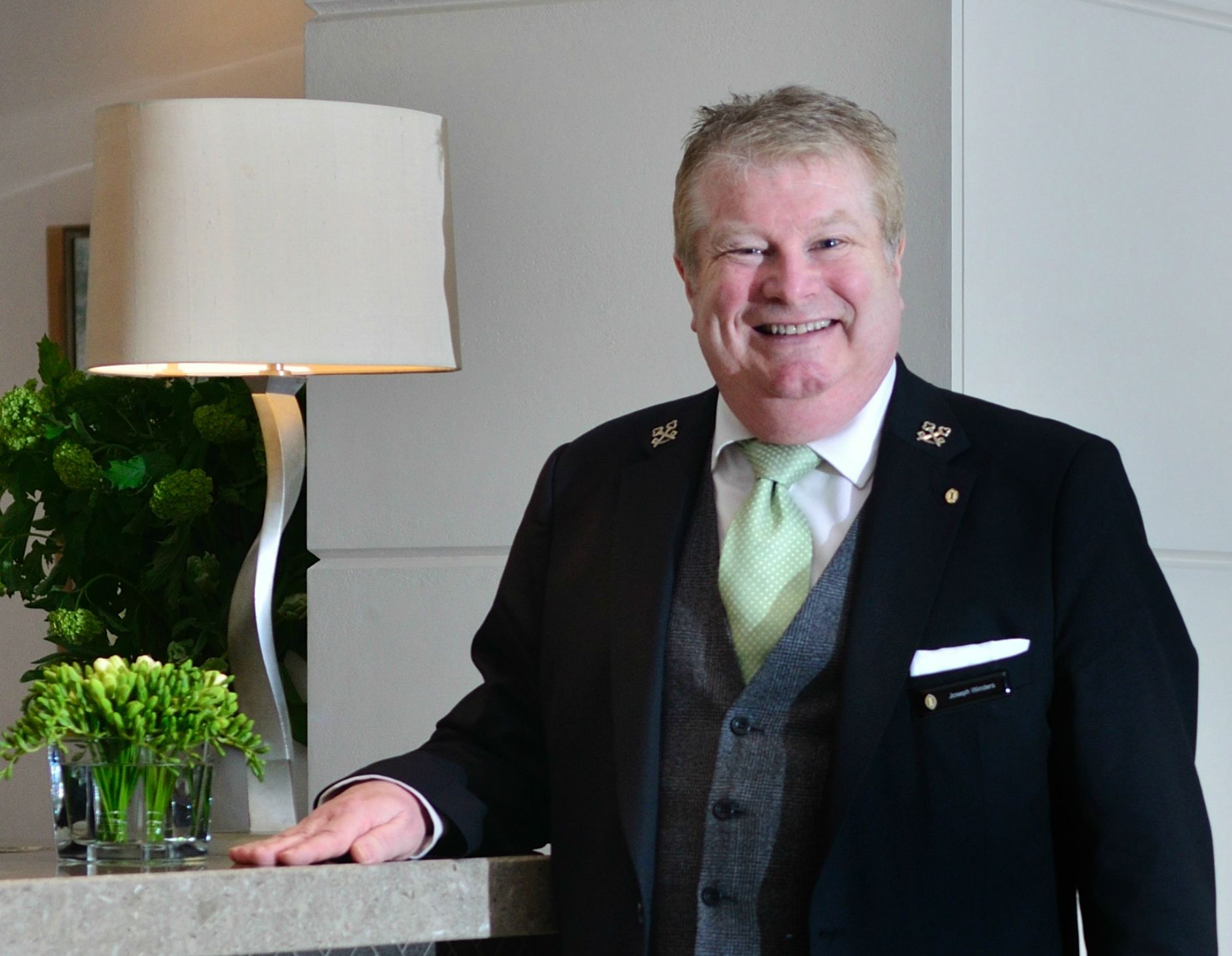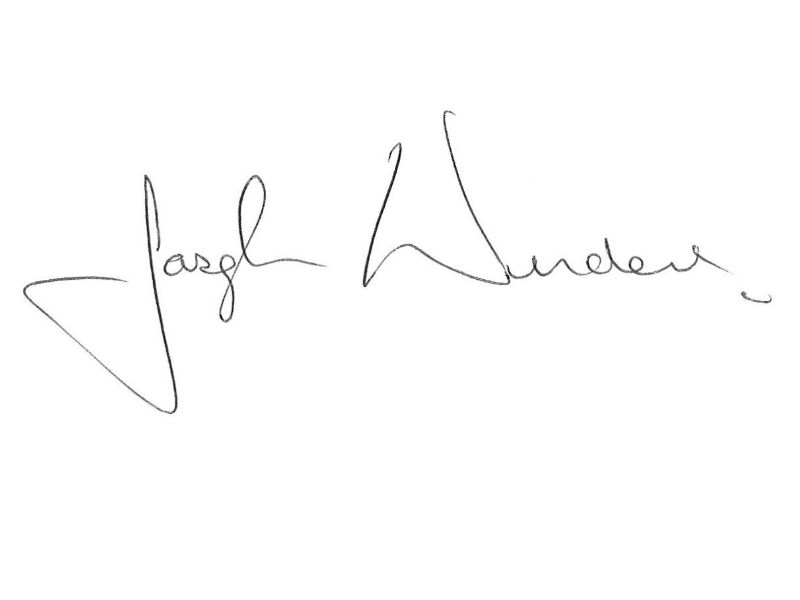 Insider Tips
LOCAL CULTURE
COSMOPOLITAN
London has always attracted all nationalities due to the richness of its culture, the diversity of its society and its vibrant economy. The tolerance of the people living here has helped the city become a melting pot of ethnic groups: currently over 300 different languages are spoken in London. Be aware of the cultures around you and respect their ways.
LONDON HOTEL ON HISTORIC PARK LANE
Steeped in history, this London hotel was once the site of a royal residence. Now the epitome of contemporary elegance, the hotel is located just steps from Hyde Park and in view of Buckingham Palace. Enjoy people watching in our chic lounge or escape to our full-service spa. Savour the menu at Theo Randall's, voted the 'finest Italian in London' or try Cookbook Café offering a fresh, seasonal menu. Bike the Serpentine or stroll the South Bank, from County Hall to Borough Market.
HOTEL HIGHLIGHTS
Restaurant & Lounges

Dining at InterContinental London Park Lane is a real highlight of any stay. From the award-winning Italian cuisine offered up by Theo Randall at h...

Amenities & Services

Spa InterContinental, located on the 1st floor, features state-of-the-art facilities and an expert team of therapists, the luxurious spa offers inn...

SPECIAL PACKAGES

There's always something special happening at an InterContinental hotel. Whether you are looking for a fun-filled getaway or a place to host your n...
London Park Lane
One Hamilton Place
London , W1J 7QY
United Kingdom
Front Desk +44-207-4093131
Languages spoken by staff
Arabic, Czech, German, Greek, English, Spanish, French, Italian, Japanese, Dutch , Polish, Portuguese, Romanian, Russian, Turkish, Chinese
Pet Policy
Assistance dogs welcome.
CHECK-IN

3:00 PM

CHECK-OUT

12:00 PM

Late Check out Available
Accessibility
Service animals allowed
8 Room(s) with Accessibility Standards
Parking
Guest Reviews
Rated

4.6

out of

5

 by

281

reviewers.
Rated

5.0

out of

5.0
 by
Suki69
Stylish Hotel with Excellent Transport Links
The Hotel Indigo is a stylish hotel close to the London tube and easily accessible. Rooms and service are excellent. Breakfast is not to be missed - remember to buy a breakfast voucher on arrival if you have a room only booking.
July 1, 2014
Rated

5.0

out of

5.0
 by
Daisyduke
Wimbledon stay
My daughter and I stayed overnight after a visit to Wimbledon. Fantastic hotel, perfect for journey to and from Wimbledon. Professional but friendly staff, breakfast wonderful, all in all brilliant choice, will stay again.
June 29, 2014
Rated

5.0

out of

5.0
 by
MONICA JOSEFINA
muy buen hotel
Hotel muy bien situado,a 2 minutos del Metro,decoracion moderna y de buen gusto.La habitacion comoda con mini bar gratuito.Personal de recepcion amable,eficiente,algunos hablaban español.Fue una hermosa experiencia alojarnos en este lugar.
June 26, 2014
Rated

5.0

out of

5.0
 by
asdred68
Great Service
Stayed here for a weekend break, thought the location was excellent, rooms were nice, fresh & different, breakfast was a must, great selection & presentation, best we have had to date! We found the staff to be very helpful and accomodating, nothing was a problem, reception staff super helpfull . A great stay, will definatly book there again.
June 26, 2014
Rated

3.0

out of

5.0
 by
pds25
Very forgettable
overpriced. pick crowne plaza on cromwell road instead.
June 25, 2014
Rated

5.0

out of

5.0
 by
David107
Location, location
A superb choice for access to Heathrow and Kensington. The fact that it is so close to Earl's Court station compensates for its distance from the West End. The prices also compensate for taxi at night. A gem of a boutique hotel with very friendly staff. David S.
June 25, 2014
Rated

5.0

out of

5.0
 by
DocKev
Excellent stay in London
Staying at the Hotel Indigo London Kensington in Earl's Court was a pleasure. Less than a 5 minute walk to the Earl's Court tube station, it is ideally situated for those wishing to explore London. A variety of restaurants close to the tube station, from fast food to fine dining, allows travellers to find something to fit their budget while staying at the hotel. There was ample room in the Executive Room I stayed in, and the King sized bed allowed for comfortable sleeps. The bathroom was a generous size, and the climate control A/C allowed me to keep the internal environment comfortable during the warm muggy days outside. The staff were friendly
June 24, 2014
Rated

5.0

out of

5.0
 by
Leroy12
Amazing rooms, comfy bed and great breakfast
very pleasantly surprised by the hotel. Would go again
June 23, 2014
Rated

5.0

out of

5.0
 by
Emilie d
Very nice hotel close to the tube
Everything was perfect except for the bedsize. Apparently I was made to understand that the kingsize beds in London were only a mere 150cm wide (much smaller than a queensize). A big disappointment on my arrival - I had to share the bed with my teenage son
June 22, 2014
Rated

5.0

out of

5.0
 by
jjviajero
Elegancia, modernidad y simpatía
Desde el primer momento la acogida por parte del personal fue excelente, atendieron nuestras peticiones con eficacia y una sonrisa. El hotel inspira jovialidad, elegancia y modernidad. Nos ha dejado una sensación de gran calidad en nuestra estancia en Londres.
June 22, 2014
Rated

5.0

out of

5.0
 by
dalnair
Friendly staff and enjoyable stay
The staff in Hotel Indigo were very helpful. The room and bathroom were clean and comfortable. The hotel is close to Earls Court road and provides easy access to London transport.
June 20, 2014
Rated

5.0

out of

5.0
 by
Valmy
My Hotel of Choice
From our first experience a few years ago during the transition phase to the Indigo style, this is our third visit and will not be our last - no complaints.
June 20, 2014
Rated

5.0

out of

5.0
 by
MariaYa
Very nice hotel in Kensington
I did enjoy the stay and would recommend the hotel to anyone wishing to explore Kensington
June 19, 2014
Rated

1.0

out of

5.0
 by
Johnthebrief
Beautiful, tiny room
The rooms are beautifully decorated, immaculately fitted out, and miniscule. I had an allegeldy superior room in which it would have been impossible to swing the proverbial cat. There was certianly nowhere to put my luggage. When my aircon developed a rattle in the middle of the night and I had to swap rooms at 1am, I was moved to another room which was, unbelievably, even smaller. It was like a reverse TARDIS. Top tip for hotel check in staff. If you see someone come in with heavy luggage, don't put them in the attic room up a long winding flight of stairs. Top tip for Indigo, if you are going to advertise, and charge for, a 'superior' room, don't make it a tiny little garrett in the attic with no windows. The shower was lovely. The bed was comfy.
June 18, 2014
Rated

5.0

out of

5.0
 by
MRSKPT
Good stay
Great stay and excellent staff. Only negative is Platinum points I chose over a beverage were not credited.
June 17, 2014
Rated

5.0

out of

5.0
 by
mag.bcn
Excelente hotel
Todo era de diseño en el hotel y la atencion perfecta, muy recomendable la estancia en este hotel
June 16, 2014
Rated

2.0

out of

5.0
 by
Talaris
Hotel Needs Work
This hotel has potential. However, they have problems with significant heating and air conditioning noise. They made changes to keep neighboring properties happy. Those changes moved the noise inside. The changes also broke the Internet (must have moved access points around). Definitely a work in progress. Skip this property until it is all fixed.
June 15, 2014
Rated

5.0

out of

5.0
 by
Gregoo
A/C in Room
The A/C needs to go lower than 18c. It was warm when we visited London.
June 14, 2014
Rated

5.0

out of

5.0
 by
Anson939
在倫敦不錯的選擇
位置方便,房間乾淨。白金會員升級到套房。唯一不方便是沒有電梯,樓梯比較窄,有大件行李會非常不方便。在酒店也沒看到任何門童。
June 13, 2014
Rated

5.0

out of

5.0
 by
buffgrl
Sparkling Stay
I really cannot give this hotel enough praise. The staff at Hotel Indigo Earl's Ct was outstanding, the hotel is simply beautiful, the location was perfect. I would stay here again hands down, and I'd recommend anyone visiting London to stay at this hotel as well. The free wifi was a huge plus, as well as the free minibar. It was nice to have some non alcoholic drinks available cold and in the fridge after a long day of site seeing. Thank you Hotel Indigo for making my stay absolutely amazing.
June 10, 2014
Rated

5.0

out of

5.0
 by
squidhead
Love this hotel
This is a similar review to what I put on Tripadvisor: I have to add my kudos to all of the others for this lovely hotel. The staff were very friendly and polite. My room was extremely comfortable and the shower was fantastic. Towels very fluffy and I loved the robe and slippers. In all honesty I have to report there were some problems while I was there, the AC went out (and it was hot and muggy during my stay), I had to open the windows to sleep & I didn't sleep well from the street noise. There was also a problem with the kitchen (which was reported via a flyer, though I never ate there). And I found the wifi to be very slow and spotty, at least twice I had to request them rebooting it. I had trouble with all 3 of my devices so I doubt the trouble was with my stuff, but with them. Aside from that, the location is wonderful and I loved the quirky decor. Others have mentioned "turndown service" but I only received that once during my 5-night stay, I have no idea why. The bed was very very comfortable and I had plenty of room for my clothes and things. Loved the minibar too.
June 9, 2014
Rated

5.0

out of

5.0
 by
Wesi1910
Would not hesitate to stay again
Wow !! I got an extremely friendly welcome by Lady Carly, who ensured that I got a room matching my requests and wishes. The room was immaculate and very different in decor compared to what I am used. The bed was dead comfy and I loved the rain shower in the bathroom. A shower screen or curtain would be a helpful though as the water splashed onto the tiles and the sink cabinet. I did not eat in the hotel and was a little disappointed with the choice of beers in the bar. The bartender was not as friendly as the reception staff and seemed to be a little apprehensive when Carly tried to encourage him to wish other guests a happy anniversary in an enthusiastic manner. However, he was polite and efficient when dealing with me. The farewell at the end of my stay was encouraging, too. I was lucky enough to redeem points for my 2-night stay as the price per night would have been beyond my budget, but considering that this is a boutique hotel in London the price is probably average.
June 8, 2014
Rated

5.0

out of

5.0
 by
Jon544
Excellent Boutique Hotel
A gem tucked away in Kensington. Only there overnight and had to leave in morning as had a full day planned and the Theatre booked (wicked). Upgraded to a Junior Suite and thoroughly enjoyed the experience - made even better by using this stay as a reward night.
June 3, 2014
Rated

5.0

out of

5.0
 by
Mallorn
Excellent Hotel
Extremely good hotel - probably the best one I've ever stayed at in London. Very easy to get to from Heathrow and they let me check in slightly early so I could sleep off some of my jet lag before going out for the evening. Definitely superior to the other London Holiday Inn Expresses (which are good) where I have stayed before and, surprisingly, the price was exactly the same for the night I was there. Would definitely recommend it to anyone and, so long as there is not a large price difference, I will certainly look at using it again next time I overnight in London.
June 3, 2014
Rated

5.0

out of

5.0
 by
Vincent07
Great service and great location
We really enjoyed our 3 nights stay. The hotel is nicely located next to a metro station, the staff is very helpful and the breakfast is great.
June 1, 2014
Rated

5.0

out of

5.0
 by
Fi too short
Always a great stay
Cannot fault this hotel. Always try to stay here when on business in London. The breakfasts are excellent.
June 1, 2014
Rated

5.0

out of

5.0
 by
cchuang
Wonderful property
This property is in a convenient neighborhood and located right next to Earl's Ct subway station. It also has everything you might need surrounding it like grocery store, bank, post office and wide variety of restaurants. Interior is fresh and maintained well, internet is free and fast, water pressure is strong, bed is comfort for good sleep, minibar is simple but free (not sure if that was because I'm a platinum member). Highly recommended and will personally stay here next time in London.
June 1, 2014
Rated

5.0

out of

5.0
 by
FlyingFish
best ever hotel stay
Can't fault the hotel. Rooms excellent, clean and with everything you could need. Breakfast was amazing - huge amount of choice for an inclusive breakfast and all freshly prepared. The bar was a great place to relax especially with £3 for a glass of champagne on Sunday evenings! The staff couldn't do enough for you but weren't too in your face. Overall and excellent stay. I just wish I could afford it more often.
May 30, 2014
Rated

4.0

out of

5.0
 by
Elvise
Noisy Aircon- the only downside
I would have loved to give this hotel a 5 in all categories. However my sleep quality was obviously affected by the noisy air con even though the room, and the bedding was extremely comfortable. I really hope that the noisy air con in my room was due to a maintenance problem. If this was considered the norm and the air con in all the rooms were as loud, then being a light sleeper, I will have to reconsider. Else, I will definitely return to this hotel whenever I visit london.
May 28, 2014
Rated

5.0

out of

5.0
 by
Shing-wai
Comfortable & Relaxing
Hotel Indigo is conveniently located on Piccadilly line, and easily accessible by foot from the underground station. which is ideal for me coming through Heathrow. The counter staff were all very friendly and polite, and WiFi was readily accessible in the room. Breakfast was just super and served by heart, though the room price was a bit on the high side. The only criticism is that the shower partition was not very well designed, water got splashed out easily towet the whole toilet during use.
May 23, 2014