Skip Navigation
English
|
|
|
|

Sign In

Book online or call: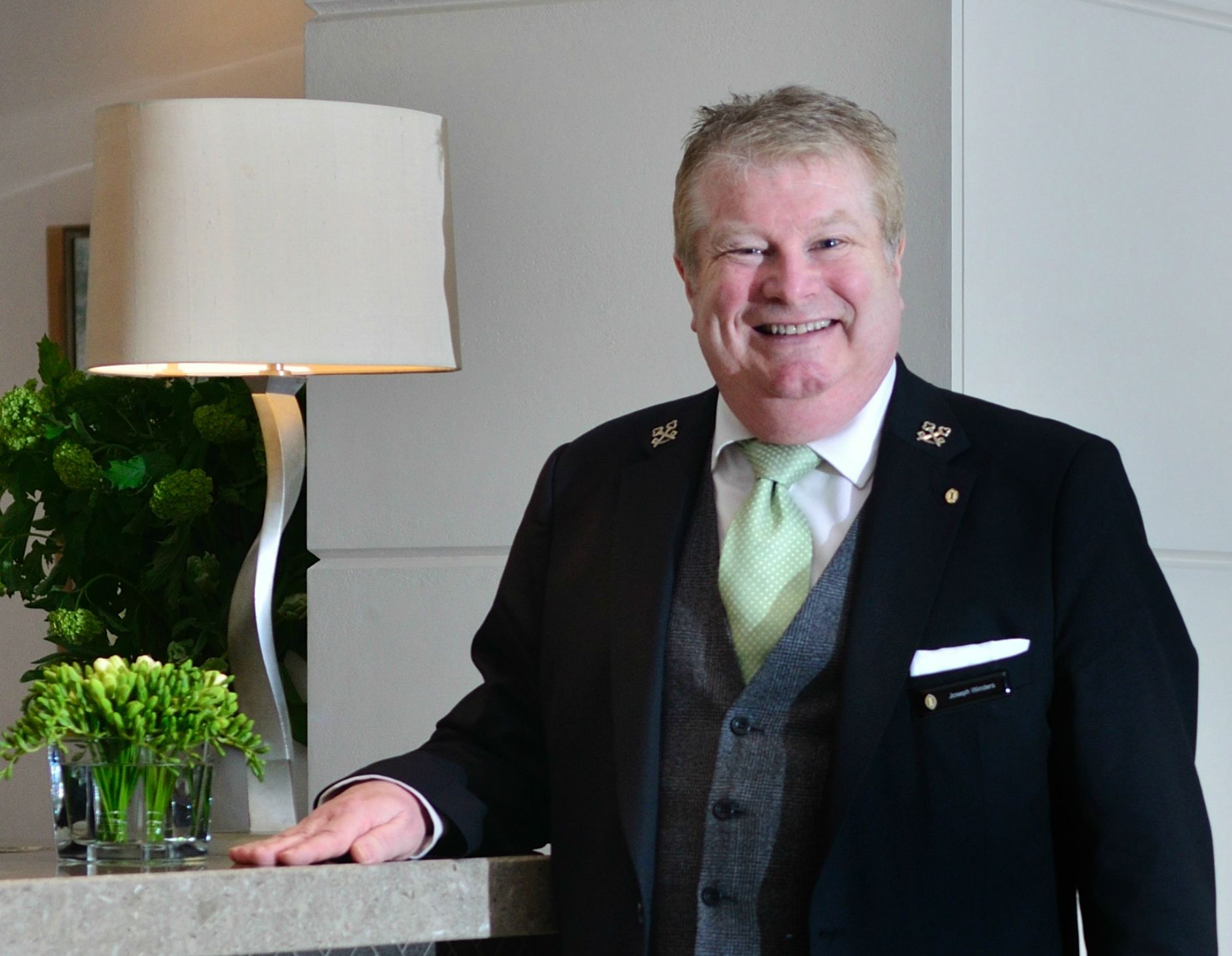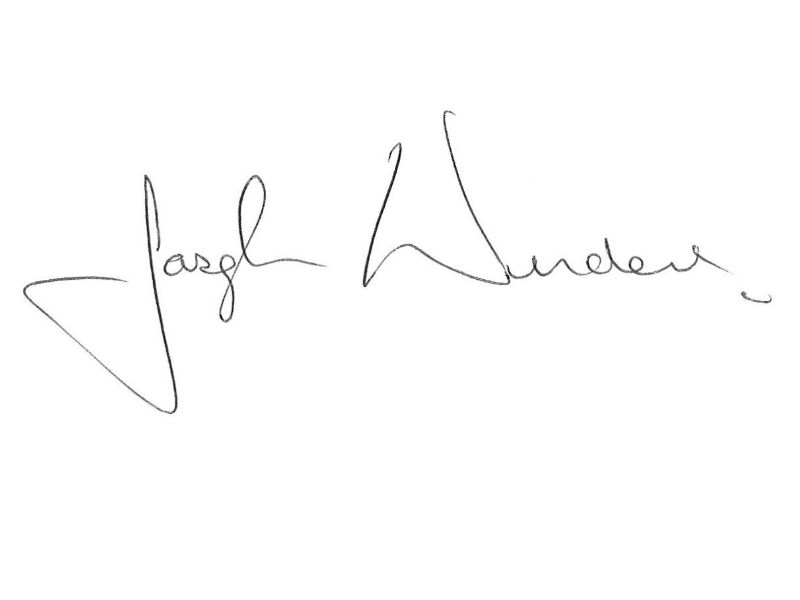 Insider Tips
LOCAL CULTURE
COSMOPOLITAN
London has always attracted all nationalities due to the richness of its culture, the diversity of its society and its vibrant economy. The tolerance of the people living here has helped the city become a melting pot of ethnic groups: currently over 300 different languages are spoken in London. Be aware of the cultures around you and respect their ways.
LONDON HOTEL ON HISTORIC PARK LANE
Steeped in history, this London hotel was once the site of a royal residence. Now the epitome of contemporary elegance, the hotel is located just steps from Hyde Park and in view of Buckingham Palace. Enjoy people watching in our chic lounge or escape to our full-service spa. Savour the menu at Theo Randall's, voted the 'finest Italian in London' or try Cookbook Café offering a fresh, seasonal menu. Bike the Serpentine or stroll the South Bank, from County Hall to Borough Market.
HOTEL HIGHLIGHTS
Restaurant & Lounges

Dining at InterContinental London Park Lane is a real highlight of any stay. From the award-winning Italian cuisine offered up by Theo Randall at h...

Amenities & Services

Spa InterContinental, located on the 1st floor, features state-of-the-art facilities and an expert team of therapists, the luxurious spa offers inn...

SPECIAL PACKAGES

There's always something special happening at an InterContinental hotel. Whether you are looking for a fun-filled getaway or a place to host your n...
London Park Lane
One Hamilton Place
London , W1J 7QY
United Kingdom
Front Desk +44-207-4093131
Languages spoken by staff
Arabic, Czech, German, Greek, English, Spanish, French, Italian, Japanese, Dutch , Polish, Portuguese, Romanian, Russian, Turkish, Chinese
Pet Policy
Assistance dogs welcome.
CHECK-IN

3:00 PM

CHECK-OUT

12:00 PM

Late Check out Available
Accessibility
Service animals allowed
8 Room(s) with Accessibility Standards
Parking
Guest Reviews
Rated

4.1

out of

5

 by

419

reviewers.
Rated

4.0

out of

5.0
 by
NancyR
Location, location, location
The location of this hotel cannot be beaten in London. It was close to the tube and all the things we wanted to see in London. We were able to walk everywhere. The staff was wonderfully helpful in so many ways. They are to be applauded. The only drawback was that the rooms did not have blow dryers or hot water pots. It seems that this quality of hotel should have these. I had to leave to the airport early morning with wet hair.
February 27, 2014
Rated

5.0

out of

5.0
 by
Chazman
Good location
Superb service on checking in and that level of service remained consistenly high throughout our stay, close to all the amenities that we wanted to visit during our stay.
February 27, 2014
Rated

5.0

out of

5.0
 by
CleoH
Same ole home feeling
Felt at home from the time I checked in till I left. Same familiarity with Holiday Inn comforts. Excellent location and within walking distances to shopping districts and good food abound in the area.
February 26, 2014
Rated

5.0

out of

5.0
 by
Fuller03
Best sleep ever
We arrived exhausted and slept till noon. The most soundproof hotel stay we have ever had. Great hotel, location, and staff. We will be returning.
February 14, 2014
Rated

5.0

out of

5.0
 by
sarasmum
So convenient to attend Central London wedding
We were in London to attend a family wedding and the hotel was so convenient to church and reception. The room was quiet as requested and it looked as though it was recently refurbished. Bathroom and bed spotless. We had one evening meal which was enjoyable apart from one ignorant guest who was determined to be awkward. Felt very sorry for the waitress who only appeared to be abiding by company rules. The breakfast was very good and set us up for both days. An enjoyable stay and would visit again.
February 12, 2014
Rated

5.0

out of

5.0
 by
time traveller
Brilliant Hotel
Had a great stay at the Holiday Inn Mayfair, yet again! The staff are friendly and helpful. The room was lovely and the breakfast delicious. We keep returning and have yet to be disappointed.
February 12, 2014
Rated

5.0

out of

5.0
 by
richie24
Great room and great service
From the moment we checked we made to feel very welcome. Sarah on reception was fantistic to deal with. The room was very comfortable and the views were breathtaking. Would highly recommend this hotel I will be staying there again.
February 10, 2014
Rated

5.0

out of

5.0
Great Stay
Had a 2 night stay at the Hotel, and was very pleased with the quality and cleanliness of the hotel> The staff were very welcoming and helpful, and it felt like the hotel was very well managed. There was some redecoration taking place on our floor, but this was done with no disruption or inconvenience at all to ourselves. An excellent location for seeing the main attractions either on foot or by tube. Will definitely return without any hesitation
February 9, 2014
Rated

5.0

out of

5.0
 by
Jen410
Excellent service and great location
My stay at Holiday inn - London Mayfair was absolutely great! The room was nice, the staff were all very kind, the location was excellent and the breakfast buffet was delicious too. I had a very comfortable stay for 10 days. I would like to say special thanks to the housekeeping staff and the staff at the front desk for being very kind and helpful. I would definitely come here again on my next trip to London.
February 6, 2014
Rated

5.0

out of

5.0
 by
bonesy
2 NIGHT STAY
We really enjoyed our stay at the Holiday Inn. Our first night we had a good evening meal which was a reasonable value for money. The room was excellent with all facilities to a high standard. The bed was very comfortable and the bathroom was more than adequate. Overall we liked every aspect of our stay at this hotel and would recommend to our friends.
February 6, 2014
Rated

3.0

out of

5.0
 by
Skippy50
Great reception but a little shabby
I cannot fault the welcome at reception nor the efficiency of check-in/out. I was early and my room was ready and whilst the decor is dated and the bathroom very 1970s, it was clean and I had a decent night's sleep. Public areas were ok, but again need an update and the carpets in the corridors were stained, frayed and grubby. The lift was extremely slow, having to wait minutes even not at busy times. Price was ok and location was where I wanted to be, but I have recently stayed at a Hotel Indigo, also an IHG hotel, and for less money the hotel offered chic, boutique accommodation that beat the Holiday Inn, Mayfair in every way.
February 3, 2014
Rated

4.0

out of

5.0
 by
an_na
I just wish the internet was free of charge:)
Everything is excellent about Holiday Inn Mayfair, but I do think paying extra for internet (especially that there are many who are visiting for business purposes) is not a great marketing step. Apart from that I was very satisfied. Beds are very comfy, bathrooms clean and comfortable as well. Great location and surrounding!
February 3, 2014
Rated

5.0

out of

5.0
 by
AndyPh
Great stay
I stayed with my wife and we really enjoyed the stay. Great location for the shops. There was a Sainsburys opposite, which was excellent for those bits and bobs you need and of course Green Park tube is only across the road. Our room was very warm and cosy, the staff could not do more to help and nothing was too much them, including the kind concierge who provided the shoe polish and brush! Note that the free wifi is not so good, bandwidth was limited. RECOMMENDATION Visit Petrocchi bar / cafe, Albemarle Street, Italian family run with mum cooking. The calamari starter was fantastic, Olives great and deserts were fresh and delicious.
February 2, 2014
Rated

5.0

out of

5.0
 by
HappyRockyBunny
In the action yet quiet
We booked this hotel to be near an evening event venue. It was exactly where we wanted to be and at the right price. We weren't disappointed, the hotel is now on a regular list of hotels I would, use again. Staff treated us well. Very polite and attentive. Room was spacious enough for a family room, good bathroom with toiletries (becoming rare in London), massive wardrobe with everything you could want - iron, ironing board, safe, trouser press, hair dryer, kettle, fridge ... TV Chanel's a little lacking, but we only wanted background noise. Breakfast was plentiful albeit a little cramped. Great pancake machine! Definitely will return. Definitely recommend!
January 31, 2014
Rated

3.0

out of

5.0
Love the venue, HATE the internet policies
Lovely if you have zero need for connectivity. Hotel limits bandwidth and device count on their "free" internet, pretty much forcing an upgrade. classic bait and switch. Lord help you if you log in too many devices - third party tech support total waste of time. Hotel helpless to assist. Nice if you own no phone, tablet or laptop - useless for business travelers or anyone from the current century. In all other respects a terrific spot - too bad they screwed it up. Staff did their best, it is the hotel policies and systems that stink.
January 29, 2014
Rated

5.0

out of

5.0
 by
yellowmouse1
ALWAYS GREETED WITH A SMILE!
My wife and I always try and stay at this location , it offers wonderful service and we are always treated very well. The position is second to none and we would highly recommend!
January 26, 2014
Rated

4.0

out of

5.0
 by
margendy
Good
This time the price was better than usual and not as overpriced as it can be sometimes
January 17, 2014
Rated

5.0

out of

5.0
 by
The Bishop
Busy executive, total comfort, everything worked. No problems, could have used a trouser press.,
Always a joy to stay here either on business or pleasure. Great location and it all works. Many seriously good restaurants within walking distance, an abundance of taxis and 1 minute to the underground. Prices are usually ok for this area of London. Would never stay anywhere else. As a Gold Rewards Club member I get 5 star service.
January 15, 2014
Rated

4.0

out of

5.0
 by
DHM68
Location & "most" of the staff............
Annual family trip to London and our fourth time at this hotel, unusually, the receptionist who checked us in was incredibly off-hand and I was quite taken aback when I queried the rate I had booked, I was sure it included breakfast for all four of us, she informed it did not. I said to her "I'll have to check me emails" to which she replied "you do that" in a very rude manner! Requested a room on a hight floor so we were in 620 with a bit of a view of Green Park. The rooms here are a bit tatty but I understand the hotel are re-furbishing them. The room was more than adequate for my husband and I and our two teenagers and the location of the hotel is fantastic for walking our getting the tube from Green Park next door. The other staff were great throughout the rest of our stay as was the breakfast. My husband had let the hotel know it was my birthday and they very, very kindly left a bottle of champagne in our room - thank you Holiday Inn Mayfair. Great weekend in a lovely hotel, will return again I'm sure.
January 15, 2014
Rated

5.0

out of

5.0
 by
iGuy
Welcoming and Helpful Staff
The staff at Holiday Inn/Mayfair were very welcoming, cheerful and outgoing. They also sincerely showed me it wasn't a problem at all when I lost the key to my room, and replaced it immediately (after verifying my passport of course!).
January 14, 2014
Rated

4.0

out of

5.0
 by
chelsea1905
great location
great location, value for money, very helpful staff.....no problems...will return
January 13, 2014
Rated

3.0

out of

5.0
 by
sontitont
Wifi charged at high rates also for members
The hotel had the right location for us this time - we could walk to musicals in the West End, and to shopping in Regent Street, and even more importantly to fantastic breakfast at The Wolseley. I had understood from the websites though that internet would be free of charge for members in 2014 and had booked the hotel on this basis. Upon arrival I was told this was not the case after all, I needed Gold or SIlver membership for that. The rates charged were very high, and I think it should be offered to customers as television and lighting - free of charge. It ought to be more clear from the information on the website that it costs extra and how much. It is clean, and had comfortable beds, and we had no problems.
January 8, 2014
Rated

4.0

out of

5.0
 by
Vixxxx
Very unsonorized room , but too small.
Very kind the reception and restaurant staff. Specially Mr.Francisco from Mozambico. A very nice person.
January 8, 2014
Rated

5.0

out of

5.0
 by
Micky Essex
Holiday Inn Mayfair Great Service!!!
My Wife, Myself and our Son Jason stayed here for my 60th Birthday and what a stay!! From Sarah on Reception, Bernadetta and Joe in the bar to the Hotel Manager and the General Manager, they were terrific. They made our stay a memorable one. The rooms were spotless and very comfortable, and all the Staff were brilliant. If you want to stay in a Mayfair hotel in London give this hotel a try you will not be disappointed. We must also mention Marcos the Concierge, a great Guy and helped us with our car and luggage, many thanks.
January 7, 2014
Rated

2.0

out of

5.0
 by
niglet55
Good Location
The hotel has an excellent location for central London and the West End. The staff were friendly and efficient and the room was a good size and kept to a good standard of housekeeping. The mattress on the bed was significantly passed it's sell by date sagging in the middle and as a result we slept poorly for three nights while we were there. There were also a couple of minor maintenance issues that we fed back to the receptionist on departure. Although I am a reward club member there was no recognition of this and no reason for us to place any value on this scheme. My comments are based on being both a customer and a shareholder and as such I was disappointed at the standard of accomodation. Considering the cost of the room compared with other hotels in this category we have stayed in around the World we would be concerned if our experience was echoed by other customers. I would use the hotel again because of it's location but would be a lot more critical of the room that we found ourselves in should we ever thay there again.
January 5, 2014
Rated

4.0

out of

5.0
 by
Jeanette2014
Perfect spot for a family town trip
We had choosen the Holiday Mayfair London because of its location (close to Green Park, Picadilly, Fortnum & Maison..) and it turned out to be a perfect place to be. All tourists places are in walking distance, what is extremly convenient. The only disappointment were the very high cost for wifi. All staff had been very friendly, even when the hotel has been that busy between the years. The room had a good size for us four and breakfast was very good as well. We definatly want to come back one day!
January 5, 2014
Rated

5.0

out of

5.0
 by
Texas Lady
Great location, wonderful staff and large rooms
We had three large rooms...all with queen beds over the week of Christmas 2013. Everything was perfect! The staff is so wonderful...even locating the distilled water my husband needs for his CPAP machine...thank you Asma! The rooms were very large, with plenty of walking space and a large closet. The housekeeping staff was so friendly and super efficient. The restaurant is quiet, even breakfast with small children in the room, everything was clean and relatively quiet. For Christmas, my family likes to play games, so the hotel staff gave us a great discount on their meeting room on the 7th floor and we partied all day. Every request was met with enthusiasm and concern. We recommend this hotel for everyone, they meet most language requirements you may have, and the location is quiet but right where the action is. Taxis and busses are always available. We had a marvelous time. Thank you, IHG!
January 3, 2014
Rated

5.0

out of

5.0
Excellent location: 30 secs from Green Park Tube
I stayed in this hotel 13 years ago, and it is just as good as it was then. Fabulous location. Staff very efficient. I just wish there weren't plastic sheets on the beds as it made sleeping incredibly hot. The bar is tres, tres expensive, so go to the supermarket on the other side of the road! My daughter was particularly pleased to find a pancake maker in the breakfast room. Breakfast was very nice; more fresh fruit and different kinds of yoghurts would make it perfect. All in all an excellent value stay in Mayfair!! I would go back in an instant :-)
January 3, 2014
Rated

5.0

out of

5.0
 by
Fern
Location Location Location
Central London - Walking distance to most attractions in the West End - great staff
January 1, 2014
Rated

5.0

out of

5.0
 by
MKH27
High Customer Standards
Management and staff at the Holiday Inn-Mayfair project a unified commitment to customer service. High standards, efficiency, and a positive attitude showed in everything I experienced during a fantastic seven-day stay at Christmas time. The young woman who checked me in at reception went the extra mile to ensure I was happy with my room, insisting that I check the plumbing, in-room safe and other features. Every day, the staff generously restocked tea, instant coffee, and shortbread biscuits for my enjoyment. When I called Housekeeping to request an extra blanket, a woman replied, "Why not two blankets? Is that not better than one?" The blankets arrived promptly and I slept soundly. The room was spotless and quiet. When I asked for an adaptor for a hair device, a concierge employee came quickly and insisted we test the electrical connection for safety. At a generous breakfast buffet, the restaurant staff were swift, kind and attentive, including during crunch periods. To get up in the morning, cross Piccadilly Street and jog amidst the emerald diamonds of Green Park, Hyde Park and St. James was an incomparable experience. The Holiday Inn became a welcoming base and my home. "The weather is unpredictable, but we all love to serve in this hotel," the concierge smiled warmly. The morning I (sadly) had to depart, the receptionist volunteered to print my boarding pass and check on the Heathrow terminal of departure. Despite a busy flow of guests, from start to finish I was treated like royalty. In the heart of London, imagine!
December 29, 2013