Skip Navigation
English
|
|
|
|

Sign In

Book online or call: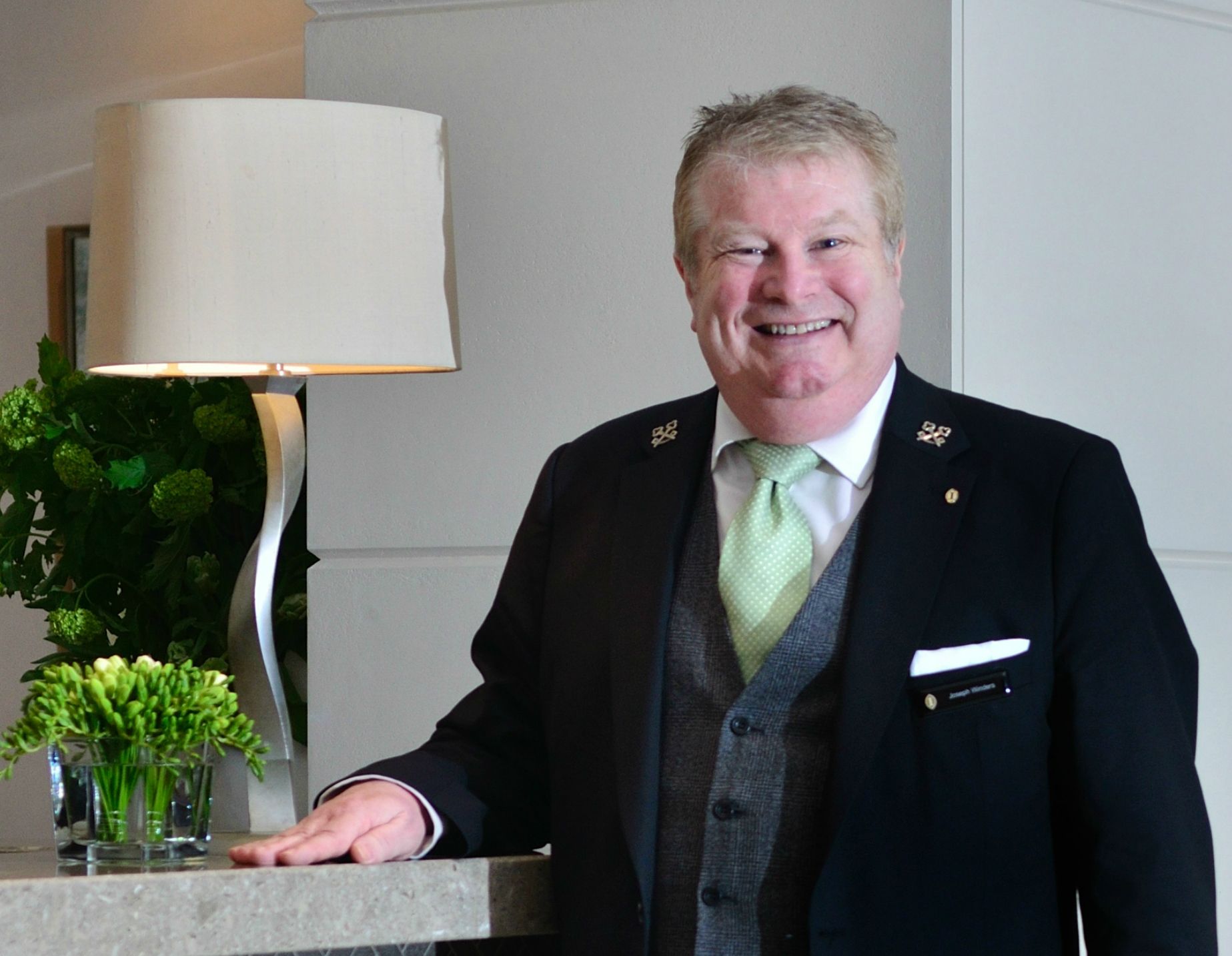 Insider Tips
LOCAL CULTURE
COSMOPOLITAN
London has always attracted all nationalities due to the richness of its culture, the diversity of its society and its vibrant economy. The tolerance of the people living here has helped the city become a melting pot of ethnic groups: currently over 300 different languages are spoken in London. Be aware of the cultures around you and respect their ways.
LONDON HOTEL ON HISTORIC PARK LANE
Steeped in history, this London hotel was once the site of a royal residence. Now the epitome of contemporary elegance, the hotel is located just steps from Hyde Park and in view of Buckingham Palace. Enjoy people watching in our chic lounge or escape to our full-service spa. Savour the menu at Theo Randall's, voted the 'finest Italian in London' or try Cookbook Café offering a fresh, seasonal menu. Bike the Serpentine or stroll the South Bank, from County Hall to Borough Market.
HOTEL HIGHLIGHTS
Restaurant & Lounges

Dining at InterContinental London Park Lane is a real highlight of any stay. From the award-winning Italian cuisine offered up by Theo Randall at h...

Amenities & Services

Spa InterContinental, located on the 1st floor, features state-of-the-art facilities and an expert team of therapists, the luxurious spa offers inn...

SPECIAL PACKAGES

There's always something special happening at an InterContinental hotel. Whether you are looking for a fun-filled getaway or a place to host your n...
London Park Lane
One Hamilton Place

London

,

W1J 7QY

United Kingdom

Front Desk

+44-207-4093131
Languages spoken by staff
Arabic, Czech, German, Greek, English, Spanish, French, Italian, Japanese, Dutch , Polish, Portuguese, Romanian, Russian, Turkish, Chinese
Pet Policy
Assistance dogs welcome.
CHECK-IN

3:00 PM

CHECK-OUT

12:00 PM

Late Check out Available
Accessibility
Service animals allowed
8 Room(s) with Accessibility Standards
Parking
Guest Reviews
Rated

4.2

out of

5

 by

503

reviewers.
Rated

3.0

out of

5.0
Brief one night stay
Our stay was brief, first impressions were spoilt by the fact that only 1 out of 3 rooms were available at 3pm and had to wait 40 to 50 minutes before the next rooms were available. Breakfast food choices were excellent though!
July 28, 2014
Rated

5.0

out of

5.0
 by
Nanny - Sheffield
Theatre visit with children
Was ideal as on site parking with two grandchildren 6 and 9 years old and easy access to all the places we wanted to visit. Concierge very knowledgeable and helpful, and the whole visit was very good.
July 28, 2014
Rated

5.0

out of

5.0
 by
Traveller52
Good general standard
Good comfortable stay, great location, helpful and friendly staff. Excellent laundry service. Valet parking area a little cramped
July 26, 2014
Rated

5.0

out of

5.0
 by
barbie 52
fabulous staff
The staff at the Holiday Inn Mayfair are the best. Always willing to solve any problem or concern. Makes the stay worth it.
July 23, 2014
Rated

5.0

out of

5.0
 by
Flat cap
London Break
You get what you pay for, it's not cheap but nor is the standard of service. Ideally placed for shopping,
July 23, 2014
Rated

5.0

out of

5.0
 by
Hoggramps
Overall
Excellent Hotel overall. Will stay here again. This Hotel exceeds the Holiday Inns in the USA.
July 23, 2014
Rated

4.0

out of

5.0
 by
Giuzeppe
Okay. No regrets.
Stayed there 13 to 18 July 2014. Great location, literally at the centre of everywhere with Green Park train station one corner away. Room with 2 double beds smallish and bathroom smallish but okay for 3 adults. Clean room. Carpet a bit weary. Super comfortable bed with a choice of pillows. We stayed in room 522 with a good view of Green Park from our room. Welcoming staff particularly the girl who checked us in and was on duty during most of our stay...always helpful with a smile. She offered us a choice of 3 rooms and asking her which one had the best view she was happy to give us her advice. WIFI is at a charge but she was prompt to tell us that we can become IHG members and obtain free WIFI for 2 devices though I would have expected 3 devices, one for each of us staying in the room. Lifts are a bit slow and squeaky and lift/room cards did not function a few times. Air Conditioning in room not efficient enough for the hot weather during our stay. Needed to open the window for some cooler air at night. Breakfast reasonably good. I would say the hotel needs a bit of upgrading but overall very good. Room Tip: Our room on the fifth floor at the front of the hotel had a good side view of GreenPark.
July 22, 2014
Rated

5.0

out of

5.0
 by
Fosseboy
Friendly staff are what makes this hotel
Great location. It's an old hotel in parts and it shows but staff are really good and remember the guests. The lifts are a problem - waiting time can be a chore on lower floors as the lifts come down full. Stairs not easy to find or convenient. Breakfast is very good.
July 20, 2014
Rated

3.0

out of

5.0
 by
zq9616
一般的酒店
这家酒店除了位置好以外,其他性价比一般,接待大堂与电梯面积都不大,房间、卫生间、床都小,感觉这个价格也不低,名不副实,下次真不考虑再来了。
July 16, 2014
Rated

5.0

out of

5.0
 by
Billy321
Excellent location
Excellent location close to the tube and walking distance of many of the top attractions. We were up-graded to an executive room which had great views of Green Park and the Ritz! We found all the staff very helpful and hope to return
July 13, 2014
Rated

4.0

out of

5.0
 by
PerthitesOz
Location, Location, Location
Having on previous occasions stayed out of the centre in South Kensington, Knightsbridge or Maida Vale, my wife and I felt that the Mayfair location of the Holiday Inn was a massive advantage, It is just a short distance to Piccadilly St, Jermyn St, Regent St, the West End theatres, etc. As such, you feel like you are really in London. Also worth mentioning is that we arrived in a hire car and were able to park in the hotel's small car park while we unloaded the car rather than having to try and find a parking space on the street..
July 10, 2014
Rated

5.0

out of

5.0
 by
RoRo53
Great Service
It was a great place to stay in London. I thought the concierge services were excellent. All the hotel staff was extremely helpful and friendly . The location of the hotel was really convenient and the area felt safe to be in. I only had breakfast on one morning and it was excellent. The beds were comfortable. The rooms are a bit on the small side. The bathroom was very up to date. The only complaint was the lobby bathroom got very messy and dirty towards evening. The cleaning staff needs to keep on top of that. All in all it was a great stay.
July 10, 2014
Rated

5.0

out of

5.0
 by
barbie 52
nada
i am sorry but i don't want to do this. I visit London frequently and I like the location of the Mayfare
July 10, 2014
Rated

2.0

out of

5.0
 by
MnMnMnM
Internet
It is not 2014 to charge for wi-fi, it must be free. The break feast was to expensive.
July 9, 2014
Rated

5.0

out of

5.0
 by
Glash
winning staff attitude
I do not make reviews as a rule, however the attitude of the staff at this hotel was amazing. The breakfast was Hot and everything was fresh. The cleanliness was of the very highest standard. This experiance has encouraged me to consider the hol.iday inn group in the Future.
July 8, 2014
Rated

5.0

out of

5.0
 by
Foreigners
Very Nice Downtown Hotel
Excellent clean room, bed, and shower. It was very close to the underground and within walking distance to Buckingham Palace. We were pleased to be so close to everything. It had a safe in the room which alleviated the concern for foreign travelers with their documentation. The staff was helpful in directions to historical sites as well as the terminal for the airport. There was some noise from construction going on however, but that cannot be averted at times.
July 7, 2014
Rated

5.0

out of

5.0
 by
Canary1
Very comfortable and convenient
A very convenient hotel in central London. Very quiet despite it's central location so long as you don't have a room overlooking Piccadilly. Very friendly and helpful staff. Rooms very fresh and clean-good sized comfy beds and pillows. Very convenient to get access to room at 2pm and stay until 2pm the next day. Bag storage very efficient Disappointing there was no complimentary bottled water WIFI worked very well.
July 7, 2014
Rated

1.0

out of

5.0
 by
bartlettpsj
Good enough ruined by after support awful to terrible
Stay was good enough, but due to location and pricing, the hotel is probably full most of the time, so they really don't give much of a stuff for service. Polite enough, but that's all. but we left a couple of items in the room. I called same day (late night) and told to call back tomorrow. Wife called them and they said they would look. I again called them and they said they would look. I contacted via web site on the first day we found items missing. Nobody contacted us from the hotel --- ever!!!
July 6, 2014
Rated

5.0

out of

5.0
 by
jmb311
Perfect
Stayed for 2 nights to attend a hospital appointment. Wonderful hotel. Service, accommodation and food and drinks all first class. Will definitely be returning and have already recommended hotel to friends and family.
July 5, 2014
Rated

4.0

out of

5.0
 by
Wislee
Bathroom a little small
Bathroom was a little tight not easy to move around. Should have a light over the sink. The room itself was comfortable.
July 4, 2014
Rated

4.0

out of

5.0
 by
Tooly1
Great service, can't beat the location
We have enjoyed many stays at holiday inn, Mayfair and we hope to return soon. The staff are pleasant and willing to "go that extra mile". The location cannot be beaten.The room is basic and clean. Now wifi is free for IHG reward members. This only applies to 2 devices. It would be helpful if a third device or more were included as in other hotels. We only have one problem which the staff always do their best to alleviate. The mattresses in the Executive rooms are outdated, soft and uncomfortable for anyone with a back problem. The staff are always obliging about putting a board under the mattress for us and this does help somewhat. However, upgrading to new, firmer mattresses would enhance the room comfort and overall experience of us.
July 2, 2014
Rated

3.0

out of

5.0
 by
utie77
Great location , high room rates ,not enough recognition as a platinum ambassador
Had to request for the complimentary newspaper , drinking water /fruit platter and full bathroom amenities .
June 27, 2014
Rated

5.0

out of

5.0
 by
Saffer
Great position
Having spent a week at Holiday Inn Mayfair we can happily recommend this property for its great position ( walk to shops,theaters and attractions) as well as very professional and accommodating staff headed by an interactive and pleasant manager. Well recommended.
June 26, 2014
Rated

5.0

out of

5.0
 by
Patrik67
Excellent stay.
Was here with family of three and the beds and pillows was very nice and comfy. The breakfast buffe was great and the service was great as well. The sound of the traffic at the nights was not that bad either. The location of the hotel could'nt be better, walking distance to everything we wanted to see and experience. Green Park station just across the street made it simple to travel between Heathrow and the hotel. The staff was very nice and helpful and we will come back to this hotel everytime we are in London! I highly recommending this stay to my friends and other travellers.
June 25, 2014
Rated

4.0

out of

5.0
 by
touristyjock
Ideal London location
Fantastic location and within walking distance of all London's top attractions. Next to Green Park underground. Pleasant and safe area to walk about at night.
June 25, 2014
Rated

4.0

out of

5.0
 by
Themama58
Great staff
The staff and concierge could not have been more helpful, from directions to restaurant suggestions &greeted every morning with a smile. The location is wonderful from getting on the tube at Green Park to walking through Green Park to Buckingham Palace. The room & bathroom sizes were generous.
June 25, 2014
Rated

4.0

out of

5.0
 by
Solution
Out of repair
There was no power to the shaver outlet in the bathroom. The WiFi signal to the room is not strong enough and we lost connection and could not upload photo consistently.
June 23, 2014
Rated

5.0

out of

5.0
 by
aml47
Great Hotel to stay in
The Holiday Inn Mayfair is in a great location near Green Park and Piccadilly Circus, has easy access to the tube and makes a great base to see London and make the most of your stay. We recently stayed and found the hotel quiet at night, the staff were always polite, and the service was excellent.
June 23, 2014
Rated

4.0

out of

5.0
 by
Wotnohair
Excellent location spoilt by the lack of fine detail
This hotel is ideally situated near to Green Park underground station in Mayfair. It is on a busy road but noise from vehicles in the room is not a great issue. Check in is efficient and the lifts are key card controlled to avoid unwelcome visitors on the floors above. The room is clean and the beds come with a choice of hard or soft pillows (labelled).The beds themselves are very soft but not uncomfortable. However this is where the attention to detail is lacking - there was no restaurant menu or guest services directory in the room. Wifi as an IHG member is limited to 4 hours and should be complimentary as is the case in most other hotels around the world. The bathroom did not have any shower gel in it and the hook for your towel was on the other side of the door to the bath/shower which is kust a waste of time. Having entered the bar area to eat, I found myself ordering my food at the bar as the service was non existent. When my food arrived it was incorrect and was sent back. By the time it arrived I was pressed for time but would ordinarily have sent that back too as the presentation was appalling. When I returned from work at 0200 in the morning, the Novikov bar and restaraunt was in full swing with all the smokers stood outside. This noise could be heard in my room clearly. Top tip would be to avoid rooms 01-13 as this noise may interfere with your sleep. Not really up to the standard that I am used to for IHG group hotels
June 19, 2014
Rated

5.0

out of

5.0
 by
xiaj01
位置一流,礼宾服务较好
位置非常好,礼宾服务较为专业。建议更换餐厅的榨汁机,目前使用的噪音非常大,出汁率很低。家里现在正在使用韩国惠人牌的榨汁机,非常好。
June 19, 2014