Skip Navigation
English
|
|
|
|

Sign In

Book online or call: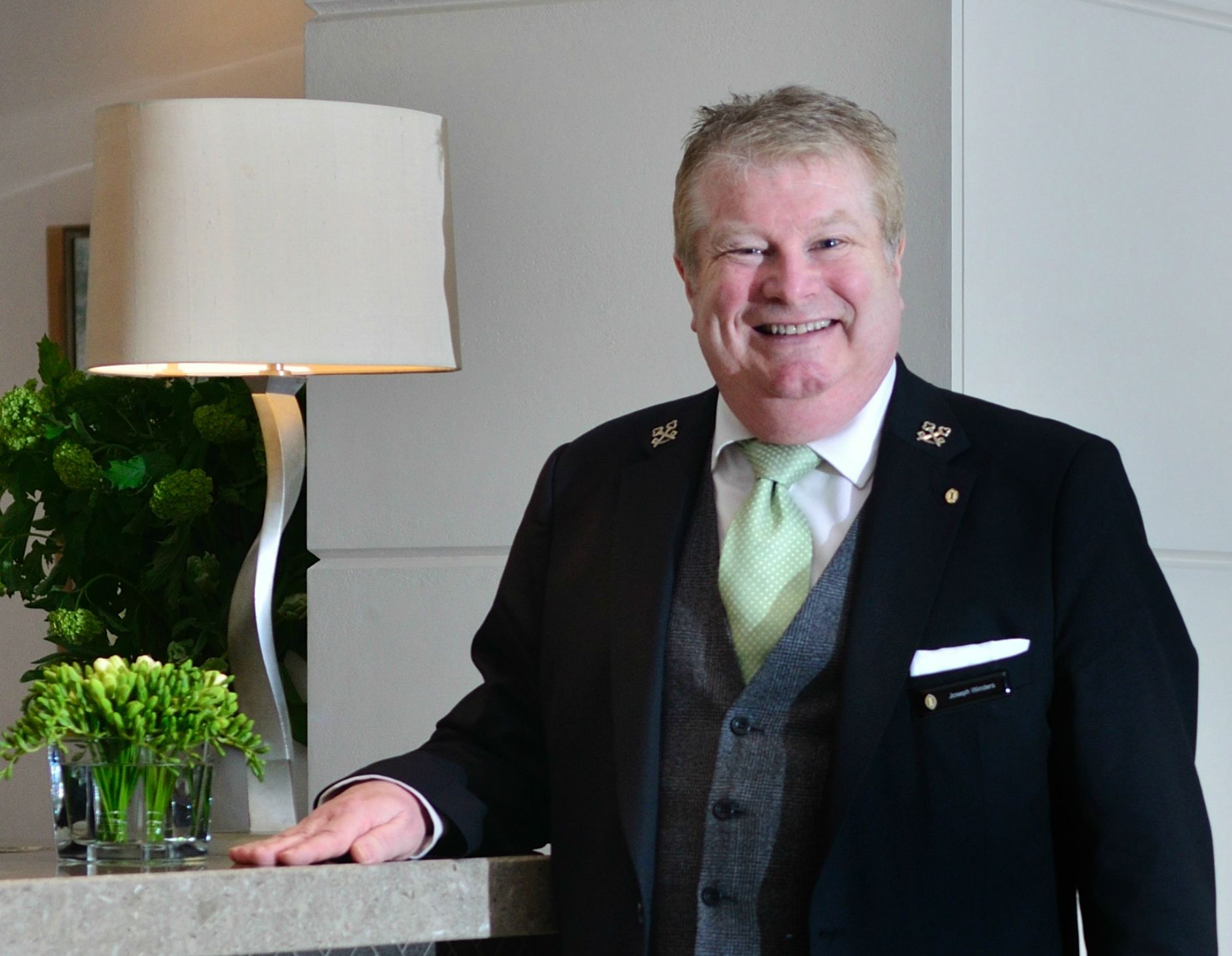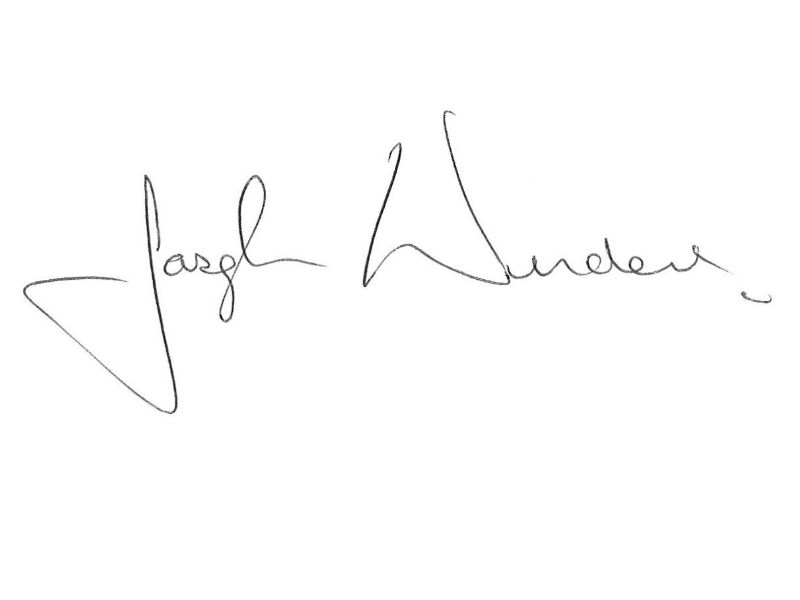 Insider Tips
LOCAL CULTURE
COSMOPOLITAN
London has always attracted all nationalities due to the richness of its culture, the diversity of its society and its vibrant economy. The tolerance of the people living here has helped the city become a melting pot of ethnic groups: currently over 300 different languages are spoken in London. Be aware of the cultures around you and respect their ways.
LONDON HOTEL ON HISTORIC PARK LANE
Steeped in history, this London hotel was once the site of a royal residence. Now the epitome of contemporary elegance, the hotel is located just steps from Hyde Park and in view of Buckingham Palace. Enjoy people watching in our chic lounge or escape to our full-service spa. Savour the menu at Theo Randall's, voted the 'finest Italian in London' or try Cookbook Café offering a fresh, seasonal menu. Bike the Serpentine or stroll the South Bank, from County Hall to Borough Market.
HOTEL HIGHLIGHTS
Restaurant & Lounges

Dining at InterContinental London Park Lane is a real highlight of any stay. From the award-winning Italian cuisine offered up by Theo Randall at h...

Amenities & Services

Spa InterContinental, located on the 1st floor, features state-of-the-art facilities and an expert team of therapists, the luxurious spa offers inn...

SPECIAL PACKAGES

There's always something special happening at an InterContinental hotel. Whether you are looking for a fun-filled getaway or a place to host your n...
London Park Lane
One Hamilton Place
London , W1J 7QY
United Kingdom
Front Desk +44-207-4093131
Languages spoken by staff
Arabic, Czech, German, Greek, English, Spanish, French, Italian, Japanese, Dutch , Polish, Portuguese, Romanian, Russian, Turkish, Chinese
Pet Policy
Assistance dogs welcome.
CHECK-IN

3:00 PM

CHECK-OUT

12:00 PM

Late Check out Available
Accessibility
Service animals allowed
8 Room(s) with Accessibility Standards
Parking
Guest Reviews
Rated

3.9

out of

5

 by

661

reviewers.
Rated

5.0

out of

5.0
Lovely hotel in excellent location
Stayed here for 3 nights for a short break and had a lovely time and would stay here again on a return visit to London. Staff from the moment I checked in couldn't have been more helpful or pleasant and happy to answer any questions I had. The location of the hotel is great for getting around as Gloucester Road tube station is only a 2 minute walk away. There area itself I felt was safe to walk around by myself as a solo traveller I rate this highly as some areas I have stayed before on trips to London I did not feel safe to do this. Room comfortable and well service from very friendly house keeping staff and can't complain about the level of service I had from them. Gym is great being available 24hrs and equipment pretty modern and good quality and nice room to use unlike some hotels I have stayed in this was nice airy and had big windows and fully air conditioned. Breakfast buffet had a great selection of cereals, fresh fruit, yoghurt, breads, cold meats and cheese, pancake station, hot buffet and nice touch with a chef on hand to make fresh omelettes to your specification. Again staff only too happy to help and I never had any problems with speed of service etc.
April 12, 2014
Rated

5.0

out of

5.0
 by
Silis
Wonderful Staff
We have stayed at many hotels in the UK and abroad but the service at Holiday Inn Kensington Forum surpassed them all. The staff were all very friendly,whilst maintaining a good professional manner at all times. Everyone at breakfast appeared to have their "eye on the ball" and nothing went un-noticed. Food was replenished quickly. Our room was very clean. The only hic-up we encountered was the temperature of the room. As is normal with a lot of hotels, the air conditioning had been centrally set to summer and we had to ask twice for this to be altered due to the fall in the temperature outside. Once it was adjusted our room was comfortably warm. I had heard other guests complaining amongst themselves about the cold in their rooms,so maybe in future it would be good if the duty manager could act as soon as there is a fall in the external temperature early on in Spring. All in all,however we would not hesitate to stay at the Kensington Forum again and have chosen to stay at other UK Holiday Inn Hotels throughout the year. Surely that's enough of a recomendation and says it all!! Well Done to Everyone.
April 12, 2014
Rated

3.0

out of

5.0
 by
Alkhulaifi2010
need to be renew
the valve of the rooms in the low sedans is fair but not in high seasons where cost become high compared to others
April 10, 2014
Rated

5.0

out of

5.0
 by
Lucyjc72
excellent location and smiling helpful staff
Really enjoyed our stay at the holiday inn as a base to go to the Albert Hall. Very convenient position to either walk or Taxis parked conveniently outside. Just round the corner from the tube station and plenty of restaurants etc. All staff at the hotel couldn't have been more genuinely helpful with lovely smiles. We found this hotel met our needs perfectly. Would have like a little more choice in the restaurant (on the ground floor) as we didn't have time to go out and eat. The starters were the most interesting thing on the menu so we had a few of those instead of a main meal and were very happy with them.
April 10, 2014
Rated

3.0

out of

5.0
 by
Mitzi44
Comfortable but unfriendly staff
I stayed for one night on Thursday 3rd April. They say first impressions speak volumes and in this case it did. I was very impressed by the entrance as I approached and entered the lobby. Reception was busy as I waited to be served, I was eventually called over to a separate table on the left and taken through the check out process by someone who clearly did not want to do her job that day and forgot her customer service training! Once she found me on the system I was asked for my passport, I informed her I dont have a passport because I am english and I was born in this country to which she questioned "you were born here"? Now I know I have a Birmingham accent but that does really annoyed me. I signed the paperwork, she informed me about breakfast and that was it. No enjoy your stay, no friendly banter, nothing. So off I trotted to my room. I went to check my room and unpack - I was meeting friends on the evening to go to the Royal Albert Hall to see Alison Moyet and fancied a drink before my rest. At the bar downstairs I approached said hello and asked for a coke. Same experience greeted me, no customer service just "bottle or can?" I said can please and the can was just banged down on the counter. I had to ask for the price, I had to ask for a glass and I did not ask for ice or lemon because I just wanted to get back to my room. Later that evening I found a curled up ball in the bathroom by the door, I am not sure if it was a dead spider or hair. The following morning I decided after the previous days experience not to have breakfast at the hotel and checked out slightly earlier. The receptionist greeted me with a smile, she didnt ask how my stay was but was a lot friendly than anyone I encountered at the South Kensington during my stay. I was not given a reciept for my advance payment. Whilst I eventually slept well that night the assumptions, judgment and unfriendly manner from the staff that I experienced still sits with me a week later. I work in the public sector and I know how busy it can be but there is no need to treat paying customers in this way. I was not made aware of any IHG Membership differences.
April 10, 2014
Rated

4.0

out of

5.0
 by
Fairport
Great place for Business
Great location and excellent services for a business meeting but the best thing of all is the quality of the staff who are always helpful and really do seem to want to help
April 10, 2014
Rated

4.0

out of

5.0
 by
Kaw979
Room
Room was very comfortable but a little noisy . Staff were very helpful and friendly
April 9, 2014
Rated

4.0

out of

5.0
 by
traveller 52
internet
in 2014 access to free Internet is a must BUT not at this hotel. I can go in to a McDonalds and have a cup of coffee and get free internet but while staying at this hotel I have to pay a hefty surcharge!!!!! NOT up to standard....
April 8, 2014
Rated

5.0

out of

5.0
 by
Happy 70
one night stay
We stayed at your hotel on 2/4/2014 as I had turned 70 that week and we were having dinner at a restaurant in London.The room was very comfortable and very quiet. everything we needed was provided. We were given a business lounge card which was very useful, enabling us to have a lovely coffee whenever we wanted. Snacks were provided and in the evening wine, beer and soft drinks. This was a lovely bonus to our stay. All the staff that we encountered during our stay were extremely helpful and friendly. Everyone smiled and spoke to us as we passed and we will definitely choose Holiday Inns whenever we travel in the future. We will certainly recommend your hotel to our friends.
April 6, 2014
Rated

5.0

out of

5.0
 by
TerriO
Quiet, comfortable, and great service
We stayed two nights at the Kensington Forum and very much enjoyed it. Our room was quiet and very comfortable. We typically don't sleep well the first night of our stay at a hotel, but we had no problems here. The breakfast room was very nice and the buffet had a nice variety of food.
April 4, 2014
Rated

5.0

out of

5.0
 by
tootsy
cosy and peacefull room
I must say that the room was spacious, clean, and had easy air- con instructions, both essential in my view whilst away from home, a good night sleep was had by all. Reception did seem to be overcrowded with air flight crew during my check in. bit of a bother.
April 2, 2014
Rated

4.0

out of

5.0
 by
Peter52
Good room
Easy to get to from Gloucester rd tube and central for most things Only problem was the boy racers in fast cars driving down Cromwell road causing unnecessary noise Met police should put some speed cameras to slow them down
April 2, 2014
Rated

3.0

out of

5.0
 by
Edm1279
Decent room but don't have a shower
Good value for the area but let down by the shower which was a miserable dribble
April 1, 2014
Rated

4.0

out of

5.0
 by
nkjnvjkfnfn
short stay
Great location on Gloucester road -close to museums and rest of london very easily accessable by tube or bus Shower in room 2705 very slow - reported to desk
April 1, 2014
Rated

1.0

out of

5.0
 by
grandad b
not much sleep
kids running up and down at 1am then at 5am in room phone kept ringing with no one there when pick up called down they said they don't no anything about it
March 31, 2014
Rated

4.0

out of

5.0
 by
margendy
O.K.
Nothing exceptional about this HI It is very large and busy but if you are on business it provides all you need except a good restaurant but then you have some in the area around the Hotel
March 30, 2014
Rated

4.0

out of

5.0
 by
Flygurl
Great staff
I stay at this location several times per month, every month. They treat me well. It's to the point I know the staff names, and they know mine! The rooms are Ikea like, but big enough for up to 2 (double bed though). I wish the pillows provided were a bit more comfy, but you can request a specific pillow from a large selection. I just don't since I'm there one night at a time. The location is great! Gloucester RD tube stop is around the corner (40 minutes to LHR, no transfer, 20 minutes to Leicester Square), 2 grocery stores, a Boots, many restaurants within a short walking distance, museums, Hyde Park, the list goes on and on. As mentioned, the views are great of London. Yes, the trains can be noisy, but you are in a city and they end during the night. Highly recommend.
March 29, 2014
Rated

4.0

out of

5.0
 by
HotRod123
Good hotel in great area
Was pleasantly surprised by the hotel and it's location. For the price, was well worth it. Staff was very helpful when information was needed. Convenient location not far from museums and other attractions. All within walking distance.
March 27, 2014
Rated

4.0

out of

5.0
 by
Better
Not quite home from home!
On the 26th floor so great views of London but very average accommodation! Quite noisy with trains thundering by every few minutes. Also not as central as I thought it was going to be. Staff were very helpful so made up for it somewhat.
March 27, 2014
Rated

5.0

out of

5.0
 by
eric 64
great location
excellent over night stay very friendly staff, great location,great brekfast
March 27, 2014
Rated

4.0

out of

5.0
 by
Sue1001
Good value for money
Had an overnight stay here. Room is very good - especially by London standards - very good value for money. However, it is let down a bit by the service -I asked for a 6am wake up call- it never happened (when I mentioned it at reception, he just shrugged his shoulders and said it was "too late now"! Also, the hairdryer didnt work in our room so I called Housekeeping...serveral times...but there was no reply! As we were under pressure of time, I had to leave with wet hair! Would I recommend, yes but wouldnt rely on a wake-up call and will take my own hair-dryer nest time!
March 26, 2014
Rated

1.0

out of

5.0
 by
Lirva
Gold Elite... 'and room waiting' ....not true at this Hotel.
We stay at least twice a year at the Holiday Inn Forum - Perfect situation for where we need to be. When booking I requested a quiet room on a high floor. I am now a 'Gold Elite Member' which appear to allow for a number of Benefits.. in particular -... 'we will always have your room waiting for you'. Clearly I would like to know what exactly this means!!. We arrived 11.30 am to a pleasant welcome. Advised our pre allocatede room would not be ready until approximately 2pm. The receptionist had noted and referred to my pre request for a quiet room on a high floor. When I asked what floor - was told room was on the 11th floor #this was OK although I had expected a higher floor#. We deposited our cases in the hotel luggage store and went for lunch - returning at 1.50pm. Handed the receptionist the card given to us a.m - following which he seemed to be having some difficulty on his computer and disappeared into a room behind reception....came back ...and again onto his computer. He eventually handed us room cards directing us to a room on the 4th floor!... Surprised... I said we had been pre- allocated a room on the 11th Floor. Clearly it appeared by his mumbles that the 11th floor room had been given to someone else in our absence!! He eventually found us a room on the 12th Floor...As this overlooked Cromwell Road and the rail line... we found at night this very noisy #Room 1204 - very small too#. Also it appeared to have been made up in a rush...bed cover on one bed all wrinkled... and room stuffy as if previous occupants had not long vacated the room!! We had to open window for fresh air. I did register our annoyance the next day....and was offered the chance to change rooms. As we were there for only two nights - we decided to stay put. Further, on our second day - I returned to our room at 3.15pm to rest - to find it had not been cleaned....was not able to raise housekeeping on room phone... so had to take the lift and report this personally to reception.... Sat in foyer for an hour - found room ready on return. No one came to let me know. This clearly is not good enough. So Gold Elite Status has little meaning it would appear at this hotel..
March 26, 2014
Rated

5.0

out of

5.0
 by
Exetervisitor
great service
Nothing was too much trouble for this hotel and its staff. Right from the check in the staff where excellent. Very useful parking at the hotel. The restaurant staff in the evening were pleasant polite and attentive. They were able to mention places in the area where we could eat as an alternative to the hotel which was a bonus. When checking out all was smooth and easy. Our American guest were happy and we would certainly use this Hotel again. If you are visiting London and want to go on the open top tourist bus ride, one picked up and dropped off only a short walk from the hotel which was excellent at the nearby Gloucester Road Tube station. It was a good location for us.
March 26, 2014
Rated

5.0

out of

5.0
 by
RKhan
Great location, excellent service
Highly recommend this hotel for a central location in london. 2 mins walk to cromwell station. Walking distance to natural history museum and cafes.
March 25, 2014
Rated

5.0

out of

5.0
 by
Hazel94
Couldn't have been better
The room was what you'd expect for money and is exactly what it said it would be when booking. Only 2 problems: tavern downstairs, the larger did not taste like larger & the carpets were disgusting
March 25, 2014
Rated

4.0

out of

5.0
 by
Hideh
Elevator does not come on the check-out day
My daughter and I spent five nights, and very much enjoyed during the stay. Room was clean and comfortable. But one happening we encountered. I stayed a room on the 4th floor. In the morning of the check-out day only, we had to wait elevator for more than 20 minutes. No elevator stopped at our floor for going down. Button for down was lit, but it might not work at that time. Or since many guests were using the elevators, elevator cars are full of upper floor guests, and skipped our floor. I don't know the reason why. Finally, we gave up for waiting elevators and walked down to the ground floor for check-out. Upper floor guest might have elevator boarding priority, if the elevator control algorithm are old fashioned.
March 23, 2014
Rated

5.0

out of

5.0
 by
biggraeme!
Another pleasant stay in London
As usual I'm pleased to report, the staff at "The Forum" were welcoming and efficient. Considering the size of the hotel, it never actually feels it which I see as a benefit. Happy to recomend to business and leisure travellers alike.
March 23, 2014
Rated

4.0

out of

5.0
 by
Luisi
Excelent location and great service
Just one block to the underground. looks like a quiet and safe neighborhood Staff are very kind and effective.
March 22, 2014
Rated

4.0

out of

5.0
 by
Moffnme
Value for London
I stayed here 4 days for business and leisure. Brilliant location, Gloucester Rd Tube station on Piccadilly Line just 100 metres away, Waitrose supermarket and Boots chemist next door and museums a 10 minute walk. Weather was glorious so I walked to Buck House, then Westminster within an hour. Staff at hotel respected my privacy when I needed to sleep in the day when jet lag caught up with me. Minor complaint, I was being collected by a chauffeur service at end of stay and after check out I notified concierge of this, giving my name. Regrettably a change of concierge during a break and the driver, on enquiring at concierge, was told he knew nothing about me. Fortunately I spied the driver searching the lobby. Room size not large, but good for London with clear walking space between bed and dresser. As an IHG member I was upgraded to top floor with great views. Would stay here again.
March 21, 2014
Rated

5.0

out of

5.0
 by
Bas.
GREAT LOCATION
Our 56th Wedding Anniversary. The hotel produced a bottle of wine just after arrival, (How did they know???) but it was one of the things that 'highlighted' our stay. Highly recommended
March 21, 2014