Skip Navigation
English
|
|
|
|

Sign In

Book online or call: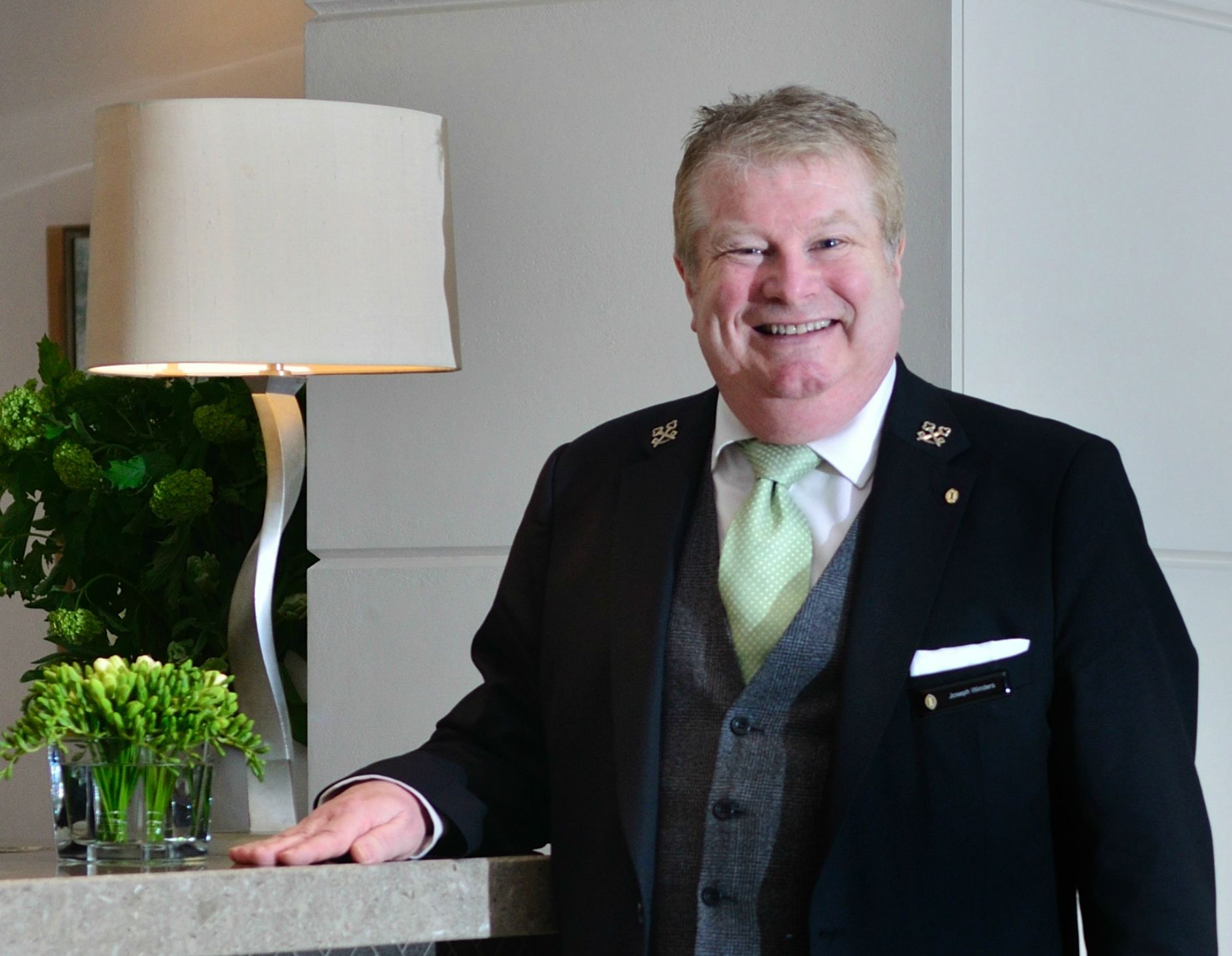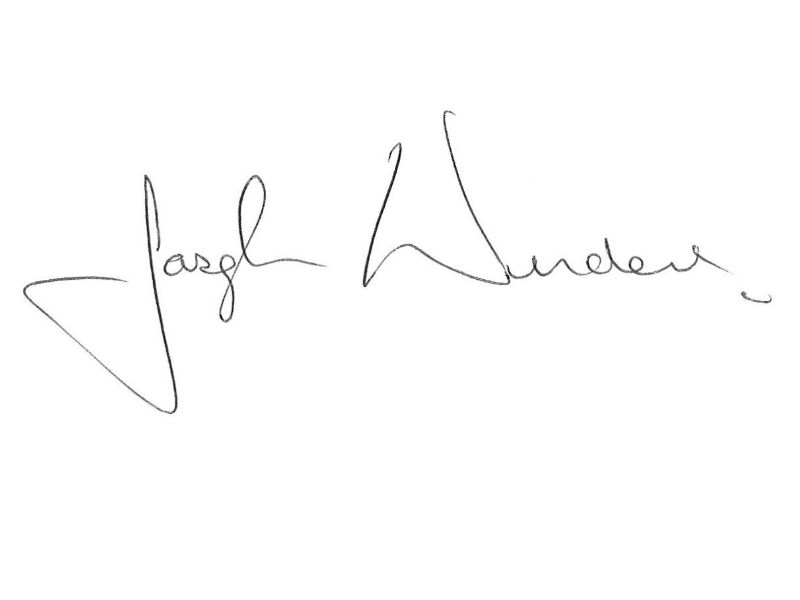 Insider Tips
LOCAL CULTURE
COSMOPOLITAN
London has always attracted all nationalities due to the richness of its culture, the diversity of its society and its vibrant economy. The tolerance of the people living here has helped the city become a melting pot of ethnic groups: currently over 300 different languages are spoken in London. Be aware of the cultures around you and respect their ways.
LONDON HOTEL ON HISTORIC PARK LANE
Steeped in history, this London hotel was once the site of a royal residence. Now the epitome of contemporary elegance, the hotel is located just steps from Hyde Park and in view of Buckingham Palace. Enjoy people watching in our chic lounge or escape to our full-service spa. Savour the menu at Theo Randall's, voted the 'finest Italian in London' or try Cookbook Café offering a fresh, seasonal menu. Bike the Serpentine or stroll the South Bank, from County Hall to Borough Market.
HOTEL HIGHLIGHTS
Restaurant & Lounges

Dining at InterContinental London Park Lane is a real highlight of any stay. From the award-winning Italian cuisine offered up by Theo Randall at h...

Amenities & Services

Spa InterContinental, located on the 1st floor, features state-of-the-art facilities and an expert team of therapists, the luxurious spa offers inn...

SPECIAL PACKAGES

There's always something special happening at an InterContinental hotel. Whether you are looking for a fun-filled getaway or a place to host your n...
London Park Lane
One Hamilton Place

London

,

W1J 7QY

United Kingdom

Front Desk

+44-207-4093131
Languages spoken by staff
Arabic, Czech, German, Greek, English, Spanish, French, Italian, Japanese, Dutch , Polish, Portuguese, Romanian, Russian, Turkish, Chinese
Pet Policy
Assistance dogs welcome.
CHECK-IN

3:00 PM

CHECK-OUT

12:00 PM

Late Check out Available
Accessibility
Service animals allowed
8 Room(s) with Accessibility Standards
Parking
Guest Reviews
Rated

3.9

out of

5

 by

750

reviewers.
Rated

4.0

out of

5.0
 by
deasy
Lovely stay and brilliant view
Great for a stay in Kensington, close to museums, and tube. Fantastic views comfortable rooms.
July 16, 2014
Rated

5.0

out of

5.0
 by
old hands
very nice experience
my wife and I stayed here for 3 days and enjoyed every minute. everywhere was spotless and ALL the staff were helpful and very friendly. the bedding spotless, bathrooms as well and though the bedroom are on the small side you find you have all the things you need. we where upgraded to the 27th floor through my gold IHG and the views are breathtaking. breakfast we could not fault at all. plenty of choice in all departments. it was our 49th wedding anniversary and we both would love to return for the big 50.P&J.
July 14, 2014
Rated

4.0

out of

5.0
 by
antony46
good but not excellent
Toilet blocked but was immediately resolved....breakfast was really good and certainly a welcome included feature. Room small but par for the course with london. Bar served good food at reasonable rates which makes a nice change.If I needed to visit the area again I wouldstay again, but only with the free breakfast. Tube station around the corner.
July 13, 2014
Rated

2.0

out of

5.0
 by
Asah
Will not come again
Although I am a gold member of ICH Group, and have stayed in many properties all over the globe, but this property was the worse especially the front desk officer (check inn personal). I did not feel that i was treated as loyal member of ICH. I definitely will not stay there in future.
July 13, 2014
Rated

3.0

out of

5.0
 by
Diabetic1
Good service
Very busy time when arriving at 7am, check in staff were brilliant & bags dropped in secure area to await our room being ready. However being a type 1 diabetic I need a to put my insulin in a fridge and when our room became available our fridge did not work. Twice mentioned to staff with the second time being told that fridges don't need to work??? It was suggested I could leave all my insulin in the fridge downstairs & no understanding that we also would like to keep other things cool as we were staying 8 nights. This hotel has a lot of flight crews who stay one night, but doesn't seem to know how to handle long stay. We were moved to a room with a working fridge & enjoyed the rest of our stay
July 12, 2014
Rated

3.0

out of

5.0
Noisy doors and paper thin walls
Great location and near the tube, doors slamming was the only detraction.
July 11, 2014
Rated

5.0

out of

5.0
 by
xdavex
Overall as good as in the past despite a major problem
On arrival after going to the theatre at 23:30 we found the room not fit for purpose due to the extreme heat and a lack of air-conditioning After several telephone calls to reception over a period of one hour and having been given the run round with misleading statements and false promises we were given the key to another room. This did not work!! I went to reception and had another key "cut". We finally went to sleep in a cool room at 24:45!!! Overall we enjoyed our stay but this was an extreme example of not to treat a client
July 8, 2014
Rated

2.0

out of

5.0
 by
MooF16
Dated
I stayed at this hotel about 25 yrs ago. I believe there have not been any updates to the property. In fact, the pillows and beds may be the same. An indicator around the pillows states one is soft and the other firm. They are the same, about 3 inches thick and completely uncomfortable and unacceptable for this kind of property.
July 7, 2014
Rated

4.0

out of

5.0
 by
EKGMARS
Review of stay
Reservation information was NOT what we were told when we checked into the hotel. Front desk agent said we would not have breakfast in our rate BUT reservation clearly stated we were paying for breakfast. Front desk person said we did not have membership in IHG Rewards club. He was clearly wrong!! Breakfast personnel were helpful about things in area.
July 7, 2014
Rated

5.0

out of

5.0
 by
domenz64
Beautiful room excellent breakfast
Room at 26th flat with wonderful view into London, high quality and reach breakfast
July 7, 2014
Rated

5.0

out of

5.0
 by
MedicOne
Spring visit for exhibitions
Once again an excellent visit for the Ideal Home Show, also a craft show in Islington. Rooms & Food up to the usual standard, plus exceptional help from the bell staff with our bags & the concierge service who arranged car service for us to & from our events as my wife can't use black cabs. Young Italian maître d' in the restaurant was a very pleasant girl, very friendly & charming who let me practise my Italian on her! Still no disabled toilet on ground floor plus no access to the one in conference centre! Access to standard toilets on mezzanine very awkward for disabled person who can't negotiate the stairs. Very difficult to call the only lift that accesses mezzanine and in any case no disabled cubicle in the ladies when you get there! Very bad!
July 6, 2014
Rated

4.0

out of

5.0
 by
D and J.
Great Location!
This is a great hotel in the best location--close to museums, restaurants, entertainment, etc. The area is safe and very pretty. While the rooms are somewhat small (compared to US), the hotel is lovely. The staff is great. You cannot go wrong staying here! Loved London!
July 4, 2014
Rated

5.0

out of

5.0
 by
CB2014
Great staff
My personel experience was very positive, from the location adjacent to the underground (Gloucester Road station less than 100 yards away), to the walking distance to Hyde Park. I was able to visit everywhere in London within minutes. From the Hotel to RAF Hendon was about 45 minutes or less and that was the longest ride for me within London. I also found the staff to be both helpful and friendly. I particularly wish to thank Peter, who was the concierge during most of my stay. He was very knowledgable and patient with my constant questions. I strongly feel that if and whan I return to London I will stay at this hotel again!
July 3, 2014
Rated

4.0

out of

5.0
 by
Rog 13
Comfortable bed and great service
Nice clean room ,very helpful staff ,great breakfast .good location
July 2, 2014
Rated

4.0

out of

5.0
 by
dcs-1
Great view from the top floor ....
.... shame it was to the west and the planes coming in to Heathrow, would have preferred the other side. Internet access, typical of UK, is very expensive - £25 for 2 days, £21.95 if premier gold status. MUCH, MUCH cheaper in other countries!!
July 1, 2014
Rated

4.0

out of

5.0
 by
Gautvol
Too many noisy guests with abnoxiously loud and misbehaved children
The hotel should locate large family groups with many children in a separate block from business travellers and normal guests.
July 1, 2014
Rated

5.0

out of

5.0
 by
Johan d W
Good Experience
Overall very good value for money, parking available and convenient position in London!
July 1, 2014
Rated

1.0

out of

5.0
 by
miss l
decent BUT....
Decent room and good food in the restaurant and pub. BUT, after reporting a missing purchase from my room to the manager and security I never heard from anyone again. It's not like a HUGE purchase went missing, only around a £50 black clutch, but no response? Horrible experience, wont stay there or any Holiday Inn property again.
June 30, 2014
Rated

2.0

out of

5.0
 by
Colin C
short business stay
The hotel is in a good location being right next to the Gloucester Road tube (you can't hear the trains from the room). The rooms are small and an executive room is about equivalent to a standard room elsewhere. Internet was at an additional charge which was high (£10 per day) and not particualrly fast. Although there are 7 (or 8?) lifts, sometimes the wait for a lift was lengthy (over 5 minutes in one case).
June 29, 2014
Rated

5.0

out of

5.0
 by
ADE47
A great place to stay in central London
We have stayed in this Holiday Inn on two visits to London and you can't beat the location and services. You can find many places to dine in the immediate area. You are close to three lovely Royal Parks. The hotel staff and concierge services are the best. We will be happy to return to this hotel.
June 28, 2014
Rated

4.0

out of

5.0
 by
esther18
Great option for disabled guest
This hotel has a really good option for a disabled guest, which is a room with a tracking hoist in the large bathroom, and an interconnecting carer's room. The disabled bed is a double (it would be good, and offer more space in the room, if it could be optionally a single#. The carer's room has two singles; it has rather a small bathroom with a really wonky sliding door with no lock, but apart from this the room is fine. The hotel was very helpful to us; we took our own mobile hoist for the bedroom, and overall I rate the hotel well. The breakfast room was very disabled friendly and the breakfast is excellent #don't order coffee though - stewed and horrid.) There is not a particularly good sitting area in the hotel, unfortunately, and the bar is a bit institutional. But the hotel is well situated, and has space for two disabled vehicles.
June 26, 2014
Rated

5.0

out of

5.0
 by
Peter52
Enjoyable stay
Good room standard clean and comfortable Excellent position so close to tube network
June 25, 2014
Rated

4.0

out of

5.0
 by
Pianoman60
Good overall experience
We checked in early for our room as our flight arrived earlier than anticipated. This did not seem to phase the check-in staff at all. The only downside was the foyer always seemed so crowded with people.
June 24, 2014
Rated

5.0

out of

5.0
 by
startrekker13
Effortless check in
Arrived at hotel by private car, check inn was easy with ihg club car. hotel room large for London .bathroom had a bath which was well received after long flight. Breakfast was very good giving you a lot of choices. Location was excellent to shops restaurants and tube.
June 24, 2014
Rated

4.0

out of

5.0
 by
Mark482014
Good Hotel, Good Location
I have stayed in this hotel around half a dozen times, it is in an excellent location with the underground station 3 minutes away, and a multitude of restaurants and a supermarket close by. The staff are friendly and professional, priority status is recognized. There is a pub and a coffee shop downstairs, and they both serve very good food. The rooms are a bit small but clean and functional. I would stay there again on my next visit to London.
June 24, 2014
Rated

5.0

out of

5.0
 by
LALITO
great experience
The most valuable of the hotel, is the people working for the hotel!!!
June 22, 2014
Rated

4.0

out of

5.0
 by
MontAir1
Amazing Staff / Great Location.
This hotel is so centrally located that it just can't get any better. The staff at this location is helpful. Internet, Amazing. What else can you ask for. When staying in London, Holiday Inn is the place.
June 20, 2014
Rated

5.0

out of

5.0
 by
Attymike
Great Location Good Value
As a tourist, this is a great place to stay. It is on the Picadilly line which comes straight from the airport without any transfers. It is close to all of the tourist venues for easy access. Was able to get into my room early after an all night flight. Very clean rooms and happy staff. One block from Metro station and near grocery stores and pharmacy and fast food restaurants....and Starbucks. Wife loved the work out room My only complaint is that the hotel should have advised me that I needed to transfer due to work on the Picaddilly Glouster Road platform BEFORE I got there. First choice to stay when in London.
June 20, 2014
Rated

4.0

out of

5.0
 by
Midabosd
Great hotel
Excellent city view from 2605 Lovely hotel would tecommend
June 17, 2014
Rated

5.0

out of

5.0
 by
zeal65
Amazing!!
All was Amazing !!! Except for one thing "no" complimentary wifi. I travel to many places andas an IHG member I expect nothing but the best. Internet was not offered as a complimentary item. That's all I'm going to mention. Thank you George
June 17, 2014