Skip Navigation
English
|
|
|
|

Sign In

Book online or call: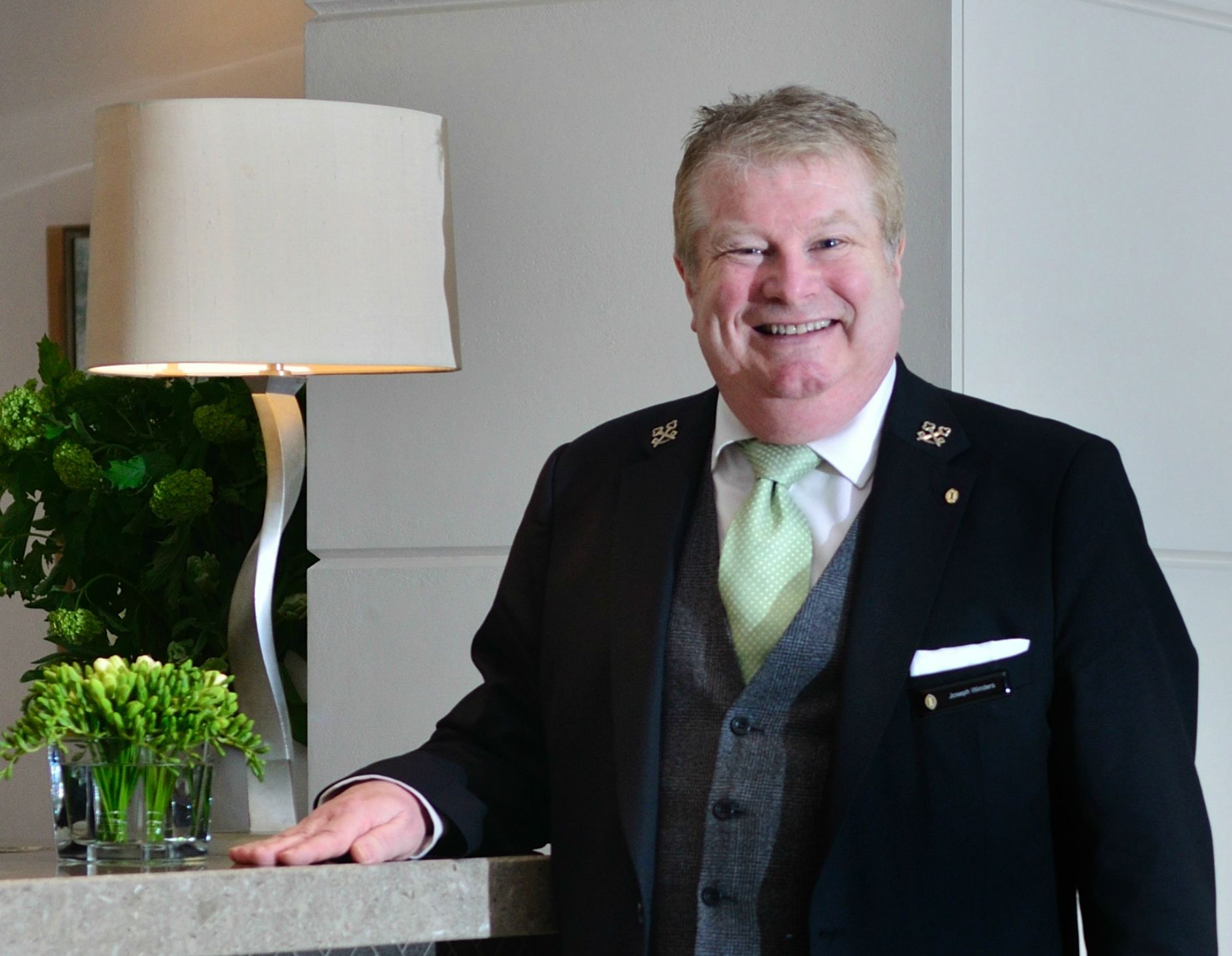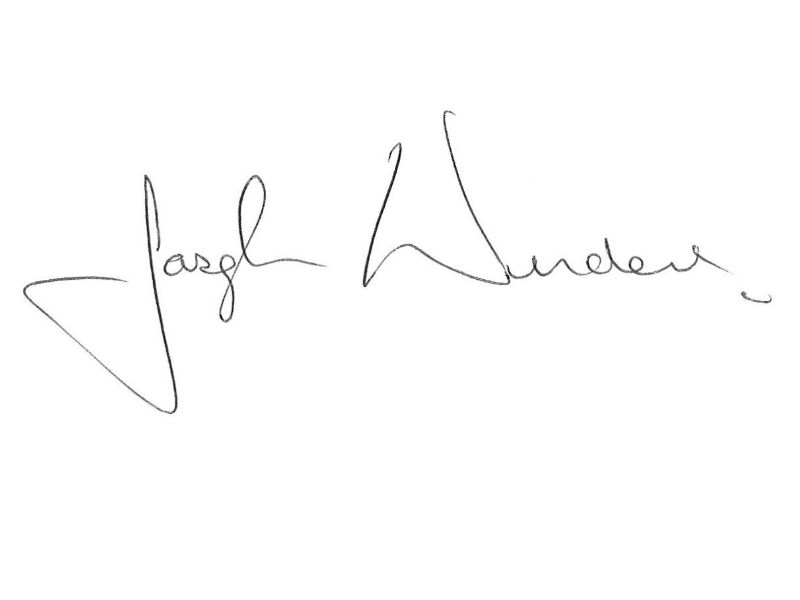 Insider Tips
LOCAL CULTURE
COSMOPOLITAN
London has always attracted all nationalities due to the richness of its culture, the diversity of its society and its vibrant economy. The tolerance of the people living here has helped the city become a melting pot of ethnic groups: currently over 300 different languages are spoken in London. Be aware of the cultures around you and respect their ways.
LONDON HOTEL ON HISTORIC PARK LANE
Steeped in history, this London hotel was once the site of a royal residence. Now the epitome of contemporary elegance, the hotel is located just steps from Hyde Park and in view of Buckingham Palace. Enjoy people watching in our chic lounge or escape to our full-service spa. Savour the menu at Theo Randall's, voted the 'finest Italian in London' or try Cookbook Café offering a fresh, seasonal menu. Bike the Serpentine or stroll the South Bank, from County Hall to Borough Market.
HOTEL HIGHLIGHTS
Restaurant & Lounges

Dining at InterContinental London Park Lane is a real highlight of any stay. From the award-winning Italian cuisine offered up by Theo Randall at h...

Amenities & Services

Spa InterContinental, located on the 1st floor, features state-of-the-art facilities and an expert team of therapists, the luxurious spa offers inn...

SPECIAL PACKAGES

There's always something special happening at an InterContinental hotel. Whether you are looking for a fun-filled getaway or a place to host your n...
London Park Lane
One Hamilton Place

London

,

W1J 7QY

United Kingdom

Front Desk

+44-207-4093131
Languages spoken by staff
Arabic, Czech, German, Greek, English, Spanish, French, Italian, Japanese, Dutch , Polish, Portuguese, Romanian, Russian, Turkish, Chinese
Pet Policy
Assistance dogs welcome.
CHECK-IN

3:00 PM

CHECK-OUT

12:00 PM

Late Check out Available
Accessibility
Service animals allowed
8 Room(s) with Accessibility Standards
Parking
Guest Reviews
Rated

4.6

out of

5

 by

187

reviewers.
Rated

5.0

out of

5.0
 by
Amos90
Brilliant Stay!
My boyfriend and I booked the Indigo Hotel for a weekend visit. We stayed in the executive suite as reviews had outlined that the rooms were quite small (they were). Though the executive suite was only slightly bigger than the doubles, they were very cosy and just right for a travelling couple! The hotel staff were very friendly and very attentive to our needs and ensured a comfortable stay. There are restaurants located all around if you fancy dining out and the location is ideal if travelling from/to Paddington. Overall, it was an enjoyable stay and my boyfriend and I will definitely be staying again!
October 29, 2013
Rated

5.0

out of

5.0
 by
ourkid
Nice Stay
I was here for work, great location - room a little on the small side but it is London - and lovely brasserie and bar. Nice hotel.
October 18, 2013
Rated

5.0

out of

5.0
 by
AriO
Very fresh hotel, excellent staff
Entering the hotel gives you a feeling of a real boutique hotel and the warmest of welcomes gives you a feeling of valued guest. Got some really usefull tips where to dine outside the crowded tourist area. Yet the biggest assett is the staff, always smiling and ever so friendly, my compliments to all of them!
October 16, 2013
Rated

5.0

out of

5.0
 by
KLCheung
Comfortable and convenient
Comfortable room, clean and convenient. Near Paddington Station, convenient to travel to and from the airport and different areas in London.
October 16, 2013
Rated

4.0

out of

5.0
ROOM LIGHTING
ROOM LIGHTING POOR . NOT BRIGHT ENOUGH ALL LIGHTS WERE OF POOR LUMEN OUTPUT.
October 13, 2013
Rated

5.0

out of

5.0
 by
Boris05
Friendly Place
I've Standing here a second time. That boutique hotel not disappoint and even more. Designer hotel and designer and cozy rooms and bath, free wi fi, nice restaurant on ground floor, fitness. You could use computer, printer, fax for your business. Comfortable location place- two minute to Paddington station- its fast way to Heathrow. Close to Hyde park, Kensington and Oxford street. Friendly and helpfully stuff. (special thanks to Diego and all on reception) On new year I've stayed at Indigo Earls Court and was a little disappointed. But stayed again in Indigo London Paddington and get enjoyed! At this time my room was with terrace! In hotel on 1st floor has terrace were you could standing lonely or with your company. For me in London - Indigo only in Paddington!
October 10, 2013
Rated

5.0

out of

5.0
 by
Pappschlumpf
Incredibly Staff
I am always happy to go back to Indigo. I feel like going back home... Margaret at the reception and Bernadete at the restaurant make me feel that way, always... Worth of recognition!
October 8, 2013
Rated

5.0

out of

5.0
 by
GAtrvlr
Lovely visit
We had a lovely stay at Hotel Indigo Paddington in late August. We stayed in an Executive King room (room 315) and found it to be very well furnished. Although the rooms are small by American standards, it was more comfortable than many American hotel rooms in which we have stayed. We have often felt that the people who design hotel rooms must never stay in them. This is not the case here. The room was efficiently designed and furnished with everything we could need during our stay. In addition, we had very friendly, efficient service from all of the staff. We especially appreciated that our room was available when we arrived from our overseas flight just after noon. We highly recommend this hotel and would stay here again. We will be looking for Hotel Indigo locations as we do more traveling.
October 6, 2013
Rated

5.0

out of

5.0
 by
Michelle06
Very nice, all around hotel
Hotel Indigo in Paddington London, UK was a very nice hotel. The location is excellent as it is one block from Paddington Station. The interior design was very unique and we felt we were staying in a special and artistic inn. The staff at the hotel and restaurant were very attentive and helpful and went the extra mile. The hotel is very clean, modern and comfortable on the inside, and yet the exterior maintains the historic qualities of the neighborhood. The restaurant was very nice and convenient. The breakfasts were very good and the young people who waited on us were very helpful. It was a luxury hotel in our opinion. We would recommend it to anyone and hope to go back in the future.
October 3, 2013
Rated

1.0

out of

5.0
Pay attention if you want to live here
I lived in HIL during Sep 8th - 11th and 12th - 14th for 5 nights. So i think i can say something about this hotel. The good thing is its location. HIL is just 3 minutes walk from Paddington Station. There are a lot of restaurants and bus around there. It's also close to Hyde Park and convenient to reach Oxford Street. The room is big enough. The bathroom is good. On the other side, i have a big complain about their staffs. I checked out at Sep 11th and go to Birmingham to participate in an exhibition. When i came back to china, i found i was charged £20. They told me it's for hair dryer missing at 11th when i send a email to ask about that. First, when i checked out at 11th, no one told me about hair dryer missing. And also no one told me about that when i checked in again at 12th. They charged this by using my authorization without my signature. Second, I didn't take their hair dryer or miss it. When i checked out, i remembered this hair dryer should still in room because i used it in that morning. Does anyone think it make sense that i took their hair dryer and then checked in again just one day later? Third, i think "The burden of proof lies upon him who affirms" is applied in every country. However, during the communication, they didn't provide any evidence. And no high-level manager contacted me about this after i sending the email and the feedback questionnaire. Only some reception colleagues who don't even know my gender talked nonsense. I spend over £1,000 on this hotel and i don't expand i can have this 20 back. I just want to remind anyone who wants to live in HIL. Be careful!!! Cancel your authorization as soon as you left the hotel. Otherwise you will not know what you will be charged.
October 3, 2013
Rated

5.0

out of

5.0
 by
ORVet
Great Service, Beautiful Room, Amazing Shower
This hotel was fantastic. It is right next to Paddington Station with easy access to the trains, Underground, and several bus routes. Very easy access to Heathrow Airport via the Heathrow express train. The room was beautiful and the bed very comfortable. The power shower was amazing. Easy and lovely walk through Hyde Park to get to London center. The hotel staff was great and gave me a great recommendation for a local Italian restaurant for dinner. It is not the least expensive place, but is definitely worth the cost. I would stay there again in a second and highly recommend it.
September 25, 2013
Rated

3.0

out of

5.0
 by
DaveDoc
Nice Room and Staff; shame about the breakfast.
Nice room and pleasant staff. Unfortunately, we decided to have breakfast at the hotel. Service was exceptionally slow (50 minutes from ordering) and the food was mediocre. Good place to stay if you don't want breakfast!
August 29, 2013
Rated

5.0

out of

5.0
 by
Rousseau
Very nice, I defintely would recommend this hotel
70 merters from Paddington Undergroud station. Strategic location for visiting London and suburb next to railway services. Confortable bed and large room. Quiet street and safe enviromemnet after a shopping day in the city center. Helpful front office staff. Plenty of dining alternative within walking dsitance. WIFI, in room complimentary waters, soft drinks and tea/coffee a plus. I'll be back
August 25, 2013
Rated

5.0

out of

5.0
 by
Tintinrus
Cozy stylish hotel
Super convenient location, just few minutes from Paddington. Room is not big, but ok as London hotels. Bath room was quite big. Minibar was complimentary and it was good surprise for us. Staff is very friendly, especially one reception lady (She's African, could not ask her name) was really helpful and she made our staying more happier.
August 24, 2013
Rated

5.0

out of

5.0
 by
Juano57
Great service and good location
We really enjoy the Hotel, the design of the rooms, corridors, reception is very modern and nice. The service was always quick and very good, plus the free frigobar and tea equipment. Location is very good: close to the tube, train, buses, tourism lines and we walk to many places from there. In our trip we stayed at Amsterdam, Berlin and London and this was the best hotel... Thank you people! See you. Ariqueños de Chile
August 23, 2013
Rated

4.0

out of

5.0
 by
globalpastoralist
Don't bring a cat... you can't swing it.
The Indigo is a great choice if you're in London on a quick visit. It is ideally located near Paddington, the rooms are quiet and you have all you need. As a plus, the design speaks to nerds that love Fibonacci and all his math stuff. There are really only two downsides to the hotel. First, the rooms are minuscule. I understand that the conversion necessitates this small size. But having arrived with a standard international size suit case, I was in a dilemma. There was no place to open it, let alone store it. Smaller carry-on sizes store great in a little cranny. Big suitcases, however, will challenge you space-wise. Also, be careful in the bathroom: I burnt myself on the towel warmer. Secondly, the staff is hit and miss. Some members of staff are great: friendly, forthcoming and understanding. Others, are brisk and on the verge of rude. They might have been stressed, however, one should never loos one's temper in a service job. The same, unfortunately, goes for the cleaning staff. Generally great and accommodating to special requests, some days the effort was subpar: hairs on the bathroom floor, used spoons not changed, and garbage can not emptied. Nevertheless, don't let this deter you from booking here. It is a great location, it comes with wifi and really you don't need much more space than this if you're in town shortly.
August 22, 2013
Rated

5.0

out of

5.0
 by
marta7uk
Amazing hotel, great London base
First stay, I have chosen this hotel for the short proximity to the Paddington Station (literally 2 min walk). The hotel is amazing! Very clean, crisp, boutique style rooms. Our room was at the front of the hotel but the outside noise was barely noticeable. Free WiFi - also very helpful and needed! The room was big enough for two with very comfortable bed and a little couch!!! Very clean and beautiful bathroom with walking in shower (enough room for two ;) ) Little fridge in the room with cold soft drinks and water and special something with the compliments from the hotel, this was on the top of the tea/coffee making facilities... brilliant touch! Staff - very professional and friendly, nothing was too much trouble. The only downside was a breakfast. We've stayed for two nights and both mornings the food was an average, if we'd stay there another night I would probably choose to go somewhere else for a breakfast. One morning I had two poached eggs - one over cooked (solid!) other one very runny - both cold. Next day full english - also cold. On the menu there are Cumberland SausageS but you only get one!! Waiting staff, nice enough but sluggish with the "do-I-have-to-be-here" attitude and you have to ASK to be served. Shame that as the hotel is excellent!! Overall great base in London and I will definitely come back but on room only basis. Highly recommended though!!!
August 19, 2013
Rated

5.0

out of

5.0
 by
FrePu
a little gem in central London
a perfect high quality hotel close to everything and a major railroad
August 8, 2013
Rated

3.0

out of

5.0
Some nice elements, but small room.
I have stayed in a lot of London Hotels accross the price spectrum. I felt this hotel did some things nicely, the decor was good, it's location was convenient, it was nice to have free soda etc. Nevertheless, for the price our room was really small. It was just a double bed and there was just enough room to walk around it sideways, but we had three big bags, so it was a struggle. There are no rooms with baths, I know this might be an issue for some. Overall, I know I can get a better deal elsewhere. Oh, and they really should try to give better coffee making facilities given their competitors in the market. If you are targeting the boutique market, Nescafé is not the way. Nevertheless, nothing terrible, just an average experience I suppose.
August 7, 2013
Rated

5.0

out of

5.0
 by
Libralori
Lovely little place!
When we arrived in our taxi to the hotel, we were greeted outside by one of the staff who promptly helped us with our baggage. Very nice, sweet and helpful staff. We loved the look of the hotel....very colorful and modern. Our room was a nice size and very comfortable. We loved the neighborhood and the restaurants located nearby. We will recommend this hotel to our friends and would definitely stay there again.
August 3, 2013
Rated

5.0

out of

5.0
 by
Capri15
Great boutique hotel
We were pleasantly surprised with this gem of a hotel, so close to Paddington station and with a great variety of restaurants etc close by. We would definitely stay here again when we next visit London. Loved the decor of the room and the king bed was just wonderful.
August 3, 2013
Rated

5.0

out of

5.0
 by
Capri15
Hidden gem ....
This hotel is a hidden gem and we will definitely stay there again when next in London. Staff are friendly and very helpful, the room is spacious with a king size bed, great walk- in shower. The hotel is located only metres from the Paddington station and London street has a number of good pubs and restaurants. This hotel was the last one on our holidays in Europe and by far the best. Thank you to all concerned. John and Carol, Australia.
August 3, 2013
Rated

5.0

out of

5.0
 by
Kim1965
Great setting!
Pretty little boutique hotel in the heart of Paddington. Helpful and friendly staff. Lovely room.
July 31, 2013
Rated

5.0

out of

5.0
 by
Lcrgirl1
Comfortable, stylish, very clean, helpful and pleasant staff
Thoroughly enjoyed my stay at Hotel Indigo, (3 nights in July). The room was comfortable, (cool in the hottest summer we've had for years!), quiet and nicely arranged. The hotel is well located with some nice eateries close by. (Try the Greek and the brasserie by the hotel itself). Hyde Park is close by. Also good pubs. Will definitely use again for a trip to London.
July 30, 2013
Rated

5.0

out of

5.0
 by
CVTV
Good location
We enjoyed staying at this hotel. Had never thought of staying in Paddington area before and tried this hotel as a last minute choice. Would definitely stay here again. You are only a train or tube ride from anywhere. Paddington station is about a block away. The staff were helpful in finding out where a show we wanted to see was and gave us a map to help find it. The bathroom was big and the shower was great.
July 29, 2013
Rated

4.0

out of

5.0
 by
NYCDavid
Needs work, but nice place
Stayed for one night. Pluses: Good location near Paddington. Walk in the opposite direction of Paddington towards Hyde Park and you can avoid the tourist restaurants. Nice, large room. The water/soda stocked mini-bar was nice. Minuses: My TV didn't work - moved rooms. Pain. But they gave me free breakfast - thanks! Then I had no electricity the next morning went out. (put my card in, flipped the switch by the bed, no luck). Showered in the dark. If they have to ask you three or four questions about the electricity, then the system is too complicated. Maybe mine DID work, but who knows?
July 26, 2013
Rated

4.0

out of

5.0
 by
PCTravel
Good quality hotel close to Paddington train station
Nice hotel in a great location for easy access to Paddington train station. I arrived to find two bottles of wine (red and white) and a fridge with soft drinks all complementary.
July 22, 2013
Rated

2.0

out of

5.0
 by
POBOXJACKIE
PLATINUM MEMERS - PRIORITY CLUB
THIS IS THE WORST HOTEL I HAVE EVER STAYED IN REGARDING THE WAY THEY TREAT PLATINUM MEMBERS OF THE PRIORITY CLUB. IT IS A SHAME, BECAUSE I ACTUALLY LIKE STAYING AT THE HOTEL AND THE STAFF ARE EXTREMEMLY PLEASANT AND DO ALL THEY CAN TO MAKE YOUR STAY ENJOYABLE. SOMEONE NEEDS TO GET INTO THAT HOTEL AND EXPLAIN HOW PLATINUM MEMBERS SHOULD BE TREATED - I STAYED 3 DAYS THIS WEEK AT THE HOLIDAY INN MAYFAIR, LONDON AND THEY ARE JUST EXCELLENT! MAYBE SOMEONE FROM THIS HOTEL COULD GO TO THE MAYFAIR HOTEL FOR SOME TRAINING?
July 19, 2013
Rated

5.0

out of

5.0
 by
BASHWB
A gem of a small hotel
My husband and I love this hotel: the members of the staff are warm and welcoming; the location near Paddington is ideal; the rooms are just lovely.
July 18, 2013
Rated

5.0

out of

5.0
 by
grandnat
Great Hotel
My three main gripes with hotels throughout the world, but mainly in the UK, are as follows: Extra charges for WiFi Cold, congealed breakfast buffets Outrageous charges for mini-bars So I am delighted to have found a hotel chain, Indigo, which hits the spot in almost every way and succeeds in these 3 ways to improve hotels. Indigo Paddington, for example, is a flawless diamond hidden down a street about 2 minutes walk from Paddington station. This makes it a perfect base for business and pleasure trips. It only has 60 or so rooms so it feels intimate and cosy. The rooms are quite small but they are brimming with lovely colourful fabrics, pictures and decorations. The bed is liberally covered in throws and cushions and is delightfully comfortable. In the bathroom is one of those showers with a head the size of a plate so you feel as if you are standing in the rain. If this is too much for you just use the second hand held shower head. All rooms have free WiFi and soft drinks from the mini-bar are complimentary. At breakfast you order from a menu and your plate is prepared fresh and brought to your table by the waiter. This alone would set Indigo above the majority of hotels in London.
July 18, 2013