Skip Navigation
English
|
|
|
|

Sign In

Book online or call: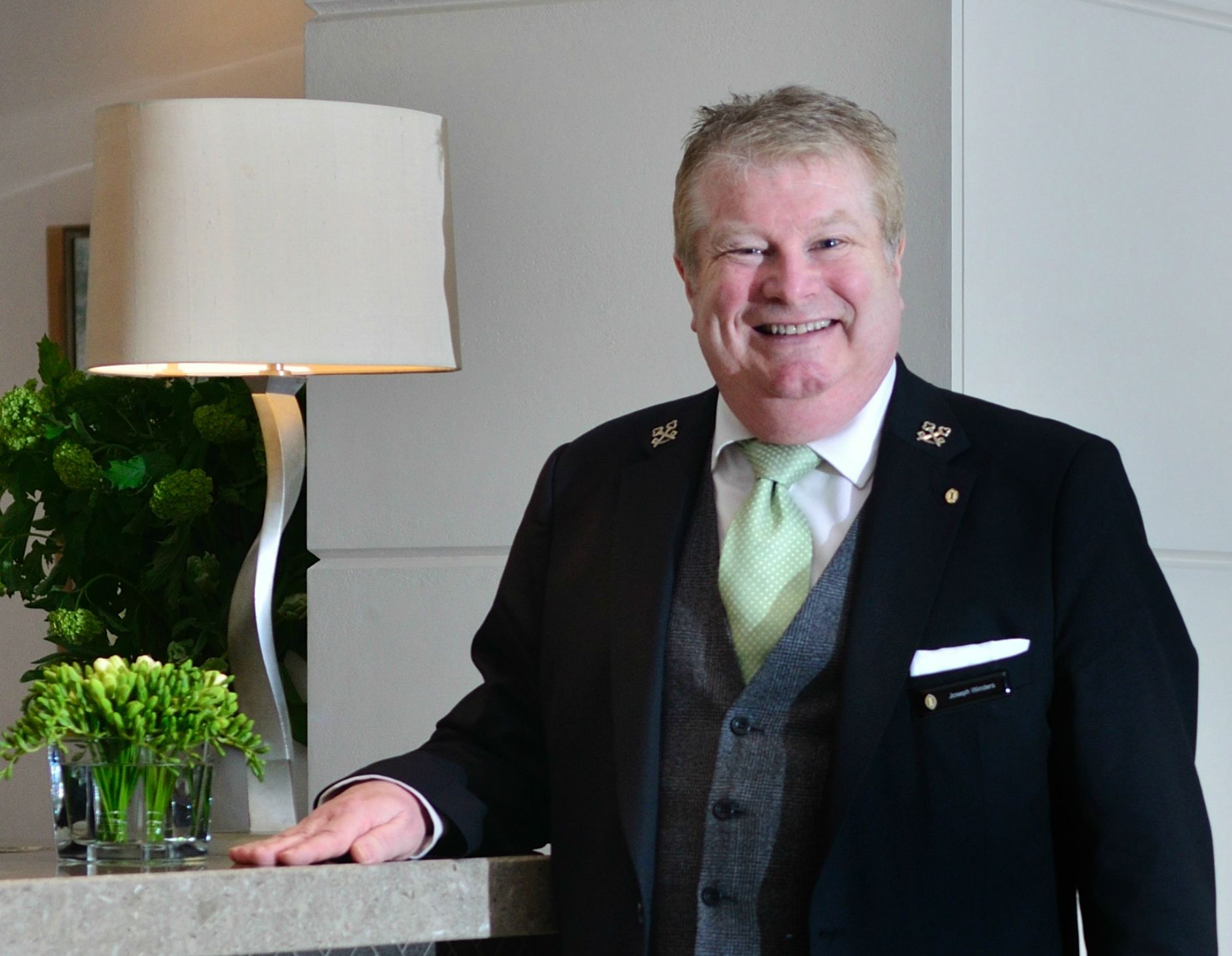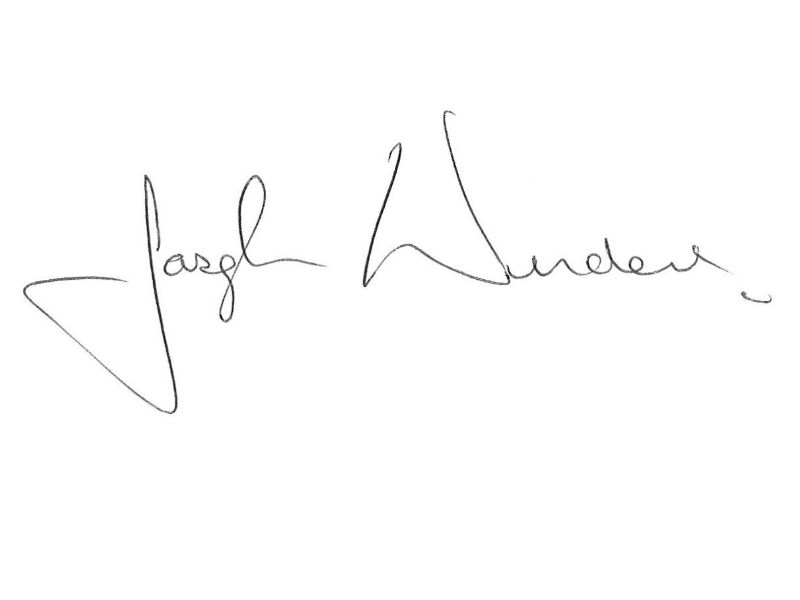 Insider Tips
LOCAL CULTURE
COSMOPOLITAN
London has always attracted all nationalities due to the richness of its culture, the diversity of its society and its vibrant economy. The tolerance of the people living here has helped the city become a melting pot of ethnic groups: currently over 300 different languages are spoken in London. Be aware of the cultures around you and respect their ways.
LONDON HOTEL ON HISTORIC PARK LANE
Steeped in history, this London hotel was once the site of a royal residence. Now the epitome of contemporary elegance, the hotel is located just steps from Hyde Park and in view of Buckingham Palace. Enjoy people watching in our chic lounge or escape to our full-service spa. Savour the menu at Theo Randall's, voted the 'finest Italian in London' or try Cookbook Café offering a fresh, seasonal menu. Bike the Serpentine or stroll the South Bank, from County Hall to Borough Market.
HOTEL HIGHLIGHTS
Restaurant & Lounges

Dining at InterContinental London Park Lane is a real highlight of any stay. From the award-winning Italian cuisine offered up by Theo Randall at h...

Amenities & Services

Spa InterContinental, located on the 1st floor, features state-of-the-art facilities and an expert team of therapists, the luxurious spa offers inn...

SPECIAL PACKAGES

There's always something special happening at an InterContinental hotel. Whether you are looking for a fun-filled getaway or a place to host your n...
London Park Lane
One Hamilton Place
London , W1J 7QY
United Kingdom
Front Desk +44-207-4093131
Languages spoken by staff
Arabic, Czech, German, Greek, English, Spanish, French, Italian, Japanese, Dutch , Polish, Portuguese, Romanian, Russian, Turkish, Chinese
Pet Policy
Assistance dogs welcome.
CHECK-IN

3:00 PM

CHECK-OUT

12:00 PM

Late Check out Available
Accessibility
Service animals allowed
8 Room(s) with Accessibility Standards
Parking
Guest Reviews
Rated

4.6

out of

5

 by

264

reviewers.
Rated

5.0

out of

5.0
 by
Indyana
Lovely place and staff
I would recomend this Hotel to everyone... with breakfast included...
April 3, 2014
Rated

5.0

out of

5.0
 by
Rgn100
Night Staff
Overall great stay. Night staff totally useless. Safe in room did not with and was told that nothing could be done until 1.00 pm the next day. Refused to lock our valuables in hotel office which meant we had to carry cash, jewelry etc. sound London.
April 3, 2014
Rated

5.0

out of

5.0
 by
KLB74
Lovely hotel, great staff and a great base for visiting London
My partner and I stayed at Hotel Indigo, Kensington for two nights at the end of March. From arrival the staff were superb and I couldn't fault their attentiveness. It was my partner's 40th birthday and they had written a birthday card for him and upgraded our room, which was a lovely touch. The room was lovely, clean and very modern, which was the same as the rest of the hotel. We included breakfast in our package. The first morning was a little bit chaotic, but they were very busy and had warned us of that when we checked in. We booked in for breakfast the first morning, so we got a table. On the second morning it was much quieter and everything ran very smoothly. The hotel location was perfect, it was about a minutes walk to the local tube station (Earls Court) and was on the Piccadilly line, so easy to get to places like Hyde Park, Leicester Square and Covent Garden. All in all I can't find any fault with this hotel, it was a lovely weekend and I would certainly stay there again. Thank you :-)
April 1, 2014
Rated

5.0

out of

5.0
 by
Arch1e
Fantastic, fun & friendly!
I stay here on a regular basis, and has become my hotel of choice whilst in London. Rooms are fab, staff can't do enough for you and food is great! What's not too like?!
March 31, 2014
Rated

5.0

out of

5.0
 by
Framester
Stunning Place and Great Staff
I stayed in the Hotel Indigo at Earl's Court for 4 nights and absolutely loved it. The staff are lovely and the interior decor is superb. It has lots of the really nice little home touches like an iPod dock and various multimedia sockets so you can hook up HMDI and watch videos or whatever. The one thing that really sets this place apart is the funky decor - it's just nice and plush with interesting design work. It's only a stone's throw from the entrance to Earl's Court tube station which is exceptionally handy and within about 2 mins walk you have an absolute raft of places to eat and drink, so the location is superb. I will definitely be staying here again very soon and I think this is now probably my favourite West London hotel. Bravo.
March 29, 2014
Rated

5.0

out of

5.0
 by
GAMMO
Great one nite stay
Stayed on 19 march for one night using points and was delighted by almost every aspect of the stay Firstly I got in mid-morning and was given an upgrade to a junior suite within half an hour..amazing courtesy to platinum cardholder. The room itself was fantastic…..comfortable and with all the bells and whistles one usually associates with a topnotch hotel. The bathroom with fabulous shower pressure and loads of amenities was excellent. The room has so many extra features and freebies that one almost feels one is in a 5 star property. And the front desk was excellently staffed with people who really try to make your stay seamless! ONE LITTLE COMPLAINT….wasnt given my bonus miles voucher as a platinum member….got the same in January at this property…whats changed?
March 27, 2014
Rated

5.0

out of

5.0
 by
JOE1
An Outstanding Hotel Experience!
I am now a besotted regular guest at the magnificent Hotel Indigo Kensington Earls Court. The superb customer service allows this hotel to shine out like a beacon in the ultra fashionable Kensington area. Comfort, cleanliness, superb dining, its all here for the very fortunate guest. johnny the facilities manager is a gentleman and exemplifies all that is well above the average that is what each guest is guaranteed when he/she chooses Hotel Indigo Kensington Earls Court ! One word sums this hotel up - outstanding !
March 24, 2014
Rated

5.0

out of

5.0
 by
Faxfan63
Indigo Earls Court
I had a 3 night stay at Hotel Indigo in early March and was suprised with this refreshingly designed hotel. Located a very short walk from Earls Court station the welcome was warm and genuine. The rooms are new and well appointed with some lovely touches. Food and bar service was efficient and as friendly as the welcome. Having stayed in London many time this hotel is a real find and I will use it again later in the year. I love the fact that all staff are either a Lord or Lady and they have official certificates on show to prove it!
March 22, 2014
Rated

5.0

out of

5.0
 by
UKexpat
A Gem in Earl's Court
Excellent service, good location less than 200 meters from Earls Court Underground Station. Room colours were vibrant, the breakfast very good. Would recommend for completed.
March 20, 2014
Rated

5.0

out of

5.0
 by
Arvi
Great service
We got extension to keep our room because we are IHG members.
March 20, 2014
Rated

5.0

out of

5.0
 by
lisu
Superb!
Great staff. Nice and modern hotel. Truly recommend.
March 19, 2014
Rated

5.0

out of

5.0
 by
JohnVG
A lovely well located boutique hotel in Earl's Court
We spent five nights at the Hotel Indigo, Earl's Court in March. It was our third stay in the past year. The hotel is very well located, just minutes from the Earl's Court Tube which has direct links to Heathrow and to St. Pancras (for the Eurostar) and also has a lift. All the rooms we have had have been exceptionally quiet - our last room was 210. It was at the back and overlooked lovely gardens. We heard nothing. The bed was large and comfortable. We have found that the staff, from reception to cleaners and handy men, very friendly and always willing to go out of their way to help. One day our lights didn't work and someone was there in five minutes to deal with the problem. We were also cheerfully escorted to our room and showed how things worked on each visit. Help with luggage was offered. We have not eaten in the restaurant. We don't eat much at breakfast and so go to a nearby shop and get juice and a roll the night before since the room has a fridge and also a kettle (with a nice variety of teas offered). Then we sit in the nice terry robes offered and have a leisurely breakfast while reading the morning papers. I should add that we are IHG Platinum and as a result have been upgraded each time and also have stayed on points. Still, even without points, we would consider the hotel good value for money, especially in a city as expensive as London.
March 17, 2014
Rated

3.0

out of

5.0
 by
Chirp
Superb Location with an Indigo Touch
The location of this boutique hotel is fantastic - from the airport and into town. I came from Heathrow Terminal 5 and it took me less than 30min to get from the terminal station to the hotel; it helps that all of my meeting locations are served by the two lines at Earls' Court. The pubs around the hotel serve good food and have a good feel about them, and definitely a good selection of beer and cider. Although the hotel is a few houses from the main road, it is really quiet by day and night. The only thumb down about the hotel is the front desk staff. When I first went into the hotel at 0830hrs and mentioned that I had a reservation for 2 nights, the response was "check-in time is after 2pm". There was no greeting, welcome or even a smile. It was only when I mentioned that I am a IHG platinum card member who has requested an early check-in that the attitude changed. I was blessed to be allocated a room before 0900hrs and could catch some sleep before my next meeting. During the course of the stay, my room card was deactivated a few times and had to be re-activated; it was really quite painful to approach most of the front desk staff. Even when I asked for a late check-out of 3pm, I was told that I was entitled to 2pm and every hour or part of, I would be charge 10 pounds. Only the lady who checked me out on the last day made any attempt to ask about my stay and well-being. Despite the fantastic location and rooms, the front desk staff definitely need to adopt a more positive and hospitable attitude, and perhaps, a professional learning programme on customer relations. Even the housekeeping was warmer and more polite than them.
March 15, 2014
Rated

3.0

out of

5.0
 by
Billy J
Paper thin walls!!!!!
The location and hotel is beautiful, Staff are helpful and very friendly, I would stay at this hotel again BUT what discourages me is the paper thin walls between rooms. You would think that the person in the next room has opened your wardrobe door. It is very very off putting and doesn't allow you to relax. I did speak to the staff at checkout and he promised to have the manger e mail me I am still waiting for a response.................
March 14, 2014
Rated

5.0

out of

5.0
 by
Crackered
Great Boutique Hotel
This is a great boutique hotel in a fabulous area, a stones throw from the main road with its shops, restaurants and Earl's Court tube station. We booked a superior room but despite it being immaculate, room 306 was incredibly small for two people. There was about 12 inches around three sides of the bed, which meant we spent two days trying to avoid bumping into each other. It would've been fine for one but was simply too small for two. We ate breakfast in the restaurant, which has been criticised in some reviews, however they clearly have a brand new team in place and the food and service were fabulous. The lady running breakfast had a great awareness of her entire team and manages them well. I would definitely visit here again but either alone, or in a larger room. It did make me wonder how small the standard room was!
March 10, 2014
Rated

5.0

out of

5.0
 by
Mark42
Excellent Location and Super Room
Great location - literally two minutes from the tube. I arrived late but was checked in immediately and the junior suite was an excellent, private, relaxing space. Hard to fault but underfloor heating in the otherwise excellent bathroom would have been a nice touch.
March 9, 2014
Rated

4.0

out of

5.0
 by
Louie69
Recent Stay
Great hotel, great location, friendly staff, not the cheapest, movies are free but often 'crash'. If you get room 611 which is in the basement with the window looking out onto the stairs to the cellar make sure you close your curtains as that's where the staff have their break - very noisy. Everything you could want in a hotel room but some of the rooms are so small that they are cluttered. Free mini bar is a nice touch......Nice hotel overall.
March 7, 2014
Rated

5.0

out of

5.0
 by
Sammiieee8
Amazing hotel.
We are from the country so going to London was a concern since noise and light are everywhere but sleeping was so easy here. It's in a good location with only a two minute walk to the tube station. Which was very convenient! The staff were friendly and helpful and breakfast was wonderful. Definitely going to stay again.
March 3, 2014
Rated

4.0

out of

5.0
 by
loulou2
Cute hotel, very well located, nice decoration, very comfortable. Good breakfast (but service could be quicker)
Cute hotel, very well located, nice decoration, very comfortable. Good breakfast (but service could be quicker).
February 27, 2014
Rated

5.0

out of

5.0
Wonderful Stay
I have searched for many hotels near Earl's Court station for my winter vacations in February/2014, and after some two months searching the Internet, I found this hotel and I decided to give a try for it. And when I arrived, I loved it. I had booked two rooms (one for me and my mother and the other for my brother) and we all were very pleased with our experience at Indigo London Kensington at Earl's Court. The hotel is located near the Earl's Court Tube Station (just a very short walk of 2 or 3 minutes), which is perfect to come and go back to Heathrow using the Piccadilly Line. The rooms are well furnished and the décor is a delight to see. The bathroon is very spacius, as well the room. The internet connection is fast and I have nothing to complain about it. We loved the breakfast menu! The staff were very helpful, from the ladies in the front desk to the waitress in the breakfast room. We loved everythig in this hotel, and I can say that it was the best hotel I have stayed in all my life, and for this reason, we have already booked another stay for the New Year's Break. Thank you very much!
February 27, 2014
Rated

5.0

out of

5.0
 by
Lissa29
best of both worlds
usually stay in big chain hotel,this was a present. loved it- best of both worlds, top quality attention to detail,quirky rooms ,we work in interior design so appreciated th atmosphere. Managers- take note - your staff are the best, balance of quiet proffesionalism with a genuine warmth. will stay again when in town.
February 24, 2014
Rated

5.0

out of

5.0
 by
nicolas75flyertalk
Executive rooms are not huge but comfortable
Executive room is not huge (Around 25sqm) Seating area. Very comfortable bed Pleasant bathroom with good shower. Aveda amenities Flat screen television with large selection on English channels (but no international channels). iPhone dock Kettle. Bathrobe Very quiet. Fast wifi Good - Friendly staff - Excellent location, just 3 minutes walk from Earl's Court station. Very convenient access to LHR on Picadilly line. Lots of shops and restaurants. - Shared bikes station next to the hotel. - Fast wifi - Live music Sunday brunch. - Good breakfast (and service has been improved) Bad - Nothing
February 16, 2014
Rated

5.0

out of

5.0
 by
JohnM01
Hotel & Location
Excellent standard of Hotel with refreshing decor and helpful staff. Very clean and tidy in a brilliant location very close to the Underground. Lots of local entertainment and interests. Highly recommended.
February 15, 2014
Rated

3.0

out of

5.0
 by
michaelsp
Good hotel, woeful internet wifi service
Nice design, great staff particularly in the bar/restaurant area. Pleasant rooms and decent size for London. One block to the Tube is great. Biggest watch out is the woefully slow wifi internet service. The signal in our room was so bad that we had to move rooms after one night. Even after moving the signal was excruciatingly slow so the manager comped us up to the higher tier wifi. Evidently it is deliberately throttled down in the hopes that you will buy an upgrade. The "paid" wifi worked better (still not great) but logged users out frequently--causing VPN connections to fail and generally being a nuisance with a constant need to log-in again.
February 11, 2014
Rated

5.0

out of

5.0
 by
Premier - pwuk
Standards at their best.
I travel a lot with work and stay in a variety of hotels. Quite often I am left underwhelmed, where housekeeping or maintenance standards are lacking, however in the case of Hotel Indigo, London Kensington - Earl's Court, quite frankly I was blown away. The standards of decoration are first rate. Better yet the standards of housekeeping were astonishingly great - the staff are friendly too. I cannot praise this hotel highly enough and in my view it outperforms various five star establishments with ease. Keep up the excellent work and thank you.
February 9, 2014
Rated

5.0

out of

5.0
 by
KevChiro
Quirky & Interesting!
This was a much more interesting stay than an ordinary Holiday Inn and definitely worth a stay on points. Rather grown up decor and style, so possibly not first choice as a family stay. Staff were all very friendly and helpful. Very handy for Earls Court. The breakfast menu was a welcome change from the regular and boring. I wanted to stay longer to try out more of the menu. I really liked this hotel and look forward to coming back. I want to see other rooms as ours was fab!
February 6, 2014
Rated

3.0

out of

5.0
 by
JohnV31
Nice Hotel but noisy rooms
Had a good stay apart from the lack of sleep due to the noise coming from the fans outside and work being done in the room 10 next door. I did mention this to reception who said they would credit my account with some bonus points however these have yet to show up All the staff were great and I would stay here again but ask for a quite room...
February 6, 2014
Rated

5.0

out of

5.0
 by
GAMMO
Beyond my expectations!!
Just spent one night at this hotel on 23 jan but was exceptionally impressed. Was upgraded as an IHG platinum member to a really nice executive suite....had everything one needed and more...safe,.iron, bathrobes,slippers, tons of space, enough plug sockets, decent TV selection, Aveda toiletries, great bathroom with a super shower. Also a little free mini bar with 3 little bottles of wine which I didn't sample ( they looked decent) and a bottle each of Victorian lemonade and orange juice which I tried but didn't much like! A little glitch at checkout took place where I was provided a VAT bill despite having stayed for points ( free) but the senior front desk staff member quickly sorted this out on my raising a query. ALL IN ALL, A VERY SATISFYING STAY!
February 2, 2014
Rated

4.0

out of

5.0
 by
koekoek
Great weekend at Indigo Kensington
Had a very nice weekend. Friendly staff, great room and bathroom. Rooms are not very large but they are very nice and very comfortable. Good bed, great shower. Location is very convenient with Earl's Court tube station nearby. If returning to London will consider this hotel for future stay.
February 2, 2014
Rated

4.0

out of

5.0
 by
Freddy04
Warm atmosphere and special service
Warm atmosphere, professionality, timely services and kindness. Indigo London Kensington is a perfect place for staying while you spend your time in London. Strategic location to easily reach all the most famous places in London. A unforgettable experience for your special moments.
February 1, 2014