Skip Navigation
English
|
|
|
|

Sign In

Book online or call: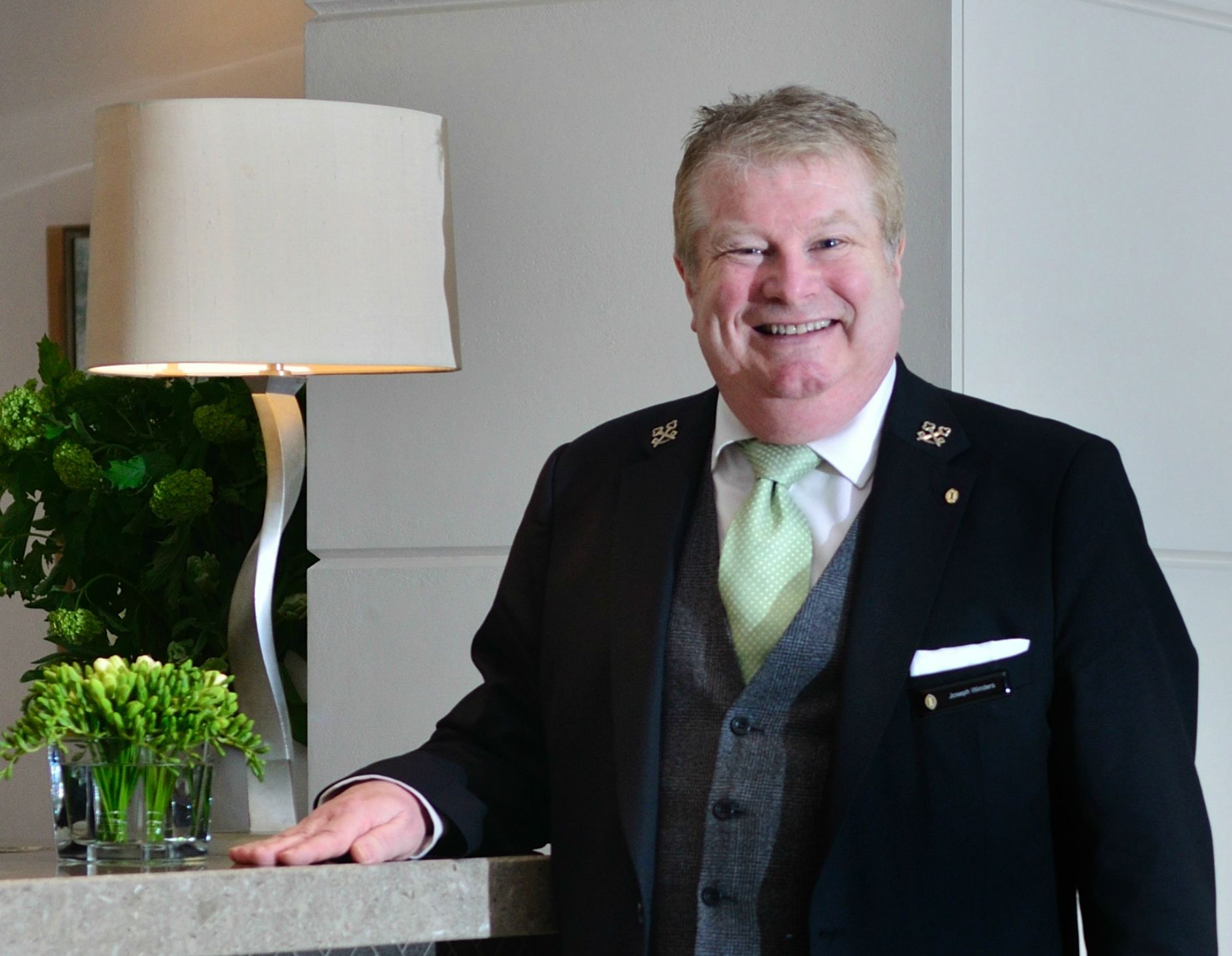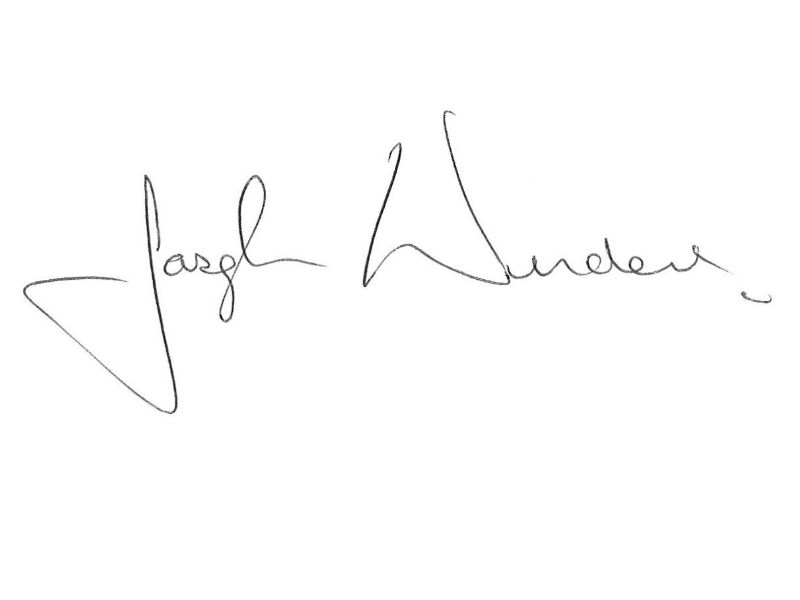 Insider Tips
LOCAL CULTURE
COSMOPOLITAN
London has always attracted all nationalities due to the richness of its culture, the diversity of its society and its vibrant economy. The tolerance of the people living here has helped the city become a melting pot of ethnic groups: currently over 300 different languages are spoken in London. Be aware of the cultures around you and respect their ways.
LONDON HOTEL ON HISTORIC PARK LANE
Steeped in history, this London hotel was once the site of a royal residence. Now the epitome of contemporary elegance, the hotel is located just steps from Hyde Park and in view of Buckingham Palace. Enjoy people watching in our chic lounge or escape to our full-service spa. Savour the menu at Theo Randall's, voted the 'finest Italian in London' or try Cookbook Café offering a fresh, seasonal menu. Bike the Serpentine or stroll the South Bank, from County Hall to Borough Market.
HOTEL HIGHLIGHTS
Restaurant & Lounges

Dining at InterContinental London Park Lane is a real highlight of any stay. From the award-winning Italian cuisine offered up by Theo Randall at h...

Amenities & Services

Spa InterContinental, located on the 1st floor, features state-of-the-art facilities and an expert team of therapists, the luxurious spa offers inn...

SPECIAL PACKAGES

There's always something special happening at an InterContinental hotel. Whether you are looking for a fun-filled getaway or a place to host your n...
London Park Lane
One Hamilton Place

London

,

W1J 7QY

United Kingdom

Front Desk

+44-207-4093131
Languages spoken by staff
Arabic, Czech, German, Greek, English, Spanish, French, Italian, Japanese, Dutch , Polish, Portuguese, Romanian, Russian, Turkish, Chinese
Pet Policy
Assistance dogs welcome.
CHECK-IN

3:00 PM

CHECK-OUT

12:00 PM

Late Check out Available
Accessibility
Service animals allowed
8 Room(s) with Accessibility Standards
Parking
Guest Reviews
Rated

4.6

out of

5

 by

186

reviewers.
Rated

4.0

out of

5.0
 by
John500
Great location and comfortable room
A single night stay in a great location for Paddington Station in London. Excellent links by tube to all of central London. Slept well after a quick look round this interesting area of London - Grand Union Canal and 'Little Venice' close by. Good breakfast.
June 29, 2013
Rated

2.0

out of

5.0
 by
JFCZ
Worst Hotel Indigo
As a platinum member I was very disappointed in this hotel - I've stayed at other Indigo's and they have always been very nice. This hotel has very small rooms and the staff were very unfriendly. Reception staff did not have pre-check in ready, and were unwelcoming to say least and were put out by some very simple requests upon check in. Bar and restaurant staff were surly and slow. There was no upgrade which Platinum should provide, and overall this is a very over priced hotel for something that is at best average. I certainly won't be staying there again.
June 29, 2013
Rated

5.0

out of

5.0
 by
happyclap
thank you to the staff
I cannot thank enough the staff on the morning I arrived. I was hours earlier than I should have been, absolutely shattered and they did their very best to have a room made up for me as quickly as they could. I am so grateful. The hotel is very good value for London and Paddington is well connected and very central. The room really was pleasantly designed; the shower lovely.
June 28, 2013
Rated

5.0

out of

5.0
 by
Lyn44
Great Service
Great location to Paddington Station especially for travel to Heathrow Airport. Loved the decor. Rooms clean and modern. I was only booked to stay one night but when all flights at Heathrow were cancelled due to an incident, I needed to find another night's accommodation late in the afternoon. I didn't hesitate to ring Hotel Indigo. The staff were excellent. A big thankyou to Alina who not only remembered my name when she saw me upon my return but provided wonderful assistance in what ended up being a 2 day delay in London. It was greatly appreciated especially as I was not well. I would certainly recommend this hotel and stay there again. Thank you.
June 22, 2013
Rated

5.0

out of

5.0
 by
CP8012
Superb
Brilliant staff: friendly, responsive and helpful. Reception team members remembered my name throughout our stay, room was comfortable, well equipped and modern. Bathroom was a delight with an amazing shower. Breakfast in the associated restaurant was delicious. Had a great stay, well done and thank you.
June 11, 2013
Rated

4.0

out of

5.0
 by
Chris50000
Fab bedroom and bathroom
Location was excellent, very close to Paddington Station, and we left our case before check-in time so that we could get out and explore. The room was very nicely furnished, the bathroom was of a very high standard also, as well as being lovely and clean. We didn't have breakfast at the hotel so cannot comment on it. The only downside during my stay was the noise from the street in the early hours, which sounded like bottles being collected, which I guess is the downside of city life. I would definitely request a room on the other side of the corridor next time.
June 9, 2013
Rated

4.0

out of

5.0
 by
yyt1955
great location
Excellent location - a hop skip and a jump away from Paddington station... makking access to LHR and other points very easy. noise level from inside the hotel was minimum/quiet Room size was as expected in London - however, downside - one too many easy chairs in a boutique sized room!
June 1, 2013
Rated

5.0

out of

5.0
 by
Ajoxon1939
wonderful bar one exception
Have stayed at the indigo for many visits in the past five years. Consistently, the staff have been superb. Overly polite, helpful, pleasant and extremely nice. Luckily most of them are still there and know me well. I had the unfortunate experience of meeting your so called manager (at least that is who she said she was). She is rude, hostile and a huge disgrace to a very fine establishment. One of the reasons I stay at the Indigo is that it is an oasis of good manners and politeness in what is one of the rudest cities in the world. I hope you have transferred her to the Holiday Inn by time I return in December.
May 25, 2013
Rated

3.0

out of

5.0
 by
Pam2041
Standard rooms too small for comfort - go for the King
On checking in for a three night stay was not welcomed as a Priority Rewards Member. So no "upgrade" as mentioned in the Priority Rewards statement.The "standard" room I was allocated was hot, small and funky - both in a good and bad way! There is no suitcase stretcher in the room as there is no room for a suitcase.Yes I love the design elements, but where is the comfort and liveability in this space.If the bed was much smaller and an addition of some comfortable seating, this would have been a more intelligent way of creating what is, a single occupancy, overnight only space,but the tariff I paid was signficant.As well,the overall comfort of a room should be checked before a guest takes occupancy.This room was very hot and the airconditioning could not be turned to cool.The view outside included an exhaust pipe which emitted a foul odour.I was moved to another room which was cooler,but still a "standard" room, as per the space limitations indicated above.In the morning I enquired about the priority rewards scheme as I was new to it and told that there was no guarantee of an upgrade(despite the contrary to statements from the Rewards HQ).However a King room was available and I transferred to this room.What a difference.I can only assume that the generous comments about Hotel Indigo are from guests staying in these rooms, which deserve praise.The dimensions work, albeit that I was on the 1st floor facing the square (which was lovely, a welcome relief from pipes and grime)but noise was an issue - but not particularly bothered about it.Had I not asked about the Rewards scheme, I believe I might have spent the three nights incarcerated in the "standard" but inadequate room. Kudos to the lovely lady coming around of a night with a chocolate, to the fantastic design elements in the King room - fantastic.I was very comfortable.But management should focus on the critique here regarding the standard rooms not the kudos for the King rooms.
May 10, 2013
Rated

4.0

out of

5.0
 by
Mcrawl
Weekend break
Breakfast was lovely. The hotel was a really nice surprise, much nicer than other options that are only a little bit cheaper in the area. Would have liked some biscuits with tea and coffee but that's just being fussy...
May 10, 2013
Rated

5.0

out of

5.0
 by
MisterBob
My Place of Choice
The Hotel Indigo Paddington is my first choice when staying in the area. Location is great and convenient being near Paddington station. The hotel atmosphere is refreshing and provides a homey feeling which is strengthened by the friendly and knowledgeable staff who go out of their way to make you feel comfortable and cared for.
May 9, 2013
Rated

4.0

out of

5.0
 by
Dave1955
COMFORT
Visited hotel for 4th time and was the first time for 2 years Welcomed as a platinium card holder and King Size Room was avalaible Comfort is understated forgot how high beds in INDIGO Hotels are Was ideal location for travelling to a concert at Royal Albert Hall breakfast excellent hot and served rather than usual buffet Hope to be back again when we are in London alot depends on what we doing and location but always use IHG hotels where possible when staying in London
May 1, 2013
Rated

2.0

out of

5.0
 by
Girlwithcurl1
Good but expected more
The hotel looked nice and the location close to Paddington Station which was perfect but the staff left something to be desired and comfort was lacking. Also the shower was COLD! As far as the staff ... For example, at breakfast we endured the kitchen staff shouting at one another for over 10 minutes while eating average and overpriced food. And the front desk staff were aloof and unfriendly. Very disappointing after reading other reviews. Other con: street side rooms are subject to street noise and when the bars let out it can get loud. Would have been nice if the hotel staff discouraged people from hanging out on the sidewalk under our window. Bathroom had hair on the floor upon checkin. Plus: free water and wine in the room. Com: Bed frames felt through the mattress. Overall, looks pretty but looks are deceiving, this was overpriced, expensive, unhelpful and snooty staff, expensive food, bad waitstaff, uncomfortable beds, cold shower, loud street noise, free very small bottle of wine and water. We are priority members and have stayed in other Crowne locations in London, Florida, California, and San Juan Puerto Rico, but this does not stack up and we were not recognized as members. Go to the Crown in South Kensington instead.
April 17, 2013
Rated

4.0

out of

5.0
 by
hadas
Lovely hotel
very lovely hotel, great pluses are: comfortable bed, rain shower, free soft drinks in the mini fride (re stocked every day), gym and locatio.
April 11, 2013
Rated

5.0

out of

5.0
 by
KD0507
great place
i have stayed here several times now. its a great hotel in a great location, the staff are allways helpful and they have genuine smiles. everything in the room worked including the internet without any probelms or issues. i will be staying there again soon i hope. KD
March 17, 2013
Rated

5.0

out of

5.0
 by
WollyAdelged
Service in the hotel was exceptional! Restaurant not so much!
We had a wonderful experience in London, and the hotel Indigo made it possible! The staff was exceptional, their customer service was Disney quality! The location is perfect, right next to Paddington station for quick transfer to Heathrow via Heathrow express, Underground access, and bus stop. I highly recommend the underground day pass for zones 1 and 2. They are about 8 pounds each and good for the tube and the busses. Take bus 23 into the city and most of the tourist areas. The bus system is confusing at first, but with very little experience it's rewarding. If you get totally confused go underground, easier to understand but the view is not as nice LOL. One can also take the tube to and from the airport but we didn't try it. The exception at the Indigo was in the restaurant where we went one morning for tea (Feb 23 about 11am). I had wanted to order a tea service that I saw on the dinner menu and asked the young person who was female, blonde, thin and cheeky. I asked to see a dinner menu to order it and she abruptly informed me the the lunch menu was what was in effect. She gave a lunch menu and while doing so said that I will have to tell her what I wanted! I told her to just bring us 2 coffees please, while trying very had to assuage her feelings that we were pleasant people. We sat down to drink our coffee and the person NEVER came back to check on us after delivering the coffee. After sitting there for 30 minutes I motioned for the young lady to please come back and she responded with a nod. 15 more minutes went by with no assistance. We finally just got up to leave and one of the male waiters asked us if we were ok. I said not really and asked what was wrong. He said I'm sorry and went to get a check so that we would be sure and pay for that inferior service. After reviewing the bill later I learned that a gratuity was attached automatically to my bill (insult to injury). Needless to say we did not return to the restaurant the rest of the stay.
March 2, 2013
Rated

5.0

out of

5.0
 by
Ian48
Classic Boutique Hotel
I've stayed in the Indigo in Paddington a number of times when on business in the area. The hotel is comfortable and clean, ideally located and the staff are fantastic. The rooms vary in size, and I have stayed in examples of most of them, (and I know which one is my favorite), the one thing they have in common is fabulous shower rooms. The decor is refreshing and relects the character of the local area well. The hotel location means that there is a large variet of restaurants and pubs on the doorstep and the trip into the west end is very easy with good bus routes. I'll be back soon.
February 24, 2013
Rated

5.0

out of

5.0
 by
Pappschlumpf
Great Staff!
I think I could speak about the nice and comfy rooms, the complimentary drinks in room, delicious Full English Breakfast at the Brasserie or the great Gym they have. But instead I will just speak about the best thing they have, their Staff! They make me always feel special, always going the extra mile with a big smile! Special thanks to Margaret in the reception, I feel home when at Hotel Indigo Paddington. There is no other place for me to stay when in London. Not sure how you do it but keep getting great people in there.
February 14, 2013
Rated

5.0

out of

5.0
 by
ATL62
Great hotel and excellent service
Having stayed at many hotels in London I can only say this hotel is excellent. Very good and friendly staff(especially Tamara at the Front desk). Overall rating EXCELLENT! I already recommended this hotel to friends.
December 22, 2012
Rated

5.0

out of

5.0
 by
cr451
A great hotel in the perfect location
I stayed here using my reward points for 2 nights in December 2012. The hotel is one of the most comfortable I have stayed in. I took the Executive King room and the bed was one of the most comfortabel hotel beds I have ever slept in. The rainfall shower was great and the overall experience made for a very relaxing weekend following a business trip to London. The proximity to Paddington station means this a perfect hotel for exploring London and also for jumping on the Heathrow Express in the airport. The breakfast was good too, I went for the bacon muffin on the first day and the 'full english' on the second day (only for the very hungry or very hungover!). Overall this hotel surpassed expectations. People who complain about the room size may not have experienced other 'chain' hotels in London but I found my room the perfect size for 2 people. Would I stay here again or recommend the hotel? Absolutely yes.
December 18, 2012
Rated

5.0

out of

5.0
 by
ajoxon
Absolutely Excellent
Maybe the fourth or fifth stay in this excellent small hotel near Paddington Station. The level of service and the attitude of every staff member, particularly the folks on reception, is perfect. You almost dont mind paying LONDON prices for this level of service which is many levels above that one gets in theoutragiously expensive "Big Name" hotels. The only place I will stay in London!
December 15, 2012
Rated

5.0

out of

5.0
 by
Mnoh
Great service and mindfulness of the hotel staff
Great room, good price, and helpful staff. I'll stay here again on business in London.
December 14, 2012
Rated

5.0

out of

5.0
 by
gsx1400
very helpful staff
nothing is too much trouble and always with a smile
December 13, 2012
Rated

5.0

out of

5.0
 by
MontanaInnkeeper
Perfect hotel for our transition day in London
Having stayed in the St. Paul's Cathedral area for 4 days and in central Paris for 4 days prior to arriving back to the Paddington area in London, Hotel Indigo was a lovely contrast to those more formal accommodations. We enjoyed the fresh decor, the comfortable bed, the free soft drinks in the refrigerator in the room, and the good restaurant in the hotel. The convenient access from Paddington Station, the abundance of nearby, walkable eateries, and the helpful, friendly staff all contributed to this high rating.
December 10, 2012
Rated

5.0

out of

5.0
 by
Chrimbo
Perfect stay
Great room, great location and excellent, friendly staff. The London Street Brasserie restaurant deserves a review of its own: a fantastic lunch for two, with two steak sandwiches, a beer and a soft drink came to £20! I also really like that you can buy just the meal you want for breakfast rather than being forced to pay £18 for a buffet as most other hotels seem to do. Toast, (very tasty) porridge and two coffees came to about a tenner. The only criticism I can think of is that they had the Christmas music CD on repeat which drove me mad after the third play of Santa Claus Is Coming To Town, but all in all it was the perfect stay. Well done to Bryony and co.
December 10, 2012
Rated

1.0

out of

5.0
 by
noindigonomore
Terrible ..never again
Upon arrival there was no welcome. Documents were demanded, including credit card and passport. and drivers license The receptionist tried to photocopy these without permission. I asked for them not to. they said in poor English it was the law. I informed then that as a British citizen, i did not have to carry or produce ID, And under the Innkeepers act only foreign national needed to give their home address and give their intended address after leaving the hotel. He was cross, but decided he would only need to write my drivers licence number on the check in sheet, and the photcopies were not needed, although it was the Hotel policy. The room was warm enough when going to sleep. i was awoken at 3.30 am in a freezing box. I could not find the lights in the room ( i had turned off the main switch next to the bed, thinking it was a regular light switch) or the heating. I needed to contact reception for assistance. Bathroom floors have no underfloor heating and never warm up in winter. No requested wake up call ( mind you i never got back to sleep after 3.30 am) No hot breakfast, due to gas leak in kitchen. No refund offered. Went to airport for 24 hour flight, tired and hungry. Second stay. Not again
December 8, 2012
Rated

5.0

out of

5.0
 by
KevD
Great location for London exploration and Heathrow Express
Rooms a little small for price, but clean and well serviced. Would recommend for anyone visiting London. Convenient to underground stations, Heathrow Express, Bayswater Road, Hyde Park and Kensington Gardens.
November 30, 2012
Rated

4.0

out of

5.0
 by
AVP123
Nice Rooms, Good Location
I travel to London frquently on business and Leisure and I normally stay at the Intercontinental Park Lane but must say The Indigo Paddington is a great option for London. less than 5 minutes away from Paddington means that you can hop to and from Heathrow in no time saving a fortune on taxies Rooms are small but very nicely decorated, staff are friendly and accomodating I would certainly recomend this hotel!
November 23, 2012
Rated

4.0

out of

5.0
 by
dinger1257
Very pleasant experience
A modern, clean and well appointed hotel centrally located. The staff were very friendly and efficient, and the food was well presented and good value for money. Well worth a visit, and I will certainly be going there again !
November 14, 2012
Rated

5.0

out of

5.0
 by
Traveler2322
Excellent hotel!!
Would highly recommend! The bed was so comfortable and the overall design/amenities of the room were impeccable. Also conveniently located next to the Paddington station. Loved this hotel and would stay again!
November 13, 2012