Skip Navigation
English
|
|
|
|

Sign In

Book online or call: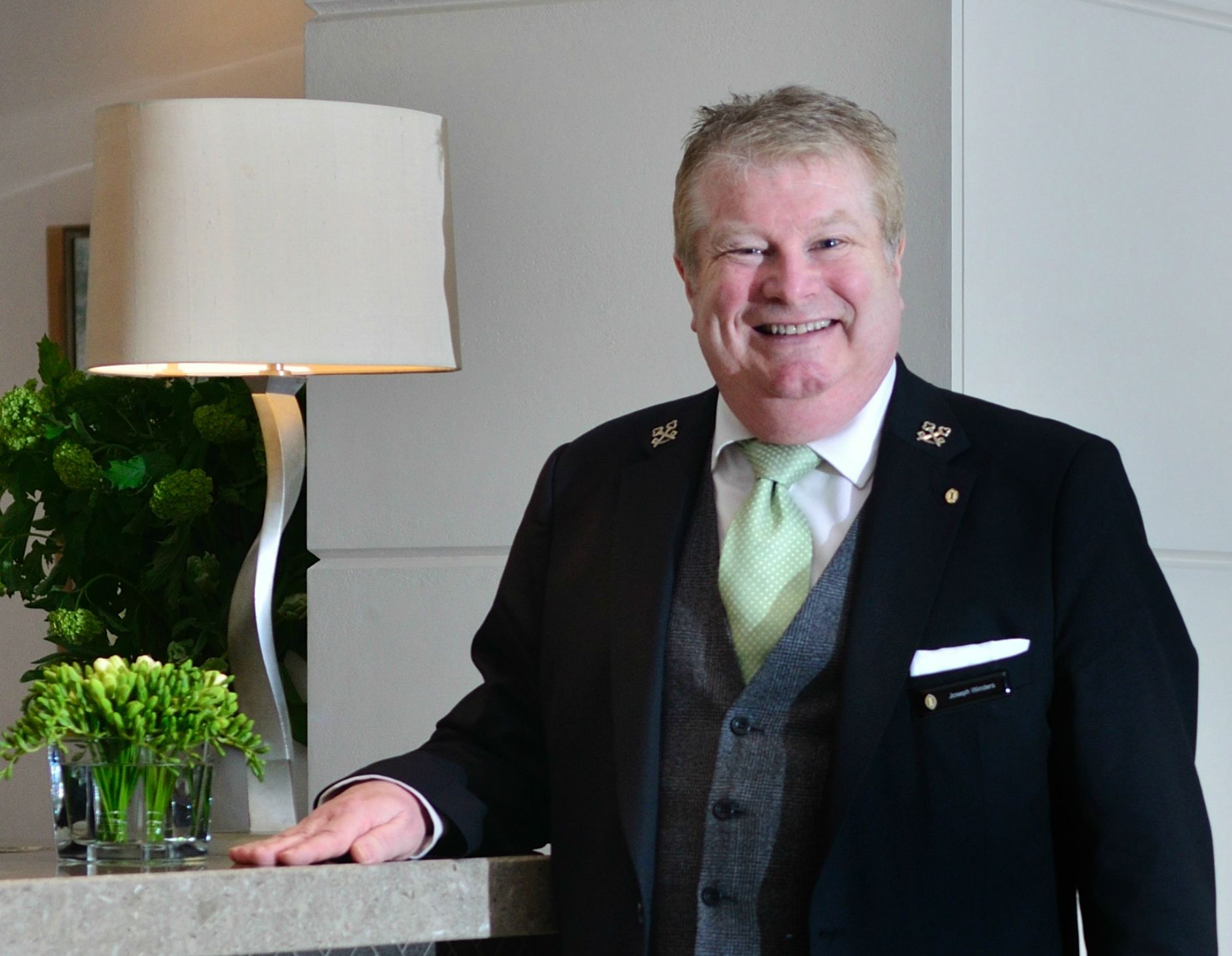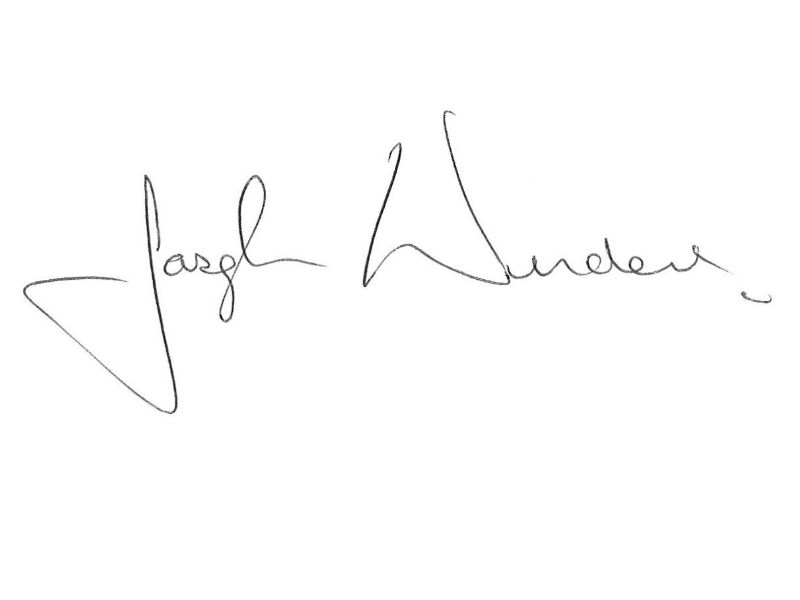 Insider Tips
LOCAL CULTURE
COSMOPOLITAN
London has always attracted all nationalities due to the richness of its culture, the diversity of its society and its vibrant economy. The tolerance of the people living here has helped the city become a melting pot of ethnic groups: currently over 300 different languages are spoken in London. Be aware of the cultures around you and respect their ways.
LONDON HOTEL ON HISTORIC PARK LANE
Steeped in history, this London hotel was once the site of a royal residence. Now the epitome of contemporary elegance, the hotel is located just steps from Hyde Park and in view of Buckingham Palace. Enjoy people watching in our chic lounge or escape to our full-service spa. Savour the menu at Theo Randall's, voted the 'finest Italian in London' or try Cookbook Café offering a fresh, seasonal menu. Bike the Serpentine or stroll the South Bank, from County Hall to Borough Market.
HOTEL HIGHLIGHTS
Restaurant & Lounges

Dining at InterContinental London Park Lane is a real highlight of any stay. From the award-winning Italian cuisine offered up by Theo Randall at h...

Amenities & Services

Spa InterContinental, located on the 1st floor, features state-of-the-art facilities and an expert team of therapists, the luxurious spa offers inn...

SPECIAL PACKAGES

There's always something special happening at an InterContinental hotel. Whether you are looking for a fun-filled getaway or a place to host your n...
London Park Lane
One Hamilton Place
London , W1J 7QY
United Kingdom
Front Desk +44-207-4093131
Languages spoken by staff
Arabic, Czech, German, Greek, English, Spanish, French, Italian, Japanese, Dutch , Polish, Portuguese, Romanian, Russian, Turkish, Chinese
Pet Policy
Assistance dogs welcome.
CHECK-IN

3:00 PM

CHECK-OUT

12:00 PM

Late Check out Available
Accessibility
Service animals allowed
8 Room(s) with Accessibility Standards
Parking
Guest Reviews
Rated

4.1

out of

5

 by

421

reviewers.
Rated

5.0

out of

5.0
 by
Colchester2
Friendly service, great value.
Second stay at this hotel. The room was spotlessly clean and comfortable, staff are always helpful and friendly. Would stay again.
October 25, 2013
Rated

5.0

out of

5.0
 by
Peter96
Ture enjoyment
Well had my favourite room at at Holiday Inn in London. Service for food in was excellent and the food quality very good. We spent a relaxing evening in the bar. Overall a very enjoyable stay.
October 23, 2013
Rated

5.0

out of

5.0
 by
flick11
great staff
The staff were amazing. It was my daughter's 18th birthday and the cake left in the room was a lovely touch. It made the stay magical for her. Thank you!
October 21, 2013
Rated

4.0

out of

5.0
 by
MichelinFan
Location, location
For location the hotel takes some beating - a credit card's throw from Bond Street, Jermyn Street and Oxford Street and ideally situated for theatreland, the Ritz and a whole host of great restaurants. Beds comfortable (would have slept better had it not been for the creaking sound of a nearby crane early in the morning, but can't blame the hotel for that) and generous cooked breakfast promptly served at the requested time in our room. Plenty of coathangers - always much welcomed - but probably time to upgrade the bedroom furniture and give the bathrooms a refit. All in all a good stay.
October 15, 2013
Rated

5.0

out of

5.0
 by
caren18
Superb location
It couldn't have been much better....great location, food, staff. The minor snafu of not being able to get the wifi as promised due to our ihg status was not too much of a big deal but would have preferred spending the time sightseeing!
October 14, 2013
Rated

5.0

out of

5.0
Very Good
I stayed here on October 2nd 3rd and 4th. For my 18th birthday. The staff were excellent. My mum told them that it was my birthday and the staff were amazing they put balloons, a card and a cake in our room for my birthday, it was very generous. The stay was amazing. Comfortable and in the heart of London. Very stylish. I loved it and I would stay again.
October 7, 2013
Rated

1.0

out of

5.0
 by
tmklee
old style and broken room
I stayed at 7/F standard room, the room was very old style and the wooden desk broken. Lighting also need to upgrade. Internet has to pay.
October 7, 2013
Rated

1.0

out of

5.0
 by
123BusinessTraveller
Not great
I stayed here for one night 2nd October. The bedroom was dirty, the bath had scum marks around the top and the towels were grey. Admittedly, when I reported this to Reception, they did move me to another room - but the towels were still 'grey' and the curtains sticky with grime. I won't be returning.
October 7, 2013
Rated

4.0

out of

5.0
 by
Kazmoid
Comfortable bed
We stayed for one night. We stayed in Room 105 in the Mayfair hotel and for some reason were given a room with disabled bathroom facility which was ok but the room was noisy in the night as it overlooked the courtyard so we could hear comings and goings of cars, luggage and delivery vehicles. The lighting in the room was awful for women wanting to apply make up!! In fact it was impossible. A shame as we were getting ready to attend a wedding. There was also no hairdryer in the room. Breakfast nice but expensive for what it was.
October 5, 2013
Rated

4.0

out of

5.0
 by
eitanoed
General experience
Hi, I made reservation for two adults and children including b&b breakfast. When we came to the hotel we were told breakfast is acceptable for children under 13 years old. While during reservation nothing was mention about it. At least our children were under 13 but customer should be aware of this and check it before reservation. Beside, rooms are a little small for two double beds.
October 5, 2013
Rated

4.0

out of

5.0
 by
Millers4
perfect location
the location of this hotel is perfect. The staff are very helpful and our room was ready very early for us which was fantastic. We had a family room which was a decent size. It was very clean although could do with modernization - especially the bathroom. But overall was wonderful.
September 26, 2013
Rated

5.0

out of

5.0
 by
Leslie4
Superb staff, great location, very quiet for a central hotel,
Great welcome, superb staff, great location, very quiet for a central hotel, lots of nice touches.We had a fabulous stay. The staff were extremely helpful and friendly. This made our time in London that much better. This was one of the greatest out of all the hotels I've stayed in around the world.
September 24, 2013
Rated

4.0

out of

5.0
 by
Galena
Confortable bad
The position of the hotel is perfect, everything is walking distance. Next to the hotel you have two of the most famous restorants in London, Nobu and Novikov. The staff and service is excellent.
September 23, 2013
Rated

5.0

out of

5.0
 by
Lovelife
The hotel, staff and room far exceeded my expectations - can't wait to return!
I stayed at the Holiday Inn in Mayfair for 2 nights as I was taking exams nearby. The hotel was superb. The staff were so friendly and the room was spotlessly clean and quiet. The housekeeping team deserve a special mention, they checked with me that my room was ok and were so friendly . The concierge and waiting team were also very helpful, kind and sociable. Nothing was too much trouble and we had a laugh along the way! I'm looking forward to staying here again, without the stress of exams when I can relax and really enjoy my surroundings. The hotel is in a perfect location for walking around the tourist spots and the tube is just around the corner.
September 23, 2013
Rated

5.0

out of

5.0
 by
IndyJohn
Location, location, location.
I am so pleased I booked my stay at the Holiday Inn Mayfair. It was a great place to stay, the staff was very helpful and pleasant, and the location could not have been better. Easy walking distance to every primary landmark we hoped to visit. Great variety of eating spots, etc.
September 20, 2013
Rated

2.0

out of

5.0
 by
AYMUBARAK
Average is the correct word
Really it is very difficult to have a nice hotel with reasonable price in London .. especially if you book before few days like what happened to me .. anyhow the good thing about Holiday Inn Mayfair is the location which was the most important thing for me since i was there for a training course in central London
September 16, 2013
Rated

5.0

out of

5.0
 by
nycvisitor2
Affordable, great location, clean and comfortable
A perfect decision for a family wanting two double bed, convenient location, and a comfortable stay.
September 15, 2013
Rated

2.0

out of

5.0
 by
Ramoae
Great location, tired looking hotel rooms
Outstanding location in London's west end, near Piccadilly street and green park. However, hotel lobby, rooms are in desperate need of major overhaul and upgrade. You're basically paying for the location.
September 11, 2013
Rated

2.0

out of

5.0
 by
ziad1
Very disappointed from the condition of the room we were given (#643)
I had stayed at the Holiday Inn Mayfair since 1989. It was always my preferred hotel in London because of the location, the rooms, etc... I was very disappointed of the condition of room 643. First, the wall paper is dirty. the air conditioning is noisy and does not cool. The amenities provided are the very strict minimum. All above are in comparison with four stars hotels in London in the same area. I may understand that cutting down expenses could be a requirement, but in hotel and hospitality business, I consider this as cutting down guests.
September 11, 2013
Rated

4.0

out of

5.0
 by
Barbra05
Great location
We asked for a quiet room and it really was quiet and was very comfortable. The central location of the hotel was brilliant, with so much within walking distance. The only down side was the staff ! It was my husbands 65th birthday the day we arrived and a few days before,I rang the hotel to ask if they could put something in our room to mark the occasion. Unfortunately this didn t happen. I mentioned it at reception only to be met with total indifference from 2 of the staff. We ordered a sandwich in the bar and had to wait about 30 minutes and my husband had to chase it up. It was about 2.15pm and the bar was not busy ! On the other hand there were 2 concierge on duty during our stay and they were both excellent. We didn t use the restaurant during our stay. We would use the hotel again.
September 10, 2013
Rated

1.0

out of

5.0
 by
xliu1964
Worst Experiences in my whole life with IHG chain of hotels
1) Definitely no any recognition for Platinum Elite member, especially for the front desk lady, name SARAH She claimed she is the manager and refused me to talk her supervisor. 2) I was surprised by my reservation has been used by other person before I checked-in at 11:45AM, and SARAH did not admitted this was only their mistakes, only said it was miss-understanding because she said the guest name is "exactly" same as mine, except the guest was a lady not gentlemen...without any proven record for this reservation. it as token a hour and SARAH found a room for me. 3) She used many times of "refuse to check you in" because she said the regular check-in time was 2PM and no rooms for me after that room was taken, but other front desk person kept checking other guests... Feel very bad even I had reservation and I am Elite member. 4) There was no any sign of SARAH can help... and I was surprise how this Holidays Inn can keep this kind of rude people in front desk and work as a "Manager"... 5) When I got into the room SARAH gave to me... it is for single opposition with all setup for 1 person (towers, rob...) except a queen size bed... I needed to ask them again to reset-up for my wife and I.
September 10, 2013
Rated

4.0

out of

5.0
 by
bilboy
London Mayfair
Excellent location, for the underground, walking tours, restaurants and shopping. The hotel itself does not have much lobby to hang out and relax in. Room was ok, bathroom vanity was quite small and outdated fixtures for sink. But for our first time to London, the location was all we had hoped for. Would go back here again.
September 10, 2013
Rated

3.0

out of

5.0
 by
Marlyn22
Comfortable bed but old and dirty bathroom
The room was quite nice and the bed comfortable with a choice of pillow firmness but the bathroom spoilt it for us,. It was extremely old and very shabby with black mouldy grout around the bath/shower. There was no way you would want to lay back and relax in that bath. The shower, once I managed to get it working was ok except it was corroded and front of controls missing and covered in a piece of tin foil. After having a shower, I unfolded the towel to find a large clump of somebody's hair dried and matted to the towel. Yuk! The towels had not been changed from previous occupants and just hung back on the rail. I showed the receptionist upon check out she did not even apologise, just said "I will get rid of that for you" and carried on with her other duties! The range of toiletries in the bathroom was dismal. One shampoo and one bath gel which both were of a very cheap manufacture. I have stayed in many hotels in London and this was the most disappointing. It's very handy for Green Park underground station and the concierge was very friendly and helpful but don't be fooled by the Mayfair in the hotel name, it's not upmarket despite its four star grading. There are much better hotels for the price in central London.
September 10, 2013
Rated

5.0

out of

5.0
 by
oronsay
very quiet
quietest hotel I have stayed at in London for that matter anywhere.Staff were excellent
September 9, 2013
Rated

5.0

out of

5.0
 by
mandy64
great rooms great location
We stay here every year it is a fantastic location you can get all round London walking. The hotel is very comfortable room excellent Will be going back next year.
September 8, 2013
Rated

2.0

out of

5.0
 by
Fuad67
Old hotel
Very old hotel Bed not comfortable Old bathroom , water mixer is od fashion Not clean room at all Dirty towels and smelly
September 7, 2013
Rated

4.0

out of

5.0
 by
SecondariNYC
Mayfair Holiday Inn
The location for this hotel is wonderful. So close to many great sites. The rooms are also quite large for London, and perfect if traveling as a family. Our room had two queen sized beds which is quite unusual in London hotels. The price was very reasonable as well. I found the room to be clean and the service staff very helpful. I would stay here again. The location really is spectacular!
September 4, 2013
Rated

4.0

out of

5.0
 by
Jilly1
Great location and good friendly service.
The location of the hotel is great for exploring London. The staff were very friendly and helpful. The room was comfortable and quite large for a London hotel. A good couple of nights stay.
September 4, 2013
Rated

4.0

out of

5.0
 by
Jianhua55
Old but comfortable
Old hotel. But it is located at a nice location. Walk distance to Buckingham Place. TUBE is close by. Easy to Heathrow. There are a couple of supermarkets on the same block to buy groceries.
September 2, 2013
Rated

5.0

out of

5.0
 by
drzozo
staff service
all the hotel staff were very efficient and ver friendly, helpful and cooperative. The reception was fast in our check in and check out process, and the laundry service was excellent.
September 1, 2013