Skip Navigation
English
|
|
|
|

Sign In

Book online or call: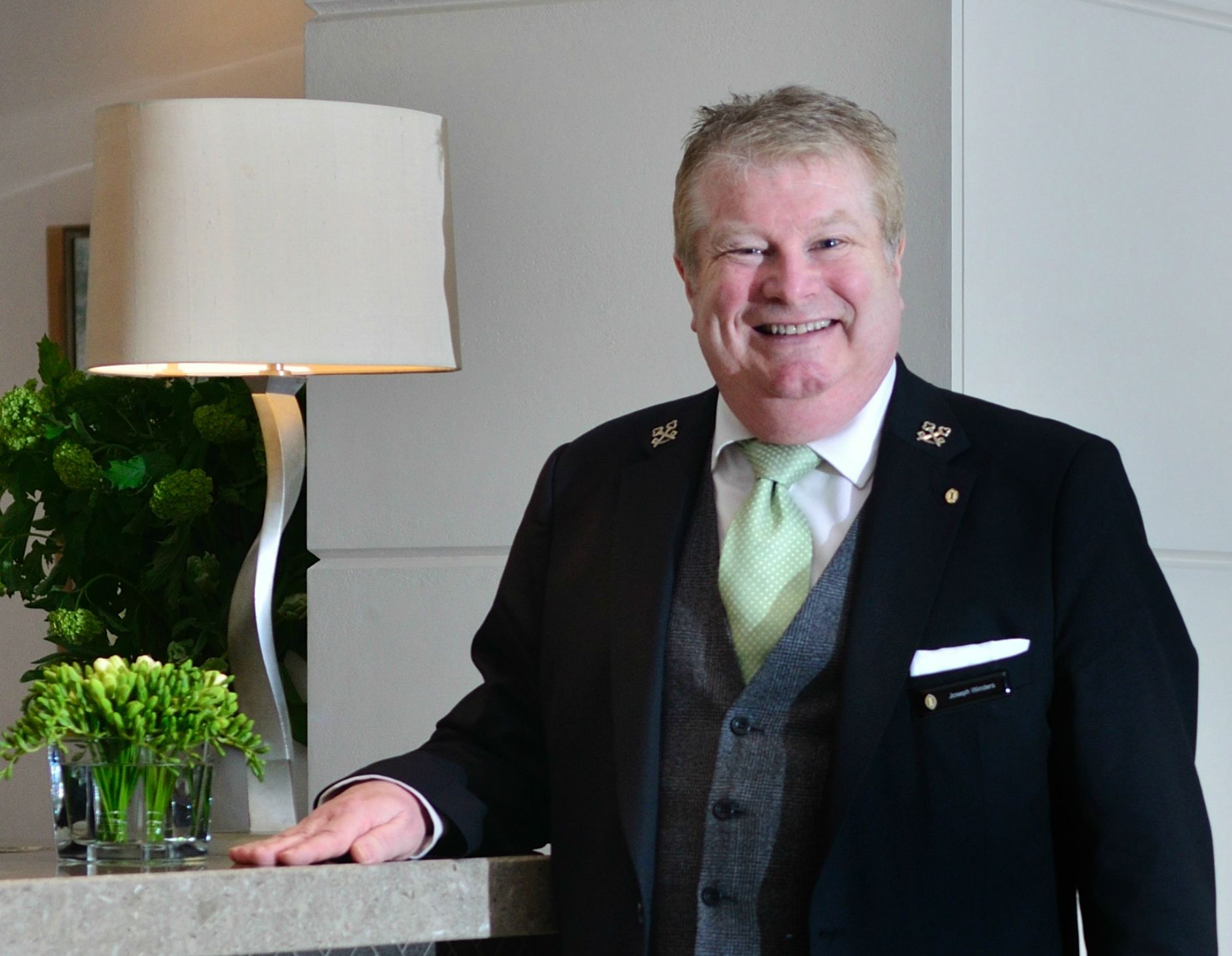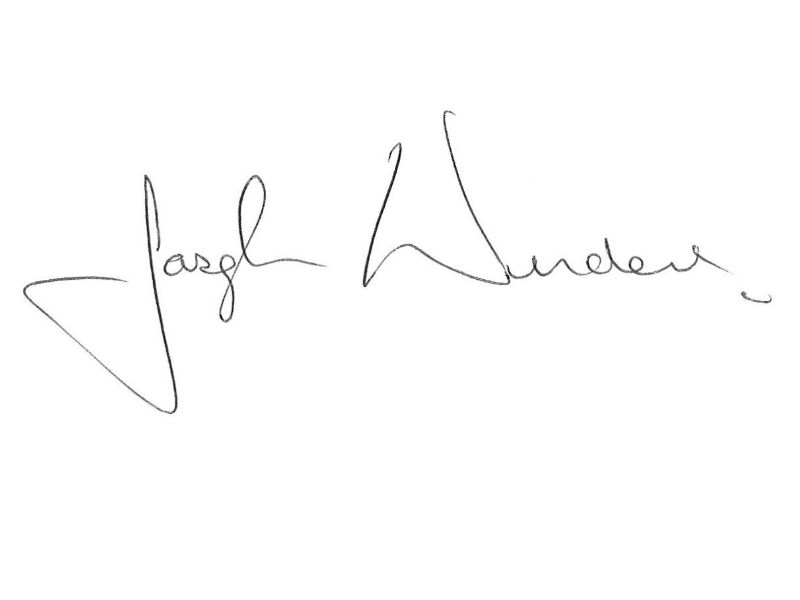 Insider Tips
LOCAL CULTURE
COSMOPOLITAN
London has always attracted all nationalities due to the richness of its culture, the diversity of its society and its vibrant economy. The tolerance of the people living here has helped the city become a melting pot of ethnic groups: currently over 300 different languages are spoken in London. Be aware of the cultures around you and respect their ways.
LONDON HOTEL ON HISTORIC PARK LANE
Steeped in history, this London hotel was once the site of a royal residence. Now the epitome of contemporary elegance, the hotel is located just steps from Hyde Park and in view of Buckingham Palace. Enjoy people watching in our chic lounge or escape to our full-service spa. Savour the menu at Theo Randall's, voted the 'finest Italian in London' or try Cookbook Café offering a fresh, seasonal menu. Bike the Serpentine or stroll the South Bank, from County Hall to Borough Market.
HOTEL HIGHLIGHTS
Restaurant & Lounges

Dining at InterContinental London Park Lane is a real highlight of any stay. From the award-winning Italian cuisine offered up by Theo Randall at h...

Amenities & Services

Spa InterContinental, located on the 1st floor, features state-of-the-art facilities and an expert team of therapists, the luxurious spa offers inn...

SPECIAL PACKAGES

There's always something special happening at an InterContinental hotel. Whether you are looking for a fun-filled getaway or a place to host your n...
London Park Lane
One Hamilton Place

London

,

W1J 7QY

United Kingdom

Front Desk

+44-207-4093131
Languages spoken by staff
Arabic, Czech, German, Greek, English, Spanish, French, Italian, Japanese, Dutch , Polish, Portuguese, Romanian, Russian, Turkish, Chinese
Pet Policy
Assistance dogs welcome.
CHECK-IN

3:00 PM

CHECK-OUT

12:00 PM

Late Check out Available
Accessibility
Service animals allowed
8 Room(s) with Accessibility Standards
Parking
Guest Reviews
Rated

4.2

out of

5

 by

503

reviewers.
Rated

5.0

out of

5.0
 by
Slynch614
The Green Park Line
What a perfect location off the tube line. We were able to get everywhere we wanted to go with little to no hassle. Great location for visitors.
May 20, 2014
Rated

2.0

out of

5.0
 by
Lapy
Good experience but...
Great hotel, great location but no free Wi-Fi. I cannot believe that in 2014 that Wi-Fi is not included. For me Wi-Fi now is like Air Conditioning, hot water, etc... Especially when you are a Holiday Inn Reward Club Member, very desapointing...
May 17, 2014
Rated

5.0

out of

5.0
 by
Jonin77008
Once again we experienced AMAZING Customer Care!!
As with our prior stay at the Holiday Inn London – Mayfair, I feel compelled to comment on the unsurpassed customer care we received during this visit. It started literally when we walked through the door and from behind the reception desk we were welcomed back to the hotel by Chlara. The surprising part of her welcome was not Chlara's genuinely warm greeting, the fact that she remembered me as an IHG Rewards Platinum Elite member; or even the fact that she remembered our floor or room type preference but rather the fact that she remembered all of this from a stay that had occurred 5 months earlier. During check in we also had the pleasure of meeting Andra, a new associate at the hotel who also not only welcomed us but was so genuinely warm and pleasant each time we saw her during our visit that we are actually looking forward to seeing her during our next stay. One last comment about the team at the Reception Desk, although off the day we checked-in Phillipos, another associate who we met during our last visit made a point of seeking us out when he was informed that we back to offer us his welcome as well! The outstanding service did not end at reception, I also want to commend the housekeeping team for their excellent care. Even on the occasion when we left the room late in the day, it was cleaned and resupplied to perfection by Florintina or Ruth before we returned, even if we were just out for a short time. We received another pleasant surprise when Ms. Judith, the leader of the housekeeping team who was so helpful during our last visit made a point of stopping by our room to say hello and warmly welcome us back! As busy as she must have been, Judith took the time from her schedule to come to us and say hello – that is true hospitality! There are only so many aspects of any industry for which associates can be trained, an outstanding memory and genuine care for people is not one of them. There were three other individuals who definitely deserve mention in this review: Nitin and Mark, members of the room service team not only provided us with consistently fast and friendly service, but Nitin not only remembered us from our prior stay he also recalled the room number we had occupied and the fact we liked a fresh bucket of ice every evening. Finally, I would be remiss not to mention Slave – our helpful Concierge who like so much of the team remembered us, was helpful with our "tons" of luggage and arranged for a very affordable private car for our transport back to Heathrow and all with a warm smile! Not only does The Holiday Inn London – Mayfair have a GREAT location (just a short walk to either Piccadilly Circus or Buckingham Palace, around the corner from the Green Park Tube Station and close to several incredible restaurants) but it has a team that lives and breathes the Holiday Inn Hospitality Promise! We are looking forward to our next visit in December!!
May 15, 2014
Rated

5.0

out of

5.0
 by
Multiman
The Staff
The biggest asset at the Holiday Inn Mayfair is the staff however. The management must be congratulated on their hiring and staffing policy - they have assembled a great team. Everyone was incredibly courteous, helpful and charming - from the Concierge to the housekeeping, the front of house team - in particular do everything they can to make you feel welcome and comfortable. I would highly reccomend the Holiday Inn Mayfair for a great stay in London.
May 9, 2014
Rated

4.0

out of

5.0
 by
Ebru
EBRU
Very convenient hotel at a great location. Nothing fancy but everything about this hotel seems absolutely satisfactory. My choice in London again and again.
May 8, 2014
Rated

5.0

out of

5.0
 by
Husky322
Once again a 5* review
My wife and I have recently returned from a wonderful stay at the Mayfair Holiday Inn. We have made this hotel our London home for more then twenty years. The recent refurbishment has made a good hotel even better. The perfect location was critical this year because we were in London during a 48 hour underground strike and we were able to walk to the theatre, museums and shopping areas with no difficulty. In fact, it was easy and a joy. The staff, as usual, were great and always smiling. , Our room faced Piccadilly and was bright during the day and well lighted at night. My wife and I have recommended this hotel for many years and no one has ever been disappointed . We will continue to recommend the Mayfair as it gets better with ever visit.
May 8, 2014
Rated

5.0

out of

5.0
 by
Peter96
Short Theatre Break
As always the Mayfair Holiday Inn delivers a perfect night's stay. From check in to the bar in the evening and breakfast next day, you cannot complain about the service at all. I really like this hotel - it has a homely feel to it and is so convenient for everything one wants to do in London.
April 22, 2014
Rated

5.0

out of

5.0
 by
Menors
Overnight Stay 16th April
Upgrade to an Executive Room fantastic view overlooking Green Park. Room will equipped, very comfortable bed, clean and spacious. Bathroom well appointed, only issue was some TV/Radio channels unobtainable which was reported back to hotel. Hotel well situated in Central Ondon, have stayed here many times, staff always helpful. Only downside is Nightingales for breakfast, it is a muddle, too many people to get into the space provided, not a pleasant experience, will eat breakfast elsewhere in the future, plenty of options around close to hotel. Overall hotel experience though excellent.
April 21, 2014
Rated

3.0

out of

5.0
 by
Skippy50
Good location but dated
The best thing about this hotel is the location, just off Piccadilly, butt he hotel itself is rather dated and the rooms, especially the bathrooms, could do with an update. Common areas need a refurbish and whilst there are places to sit there are generally full and not available.
April 17, 2014
Rated

5.0

out of

5.0
Great Stay!! Surely will come back next time!
Very great stay. As Ambassador member, the check in staff gave me early check in, also not to forget room upgrade. Also given coupon for drinks complimentary at bar, but due to busy schedule didn't have the chance to use the coupon. Internet access complimentary for Ambassador member are completely slow. The front desk during my check out date (which is different with the one when I'm checking in) only give late check out until 2pm. Actually as Ambassador I was entitled until 4 pm check out. But this little matter won't ruin my good stay in this hotel. Well located. 5 mins to Bond St. 10 Mins walk to Picadilly Circus. Condition of Hotel already a bit old, maybe need renovation. But bed quality and its amenities is superb. Room are super clean. Surely next time I visit London will stay here again.
April 6, 2014
Rated

5.0

out of

5.0
 by
Sarge1961
Helpful and thoughful staff
At check-in I asked for a quiet room on one side of the hotel and without any fuss I was given a room which was perfect. The restaurant staff in the evening provided a fast service. The check-out was excellent with care taken to check my bill. Thanks again !
March 31, 2014
Rated

5.0

out of

5.0
 by
Grandi
Best Hotel in London
My husband and our family have stayed at this hotel for the past 25 plus years and wouldn't dream of going elsewhere. Why would we do that? This hotel offers everything anyone could wish for, location to Theatres, shopping etc Most important is the welcome by all staff, wherever you go in this hotel you will be greeted with such a lovely smile and great courtesy. The bedrooms are spotlessly clean with every comfort. Breakfasts are scrummie, and we cant wait to go back!
March 28, 2014
Rated

5.0

out of

5.0
 by
Menthol K
Fabulous Location
Booked as a special (surprise) birthday treat so thought would book somewhere a bit special and this location did not disappoint, so many famous landmarks within walking distance and we took in a trip to the theatre in the evening and the whole weekend was enhanced by the hotel staff as nothing was too much trouble, breakfast was plentiful and set you up for the day, will certainly be a must stay again hotel next time we treat ourselves to a trip to London.
March 26, 2014
Rated

5.0

out of

5.0
 by
Joyjoy
Favorite Hotel
Best location in London! Friendly and courteous staff in all areas of service .
March 26, 2014
Rated

5.0

out of

5.0
 by
Ben5on
Excellent attentive personal service and great location
Family friendly in a great London location. The staff were really friendly and attentive. The room was really comfortable (shame we didn't have more time to enjoy it!). Breakfast provided a good range of options and again staff were attentive and friendly. We really enjoyed our break and intend on planning another here soon!
March 20, 2014
Rated

5.0

out of

5.0
 by
Lohengrin
DON'T TELL ANYONE.....
...... because it'll make it harder to get a room in future.!! Compared with similarly-priced hotels in London this a clear winner.
March 20, 2014
Rated

5.0

out of

5.0
 by
Sglod
Staff are a credit to the hotel
Stayed for 4 nights with family...... Could not have asked for anything better... Very welcoming, very clean, beds very comfy, good food. Not one member of staff walked passed you without acknowledgment. Great breakfast, I want a pancake machine !! We booked evening meal as part of our package..... Good food.... Being really picky the set menu did not change all week..... Would have liked free internet, but did me good not to have access for a few days.... If in desperation Starbucks is right opposite with free Wifi.... Thank you for a great stay and look forward to staying again very soon....
March 17, 2014
Rated

5.0

out of

5.0
 by
cymru48
Rugby weekend
Another great stay at the Holiday Inn Mayfair, great location service excellent never fails to meet the highest standards of the Holiday Inn chain
March 14, 2014
Rated

5.0

out of

5.0
 by
RobJ_Dad
Overall - Great
Got off to a rough start, but our issues were quickly and professionally resolved. Great location and staff.
March 12, 2014
Rated

4.0

out of

5.0
 by
Woody67
Great location
Very good location for Piccadilly & West End. Good bus & tube service nearby, 5 minutes from Royal Albert Hall. We requested a twin, which was unavailable on check-in so were allocated a junior suite with king size bed & sofa bed. The main bed was so big & comfortable we shared it, no problem. Clean, comfortable with all the usual amenities. Traffic noise at night from Piccadilly, but to be expected in central London & probably more noticeable as we are not used to it.
March 12, 2014
Rated

5.0

out of

5.0
 by
World2C
Excellent personalize care
Everything at the Holiday Inn Mayfair was fantastic. The staff at every level from room service to managers found a way to personalize your stay at the hotel with amazing care and service. Well done indeed!
March 11, 2014
Rated

4.0

out of

5.0
 by
paoletto
excellent location and staff
Very good stay. Excellent location, efficient and amicable staff.
March 8, 2014
Rated

5.0

out of

5.0
 by
Nans1972
Comfortable hotel at a great location.
Together with or two sons of 12 and 9 years old, we stayed at the Holiday Inn London Mayfair hotel for two days. This hotel is at a great location to start your London city trip! Our room, with two twin beds, was comfortable and big enough for the four of us. Food in the bar and breakfast were delicious. We'll recommend this hotel to anyone who wants to stay in London!
March 8, 2014
Rated

3.0

out of

5.0
 by
mvdm2000
Nice but outdated room
Stayed here for one night during the weekend. Problems with parking, and not wiling to pay £ 45,- for just one night parking on the grounds of the hotel.. So parked at the street where free parking stops at 08.30, so had to get up early. Room itself was outdated, funiture was damaged. Bed was comfortable, no noise from the corridors. Breakfast was average, not really special. This hotel has still no free wifi! Staff was friendly, were willing to give assistance if needed. I have been staying a lot times in London, but in my opinion there are nicer hotels available for a far lower price.
February 28, 2014
Rated

4.0

out of

5.0
 by
NancyR
Location, location, location
The location of this hotel cannot be beaten in London. It was close to the tube and all the things we wanted to see in London. We were able to walk everywhere. The staff was wonderfully helpful in so many ways. They are to be applauded. The only drawback was that the rooms did not have blow dryers or hot water pots. It seems that this quality of hotel should have these. I had to leave to the airport early morning with wet hair.
February 27, 2014
Rated

5.0

out of

5.0
 by
Chazman
Good location
Superb service on checking in and that level of service remained consistenly high throughout our stay, close to all the amenities that we wanted to visit during our stay.
February 27, 2014
Rated

5.0

out of

5.0
 by
CleoH
Same ole home feeling
Felt at home from the time I checked in till I left. Same familiarity with Holiday Inn comforts. Excellent location and within walking distances to shopping districts and good food abound in the area.
February 26, 2014
Rated

5.0

out of

5.0
 by
Fuller03
Best sleep ever
We arrived exhausted and slept till noon. The most soundproof hotel stay we have ever had. Great hotel, location, and staff. We will be returning.
February 14, 2014
Rated

5.0

out of

5.0
 by
sarasmum
So convenient to attend Central London wedding
We were in London to attend a family wedding and the hotel was so convenient to church and reception. The room was quiet as requested and it looked as though it was recently refurbished. Bathroom and bed spotless. We had one evening meal which was enjoyable apart from one ignorant guest who was determined to be awkward. Felt very sorry for the waitress who only appeared to be abiding by company rules. The breakfast was very good and set us up for both days. An enjoyable stay and would visit again.
February 12, 2014
Rated

5.0

out of

5.0
 by
time traveller
Brilliant Hotel
Had a great stay at the Holiday Inn Mayfair, yet again! The staff are friendly and helpful. The room was lovely and the breakfast delicious. We keep returning and have yet to be disappointed.
February 12, 2014