Skip Navigation
English
|
|
|
|

Sign In

Book online or call: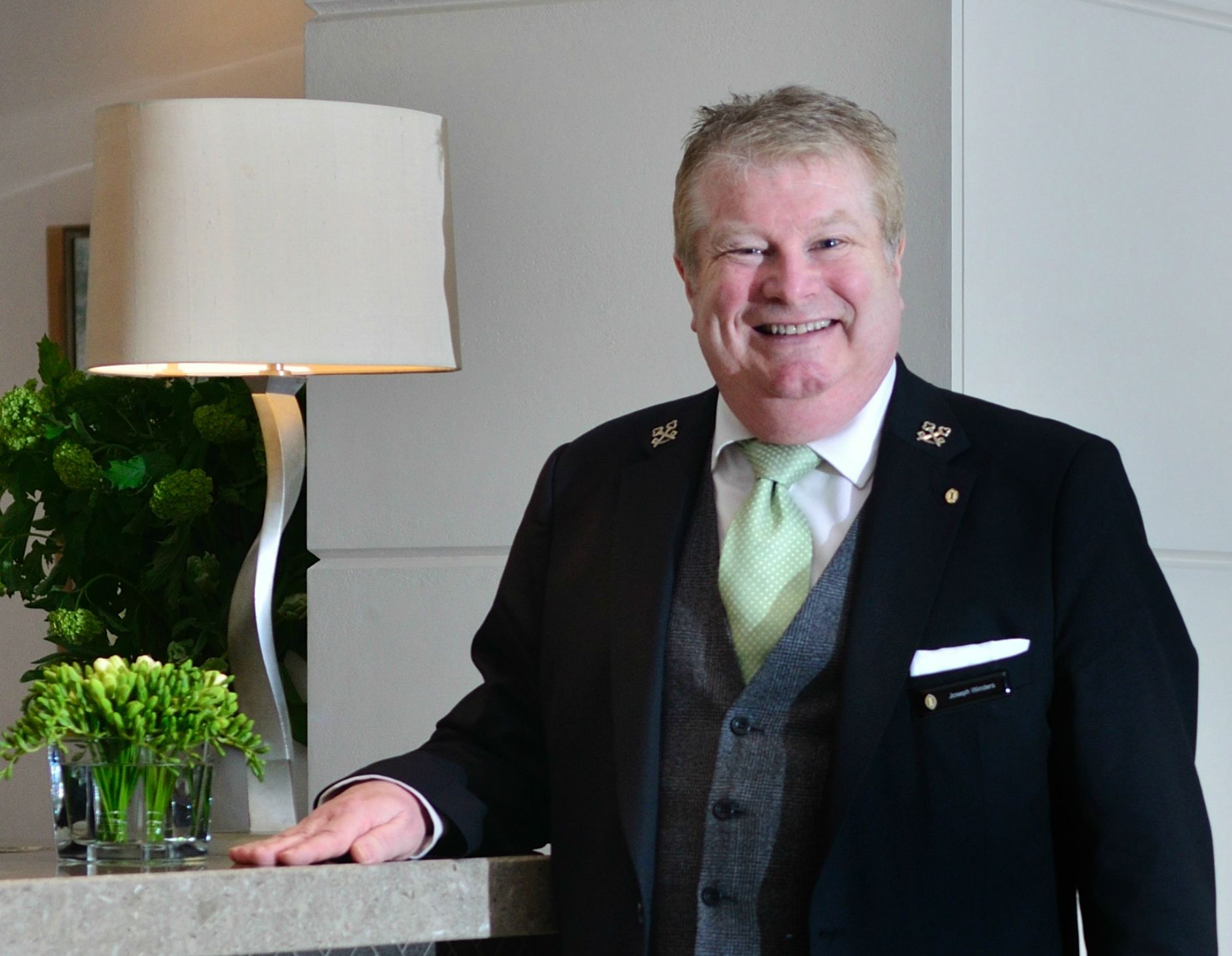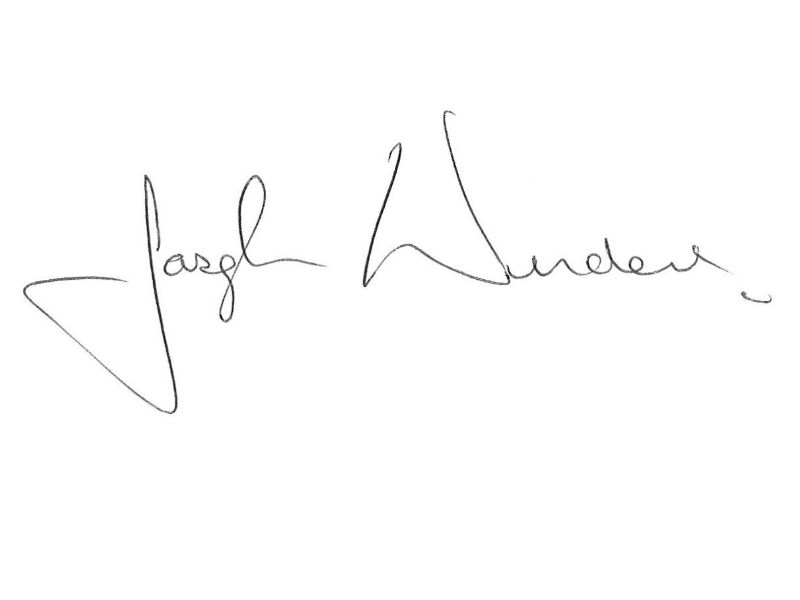 Insider Tips
LOCAL CULTURE
COSMOPOLITAN
London has always attracted all nationalities due to the richness of its culture, the diversity of its society and its vibrant economy. The tolerance of the people living here has helped the city become a melting pot of ethnic groups: currently over 300 different languages are spoken in London. Be aware of the cultures around you and respect their ways.
LONDON HOTEL ON HISTORIC PARK LANE
Steeped in history, this London hotel was once the site of a royal residence. Now the epitome of contemporary elegance, the hotel is located just steps from Hyde Park and in view of Buckingham Palace. Enjoy people watching in our chic lounge or escape to our full-service spa. Savour the menu at Theo Randall's, voted the 'finest Italian in London' or try Cookbook Café offering a fresh, seasonal menu. Bike the Serpentine or stroll the South Bank, from County Hall to Borough Market.
HOTEL HIGHLIGHTS
Restaurant & Lounges

Dining at InterContinental London Park Lane is a real highlight of any stay. From the award-winning Italian cuisine offered up by Theo Randall at h...

Amenities & Services

Spa InterContinental, located on the 1st floor, features state-of-the-art facilities and an expert team of therapists, the luxurious spa offers inn...

SPECIAL PACKAGES

There's always something special happening at an InterContinental hotel. Whether you are looking for a fun-filled getaway or a place to host your n...
London Park Lane
One Hamilton Place
London , W1J 7QY
United Kingdom
Front Desk +44-207-4093131
Languages spoken by staff
Arabic, Czech, German, Greek, English, Spanish, French, Italian, Japanese, Dutch , Polish, Portuguese, Romanian, Russian, Turkish, Chinese
Pet Policy
Assistance dogs welcome.
CHECK-IN

3:00 PM

CHECK-OUT

12:00 PM

Late Check out Available
Accessibility
Service animals allowed
8 Room(s) with Accessibility Standards
Parking
Guest Reviews
Rated

3.9

out of

5

 by

708

reviewers.
Rated

4.0

out of

5.0
 by
nkjnvjkfnfn
short stay
Great location on Gloucester road -close to museums and rest of london very easily accessable by tube or bus Shower in room 2705 very slow - reported to desk
April 1, 2014
Rated

1.0

out of

5.0
 by
grandad b
not much sleep
kids running up and down at 1am then at 5am in room phone kept ringing with no one there when pick up called down they said they don't no anything about it
March 31, 2014
Rated

4.0

out of

5.0
 by
margendy
O.K.
Nothing exceptional about this HI It is very large and busy but if you are on business it provides all you need except a good restaurant but then you have some in the area around the Hotel
March 30, 2014
Rated

4.0

out of

5.0
 by
Flygurl
Great staff
I stay at this location several times per month, every month. They treat me well. It's to the point I know the staff names, and they know mine! The rooms are Ikea like, but big enough for up to 2 (double bed though). I wish the pillows provided were a bit more comfy, but you can request a specific pillow from a large selection. I just don't since I'm there one night at a time. The location is great! Gloucester RD tube stop is around the corner (40 minutes to LHR, no transfer, 20 minutes to Leicester Square), 2 grocery stores, a Boots, many restaurants within a short walking distance, museums, Hyde Park, the list goes on and on. As mentioned, the views are great of London. Yes, the trains can be noisy, but you are in a city and they end during the night. Highly recommend.
March 29, 2014
Rated

4.0

out of

5.0
 by
HotRod123
Good hotel in great area
Was pleasantly surprised by the hotel and it's location. For the price, was well worth it. Staff was very helpful when information was needed. Convenient location not far from museums and other attractions. All within walking distance.
March 27, 2014
Rated

4.0

out of

5.0
 by
Better
Not quite home from home!
On the 26th floor so great views of London but very average accommodation! Quite noisy with trains thundering by every few minutes. Also not as central as I thought it was going to be. Staff were very helpful so made up for it somewhat.
March 27, 2014
Rated

5.0

out of

5.0
 by
eric 64
great location
excellent over night stay very friendly staff, great location,great brekfast
March 27, 2014
Rated

4.0

out of

5.0
 by
Sue1001
Good value for money
Had an overnight stay here. Room is very good - especially by London standards - very good value for money. However, it is let down a bit by the service -I asked for a 6am wake up call- it never happened (when I mentioned it at reception, he just shrugged his shoulders and said it was "too late now"! Also, the hairdryer didnt work in our room so I called Housekeeping...serveral times...but there was no reply! As we were under pressure of time, I had to leave with wet hair! Would I recommend, yes but wouldnt rely on a wake-up call and will take my own hair-dryer nest time!
March 26, 2014
Rated

1.0

out of

5.0
 by
Lirva
Gold Elite... 'and room waiting' ....not true at this Hotel.
We stay at least twice a year at the Holiday Inn Forum - Perfect situation for where we need to be. When booking I requested a quiet room on a high floor. I am now a 'Gold Elite Member' which appear to allow for a number of Benefits.. in particular -... 'we will always have your room waiting for you'. Clearly I would like to know what exactly this means!!. We arrived 11.30 am to a pleasant welcome. Advised our pre allocatede room would not be ready until approximately 2pm. The receptionist had noted and referred to my pre request for a quiet room on a high floor. When I asked what floor - was told room was on the 11th floor #this was OK although I had expected a higher floor#. We deposited our cases in the hotel luggage store and went for lunch - returning at 1.50pm. Handed the receptionist the card given to us a.m - following which he seemed to be having some difficulty on his computer and disappeared into a room behind reception....came back ...and again onto his computer. He eventually handed us room cards directing us to a room on the 4th floor!... Surprised... I said we had been pre- allocated a room on the 11th Floor. Clearly it appeared by his mumbles that the 11th floor room had been given to someone else in our absence!! He eventually found us a room on the 12th Floor...As this overlooked Cromwell Road and the rail line... we found at night this very noisy #Room 1204 - very small too#. Also it appeared to have been made up in a rush...bed cover on one bed all wrinkled... and room stuffy as if previous occupants had not long vacated the room!! We had to open window for fresh air. I did register our annoyance the next day....and was offered the chance to change rooms. As we were there for only two nights - we decided to stay put. Further, on our second day - I returned to our room at 3.15pm to rest - to find it had not been cleaned....was not able to raise housekeeping on room phone... so had to take the lift and report this personally to reception.... Sat in foyer for an hour - found room ready on return. No one came to let me know. This clearly is not good enough. So Gold Elite Status has little meaning it would appear at this hotel..
March 26, 2014
Rated

5.0

out of

5.0
 by
Exetervisitor
great service
Nothing was too much trouble for this hotel and its staff. Right from the check in the staff where excellent. Very useful parking at the hotel. The restaurant staff in the evening were pleasant polite and attentive. They were able to mention places in the area where we could eat as an alternative to the hotel which was a bonus. When checking out all was smooth and easy. Our American guest were happy and we would certainly use this Hotel again. If you are visiting London and want to go on the open top tourist bus ride, one picked up and dropped off only a short walk from the hotel which was excellent at the nearby Gloucester Road Tube station. It was a good location for us.
March 26, 2014
Rated

5.0

out of

5.0
 by
RKhan
Great location, excellent service
Highly recommend this hotel for a central location in london. 2 mins walk to cromwell station. Walking distance to natural history museum and cafes.
March 25, 2014
Rated

5.0

out of

5.0
 by
Hazel94
Couldn't have been better
The room was what you'd expect for money and is exactly what it said it would be when booking. Only 2 problems: tavern downstairs, the larger did not taste like larger & the carpets were disgusting
March 25, 2014
Rated

4.0

out of

5.0
 by
Hideh
Elevator does not come on the check-out day
My daughter and I spent five nights, and very much enjoyed during the stay. Room was clean and comfortable. But one happening we encountered. I stayed a room on the 4th floor. In the morning of the check-out day only, we had to wait elevator for more than 20 minutes. No elevator stopped at our floor for going down. Button for down was lit, but it might not work at that time. Or since many guests were using the elevators, elevator cars are full of upper floor guests, and skipped our floor. I don't know the reason why. Finally, we gave up for waiting elevators and walked down to the ground floor for check-out. Upper floor guest might have elevator boarding priority, if the elevator control algorithm are old fashioned.
March 23, 2014
Rated

5.0

out of

5.0
 by
biggraeme!
Another pleasant stay in London
As usual I'm pleased to report, the staff at "The Forum" were welcoming and efficient. Considering the size of the hotel, it never actually feels it which I see as a benefit. Happy to recomend to business and leisure travellers alike.
March 23, 2014
Rated

4.0

out of

5.0
 by
Luisi
Excelent location and great service
Just one block to the underground. looks like a quiet and safe neighborhood Staff are very kind and effective.
March 22, 2014
Rated

4.0

out of

5.0
 by
Moffnme
Value for London
I stayed here 4 days for business and leisure. Brilliant location, Gloucester Rd Tube station on Piccadilly Line just 100 metres away, Waitrose supermarket and Boots chemist next door and museums a 10 minute walk. Weather was glorious so I walked to Buck House, then Westminster within an hour. Staff at hotel respected my privacy when I needed to sleep in the day when jet lag caught up with me. Minor complaint, I was being collected by a chauffeur service at end of stay and after check out I notified concierge of this, giving my name. Regrettably a change of concierge during a break and the driver, on enquiring at concierge, was told he knew nothing about me. Fortunately I spied the driver searching the lobby. Room size not large, but good for London with clear walking space between bed and dresser. As an IHG member I was upgraded to top floor with great views. Would stay here again.
March 21, 2014
Rated

5.0

out of

5.0
 by
Bas.
GREAT LOCATION
Our 56th Wedding Anniversary. The hotel produced a bottle of wine just after arrival, (How did they know???) but it was one of the things that 'highlighted' our stay. Highly recommended
March 21, 2014
Rated

5.0

out of

5.0
 by
TexanHouston
Perfect Location
This hotel is the perfect location for sight seeing London. It's a very short walk to the Gloucester Rd tube station and a short train ride to all the tourist locations in London. It's also a short walk or bus ride to Kensington Palace park. Lots of nearby restaurants too.
March 20, 2014
Rated

5.0

out of

5.0
 by
123Jo
It's the personal touch
Stayed here as we were in London for the weekend to celebrate our wedding anniversary and my birthday. Upon our arrival when staff discovered why we were staying here, they provided us with a room with phenomenal views across London and had a bottle of wine delivered to our room. Staff were always curteous and friendly and nothing was too much bother.
March 20, 2014
Rated

4.0

out of

5.0
 by
Frequent_Traveller
Nice and friendly staff
I received a very warm welcome from the person who checked me in. The staff was very polite and welcoming. I was given a room with nice views. The room was fine and the breakfast was good too. Overall, a very good service.
March 19, 2014
Rated

5.0

out of

5.0
 by
Paradis
Great Service and helpfullness
The staff at this hotel know me and always look after my needs with the best understanding. They say hello and always check that everything is to my liking. Any issues are always dealt with promptly. I always recommend this hotel to my friends and colleagues, knowing that they will never be let down.
March 19, 2014
Rated

4.0

out of

5.0
 by
Tucson chelle
No complementary Wi-Fi
Love the location of the hotel. The staff is always pleasant and courteous. The menu is limited and average. Would like to see more items offered on the menu. One complaint, I ordered room service. I paid for it with my charge card at delivery. At checkout I wanted to get the points added to my rewards account. I was told I could not be done. They told me I would have to charge it to the room then pay for it in order to get my reward points. It seems I should be able to get reward points for room service.
March 17, 2014
Rated

2.0

out of

5.0
 by
Falc
Very poor internet service
I am used to using IHG hotels and, as a Platinum member, the complementary internet access. Although this is not a fast connection, for web browsing work it has always been adequate to my needs. My stay at the Forum was a disaster because the connnection was so slow it failed to even open , for example, the BBC Home page. I spent 40 minutes with various people, including Internet support who told me the connection was so poor at the Forum they could understand why it wouldn't open anything. This is wholly unacceptable and at ods with my experience of complemetary internet the two previous evenings at the H10 in Waterloo where connectovoty was superb and part of the room rate (I am not a loyalty member at H10).
March 17, 2014
Rated

5.0

out of

5.0
 by
Waysider
Efficiency and cleanliness
My wife and I, both pensioners, pushed the boat out and treated ourselves to a 3 night stay. Although the nightly cost was higher that we normally pay, the difference was worth it. The staff were very efficient and attentive. The hotel is close to Gloucester Road tube station and within walking distance of Kensington Park and the V&A and Natural History museums. I only regret that we can't afford to push the boat out more often.
March 16, 2014
Rated

4.0

out of

5.0
 by
Emilyboo
Fantastic staff and good service
I stayed with my Mum for one night for a short break theatre trip. As soon as we arrived we were greeted by friendly helpful staff. Every member of staff that we had any contact with were smiling and open, even the cleaning lady we met in the corridor had a big smile and a kind word. Customer service goes a long way to making a stay special. The breakfast was of a good standard with plenty of choice, even marmite for my toast!! :) The only downside we found was the room was on the small side. I think if we had stayed for more than one night it would have felt claustrophobic. Could also have done with having a shower cap in the bathroom.
March 14, 2014
Rated

5.0

out of

5.0
 by
citygirls60
Lovely hotel great location comfortable rooms
We came for a 60th Birthday celebration - the staff could not do enough for us. We had a lovely room on the 4th floor the food was marvellous - plenty of choice for everyone. Fabulous location minutes from the underground and plenty of local shops restaurants. Definitely worth the rate we paid we will stay here on our next visit to London.
March 13, 2014
Rated

4.0

out of

5.0
 by
Tourist27
Good views from floor 26
We have now stayed at the Kensington Forum four times in less than 18 months and have always enjoyed our visits. The staff are always very polite efficient and pleasant.
March 13, 2014
Rated

4.0

out of

5.0
 by
olikeh
Nic ehotel, comfortable and well located.
This was my 2nd time in this hotel. Both stays, the hotel was clean and very comfortable. Rooms a little on the small side but that wouldn't put me off going back. Exceptionally well located for the museums on Cromwell Road. 2 mins from Gloucester Road Tube station. Didn't eat in the restaurant. I wouldn't say that this hotel has any great WOW factor but if you're looking for a hotel in this area thats clean, good value and consistent with Holiday Inns, this ticks the box.
March 10, 2014
Rated

4.0

out of

5.0
 by
Chas1960
Very busy hotel but ALL staff very helpful
Got caught out by price advertised did not include VAT.
March 10, 2014
Rated

4.0

out of

5.0
 by
Marjarsso
Very confortable.
I enjoyed my stay. The room was very nice and comfortable but there was no water in the fridge. As Brazilian, breakfast not pleased me. I think it could have more choices of breads and pancakes. Overall it was excellent.
March 10, 2014