Skip Navigation
English
|
|
|
|

Sign In

Book online or call: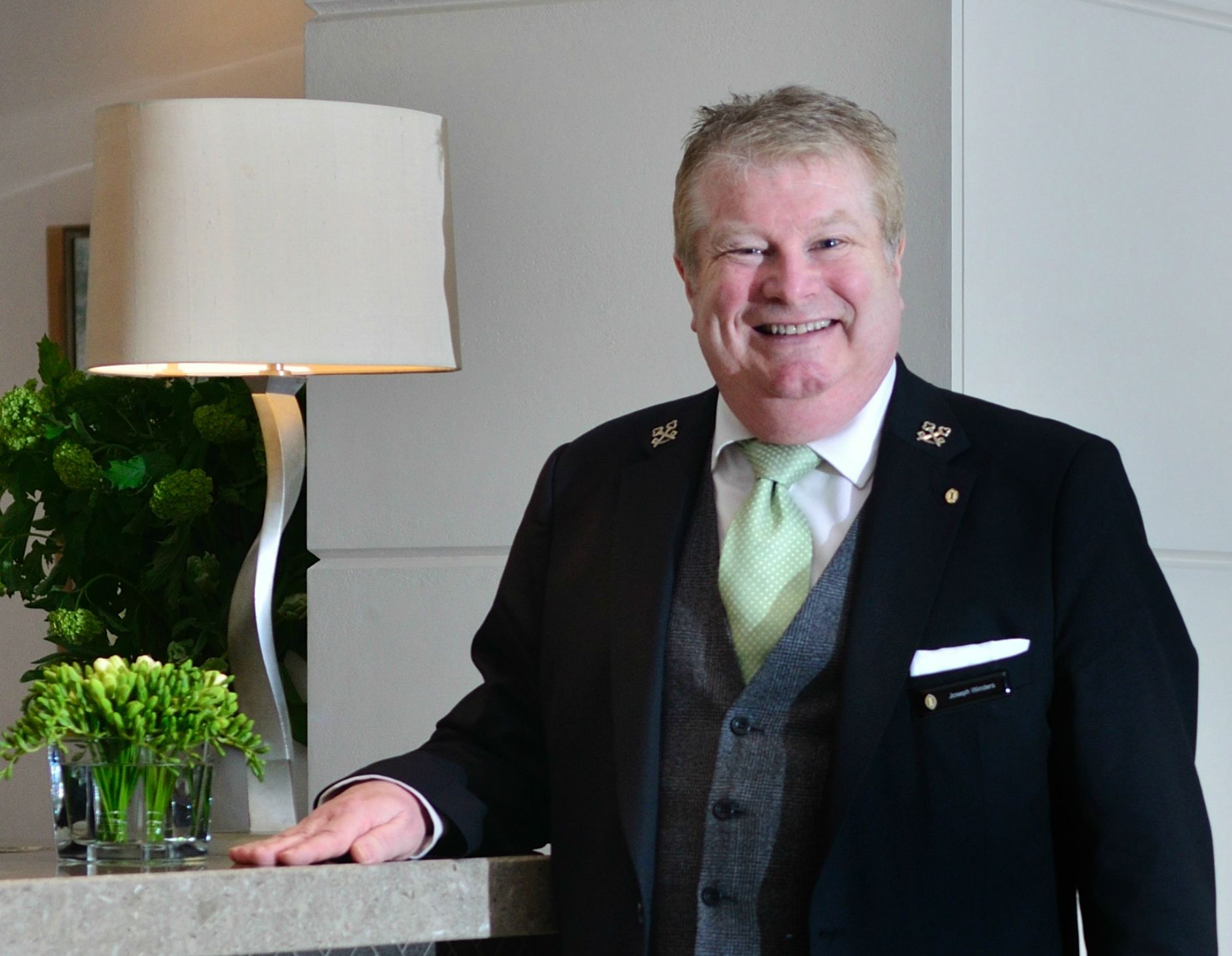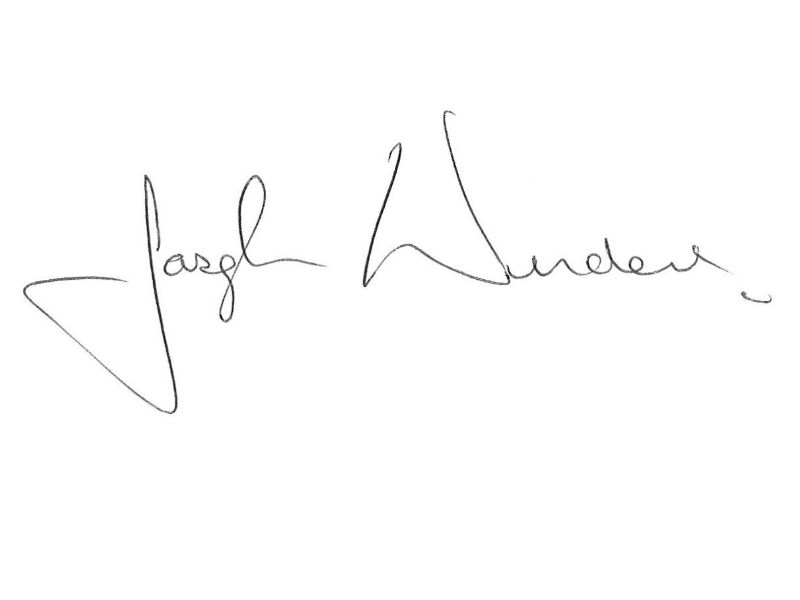 Insider Tips
LOCAL CULTURE
COSMOPOLITAN
London has always attracted all nationalities due to the richness of its culture, the diversity of its society and its vibrant economy. The tolerance of the people living here has helped the city become a melting pot of ethnic groups: currently over 300 different languages are spoken in London. Be aware of the cultures around you and respect their ways.
LONDON HOTEL ON HISTORIC PARK LANE
Steeped in history, this London hotel was once the site of a royal residence. Now the epitome of contemporary elegance, the hotel is located just steps from Hyde Park and in view of Buckingham Palace. Enjoy people watching in our chic lounge or escape to our full-service spa. Savour the menu at Theo Randall's, voted the 'finest Italian in London' or try Cookbook Café offering a fresh, seasonal menu. Bike the Serpentine or stroll the South Bank, from County Hall to Borough Market.
HOTEL HIGHLIGHTS
Restaurant & Lounges

Dining at InterContinental London Park Lane is a real highlight of any stay. From the award-winning Italian cuisine offered up by Theo Randall at h...

Amenities & Services

Spa InterContinental, located on the 1st floor, features state-of-the-art facilities and an expert team of therapists, the luxurious spa offers inn...

SPECIAL PACKAGES

There's always something special happening at an InterContinental hotel. Whether you are looking for a fun-filled getaway or a place to host your n...
London Park Lane
One Hamilton Place

London

,

W1J 7QY

United Kingdom

Front Desk

+44-207-4093131
Languages spoken by staff
Arabic, Czech, German, Greek, English, Spanish, French, Italian, Japanese, Dutch , Polish, Portuguese, Romanian, Russian, Turkish, Chinese
Pet Policy
Assistance dogs welcome.
CHECK-IN

3:00 PM

CHECK-OUT

12:00 PM

Late Check out Available
Accessibility
Service animals allowed
8 Room(s) with Accessibility Standards
Parking
Guest Reviews
Rated

3.9

out of

5

 by

755

reviewers.
Rated

4.0

out of

5.0
 by
EKGMARS
Underground Noise
The noise from the Underground trains below was horrible. Even from 26 floors above the rails, the squeaching sounds of the rail wheels rubbing against the rails was too loud for such a price we paid for rooms at the HI. Perhaps I need a room on the opposite side of the hotel to miss the Underground sounds. Guest privileges at the business club was appreciated. Breakfast was fine.
May 25, 2014
Rated

1.0

out of

5.0
Unsuccessful stay
As a IHG memberI bookerd three nights at the hotel, the room was small, bathroom was not clean, the water flow was slow and uncomfortable.
May 25, 2014
Rated

2.0

out of

5.0
 by
Bluejuice123
Terrible front desk
The front desk is very slow and finds it difficult to comprehend even basic requests. You always end up waiting checking in or out.
May 24, 2014
Rated

3.0

out of

5.0
 by
Fleur2
Queue
Poor check in despite being in the afternoon. Booked room not available and had to settle with less.
May 24, 2014
Rated

4.0

out of

5.0
 by
The Navigator
pleasant accommodation
The standout inconvenience - in common with other, similar premises/hotel accommodations is paying what feels like an extortionate rate for WiFi On the plus side, the customer service over all has improved since a previous overnight stay (about a year ago) - specifically the staff in all roles appeared to be more attentive and made good eye contact in brief conversations, the meals service, choice and presentation were much better. The refurbishment to the main reception area + The Academy reception and refreshment area was a welcome surprise.
May 20, 2014
Rated

5.0

out of

5.0
 by
namreg00
great hotel
I stayed for 3 weeks and I loved it... the view, the service, the whole hotel is excellent
May 19, 2014
Rated

3.0

out of

5.0
 by
CRSX
Charges for service & Room size
If I had of used it, there would have been a 2.5 pound connection fee plus 1.5 pound per minute for use of the telephone to call a toll free (0800) number. This was using the Postal telephone card that I purchased from the British Post Office. I chose to not use the phone in my room. The room was too small for the price. I stayed at the Holiday Inn Express (T-5) at Heathrow. Much better value, and a better, larger room and shower. The shower at the Kensington was in a bathtub!
May 19, 2014
Rated

4.0

out of

5.0
 by
GAMMO
REPEAT REVIEW SINCE IT WAS POSTED on 1st April THEN REMOVED!
Stayed 23 thru 27 March at this hotel. My observations: 1) Great value for money in London 2) Recognition for IHG platinum members...was given a really good upgrade to an executive room 3) Good front desk staff...helpful on previous visit also when I was moved to a room WITH a safe after initially getting one without the same. 4) Good location for transport networks...bus and tube options aplenty. 5) DISHONEST HOUSEKEEPING...left behind an expensive Italian shirt in the closet when I took a taxi early 26th March morning to the airport, phoned hotel twelve hours later on reaching home and was told to phone housekeeping the following morning, spoke to housekeeping as requested and was kept on hold and then informed that despite a second search the shirt was not located. TO ADD INSULT TO INJURY, MY REVIEW ON 1st APRIL WAS POSTED AND THEN REMOVED... AND NO-ONE FROM THE HOTEL HAS BOTHERED TO WRITE ME A LETTER OF EXPLANATION OR APOLOGY. IHG guest relations from SALT LAKE CITY, UTAH have sent me a feeble letter stating they are powerless to help.So this how a long standing Ihg platinum member is brushed off when he has a genuine complaint! ( despite many very good reviews and many pleasant stays at your properties in Asia, North America, Europe and South Africa)
May 18, 2014
Rated

4.0

out of

5.0
 by
Kaz17
Excellent staff and comfortable rooms
This is the second time I have stayed at this hotel, I requested a smoking room and unfortunately there was none available at the time of check in. The staff however bend over backwards to accommodate quests, there was also a slight plumbing problem which was also rectified immediately. I would certainly stay here again and recommend this hotel to quests who would like a hotel in an excellent location and guaranteed to be well looked after.
May 18, 2014
Rated

4.0

out of

5.0
Comfortable stayed with holiday inn
We had an enjoyable stayed with holiday inn, Large room and comfortable bed.
May 16, 2014
Rated

5.0

out of

5.0
 by
kdb79
Always get great service here....
Because I spend so much time here I just wanted to thank all of you for the great job you do.....friendly and polite always. Rooms are always neat and clean. And you can't beat the location. And the Cajun Salmon is the BEST!
May 15, 2014
Rated

4.0

out of

5.0
 by
Evonon
Comfortable bed and staff are helpful.
If free wifi and internet access provided should be perfect.
May 13, 2014
Rated

5.0

out of

5.0
 by
Husband & Wife
Threatre weekend
We found the hotel extremely comfortable for our stay in London. The room was very clean and comfortable, hotel staff very professional and courteous throughout. Choice of menu for breakfast was very comprehensive and offered everything and the food simply delicious. Would recommend the hotel highly and look forward to our next stay sometime soon.
May 12, 2014
Rated

5.0

out of

5.0
 by
Photoman55
Overall Experience
Having stayed here numerous times for a very busy hotel it runs smoothly. Check in / out handled seemlessly, breakfast smoothly and Consortia was wonderful. The team here were attentive, but not excessively so. I was greeted with smiles and service was wonderful - I had one issue re the Cajun Salmon not being spicy enough for me - that of course is a personal matter and the chef has to cater for everyone which I accept. However I was immediately offered a free glass of wine as an apology - not expected but excellent service. This team are a good representation of the hotel as a whole. Well done everyone - I will be returning
May 12, 2014
Rated

4.0

out of

5.0
 by
Lauriexyz
Good hotel, small rooms.
We spent 5 days at this hotel on April 2014. Everything was OK except for the size of the rooms which we found to be way too small. You can barely moved around. The mattress was kind of old, I would say. But the linens were nice and clean. Breakfast was excellent as well as the staff at the breakfast room. The location is good, only 2 blocks from the metro station. The area seemed safe to us.
May 12, 2014
Rated

3.0

out of

5.0
 by
VKCent
Excellent location, but a few problems...
This hotel was fabulous for it's location - just around the corner from the tube station! The room itself was very clean, and the staff, especially the concierge, were very accommodating. There was a tube strike on the day we were to leave and he took care of hiring a car for us to get to the airport. We did have several problems. We reserved a King Executive room and ended up with a small Queen room; the desk clerk said he tried to get us a King bed but there weren't any available. I *specifically* reserved this room because it had a King bed which was hard to find. Very disappointing. When we got into the room, our beverage bar wasn't working and we had to call the front desk. Someone showed up within a half hour and fixed it. We realized when we checked in that we'd mistakenly made the reservation one day short; the clerk said to call the reservations department the next day so we could get a better rate than what he could give us. We called the next morning and reserved the room for an additional day. However, the price was astronomical compared to the other six days we stayed. We understood we initially prepaid the room to get a better rate, but the amount we were charged for the single extra night - after staying for six nights - was very high. To top that off, on the last day of our stay, we came back locked out of our room. The housekeeping manager happened to be in the hallway and said her information sheet said were were checked out. !!! We found out since we added to our stay that our room card wasn't programmed for the extra night, which would have been nice to know when we made the reservation for the extra night. We got our card reprogrammed and all was fine. The elevators/lifts were going through maintenance so we found ourselves waiting quite a long time to either get up to our room or down to the main floor. Lastly, we were planning to rely on the free WiFi. The first night of our stay, it worked perfectly. The next night, it would go up and down every 30 seconds. We called the front desk to report the problem. Someone called and tried to help us work through the problem; he saw what the issue was and tried to fix it but couldn't. He said he'd have to leave it for the day technician. To make a long story short, it was never fixed. We couldn't make WiFi calls back home to the States, nor could we keep a reliable Internet connection. Not terribly impressed with this location.
May 10, 2014
Rated

5.0

out of

5.0
 by
Gilbs
Room with a view
On arrival, the booking clerk was happy, cheerful and welcoming. He asked us where we would like to stay in the hotel, gave us a room with an amazing view of all of London. This was my first visit in many years and most definately a memorable one. A clean and Comfortable room, excellent buffet breakfast and pleasant staff. Nice hotel bar, just a little pricey. All local amenities and tube near by.
May 9, 2014
Rated

4.0

out of

5.0
 by
P22W
Needed Improvements
My overall experience was satisfactory. I've found 2 issues that need addressing: 1. The elevators are slow and a few were out of order, which caused some frustration due to the need of long waiting time. 2. The water pressure in the shower is very weak. This needs to be corrected. I do plan to recommend this hotel, since there are many positive features associated with it. Thank you. Pinny
May 8, 2014
Rated

5.0

out of

5.0
 by
GG47
Good service when checking in
We always come back because we like to stay at this hotel. The hotel is good and we like the area with underground and restaurants around the corner. And this time we stayed on 26 th floor and the wiev is magnificent.
May 8, 2014
Rated

5.0

out of

5.0
 by
Andy F
Great Service Again
We had a wonderful stay at the Kensington Forum again. Had a room on the 16th floor with great views over London. Front desk were friendly ,efficient and accommodating and we will definitely continue to use the hotel as our base whenever in London.
May 7, 2014
Rated

3.0

out of

5.0
 by
Elmeck
Helpful staff but niggles
This is a very large Holiday Inn property and, although staff are the usual very helpful and polite Holiday Inn staff, I think the sheer scale of this hotel prevents them from providing the excellent level of service I have experienced in other Holiday Inn properties. The hotel was very clean, room was very clean and staff were vary polite and wanted to help. However, there was a complete lack of the usual hotel information (property guide, local guides/info and Room Service menu) in the room. Although the bar staff were polite and helpful, there were too many instances of having to constantly repeat orders over and over again until they were understood. I understand that English is not the first language of many staff and I fully expect this but some staff were a bit challenging to deal with. The complimentary WiFi was absolutely appalling, to the point of almost being unusable. Come on, this is the 21st century and effective WiFi capability should not be a challenge now. Finally, had a personal issue with key-card to my room door on the final day. This just stopped working for no reason and it took 2 changes of card before things returned to normal. As I said, this Holiday Inn is a typical example of clean premises and attentive staff but there were too many niggles that distracted from the experience. Perhaps I was just unlucky!
May 5, 2014
Rated

4.0

out of

5.0
 by
SAANL
comfortable bed. nice in-house bar
fine stay. good food, good sleep. just great. a little not up to date hotel. but, ok.
May 4, 2014
Rated

5.0

out of

5.0
 by
Paradis
Great people at this hotel
The staff at this hotel are exceptional. I'm a regular guest here and rarely stay anywhere else, and the staff always look after me superbly.
May 1, 2014
Rated

4.0

out of

5.0
 by
Frequent London guest
Renewed my internet without my permission
I got stuck in London for an extra day so I decided to go sightseeing. I was gone ALL day. When I returned to my room late at night I happened to click on the internet and saw that the hotel had automatically renewed it for the extra day. I was gone all day and didn't need it nor use it. When I checked out the next morning I was informed since I had gotten on for a few minutes in the evening I would still be required to pay. Not Happy!!!
April 29, 2014
Rated

5.0

out of

5.0
 by
DelboyMk2
Maybe the best Holiday Inn
My wife and I haven't stayed in all Holiday Inns but we have stayed in a few, in USA and Europe. This is the best so far, the staff treated us like real people, actually were interested in what we were doing and if our stay was good or bad. The staff in the breakfast room are particularly good.
April 29, 2014
Rated

4.0

out of

5.0
 by
bigalwilts
comfortable bed good breakfast
although room size was more akin to older style hotels it had everything we needed for an overnight stay, plenty of storage. Room & bathroom were clean and the bed was very comfortable with a selection of pillows from hard to soft available. Breakfast was of a good quality and a very good selection of food.
April 29, 2014
Rated

5.0

out of

5.0
 by
Frederik 55
Great Hotel
This hotel far exceeded my expectations in many ways - staff attitude was great especially in the executive lounge, business centre, concierge and reception. The hotel was very clean and comfortable - everything worked! good food. Only negative was frustration with slow speed of the lifts which should be a temporary as the lifts are presently undergoing some maintenance. I am looking forward to my return
April 28, 2014
Rated

2.0

out of

5.0
 by
S&N42
Noisy and Poor Service
I have contacted IHG Customer Services who passed my complaint onto the Manager at Kensington Forum but there has been no response so I thought I would add my comments here. We arrived at the Hotel at around 3pm and were told there were no rooms available at that time. 30 minutes passed and we were told there were still no rooms despite other people getting rooms. When we complained all of a sudden a room was food straight away. Surprise Surprise. Also the steps leading to the Car Park were full of sick and you had to step over it. This was there next morning too and nobody cleaned it up. Not bad for a £33 a night hotel car park. We also had a high floor but the noise from the nearby tube station was terrible and kept us awake. The bar area was nice and location good but poor customer care from staff with no recognition for IHG members despite having a specific desk. Thank you to the manager for not getting back to me
April 28, 2014
Rated

3.0

out of

5.0
 by
MP550
Tired
Due to its small rooms it was not the best stay or example of the brand. The bed was bowed. There was no water pressure for the shower But it was clean and in a good location
April 27, 2014
Rated

4.0

out of

5.0
 by
ellu
Good stay
On the metro from Heathrow, near the station. Nice hotel, clean, a good room with a nice view over London eye.
April 24, 2014