Skip Navigation
English
|
|
|
|

Sign In

Book online or call: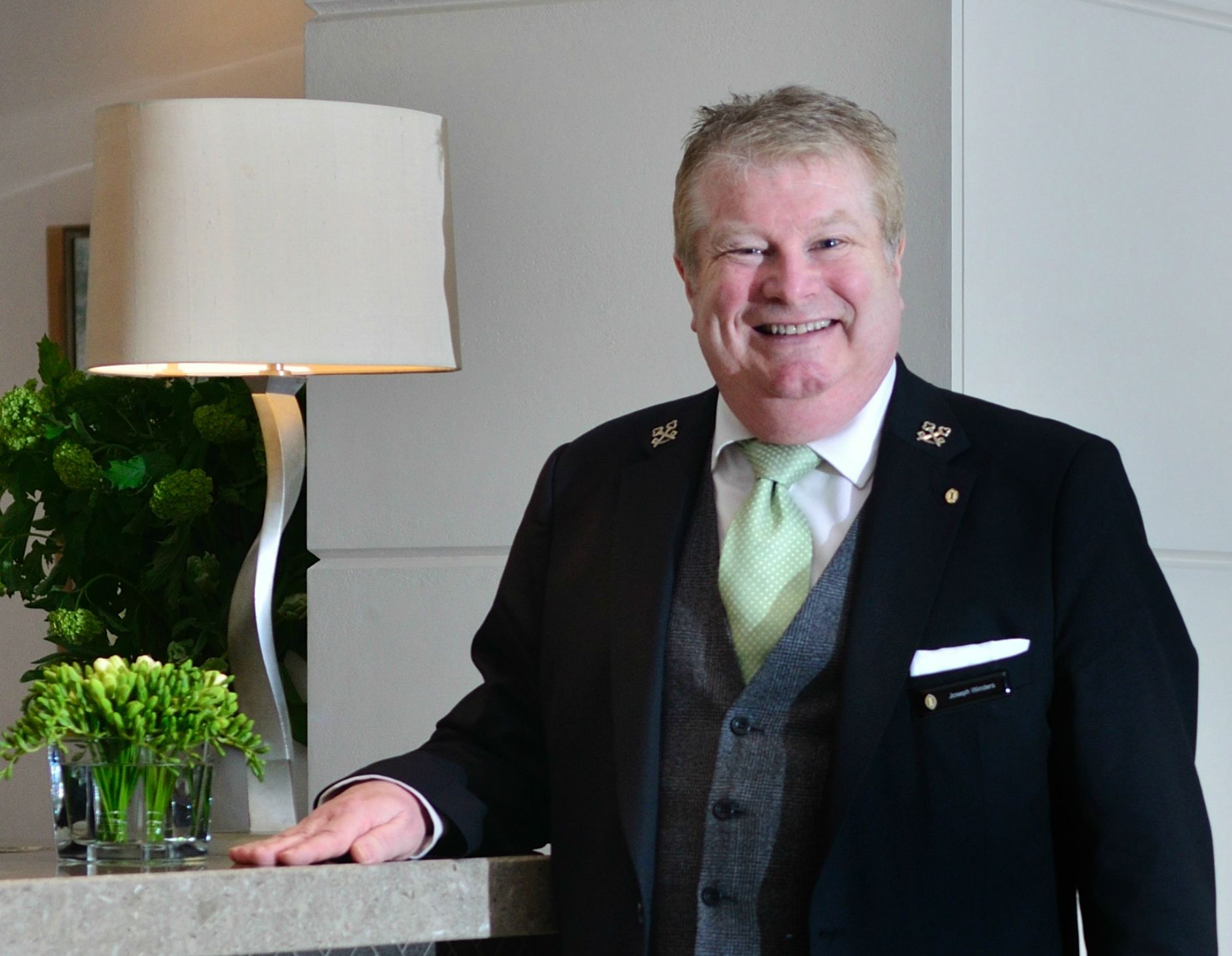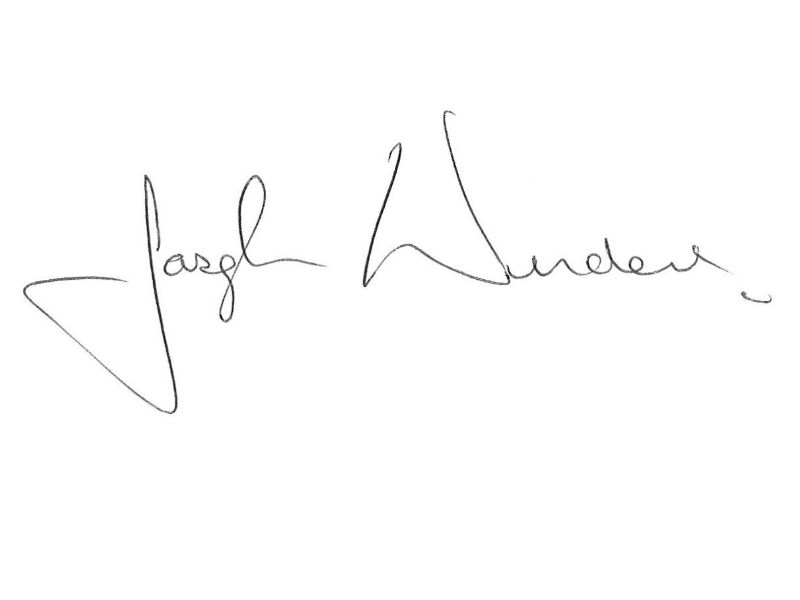 Insider Tips
LOCAL CULTURE
COSMOPOLITAN
London has always attracted all nationalities due to the richness of its culture, the diversity of its society and its vibrant economy. The tolerance of the people living here has helped the city become a melting pot of ethnic groups: currently over 300 different languages are spoken in London. Be aware of the cultures around you and respect their ways.
LONDON HOTEL ON HISTORIC PARK LANE
Steeped in history, this London hotel was once the site of a royal residence. Now the epitome of contemporary elegance, the hotel is located just steps from Hyde Park and in view of Buckingham Palace. Enjoy people watching in our chic lounge or escape to our full-service spa. Savour the menu at Theo Randall's, voted the 'finest Italian in London' or try Cookbook Café offering a fresh, seasonal menu. Bike the Serpentine or stroll the South Bank, from County Hall to Borough Market.
HOTEL HIGHLIGHTS
Restaurant & Lounges

Dining at InterContinental London Park Lane is a real highlight of any stay. From the award-winning Italian cuisine offered up by Theo Randall at h...

Amenities & Services

Spa InterContinental, located on the 1st floor, features state-of-the-art facilities and an expert team of therapists, the luxurious spa offers inn...

SPECIAL PACKAGES

There's always something special happening at an InterContinental hotel. Whether you are looking for a fun-filled getaway or a place to host your n...
London Park Lane
One Hamilton Place
London , W1J 7QY
United Kingdom
Front Desk +44-207-4093131
Languages spoken by staff
Arabic, Czech, German, Greek, English, Spanish, French, Italian, Japanese, Dutch , Polish, Portuguese, Romanian, Russian, Turkish, Chinese
Pet Policy
Assistance dogs welcome.
CHECK-IN

3:00 PM

CHECK-OUT

12:00 PM

Late Check out Available
Accessibility
Service animals allowed
8 Room(s) with Accessibility Standards
Parking
Guest Reviews
Rated

4.6

out of

5

 by

269

reviewers.
Rated

5.0

out of

5.0
Bright and clean room - awesome, super comfy bed!
Had a great time at the Hotel Indigo Earl's court. I hosted my fiance's 30th birthday party here and we stayed over. The room was lovely, really nice and bright and fresh and we loved the high bed which was super comfy! The party downstairs in the VIP area was excellent and we were very well looked after by the staff who were brilliant. Cocktails were a particular highlight I'm told, I had drunk too much champagne so didn't drink any cocktails but a lot of people said they were amazing! Will definitely go back again sometime.
November 21, 2013
Rated

3.0

out of

5.0
 by
laguvlin71
Nice place but ridiculous wait to be served at breakfast
Hotel looks good, location is good, within 2 minutes of Earl's Court tube, yet in quiet square. Only downside is the ridiculous wait for food at breakfast. The food is good, but why it takes 35 minutes from order to receipt for a small cooked breakfast is beyond me. It does not make any difference whether the hotel is busy or not, as the waiting time is the same. Only use this hotel if you either skip breakfast or are on a leisure weekend. Unfortunately, I used it for breakfast and the long waiting time made me late both days. I won't stay again.
November 20, 2013
Rated

5.0

out of

5.0
 by
roberto49
only good surprises
great location by the Earl'sCourt tube station. plenty of restaurants nearby. room had a nice unique design. house keeping was perfect. thick, lush towels and bathrobes. i love this hotel.
November 17, 2013
Rated

5.0

out of

5.0
 by
Ingrid26
Superbe !!
We came to this hotel to celebrate a Birthday. We had a few room book and were 8 girls. It was just brilliant!! Not sure where to start :o The hotel itself is lovely, situated in lovely and Safe area will lots of shops at the end of the street, every rooms look Stylish, from the reception to the bedroom. We tried an afternoon Tea. We arrived 2 hours after they stop serving but they still looked after us... It was lovely. We got ready and came back for Dinner, we were welcome with Champagne :o, everything was lovely. After a really good night sleep, we ordered Breaskfast :o it was really nice, I had an Egg Benedic and some pancakes !!! I would recommand this hotel to everyone. We had a great time and were looked after really well by the lovely staff.
November 14, 2013
Rated

5.0

out of

5.0
 by
OKLawyer
Great Service
My wife and I recently stayed at this hotel and had a really excellent experience. We arrived very early (much ahead of normal check-in time) following an overnight flight from NYC. My wife suffers from arthritis and was very tired and in some discomfort. I explained the situation to Monica at the front desk. Monica quickly arranged to have a superior room cleaned and made ready for us. Igor grabbed our bags, and we were in our upgraded room 3 to 4 hours ahead of normal check-in time. It was really great service and very much appreciated. In addition, the room was perfect and the hotel's staff, cleaning people and restaurant staff were all excellent and very friendly. We had a great time and will definitely stay here again on our next trip to London.
November 10, 2013
Rated

3.0

out of

5.0
 by
Nico11
Well located, nice service, avoid basement rooms
The hotel is well located and the staff is pleasant. Room design is a bit special but fun. The first night we stayed in a basement room and there was a clear prolem with the sewage. The smell was just unbearable. We didn't have a nice sleep. The next day however, we where move to a very pleasant and calm room on the second floor.
November 6, 2013
Rated

5.0

out of

5.0
 by
kimberleyjayne
child free night
Fantastic hotel and customer service was amazing. Very close to Earl's Court station and only 10 minutes to central London. Only downfall was the noise from the fitness suite above us giving us an early and unpleasant wake up call!!!! Reception staff offered us a free breakfast but we had already eaten. Would recommend this hotel and will definitely stay again.
November 6, 2013
Rated

5.0

out of

5.0
 by
CoachJeff
Perfect one-nighter
After arriving from the US in the early AM, I was able to check-in early and take a short power nap prior to afternoon meetings near Picadilly. The property was quaint, the staff friendly and knowledgeable, and the bed comfortable. Thank you for the excellent experience - my first at an Indigo!
November 4, 2013
Rated

5.0

out of

5.0
 by
Sampin
Super hotel, original decor
Lovely hotel original decor. Breakfast simply gorgeous. Lovely room. Perfect location for Earls Court.
October 29, 2013
Rated

5.0

out of

5.0
A very pleasant surprise!
After hit and miss stays at other hotels in London, this was a refreshing change. The hotel was beautiful, unique, clean, and friendly. I was fortunate enough to stay on the 1st floor, so there was no need to wait for the (somewhat slow) elevator. With my premier status the contents of the "mini-bar" were complimentary - water, sparkling water, juices, and a candy bar - and refreshed daily. The location couldn't be more convenient with the Earl's Court station just around the corner. The breakfast was impressive – I highly recommend the eggs benedict. I was more than happy with this hotel, and will defiantly be returning.
October 28, 2013
Rated

5.0

out of

5.0
 by
Ashing
Great hotel and great staff
One of the best hotels I've stayed in. Location great, food great and the staff are amazing. Friendly , professional and nothing is a problem. Would definitely recommend to anyone.
October 28, 2013
Rated

5.0

out of

5.0
 by
Hayley27
one of the best stays yet
Fantastic hotel and what lovely staff. Especially the bar staff. Didn't want to leave. Papers were delivered in the morning and buy one free on cocktails on a Sunday. Was fab!
October 24, 2013
Rated

4.0

out of

5.0
Would stay again.
* Clean * *Excellent* shower with plenty of hot water - wet room * Bar in the hotel (and staff with specialist cocktail making equipment / skills - they've won awards I'm told) * Breakfast looked very good but I didn't get a chance to try it. * 3-4 Minutes walk from the tube * Polite and friendly staff The only thing I would be critical of was checkout - I was in a rush and ended up getting quite irate as after fifteen minutes the chap on the desk still wasn't in a position to charge me and provide a receipt. I never did get a correct receipt forwarded (as I was promised) and I had to call customer services to get my reward points from the stay. The problem at checkout was however a small blip in an otherwise very nice stay. It presumably wont happen to most other people and if it weren't for this I'd be staying 10 out of 10. Either way they are to be highly recommended and I would stay again.
October 19, 2013
Rated

4.0

out of

5.0
 by
Casanova
Excellent staff, noisy room
Our experience was overall very good although we wish we would have gotten a room not facing the street which is noisy. We had the room close to the bar and the street. Every morning at around 6:30 to 6:45 we could hear the noise from a truck that delivered items to the hotel. The hotel is very well situated and the neighborhood is nice. All we can say is that you Brits are wonderful people with a beautiful city. If we go back to London, we will seriously consider staying at the Indigo hotel.
October 15, 2013
Rated

5.0

out of

5.0
 by
fruitmachine2
Super hotel - will stay again
There are lots of great reviews about the hotel and I'd reflect most of them. We arrived early-evening and were met by two very happy and friendly reception staff that had all our details ready-printed and the room keys already cut. Within one minute we were on our way to the room. The free mini-bar was great and the wi-fi easily fast enough to be useful (unlike in some other IHG hotels). The room was very nicely decorated with a high king-sized bed, a couple of relaxing chairs and table in the bay-window, and a small desk and chair. Whilst we were out for the evening, the bed was turned down, the empty bottles cleared and waste-bin emptied. My only significant criticism of the room was that it was in the basement. In itself, not a problem, but there was noise from the reception area above and when we stuck a nose through the curtains in the morning, someone was sitting on the window-cill having a smoke! The bathroom was lovely - a huge walk-in shower area and lots of big, fluffy towels - but the flow from the shower too much for the drains on the first morning. After reporting this, something was done, but the next morning it was still borderline. Stay in the shower for too long on full volume and you'd flood the whole bathroom! We stayed here on IHG points and would do so again.
October 14, 2013
Rated

5.0

out of

5.0
 by
londonshop
Amazing beds
My friend and I stayed at Hotel Indigo Kensington whilst on a shopping trip to London. We stayed in a twin room which had two very comfortable large queen sized beds. The hotel is beautifully decorated with great attention to detail. We felt very spolit. All the hotel staff where very friendly. I would recommend this hotel it's in a great location, just around the corner from Earls Court Tube Station.
October 10, 2013
Rated

5.0

out of

5.0
 by
londonshop
our stay
My friend and I shared a superior twin room - the room was great and the beds were fantastic. The overall experience was very enjoyable. The staff were young and friendly and efficient. The only thing that was frustrating was connecting to the hotel Wifi - it was a bit hit and miss and we had to keep signing in and initially it was not made clear at reception that we needs a password.
October 7, 2013
Rated

5.0

out of

5.0
 by
Busintrip
Great stay
Perfect location, and accommodation. Personnel were so kind, and free amenities and minibar were so helpful.
September 30, 2013
Rated

5.0

out of

5.0
 by
Lizzy67
Excellent value and brilliant location!
We stayed in the hotel as we were visiting Olympia and it was within walking distance about 10 Mins. Hotel is modern, very clean, rooms are excellent, comfortable , everything u would want in a hotel room. Could not complain about anything !!!! BUT my one criticism would be the breakfast and I did read other peoples comments before I stayed here voicing the same opinion so I wished the Hotel would take it on board and do something about it! The breakfast is extremely slow, quite disorganised not knowing whether u go and help yourself or not, they need more staff that can work quicker! We sat for 25 mins before our cooked breakfast and coffee arrived, it's not on when a lot of people are probably there on business and have places to be like us! The staff who cooked the breakfast were awful, my poached eggs were cold and well over cooked and my friend had raw boiled eggs! We did see a lady twice send her eggs back so they do really need to improve. We didn't have time to send ours back we just left! Shame really as it was a let down after such a nice stay. I am a Platinum Member and stayed in some very beautiful and expensive hotels but i will definitely stay again if I go to Olympia but let's hope the breakfast improves!!!
September 30, 2013
Rated

4.0

out of

5.0
 by
Gordon49
Very good
Great location close to train and event centre , The staff where all very helpful all round a good stay
September 25, 2013
Rated

5.0

out of

5.0
 by
Jmacsal
Great service
I travel quite a bit for business and have stayed in many IHG Hotels, I am very comfortable saying that this is the best service I have received from the hotel Staff. Especially from the Front Desk! If they read this congrats to them on a great job! The location is about 20 minutes from "downtown" but is very convenient because it is just a couple of minutes' walk from the Tube Station. I would definitely stay here again and would be comfortable recommending this hotel to anyone.
September 23, 2013
Rated

4.0

out of

5.0
 by
YJKIM
Nice Stay
I stayed at Hotel Indigo - london kensington earl's court for 5 days. I really loved the design of hotel, room, bathroom, amenities, location near the tube, marks & spencer... And the free minibar! although there weren't many things it was quite good to enjoy bars without extra charges. The breakfast was also great. If your room rates including breakfast, you can choose anything (all kind of menu you want!!) from the menu. Since I stayed 5 days, I tried many things and they were all nice. I already miss delicious breakfast at the mansion bar! Only one down side is the fridge, it didn't work while my stays and although I told it to one of staffs, it's never fixed.
September 23, 2013
Rated

5.0

out of

5.0
 by
Mumsy
Love this hotel!
A great hotel which is very clean and modern! Very well situated for both tourists and business visitors with nothing too much trouble for the staff. 2 minute walk from Earls Court tube station yet very quiet and serene in the hotel! This was my second stay this year and won't be my last!
September 16, 2013
Rated

4.0

out of

5.0
 by
Bobdog
Overall a very good stay
We recently stayed for one night at Hotel Indigo, Barkston Gardens, Earls Court. The hotel has an intimate feel and the decor is lovely and very interesting with some quirky ideas which I loved. The room was very nicely designed and was very clean, however it was too warm in the night and I turned on the air conditioning. What a racket it made! I turned it off immediately so as not to wake my friend but it continued on for a further half hour and we both ended up awake and too hot. Also the fan did not seem to work in the bathroom and the place was dripping with condensation after we'd both taked showers. The reception check-in staff member was polite and pleasant but did not ask whether we wanted a morning newspaper and indeed we did not get one. I thought this was below standard when we had paid the money for a suite. We had a breakfast inclusive rate and when we went down to the reception to ask (again this was not mentioned at check-in) we were pointed in the right direction. There were people eating and we stood waiting to be attended to, however nobody came and we decided to just seat ourselves. It was a bit awkward as the breakfast area is small and intimate and people were gawking at us, after a few minutes a member of staff came and offered us juice and coffee - she was friendly and helpful. Then another girl came to serve us and she could not have been more miserable! She went to get my friend some more coffee and never asked me if i wanted any, then when she brought his over she looked at me and said "what about you!" I declined. I stay in London frequently and like to try different hotels, I have walked past this hotel numerous times and I actually stayed here about 25 years ago when it was the Barkston Gardens Hotel (yuk!), and overall the stay was a success but for the money paid and from the other reviews I had seen i think I expected a lot more from the Hotel Indigo. There were some very good things like the free mini bar, the lovely room and the general hotel design/decor. But some of the staff have poor interpersonal skills, the service is inconsistent and that air conditioning and the bathroom fan both need fixing!
September 12, 2013
Rated

5.0

out of

5.0
 by
ThwS
A Keeper!
Great location in residential neighborhood that has many restaurants and is so close to a tube station, very pleasant staff, quiet, good-sized modern rooms with great beds, inviting bathrooms and climate control, nice restaurant/bar on main floor . I will definitely stay there again!
September 11, 2013
Rated

5.0

out of

5.0
 by
TPAPT
Wow!!
Earls Court is a great location and this property is awesome. The hotel is just off the busy thoroughfare and is nice and quiet. Pubs, stores and tube stop were all very convenient (5 minute walk). The staff was great and the room was very well appointed and extremely comfortable. The hotel fits in with the neighborhood and is very cool in an old property with some interesting history. I highly recommend this location and we will definitely stay here again when we return to London.
September 11, 2013
Rated

5.0

out of

5.0
 by
barmanbarb
Fantatsic stay. Will be back soon!
From my arrival at the Hotel Indigo I was greeted with a warm, friendly and professional service. The Hotel had everything I needed for a combatable stay and the room was fantastic with complimentary refreshments and amazing shower! The team at the hotel were all incredibly helpful and passionate about their work which showed throughout my stay. To top it off, the breakfast was amazing!, highly recommend this hotel.
September 6, 2013
Rated

5.0

out of

5.0
 by
chicca561
comfortable position and hospitable room
We have stayed here for three night and it was a great choices because the room is amazing, clean and with a very beautiful design. The position is so comfortable to arrive fastly in the centre of london because Indigo Hotel is near the underground connected with piccadilly and district line. The Staff is available and talking also italian.
September 2, 2013
Rated

4.0

out of

5.0
 by
Brunoluis
2 days in london
Perfect location easy to visit the essentials of london Confortable and clean
September 1, 2013
Rated

5.0

out of

5.0
 by
KASS1
Fantastic stay and staff
We stayed here for our 25th Wedding anniversary and could not praise the hotel and its staff enough. The location is superb just 2 minutes walk from the Earls Court Tube station. We were upgraded on arrival and found a pair of swans and rose petals on our bed. The staff had also written us a very nice card. The bed was very comfortable and we had a good nights sleep. The shower was excellent and we enjoyed the complimentray soft drinks,crisps and chocolate. We would definitely come back again. Thanks for a brilliant stay !
August 19, 2013