Skip Navigation
English
|
|
|
|

Sign In

Book online or call: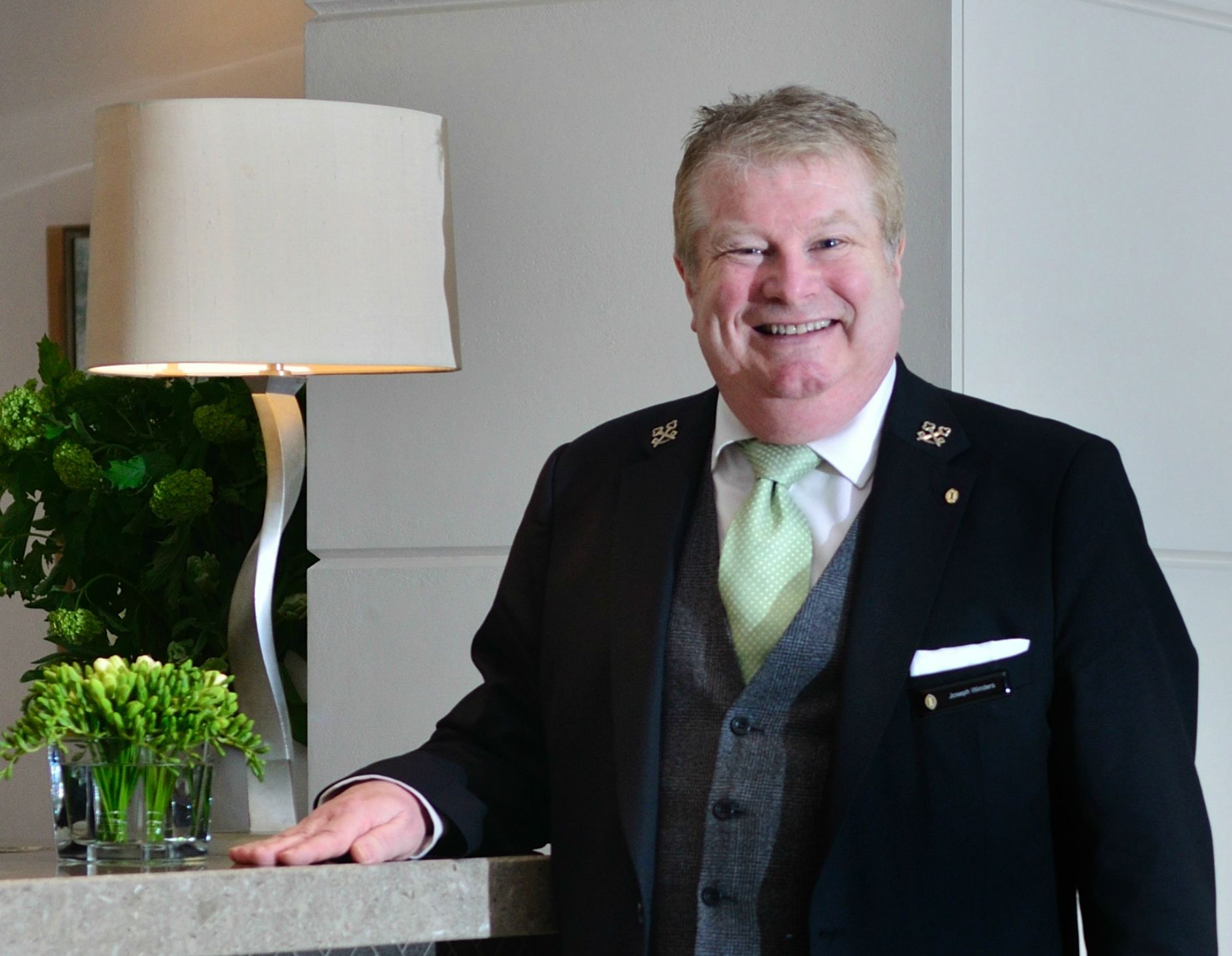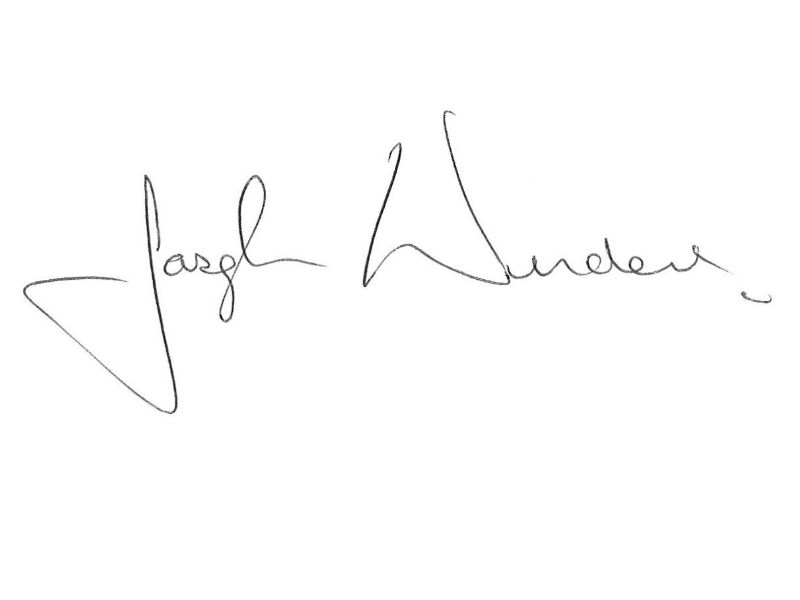 Insider Tips
LOCAL CULTURE
COSMOPOLITAN
London has always attracted all nationalities due to the richness of its culture, the diversity of its society and its vibrant economy. The tolerance of the people living here has helped the city become a melting pot of ethnic groups: currently over 300 different languages are spoken in London. Be aware of the cultures around you and respect their ways.
LONDON HOTEL ON HISTORIC PARK LANE
Steeped in history, this London hotel was once the site of a royal residence. Now the epitome of contemporary elegance, the hotel is located just steps from Hyde Park and in view of Buckingham Palace. Enjoy people watching in our chic lounge or escape to our full-service spa. Savour the menu at Theo Randall's, voted the 'finest Italian in London' or try Cookbook Café offering a fresh, seasonal menu. Bike the Serpentine or stroll the South Bank, from County Hall to Borough Market.
HOTEL HIGHLIGHTS
Restaurant & Lounges

Dining at InterContinental London Park Lane is a real highlight of any stay. From the award-winning Italian cuisine offered up by Theo Randall at h...

Amenities & Services

Spa InterContinental, located on the 1st floor, features state-of-the-art facilities and an expert team of therapists, the luxurious spa offers inn...

SPECIAL PACKAGES

There's always something special happening at an InterContinental hotel. Whether you are looking for a fun-filled getaway or a place to host your n...
London Park Lane
One Hamilton Place

London

,

W1J 7QY

United Kingdom

Front Desk

+44-207-4093131
Languages spoken by staff
Arabic, Czech, German, Greek, English, Spanish, French, Italian, Japanese, Dutch , Polish, Portuguese, Romanian, Russian, Turkish, Chinese
Pet Policy
Assistance dogs welcome.
CHECK-IN

3:00 PM

CHECK-OUT

12:00 PM

Late Check out Available
Accessibility
Service animals allowed
8 Room(s) with Accessibility Standards
Parking
Guest Reviews
Rated

4.4

out of

5

 by

405

reviewers.
Rated

3.0

out of

5.0
 by
Janandcharl
Good service
The hotel and food were very good, we enjoyed sitting outside for a meal and the waiter was great. However the walk to the room was very long especially as I am waiting for a hip replacement ! Pity there was not a car available to take us to your other hotel at canary wharf because the taxi cost £55.
July 29, 2013
Rated

4.0

out of

5.0
 by
cruisebaby27
July Precruise Stay
We stayed two nights before our cruise. We booked a double bed, but were surprised to be upgraded to a king size room for no additional cost. We prepaid for the breakfast which was good and very convienent. Our only complaint was the shower. It had so little water pressure that you had to stand next to the wall and have it lightly fall on top of your head. The bathtub had great water pressure so not sure what was up with the shower. We had friends in another room and they had the same problem. Bathroom is very modern but stepping out of a raised bathtub to the floor is rather dangerous especially next to the partial glass shower door. Otherwise the room was excellent. There are a number of resturants close by to chose from. We ate at two and the food was very good. Hotel is close to Buckingham Palace and Westminster Abbey. Would stay here again. Front desk staff/doormen were very friendly.
July 28, 2013
Rated

5.0

out of

5.0
 by
Turquoise
Vacation in London
I stayed four nights at the Crowne Plaza St James London with my husband and daughter. We were delighted with our room which was new, immaculate, and extremely comfortable. The entire staff of the hotel could not have been more accommodating. We thoroughly enjoyed our stay, and would not hesitate to recommend your hotel.
July 28, 2013
Rated

4.0

out of

5.0
 by
Merryl
Nice staff and central location
This is the second time I have stayed at Crowne Plaza - St James, and I really like the hotel. The staff were helpful, the rooms were clean and comfortable. The hotel itself is central. I really liked the lovely touch of sleeping assist sprays, which we used. The only negative is that I was travelling with a friend and we wanted separate beds, which we got, but singles and very close. Also not enough room to set up 2 suitcases. But we managed. When I am next in London, I plan on staying here again.
July 27, 2013
Rated

5.0

out of

5.0
 by
Freddy88
Great service, great hotel
Excellent hotel in the best location for site seeing. Excellent service from all the staff. The hotel's Bistro 51 was great for dinner and the complimentary breakfast was superb in quality. I would like to thank the manager for meeting our needs and exceeding our expectations by upgrading us to a even better room. I give you guys a five star rating.
July 26, 2013
Rated

5.0

out of

5.0
 by
MJAbath
A great Central London hotel
I have stayed at this hotel on two occasions over the past week and I would recommend it highly. The stand out features are the excellent level of personal service and the fantastic terrace, which in the hot summer was very much appreciated. At this hotel you feel that you are being treated as a valued guest, from the general manager to the waiting staff. The property itself is very charming and the location is both quiet and central. I am looking forward to staying again.
July 25, 2013
Rated

5.0

out of

5.0
 by
Joanne1961
Very Good Experience
We had a wonderful stay at the hotel, the room was large and comfortable. The rooms was cleaned with detail every day. the restaurant and bar staff were very accommodating. The concierge was very helpful. The only less that excellent service was during breakfast where the staff were not well organised and cooked eggs did not arrive until the breakfast had been nearly eaten. I look forward to our next stay which hopefully will be very soon.
July 21, 2013
Rated

5.0

out of

5.0
 by
TinaMac57
Great Hotel near Buckingham Palace and in a good location to walk to sights
Stayed at the Crowne Plaza St James for 10 days with my husband and found it to be in a fantastic location for walking to most major attractions near the Thames and Buckingham Palace. The rooms were fantastic, beds very comfortable and rooms clean and modern, all staff were impecable and very attentive. I can't wait to go back again to this Hotel as it made our holiday most enjoyable. Freinds that came with us also hold the hotel in the same esteem.
July 20, 2013
Rated

4.0

out of

5.0
 by
ANgSang9613
very comfortable beds and the housekeeping service great
I reserved the Superior Room and was a lttle taken back by the size. With that said I found the beds to be very comfortable, the room very clean and the bathroom nice. Will stay here again.
July 16, 2013
Rated

5.0

out of

5.0
 by
Summo
Top rate hotel
Outstanding hotel in a great location, within easy walk of many London attractions, retail outlets and transport. Excellent staff, courteous and obliging, and the guest room we had for our four night stay was spacious and comfortable, with a magnificent bathroom. Breakfast was superb and we also enjoyed dinner in one of the hotel's fine restaurants. Highly recommended.
July 13, 2013
Rated

5.0

out of

5.0
Very friendly and good service. Very nice welcome. Wxcellent location.
Overall it was a very pleasant stay. Although we wanted to go have a drink in the bar, did not go because in the lobby bar the piano muisc was far too loud and destroyed the atmosphere and the other bar had no atmosphere at all. Also the restaurants had not the style which we expected in a hotel around the corner of buckingham palace.
July 10, 2013
Rated

5.0

out of

5.0
 by
PhilandSweetie
Great Staff
We booked two rooms from June 28 – July 3. 2013 in order to attend Wimbledon and we were very pleased with the hotel staff, their service, and the size and quality of the rooms. All of their restaurants and bars are five star. You can't find a bad meal at their restaurants. The Concierge went above and beyond the call of duty to track down three "impossible to find theater tickets". The Entire Staff is great!! If you need anything hust let them know. I highly recommend the Crowne Plaza – St. James Room Tip: Make sure to get a recently renovated room.
July 8, 2013
Rated

4.0

out of

5.0
 by
Slenderela
Surprising
Loved the location of the hotel. Close to Buckingham Palace and easy access to the tube network. Reception staff efficient - we were able to check-in early. Surprisingly the room was a bit small as was the bed, but just the same we had a comfortable night's sleep. Our room was at the back of the hotel which overlooked a large building site. The builders noise disturbed us whilst we were trying to have a rest before dinner. Breakfast was excellent with lots of fruit, cereal and hot and cold choices. The lobby restaurant was very busy so we were taken to a room on the first floor for breakfast. The service we received there was outstanding. Happy to recommend but while building works go on ask for a room away from the noisy works next door.
July 8, 2013
Rated

4.0

out of

5.0
 by
Julia66
Lovely staff, very helpful.
Room comfortable but the staff were very friendly and helpful and made the whole stay so much more enjoyable!!
July 8, 2013
Rated

5.0

out of

5.0
 by
ro123
Best possible stay
Excellent location, with the best food and dining experience. Staff goes out of their way to make stay enjoyable.
July 7, 2013
Rated

5.0

out of

5.0
 by
HappyJack66
Convenient site
Short walk to Buck House and Westminster Abbey, changing of the guard literally over the road
July 4, 2013
Rated

5.0

out of

5.0
 by
Jcruise
Overall Hotel
The best location in London! Fit our trip plans best. Had high tea with friends and the food was great.
July 4, 2013
Rated

4.0

out of

5.0
 by
beegeesix
Great Location
This is a very nice Hotel with a very friendly staff, in a great location. Two minute walk to the Tube, 5 minutes to the palace and 5 minutes from Big Ben. The room was very nice and large. Our room faced the inner courtyard and was very quiet. Bed was comfortable. The restaurant was good albeit a bit expensive. Great breakfasts to the left of the entance across the street in a little cafe. I would recommend this hotel. The only con I could mention was that being a Platinum member didn't seem to matter much to them, no upgrade or special amenities.
June 25, 2013
Rated

4.0

out of

5.0
 by
Ravi
Comfortable Bed
Excellent location & service. All Hotels give free wifi,why wifi is charged in todays day & age is difficult to understand!
June 25, 2013
Rated

5.0

out of

5.0
 by
bino
Relaxing
Can not say enough about the bed. If there is a cloud nine this has got to be it. Most relaxing atmosphere ever experienced on our vacation. Thank you so much for an enjoyable time.
June 24, 2013
Rated

4.0

out of

5.0
 by
Santi1966
A very good hotel in Westminster
I am a regular client at this hotel. I like the location, rooms, atmosphere and Staff and service. I strongly recommend it.
June 22, 2013
Rated

5.0

out of

5.0
 by
Pibo01
All 4 "C's"
Met my 4 "C's"...Clean, Comfortable, Courteous, Convenient location.
June 22, 2013
Rated

2.0

out of

5.0
 by
Claudice40
Fell way short of my expectations
Stayed here for four nights. Read other reviews regarding recognition for Priority Club Members but was hopeful that as a Platinum Elite, Ambassador I would get some recognition and or would receive excellent service . I was told I received a room upgrade to Superior Room but room was really small. (I hate to think about what size my room was before the upgrade) Breakfast in the Bistro 51 was way overpriced and poor quality. I agree with other reviewers that there are less expensive better options in the neighborhood. However, that requires leaving the hotel every morning to eat something reasonably priced and good. Concierge was snobby and I felt like I had to waive a 5 pound note in front of him just to get an answer to the most basic question. This hotel is not inexpensive and I would expect some luxury and attention for a hotel that cost as much as this one does but not here. Very basic service and amenities offered.
June 21, 2013
Rated

5.0

out of

5.0
 by
Walker123
Great guest service
Excellent hotel and fantastic staff. They have a couple of good restaurants that I ate in. The food too was excellent. You can tell when a hotel is well managed.
June 20, 2013
Rated

5.0

out of

5.0
 by
Lenny26
Fantastic all round hotel and service
Myself and my wife recently stayed at this hotel for her 30th birthday and would have no hesitation in staying here again. The service was excellent from the moment we arrived until the moment we left. The staff were polite and helpful and nothing was too much of a problem. The hotel was located in a great position, close to the tube station, but also close enough to walk to most attractions. In all the whole experience was superb, we will be going back.
June 19, 2013
Rated

4.0

out of

5.0
 by
Egoli1
great location and posh hotel
the location is excellent as you can walk to many favourite sites. (or take the Tube from St. James - 5 mins walk). wonderful english style upmarket hozel. The room was good, but relatively small (typical British) - bed comfortable - shower/bath looked a little used (old), but was still ok. We had no breakfast so cannot comment on the food etc., but staff was very helpful and friendly.
June 16, 2013
Rated

5.0

out of

5.0
 by
Sandy1812
Fabulous Hotel
Chose this hotel as we were invited to the Queens Garden Party and this is so close to Buckingham Palace that we could walk there. The hotel was great, staff first class and attentive to everyone. The courtyard is the place to go for pre dinner drinks and the food was good. Easy walk to Westminster Abbey and the sites - great visit.
June 16, 2013
Rated

4.0

out of

5.0
 by
KM59
Great location and excellent service
This hotel has one of the best locations and quality of customer service we have ever stayed at in London. The variety and quality of food served at breakfast was of a very high standard as was the service.
June 16, 2013
Rated

2.0

out of

5.0
 by
mcwheat
this is an upgrade?
upgraded as platinum member to room that overlooked parking lot that seemed smaller than standard room...at end of long corridor with AC unit, heating unit that sounded like a babbling brook....too much noise to sleep. felt like I was in a 100 year old room in some small little town....minibar looked like it was from 1950s...not what I expected from this property where have stayed before in much nicer room.
June 15, 2013
Rated

4.0

out of

5.0
 by
Visit43
Great Location
As tourists, we couldn't have chosen a better location. But what really stood out was the staff. I had lost the rubber tip to my cane. I really don't know all that Levi did to find me a replacement but there was one waiting in my room for me at the end of our first day. As well, the staff at breakfast was particularly attentive. The biggest problem wasn't the fault of the staff. IHG made a ridiculous mistake of announcing free wifi starting July 1st. It would have been so much easier on the staff if they had waited until it was in effect. As well, housekeeping was a bit lax.
June 14, 2013