Skip Navigation
English
|
|
|
|

Sign In

Book online or call: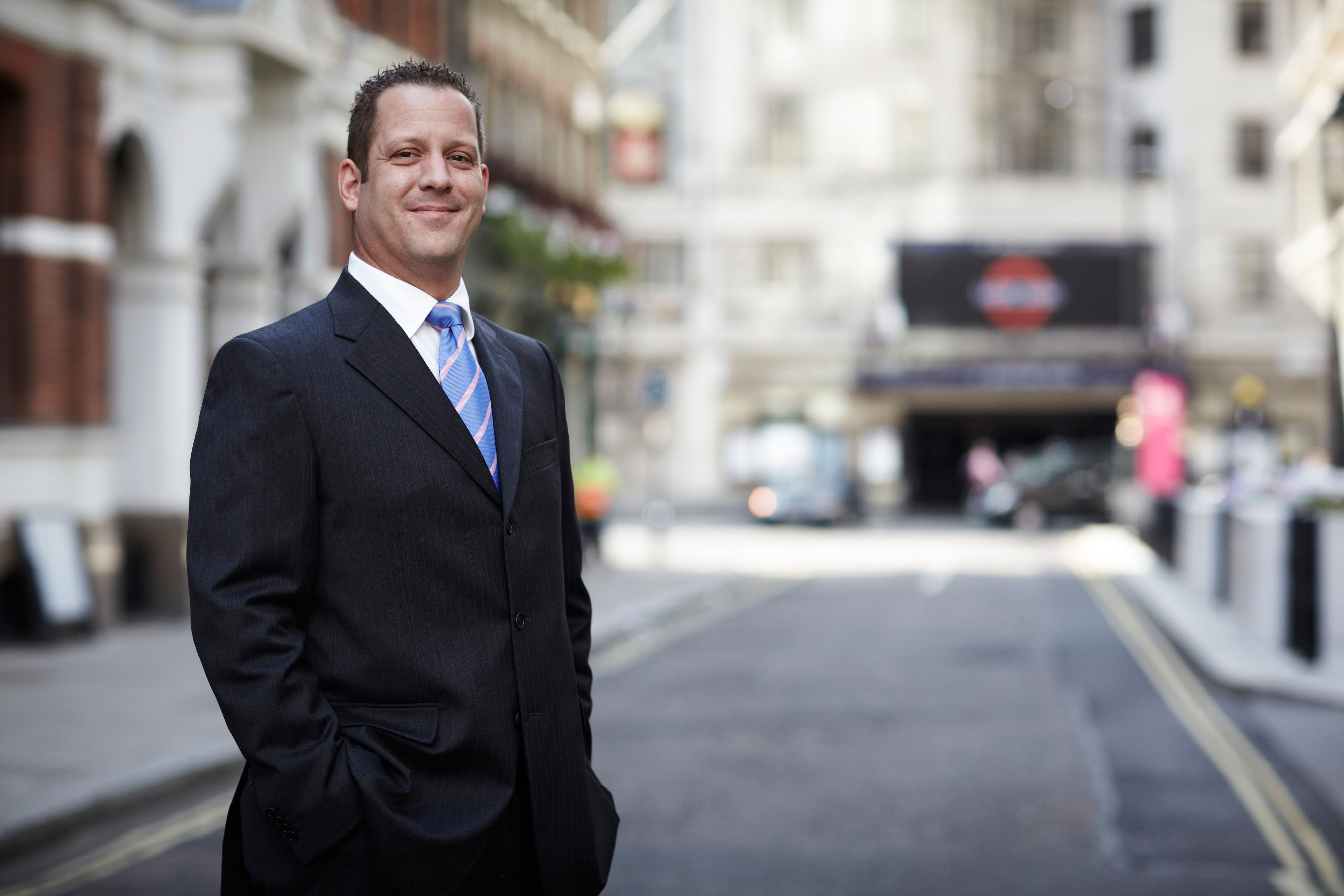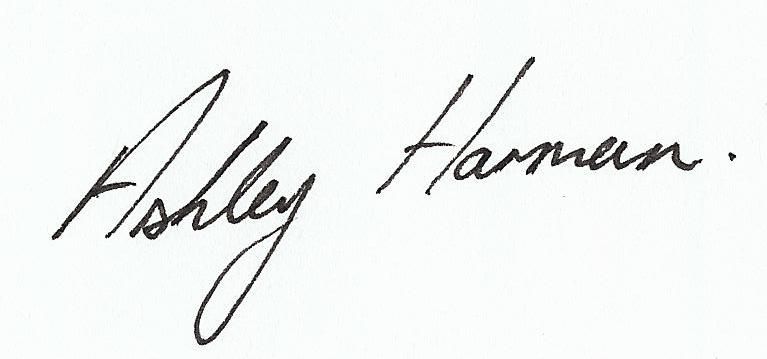 Insider Tips
LOCAL CULTURE
Boris Bikes
Make the most of London's bicycle hire scheme, endorsed by the Mayor of London himself. It is simple to use and often quicker to get around Westminster Village on one. The nearest docking station is located just steps from the hotel.
AN EPIC LOCATION FOR ICONIC LONDON, WESTMINSTER IS THE HEART OF THE CITY
Voted as Best New Business Hotel in the World at the Business Traveller Awards 2013, this luxury London hotel is located in the heart of Westminster. Its prestigious façade compliments a beautifully renovated interior within a historic building, Queen Anne's Chambers, to create superb and spacious accommodation and the sophisticated Blue Boar Smokehouse and Bar. If exploring London is your aim, this hotel is within minutes of Westminster Abbey, Big Ben, and the Houses of Parliament.
HOTEL HIGHLIGHTS
Restaurant & Lounges

Blue Boar celebrates a passion for provenance and impeccably sourced ingredients to deliver a combination of mouth-watering classic British dishes....

Amenities & Services

We offer guests exclusive use of our gym, which includes running machines and free weights. The hotel also provides business services through its B...

SPECIAL PACKAGES

There's always something special happening at an InterContinental hotel. Whether you are looking for a fun-filled getaway or a place to host your n...
London - Westminster
22-28 Broadway
London , SW1H 0BH
United Kingdom
Front Desk +44-203-3018080
Languages spoken by staff
Arabic, Czech, German, English, Spanish, French, Hindi, Hungarian, Italian, Polish, Portuguese, Romanian, Russian, Chinese
Pet Policy
No pets allowed except guide dogs.
CHECK-IN

3:00 PM

CHECK-OUT

12:00 PM

Late Check out Available
Accessibility
Service animals allowed
13 Room(s) with Accessibility Standards
Guest Reviews
Rated

4.2

out of

5

 by

462

reviewers.
Rated

5.0

out of

5.0
 by
Husky322
Even Better
As a regular guest at this hotel I was aware of its perfect location and the friendly and efficent staff. I was plesantly surprised however to be assigned a newly redecorated room. The improved room made a great hotel even better. I will continue to use the Mayfair Holiday Inn as my London home.
26 April 2013
Rated

5.0

out of

5.0
 by
meggs1104
EXCELLENT CUSTOMER SERVICE
We stayed at this Hotel for my Husband's 50th Birthday treat and we took our two teenager children and stayed one night. The hotel is very central and easy to reach any places of interest easily. The hotel adjacent to The Ritz at the bottom of the road, a lovely quiet area. The customer service we received was outstanding. Nothing was too much trouble for the staff and all the family enjoyed our stay here. They made you feel welcome and special. A very nice treat! The room was lovely and clean and the beds were very comfortable. The bathroom was clean and ok but not a wow factor. The breakfast was very good with plenty of choice and an abundance of food with every need catered for. Above all the hotel staff and services was outstanding. Also, a birthday card, a bottle of wine and a bowl of fruit was sent up by the Duty Manager which was a lovely touch and made my husband smile. Thank you for a lovely stay, we shall be back
26 April 2013
Rated

5.0

out of

5.0
 by
Ritchie59
Another relaxing break in the busy capital
We've stayed here several times before,and always enjoy this 4 star hotel with it's excellent staff and location.Another visit is a certainty.
25 April 2013
Rated

5.0

out of

5.0
 by
FridaysChild
Fantastic staff and a great location
As well as the best location for London visits, the staff at this hotel bring the Holiday Inn brand to a new level, making sure they welcome guests as if they were old friends. The bar and restaurant serves high-quality food and beverage, and the rooms are comfortable and well-equipped. The staff really make all the different to a hotel stay, and Holiday Inn should be proud of this property.
23 April 2013
Rated

3.0

out of

5.0
 by
jules90604
Great Location and Staff but Shabby Room
The site we booked through says this is a 4-star hotel. The location and staff are definitely 4-star. It's conveniently located next to the Green Park station and great nearby sights. The staff was very friendly and eager to help. But that's where the rating stars end. The room we stayed in was shabby, bathroom is in desperate need of a remodel, and forget about free WIFI in the hotel lobby or public areas. The bathroom fixtures have tabs stating "Grovesvenor 1924" as if to be charming or antique. Perhaps the fixtures truly are from 1924 because the knobs and water flow were not modern... The shower was okay but to take a bath, the cold water flow was a mere trickle which took forever to fill. The ceiling had a slow water drip coming from somewhere (likely a water leak coming from the room above us). I didn't complain because we arrived late in the day, had unpacked and didn't want the four of us to uproot. Overall, the stay was fine but this IS NOT a 4-star hotel. If you view it as a clean place to sleep in a good location with friendly hotel employees then you'll be fine.
22 April 2013
Rated

4.0

out of

5.0
 by
Oldbutyoung
Convenient central situation
Have stayed here a few times as the hotel's position cannot be beaten. Central for buses and the underground. Helpful staff. Comfortable, clean room, if a little tired. It would benefit from some refurbishment. The breakfast is very good and the one dinner we ate in the restaurant was also a good meal. Will stay again.
19 April 2013
Rated

4.0

out of

5.0
Citytrip London 05/04/2013
Best location in London, with Green Park tube station just around the corner, which makes London reacheable within a few minutes. The rooms are rather old and need to be 'freshed up', but overall nice and clean. After all, a very relaxing stay... Staff is very friendly and helpfull : One of our 6 rooms we stayed in wasn't ready at check-in time, so they upgraded to an executive room (with plenty of space). We only had a reservation with breakfast, which was simple, but very nice...
17 April 2013
Rated

5.0

out of

5.0
 by
redrach
Anothe enjoyable stay
This was our third time in this hotel and I never tire of going Room comfortable and cleaned every day, lovley fluffy towels, a nice clean smell on the corridors, requested were met for extra towels Good breakfast where you can eat as much as you want, staff very attentive Location is brilliant, a few steps away from Green Park tube station, a nice walk through Green Park brings you to Buckingham Palace The bar is London prices, but very comfortable at night with bar snacks available
16 April 2013
Rated

4.0

out of

5.0
 by
MPM59
Romantic Getaway
Being on a romantic getaway it is unfortunate that the staff can not read the quantity of guests that will be in the room. By which I mean when two people check into a room why is only one bath robe provided? If there are two guests there should be two robes and slippers provided. You should not have to phone for housekeeping!! Hoovers and housekeeping trollies were left in the halls all night. These could have been put away. On the plus side there is a safe provided in the room.
12 April 2013
Rated

3.0

out of

5.0
 by
Tony545
Average
We was greeted by a very helpful concierge who helped us with parking and luggage. He also gave us a map of the area which was gratefully received. Bed was extremely hard and the central heating system could be heard all night even when thermostat was turned right down. This meant we didn't sleep very well at all. Was served the wrong drink from the bar in the evening and was then was expected to pay for it?!? Barman's response was did you not want it then??
11 April 2013
Rated

5.0

out of

5.0
 by
RigaM
Very good experience
We spent 2 nights in a family room (2 queen beds). The hotel is perfectly situated to visit London. The Room was confortable and very clean. Really excellent. The personnel was friendly and willing to help and very good common facilities. Also breakfast was at a reduced price! We will surely go back! Only a piece of advise to the management: the bathroom was clean and working, but a little out of date: separate taps should be replaced by mixers some day... anyway, thank you for making our stay in London nicer and for your kind help!!!
11 April 2013
Rated

4.0

out of

5.0
 by
Mich11
Clean and comfortable bed
Ideal treat, dinner at Claridges, Jersey Boys Show, then off to The Ivy for supper, to return around 1am. To be awoken by the fire alarm and had to evacuate the room at 4am. Only thing I have ms, dropped foot climbed down 7 floors by fire stairs with which the rail was filthy. Entered the foyer to staff saying nothing. All guests squashed in foyer. I walked into the breakfast room to put my splint on. Everyone followed to sit down. The situation, whilst not the fault of the hotel, could have been eased with forthcoming information from the staff, even on the room floors would have been helpful. Feel your staff need more fire training, not just a waistcoat.
08 April 2013
Rated

5.0

out of

5.0
 by
MelanieB
Lovely stay
We stayed for one night to celebrate my daughters 21st birthday. On arrival to departure we felt very valued as guests. All the staff were helpful and friendly. We were given a lovely room and gift which my daughter loved and made our stay extra special. Location is perfect for getting around central London. We did not eat at the hotel so cannot comment. We had a lovely stay thanks again to all the staff.
07 April 2013
Rated

4.0

out of

5.0
 by
Rudetraveller
Greatest location in London
This hotel has the bet location inLondon. Nothing more to be said about this. Staff is fantastic, great service with a smile. Pity they charge for wifi when Holiday Inn Express hotels give it for free. Also charge to retain bags after check out. Small gripes but free wifi would make this a 5 star hotel.
06 April 2013
Rated

4.0

out of

5.0
 by
Casablancan
This excellent hotel deserves a better bar
The hotel location is wonderful the staff always helpful and friendly but the bar area is so dull that we feel obliged to go and have a drink outside. Divide the bar off from the restaurant with a curtain or trellis, improve the seating and the lighting and I am sure that you would quickly cover your costs through higher bar traffic.
05 April 2013
Rated

5.0

out of

5.0
 by
Shah111
Strategically located with superb servive
The receptionist greeted me well and immediately offered late check in service as an IHG Club member. This was my first experience, Rooms were comfortable and showers were good.Breakfast was very nice too, liked the crispy soft croissant. Would come back here again if in London especially if the price is right.
03 April 2013
Rated

5.0

out of

5.0
 by
QSentry
Great Location!
We had a very nice stay at the Holiday Inn London-Mayfair. You clearly cannot beat the location in central London and the value paid. There is so much to do near the property - and very close to the tube station. The staff was extremely friendly and very helpful with ideas and recommendations. Highly recommend this hotel!
02 April 2013
Rated

3.0

out of

5.0
 by
Yosoynash
The welcome at the hotel was not the best
when I got to the hotel at 11 pm on March 26 with my confirmed reservation for the Holiday Inn staff thought it would be nice to come and rest after being my fifth city in Europe. However, the hotel manager, a tall, dark, told me that my reservation was canceled because my card had been rejected. I told him I had a reservation number and a mail confimado where only a week ago I asked if everything was OK with my book and that people of Holiday Inn had replied that it was. The reservation is canceled dijoy I have no more rooms ... after discussing without receiving any answer from the manager of the hotel, we were approached by a person who kindly tried to speak Spanish and convinced the manager to give us a room with a cash deposit. So I asked how much was the deposit and the manager asked me 300 pounds more than what the room cost, what the concierge helped us negotiate with the man at the desk asked me only 100 pounds and he understood that deposit requested was excessive. After half an hour we could have a room and rest ... after that the other staff was friendly and efficient, but the hotel manager made me feel very discriminated against. It is a shame because the other staff does do a great job. The hotel is a bit old and could improve the facilities for the 4 stars not solid leads in Mexico would be a maximum 3-star hotel. I expect an email with the answer to my complaint. Thank you.
02 April 2013
Rated

2.0

out of

5.0
 by
AH13
Poor staff service!
The service at breakfast was poor due low levels of staff that were clearly not trained. I also ordered a taxi for 06.30 in order to be at the train station for 07.15. Even though I checked this on 3 separate occasions, they still failed to ensure a taxi was there meaning I missed my train!
31 March 2013
Rated

5.0

out of

5.0
 by
Loolop
Lovely Staff
I have stayed here three times in the last two weeks and due again end of April. The staff are delightful and helpful and the rooms I stayed in were all really nice and comfortable. Being a woman on their own in London it is so good to stay somewhere where you feel at home.
29 March 2013
Rated

4.0

out of

5.0
 by
Cunningham
The staff make the difference
Another really good visit (business/pleasure). Staff at reception as helpful as ever and bar team also ready to engage with guests. Good working environment in room as well with good Internet access. Thanks.
29 March 2013
Rated

4.0

out of

5.0
 by
Hwaca
Great Concierge Service & Quite Room
Your Concierges are exceptions. They answered all my questions & needs. Your concierge, Justin, gave outstanding service is unforgettable.
27 March 2013
Rated

3.0

out of

5.0
 by
JustaDad
Holiday inn Mayfair
We stayed 3 days. Great Location. train is steps away from Hotel. Staff is exceptional. Breakfast was great. Very fair price. The customer service is terrific. The team works well together. No wifi unless you pay for it. This stinks. Kids hated it, PArents hated it. Granted its a few dollars per day...for 2 devices only, but it should be complimentary or at least free for holiday inn rewards members. But it make the hotel look cheap. The only really bad thing is the rooms and bathrooms. They need updating badly. The carpets in the rooms need a facelift. They are old and dirty..wear shoes or slippers in the rooms. Get a carpet cleaner is there atleast. The bathrooms are a bit dirty. Not horrible, but the tile and wood around the tubs are in need of an upgrade. The are chipped, painted over (not very good mind you). It just wasnt what i expected from a holiday inn. The toilet was a little tempermental too. The flush was a bit weak to say the least. But again, great location, great staff,. If they put a little bit of work into their bathrooms and bedrooms plus do something about the WIFI, This hotel would get 5 stars.
27 March 2013
Rated

5.0

out of

5.0
 by
Grandi
Best Hotel in London
Great hotel, with wonderful staff, good food and very very comfortable beds, great value for money. We visit London several times a year and would not stay anywhere else. Thanks to all the staff for making us feel so much at home.
25 March 2013
Rated

3.0

out of

5.0
 by
Derek10
Staff
When checking in the manager assured me breakfast was included (I did not think so). Then upon checking out I got charged £67 for breakfast 2 days one of which was only cereal!! Not impressed. Have stayed in Holiday Inns all over the world, never had an issue like this before. When I challenged the manager I found him aggressive and dismissive saying I heard wrong about the breakfast being included. But the people with me heard it also.
25 March 2013
Rated

4.0

out of

5.0
 by
1sunshine
Highly recommend, would stay again
Property was a very quick walk from the Underground (Green Park stop). As a PCR Platinum, I was upgraded to a beautiful corner room with a welcome gift. My reservation included free wi-fi, which I had to inquire about to receive the voucher. Unfortunately I couldn't stay for the free continental breakfast also included in my booking, so unsure of food/beverage. Overall, the hotel was in a great location, very clean and comfortable. The staff was extremely friendly and helpful. Would definitely recommend and stay again!
24 March 2013
Rated

5.0

out of

5.0
 by
FHerrera
Excellent location
I believe it would be extremely hard to find a hotel in town with better location than this property. It is just a few steps away from a major subway station that connect to 3 lines, including the subway line that travels from Heathrow airport. Breakfast was way better than expected, with good variety and plenty of food to choose from. Rooms are large and beds are quite comfortable.
23 March 2013
Rated

5.0

out of

5.0
 by
FrequentFlier
Tremendous value
I recently stayed at the Holiday Inn Mayfair. The hotel enjoys an excellent location, right at the Green Park Tube Station and easy walking distance to Picadilly Circus or Leiscter Square. The rooms are most comfortable and the concierge service excellent. A fabulous value.
22 March 2013
Rated

4.0

out of

5.0
 by
edith8172
Good location and helpful staff
Our stay at the Mayfair Holiday Inn was just fine. I did not think it was great, but we did not have any real problems either. By great, I mean, for the advertised price, I would have expected a couple more bells and whistles. It was clean, the staff was super nice, and the location was great. However, as mentioned, I was expecting something a bit special and did not see it. The noise level was a bit high. It didn't seem to be high enough of a noise level that we could not sleep though (and I had two tween kiddos with me). The one issue we did have was that the room service closed down all hot foods by 11pm. Since we were on a different time schedule, my kids were hungry late and it was a bit of a bummer that they could not order anything other than a turkey sandwich. Other than that, we would stay there again, because I personally rank a good front desk staff as very important. So, between the nice front staff, clean rooms, and location, the hotel is overall a winner. Note to the hotel management... it may be hard to fix the room noise levels and room service foods available after hours, however it would be certainly nice if hair conditioner was available for customers. Even if by request, it would be better to have conditioner available than be required to travel with my own in my luggage.
22 March 2013
Rated

4.0

out of

5.0
 by
Pbutchers
review
Overall a good experience. Used for Business, nice location , easy tube access and access to the the park.
21 March 2013