Skip Navigation
English
|
|
|
|

Sign In

Book online or call: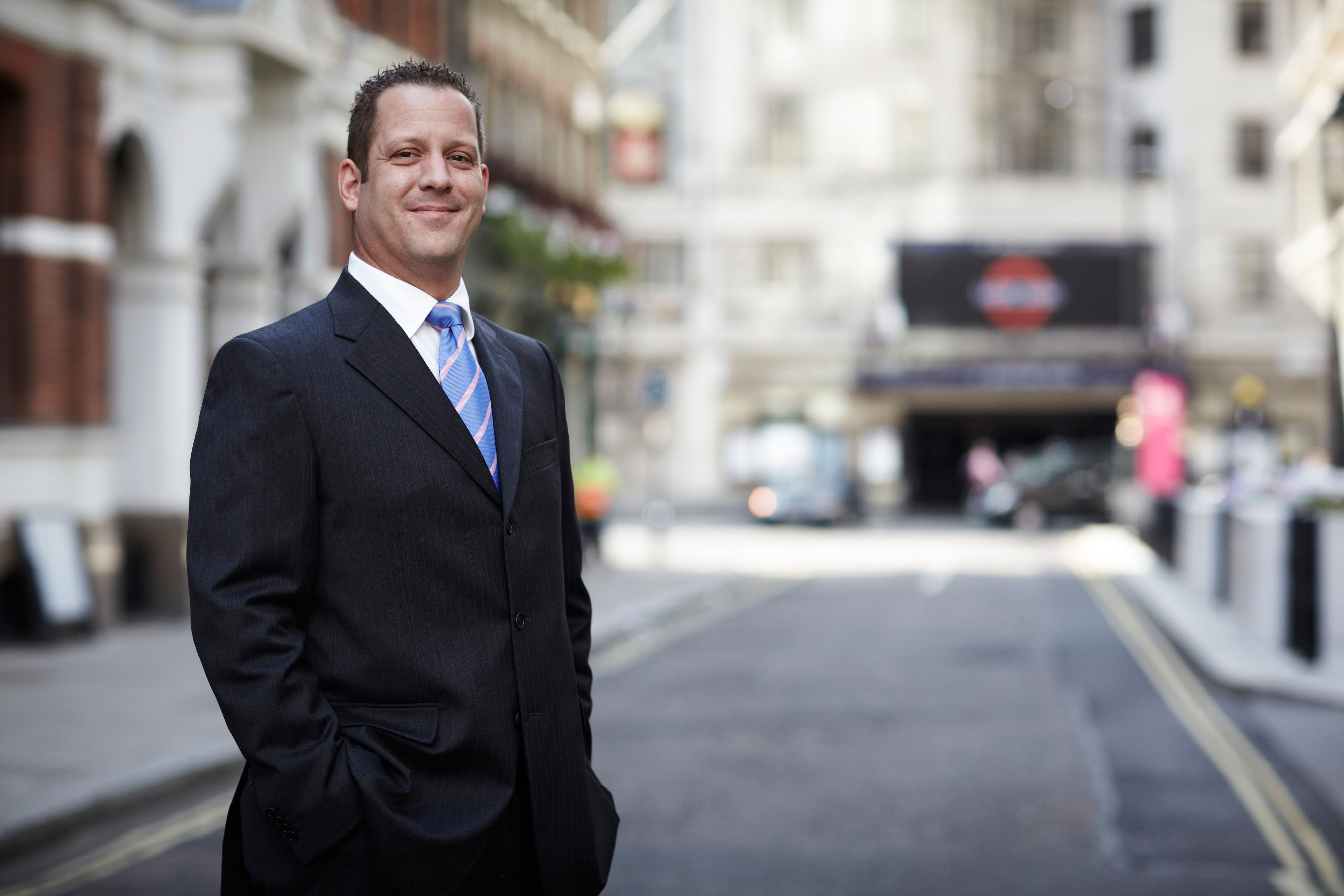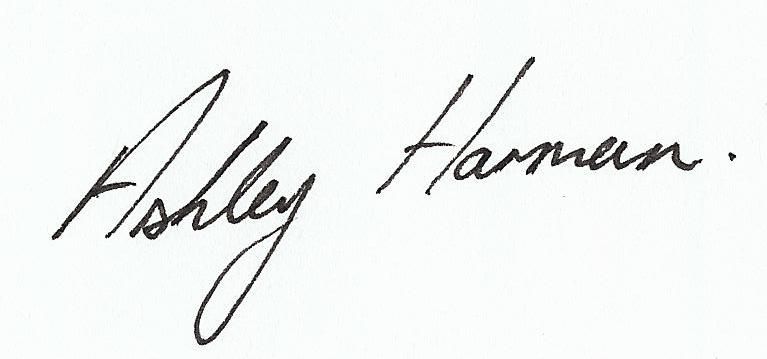 Insider Tips
LOCAL CULTURE
Boris Bikes
Make the most of London's bicycle hire scheme, endorsed by the Mayor of London himself. It is simple to use and often quicker to get around Westminster Village on one. The nearest docking station is located just steps from the hotel.
AN EPIC LOCATION FOR ICONIC LONDON, WESTMINSTER IS THE HEART OF THE CITY
Voted as Best New Business Hotel in the World at the Business Traveller Awards 2013, this luxury London hotel is located in the heart of Westminster. Its prestigious façade compliments a beautifully renovated interior within a historic building, Queen Anne's Chambers, to create superb and spacious accommodation and the sophisticated Blue Boar Smokehouse and Bar. If exploring London is your aim, this hotel is within minutes of Westminster Abbey, Big Ben, and the Houses of Parliament.
HOTEL HIGHLIGHTS
Restaurant & Lounges

Blue Boar celebrates a passion for provenance and impeccably sourced ingredients to deliver a combination of mouth-watering classic British dishes....

Amenities & Services

We offer guests exclusive use of our gym, which includes running machines and free weights. The hotel also provides business services through its B...

SPECIAL PACKAGES

There's always something special happening at an InterContinental hotel. Whether you are looking for a fun-filled getaway or a place to host your n...
London - Westminster
22-28 Broadway
London , SW1H 0BH
United Kingdom
Front Desk +44-203-3018080
Languages spoken by staff
Arabic, Czech, German, English, Spanish, French, Hindi, Hungarian, Italian, Polish, Portuguese, Romanian, Russian, Chinese
Pet Policy
No pets allowed except guide dogs.
CHECK-IN

3:00 PM

CHECK-OUT

12:00 PM

Late Check out Available
Accessibility
Service animals allowed
13 Room(s) with Accessibility Standards
Guest Reviews
Rated

4.3

out of

5

 by

241

reviewers.
Rated

4.0

out of

5.0
 by
WelshWizard
Excellent Staff
Service excellent, Staff were very keen to ensure we had a good stay. They catered for a gluten free breakfast. They were extremely pleasant and very friendly. We had booked four rooms and they ensured they were on the same floor.
17 November 2013
Rated

5.0

out of

5.0
 by
PollyP
Remembrance Day and Lord Mayors show
We stayed for two nights at the holiday inn express in Southwark, we found the staff very welcoming friendly and helpful. It was easy getting around London as we were very near to at least two tube stations. I would have no hesitation in recommending this hotel to others and would certainly stay here again.
14 November 2013
Rated

5.0

out of

5.0
 by
Karajr3205
Excellent location and service
I stayed here with my 2 sons. One of whom has autism. We were made to feel extremely welcome from the minute we arrived. Staff are very friendly and keen to help with my questions about onward travel. Our room was very comfortable, with everything we needed. The shower was really good and spacious. Luggage room available, which I didn't need on this occasion, but would definitely be useful on future stays. Would definitely stay again and recommend to others
13 November 2013
Rated

4.0

out of

5.0
 by
lamery
very good location and service
not only close to the underground, you can even walk to the main amenities in London. staff nice & helpful
09 November 2013
Rated

5.0

out of

5.0
 by
Partist
First rate customer service
We wanted a central London hotel, close to transport links, and with a car park. This hotel fulfilled all of those needs admirably, and surpassed our expectations in terms of the stay. We arrived around midday, and headed to reception to check whether we could park our car, even though we couldn't check in. Reception staff were incredibly helpful, and even tried to contact housekeeping to see whether our room was ready yet, albeit to no avail. It wasn't, but we completed the check-in process, short of checking in, then! The car park is bijou, but there were plenty of spaces whenever we went to it, during the course of the weekend. At a cost of £22 per day, it wasn't cheap, but it was secure. Taking into account the cost of driving three of us + parking against train fares for the three of us, it still worked out as a saving. Word of warning: the lift is very slow, and it arrived in the car park in the basement three times in succession full of guests, meaning that we waited about 15 minutes for the lift! There is no other pedestrian exit from the car park, and no stairs accessible from there. Our room was a good size family room, with two doubles, the second being a comfortable sofa-bed. It was quiet, in spite of over-looking the street, and provided a glimpse of St Paul's Cathedral, if you knew where to look! The room was clean, and the beds comfortable, affording a good night's sleep for all. Breakfast was the usual Holiday inn Express fare, and was much enjoyed. The hotel was ideally situated for our purposes, being a ten minute walk away from Waterloo Station, London Bridge Underground, and Blackfriars (even closer to Blackfriars Overground). We also walked to St Paul's Cathedral in about twenty minutes, and could see the London Eye from Blackfriars Bridge. Although we didn't use, the road outside the hotel is a bus route, including a direct bus to the West End. I would have no hesitation in staying here, either for business or, as in this instance, for leisure with family.
05 November 2013
Rated

5.0

out of

5.0
 by
Luisma52
Excelent experience
I have siente a very good time at Southwark. The staff...THE BEST
23 October 2013
Rated

5.0

out of

5.0
 by
Stuart62
Stuart and Carol.Markfield.Leicestershire
The main purpose of our visit to London was to see a play at the globe theatre.Our stay at the hotel made this a perfect weekend.Only a few minutes walk away.Hotel clean and comfortable.Staff very friendly and helpful.The rest of London of course is also within very easy reach.Would recommend.
16 October 2013
Rated

5.0

out of

5.0
 by
JennyJ
Comfortable Beds but small room
My daughter and I enjoyed our week in London. We always stay at Holiday Inn Express whenever we travel. This was our first time to stay at one outside the U.S. Our room was clean but very small. We thought we would get queen size beds but we got twin beds. The beds were comfortable but small. Also there was no microwave or refrigerator or clock in the room. We appreciate the good breakfast each morning and were glad to have some choices that were gluten free like eggs, fruit and yogurt. The staff was always friendly and helpful. We were glad that the hotel was in an area that was fairly quiet at night and it was close to the tube. We enjoyed using the tube each day to take us to the places we wanted to see in London. We were glad to find out that we were just a couple blocks away from "Leon," a very good restaurant that serves healthy gluten free food. We were also close to a nice grocery store where we bought snack foods.
10 October 2013
Rated

5.0

out of

5.0
 by
Keny1946
Great Staff
My first time in London, the staff was so helpful in my stay and also information about travel and site seeing. Thank you Charlie and staff. Ken
06 October 2013
Rated

5.0

out of

5.0
 by
curmudgeon
Really great stay
Our room was ample in space and nicely furnished. The breakfast items were plentiful and complete. The staff overall was really friendly and helpful. We would stay here again as a first choice.
04 October 2013
Rated

5.0

out of

5.0
 by
Chairless
Good beds
Expected little more cold choice for breakfast-no cold meat as in some Expresses but couldn't fault rest of hote . Why doesn't a second chair get provided in rooms,I get a bit fed up sitting on bed all the time! This is a comment for all hotels in chain, not just recent visit.n
04 October 2013
Rated

5.0

out of

5.0
 by
JenkinsFamily
What a fantastic stay
We cannot say enough about the friendliness and helpfulness of the staff. They were absolutely fantastic, and made our first stay in London far more comfortable than it would have otherwise been. Highly recommended!
02 October 2013
Rated

5.0

out of

5.0
 by
HnJB
London Tourists
If you plan to visit London, like to walk, wish to explore the lower portion of London's Square Mile, then the Holiday Inn Express makes for a great launch point. Easy access to BlackFriars bridge and the southbank Thames riverwalk allows for one to travel by foot to Borough Market/Southwark cathedral on one end of the riverwalk, and to London Eye/Westminster Bridge/Parliament in the other direction. Across the BlackFriars bridge is the Tube station to all parts of London. Across the Millenium bridge and you are at St.Pauls and up to the London Museum. The Big Bus can be caught at Westminster Bridge or at the Embankment, all easy walks from the H.I.X.Southwark. Room accommodations are comfortable, air conditioned/heated, and perfect if you plan to be out most of the day and need a place to shower and get a good night's rest. Enjoy London and the H.I.X Southwark!
01 October 2013
Rated

5.0

out of

5.0
 by
PurpleQueen1
Excellent Accomodation at extremely reasonable prices
Staff more than welcoming, very helpful, caring & had impeccable manners. Hotel extremely clean. Rooms good size. Great disabled facilities in room. Hair dryer and tea/coffee facilities in room. Lots of places to hang/store clothes. Lift was a little snug for me and my electric Powerchair. Breakfast was fabulous, excellent choice of hot, continental, cereals, fruits, plus hot & cold drinks. Computers for guests to use, free wifi in hotel. Would stay there again. Only downside is that it's not closer to Westminster area. Fantastic value for money. Me, my husband & son shared a room and the staff were kind enough to ensure the bed for my son was comfortable. Honestly can't fault the hotel. Our family were really impressed & pleasantly surprised with the style of the hotel.
25 September 2013
Rated

5.0

out of

5.0
 by
Dadstaxiservice
Wanted to stay longer
Really enjoyed our stay here! The reception staff were fantastic. Our room was a good size, very clean and quiet. Our daughter loved her sofa bed. Was able to park in the underground car park no problem (first come first served). Has space for about 8 cars or so. Extra £22 per night. Great location close to the heart of London. 5 minute walk to Tate Modern. Good chinese restaurant across the road. Breakfast good - could have been hotter though, but plenty of it and included in the room price. Hot food included scrambled egg and sausages but no bacon. 2 Mac computers in dining area for free internet access. Will definitely go back.
20 September 2013
Rated

5.0

out of

5.0
 by
Bradnamfamily
Very clean and comfortable
Room very clean, 2nd time stayed and better than remembered. Stayed in family room both times which contained double bed and pull out sofa which was fine for an overnight stay. Breakfast great with plenty of choice and could have as much as wanted. Would definitely use again if required for A London visit. Staff very friendly and helpful.
19 September 2013
Rated

5.0

out of

5.0
 by
Nachum
Quick trip to London
You know what you get and what you get is of a good reliable standard without frills - just the ticket for a single night or two. A conveniently located base for what we wanted to do and a comfortable place to stay after a day's sightseeing.
10 September 2013
Rated

5.0

out of

5.0
 by
Kipcol
Good choice
Holiday Inn Express so basic but the rooms were clean and the staff friendly. Tea and coffee in the room. Nando's restaurant short walk away, close to Southwark tube station
10 September 2013
Rated

3.0

out of

5.0
 by
DDHH
Building Work
I have stayed at the Southwark HIE numerous times and personally prefer staying at the back of the hotel but not this time; the builders at the back seem to have forgotten they don't start until eight. Off loading scaffolding at 7.30 followed by pneumatic drills at 8.00, JOY. Otherwise nothing different to report.
09 September 2013
Rated

4.0

out of

5.0
 by
Marco66
Tourist Sightseeing
We (two adults and one child) have visited London for three days. The location is very good to visit the London Eye, Big Ben and House of Parliament. Bus station and Underground were in the neighbourhood. The personal was very helpful, socket adapter could have been lent by deposit. Breakfast was fine and tasted well. The family room (room with bed and additional sofa with bed function) was clean. The only negative was the bad condition of the sofa bed.
08 September 2013
Rated

4.0

out of

5.0
 by
Anette66
Great place in London
This hotell offer good value for money and with good location near tube stations and walk over themsen. Good breakfast and comfortable rooms with good ac! Service minded staff and friendly. Good cleaning. A plus for a choice of pillows of your taste!
08 September 2013
Rated

4.0

out of

5.0
 by
Travelersms
Great service, great location
Thanks for letting us check in the morning! This gave us a great start to the day after an early flight to London. Centrally located, easy to get everywhere. Thanks!!
04 September 2013
Rated

4.0

out of

5.0
 by
Maisie1313
Good value, pleasant staff
Recommend for one night stay, not too hot, good furnishing, plenty of tea and coffee. However no bath, very noisy building site next door (though work did not start until 8.00 exactly!) Breakfast good without being special.
03 September 2013
Rated

5.0

out of

5.0
 by
AnthonyMB
Good value in a central location
Enjoyed an excellent 2 day stay in August. Hotel is very well situated for sight-seeing and close to many bus routes and underground. Rooms were good with air-conditioning. Breakfast was fine. The manager was very 'hands-on' and was high profile around the Reception area. He went out of his way to be helpful and took time to speak to his guests and offer advice.
31 August 2013
Rated

5.0

out of

5.0
 by
Emma12345
Great London Hotel
We loved everything about this hotel and it enhanced our visit to london. Great location, easy to get to, very helpful and friendly staff, lovely clean and well stocked rooms, great buffet breakfast, lovely coffee, decent price for London, walking distance to London Bridge where there is a huge choice of restaurants and coffee shops and things to see including the best views of London and the river Thames.
31 August 2013
Rated

4.0

out of

5.0
 by
Waverleyav
Quiet room to get some kip!
I was working a nightshift close to the hotel and booked a room for extended night i.e. to 19:00 for extra £50 so I could get some sleep after working all night. The hotel was brilliant. Gave me a very comfortable room at the back of the hotel where it would be quieter away form the main road during the day. They also arrange for the housekeeping staff not to hoover etc. outside my room while I slept.` Brilliant service! Thanks.
31 August 2013
Rated

4.0

out of

5.0
 by
Flaviabro
Comfortable room and great staff
Overall excellent experience. Room was slightly small for 3 adult people but overall OK. Greatest staff of all!!! My husband lost a ring in the basin and they succeed in getting it back!!! Huge breakfast, room to relax, free wi-fi. who cold ask for anything more? Thank you all, guys!
28 August 2013
Rated

4.0

out of

5.0
 by
WaldorfandStatler
Friendly staff
This is the most expensive basic Holiday Inn express I have stopped in, with a very small lift. The staff were excellent, I was working nearby and the staff was providing breakfast for me well before the official serving times and the customer care was excellent, they made the stay very enjoyable. There is a microwave and ice machine near reception. The hotel is well positioned for sightseeing of London city centre. The houses of Parliament is only 10-15 minutes walk away. Waldorfandstatler
25 August 2013
Rated

3.0

out of

5.0
 by
Jojo40
Very basic
I stayed here with my husband and daughter for 2 nights recently. The hotel is in a good location and we made use of their underground car park that was reasonably priced for London BUT you couldn't pre book it so that could have been a problem as it has approx 10 spaces. The room was modern, clean but very basic with no cupboard space. The mattress was a bit uncomfortable but that might suits others taste. The double sofa bed was marginally better. The restaurant area is small and the furniture simple and cheap looking. On both days we saw people walk away as there wasn't anywhere to sit to eat. Choice of buffet breakfast was limited and not that great. I don't think they have enough staff around to replemish stock, napkins were replaced by sheets of kitchen roll on both days. The hotel reception staff were friendly and professional but if we stay in town again we won't return here and will opt for a hotel that is a bit less basic.
22 August 2013
Rated

5.0

out of

5.0
 by
peterg123456
Great staff
I enjoyed my stay at the Southward Hiexpress. The room was the usual fayre, but what stood out was the friendlyness of the staff. Everyone was genuinely friendly and very happy to help. I left my camera in the room and one phone call later, it was located and being posted back to me. I'd like to thank the staff involved. Great service indeed.
21 August 2013