Skip Navigation
English
|
|
|
|

Sign In

Book online or call: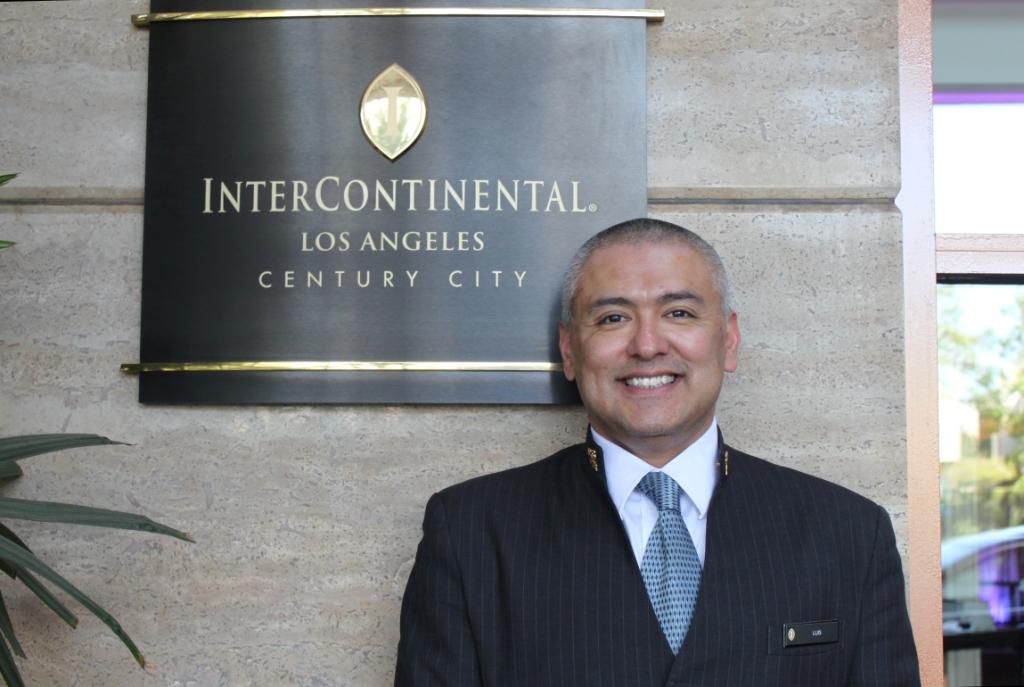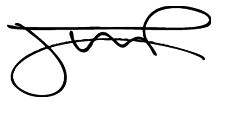 Insider Tips
LOCAL CULTURE
The 'Center' of the City
Many visitors to Los Angeles think that downtown is the 'center' of the city. As Los Angeles is made up of many different areas that grew westward toward the ocean, the center of all that's known about LA would be near the intersection of Santa Monica and La Cienega Boulevards.
AN ICONIC HIDEAWAY IN THE HEART OF LOS ANGELES
From the grand entrance to deluxe suites, stay in true Hollywood style steps from Beverly Hills. Los Angeles hotels don't come better placed on the glamorous Westside, within walking distance of 20th Century Fox Studios and upscale shopping at Westfield Century City. Discover an L.A. city sanctuary at Park Grill, or relax and revive with three Zen-inspired spa villas. A short drive will take you to the heart of the city centre, UCLA, Getty Center, Rodeo Drive or the beach.
HOTEL HIGHLIGHTS
Restaurant & Lounges

Park Grill offers a relaxed approach to eating with shared plates and tapas style dishes from all over the world offering guests a truly internatio...

Amenities & Services

Spa InterContinental is an urban oasis of Zen-inspired villas and treatments for women and men. Our Road Rage Massage comes with a Rush Hour Martin...

SPECIAL PACKAGES

There's always something special happening at an InterContinental hotel. Whether you are looking for a fun-filled getaway or a place to host your n...
Los Angeles Century City
2151 Avenue Of The Stars
Los Angeles , CA , 90067
United States
Front Desk +1-310-2846500
Languages spoken by staff
Arabic, German, English, Spanish, Croatian, Italian, Japanese, Korean, Russian, Serbian
Pet Policy
.
Pet Deposit $200.00 per stay
CHECK-IN

3:00 PM

CHECK-OUT

12:00 PM

Late Check out Available
Accessibility
Service animals allowed
14 Room(s) with Accessibility Standards
Parking
Guest Reviews
Rated

4.3

out of

5

 by

202

reviewers.
Rated

5.0

out of

5.0
 by
Jocrisse
Coffe in the room, swimming pool
Far best than a lot of years before. Can be recommanded The TV is new. Balcony windows are new The TULA restaurant is good for an American restaurant
November 20, 2013
Rated

2.0

out of

5.0
 by
Christie888
Poor service
1. Requested a second luggage rack and it did not arrive. Left room to visit universal studios , returned and it still had not arrived. Spoke to reception and requested it again, it arrived 4 hrs later while we were just about to sleep! 2. Breakfast service at associated restaurant- Requested tea with bkfst and it doesn't arrive till bkfst is almost finished and after 2.nd request. A couple seated after us were almost finished with their meal before I managed to flag down a staff to request OJ and tea .nthis happened twice on the 3 days we were staying there. I almost felt like they were studiously avoiding us! 3. Hotel needs refurbishment. I have stayed at other holiday inns and did not expect this. Their shuttle car to universal studios needs replacement. Seats are worn, sunken, dirty,
November 15, 2013
Rated

2.0

out of

5.0
 by
greenmama
Becoming More Holiday Inn than Beverly Garland!
The Beverly Garland is slowly but surely turning into yet another overhyped, over priced big chain hotel. On my last visit, the marketing department had packed the hotel with conventions and meetings. To the BG's credit, they were interesting groups -- like the magician's association -- but they forced long term returning guests out. And the kitchen was not prepared for the crowd. We waited forty five minutes for our food -- prompting my grand daughter to swear off coming to Tula's. And, oh yes, there was a promotion which promised bottles of wine at half price. The result was a dining room packed with people who had a wee bit too much to drink. Not fun!!!
November 13, 2013
Rated

5.0

out of

5.0
 by
august222001
An oasis with great service
The staff was exceptional without exception and our room was comfortable and quiet, The courtyard with its foliage and water fountains was a treat. We look forward to our next visit to the Beverly Garland- Universal Studio's Holiday Inn. Thank you and best regards,
November 13, 2013
Rated

5.0

out of

5.0
 by
mp68
Great hotel!
The Beverly Garland is a great hotel, with top class facilities (I was attending a conference there) and really helpful staff. The restaurant and lounge were top class, and the room was large and well laid out. The balcony was also a good welcome. I would definitely stay again. Recommended.
November 13, 2013
Rated

5.0

out of

5.0
 by
Karmagirl841
Great Experience
The staff members were great. Every staff member we encountered was polite, friendly, smiling and helpful when we had questions. The staff at the front desk were especially helpful with allowing us early check-in as well as ordering transportation back to the airport for us. Our room and the grounds were clean. We had a nice, relaxing stay. For the number of guests, we never felt crowded and the noise level was low. The only flaws we could think of was that there was not a full room service menu and there was not a full description of hotel amenities available in the room to provide quick reference.
November 10, 2013
Rated

4.0

out of

5.0
 by
BangkokDon
A huge property, but still with good service
We arrived at 6 am, having come from New Orleans by AMTRAK. We didn't have high hopes of getting our room but at least hoped we could offload. the luggage. BUT,........... The check in clerk,bless his little sox, allowed us into a room Immediately. I had booked a king delux and such was not available, but that didn't matter. The fact that we were able to go to a good room immediately confirms my faith in Holiday inn. Maybe the fact I am an elite platinum member also had something to do with it. We stayed two nights, did Universal, had a great dinner in the restaurant and were very happy with the whole experience. Alas, I believe IHG no longer has the franchise on this property.
November 4, 2013
Rated

4.0

out of

5.0
 by
JJM571
Very Nice Stay
As always I enjoyed my stay here. The staff is attentive and friendly. Good location with Universal and City Walk right up the street a short distance. Metro is close by as well.
October 30, 2013
Rated

4.0

out of

5.0
 by
GJL1
The bed was a little to soft for me but over all good service.
The room was clean and pleasant. Would have liked a firmer bed and some tea and sugar in the room. I am not a coffee drinker. They did supply the coffee. The restaurant served very good food. The price of the room was a bit pricy and you had to pay for parking. I have never had to pay for parking before, but I guess that is what you get when you are in Hollywood.
October 29, 2013
Rated

5.0

out of

5.0
 by
JDBizTravel
Excellent Service
I discovered the Beverly Garland last year when I started making more frequent business trips to LA and it has become in many ways my 'home base' in the Valley. The staff has always been great and since I've become a frequent visitor, truly go the extra step in customer service. Nice little gym, good pool, all the amenities of more expensive hotel, but tucked quietly away in Studio City.
October 24, 2013
Rated

2.0

out of

5.0
 by
Deaner
Never Again.....
Don't let the 4.3 star review fool you - room was really small and not updated, parking was $17 per day - $12 if you filled out some form, no free breakfast.....Was close to universal, but I'm sure you could find something better in the same area.....wish I had included the additional costs when i was deciding which hotel to stay at.....
October 23, 2013
Rated

5.0

out of

5.0
 by
Jesse11
nice stay
Our stay was very restful. The staff very professional , room was very clean. I recommend Bevery Garden Holiday inn to all.
October 18, 2013
Rated

5.0

out of

5.0
 by
DeborahB
Excellence in Accommodating Allergy Needs
I have special allergy and chemical sensitivity needs, and hotels are particularly difficult for me - cleaners, perfumes, detergents, etc.. They are the worst challenge when traveling! This Holiday Inn bent over backwards to assist me in creating a positive experience! Mr Miraval, Director of Rooms, discussed my needs with me personally, did everything I requested and more, and kept in contact via email. He made sure the front desk and cleaning staff were aware of my needs. He also checked in with us during our stay to see if there was anything else they could do to assist. They were all very considerate and accommodating. The rooms were not free of cleaners and perfumed products - it is impossible to get all the scents out of the furniture/carpet/bedding. But it was the lowest odor, most aired-out room I have ever had in a hotel. I could actually wake up in the morning without feeling like I have an allergy hangover! Thank you Mr. Miraval, and all the staff!
October 16, 2013
Rated

4.0

out of

5.0
 by
SJ100
Could be so much better
This hotel feels like resort hotel (which it clearly is) catering for the Universal Hollywood visitors. In this respect it succeeds with good facilities and the very useful and welcome shuttle. However, it feels like a hotel which is not expecting return visitors. Staff are just about polite enough but wouldn't be the reason for returning, similarly food and beverages are very expensive for average fair.
October 15, 2013
Rated

5.0

out of

5.0
 by
KiwiNikki
CLean, comfortable, great food and excellent service.
I couldn't fault this place! The rooms were a good, comfortable size as were the beds. Clean bathrooms etc. Tula's restaurant was fabulous for breakfast and their orange juice was the best! Their service was professional and friendly. The pool was just what my boys needed after long days of walking. The best bit which I didnt even know about until I got there was their free shuttle service every hour to Universal Studios! Fantastic!! Thanks for a FABULOUS stay! We will be back!
October 13, 2013
Rated

4.0

out of

5.0
Great service
We stayed there on Friday night & as soon as we got there we were welcome. Very friendly people & very clean. If we travel that way we will look forward in to staying in that hotel
October 8, 2013
Rated

2.0

out of

5.0
 by
Kwaaddoen
Very poor housekeeping
What can I say about this hotel stay? It was not good. First thing was the torn sheet on the bed when we arrived and for the same sheet to still be there the next morning after the bed was made by housekeeping. Only after complaining about it and a few fumbles along the way, was all the bedding replaced. Also, the staff made us aware that they are planning to split from Holiday Inn and that the hotel would then be known as The Garland. This was in poor taste. Looking back, I think the Holiday Inn brand would benefit from being removed from this particular hotel. The decor is dated and needs some TLC. Lampshades were crooked. The only positive was Tula's. Overall the food was good and one particular server named Andrew was outstanding.
October 8, 2013
Rated

5.0

out of

5.0
 by
weasel309
spacious room with great service
I was very pleased with the size and quality of the room and service considering the room fee of 3 nights was paid for wholly on reward points on my IHG Priority Club card. This was the first time that I used my points and I was pleasantly surprised at how the staff acknowledged my member level and how they were during the stay. Worth mentioning that breakfast was not included but the on site restaurant provided a selection of dishes or buffet for reasonable cost. The free hotel shuttle bus to key local destinations such as the metro station or Universal studios was a welcome addition especially as it is very difficult to get around LA without a car. Hotel conceirge was helpful and knowledgeable of the different tour options available - albeit somewhat limited due to the location of the hotel (eg. some tours to wineries or other locations outside LA would only stop at more expensive hotels but not at Holiday Inn).
October 7, 2013
Rated

4.0

out of

5.0
 by
Jersey59
Relaxing atmosphere...great location
I was hesitant in booking hotel online without a personal recommendation but when reading reviews I felt comfortable with my choice. The location is perfect to the Hollywood attractions. Staff was knowledgeable and friendly. Surroundings are attractive, love the pool area at night with the fireplace, very inviting. Rooms could be updated looks outdated but comfortable. Would defiantly stay again if in the area.
October 6, 2013
Rated

5.0

out of

5.0
 by
LTT59
Do not hesitate book in
We were really happy with our stay. Staff were attentive and friendly. Terri the concierge was amazing her knowledge and help was invaluable, she made our stay outstanding, cannot thank her enough. Beds comfortable, hotel spotlessly clean, food great and all the amenities could not be faulted. We are consmate travellers and can say we highly recommend a stay at Holiday Inn Universal Hollywood (Beverley Garden) and will definitely be staying there again.
October 3, 2013
Rated

5.0

out of

5.0
 by
PatBhm
Great location and lots of space to gather with friends and family.
My sisters and I recently spent 5 nights here, while visiting our sons who live in LA. The hotel was very comfortable and inviting, with various spots to gather for visiting or while waiting on each other before going out. The courtyard is nicely done, with plenty of seating, nice water feature, and heaters for those cool evenings. The pool area was great. We love that there were always plenty of clean, white towels available, and again, lots of comfortable seating. On certain nights, the bar was open and family films were shown, poolside. Another plus, no kids under 14 allowed in hot tub, yay!!! The restaurant, Tula's, is nice. The only complaint or disappointment I have is that there is NO complimentary coffee available, other than the quick-brew stuff in your room. I was hoping for a nice cup of coffee in the lobby area, before heading out to explore the city. You can purchase coffee at the restaurant, which was not always convenient. Also, the rooms could use a couple more electric outlets for plugging in phones, chargers, etc. but that wasn't such a big deal. Overall, I love the hotel and would definitely recommend it.
October 3, 2013
Rated

5.0

out of

5.0
 by
mosaik
great service and location
Great location and service. Having shuttle service to Universal studios and metro was extremely convenient. Always on time. Excellent staff....front desk and shuttle drivers.
October 3, 2013
Rated

5.0

out of

5.0
 by
Midwifeangela
A great place to stay with the family
We loved our stay here; warm friendly staff, great accommodation, spacious family room, and close to all things Hollywood. The children loved the pool and the evening movies - we had a wonderful stay and would highly recommend.
September 27, 2013
Rated

4.0

out of

5.0
 by
Deborah60
Great Location
We enjoyed our stay at this hotel. The rooms were clean, and had been partially updated. We actually saw two rooms. The first was a room with a king size bed. The room was very small. If you are going to spend any time in your room I would advise an upgrade. We upgraded to a suite for $45 extra per night and it was worth it. It was almost 3 times bigger than our first room and the bathroom was in better shape. We were there for five nights and were visiting family who live nearby. It made a lot of difference to have a larger room and a small fridge as we were juggling schedules between our family get togethers. The staff was very helpful, but some things fell through the cracks like not getting complete towel sets (two days) , complimentary coffee packs (one day) , and we couldn't get our pay for view TV movie to work. This was after a staff member came up and said they would reset it.. All in all we got a good value for our money The parking situation is great. The workout room was too.This would be an awesome hotel if it were updated and redecorated.
September 23, 2013
Rated

5.0

out of

5.0
 by
yfish365
Nice rooms and pool
The rooms are nice and spacious. T he pool area is very relaxing. there is a hot tub, sauna and a bar with drinks and food.
September 22, 2013
Rated

3.0

out of

5.0
 by
Menziesja
Didn't live up to ratings on IHG website - disappointed
Started on the wrong foot. The young lady at the front desk had no idea what an Ambassador Platinum membership entitles you to. Charged me for the upgrade, which was not anything other than a king bed with a view of the storm drain. No drinks etc. Other staff sorted at checkout. Hotel old but well maintained with that early Hollywood feel. Called Universal Studios I didn't expect it to be so far away... Didn't even bother going. As usual I hate Holiday Inn Express breakfasts. Don't know how Americans tolerate it...I'm use to real food breakfasts in Australia. Lastly, the best thing was the early check in when I got my room at 10am which was really appreciated.
September 22, 2013
Rated

5.0

out of

5.0
 by
Cj143smj
Coming back!
It's a beautiful hotel, beautiful rooms, beautiful restaurant, beautiful courtyard, modern pool and bar. I was very happy, each room gets a balcony with chairs and a table. I have severe OCD when it comes to hotel rooms and germs. I didn't feel like I needed to use my sanitizing wipes on anything! I was extremely comfortable! Which is rare. It's in north Hollywood so la is going to be expensive but you're really getting what you're paying for. Happy hour is good down at the restaurant 3-6 pm. $4 beers select wines and cocktails and by staying at the hotel you get your first round free. They'll give you little vouchers to use and the restaurant takes care of it. We're devjnutely coming back!
September 21, 2013
Rated

5.0

out of

5.0
 by
JR7767
Prime Location
Loved it - If we came back to Hollywood we'd without question stay here. Staff are friendly and helpful. Pool is great. Don't like having to pay for parking ... but I understand it's unavoidable.
September 11, 2013
Rated

5.0

out of

5.0
 by
dbeb
A great place to enjoy LA
Not one thing to complain about! Great room, comfortable bed, frequent free shuttle service, friendly and helpful staff. All top quality. We will stay there again.
September 5, 2013
Rated

4.0

out of

5.0
 by
ontheroadtoomuch
ALWAYS a great stay!
This hotel has become my second home. I visit Los Angeles at least three times a year and the Universal Studios-Hollywood Holiday Inn is where I ALWAYS stay. Over the years, I have had NOTHING but absolutely wonderful service, especially from the restaurant staff. There have been some hiccups along the way, sure, but those are to be expected. I have NEVER felt as welcome and as well treated at any hotel as I do at this location. The rooms are fine; the new sliding doors seem to have blocked ALL exterior noise (a common complaint I've seen over the years). There have been some upgrades to the rooms and I hear that more are on the way. The location is great: easy access to the 101 Hollywood and 134 Pasadena freeways. I don't want to diminish my respect and appreciation for all of the staff, but I must give a big shout-out to two of the hotel's best ambassadors: Angel (front desk) and Gabriela (Tula's). They are the best!
September 3, 2013