Skip Navigation
English
|
|
|
|

Sign In

Book online or call: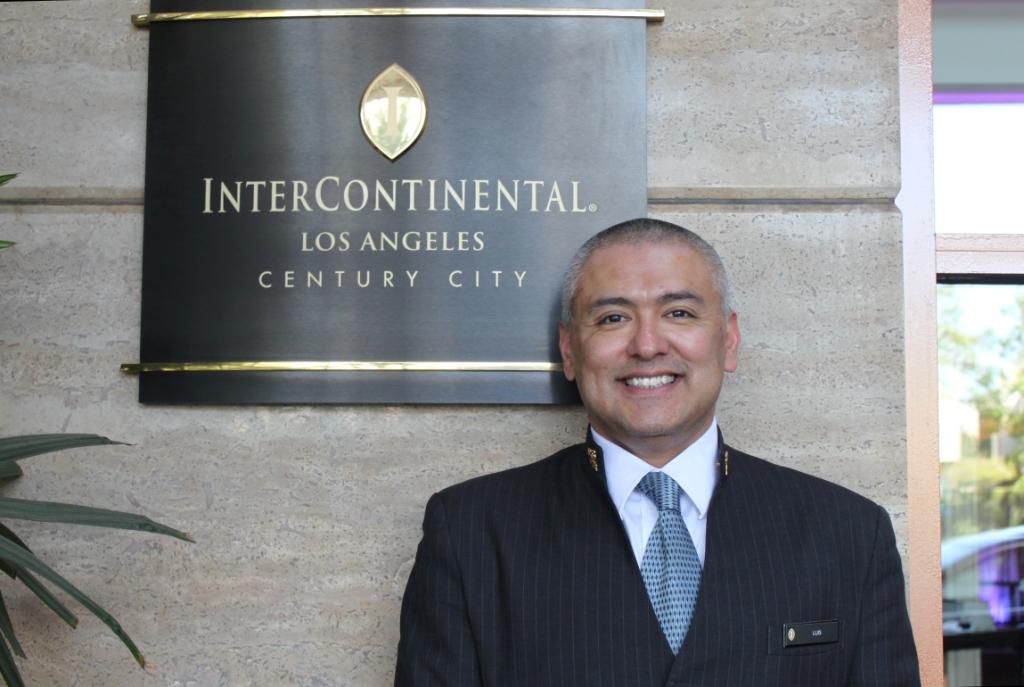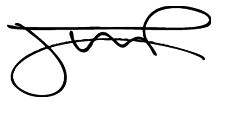 Insider Tips
LOCAL CULTURE
The 'Center' of the City
Many visitors to Los Angeles think that downtown is the 'center' of the city. As Los Angeles is made up of many different areas that grew westward toward the ocean, the center of all that's known about LA would be near the intersection of Santa Monica and La Cienega Boulevards.
AN ICONIC HIDEAWAY IN THE HEART OF LOS ANGELES
From the grand entrance to deluxe suites, stay in true Hollywood style steps from Beverly Hills. Los Angeles hotels don't come better placed on the glamorous Westside, within walking distance of 20th Century Fox Studios and upscale shopping at Westfield Century City. Discover an L.A. city sanctuary at Park Grill, or relax and revive with three Zen-inspired spa villas. A short drive will take you to the heart of the city centre, UCLA, Getty Center, Rodeo Drive or the beach.
HOTEL HIGHLIGHTS
Restaurant & Lounges

Park Grill offers a relaxed approach to eating with shared plates and tapas style dishes from all over the world offering guests a truly internatio...

Amenities & Services

Spa InterContinental is an urban oasis of Zen-inspired villas and treatments for women and men. Our Road Rage Massage comes with a Rush Hour Martin...

SPECIAL PACKAGES

There's always something special happening at an InterContinental hotel. Whether you are looking for a fun-filled getaway or a place to host your n...
Los Angeles Century City
2151 Avenue Of The Stars
Los Angeles , CA , 90067
United States
Front Desk +1-310-2846500
Languages spoken by staff
Arabic, German, English, Spanish, Croatian, Italian, Japanese, Korean, Russian, Serbian
Pet Policy
.
Pet Deposit $200.00 per stay
CHECK-IN

3:00 PM

CHECK-OUT

12:00 PM

Late Check out Available
Accessibility
Service animals allowed
14 Room(s) with Accessibility Standards
Parking
Guest Reviews
Rated

4.4

out of

5

 by

74

reviewers.
Rated

5.0

out of

5.0
Excellent location and staffs
I visited Los Angeles two times, once in Jan 2012, and once in a July 2014, and each time I stayed in Holiday Inn Express Hotel Century City, located in West Olympic Blvd. The hotel has very good location to reach many tourist spots and also near to Hollywood, Santa Monica beach, Beverly Hills and shopping malls as well. The hotel is located in a prestigious area of LA and has very friendly staffs like Mr. Troy and Ms. Rozi. They remembered me when they saw me after about two years and half. This hotel is very clean and comfortable, breakfast is also so nice that I really enjoyed it. I will go to this hotel again if I visit LA again. I recommend to everyone to stay at this hotel when visit LA.
July 15, 2014
Rated

5.0

out of

5.0
 by
downtown2014
Friendly staff
We were not sure when we saw location. However this is a great facility. We were upgraded to a loft room and it was fantastic. Hotel is clean modern furnishings good simple breakfast. The parking is tight however they provide free valet. All in all a great experience.. The staff really went above and beyond
July 14, 2014
Rated

4.0

out of

5.0
 by
meincenturycity
Very comfortable room and attentive, kind staff
Enjoyed my stay and would stay here again. Front desk was very helpful; plenty of on-site parking; the room was quiet. LOVE the bed and pillows. Better sleep than I have at home.
July 13, 2014
Rated

5.0

out of

5.0
 by
DonitaH
Very enjoyable stay
We enjoyed staying with you!! Very comfortable bed and the bathroom was very nice.
July 12, 2014
Rated

2.0

out of

5.0
 by
DeeZ
Just Ok
I was very impressed with Mike the front desk manager during the evenings. He was very helpful, however my room was not cleaned very well the first 2 days and on the 3rd evening when I returned to my room it had only been cleaned partially. It looked as if they started to clean and picked up the dirty towels and then stopped and never returned. Very disappointing for the cost of this HIE.
June 30, 2014
Rated

5.0

out of

5.0
 by
micmar
Friendly staff and comfortable staff
We felt very comfortable here. Our kids especially enjoyed the spiral staircase to the loft in our room. The staff was always very friendly. Our only complaints were the tiny breakfast room and the necessity of a valet to retrieve our car that was parked 20 feet away (that always felt awkward).
June 29, 2014
Rated

2.0

out of

5.0
 by
AmericanRiverGuy
Incessant Noise Olympic Boulevard
Unfortunately, the incessant traffic noise from Olympic Boulevard made it practically impossible to sleep. I hardly slept the night. This is an older hotel and has seen its better days as it evident from the furnishings. Valet parking at a Holiday Inn Express is ridiculous to say the least... On a positive note, the hotel staff and valet were very courteous and helpful... The room, bed, and bathroom were quite clean as one is accustomed at other Holiday Inn Express establishments.
June 25, 2014
Rated

5.0

out of

5.0
 by
shannon88
Great service
Great staff, very friendly and made me feel at home. Would definitely stay again
June 24, 2014
Rated

5.0

out of

5.0
 by
Job Seeker-Sunset
Century City-Sincere Staff and an Upgrade a Bonus
My family and I were travelling for a job interview in the LA area and this is the sixth of eight hotels where we stayed. We found the staff pleasing very accommodating as well as giving us the bonus of an upgrade to a multi-level suite with a swivel staircase. The hotel also had trays for the food as the dinning facility was small and the food staff was quick to replenish items well beyond the late closing time for a Sunday morning. I appreciated this accomodation as we had criticism from another Holiday Inn Express property when we tried to take food back to our room (we learned later that people were accessing the breakfast that were friends of guests and not guests, therefore, taking advantage of the "free breakfast") My kids absolutely loved the "loft" idea and large picture framed windows. We missed out on the pool as we spent our Saturday evening visiting the 3rd Street Promenade amentities with friends from Santa Monica. Lastly, be prepared to have someone park your car as this is and LA tradition which helps the economy running for the friending attendants who also get your bags.
June 23, 2014
Rated

5.0

out of

5.0
 by
Booming Bob
great hotel - terrific staff
Janet helped us with advice on LA freeway system and how to get to our destination. Hotel is quiet, clean, and is centrally located we got upgraded to a suite!
June 19, 2014
Rated

5.0

out of

5.0
 by
Richie Rich
Great people, excellent shower water pressure and air conditioning
Enjoyed our stay at LA Holiday Inn. Good cleanliness, room well maintained, friendly people. Only complaint was cost of car garage.
June 18, 2014
Rated

4.0

out of

5.0
 by
Treblig25
Nice hotel out of the way
If you don't want to be in the hustle and bustle then this hotel is good. We found it a bit too far removed. Very isolated and not much to do in the vicinity.
June 10, 2014
Rated

5.0

out of

5.0
 by
Stu G
Excellent service by all staff
My family of four had a great experience at this hotel. The entire staff was outstanding, from answering our questions, to suggesting areas to visit, to providing great valet service. They even offered us bottled water when we left every morning for our outings. The room was excellent for a group of 4, with the loft queen bed above on the upper level and the queen bed on the main floor. Worked out great for us! I would definitely stay here again if I were in the area and would most likely stay at a Holiday Inn Express anywhere else we might travel. The check in and check out were fast and easy and I even had to extend our stay 1 night (cancelled flight)which they handled with no problem and gave us the same great rate as our previous nights. Overall, an excellent experience.
June 6, 2014
Rated

3.0

out of

5.0
 by
Stephen38
Let down in LA, HIE disappoints
During this most recent leisure trip, we stayed in several HIE properties. With the Century City exception, they have all been above average, more than satisfactory, doing what motels do best - supplying convenient affordable lodging. The CC HIE is a motel with aspirations to be a hotel. Lose the valet parking; it is a major disappointment. In motel settings, guests expect access to their cars without constant tipping. HIE is not the Ritz. The interior of the room was barely satisfactory. The carpet was stained as was the chair upholstery, the drapery lining was full of holes letting in morning sunlight. Traffic noise was constant as was the noise from the room upstairs. I understand that a major renovation would be required to change the windows but it should be considered. Other properties worldwide do not offer guests this constant street noise. When we made the reservation, we were told that our room had "an Olympic view". To those who don't know, that means a view of the street, Olympic Blvd! We were not told about the $18 valet charge until we checked in. Open your wallet and lower your expectations if you plan to stay here. NB - I have read the previous reviews. There is no need for a canned answer from corporate for my review.
June 2, 2014
Rated

5.0

out of

5.0
 by
Thunder fan
Very nice hotel and staff
We stayed 2 nights at the hotel. The staff was very friendly and went out of their way to be helpful. The rooms were nice very quiet. The breakfast had multiple choices which were very good. Would certainly stay here again.
May 21, 2014
Rated

2.0

out of

5.0
 by
Dumbfounded
Unclean
Our first impression of the elevator and stairway was of of a bad odor. We were given an "upgrade" by a nice man at the front desk but when we entered the suite, we were overwhelmed by a nicotine smoke smell. This was supposed to be a smoke-free hotel. Not so. We changed our room back to our original room. Smelled better, but to disgust discovered long strands of hair in various places on the "newly made" bed. So gross. We stayed two nights, and still, hair on the bedding. We do not recommend this place.
May 14, 2014
Rated

5.0

out of

5.0
 by
BudinOz
Hidden Gem
When I got off from my taxi at this hotel I was quite dissappointed by seeing the external appearance of this hotel but what happened next was quite exceptional. The staff at the front desk were very friendly and I was so thrilled when I first saw the bed room which was very spacious and it had all the facilities you need in a hotel room. Good breakfast. Location close to the LA airport. Very friendly and helpful staff. This was a excellent value for money.
May 12, 2014
Rated

4.0

out of

5.0
 by
momo44
Very Comfortable Bed and Pillows
We really enjoyed our stay. Staff very nice, great free breakfast daily. Rooms a bit small but adequate. Only complaint would be size of bathroom sink area, but everything else just fine. Would definitely stay another time.
May 9, 2014
Rated

5.0

out of

5.0
 by
RookieRoo
Perfect
Great location, safe, good price, friendly staff, and comfortable bed! Across the street from a grocery store and a few blocks from a mall. I would stay there again.
April 16, 2014
Rated

5.0

out of

5.0
 by
g8rgirls
Great location, room and people
Was so pleased to receive an upgrade to a suite - had an extra bedroom on a loft, tall ceilings and windows. It was just great. Staff friendly. Did have to pay $18 for parking. Overall highly recommend this property -- it was great!
March 21, 2014
Rated

5.0

out of

5.0
 by
NPWest
Great for Business Trips and Family Vacations
I returned to the Holiday Inn Express Century City last week -- more than a decade after my previous stay here. The first time, my family came from the East Coast for a great vacation that was accentuated by our stay at this hotel. Last week, I was here for business, and although the purpose was much different, my stay here once again was a five-star experience. I was fortunate enough to have a loft room once again, which really adds to the comfort, space and ambiance. The hotel and my room were very clean, and I rested well after long days of meetings. The staff was friendly and engaging, including employees on the registration desk and in the breakfast nook. I was within five minutes of my meetings in Century City, so the location was convenient and provided a far greater value than the more expensive hotels on the Avenue of the Stars. I felt like I was being a responsible steward of my organization's resources while not having to sacrifice on anything I need in a hotel. Some people may need a restaurant on site, but that was not important to me because I prefer to explore other dining establishments in and around Los Angeles.
March 19, 2014
Rated

2.0

out of

5.0
Room clean, staff nice, but ....
the room was right next to a busy road that was noisy all night and there was not hot water when I woke up.
March 7, 2014
Rated

4.0

out of

5.0
 by
FrequentFlyerMatt
Spiral staircase & Valet parking
Upon arrival I was surprised to be greeted by Valet parking. Most people would consider this a plus, but this is not what I would expect when booking a HIE. Personally I prefer to come and go as I please and not be dependent on the valet to fetch my car. And of course I feel compelled to tip, which is adding to my costs for a service which I could certainly do without. My advice would be to ditch the valet and reduce the $18 per day parking fee. On the plus side, I was upgraded to a nicer room which had a spiral staircase that went up to a loft. This was pretty cool for a HIE and made me wish I wasn't traveling by myself for business. This would have been a good room to have for a family trip. Everything else was as expected for a HIE. I only had one minor complaint. There wasn't a pen and paper in my room when I needed to write something down. It was probably a minor oversight from the cleaning crew.
March 4, 2014
Rated

5.0

out of

5.0
 by
logicbox
Good inexpensive biz hotel close to Century City
An older property with friendly staff and a very short walk to Century City business (agencies, etc) and Westfield. I stayed in one of their loft rooms, which is incredibly spacious and highly recommended. Would definitely stay again.
February 24, 2014
Rated

4.0

out of

5.0
 by
kevs35
Nice staff and service
Not a fan of vale parking only. The staff was great and helpful. The rooms were nice but the noise from rooms above was loud, steps and voices can be heard. Lots of movements of the building also. Breakfast was very good compaired to all other Holiday Inns theirs was about the best. The biscuits were actually soft and not the hockey pucs you normally get. For the prices in the area I would stay there again.
February 9, 2014
Rated

5.0

out of

5.0
 by
Wheezer
Thanksgiving
we stayed at this ptoperty over Thanksgiving Holidays and the staff was very friendly and efficient. Large, clean room and all our needs were adressed with curteous professionalism.
February 4, 2014
Rated

4.0

out of

5.0
 by
wineDrinker
Friendly, fast and clean
Checked in a bit early as my meeting was taking place earlier than expected. Rozi was very quick and offered great suggestions on where to drive/walk to for dinner & shopping. Friendly, fast and clean. Will be coming back to LA for more business trips and will likely stay here again. Thanks Rozi!
January 29, 2014
Rated

5.0

out of

5.0
 by
mmb17
Great room and even better service
The staff was exceptionally helpful and friendly. My upgraded room was too nice for the price! The quality of the breakfast was surprisingly good for what it was - not a restaurant, but if you are OK with good self-service ready-made buffet style there should be no complaints (except perhaps for fresh fruit side, which was minimal (but no complaints from me--just trying to be objective)... What a great value!!
January 17, 2014
Rated

4.0

out of

5.0
 by
the7th4th
Friendly Staff and Spacious Room
The staff were very welcoming at the hotel and made the check-in and check-out process easy and both were done with smiles and efficiency. The room was very spacious with two TVs and everything I needed for the stay. While the traffic noise was noticeable the hotel can't really be blamed for that. All in all a very pleasant stay.
January 17, 2014
Rated

3.0

out of

5.0
 by
Javele
Confortable room, Bad breakfast
Room was confortable and clean, good localization, but VERY small and unconfortable place for breakfast, had to eat standing up. Tried to change my reservation because of familiar médical situation and could never talk to the Manager, always busy... After 8-9 international long distance calls in a whole week, I desisted.
January 4, 2014