Skip Navigation
English
|
|
|
|

Sign In

Book online or call: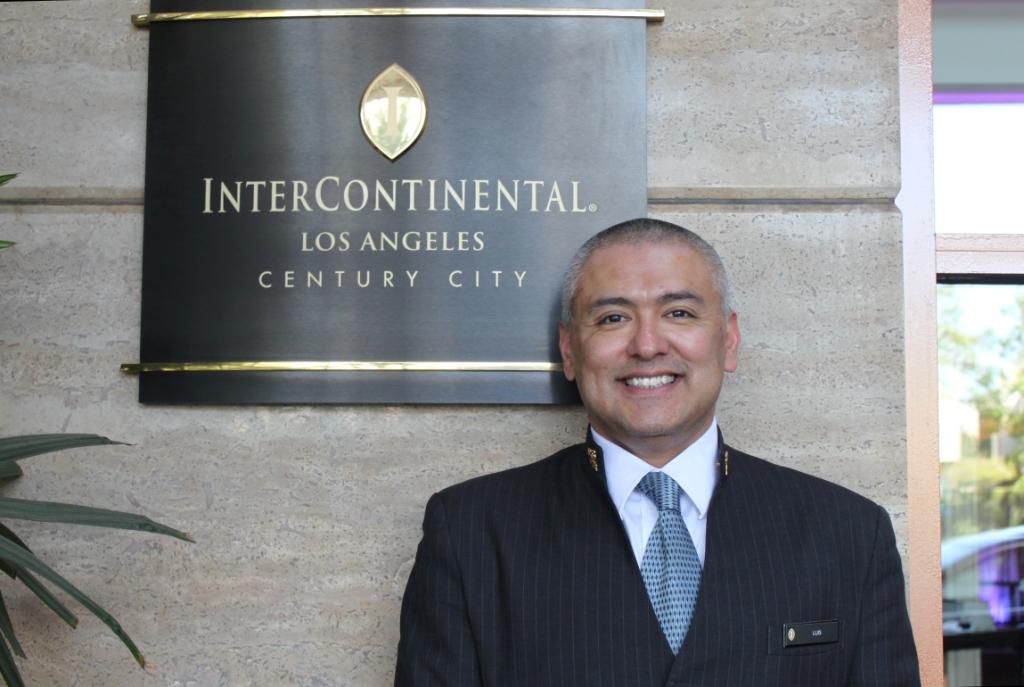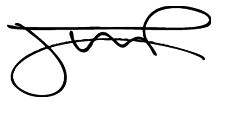 Insider Tips
LOCAL CULTURE
The 'Center' of the City
Many visitors to Los Angeles think that downtown is the 'center' of the city. As Los Angeles is made up of many different areas that grew westward toward the ocean, the center of all that's known about LA would be near the intersection of Santa Monica and La Cienega Boulevards.
AN ICONIC HIDEAWAY IN THE HEART OF LOS ANGELES
From the grand entrance to deluxe suites, stay in true Hollywood style steps from Beverly Hills. Los Angeles hotels don't come better placed on the glamorous Westside, within walking distance of 20th Century Fox Studios and upscale shopping at Westfield Century City. Discover an L.A. city sanctuary at Park Grill, or relax and revive with three Zen-inspired spa villas. A short drive will take you to the heart of the city centre, UCLA, Getty Center, Rodeo Drive or the beach.
HOTEL HIGHLIGHTS
Restaurant & Lounges

Park Grill offers a relaxed approach to eating with shared plates and tapas style dishes from all over the world offering guests a truly internatio...

Amenities & Services

Spa InterContinental is an urban oasis of Zen-inspired villas and treatments for women and men. Our Road Rage Massage comes with a Rush Hour Martin...

SPECIAL PACKAGES

There's always something special happening at an InterContinental hotel. Whether you are looking for a fun-filled getaway or a place to host your n...
Los Angeles Century City
2151 Avenue Of The Stars

Los Angeles

,

CA

,

90067

United States

Front Desk

+1-310-2846500
Languages spoken by staff
Arabic, German, English, Spanish, Croatian, Italian, Japanese, Korean, Russian, Serbian
Pet Policy
.
Pet Deposit $200.00 per stay
CHECK-IN

3:00 PM

CHECK-OUT

12:00 PM

Late Check out Available
Accessibility
Service animals allowed
14 Room(s) with Accessibility Standards
Parking
Guest Reviews
Rated

3.9

out of

5

 by

117

reviewers.
Rated

2.0

out of

5.0
 by
ChMatt
Nice, but not worth the money
This hotel was helpful to stay in from the viewpoint that it was close to the place where my meeting would be. When I went to check in, the attendant came across as a little rude when I asked if I could check in early. I expect more from the price I paid. The 'swimming pool' is a dinky thing that is less than 150 or so SF. I needed to leave earlier than the posted breakfast time, and was really disappointed that I couldn't have food after having paid so much for the two rooms I used that night.
August 20, 2014
Rated

5.0

out of

5.0
 by
avman
great stay
The location of the hotel was a big plus. There are some great places to eat nearby. Hotel has free parking which was great. Overal, we had a nice stay at this location.
August 18, 2014
Rated

2.0

out of

5.0
 by
tinazim
Shady part of town
Was mislead on the website on the mileage from the hotel to Staples Center. They relocated and never changed it on their website.
August 18, 2014
Rated

5.0

out of

5.0
 by
QBIZ
Great Room, Great Staff
Exceptional 1st time stay at this property. Staff are friendly and attentive. Rooms are spacious, clean and very comfortable. Hot breakfast had more than I expected for free. Shuttle service to convention center and area restaurants was convenient and prompt. Walls a little thin. Area a little dicey.
August 12, 2014
Rated

5.0

out of

5.0
 by
Carl127
Clean, Comfortable and really worth it
We stayed one night in august 2014 and will be back as this brand new Hotel combines the best bang for your buck if you look for a super confortable room at a great price in downtown LA. The people at the front desk are courteous and very willing to help. Breakfast is plentyful, and good. Great place for a couple of nights, we were on our way to Universal Studios and were pleasantly surprised by this Hotel. Definitely recommend it.
August 9, 2014
Rated

3.0

out of

5.0
 by
Rory59
Comfortable bed
This property is not in a very good neighbor. I would not go out in the evening by myself. I was in town on business so I would not stay at this location with my family on vacation. There was an awful odor in the hallway on the floor we were on...but we couldn't smell it in our room. We had asked for a roll a way bed but there were none available and both nights we were short of towels. The breakfast was very good and the beds were comfortable.
August 7, 2014
Rated

1.0

out of

5.0
 by
D990
POOR Customer Service
The stay at the hotel was just fine. The major issue is that IHG nor the Hotel which is an independent operator does not notify you when your reservation has been cancelled. When you travel over 1000 miles for a family vacation with your kids and the hotel cancels your reservation and does not notify you of an issue with your IHG credit card is very concerning. Because of this our family will no longer be using the IHG brand hotels.
August 4, 2014
Rated

4.0

out of

5.0
 by
dutchcuz
Comfortable and great location
Motel is very nice however the 6:30 breakfast was still not out at 6:50 and I had to be gone. For the price paid I expected a bit more. It frustrates me when breakfast is set to start so late and then when it isn't ready at that time it is really upsetting.
July 31, 2014
Rated

4.0

out of

5.0
 by
GrammyCath
Good Hotel for a business stay
I have stayed at this property before and have found it convenient to public transportation and comfortable. On this occasion, I had the unexpected pleasure of having a grandchild come to join me. Upon check in I asked for a rollaway and was advised that it would be $30 a night. As a platinum member, I had received this amenity with no charge at other properties but assumed it was the practice of this hotel to charge. When I got to the room and was reviewing the book of amenities, etc that is provided it very clearly stated that rollaways were complimentary, regardless of Rewards Club Status. I found this inconsistency to be bothersome as it was inconsistent with other hotels in IHG and also with their own written policy. To be fair, I forgot to mention this at checkout and did not give them the opportunity to correct it. Having said all that, I will still stay at this hotel again as it is convenient and comfortable. I just will not stay there with family. Would have given 5 stars if not for this inconsistency.
July 30, 2014
Rated

4.0

out of

5.0
 by
ZeeWoman
Great location
There are not many hotels near the Park Plaza Hotel, so for events there, this is a great place to stay and if the shuttle is available, they will drop you off there. Rooms are very comfortable and clean and it is the first time I have ever seen pillow cases that describe the firmness of the pillow- that was great! Breakfast is so-so but it is self serve and they do have the basics.
July 30, 2014
Rated

2.0

out of

5.0
 by
Windmill_Guy
Not a place I'd take my family.
Traveling for business. Upon arriving at the hotel, was not greeted as a IHG Rewards member. Upon arriving to the room, temperature inside was extremely hot as the AC was not turned on prior to arrival. Room was OK but nothing special. Several of the TV channels (HBO included) did not work. Hotel itself is not in the nicest neighborhood. Condemned building next door. Will definitely stay somewhere else next time in the LA area. Would not feel safe bringing family here.
July 24, 2014
Rated

3.0

out of

5.0
 by
Some Dude Who stayed Here
Its a downtown hotel....
As far as I can tell its a downtown hotel thats 2-3 star. fairly stiff uncomfortable bed. Noisey bathroom fan that is constantly on when the light is on. Never stayed in the area. Nice/clean lobby/eating area. Looked upgraded in some areas and not others - room/lobby looked remodeled. Elevator, kinda scarey! I was only there for 8 hours so I can't say much beyond that.
July 24, 2014
Rated

5.0

out of

5.0
 by
Channa
Excellent Staff serving breakfast
The staff serving the breakfast were excellent. They were so helpful and the food was great.
July 23, 2014
Rated

2.0

out of

5.0
 by
Blue508
Great hotel a shame about the service
I stay at a lot of HI around the world whether on holiday or with work. As usual the quality of the hotel was great. However, with the exception of 1 courtesy vehicle driver on the second day of our visit, the staff were unhelpful and rude. On the first evening of our stay we asked the driver to take us somewhere nearby. We were dressed in shorts/t-shirts and after a long drive wanted something quick and easy. We were dropped off at a very expensive and upmarket place. Not the sort of place you would go dressed as we were. Feeling like this was a misunderstanding we continued on with our evening. Roll on the second evening when, after we asked to go to a restuarant reasonably close we had driven past in the day, the driver tried to take us somewhere else and would only argue about where we went. I decided enough was enough and checked out the following morning. On checkout, the receptionist who checked us in on 1 card, decided they couldn't accept that same card for payment. A second card was used only to find out on return to the UK that she had billed both cards for both rooms. I would recommend ANY HI I have ever been to with this one exception. If I knew better I would swear that some of the staff were on the take.
July 18, 2014
Rated

5.0

out of

5.0
 by
LBRC
Good Option for Downtown LA
If you are staying in downtown LA, this place is great because you can park for free, you have the ability to take the free shuttle within a 4-mile radius of the hotel, and there is a hot tub, although not a pool. The staff members are very friendly and attentive to your needs. An excellent choice if your pocketbook is the bottom line.
July 17, 2014
Rated

5.0

out of

5.0
 by
Ozzmeister12
Attention to detail
I've attended conferences/expos in Los Angeles and stayed at other properties. I was thrilled to find not only the room price reasonable but more thrilled to discover there was a free shuttle to my event! Between that and the great breakfasts I am definitely going to book here in the future!
July 9, 2014
Rated

4.0

out of

5.0
 by
801clem
Very nice staff. Comfortable stay.
I was not sure what to expect upon arriving based on other reviews. But the ones I had read mentioning the neighborhood made sense once I got there. I felt safe walking around in the daytime, but would probably not have ventured out at night on foot. The shuttle service was excellent. Food options in the area were sparse. Langers Deli down the street was great, but expect to pay $17 for a sandwich. The staff were welcoming, warm, and courteous. This hotel is a great place to stay. It kind of seems out of place for the area.
July 7, 2014
Rated

5.0

out of

5.0
 by
Cheng Wee Leong
Excellent Staff and Comortable Place
We are very happy with the front desk staff and all the other staff as well. They made our stay very comfortable and enjoyable.
July 6, 2014
Rated

5.0

out of

5.0
 by
teacher2013
Good Value
The neighborhood is sketchy but the hotel itself is clean and up to date.
July 6, 2014
Rated

5.0

out of

5.0
 by
prost22
Close to Everything in LA County and Great Service is a Bonus
Access isn't right at the highway exit, but hotel location relative to sights west of downtown LA excellent. Neighborhood is mostly business, some working class residences. Metro only 2 blocks from the hotel, though we didn't take Metro at night to find out if it appears safe (you're on your own!). Staff service was excellent, not a single complaint there. Hotel certainly didn't skimp on towels--plentiful and plush (my wife has a habit of automatically asking for another towel because many hotels are stingy with towels). Plenty of parking in the garage below.
July 3, 2014
Rated

1.0

out of

5.0
 by
Jamshid
Disappointed!
Inconveniently located, you are almost far to every where. Stayed on the second floor, the room was very noisy. The breakfast was far below expectation.
July 3, 2014
Rated

4.0

out of

5.0
 by
JimfromAlbuquerque
Great service and large rooms
Really enjoyed staying here! The area's a bit sketchy (I think it's on the mend though), but they have underground parking and felt completely safe. Street noise was a bit loud, but room was fantastic! I think it's a bit expensive considering the area it's in, but close to downtown and conveniently located.
June 30, 2014
Rated

1.0

out of

5.0
 by
Zackns
Holiday Inn Express LA Downtown West
in short, find some where else to stay in Los Angeles. The wireless network does not work. The hotel too far from anywhere to walk comfortably.
June 27, 2014
Rated

3.0

out of

5.0
 by
phone2
okay
I have stayed at many IHG facilities. I chose to stay here because it was within my price range and close to where I needed to do business. I am a solo traveler. The area is very populated and noisy. The hotel is between 2 large hospitals. So if you are sensitive to siren noises be aware. Safety wise I did not feel comfortable walking around alone. So I stayed in the hotel most of the time outside of my business. My room was somewhat comfortable. The fan in the bathroom was extremely loud. The bathtub drain barely worked so it was like taking a bath and a shower at the same time. I did not report this as I would think it would be obvious for the cleaning staff to report. But very inconvient for me. The fitness center is very warm with no ability to control the temperature nor does it have a fan. The variety of aerobic equipment was good though. Average breakfast.
June 24, 2014
Rated

5.0

out of

5.0
 by
frankieh
Wonderful service
wonderful service, gracious hosts, fine location in downtown Los Angeles.
June 23, 2014
Rated

4.0

out of

5.0
 by
Marc2332
Friendly staff and convenient to downtown
I stayed at the Holiday Inn one night as I was in town for a vacation day before I had to start work. I did not have a car, so convenience to the subway in LA was very important. I wanted to be close to downtown, but also able to take the subway to sunset blvd and universal studio. The surrounding area was so-so, but the hotel was only 2 blocks from the subway. The area is fine in the day, but so-so at night. I came home at night on the subway and had no issues. The staff was very friendly, and mentioned some options of tours that included transportation to and from the hotel. I was able to to the FLY direct shuttle bus from LAX to union station subway, and the hotel subway stop was 5-10 mins from union station, so I was very greatful to be able to get from LAX to the hotel with out using a taxi, or renting a car. A couple or single man will be fine. A single girl use to city living should be ok too.
June 18, 2014
Rated

4.0

out of

5.0
 by
PA LED Guy
Good Value But the Walls Are Thin!
The walls are thin and it is difficult to tune out conversations from your next door neighbors.
June 12, 2014
Rated

5.0

out of

5.0
 by
maej
Excellent Service, Excellent Stay, Excellent Price
Super friendly staff. Free parking, which is hard to find in the area; some hotels/motels don't even have their own parking, and at most, you have to pay. Free wifi. Free breakfast - sausage/him, eggs, pastries, pancakes, waffles, toast, biscuits w/ gravy, fruit, cereal, juice, etc. Fridge and microwave in room, which is a PLUS when traveling with kids.
June 5, 2014
Rated

4.0

out of

5.0
 by
wulfe
comfortable ,clean room , outstanding service
Although the hotel is not in a central location for walking the courtesy shuttle is available and helps with transportation. downtown is only a short ride away. Really the only reasons I did not give a full 5 stars were because there are no restaurants within walking distance and the surrounding area did not appear to be safe for walking in the evening, had no problems with it during the daytime. We have not stayed at Holiday Inns for awhile because of past experiences but this Holiday Inn experience will put this chain back on our list of hotels to choose from again.
June 1, 2014
Rated

5.0

out of

5.0
 by
Mopacfanil
recent stay
I enjoyed my stay. I would stay again. The room was quiet and comfortable. Front desk staff very polite and knowledgeable. The shuttle was very helpful. The neighborhood seemed a little questionable. But I did not have any trouble walking 1 block to city mass transit. Location was near to mass transit.
June 1, 2014