Skip Navigation
English
|
|
|
|

Sign In

Book online or call: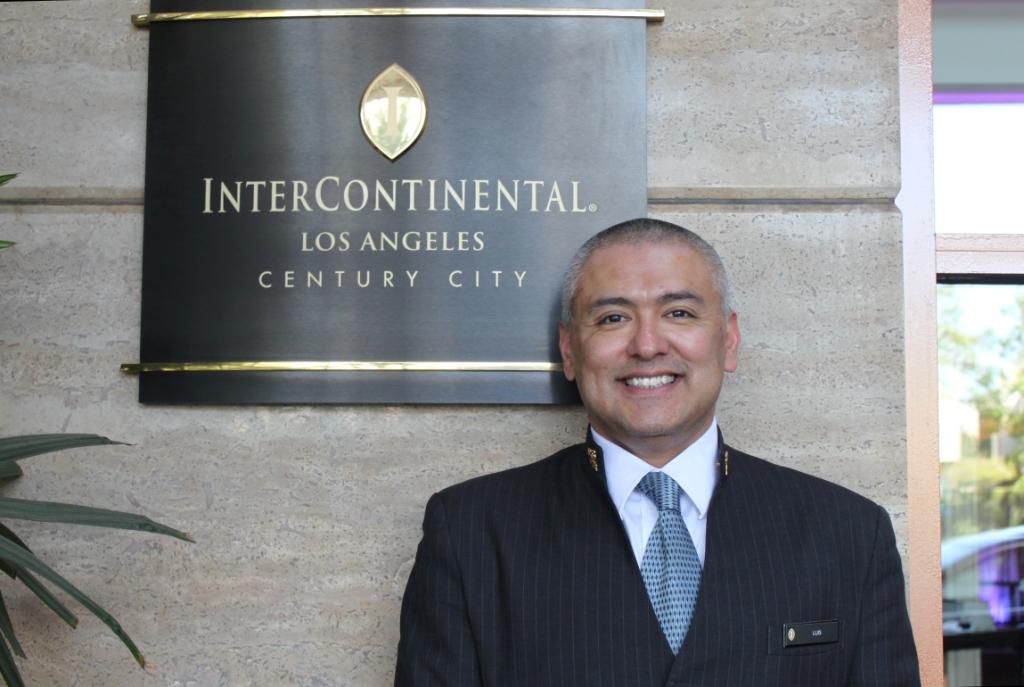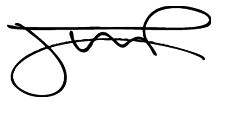 Insider Tips
LOCAL CULTURE
The 'Center' of the City
Many visitors to Los Angeles think that downtown is the 'center' of the city. As Los Angeles is made up of many different areas that grew westward toward the ocean, the center of all that's known about LA would be near the intersection of Santa Monica and La Cienega Boulevards.
AN ICONIC HIDEAWAY IN THE HEART OF LOS ANGELES
From the grand entrance to deluxe suites, stay in true Hollywood style steps from Beverly Hills. Los Angeles hotels don't come better placed on the glamorous Westside, within walking distance of 20th Century Fox Studios and upscale shopping at Westfield Century City. Discover an L.A. city sanctuary at Park Grill, or relax and revive with three Zen-inspired spa villas. A short drive will take you to the heart of the city centre, UCLA, Getty Center, Rodeo Drive or the beach.
HOTEL HIGHLIGHTS
Restaurant & Lounges

Park Grill offers a relaxed approach to eating with shared plates and tapas style dishes from all over the world offering guests a truly internatio...

Amenities & Services

Spa InterContinental is an urban oasis of Zen-inspired villas and treatments for women and men. Our Road Rage Massage comes with a Rush Hour Martin...

SPECIAL PACKAGES

There's always something special happening at an InterContinental hotel. Whether you are looking for a fun-filled getaway or a place to host your n...
Los Angeles Century City
2151 Avenue Of The Stars
Los Angeles , CA , 90067
United States
Front Desk +1-310-2846500
Languages spoken by staff
Arabic, German, English, Spanish, Croatian, Italian, Japanese, Korean, Russian, Serbian
Pet Policy
.
Pet Deposit $200.00 per stay
CHECK-IN

3:00 PM

CHECK-OUT

12:00 PM

Late Check out Available
Accessibility
Service animals allowed
14 Room(s) with Accessibility Standards
Parking
Guest Reviews
Rated

4.2

out of

5

 by

180

reviewers.
Rated

4.0

out of

5.0
 by
DIEZZY
dizzie's holiday
Loved the location of this hotel and found the staff fantastic only problem we had was could not get the room temp down
May 31, 2014
Rated

5.0

out of

5.0
 by
PMN JAN
Dependable
Good location, nice rooms and great staff. Have stayed at this hotel a number of time now. Latest visit has seen further improvement to the rooms, stayed in a newly refurbished room.
May 30, 2014
Rated

5.0

out of

5.0
 by
hermom
Excellent Location
Thought it was a bit pricey for the type of hotel, but overall a good experience. Excellent Hollywood location. Walking distance to several major attractions; 2 wax museums, walk of fame, Chinese Theatre, El Capitan Theatre. Would definitely stay again
May 28, 2014
Rated

5.0

out of

5.0
 by
NLT22
Super friendly
The staff were inviting and very helpful, the rooms were spacious and comfortable. This is a very convientient location.
May 21, 2014
Rated

4.0

out of

5.0
 by
Aspen1
Comfortable Stay
Staff was very friendly and attentive. Hotel was comfortable with easy access to all tourist activities.
May 21, 2014
Rated

5.0

out of

5.0
 by
Joerod80
STAY HERE
I wish I had more time to go into great detail of how great our stay was. I will take the time to say that from the time of booking to checkout, I was impressed with the hotel staff. Each time I walked by the front desk I was greeted and asked if there was anything we needed. The room was cleaded spotless each day we stayed there. The valet was just as great. I will most defentaly stay here again next time I am in Hollywood. (SIDE NOTE: Getting into and out of the hotel property is a pain only becasue it is Hollywood and i was dealing with LA traffic, nothing the Hotel can do about that) The two floor suite is well worth the money. If you plan on staying longer than 3 days. The veiw is amazing from the blacony.
April 30, 2014
Rated

4.0

out of

5.0
 by
NM Dave
Overall not shabby!
Very nice, modern amenities. Breakfast wasn't as bad as others have reviewed here. Did have issues with little hot water in showers.
April 21, 2014
Rated

4.0

out of

5.0
 by
Salukialum
Great Location
The hotel is in a great location within walking distance of many attractions. The hotel is in need of some updated decor but overall the property is acceptable. We arrived at around 10 a.m. and was told we would need to come back at 3:00 because there were no clean rooms available. When I came back at 3:00, I was assigned a room finally. There was not enough seating in the breakfast room so get there early. Omar was very friendly and helpful. The first person that I checked in with seemed to be overwhelmed. She did not even recognize me as a Platinum Member.
April 20, 2014
Rated

1.0

out of

5.0
 by
Jessie2234
Worst hotel stay in years
Had to change rooms at 10 pm just before bedtime. Breakfast was a joke, our family got there early and they ran out of food. This place is a dump.
April 9, 2014
Rated

3.0

out of

5.0
 by
Chari
No fue lo que imagine
El hotel necesita remodelación. La habitación es buena pero no vale el precio pagado. Me pareció muy caro para la calidad del hotel. Para primera y última vez no fue tan malo
April 8, 2014
Rated

5.0

out of

5.0
 by
NOThappyatPIE
A Pleasant Surprise
We really can't say enough good things about this property. Staff was friendly, room were larger than we expected, beds were comfortable, breakfast area was large, and it was conveniently located for us tourists. I would definitely stay here again.
April 1, 2014
Rated

5.0

out of

5.0
 by
raul410
parking fee
everything and everyone in hotel was nice except the daily $22 parking fee
March 30, 2014
Rated

3.0

out of

5.0
 by
cworose
Bathroom
The plug was broken in the bathtub but we were able to improvise with a wash cloth but couldn't do anything about the lack of hot water in the morning.
February 28, 2014
Rated

4.0

out of

5.0
 by
CBDB
Good place to stay
The hotel is in a perfect spot to visit walk of fame no need to drive just a few blocks to walk of fame. Staff are very helpfull and rooms are comfy and clean. Definitely a recommendable place to stay around the area.
February 18, 2014
Rated

4.0

out of

5.0
 by
Dukeouttadodge
Excellent Stay but Long Trip to Room
Positives: We really enjoyed our stay, and the facility was very nice. The staff was very helpful and made the extra effort to make sure we were well taken care of. We were able to easily walk to many area points of interest, which was a nice option. Negatives: Getting to our room (which was very nice by the way) was a challenge due to the need to use a confusing and slow path with multiple elevators on separate floors. Of course the fees to park our vehicle overnight added to the cost of our visit...which can be expected at sites in any large city. The site had a small pool but no Hot Tub? We would certainly return to this facility in future visits to the area.
February 16, 2014
Rated

5.0

out of

5.0
 by
Sandi203
Great accomodations
The customer service was excellent. The staff was very friendly, helpful and courteous. The room was very nice. The location was spectacular.
February 9, 2014
Rated

5.0

out of

5.0
 by
Tom8
Great service
We enjoyed our visit . The staff was excellent from the moment we got there to the moment we left. Very close to attractions.
February 7, 2014
Rated

5.0

out of

5.0
 by
Family64
Great location
Great location for activities in Hollywood. Rooms are neat and Omar at the front desk is a legend!
January 31, 2014
Rated

4.0

out of

5.0
 by
LarryB92040
Good service, unexpected $22.00 parking fee
Nice breakfast selection, I was very surprised that the valet parking WAS THE ONLY CHOICE of parking. The charge was on my email receipt of my registration, however, I didn't even notice it until I checked in and was notified of the extra charge. Because of the location, there isn't anywhere else to park. Very disappointed.
January 25, 2014
Rated

5.0

out of

5.0
 by
JunieK
Wonderful staff and great location
The staff at Holiday Inn Express Walk of Fame are so professional and friendly. We dealt with three of the counter staff and each of them was wonderul: Omar, Mickey, and a third lady whose name we did not know. The location is close enough for a quick walk to the tourist sights, Hop on buses, tour starting points, and Highland Mall which has good food choices and lots of shopping. HIghly recommend this hotel if you want to be near the action of Hollywood yet 10-minutes' walk away from all the noise on the Walk of Fame. We stayed in a 2 Queen bed room for a family of 4. The room is big and comfortable though the decor is a little outdated.
January 15, 2014
Rated

5.0

out of

5.0
 by
Michelle L
Same night booking
Perfect as always! The kids loved the breakfast. It was the best in 5 states. :0)
January 12, 2014
Rated

4.0

out of

5.0
 by
lilica
good choice
Couple and two teens stayed for 5 nights in a 2 queen bed executive suite ( room 526 ) facing main road. Traffic noise could be an issue for light sleepers. Plenty of room, including a sofa-bed area and a table. Comfy beds; microwave, minibar and sink available; large bathroom; free decent breakfast - not enough seats at breakfast room (3rd floor), though. Rate included vallet parking - good choice. Right next to Hollywood Blvd. A mini market across the street. Safe to walk arround. Only issue - for two consecutive mornings there was no hot water in the shower. Got a discount for the inconvenience. Would stay there again.
January 11, 2014
Rated

5.0

out of

5.0
 by
PatrickSanDiego
Hollywood
This is the first time I have stayed at the hotel and the stay was comfortable and the room was quiet and clean. We slept well. The only drawback to the hotel is the getting in and out of the parking lot. However, if you follow Google Maps directions you will quickly learn how to negotiate the traffic. The hotel is good value given the area where good hotels tend to run $260 plus per night.
January 10, 2014
Rated

5.0

out of

5.0
 by
SL@SG
Good location and clean rooms.
Hotel is well located and close to Hollywood Blv. Many shops and eating places within walking distance. Valet parking at hotel was fast and efficient. Overall the hotel is clean and safe. Only downside is the breakfast room is small and you need to be early in order to get a table for breakfast.
January 9, 2014
Rated

2.0

out of

5.0
 by
Jack1957
This Holiday Inn was not the service I am accustomed
When I talked to the people on the phone for reservation and used my rewards points I was told I would have free breakfast, free parking, and free shuttle services. When I checked in I only received the free breakfast, no shuttle or free parking. I was told it was provided at that sight. Complete opposite what I was informed on the phone. I was really disappointed. They deduct $5 off the fee but not the free parking I was expecting. Plus no shuttle although the place I was going was nearby and shuttle was not needed but still it was not what I was told when I made reservation. Someone in corporate headquarters should get thier reservation phone line know what they are talking about.
January 8, 2014
Rated

5.0

out of

5.0
 by
John08973123
Excellent Hotel, Good Value and Great Location
I've stayed here a few times. It has a good proximity to Hollywood Blvd and Highland. Is in walking distance to the Hollywood Walk of Fame. Hotel is nicer than some Crowne Plaza hotels I've stayed at. When I go to Hollywood, this is the place I stay. Breakfast in the morning is pretty good and the coffee is always hot. The hotel is quiet and secure which can be tricky for Hollywood. I can always get a decent night sleep here as the rooms and beds are pretty conformable. The price of the hotel is a little higher than typical Holliday Day Inns, but you are in Hollywood an this hotel is nicer than most. If you are planning a stay in the Hollywood area, it is tough to beat this place. Good rooms, good value, good location!
January 7, 2014
Rated

5.0

out of

5.0
 by
Kato
Awesome Renovated Rooms
I was lucky enough to be put into one of the hotel's newly renovated rooms. Awesome design. In speaking with the staff, it sounds like they will all look like this very soon. That's good for EVERYONE!! Great hotel, location, staff. Highly recommend it. Only IHG product in the Hollywood area now. So can't go wrong.
January 6, 2014
Rated

4.0

out of

5.0
 by
BrisbaneGal
Truly enjoyable stay
A great hotel. On arrival was made to feel so welcome. Front desk personnel went out of their way to ensure I felt comfortable and had all I needed. Breakfast area was small however when there's free food on, people make sure they don't miss out. I couldn't fault my entire stay.
January 3, 2014
Rated

5.0

out of

5.0
 by
SusanNZ
Great location
We thoroughly enjoyed our stay at this property which is ideally suited to enjoy many of the attractions in the area. We stayed in a Queen suite - 2 queen beds and a pull out sofa as there were four of us. The bathroom is a good size and everything was clean. This property is walking distance to the Hollywood Walk of Fame and the Dolby Theatre and shops. It's very close to Universal Studios and easy to access with a car. We would certainly stay here again. The staff were friendly and hospitable. Our only recommendation would be to extend the laundry hours beyond 8pm and to put another machine in as one isn't enough.
January 3, 2014
Rated

5.0

out of

5.0
 by
barnone
Excellent Stay
Front desk very knowledgeable...esp. on Christmas Day we had a memorable shuttle ride through out the rich and famous and the...valet was exceptional our vehicle ready as needed..housekeeping respected the do not distrub but, as items were needed they accommodate. The hotel is located in walking distance of the hollywood walk of fame and eatery...nite bars.
December 31, 2013